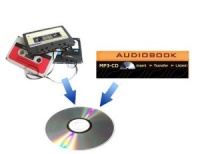 3 Hour Fixed Price Audio Transfer for Customers Own Tapes£25.00
This is the fixed price £25.00 item to be used by Customers when ordering conversion of their own sub 3 hour Audio Cassette or MP3 CD title.
---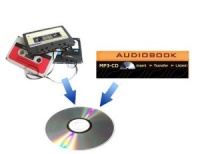 3 Hour Fixed Price Audio Transfer£15.00
This is the fixed price £15 item to be used when ordering conversion of a sub 3 hour Audio Cassette or MP3 CD title.
---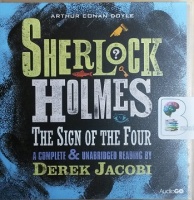 Sherlock Holmes The Sign of the Four written by Arthur Conan Doyle performed by Derek Jacobi on CD (Unabridged)£7.99 - £9.99
A Genius Performance by Derek Jacobi!
Mary Morstan reports two seemingly unconnected and inexplicable events: the disappearance of her father, a British Indian Army Captain, and the arrival of pearls by post from an unknown sender.
---
---
---
---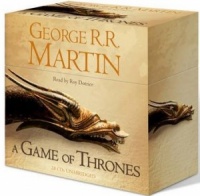 A Game of Thrones written by George R.R. Martin performed by Roy Dotrice on CD (Unabridged)£38.99
This first volume in the hugely popular and highly acclaimed epic fantasy series A SONG OF ICE AND FIRE is unabridged on 28 CDs.
---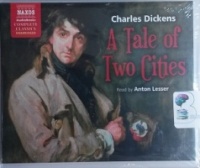 A Tale of Two Cities written by Charles Dickens performed by Anton Lesser on CD (Unabridged)£29.99 - £39.99
It was the best of times and the worst of times'. In one of the most famous openings of any novel, Dickens masterfully presents the turmoil of the French Revolution which is the backdrop for a novel of love, patience, hope and self-sacrifice. It is read by Anton Lesser whose award-winning Dickens... Naxos
---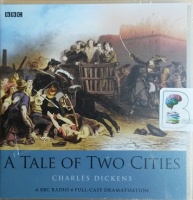 A Tale of Two Cities written by Charles Dickens performed by BBC Full Cast Dramatisation and Robert Lindsay on CD (Abridged)£24.99 - £34.99
Robert Lindsay stars in this BBC Radio 4 full-cast dramatisation of the classic novel by Charles Dickens. From the echo of the first line 'It was the best of times, it was the worst of times' to the final 'It is a far better thing that I do than I have ever done', Dickens' classic novel of the French revolution...
---
---
---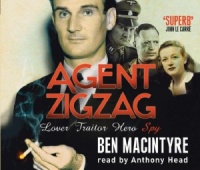 Agent Zigzag written by Ben Macintyre performed by Anthony Head on CD (Abridged)£23.99
Eddie Chapman: rogue, criminal, confidence trickster, hero to both sides and betrayer of all. At the start of the Second World War, Chapman was recruited by the German Secret Service. He was a highly prized Nazi agent.
---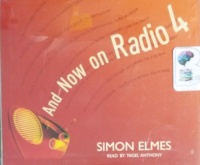 And Now on Radio 4 written by Simon Elmes performed by Nigel Anthony on CD (Abridged)£9.99
And Now on Radio 4 offers an enthusiast's guide to the shows that have made Radio 4 what it is, and also explores some of the wonderful corners of the network's history that are long forgotten by all but a few. Who, for instance, now recalls Ronnie Barker's starring role on Radio 4 in a sophisticated ...
---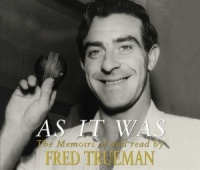 As It Was written by Fred Trueman performed by Fred Trueman on CD (Abridged)£28.99
Fred Trueman was a national treasure, a legend not only to cricket fans the world over but also to those who only ever took a passing interest in the game.
---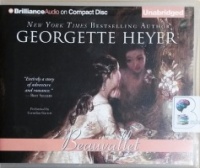 Beauvallet written by Georgette Heyer performed by Cornelius Garrett on CD (Unabridged)£24.99
Sir Nicholas Beauvallet has fallen in love with a Spanish noblewoman. She and her father were aboard a galleon captured by Sir Nicholas. He vows to make her his bride even though it means returning the pair to Spain and entering the lion's den.
---
---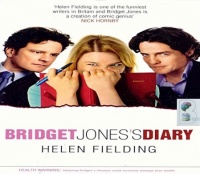 Bridget Jones's Diary written by Helen Fielding performed by Tracie Bennett on CD (Abridged)£4.99
Bridget Jones wants to have it all - and once she's given up smoking and got down to 8st 7 she will.
Based on Helen Fielding's diary in the Independent newspaper, this is a novel about a year in the life of a single girl on an optimistic but doomed quest for self-improvement and Inner Poise.
---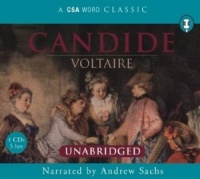 Candide written by Voltaire performed by Andrew Sachs on CD (Unabridged)£19.99
A Genius Performance by Andrew Sachs!
Candide and his tutor Pangloss journey the earth, following the philosophy: All is for the best in this, the best of all possible worlds - A point made by Liebnitz and earlier by Aquinas. This adage, however, is disproved at many turns, with the characters encountering opposition to their outlook. The initially naive Candide realises some of the dark truths of the eighteenth-century world, but could there be any light at the end of the tunnel?
---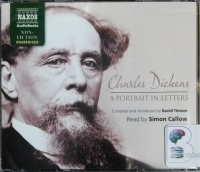 Charles Dickens a Portrait in Letters written by Charles Dickens and David Timson performed by David Timson and Simon Callow on CD (Unabridged)£14.99 - £19.99
Charles Dickens was a prolific writer of letters throughout his life. There are extant more than 13,000 letters that he wrote to friends, family, fellow authors and actors as well as many letters written to people involved in good causes he espoused. In the hands of actor and writer Simon Callow, one of the most...
---
---
---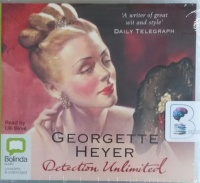 Detection Unlimited - Book 4 of The Inspector Hemmingway Series written by Georgette Heyer performed by Ulli Birve on CD (Unabridged)£19.99
Slumped on a seat under an oak tree is old Sampson Warrenby, with a bullet through his head. Everybody in the village is ready to tell Chief Inspector Hemingway who did it. Could the murderer have been the dead man's niece? Or perhaps it was the other town solicitor? The couple at the farm had a guilty...
New In March 2019 Part 2
(in alphabetical order)
50 Children - One Ordinary American Couple's Extraordinary Rescue Mission into the Heart of Germany written by Steven Pressman performed by Robert Fass on CD (Unabridged)£29.99

This astonishing true story of how one American couple transported fifty Jewish children from Nazi-occupied Austria to America in 1939--the single largest group of unaccompanied refugee children allowed into the United States--for readers of In the Garden of Beasts and A Train in Winter.

A Veil of Spears - Book Three of the Song of the Shattered Sands written by Bradley P. Beaulieu performed by Sarah Coomes on MP3 CD (Unabridged)£19.99

The Night of Endless Swords nearly saw the destruction of Sharakhai, and since then the Kings have come down hard on the rebellious Moonless Host. Hundreds have been murdered or given to the Confessor King for questioning. Hundreds more have fled. Including Çeda, who has discovered that Onur...

Alfred Hitchcock and the Making of Psycho written by Stephen Rebello performed by Paul Michael Garcia on MP3 CD (Unabridged)£29.99

Here is a gripping, behind-the-scenes look inside the classic suspense shocker Psycho—and the creative genius who revolutionized filmmaking.First released in June 1960, Psycho altered the landscape of horror films forever. But just as compelling as the movie itself is the story behind it. Stephen Rebello brings...

Are We Smart Enough to Know How Smart Animals Are? written by Frans De Waal performed by Sean Runnette on MP3 CD (Unabridged)£29.99

From world-renowned biologist and primatologist Frans de Waal comes this groundbreaking work on animal intelligence destined to become a classic. What separates your mind from an animal's? Maybe you think it's your ability to design tools, your sense of self, or your grasp of past and future - all traits...

Bones of My Grandfather - Reclaiming A Lost Hero of World War II written by Clay Bonnyman Evans performed by Clay Bonnyman Evans on MP3 CD (Unabridged)£19.99

"War, reclamation, and what Tim O'Brien called "the Lives of the Dead" are eternal literary themes for men. Clay Bonnyman Evans has honored that lineage with this masterful melding of military history and personal quest."―Ron Powers, co-author of New York Times #1 bestsellers Flags of Our Fathers and...

Bullfighting written by Roddy Doyle performed by Lorcan Cranitch on CD (Unabridged)£14.99 - £19.99

Bullfighting moves from classrooms to graveyards, local pubs to bullrings; featuring an array of men at their working day and at rest, taking stock and reliving past glories. Each is concerned with loss in different ways - of their place in the world, of power, virility, love - of the boom days and the Celtic Tiger.

Dark Duets - All New Tales of Horror and Dark Fantasy written by Various Modern Horror Authors performed by Robertson Dean, Hillary Huber, Anne Flosnik and John Lee on MP3 CD (Unabridged)£14.99

Dark Duets is a feast of eerie and mesmerizing horror, thriller, and dark fantasy tales--an ambitious and unique anthology featuring biting and atmospheric original stories from seventeen pairs of acclaimed writers, all collaborating together for the first time, including New York Times bestselling authors...

Dr Spock's Baby and Child Care - 10th Edition - Fully Revised and Expanded with New Material written by Dr Benjamin Spock MD performed by Donna Postel and Robert Needlman MD on MP3 CD (Unabridged)£19.99

From the pediatrician whose advice has shaped parenting practices for more than half a century comes the essential parenting book—fully revised and updated with the latest research and written in clear, accessible prose for parents of all backgrounds. Generations of parents have relied on the...

Earth Valor written by Daniel Arenson performed by Jeffrey Kafer on MP3 CD (Unabridged)£19.99

The marauders, vicious alien predators, brought us to our knees. They destroyed our fleets. They burned our cities. They butchered millions. But now we fight back. Across the ruins of Earth, we rise in rebellion. In the depths of space, we seek allies. And our last warship prepares for one final battle.

Essays written by Ralph Waldo Emerson performed by Jeff Riggenbach on MP3 CD (Unabridged)£19.99

Although Ralph Waldo Emerson, perhaps America's most famous philosopher, did not wish to be referred to as a transcendentalist, he is nevertheless considered the founder of this major movement of nineteenth-century American thought. Emerson was influenced by a liberal religious training...

For the Love of Physics written by Walter Lewin performed by Kent Cassella on MP3 CD (Unabridged)£24.99

"You have changed my life" is a common refrain in the emails Walter Lewin receives daily from fans who have been enthralled by his world-famous video lectures about the wonders of physics. "I walk with a new spring in my step and I look at life through physics-colored eyes," wrote one such fan.

I Shall Not Hate - A Gaza Doctor's Journey on the Road to Peace... written by Dr Izzeldin Abuelaish performed by Patrick Lawlor on MP3 CD (Unabridged)£29.99

Dr. Izzeldin Abuelaish-now known simply as the "Gaza doctor"-captured hearts and headlines around the world in the aftermath of horrific tragedy: On January 16, 2009, Israeli shells hit his home in the Gaza Strip, killing three of his daughters and his niece.By turns inspiring and heartbreaking, hopeful...

January First written by Michael Schofield performed by Patrick Lawlor on MP3 CD (Unabridged)£29.99

As a newborn, January sleeps for only 20 minutes at a time. As a one-year-old she speaks in complete sentences. At two she asks about negative numbers. By three she has literally hundreds of imaginary friends. All the signs suggest she's gifted. But when her baby brother Bodhi arrives January's behaviour...

Law and Disorder - The Legendary FBI Profiler's Relentless Pursuit of Justice written by John Douglas and Mark Olshaker performed by Joe Barrett on MP3 CD (Unabridged)£19.99

The FBI's pioneer of criminal profiling and the person on whom the character Agent Jack Crawford in The Silence of the Lambs is based, reflects on his nearly 40-year career during which he pursued, studied and interviewed such criminals as Charles Manson and David Berkowitz, and devoted his time helping the wrongfully accused and convicted.

Leaves of Grass written by Walt Whitman performed by Robin Field on MP3 CD (Unabridged)£19.99

Ralph Waldo Emerson described this poetical masterwork as the most extraordinary piece of wit and wisdom that America has yet contributed and, with its expansive optimism and transcendental vision, the work fulfilled Whitman's vision of creating something uniquely American.

Martin Heidegger written by George Steiner performed by Robert Blumenfeld on MP3 CD (Unabridged)£24.99

With characteristic lucidity and style, Steiner makes Heidegger's immensely difficult body of work accessible to the general reader. In a new introduction, Steiner addresses language and philosophy and the rise of Nazism. "It would be hard to imagine a better introduction to the work of Martin Heidegger."

May to August 2014 written by Vanity Fair Audio performed by Various Famous People on MP3 CD (Unabridged)£9.99

Listen to Vanity Fair on the go Get the latest issue as it hits newsstands Buy a single issue or subscribe Vanity Fair is a cultural filter, sparking the global conversation about the people and ideas that matter most. With a dedication to journalistic excellence and powerful storytelling, Vanity Fair is the first...

Never Say Die - The Myth and Marketing of the New Old Age written by Susan Jacoby performed by Laural Merlington on MP3 CD (Unabridged)£29.99

In a narrative that combines the intensely personal with social, economic, and historical analysis, Susan Jacoby turns an unsparing eye on the marketers of longevity—pharmaceutical companies, lifestyle gurus, and scientific businessmen who suggest that there will soon be a "cure" for the "disease" of aging.

Oink - My Life with Mini-Pigs written by Matt Whyman performed by Simon Vance on MP3 CD (Unabridged)£19.99

Paris Hilton carries one around like a Chihuahua, while Posh and Becks own a pair. The minipig, for reasons unknown, has become the latest celebrity accessory, but what's it really like to invite little livestock into the living room?Matt Whyman, a successful novelist, enjoys a quiet writer's life in the...

Peter Pan written by J.M. Barrie performed by Christopher Cazenove on MP3 CD (Unabridged)£29.99

Peter Pan is a character created by Scottish novelist and playwright J. M. Barrie. A mischievous boy who can fly and never grows up, Peter Pan spends his never-ending childhood adventuring on the small island of Neverland as the leader of his gang, the Lost Boys, interacting with mermaids, Native Americans...

Rage Becomes Her - The Power of Women's Anger written by Soraya Chemaly performed by Soraya Chemaly on CD (Unabridged)£29.99

"How many women cry when angry because we've held it in for so long? How many discover that anger turned inward is depression? Soraya Chemaly's Rage Becomes Her will be good for women, and for the future of this country. After all, women have a lot to be angry about." (Gloria Steinem)

Reflection written by Diane Chamberlain performed by Erin Bennett on MP3 CD (Unabridged)£29.99

Twenty years ago, a terrible tragedy shattered the tranquility of the small Pennsylvania Dutch town of Reflection. The residents of the village have never forgiven the one woman they blamed for what happened-Rachel Huber. After the incident, Rachel left the town and cut off all ties there.

Road to Valor - A True Story of World War II Italy, The Nazis, and the Cyclist Who Inspired a Nation written by Aili and Andres McConnon performed by Stephen Hoye on MP3 CD (Unabridged)£19.99

Gino Bartali is best known as an Italian cycling legend: the man who not only won the Tour de France twice, but also holds the record for the longest time span between victories. During the ten years that separated his hard-won triumphs, his actions, both on and off the racecourse, ensured him a...

The Eustace Diamonds written by Anthony Trollope performed by Timothy West on MP3 CD (Unabridged)£24.99

The third novel in Trollope's Palliser series, The Eustace Diamonds is a wonderfully absorbing blend of dark cynicism and humor. Before Sir Florian Eustace dies, he gives his beloved wife Lizzie a beautiful and expensive diamond necklace valued over £10,000.

The Food and Wine of France - Eating and Drinking from Champagne to Provence written by Edward Behr performed by Graham Halstead on MP3 CD (Unabridged)£19.99

In The Food and Wine of France, influential food writer Edward Behr investigates French cuisine and what it means, in encounters from Champagne to Provence. He tells the stories of French artisans and chefs who continue to work at the highest level. Many people in and out of France have noted for a ...

The Girls of Slender Means written by Muriel Spark performed by Wanda McCaddon on MP3 CD (Unabridged)£19.99

It is 1945; a time of cultural and political change, and also one of slender means. Spark's evocative and sharply drawn novel focuses on a group of women living together in a hostel in Kensington who face new challenges in uncertain times. The novel is at once dramatic and character-based, and shows...

The Last Sultan - The Life and Times of Ahmet Ertegun written by Robert Greenfield performed by Robert Fass on MP3 CD (Unabridged)£29.99

The Last Sultan is the definitive biography of a man who changed popular culture throughout the world. As the founder and head of Atlantic Records, Ahmet Ertegun signed and/or recorded many of the greatest musical artists of all time, among them Ruth Brown; Big Joe Turner; Ray Charles; Bobby Darin;...

The Last Thing She Ever Did written by Gregg Olsen performed by Karen Peakes on MP3 CD (Unabridged)£14.99

From the #1 New York Times bestselling author comes a psychological thriller exploring the things we dare to do when no one is looking . . . The community along Oregon's Deschutes River is one of successful careers and perfect families. For years, up-and-comers Liz and Owen have admired their good...

The Nuns of Sant'Ambrogio - The Ture Story of a Convent in Scandal written by Hubert Wolf performed by Paul Boehmer on MP3 CD (Unabridged)£29.99

In 1858, a German princess who had been recently inducted into the convent of Sant'Ambrogio in Rome wrote a frantic letter to her cousin, a confidant of the Pope, claiming that she was being abused and that she feared for her life. What the subsequent investigation by the Church's Inquisition uncovered were...

The Poisoner's Handbook - Murder and the Birth of Forensic Medicine in Jazz Age New York written by Deborah Blum performed by Coleen Marlo on MP3 CD (Unabridged)£19.99

Equal parts true crime, twentieth-century history, and science thriller, The Poisoner's Handbook is "a vicious, page-turning story that reads more like Raymond Chandler than Madame Curie" (The New York Observer) A fascinating Jazz Age tale of chemistry and detection, poison and murder...

The Writing Life written by Annie Dillard performed by Tavia Gilbert on MP3 CD (Unabridged)£19.99

With color, irony, and sensitivity, Pulitzer Prize winner Annie Dillard illuminates the dedication, absurdity, and daring that is the writer's life. As it probes and exposes, examines and analyzes, The Writing Lifeoffers deeper insight into one of the most mysterious of professions.

Uncovering Happiness written by Elisha Goldstein PhD performed by Eric Michael Summerer on MP3 CD (Unabridged)£19.99

Most of us believe when we're depressed that our situation is hopeless. That's a mistake, Dr. Elisha Goldstein reassures us in Uncovering Happiness. The secret to overcoming depression and uncovering happiness is in harnessing our brain's own natural antidepressant power and ultimately creating a...

What the Animals Taught Me - Stories of Love and Healing from a Farm Animal Sanctuary written by Stephanie Marohn performed by Carrington MacDuffie on MP3 CD (Unabridged)£19.99

Wishing to escape the urban rat race, freelance writer and editor Stephanie Marohn moved to rural northern California in 1993. Life as a busy freelancer was sweet. In return for reduced rent, she fed and cared for two horses and a donkey. Her life was full. Then, more animals started to appear: a miniature horse...

What the Nose Knows - The Science of Scent in Everyday Life written by Avery Gilbert performed by Jeff Woodman on MP3 CD (Unabridged)£24.99

Everything about the sense of smell fascinates us, from its power to evoke memories to its ability to change our moods and influence our behavior. Yet because it is the least understood of the senses, myths abound. For example, contrary to popular belief, the human nose is almost as sensitive as the...

Wheat Belly Total Health written by William Davies MD performed by Tom Weiner on MP3 CD (Unabridged)£14.99

Join the millions of people worldwide who have lost 30, 50, or 100+ pounds and reversed chronic health problems by embracing the Wheat Belly message. In New York Times bestseller Wheat Belly Total Health, you will learn not only how and why you must say no to grains, but also how you can achieve a level...

Your Brain is a Time Machine - The Neuroscience and Physics of Time written by Dean Buonomano performed by Aaron Abano on MP3 CD (Unabridged)£29.99

A leading neuroscientist embarks on a groundbreaking exploration of how time works inside the brain. In Your Brain Is a Time Machine, brain researcher and best-selling author Dean Buonomano draws on evolutionary biology, physics, and philosophy to present his influential theory of how we tell and...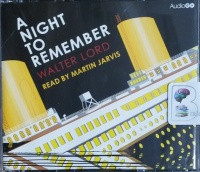 A Night to Remember written by Walter Lord performed by Martin Jarvis on CD (Unabridged)£9.99
There is no danger that Titanic will sink. The boat is unsinkable and nothing but inconvenience will be suffered by the passengers.' - Phillip Franklin, White Star Line Vice-President
---
---
---
---
---
---
---
---
---
---
Robert Donat reads written by Various Famous Poets performed by Robert Donat on Cassette (Abridged)£39.99
This wonderful recording took place in 1959 and 1965 when Donat was still at his very best. The bulk of the work is consituted from the poetry of Wordsworth, Keats, Kipling, Eliot, Wilfred Owen, Browing, Shakespeare, Hardy, Walter de la Mare, Betjeman, Shelley, Houseman, Brooke, Sassoon and many others.
---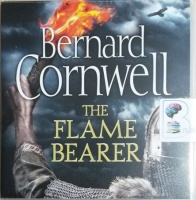 The Flame Bearer written by Bernard Cornwell performed by Matt Bates on CD (Unabridged)£19.99
The brand-new novel in Bernard Cornwell's number one best-selling series on the making of England and the fate of his great hero, Uhtred of Bebbanburg. BBC2's major TV show The Last Kingdom is based on the first two novels in the series. From the day it was stolen from me, I had dreamed of recapturing...
---
---
---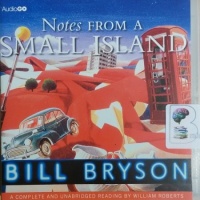 Notes from a Small Island written by Bill Bryson performed by William Roberts on CD (Unabridged)£24.99
"Suddenly, in the space of a moment, I realized what it was that I loved about Britain--which is to say, all of it. Every last bit of it, good and bad--old churches, country lanes, people saying 'Mustn't grumble' and 'I'm terribly sorry but,' people apologizing to me when I conk them with a careless elbow, milk in bottles, beans on toast ...
---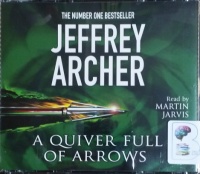 A Quiver Full of Arrows written by Jeffrey Archer performed by Martin Jarvis on CD (Abridged)£9.99
This collection of 12 short stories will draw the listener into each story, whether it is "Old Love", the tale of two undergraduates at Oxford in the 30s and their bitter rivalry, which ends in a memorable love story; or "Broken Routine", which tells of an insurance claim advisor and his surprising encounter on the train...
---
---
---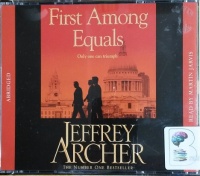 First Among Equals written by Jeffrey Archer performed by Martin Jarvis on CD (Abridged)£9.99
In the 1960s, four ambitious new MPs take their seats at Westminster. Over three decades they share the turbulent passions of the race for power with their wives and families, men and women caught up in a dramatic game for the highest stakes of all. But only one can gain the ultimate goal - Prime Minister . . .
---
Forward written by Abby Wambach performed by Abby Wambach on CD (Unabridged)£29.99
Abby Wambach has always pushed the limits of what is possible. Named by Time magazine as one of the most influential people of 2015, the iconic soccer player captured the nation's heart when she led her team to its recent World Cup championship. Admired for her fearlessness and passion, Abby is a vocal...