---
---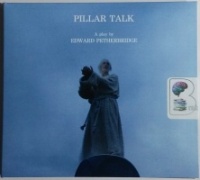 Pillar Talk - A Play written by Edward Petherbridge performed by Edward Petherbridge on CD (Unabridged)£14.99
Exclusive to Brainfood Audiobooks! Esteemed actor Edward (Nicholas Nickleby) Petherbridge uses the story of Symeon Stylites, the 5th century monk who lived on a pillar for thirty-six years, as a framework for an existential inquiry into imagination, belief, doubt, miracles and why one would live 'as I live.'
---
---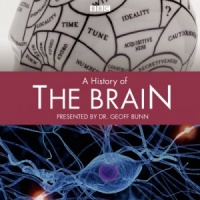 A History of the Brain written by Dr Geoff Bunn performed by Dr Geoff Bunn on CD (Unabridged)£6.99 - £7.29
This set covers 10 x 15 minute series on Radio 4 which was part of a two-week "Brain Season".
It explains in clear terms the latest discoveries in neuroscience. In this unprecedented journey, covering over 2,500 years of development in our understanding of what it is to be human.
---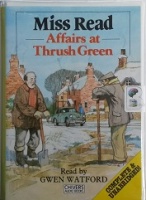 Affairs at Thrush Green written by Mrs Dora Saint as Miss Read performed by Gwen Watford on Cassette (Unabridged)£16.99 - £19.99
When Charles Henstock, rector of Thrush Green, moves a mile downhill to the parish of Lulling, his many friends rejoice in his promotion. But an unfortunate skirmish with one of his wealthy parishioners over the Lady Chapel kneelers saddens him. England, 1930s.
---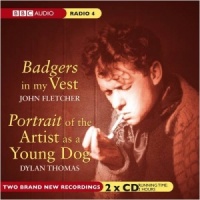 Badgers in My Vest and Portrait of the Artist as a Young Dog written by Dylan Thomas performed by BBC Full Cast Dramatisation on CD (Unabridged)£4.99 - £6.99
Badgers in My Vest is a new, darkly funny play by an acclaimed contemporary playwright, based on a true incident in Dylan Thomas' life.
---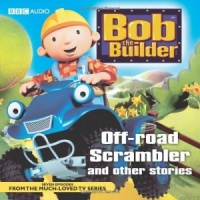 Bob the Builder - Off-Road Scrambler written by Bob the Builder Team performed by Bob the Builder Team on CD (Unabridged)£2.99
This title includes seven episodes from the hugely popular series featuring Bob the Builder, Roley, Lofty, Dizzy, Scoop, Muck and Spud - as seen on BBC TV.
---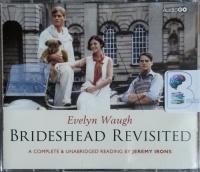 Brideshead Revisited written by Evelyn Waugh performed by Jeremy Irons on CD (Unabridged)£29.99 - £39.99
Brideshead Revisited is Evelyn Waugh's stunning novel of duty and desire set amongst the decadent, faded glory of the English aristocracy in the run-up to the Second World War.
Performed brilliantly by Jeremy Irons
---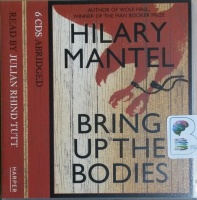 Bring Up The Bodies written by Hilary Mantel performed by Julian Rhind Tutt on CD (Abridged)£5.99
Winner of the Man Booker Prize 2012 Winner of the 2012 Costa Book of the Year Shortlisted for the 2013 Women's Prize for Fiction 'Simply exceptional…I envy anyone who hasn't yet read it'Daily Mail 'A gripping story of tumbling fury and terror'Independent on Sunday With this historic win for Bring Up the Bodies...
---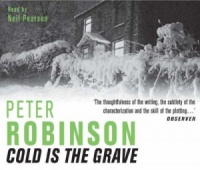 Cold is the Grave written by Peter Robinson performed by Neil Pearson on CD (Abridged)£19.99
Detective Inspector Alan Banks relationship with Chief Constable Riddle has always been strained. So Banks is more than a little surprised when Riddle summons him late one night and begs for his help.
---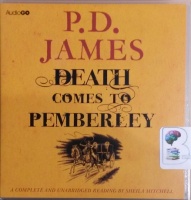 Death Comes to Pemberley written by P.D. James performed by Sheila Mitchell on CD (Unabridged)£4.99 - £9.99
The year is 1803, and Darcy and Elizabeth have been married for six years.
There are now two handsome and healthy sons in the nursery, Elizabeth's beloved sister Jane and her husband Bingley live nearby and the orderly world of Pemberley seems unassailable.
---
---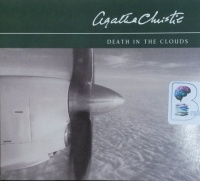 Death in the Clouds written by Agatha Christie performed by David Timson on CD (Abridged)£4.99
From seat No.9, Hercule Poirot was ideally placed to observe his fellow air passengers. Over to his right sat a pretty young woman, ahead, across the gangway in seat No.8, a detective writer was being troubled by an aggressive wasp. What Poirot did not yet realize was that behind him, in seat No.2, sat the ...
---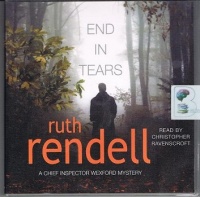 End in Tears written by Ruth Rendell performed by Christopher Ravenscroft on CD (Abridged)£4.99
A lump of concrete dropped deliberately from a little stone bridge kills the wrong person. The young woman in the car behind is spared. But only for a while...
---
---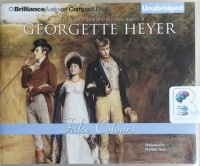 False Colours written by Georgette Heyer performed by Phyllida Nash on CD (Unabridged)£19.99 - £24.99
The honourable Christopher Fancot, on leave from the Diplomatic Service in the summer of 1817, is startled to find his entrancing but incorrigibly extravagant mother on the brink of financial and social ruin - and more than alarmed that his identical twin, Evelyn, Earl of Denville, has disappeared ...
---
---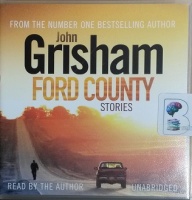 Ford County - Stories written by John Grisham performed by John Grisham on CD (Unabridged)£4.99
In his first collection of short stories John Grisham takes us back to Ford County, Mississippi, the setting of his first novel, A TIME TO KILL. ·Wheelchair-bound Inez Graney and her two older sons, Leon and Butch, take a bizarre road trip through the Mississippi Delta to visit the youngest Graney brother...
---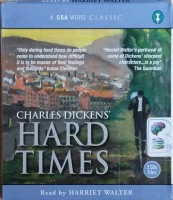 Hard Times written by Charles Dickens performed by Harriet Walter on CD (Abridged)£9.99
Set in the north of England during the 19th century, 'Hard Times' is the story of Thomas Gradgrind, a schoolmaster, who has strong and overbearing views on how his children, Louisa and Tom, should behave in order to become 'models in society'.
New In March 2019 Part 1
(in alphabetical order)
An Anthropologist on Mars - Seven Paradoxical Tales written by Oliver Sacks performed by Jonathan Davies and Oliver Sacks on CD (Unabridged)£19.99

To these seven narratives of neurological disorder, Dr. Sacks brings the same humanity, poetic observation, and infectious sense of wonder that are apparent in his best sellers Awakenings and The Man Who Mistook His Wife for a Hat. These men, women, and one extraordinary child emerge as brilliantly...

Aroused - The History of Hormones and How They Control Just About Everything written by Randi Hutter Epstein MD performed by Donna Postel on CD (Unabridged)£29.99

Metabolism, behavior, sleep, mood swings, the immune system, fighting, fleeing, puberty, and sex: these are just a few of the things our bodies control with hormones. Armed with a healthy dose of wit and curiosity, Randi Hutter Epstein takes us on a journey through the unusual history of these potent ...

Awakenings written by Oliver Sacks performed by Jonathan Davies and Oliver Sacks on CD (Unabridged)£19.99

Hailed as a medical classic, and the subject of a major feature film as well as radio and stage plays and various TV documentaries, Awakenings by Oliver Sacks is the extraordinary account of a group of 20 patients. Rendered catatonic by the sleeping-sickness epidemic that swept the world just after the...

Brain Tingles - The Secret to Triggering the ASMR written by Craig Richard PhD performed by Jonathan Todd Ross on CD (Unabridged)£24.99

A user-friendly guide to ASMR - the stress-reducing, sleep-inducing, tingly sensation you have to try - featuring step-by-step instructions on ASMR best practices for home and professional use alike. The calming feeling when someone gently brushes your hair. The deep comfort and connection you feel...

Counter-Clock World written by Philip K Dick performed by Patrick Lawlor on CD (Unabridged)£19.99

In a world where time has begun moving backward, powerful prophet Anarch Peak is among those who have risen from the dead, but that may not last long, as a number of groups seek to send him back to the grave.

Dirk Gently's Holistic Detective Agency - BBC Dramatisation written by Douglas Adams performed by BBC Full Cast Dramatisation, Billy Boyd, Andrew Sachs and Jim Carter on CD (Abridged)£29.99

This is the first of three 6 x 30 minute full-cast dramatisations from the author and production team that brought us the most recent three series of "The Hitchhiker's Guide to the Galaxy". This first production is based on Douglas Adams' novel of the same name, adapted by Mike Stott....

Einstein - His Life and Universe written by Walter Isaacson performed by Edward Herrmann on CD (Unabridged)£24.99

A portrait based on the complete body of Einstein's papers offers insight into how the iconic thinker's mind worked as well as his contributions to science, in an account that describes his two marriages, his receipt of the Nobel Prize, and the effect of his discoveries on his personal views about morality, politics, and tolerance.

Faust - Naxos Dramatisation written by Johann Wolfgang Von Goethe performed by Samuel West, Toby Jones, Derek Jacobi and Anna Maxwell Martin and Cast on CD (Abridged)£34.99

Goethe's Faust is one of the pillars of Western literature. This classic drama, using the superb new translation by John R. Williams, presents the story of the scholar Faust, tempted into a contract with the Devil in return for a life of sensuality and power. Enjoyment rules until Faust's emotions are stirred... Naxos

Great Expectations written by Charles Dickens performed by Tom Baker on CD (Abridged)£9.99

Great Expectations chronicles the progress of Pip from childhood through adulthood. As he moves from the marshes of Kent to London society, he encounters a variety of extraordinary characters: from Magwitch, the escaped convict, to Miss Havisham and her ward, the arrogant and beautiful Estella.

Happiness is a Choice You Make - Lessons from a Year Among the Oldest Old written by John Leland performed by Robert Petkoff on CD (Unabridged)£19.99

A New York Times Bestseller! An extraordinary look at what it means to grow old and a heartening guide to well-being, Happiness Is a Choice You Make weaves together the stories and wisdom of six New Yorkers who number among the "oldest old"--those eighty-five and up. In 2015, when the ...

I Will Not Die an Unlived Life written by Dawna Markova performed by Ann Marie Lee on CD (Unabridged)£14.99

In I Will Not Die an Unlived Life, one of the most charismatic teachers and thinkers of today speaks from her heart. Twenty years ago, faced with a life-threatening illness, Dawna Markova began a journey of rediscovery. This book follows her path to finding deeper meaning in life. As she points out...

Miss Purdy's Class written by Annie Murray performed by Frances Barber on CD (Abridged)£4.99

A tale of hardship and social injustice, Miss Purdy's Class by Annie Murray is a heartfelt saga with strong emotional relationships at its heart. In the New Year of 1936, Gwen Purdy, aged twenty-one, leaves her home to become a schoolteacher in a poor area of Birmingham.

Mortal Causes written by Ian Rankin performed by James Macpherson on CD (Unabridged)£34.99 - £39.99

It is August in Edinburgh and the Festival is in full swing...

A brutally tortured body is discovered in one of the city's ancient subterranean streets and marks on the corpse cause Rebus to suspect the involvement of sectarian activists. The prospect of a terrorist atrocity in a city heaving with tourists is almost unthinkable.

Nodding Off written by Alice Gregory performed by Jessica Ball on MP3 CD (Unabridged)£19.99

Getting a good night's sleep on a regular basis is essential to living a happy and healthy life, but why is it harder for some of us than others? How do our sleeping patterns change throughout our lives, and what are the long-term effects for bad sleepers? These are the types of questions that jump into...

Should I Stay or Should I Go? - A Guide to Knowing If Your Relationship Can - and Should - Be Saved written by Lundy Bancroft performed by Stephen R. Thorne on CD (Unabridged)£34.99

From the bestselling author of Why Does He Do That? comes a relationship book that will help you make the decision of whether or not your troubled relationship is worth saving. Every relationship has problems, but you can't figure out if yours is beyond hope. How bad is too bad—and can your...

State of Emergency written by Marc Cameron performed by Luke Daniels on CD (Unabridged)£19.99

New York Times Bestselling Author of Field of Fire and Tom Clancy Power and Empire and Tom Clancy Oath of Office Countdown To Armageddon Two agents, Russian and American, are brutally murdered. College students, working as drug mules, die gruesome deaths from radiation poisoning.

Staying Strong - 365 days a Year written by Demi Lovato performed by Demi Lovato and Katie Schorr on CD (Unabridged)£9.99

Demi Lovato wakes up each morning and affirms her commitment to herself—to her health, her happiness, her being. Those commitments are the bedrock of her recovery and her work helping other young people dealing with the issues she lives with every single day. Demi is a platinum-selling recording...

Straight to Hell - True Tales of Deviance, Debauchery and Billion-Dollar Deals written by John LeFevre performed by Scott Aiello on CD (Unabridged)£29.99

Over the past three years, the notorious @GSElevator Twitter feed has offered a hilarious, shamelessly voyeuristic look into the real world of international finance. Hundreds of thousands followed the account, Goldman Sachs launched an internal investigation, and when the true identity of the man behind...

Talent Magnet - How To Attract and Keep the Best People written by Mark Miller performed by Joe Bronzi on CD (Unabridged)£19.99

There is a long-standing truth in the world of organizations: Talent wins! But how do you attract the best people? What do they really want? Based on his rigorous and extensive research, Mark Miller learned that top performers are looking for very different things than solid contributors.

The Athena Doctrine - How Women (and the Men who think like them) Will Rule the Future written by John Gerzema and Michael D'Antonio performed by Jeff Woodman on CD (Unabridged)£19.99

New York Times Bestseller How feminine values can solve our toughest problems and build a more prosperous future Among 64,000 people surveyed in thirteen nations, two thirds feel the world would be a better place if men thought more like women. This marks a global trend away from the...

The Biophilia Effect - A Scientific and Spiritual Exploration of the Healing Bond Between Humans and Nature written by Clemens G. Arvay performed by Kyle Hebert on CD (Unabridged)£19.99

The Biophilia Effect celebrates our interconnection with nature and shows how to deeply engage the natural world wherever you live to dramatically improve your health. This unabridged audio presentation shares fascinating biomedical research into nature's healing effects on our bodies, practical tools ...

The Collected Stories - Volume One written by Arthur C. Clarke performed by Various Narrators on CD (Unabridged)£14.99

Arthur C. Clarke is without question the world's best-known and most celebrated science fiction writer. His career, spanning more than sixty years, is one of unequalled success. Clarke has always been celebrated for his clear prophetic vision, which is fully on display in this audiobook. This collection features...

The Collected Stories - Volume Three written by Arthur C. Clarke performed by Various Narrators on CD (Unabridged)£14.99

Arthur C Clarke is without question the world's best-known and most celebrated science fiction writer. His career, spanning more than sixty years, is one of unequalled success. Clarke has always been celebrated for his clear prophetic vision, which is fully on display in this audiobook, but there are also...

The Collected Stories - Volume Two written by Arthur C. Clarke performed by Various Narrators on CD (Unabridged)£14.99

Arthur C Clarke is without question the world's best-known and most celebrated science fiction writer. His career, spanning more than sixty years, is one of unequalled success. Clarke has always been celebrated for his clear prophetic vision, which is fully on display in this audiobook, but there are also ...

The Entitlement Trap - How to Rescue Your Child with a New Family System of Choosing, Earning and Ownership written by Richard and Linda Eyre performed by Sandra Burr on MP3 CD (Unabridged)£19.99

Number-one New York Times bestselling authors Richard and Linda Eyre, have spent the last twenty-five years helping parents nurture strong, healthy families. Now they've synthesized their vast experience in an essential blueprint to instilling children with a sense of ownership, responsibility ...

The Fisher Lass written by Margaret Dickinson performed by Susan Jameson on CD (Abridged)£4.99 - £6.99

Flame-haired Jeannie Buchanan has spent all her life in the shadow of the dark North Sea. Working with freezing fingers to gut the precious herring, she follows the fleet south, travelling far away from her Scottish home. When her beloved father's trawler goes missing, Jeannie must face up to life on her own.

The Infinity Puzzle - Quantum Field Theory and the Hunt for an Orderly Universe written by Frank Close performed by Jonathan Cowley on CD (Unabridged)£29.99

The second half of the twentieth century witnessed a scientific gold rush as physicists raced to chart the inner workings of the atom. The stakes were high: the questions were big, and there were Nobel Prizes and everlasting glory to be won. Many mysteries of the atom came unraveled, but one ...

The Legacy written by Katherine Webb performed by Clare Wille on CD (Abridged)£9.99

In the depths of a harsh winter, following the death of their grandmother, Erica Calcott and her sister Beth return to Storton Manor, a grand and imposing Wiltshire house where they spent their summer holidays as children.

The Millennial's Guide to Changing the World - A New Generation's Handbook To Being Yourself and Living with Purpose written by Alison Lea Sher performed by Carly Robins on CD (Unabridged)£19.99

A guide and blueprint to a purposeful millennial existence - and how we can make a difference. What does it mean to be a millennial in this chaotic world? Beyond Snapchat and Tinder, the consumerist culture we've inherited, and quarter-life crises, can a millennial aspire to more? Alison Lea Sher argues, yes...

The Narcissism Epidemic - Living in the Age of Entitlement written by Jean M. Twenge PhD and W.Keith Campbell PhD performed by Randye Kaye on MP3 CD (Unabridged)£29.99

Narcissism-an inflated view of the self-is everywhere. Public figures say it's what makes them stray from their wives. Parents teach it by dressing children in T-shirts that say "Princess." Teenagers and young adults hone it on Facebook, and celebrity newsmakers have elevated it to an art form. And it's what's...

The Runaway Species - How Human Creativity Remakes the World written by Anthony Brandt & David Eagleman performed by Mauro Hantman on CD (Unabridged)£29.99

Our ability to remake our world is unique among all living things. But where does our creativity come from, how does it work, and how can we harness it to improve our lives, schools, businesses, and institutions? The Runaway Species is a deep-dive into the creative mind, a celebration of the human spirit...

The Ultimate Guide for Gay Dads written by Eric Rosswood performed by Paul Michael Garcia on CD (Unabridged)£19.99

Are you ready to have kids? More and more gay men are turning to adoption and surrogacy to start their own families. An estimated two million American LBGTQ people would like to adopt and an estimated 65,000 adopted children are living with a gay parent. In 2016, the Chicago Tribune reported that 10...

The Verbally Abusive Man - Can He Change? written by Patricia Evans performed by Laural Merlington on CD (Unabridged)£12.99 - £14.99

From the world's most acclaimed expert on verbal abuse comes the first book that answers the question foremost in every woman's mind: can he really change? Combining practical applications with the latest clinical research with the trademark support and assurance of Evans...

Titmuss Regained written by John Mortimer performed by Paul Shelley on Cassette (Unabridged)£19.99

On England's green and pleasant land there are dark rumblings of concrete mixers, bulldozers and planning committees, local and ministerial. In Rapstone Manor, Lady Grace Fanner is dying, defiant to the last. Awaiting the event is the Right Honourable Leslie Titmuss MP, Secretary of State at the Ministry...

To Engineer Is Human - The Role of Failure in Successful Design written by Henry Petroski performed by Matthew Boston on CD (Unabridged)£24.99

How did a simple design error cause one of the great disasters of the 1980s - the collapse of the walkways at the Kansas City Hyatt Regency Hotel? What made the graceful and innovative Tacoma Narrows Bridge twist apart in a mild wind in 1940? How did an oversized waterlily inspire the magnificent...

Verbal Abuse - Survivors Speak Out - On Relationship and Recovery written by Patricia Evans performed by Laural Merlington on CD (Unabridged)£14.99

If your partner: seems irritated or angry at you several times a week, denies being angry when he clearly is, does not work with you to resolve important issues, rarely or never seems to share thoughts or plans with you, or tells you that he has no idea what you're talking about when you try to...

Victory Over Verbal Abuse - A Healing Guide to Renewing Your Spirit and Reclaiming Your Life written by Patricia Evans performed by Laural Merlington on CD (Unabridged)£9.99

"You're too sensitive." "You'll never amount to anything." "You're crazy." If this is what you hear - from your spouse, your parent, your boss - then you've been the victim of verbal abuse. This insidious behavior permeates our culture - from the privacy of our own homes to the public glare of our...

When Dad Hurts Mom - Helping Your Children Heal The Wounds of Witnessing Abuse written by Lundy Bancroft performed by Randye Kaye on CD (Unabridged)£34.99

Written by a therapist who specializes in abusive men, this guide reveals how abusers interact with and manipulate children--and how mothers can help their children recover from the trauma of witnessing abuse. Can my partner abuse me and still be a good parent? Should I stay with my partner for my ...
---
---
---
---
---
---
---
---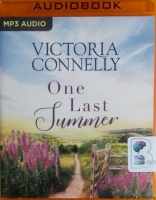 One Last Summer written by Victoria Connelly performed by Jan Cramer on MP3 CD (Unabridged)£14.99
They have the whole summer ahead of them. Is it enough to rekindle the friendship they once shared? Harriet Greenleaf dreams of spending the summer in a beautiful ancient priory on the Somerset coast with her two best friends - but her dream is bittersweet. On the one hand, it's a chance to reconnect three...
---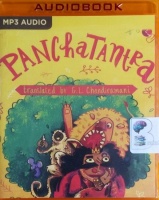 Panchatantra written by Pandit Vishnu Sharma performed by Shernaz Patel on MP3 CD (Unabridged)£9.99
The oldest surviving collection of India fables, the Panchatantra, was probably written around 200 BC by the great Hindu scholar Pandit Vishnu Sharma. The Panchatantra is a book of niti, the wise conduct of life, written in the form a chain of simple stories. Each of these stories has a moral and philosophical...
---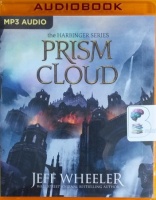 Prism Cloud - The Harbinger Series written by Jeff Wheeler performed by Kate Rudd on MP3 CD (Unabridged)£14.99
Friendship is strained to its breaking point in Wall Street Journal bestselling author Jeff Wheeler's fourth Harbinger novel. When the emperor is assassinated, Sera Fitzempress is the noble most eligible to inherit the empire. Her upcoming marriage to the prince would cement her position. And as a champion for...
---
---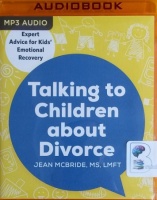 Talking to Children About Divorce - Expert Advice for Kids' Emotional Recovery written by Jean McBride MS LMFT performed by Kristin Price on MP3 CD (Unabridged)£14.99
Marriage and family therapist Jean McBride has helped more than 20,000 families navigate divorce. Now she shares her expertise with an in-depth guide to discussing divorce with your kids so you can support your child's adjustment throughout the entire divorce process. In Talking to Children About Divorce...
---
---
---
---
---