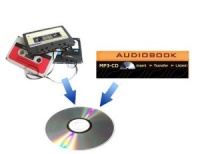 3 Hour Fixed Price Audio Transfer for Customers Own Tapes£25.00
This is the fixed price £25.00 item to be used by Customers when ordering conversion of their own sub 3 hour Audio Cassette or MP3 CD title.
---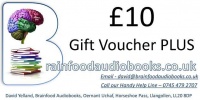 Gift Voucher PLUS 10£10.00
Welcome to the New Brainfood Audiobooks Gift Voucher PLUS! This is a Gift Voucher with a difference.
---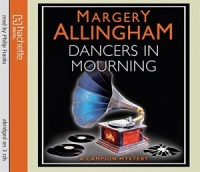 Dancers in Mourning written by Margery Allingham performed by Philip Franks on CD (Abridged)£16.99
A Genius Performance by Philip Franks!
Everyone fell under the spell of Jimmy Sutane, the charming and talented song-and-dance man.
---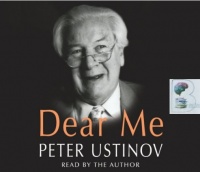 Dear Me written by Peter Ustinov performed by Peter Ustinov on CD (Abridged)£4.99 - £9.99
Sir Peter Ustinov's beautifully crafted autobiography is told with exquisite wit and insight. From his birth in April 1921, it spans his extraordinary career as actor, playwright, film star and director, confirming his early belief that he is 'irrevocably betrothed to laughter'.
---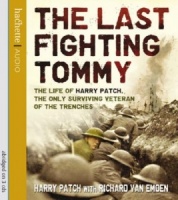 The Last Fighting Tommy written by Harry Patch with Richard Van Emden performed by Alan Howard on CD (Abridged)£5.99 - £6.99
When Harry Patch wrote his memoir in 2007, he was the last British soldier alive to have fought in the trenches of the First World War. He was 109 years old and one of very few people who could directly recall the horror of that conflict.
---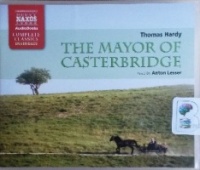 The Mayor of Casterbridge written by Thomas Hardy performed by Anton Lesser on CD (Unabridged)£29.99
Thomas Hardy's novels about the cruel twists of fate that blight our lives have a timeless power to move us. In The Mayor Casterbridge, a young Michael Henchard makes a rash, alcohol-fuelled decision to sell his wife. Despite abstaining from alcohol from this point forward and living an upstanding life.... Naxos
---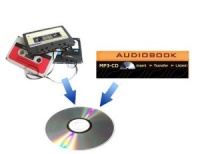 3 Hour Fixed Price Audio Transfer£15.00
This is the fixed price £15 item to be used when ordering conversion of a sub 3 hour Audio Cassette or MP3 CD title.
---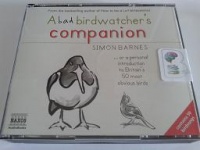 A Bad Birdwatcher's Companion written by Simon Barnes performed by SImon Barnes on CD (Abridged)£9.99
Simon Barnes is one of Britain's leading bird writers and humorists. His weekly column in The Times, his essays for the RSPB magazine and his two books on bad bird-watching have made him one of the characters of the bird world.
---
---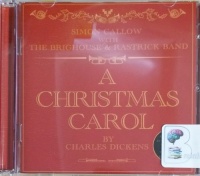 A Christmas Carol written by Charles Dickens performed by Simon Callow and The Brighouse and Rastrick Band on CD (Abridged)£9.99 - £11.99
Marking the 175 anniversary of Charles Dickens' immortal classic 'A Christmas Carol', celebrated actor Simon Callow and one of the world's most respected brass bands The Brighouse and Rastrick Band join forces for this very special Christmas album. It combines Simon Callow's acclaimed adaptation of Charles...
---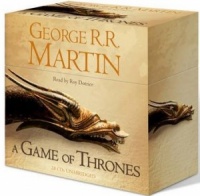 A Game of Thrones written by George R.R. Martin performed by Roy Dotrice on CD (Unabridged)£38.99
This first volume in the hugely popular and highly acclaimed epic fantasy series A SONG OF ICE AND FIRE is unabridged on 28 CDs.
---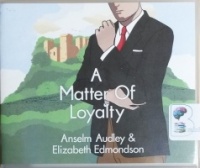 A Matter of Loyalty written by Anselm Audley and Elizabeth Edmondson performed by Michael Page on CD (Unabridged)£19.99
January 1954. Mists cover the hills around Selchester. Someone at the research facility known as the Atomic is leaking secrets to Soviet Russia, and when nuclear scientist Bruno Rothesay goes missing, the British Intelligence Services are convinced he's the mole. Hugo Hawksworth isn't so sure.
---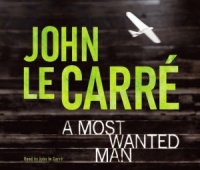 A Most Wanted Man written by John le Carre performed by John le Carre on CD (Abridged)£9.99
A half-starved young Russian man in a long black overcoat is smuggled into Hamburg at dead of night. He has an improbable amount of cash secreted in a purse round his neck. He is a devout Muslim. Or is he? He says his name is Issa.
---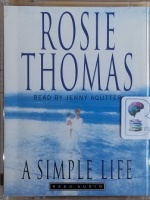 A Simple Life written by Rosie Thomas performed by Jenny Agutter on Cassette (Abridged)£4.99
A new saga from the author of OTHER PEOPLE'S MARRIAGES, about a woman living in America, who has a happy, normal family life, but who also has a secret connected with England which could tear her marriage apart.
New In March 2018 Part 6
(in alphabetical order)
A Smile of the Face of the Tiger written by Loren D. Estleman performed by John Kenneth on CD (Unabridged)£14.99

"I never thought I'd see her again. But never is longer than forever." She is book editor, Louise Starr, a beautiful and scheming ghost from Amos Walker's past; and she wants the Detroit private eye to find Eugene Booth, a missing paperback writer from the 1950s and ask him why he turned ...

A Trick of the Mind written by Penny Hancock performed by Laura Kirman on CD (Unabridged)£19.99

Have you committed a crime ... or are you the victim of one? Driving down to the cottage in Southwold she's newly inherited from her Aunty May, Ellie senses she is on the edge of something new. The life she's always dreamed of living as a successful artist seems as though it is about to begin.

Are these my basoomas I see before me? written by Louise Rennison performed by Louise Rennison on CD (Unabridged)£9.99

Ohmygiddygodspyjamas! The tenth marvy book in the Confessions of Georgia Nicolson is here! Get ready to laugh like a loon on loon tablets. It's the FINAL instalment of Georgia's fab and hilarious diary! Does Georgia escape the cakeshop of luuurve? Can there be more heartbreaknosity in store?

Bad Ideas? An Arresting History of Inventions written by Robert Winston performed by Robert Winston on CD (Abridged)£9.99

We are born with the instinct to create and invent. Indeed our ability to do so is what separates we humans from the rest of the animal world. The moment man first converted a stone to a useful tool set him on a relentless path toward greater control and power over his environment.

Before I Die written by Jenny Downham performed by Charlotte Parry on CD (Unabridged)£19.99

Tessa has just a few months to live. Fighting back against hospital visits, endless tests, drugs with excruciating side-effects, Tessa compiles a list. It's her Ten Things To Do Before I Die list. And Number One is sex. Released from the constraints of 'normal' life, Tessa tastes new experiences to make her feel...

Bob the Builder - Off-Road Scrambler written by Bob the Builder Team performed by Bob the Builder Team on CD (Unabridged)£2.99

This title includes seven episodes from the hugely popular series featuring Bob the Builder, Roley, Lofty, Dizzy, Scoop, Muck and Spud - as seen on BBC TV.

Cover Your Eyes written by Adele Geras performed by Alex Tregear on CD (Unabridged)£19.99

Eva Conway has spent a lifetime hiding from a ghost in the mirror - Eva was once a legendary fashion designer. Now widowed, she lives with her family in Salix House. Megan is a journalist working in London who interviewed Eva for a magazine. Torn apart by the brutal end of a love affair...

D-Day Despatches written by BBC Radio Archive performed by Robin Duff, Chester Wilmot, Colin Wills and Richard Dimbleby on CD (Abridged)£4.99

This programme focuses on the largest sea-borne invasion in modern history and one of the world's most tightly kept secrets. It brings together despatches from the BBC War Correspondents who brought up-to-the-minute, graphic descriptions of the events to the listening public.

Devil Bones written by Kathy Reichs performed by Linda Emond on CD (Abridged)£4.99 - £5.99

An underground chamber is exposed in a seedy, dilapidated house with sagging trim and peeling paint... When a careless plumber accidentally knocks through a wall, he is horrified by what he uncovers. Called to the scene is forensic anthropologist Dr Temperance Brennan.

Diary of a Wimpy Kid - The Third Wheel written by Jeff Kinney performed by Dan Russell and on CD (Unabridged)£4.99

The Third Wheel is the hilarious next book in the brilliant, best-selling and award-winning Diary of a Wimpy Kid series. Available here as an unabridged audio download. Perfect for readers of 8+ and all the millions of Wimpy Kid fans.

Faces written by Martina Cole performed by Nicola Duffett on CD (Abridged)£6.99

Keep your family close... Set in the heart of London's criminal gangland, FACES by the 'undisputed queen of crime writing' (Guardian) and Sunday Times No.1 bestseller Martina Cole reaches the darkest corners of family life and explores the dangerous line between love and hate.

Flashman on the March written by George MacDonald Fraser performed by Toby Stephens on CD (Abridged)£14.99

Harry Flashman: the unrepentant bully of Tom Brown's schooldays, now with a Victoria Cross, has three main talents – horsemanship, facility with foreign languages and fornication. A reluctant military hero, Flashman plays a key part in most of the defining military campaigns of the 19th century....

Fry's English Delight written by Stephen Fry performed by Stephen Fry on CD (Abridged)£3.99

A Genius Performance by Stephen Fry!

"Current Puns": Why does our language groan with the weight of puns? What exactly is a pun? And who, or what, is the Thief of Bad Gags? "Metaphor".

Hello Ladies... LIVE! written by Stephen Merchant performed by Stephen Merchant on CD (Unabridged)£2.99

Stephen Merchant, the Emmy, BAFTA and Golden Globe award winning co-creator of The Office and Extras in his first ever live stand-up comedy tour and it has been well worth the wait. The Guardian says "his performance is priceless...he can do funny just by being there" and The Times states that "the man is hilarious".

In A Dry Season written by Peter Robinson performed by Neil Pearson and Anna Massey on CD (Abridged)£4.99

In a Dry Season is the 10th novel in Peter Robinson's Inspector Banks series, following on from Dead Right. During a blistering summer, drought has depleted Thornfield Reservoir, uncovering the remains of a small village called Hobb's End - hidden from view for over 40 years.

In the Ravine and other Short Stories written by Anton Chekhov performed by Kenneth Branagh on CD (Unabridged)£19.99

Anton Chekhov is regarded by many as the most outstanding short story writer. This may be a surprise at the first encounter with even his most famous stories, because they are rarely driven by plot or anticipation. They are often gentle in character, elusive in purpose;

Iron Hand written by Charlie Fletcher performed by Charlie Fletcher on CD (Abridged)£9.99

Edie,' said George, 'we're going to do this together. I'll be right there with you. Anything, anyone trying to get you is going to have to come past me first.' But when George makes his promise he is not aware that high on the rooftops an unseen gargoyle is watching them hungrily....

It's Not About the Tapas written by Polly Evans performed by Lucy Scott on CD (Unabridged)£19.99

After working for four years at a leading London book publisher, Polly Evans moved to Hong Kong where she spent many happy hours as a senior editor on the city's biggest entertainment weekly. But fighting deadlines from a twizzly office chair and free use of the coffee machine seemed just too easy.

Italian for Beginners written by Language Lab Team performed by Language Lab Team on CD (Abridged)£4.99

The set consists of a 64 page book and 1 CD. The audio deals with 300 key words and phrases. It includes 18 short lessons dealing with common situations. Each lesson is narrated by a native speaker, showing the correct pronunciation and accent so you appreciate both the manner ...

Jurassic Park written by Michael Crichton performed by Scott Brick on CD (Unabridged)£19.99

Audie Award, Science Fiction, 2016 An astonishing technique for recovering and cloning dinosaur DNA has been discovered. Now humankind's most thrilling fantasies have come true. Creatures extinct for eons roam Jurassic Park with their awesome presence and profound mystery....

Killer Instinct written by Joseph Finder performed by Scott Brick on CD (Abridged)£3.99

Jason Steadman is a thirty-year-old sales executive living in Boston. He's a witty, charismatic guy who's well liked at the office, but he lacks the 'killer instinct' necessary to reach the top. To the chagrin of his ambitious wife, it looks as if his career has hit a ceiling: Jason's been sidelined.

Last Orders written by Graham Swift performed by Kenneth Cranham on CD (Abridged)£6.99

Set in Southeast England, friendship and love among a group of men whose lives have been intertwined since World War II. When one dies, the survivors are brought together and are forced to take stock of the paths their lives have taken since the war. Winner of the 1996 Booker Prize.

Moondust written by Andrew Smith performed by Andrew Smith on CD (Abridged)£9.99

In 1999, Andrew Smith was interviewing Charlie Duke, astronaut and moon walker, for the Sunday Times. During the course of the interview, which took place at Duke's Texan home, the telephone rang and Charlie left the room to answer it. When he returned, some twenty minutes later, he seemed visibly upset.

Out of the Dark written by Adele Geras performed by Ben Allen on CD (Unabridged)£11.99 - £14.99

Rob Stone comes back from the horrors of the First World War with a ruined face and a broken heart. Lonely, unable to forget the things he has seen, and haunted by the ghost of his dead Captain, all that Rob has left is a picture of the Captain's family.

Property written by Valerie Martin performed by Liza Ross on CD (Abridged)£19.99

Property is Valerie Martin's powerful, startling novel set in America's deep South in the early nineteenth century: a story of freedom, both political and personal. Manon Gaudet is unhappily married to the owner of a Louisiana sugar plantation.

Return of the Hundred-Mile-An-Hour-Dog written by Jeremy Strong performed by Christopher Timothy on CD (Unabridged)£4.99

When Streaker knocks the beautiful Melinda Boffington-Orr into the mud, Trevor is told to train his dog by her father, the local Police Superintendent. Then the dreadful Charlie Smugg bets Trevor that Streaker can't beat his Alsatians in the agility test at the local dog show.

The Ape that got Lucky written by Chris Addison performed by Chris Addison, Geoff McGivern, Jo Enright and Dan Tetsell on CD (Abridged)£6.99

Based on his hit Edinburgh show, The Ape That Got Lucky is Chris Addison's first series of comic lectures for BBC Radio 4, in which the thinking idiot's pretend anthropologist takes on human evolution. Mr and Mrs H. Sapiens like to think of themselves as rather special...

The Best of American Poetry written by Various American Poets performed by Various Famous Actors on CD (Abridged)£3.99

A wonderful variety of American Poetry including readings from Emerson, Longfellow, Dickinson, Frost, Pound and Edgar Alan Poe.

The Bourne Supremacy written by Robert Ludlum performed by Jeff Harding on CD (Abridged)£9.99

Washington, London and Peking - terror sweeps the globe. The Vice-Premier of the People's Republic has been brutally murdered by a legendary assassin and everyone is asking the same fearful questions: Why has Bourne come back? Who is paying him? Who is next on his death list?

The City of Falling Angels written by John Berendt performed by John Berendt on CD (Abridged)£3.99

Taking the fire that destroyed the Fenice theatre in 1996 as his starting point, John Berendt creates a unique and unforgettable portrait of Venice

The Darkening Hour written by Penny Hancock performed by Adjoa Andoh and Anna Bentinck on CD (Unabridged)£14.99

Mona, a migrant domestic worker is employed by London housewife, Theodora. At first Theodora only asks Mona to clean and occasionally cook for her, but as unwanted pressures from a demanding elderly father and a lazy, unemployed son begin to take their toll, Theodora deflects these onto Mona.

The Devil's Feather written by Minette Walters performed by Saskia Wickham on CD (Abridged)£6.99

Devil's feather – [derivation Turkish] - a woman who stirs a man's interest without realising it; the unwitting cause of sexual arousal] With private security firms supplying bodyguards in every theatre of war, who will notice the emergence of a sexual psychopath from the ranks of the mercenaries?

The Fourth Bear written by Jasper Fforde performed by Jasper Fforde on CD (Abridged)£19.99

The Gingerbreadman - psychopath, sadist, convicted murderer and cake/biscuit - is loose on the streets of Reading. It isn't Jack Spratt's case. Despite the success of the Humpty Dumpty investigation, the well publicised failure to prevent Red Riding-Hood and her Gran being eaten once again ....

The Fugitive written by Marcel Proust performed by Neville Jason on CD (Abridged)£9.99

Albertine has finally escaped her 'imprisonment' from Marcel's Paris apartment... Not only is Marcel quite unprepared for the effect her flight has on him, but also soon he is devastated by news of an even more irreversible loss.

the funny thing is ... written by Ellen DeGeneres performed by Ellen DeGeneres on CD (Unabridged)£14.99

Ellen DeGeneres published her first book of comic essays, the #1 bestselling My Point...and I Do Have One, way back in 1996. Not one to rest on her laurels, the witty star of stage and screen has since dedicated her life to writing a hilarious new book. That book is this audiobook.

The Gladiator written by Simon Scarrow performed by Steven Pacey on CD (Abridged)£4.99

The Gladiator is the compelling ninth novel in Simon Scarrow's best-selling Eagles of the Empire series. A must read for fans of Bernard Cornwell. While centurions Macro and Cato are returning to Rome from a harrowing campaign against the Parthians, their transport ship is almost capsized by a tidal wave.

The Real Food Revolution written by Tim Ryan performed by Tim Ryan on CD (Unabridged)£14.99

For most of history, Americans have lived close to the land, their food was accessed locally and they processed it in their own kitchens. But as the US population and economy boomed in the last century, they industrialized their food system - with food coming far from home and processed...

Turn Towards the Beautiful - Creativity as a Path of Liberation written by Jack Kornfield performed by Jack Kornfield on CD (Abridged)£7.99

The play of sunlight through leaves...the songs of the wind...the arc of a brush stroke on paper. To be awake, reflects Jack Kornfield, is to discover the beauty hidden in all things and to express that beauty ourselves. With Turn Toward the Beautiful, this lyrical writer and teacher inspires us...

Women's Short Stories - Volume 1 written by Various Famous Authors performed by Eve Karpf and Liza Ross on CD (Abridged)£9.99

This 2 CD set includes 7 short stories - 1 - A Dill Pickle by Katherine Mansfield preformed by Eva Karpf, 2 The Storm by Kate Chopin performed by Liza Ross, 3 The Sexton's Hero - Elizabeth Gaskell performed by Eva Karpf and 4 Solid Objects by Virginia Woolf performed by Eve Karpf
---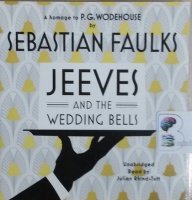 Jeeves and the Wedding Bells written by Sebastian Faulks performed by Julian Rhind-Tutt on CD (Unabridged)£19.99
A gloriously witty novel from Sebastian Faulks using P.G. Wodehouse's much-loved characters, Jeeves and Wooster, fully authorised by the Wodehouse estate. Bertie Wooster, recently returned from a very pleasurable soujourn in Cannes, finds himself at the stately home of Sir Henry Hackwood in Dorset. Bertie is...
---
---
---
---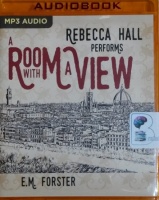 A Room With a View written by E.M. Forster performed by Rebecca Hall on MP3 CD (Unabridged)£14.99
One of E. M. Forster's most celebrated novels, "A Room With a View" is the story of a young English middle-class girl, Lucy Honeychurch. While vacationing in Italy, Lucy meets and is wooed by two gentlemen, George Emerson and Cecil Vyse. After turning down Cecil Vyse's marriage proposals twice Lucy finally...
---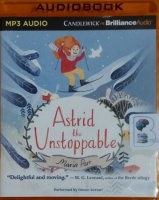 Astrid the Unstoppable written by Maria Parr performed by Devon Sorvari on MP3 CD (Unabridged)£14.99
Pippi Longstocking meets Heidi meets Anne Shirley in this tale of an irrepressible girl in a mountain village who navigates unexpected changes with warmth and humor. Speed and self-confidence, that's Astrid's motto. Nicknamed "the little thunderbolt," she loves to spend her days racing down the hillside on her...
---
---
---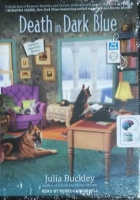 Death in Dark Blue written by Julia Buckley performed by Rebecca Mitchell on MP3 CD (Unabridged)£14.99
In the quaint town of Blue Lake, Indiana, Lena London is settling into her dream job, but someone is making her life a nightmare . . .Things are beginning to go right for Lena. She's got a new job assisting suspense novelist and friend, Camilla Graham. She lives rent-free in Camilla's beautiful, Gothic house. She ...
---
---
Hollow written by Owen Egerton performed by Andrew Eiden on MP3 CD (Unabridged)£14.99
When Oliver Bonds, a revered religious studies professor at the University of Texas, loses his toddler son and undergoes intense legal scrutiny over his involvement, grief engulfs him completely. His life is upended; Oliver loses his wife, home, and faith. Three years after his son's death, Oliver lives in a shack...
---
---