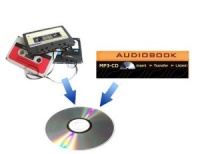 Large Fixed Price Audio Transfer Service£30.00
This is the fixed price £30.00 item to be used when ordering conversion of a 6-9 hour Audio Cassette or MP3 CD title.
---
---
---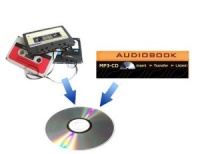 3 Hour Fixed Price Audio Transfer£10.00
This is the fixed price £10 item to be used when ordering conversion of a sub 3 hour Audio Cassette or MP3 CD title.
---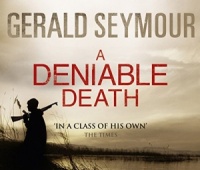 A Deniable Death written by Gerald Seymour performed by Rupert Degas on CD (Abridged)£7.99
C.R.O.P.: Covert Rural Observation Posts are places where men like Danny 'Badger' Baxter hide for endless, motionless hours, secretly recording criminal or terrorist activity. But now Badger has a bigger job than photographing dissident Republicans in muddy Ulster fields or Islamic extremists on rainswept Yorkshire moors.
---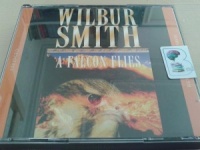 A Falcon Flies written by Wilbur Smith performed by Martin Jarvis on CD (Abridged)£4.99 - £8.99
A Falcon Flies is the first bestselling novel in Wilbur Smith's epic tale of Africa, The Ballantyne Novels. In search of a father they barely remember, Zouga and Dr Robyn Ballantyne board Mungo St John's magnificent clipper to speed them to Africa.
---
---
---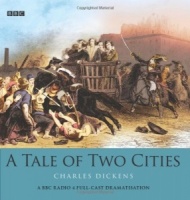 A Tale of Two Cities written by Charles Dickens performed by BBC Full Cast Dramatisation and Robert Lindsay on CD (Abridged)£19.99 - £29.99
Robert Lindsay stars in this BBC Radio 4 full-cast dramatisation of the classic novel by Charles Dickens.
---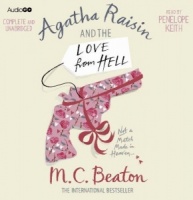 Agatha Raisin and the Love from Hell written by M.C. Beaton performed by Penelope Keith on CD (Unabridged)£14.99 - £24.99
A Genius performance by Penelope Keith!
No happily ever after for her! Recently married to neighbour James Lacey, Agatha quickly finds that love is not all it's cracked up to be - soon the newly-weds are living in separate cottages and accusing each other of infidelity.
---
---
---
---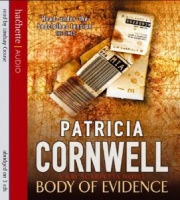 Body of Evidence written by Patricia Cornwell performed by Lindsay Crouse on CD (Abridged)£9.99
A reclusive writer is dead. And her final manuscript has disappeared ...Someone is stalking Beryl Madison.
---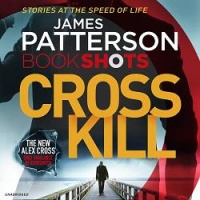 Bookshots Cross Kill written by James Patterson performed by Ruben Santiago Hudson on CD (Unabridged)£4.99
ALEX CROSS, I'm coming for you – even from the grave if I have to. Along Came a Spider killer Gary Soneji has been dead for over ten years. Alex Cross watched him die. But today, Cross saw him gun down his partner. Is Soneji alive? A ghost? Or something even more sinister?
---
---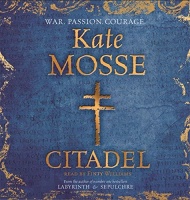 Citadel written by Kate Mosse performed by Finty Williams on CD (Unabridged)£9.99
1942, Nazi-occupied France. Sandrine, a spirited and courageous nineteen-year-old, finds herself drawn into a Resistance group in Carcassonne - codenamed 'Citadel' - made up of ordinary women who are prepared to risk everything for what is right.
New In March 2018 Part 5
(in alphabetical order)
A Breach of Promise written by Anne Perry performed by Simon Jones on Cassette (Abridged)£14.99

When Anne Perry sets her magic pen to paper, Victorian England awakens from her long sleep to vibrant, teeming life. Firelight flickers in luxurious withdrawing rooms. Ambitious ladies gossip and scheme. Horse-drawn carriages clatter over cobblestones while cries of flower sellers ....

A Presumption of Death written by Jill Paton Walsh and Dorothy L Sayers performed by Edward Petherbridge on Cassette (Unabridged)£29.99 - £39.99

The story opens in 1940. Harriet Vane - now Lady Peter Wimsey - has taken her children to safety in the country. But the war has followed them: glamorous RAF pilots and even more glamorous land-girls scandalise the villagers; the blackout makes the night-time lanes as sinister as the back alleys of London.

Ade written by Rebecca Walker performed by Janina Edwards on MP3 CD (Unabridged)£19.99

In this stunning debut novella, Rebecca Walker turns her attention to the power of love and the limitations of the human heart. When Farida, a sophisticated college student, falls in love with Ade, a young Swahili man living on an idyllic island off the coast of Kenya....

Ages of Man written by William Shakespeare performed by John Gielgud on Cassette (Abridged)£19.99

Here are some of Shakespeare's finest speeches performed by one of the greatest Shakespearean actors of this century. It ranges from the youth of Jaques' introduction to life, 'All the world's a stage!' in "As You Like It" to the aged Prospero's goodbye to Ariel and Shakespeare's own farewell to his muse..

Aristotle written by Hugh Griffith performed by Hugh Ross and Roy McMillan on CD (Abridged)£11.99

Aristotle was the third key figure among the philosophers of Ancient Greece following Socrates and Plato. Here, extensive sections of the main works for which he is still respected are given following introductions setting the scene.

Barnaby Rudge written by Charles Dickens performed by Sean Barrett on CD (Unabridged)£59.99

Dickens' first historical novel is set in 1780s England at the time of the Gordon Riots. In a case of mistaken identification, Barnaby Rudge, a pale half-wit with long red hair who dresses all in green and carries a large raven on his back, is arrested as the leader of a mob of anti-Catholic rioters.

Bomber written by Len Deighton performed by BBC Full Cast Dramatisation, Tom Baker, Frank Windsor and Samuel West on Cassette (Abridged)£7.99 - £9.99

A Genius Performance by Samuel West!

A reissue of the acclaimed BBC Radio 4 dramatization of Len Deighton's story, recounting the horror unleashed by RAF bombers on a town in Germany in the summer of 1943. This edition is part of the BBC's range of modern classics.

Brave New World written by Aldous Huxley performed by Michael York on CD (Unabridged)£29.99

When Lenina and Bernard visit a savage reservation, we experience how Utopia can destroy humanity. On the 75th anniversary of its publication, this outstanding work of literature is more crucial and relevant today than ever before. Cloning, feel-good drugs, anti-aging programs...

Dry Bones that Dream written by Peter Robinson performed by Neil Pearson on CD (Abridged)£14.99

It was 2.47 a.m. when Chief Inspector Alan Banks arrived at the barn and saw the body of Keith Rothwell for the first time. Only hours earlier two masked men had walked the mild-mannered accountant out of his farmhouse and clinically blasted him with a shotgun.

Elizabeth written by David Starkey performed by Patricia Hodge on CD (Abridged)£9.99

An abused child, yet confident of her destiny to reign, a woman in a man's world, passionately sexual yet, she said, a virgin, Elizabeth I was to be famed as England's most successful ruler. This absorbing book, by concentrating on her early years from her birth in 1533 to her accession in 1558...

Hannibal Rising written by Thomas Harris performed by Thomas Harris on CD (Unabridged)£8.99

Hannibal Lecter emerges from the nightmare of the Eastern Front, a boy in the snow, mute, with a chain around his neck. He seems utterly alone, but he has brought his demons with him.

How to Communicate Effectively - Audio Training Programme written by Bert Decker performed by Kogan Page Team on Cassette (Abridged)£9.99

The skills presented in this cassette relate to spoken communication and the visible means of conveying a message: posture, appearance and gesture. Exercises are provided to help the reader improve nine relevant basic behavioral skills: eye communication, posture and movement, gestures ...

Quest for the Lost World written by Brian Blessed performed by Brian Blessed on Cassette (Abridged)£14.99 - £19.99

This book is about fulfilling a childhood dream. A Dream of reaching and exploring the plateau of Mount Roraima - the fabled 'lost world' in South America. A brilliant listen!

selected shorts - Are We There Yet? written by Selected Shorts (ed.) performed by Keith Szarabajka, Mia Dillon, Sonia Manzano and James Naughton on CD (Unabridged)£19.99

Recorded live at Peter Norton Symphony Space in New York City and at venues across the United States, these audio anthologies feature short stories from the Selected Shorts program that airs nationwide. More than 300,000 listeners tune in to this offering weekly to hear spellbinding tales read ....

Seriously....I'm Kidding written by Ellen Degeneres performed by Ellen Degeneres on CD (Unabridged)£19.99

"I've experienced a whole lot the last few years, and I have a lot to share. So I hope that you'll take a moment to sit back, relax, and enjoy the words I've put together for you in this book. I think you'll find I've left no stone unturned, no door unopened, no window unbroken, no rug unvacuumed,

Strong Poison written by Dorothy L. Sayers performed by Michael Cochrane on Cassette (Abridged)£9.99

Harriet Vane is awaiting a second trial for the murder of Philip Boyes, the man she once loved. Despite Harriet's admission that she had bought arsenic, later shown to be the cause of Philip's death, the first jury could not agree on her guilt. Lord Peter Wimsey has fallen in love with the prisoner ...

Tales from a Long Room written by Peter Tinniswood performed by Robin Bailey on Cassette (Abridged)£9.99

10 Tales of the Brigadier. Dry as an Outback outfield, sly as a Barbadian googly, sharp as a full toss on the funny bone, that's the cricket humour of Peter Tinniswood.

The Canterbury Tales written by Geoffrey Chaucer performed by Bill Willis, Ric Jerrom, Mark Meadows and Cameron Stewart on CD (Unabridged)£29.99 - £39.99

During his life, Geoffrey Chaucer (born c.1340) was courtier, diplomat, revenue collector, administrator, negotiator, overseer of building projects, landowner and knight of the shire. He was servant, retainer, husband, friend and father, but is now mainly known as a ....

The Classic Collection written by Michael Morpurgo performed by Michael Morpurgo, Jenny Agutter, Emilia Fox and Ian McKellen on CD (Unabridged)£7.99

Three unforgettable novels have been turned into fantastic audiobooks written by the award-winning former Children's Laureate, Michael Morpurgo. Actors reading include Sir Ian MacKellen, Emilia Fox, Jenny Agutter, Tim Pigott-Smith and the author himself.

The Daughter of Time written by Josephine Tey performed by Derek Jacobi on Cassette (Unabridged)£29.99

Josephine Tey's classic novel about Richard III, the hunchback king, whose skeleton was discovered in a council carpark, and who was buried in March 2015 in state in Leicester Cathedral. The Daughter of Time investigates his role in the death of his nephews, the princes in the Tower, and his own death at the Battle of Bosworth.

The Household Spirit written by Tod Wodicka performed by Robert Fass on CD (Unabridged)£29.99

There's something wrong next door. At least, that's what neighbors Howie Jeffries and Emily Phane both think. Since his daughter and wife moved out, Howie has been alone, an accidental recluse content with his fishing and his dreams of someday sailing away from himself on a boat.

The Last Summer written by Judith Kinghorn performed by Jane Wymark on CD (Unabridged)£19.99

1914, a long hot summer. THE LAST SUMMER is a sweepingly epic and gloriously intimate commercial debut - a beautiful and haunting story of lost innocence and a powerful, enduring love. Clarissa is almost seventeen when the spell of her childhood is broken.

The Leaving of Liverpool written by Maureen Lee performed by Jacqueline King on CD (Abridged)£4.99

It is a cold February night in 1925 when two teenage sisters - Mollie and Annemarie - escape from their home in a tiny Irish village. Their beloved mother has died and the girls have suffered shocking abuse at the hands of their father.

The Looking Glass War written by John le Carre performed by BBC Full Cast Dramatisation and Simon Russell Beale on CD (Abridged)£4.99 - £9.99

When word reaches The Department - an ailing section of British military intelligence - that Soviet missiles are being installed close to the West German border, it seems the perfect opportunity to show Control and Smiley, their rivals over at the Circus, that The Department still has value.

The Nine Tailors written by Dorothy L. Sayers performed by BBC Full Cast Dramatisation and Ian Carmichael on Cassette (Abridged)£6.99

A Genius Performance by Ian Carmichael!

This Radio 4 dramatization was first broadcast as a weekly serial in 1980. Lord Peter, man about town and amateur sleuth, and his man Bunter, are drawn into a series of intriguing incidents after being stranded in a remote East Anglian village.

The Novice - Volume 2 written by Trudi Canavan performed by Samantha Bond on CD (Abridged)£4.99 - £6.99

Sonea knows the other novices in the Magicians' Guild all come from powerful families, but she also knows she can turn to Rothen and Dannyl for help when she needs it.

The Romanovs - The Final Chapter written by Robert K. Massie performed by Robert O'Keefe on Cassette (Abridged)£14.99

The compelling quest to solve a great mystery of the twentieth century: the ultimate fate of Russia's last tsar and his family. In July 1991, nine skeletons were exhumed from a shallow grave near Ekaterinburg, Siberia, a few miles from the infamous cellar where the last tsar and his family ....

The Unpleasantness at the Bellona Club written by Dorothy L. Sayers performed by BBC Full Cast Dramatisation and Ian Carmichael on Cassette (Abridged)£4.99

Starring Ian Carmichael as Lord Peter Wimsey, this Radio 4 dramatization was first broadcast as a weekly serial in 1975. The dignified calm of the Bellona Club is shattered when Lord Peter finds General Fentiman dead in his favourite chair. The investigation moves between London

Torrents of Spring written by Ivan Turgenev performed by Neville Jason on CD (Unabridged)£14.99

When young Russian aristocrat Dimitri Sanin, on his way home from Italy, enters a patisserie in Frankfurt, he little dreams it will alter the course of his entire life. Faced with Gemma, the most beautiful girl he has ever seen, he is blown away by the spring torrents of love.

Treasure Island written by Robert Louis Stevenson performed by Anthony Bate on Cassette (Abridged)£4.99

Jim Hawkins, a young cabin boy battles the pirate Long John Silver for a buried treasure. One of the most frequently dramatized novels of all time. The influence of Treasure Island on popular perceptions of pirates is enormous, including treasure maps marked with an "X", schooners,..

Twelfth Night written by William Shakespeare performed by Arkangel Full Cast Production on Cassette (Unabridged)£4.99

The tale of Sebastian and Viola, twins who are separated when they are shipwrecked off the coast of Illyria. Viola assumes another identity in order to take up service as a page boy, while Sebastian is saved by Antonio.

Wartime - Britain 1939-1945 written by Juliet Gardiner performed by Fiona Shaw on CD (Abridged)£14.99

Half the British Army never left Britain during the Second World War and became, with the civilian population, the Home Front. In WARTIME the danger, courage, deprivation, exhaustion, fear, humour and, sometimes, boredom that the population endured for six years is vividly brought to life....

Why Men Lie and Women Cry written by Allan Pease and Barbara Pease performed by Allan Pease and Barbara Pease on CD (Abridged)£14.99

Allan and Barbara Pease are the world's foremost experts in personal relationships. Their books, seminars and TV programmes have made them household names from Australia to the UK and from the USA to Japan. In this, their first new book since the multi-million selling Why Men Don't Listen...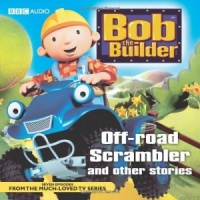 Bob the Builder - Off-Road Scrambler written by Bob the Builder Team performed by Bob the Builder Team on CD (Unabridged)£2.99
This title includes seven episodes from the hugely popular series featuring Bob the Builder, Roley, Lofty, Dizzy, Scoop, Muck and Spud - as seen on BBC TV.
---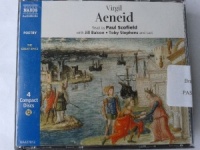 The Aeneid written by Virgil performed by Jill Balcon, Paul Scofield and Toby Stevens on CD (Abridged)£9.99
Virgil's Aeneid, one of the greatest Classical poems, tells the story of Aeneas, son of Priam, after the fall of Troy. His quest is to find the site "in the west" where he will found a new town prophesied to be the seat of a world empire - Rome.
---
The Island written by Victoria Hislop performed by Emilia Fox on CD (Abridged)£19.99
A Genius Performance by Emilia Fox!
On the brink of a life-changing decision, Alexis Fielding longs to find out about her mother's past. But Sofia has never spoken of it. All she admits to is growing up in a small Cretan village before moving to London. When Alexis decides to visit Crete, however, Sofia gives her daughter a letter to take to an old friend, and promises that through her she will learn more.
---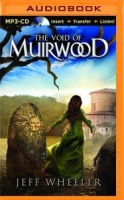 The Void of Muirwood written by Jeff Wheeler performed by Kate Rudd on MP3 CD (Unabridged)£11.99
When banished Princess Maia is captured by her father and threatened with execution, it appears that all is lost…until the people rise in rebellion against their king. Suddenly, the cast-aside royal finds herself crowned the first Queen of Comoros.
---
---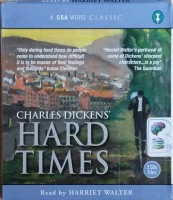 Hard Times written by Charles Dickens performed by Harriet Walter on CD (Abridged)£9.99
Set in the north of England during the 19th century, 'Hard Times' is the story of Thomas Gradgrind, a schoolmaster, who has strong and overbearing views on how his children, Louisa and Tom, should behave in order to become 'models in society'.
---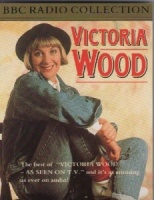 The Best of Victoria Wood - As Seen on TV written by Victoria Wood performed by Victoria Wood on Cassette (Abridged)£4.99
This wonderful collection of highlights from Victoria Wood's TV performances. Very funny and faboulously evocative of the 80's.
---
---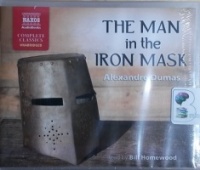 The Man in the Iron Mask written by Alexandre Dumas performed by Bill Homewood on CD (Unabridged)£39.99
Thirty years after their first adventures in The Three Musketeers, we find Athos, Porthos, Aramis, and D'Artagnan in very different situations. Athos has settled down at his own estate. Porthos married a rich widow, and is now a Baron. Aramis joined a monastery, and is now the Bishop of Vannes.
---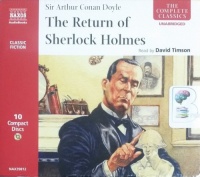 The Return of Sherlock Holmes written by Arthur Conan Doyle performed by David Timson on CD (Unabridged)£24.99
The 13 stories in this entertaining set chart the activities of the world's greatest private detective from his sudden re-appearance after his supposed death at the Reichenberg Falls. Faithful Dr Watson recounts the "Adventure of The Empty House", the "Adventure of the Dancing Men" and others...
---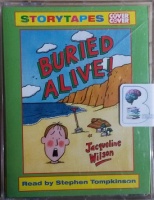 Buried Alive! written by Jacqueline Wilson performed by Stephen Tompkinson on Cassette (Unabridged)£4.99
Tim is thrilled when his parents allow his best friend, Biscuits, to come on holiday to Llanpistyll, Wales, with them. He and Biscuits are having an absolutely brilliant time eating ice cream, having picnics, and making sandcastles until a deadly, fiendish enemy in the form of the bully Prickle-Head...
---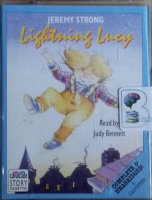 Lightning Lucy written by Jeremy Strong performed by Judy Bennett on Cassette (Unabridged)£4.99
Lucy King has extra special powers. She can fly through the air like a streak of lightning! She always seems to end up in the spotlight but as her fame grows she begins to wonder if it might be better to be a little more ordinary. Judy Bennett is best known for her role in "The Archers".
---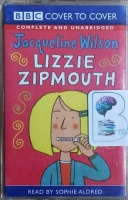 Lizzie Zipmouth written by Jacqueline Wilson performed by Sophie Aldred on Cassette (Unabridged)£4.99
Lizzie refuses to speak. She doesn't want to talk to Rory or Jake, her new stepbrothers, or Sam, their dad or even her mum. She's totally fed up at having to join a new family and nothing can coax her into speaking to them. Not football, not pizza, not a new bedroom.
---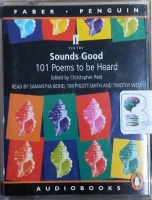 Sounds Good - 101 Poems to be Heard written by Various Famous Poets performed by Samantha Bond, Tim Pigott-Smith and Timothy West on Cassette (Abridged)£4.99
Christopher Reid has put together a wonderful collection of poetry, chosen specifically for the way the poem sounds. Citing T. S. Eliot, who described the process whereby the ear can understand a poem before the mind can grasp it, he illustrates just how this quality is achieved and what makes...
---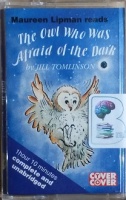 The Owl Who Was Afraid of the Dark written by Jill Tomlinson performed by Maureen Lipman on Cassette (Unabridged)£4.99
Plop is a fledgling barn owl, old enough to begin hunting for his own food, but afraid of the dark. His wise mother sends him to talk to a small boy, an old lady, a boy scout and others. Slowly he learns from them the joy of darkness.
---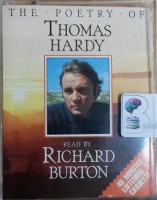 The Poetry of Thomas Hardy written by Thomas Hardy performed by Richard Burton on Cassette (Abridged)£4.99
This is a selection of some of the more popular poetry of Thomas Hardy. This particular selection is read by Richard Burton.
---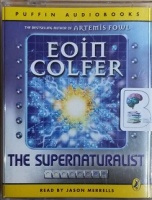 The Supernaturalist written by Eoin Colfer performed by Jason Merrells on Cassette (Abridged)£4.99
Fourteen-year-old Cosmo Hill longs to escape from the Clarissa Fayne Institute for Parentally Challenged Boys. When a rare chance to get away comes, he grabs it, but the attempt goes fatally wrong. He can feel his life force ebbing away, sucked out of him by a strange blue Parasite ...