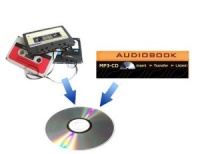 3 Hour Fixed Price Audio Transfer£15.00
This is the fixed price £15 item to be used when ordering conversion of a sub 3 hour Audio Cassette or MP3 CD title.
---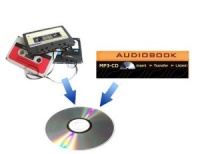 Large Fixed Price Audio Transfer Service£35.00
This is the fixed price £35.00 item to be used when ordering conversion of a 6-9 hour Audio Cassette or MP3 CD title.
---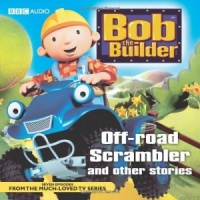 Bob the Builder - Off-Road Scrambler written by Bob the Builder Team performed by Bob the Builder Team on CD (Unabridged)£2.99
This title includes seven episodes from the hugely popular series featuring Bob the Builder, Roley, Lofty, Dizzy, Scoop, Muck and Spud - as seen on BBC TV.
---
---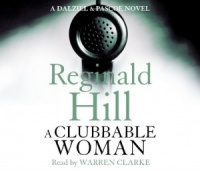 A Clubbable Woman written by Reginald Hill performed by Warren Clarke on CD (Abridged)£9.99 - £11.99
Reginald Hill's first Dalziel and Pascoe novel.
When Connon got back from the Rugby Club, his wife was even more uncommunicative than usual. Five hours later, when she still hadn't moved, Connon noticed that the front of her head had been caved in.
---
---
---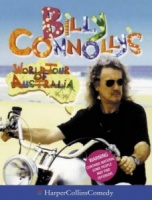 Billy Connolly's World Tour of Australia written by Billy Connolly performed by Billy Connolly on CD (Abridged)£7.99
Travelling by plane, motorbike, boat and foot, Billy Connolly tours the country performing his stage show and delivers and individual commentary on all things Australian.
---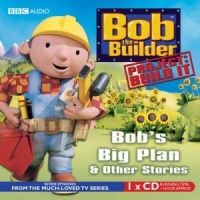 Bob the Builder - Bob's Big Plan written by Bob the Builder Team performed by Bob the Builder Team on CD (Unabridged)£11.99
You'll love these great new stories about "Bob the Builder" and his friends! In "Bob's Big Plan", a special extended episode, Bob hears that Sunflower Valley, where he and his brother Tom used to camp, is being developed.
---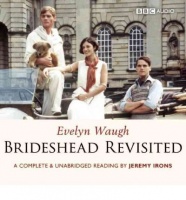 Brideshead Revisited written by Evelyn Waugh performed by Jeremy Irons on CD (Unabridged)£39.99 - £49.99
Brideshead Revisited is Evelyn Waugh's stunning novel of duty and desire set amongst the decadent, faded glory of the English aristocracy in the run-up to the Second World War.
Performed brilliantly by Jeremy Irons
---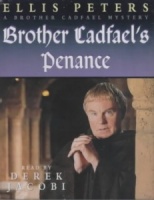 Brother Cadfael's Penance written by Ellis Peters performed by Derek Jacobi on Cassette (Abridged)£4.99
A Genius Performance by Derek Jacobi!
'And in this year of our Lord, 1145, now drawing to its close, chaotic events had seemed to be offering promise, however faint as yet, that even the two cousins battling wearily for the throne must despair of force and look around for another way of settling disputes.'
---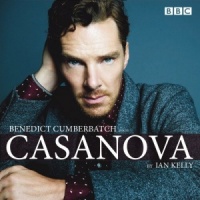 Casanova written by Ian Kelly performed by Benedict Cumberbatch on CD (Abridged)£9.99
Benedict Cumberbatch reads Ian Kelly's biography of one of the most beguiling and controversial individuals of any age.
---
---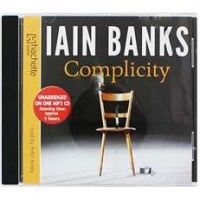 Complicity written by Iain Banks performed by Peter Kenny on MP3 CD (Unabridged)£4.99
An exploration of the morality of greed, corruption and violence. When several prominent people die mysteriously, the police beat a path to the door of an Edinburgh journalist known for his drug abuse and total commitment to computer games.
---
---
End in Tears written by Ruth Rendell performed by Nigel Anthony on CD (Unabridged)£29.99
A Genius Performance by Nigel Anthony!
Inspector Wexford investigates a series of murders - someone dies under a falling chunk of concrete and Amber Marshalson is beaten to death. After a short while it appears that the murders are connected. When another body is found it appears that a serial killer might be at work. Wexford will find this one of his toughest cases ever.
---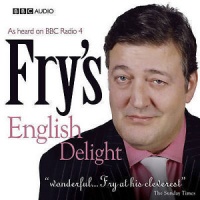 Fry's English Delight written by Stephen Fry performed by Stephen Fry on CD (Abridged)£3.99
A Genius Performance by Stephen Fry!
"Current Puns": Why does our language groan with the weight of puns? What exactly is a pun? And who, or what, is the Thief of Bad Gags? "Metaphor".
New In March 2018 Part 5
(in alphabetical order)
A Breach of Promise written by Anne Perry performed by Simon Jones on Cassette (Abridged)£14.99

When Anne Perry sets her magic pen to paper, Victorian England awakens from her long sleep to vibrant, teeming life. Firelight flickers in luxurious withdrawing rooms. Ambitious ladies gossip and scheme. Horse-drawn carriages clatter over cobblestones while cries of flower sellers ....

Ade written by Rebecca Walker performed by Janina Edwards on MP3 CD (Unabridged)£19.99

In this stunning debut novella, Rebecca Walker turns her attention to the power of love and the limitations of the human heart. When Farida, a sophisticated college student, falls in love with Ade, a young Swahili man living on an idyllic island off the coast of Kenya....

Ages of Man written by William Shakespeare performed by John Gielgud on Cassette (Abridged)£19.99

Here are some of Shakespeare's finest speeches performed by one of the greatest Shakespearean actors of this century. It ranges from the youth of Jaques' introduction to life, 'All the world's a stage!' in "As You Like It" to the aged Prospero's goodbye to Ariel and Shakespeare's own farewell to his muse..

Aristotle written by Hugh Griffith performed by Hugh Ross and Roy McMillan on CD (Abridged)£11.99

Aristotle was the third key figure among the philosophers of Ancient Greece following Socrates and Plato. Here, extensive sections of the main works for which he is still respected are given following introductions setting the scene.

Barnaby Rudge written by Charles Dickens performed by Sean Barrett on CD (Unabridged)£59.99

Dickens' first historical novel is set in 1780s England at the time of the Gordon Riots. In a case of mistaken identification, Barnaby Rudge, a pale half-wit with long red hair who dresses all in green and carries a large raven on his back, is arrested as the leader of a mob of anti-Catholic rioters. Naxos

Bomber written by Len Deighton performed by BBC Full Cast Dramatisation, Tom Baker, Frank Windsor and Samuel West on Cassette (Abridged)£7.99 - £9.99

A Genius Performance by Samuel West!

A reissue of the acclaimed BBC Radio 4 dramatization of Len Deighton's story, recounting the horror unleashed by RAF bombers on a town in Germany in the summer of 1943. This edition is part of the BBC's range of modern classics.

Brave New World written by Aldous Huxley performed by Michael York on CD (Unabridged)£29.99

When Lenina and Bernard visit a savage reservation, we experience how Utopia can destroy humanity. On the 75th anniversary of its publication, this outstanding work of literature is more crucial and relevant today than ever before. Cloning, feel-good drugs, anti-aging programs...

Hannibal Rising written by Thomas Harris performed by Thomas Harris on CD (Unabridged)£8.99

Hannibal Lecter emerges from the nightmare of the Eastern Front, a boy in the snow, mute, with a chain around his neck. He seems utterly alone, but he has brought his demons with him.

How to Communicate Effectively - Audio Training Programme written by Bert Decker performed by Kogan Page Team on Cassette (Abridged)£9.99

The skills presented in this cassette relate to spoken communication and the visible means of conveying a message: posture, appearance and gesture. Exercises are provided to help the reader improve nine relevant basic behavioral skills: eye communication, posture and movement, gestures ...

Quest for the Lost World written by Brian Blessed performed by Brian Blessed on Cassette (Abridged)£14.99 - £19.99

This book is about fulfilling a childhood dream. A Dream of reaching and exploring the plateau of Mount Roraima - the fabled 'lost world' in South America. A brilliant listen!

selected shorts - Are We There Yet? written by Selected Shorts (ed.) performed by Keith Szarabajka, Mia Dillon, Sonia Manzano and James Naughton on CD (Unabridged)£19.99

Recorded live at Peter Norton Symphony Space in New York City and at venues across the United States, these audio anthologies feature short stories from the Selected Shorts program that airs nationwide. More than 300,000 listeners tune in to this offering weekly to hear spellbinding tales read ....

Seriously....I'm Kidding written by Ellen Degeneres performed by Ellen Degeneres on CD (Unabridged)£19.99

"I've experienced a whole lot the last few years, and I have a lot to share. So I hope that you'll take a moment to sit back, relax, and enjoy the words I've put together for you in this book. I think you'll find I've left no stone unturned, no door unopened, no window unbroken, no rug unvacuumed,

Strong Poison written by Dorothy L. Sayers performed by Michael Cochrane on Cassette (Abridged)£9.99

Harriet Vane is awaiting a second trial for the murder of Philip Boyes, the man she once loved. Despite Harriet's admission that she had bought arsenic, later shown to be the cause of Philip's death, the first jury could not agree on her guilt. Lord Peter Wimsey has fallen in love with the prisoner ...

The Canterbury Tales written by Geoffrey Chaucer performed by Bill Willis, Ric Jerrom, Mark Meadows and Cameron Stewart on CD (Unabridged)£29.99 - £39.99

During his life, Geoffrey Chaucer (born c.1340) was courtier, diplomat, revenue collector, administrator, negotiator, overseer of building projects, landowner and knight of the shire. He was servant, retainer, husband, friend and father, but is now mainly known as a ....

The Classic Collection written by Michael Morpurgo performed by Michael Morpurgo, Jenny Agutter, Emilia Fox and Ian McKellen on CD (Unabridged)£7.99

Three unforgettable novels have been turned into fantastic audiobooks written by the award-winning former Children's Laureate, Michael Morpurgo. Actors reading include Sir Ian MacKellen, Emilia Fox, Jenny Agutter, Tim Pigott-Smith and the author himself.

The Complete Sherlock Holmes written by Arthur Conan Doyle performed by Simon Vance on MP3 CD (Unabridged)£7.28 £26.99

Winner of the 2014 Audie Award for Classics Sir Arthur Conan Doyle's Sherlock Holmes tales are rightly ranked among the seminal works of mystery and detective fiction. Included in this collection are all four full-length Holmes novels and more than forty short masterpiece.

The Daughter of Time written by Josephine Tey performed by Derek Jacobi on Cassette (Unabridged)£29.99 - £34.99

Josephine Tey's classic novel about Richard III, the hunchback king, whose skeleton was discovered in a council carpark, and who was buried in March 2015 in state in Leicester Cathedral. The Daughter of Time investigates his role in the death of his nephews, the princes in the Tower, and his own death at the Battle of Bosworth.

The Household Spirit written by Tod Wodicka performed by Robert Fass on CD (Unabridged)£29.99

There's something wrong next door. At least, that's what neighbors Howie Jeffries and Emily Phane both think. Since his daughter and wife moved out, Howie has been alone, an accidental recluse content with his fishing and his dreams of someday sailing away from himself on a boat.

The Last Summer written by Judith Kinghorn performed by Jane Wymark on CD (Unabridged)£19.99

1914, a long hot summer. THE LAST SUMMER is a sweepingly epic and gloriously intimate commercial debut - a beautiful and haunting story of lost innocence and a powerful, enduring love. Clarissa is almost seventeen when the spell of her childhood is broken.

The Leaving of Liverpool written by Maureen Lee performed by Jacqueline King on CD (Abridged)£4.99

It is a cold February night in 1925 when two teenage sisters - Mollie and Annemarie - escape from their home in a tiny Irish village. Their beloved mother has died and the girls have suffered shocking abuse at the hands of their father.

The Looking Glass War written by John le Carre performed by BBC Full Cast Dramatisation and Simon Russell Beale on CD (Abridged)£4.99 - £9.99

When word reaches The Department - an ailing section of British military intelligence - that Soviet missiles are being installed close to the West German border, it seems the perfect opportunity to show Control and Smiley, their rivals over at the Circus, that The Department still has value.

The Novice - Volume 2 written by Trudi Canavan performed by Samantha Bond on CD (Abridged)£4.99 - £6.99

Sonea knows the other novices in the Magicians' Guild all come from powerful families, but she also knows she can turn to Rothen and Dannyl for help when she needs it.

The Romanovs - The Final Chapter written by Robert K. Massie performed by Robert O'Keefe on Cassette (Abridged)£14.99

The compelling quest to solve a great mystery of the twentieth century: the ultimate fate of Russia's last tsar and his family. In July 1991, nine skeletons were exhumed from a shallow grave near Ekaterinburg, Siberia, a few miles from the infamous cellar where the last tsar and his family ....

Torrents of Spring written by Ivan Turgenev performed by Neville Jason on CD (Unabridged)£14.99

When young Russian aristocrat Dimitri Sanin, on his way home from Italy, enters a patisserie in Frankfurt, he little dreams it will alter the course of his entire life. Faced with Gemma, the most beautiful girl he has ever seen, he is blown away by the spring torrents of love.

Twelfth Night written by William Shakespeare performed by Arkangel Full Cast Production on Cassette (Unabridged)£4.99

The tale of Sebastian and Viola, twins who are separated when they are shipwrecked off the coast of Illyria. Viola assumes another identity in order to take up service as a page boy, while Sebastian is saved by Antonio.

Wartime - Britain 1939-1945 written by Juliet Gardiner performed by Fiona Shaw on CD (Abridged)£29.99

Half the British Army never left Britain during the Second World War and became, with the civilian population, the Home Front. In WARTIME the danger, courage, deprivation, exhaustion, fear, humour and, sometimes, boredom that the population endured for six years is vividly brought to life....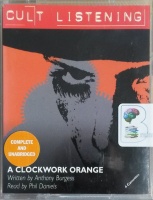 A Clockwork Orange written by Anthony Burgess performed by Phil Daniels on Cassette (Unabridged)£9.99
In this 1962 classic, a novelistic exploration of modern crime and punishment, Alex is the 15-year-old leader of his gang of "droogs" thriving in the ultraviolent future, as prophetically imagined by Burgess. Speaking a bizarre Russian-derived slang, Alex and his friends freely pillage and slash their way across...
---
---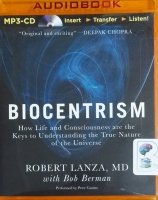 Biocentrism - How Life and Consciousness are the Keys to Understanding the True nature of the Universe written by Robert Lanza MD performed by Peter Ganim on MP3 CD (Unabridged)£19.99
Every now and then, a simple yet radical idea shakes the very foundations of knowledge. The startling discovery that the world was not flat challenged and ultimately changed the way people perceived themselves and their relationships with the world. For most humans of the 15th century, the notion of Earth...
---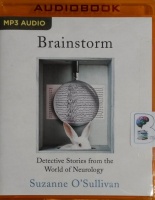 Brainstorm - Detective Stories from the World of Neurology written by Suzanne O'Sullivan performed by Christine Williams on MP3 CD (Unabridged)£19.99
The Brain Always Wins is the practical guide to improving your life through better brain management. It is based on one simple fact: our brain controls and determines everything we do! How we perceive, understand and respond to the world, how we survive, adapt and communicate, how we learn and...
---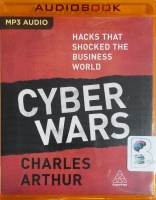 Cyber Wars - Hacks the Shocked the Business World written by Charles Arthur performed by Joe Jameson on MP3 CD (Unabridged)£19.99
Cyber Wars gives you the dramatic inside stories of some of the world's biggest cyber attacks. These are the game-changing hacks that make organisations around the world tremble and leaders stop and consider just how safe they really are. Charles Arthur provides a gripping account of why each hack...
---
---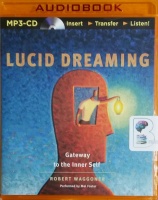 Lucid Dreaming - Gateway to the Inner Self written by Robert Waggoner performed by Mel Foster on MP3 CD (Unabridged)£19.99
Lucid Dreaming: Gateway to the Inner Self is the account of an extraordinarily talented lucid dreamer who goes beyond the boundaries of both psychology and religion. In the process, he stumbles upon the Inner Self. While lucid (consciously aware) in the dream state and able to act and interact with dream...
---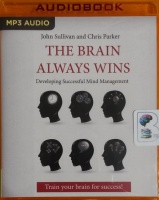 The Brain Always Wins written by John Sullivan and Chris Parker performed by Luke Mullins on MP3 CD (Unabridged)£19.99
The Brain Always Wins is the practical guide to improving your life through better brain management. It is based on one simple fact: our brain controls and determines everything we do! How we perceive, understand and respond to the world, how we survive, adapt and communicate, how we learn...
---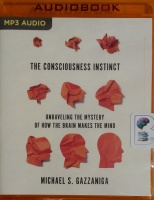 The Consciousness Instinct - Unraveling The Mystery of How The Brain Makes the Mind written by Michael S. Gazzaniga performed by David Colacci on MP3 CD (Unabridged)£19.99
"The father of cognitive neuroscience" illuminates the past, present, and future of the mind-brain problem How do neurons turn into minds? How does physical "stuff" - atoms, molecules, chemicals, and cells - create the vivid and various worlds inside our heads? The problem of consciousness has gnawed...
---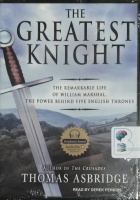 The Greatest Knight written by Thomas Asbridge performed by Derek Perkins on MP3 CD (Unabridged)£29.99
In The Greatest Knight, renowned historian Thomas Asbridge draws upon the thirteenth-century biography and an array of other contemporary evidence to present a compelling account of William Marshal's life and times. Asbridge charts the unparalleled rise to prominence of a man bound to a code of honor...
---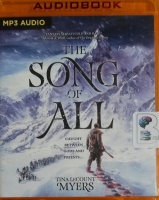 The Song of All written by Tina LeCount Myers performed by Ulf Bjorklund on MP3 CD (Unabridged)£14.99
A former warrior caught between gods and priests must fight for the survival of his family in this dark epic fantasy debut, set in a harsh arctic world inspired by Scandinavian indigenous cultures. On the forbidding fringes of the tundra, where years are marked by seasons of snow, humans war with immortals in...
---
---
X Minus One Vol. 1 - 12 Half Hour Original Radio Broadcasts written by Various Great Sci-Fi Authors performed by Karl Weber, Bob Hastings, Leon Janney and Mandel Kramer on MP3 CD (Unabridged)£24.99
X Minus One, widely regarded as one of the finest science fiction dramas ever produced for radio, was broadcast on NBC from 1955 until 1958. It began as a revival of NBC's Dimension X, which ran for just a year and a half, from 1950 to 1951. Though the first 15 episodes of X Minus One were merely new versions..
---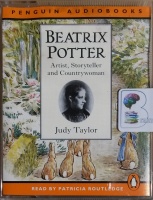 Beatrix Potter - Artist, Storyteller and Countrywoman written by Judy Taylor performed by Patricia Routledge on Cassette (Abridged)£9.99
The audiobook edition of Judy Taylor's classic biography, Beatrix Potter: Artist, Storyteller, and Countrywoman, read by the actress Patricia Routledge. Starting with the publication of The Tale of Peter Rabbit, in 1902, Beatrix Potter went on to become one of the world's most successful children's authors.
---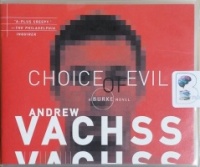 Choice of Evil written by Andrew Vachss performed by Phil Gigante on CD (Unabridged)£19.99
When his girlfriend, Crystal Beth, is gunned down at a gay rights rally in Central Park, Burke, the underground man-for-hire and expert hunter of predators, vows vengeance. But someone beats him to the task: a shadowy killer who calls himself Homo Erectus and who seems determined to wipe gay bashers...
---
---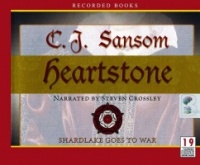 Heartstone written by C.J. Sansom performed by Steven Crossley on CD (Unabridged)£80.00
Shardlake goes to war... Summer, 1545. England is at war. Henry VIII's invasion of France has gone badly wrong, and a massive French fleet is preparing to sail across the Channel . . .Meanwhile, Matthew Shardlake is given an intriguing legal case by an old servant of Queen Catherine Parr. Asked to investigate claims..