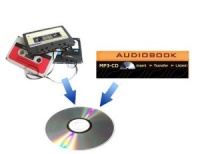 3 Hour Fixed Price Audio Transfer£10.00
This is the fixed price £10 item to be used when ordering conversion of a sub 3 hour Audio Cassette or MP3 CD title.
---
---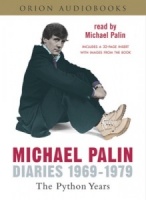 Michael Palin Diaries 1969-1979 - The Python Years written by Michael Palin performed by Michael Palin on CD (Abridged)£3.99 - £4.99
Michael Palin's diaries begin when he was newly married and struggling to make a name for himself in the world of television comedy. But Monty Python was just around the corner . . .
---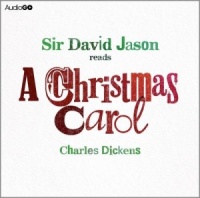 A Christmas Carol written by Charles Dickens performed by David Jason on CD (Abridged)£9.99
Dickens's story of solitary miser Ebenezer Scrooge, who is taught the true meaning of Christmas by the three ghosts of Christmas past, present and future, has been adapted into countless film and stage versions and is today the most famous and loved of all Christmas tales.
---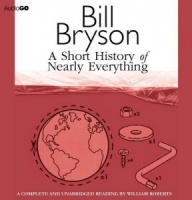 A Short History of Nearly Everything written by Bill Bryson performed by William Roberts on CD (Unabridged)£24.99 - £29.99
In A Short History of Nearly Everything, beloved author Bill Bryson confronts his greatest challenge yet: to understand—and, if possible, answer—the oldest, biggest questions we have posed about the universe and ourselves.
---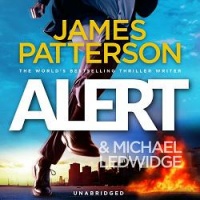 Alert written by James Patterson and Michael Ledwidge performed by Danny Mastrogiorgio and Henry Leyva on CD (Unabridged)£6.99
Every New Yorker's worst nightmare is about to become a reality. New York has seen more than its fair share of horrific attacks, but the city is about to be shaken in a way it never has before. After two devastating catastrophes in quick succession, everyone is on edge.
---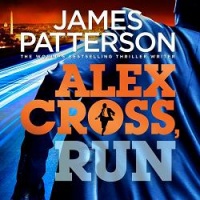 Alex Cross, Run written by James Patterson performed by Michael Boatman on CD (Abridged)£4.99
Detective Alex Cross arrests renowned plastic surgeon Elijah Creem for sleeping with teenage girls. Now, his life ruined, Creem is out of jail, and he's made sure that no one will recognize him - by giving himself a new face. A young woman is found hanging from a sixth-floor window, and Alex is called to the scene.
---
---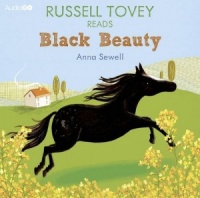 Black Beauty written by Anna Sewell performed by Russell Tovey on CD (Abridged)£5.99
Russell Tovey reads the story of the handsome and spirited horse, Black Beauty."'I hope you will grow up gentle and good, and never learn bad ways; do your work with a good will, lift your feet up well when you trot, and never bite or kick..."
---
---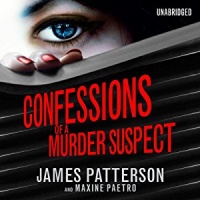 Confessions of a Murder Suspect written by James Patterson and Maxine Paetro performed by Emma Galvin on CD (Unabridged)£11.99
On the night Malcolm and Maud Angel are murdered, their daughter Tandy knows just three things: 1) She was one of the last people to see her parents alive. 2) The suspect list only includes Tandy and her three siblings. 3) She can't trust anyone--maybe not even herself.
---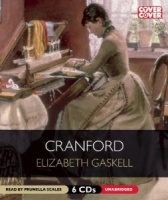 Cranford written by Elizabeth Gaskell performed by Prunella Scales on CD (Unabridged)£19.99
"I'll not listen to reason," she said, now in full possession of her voice, which had been rather choked with sobbing. "Reason always means what someone else has got to say."'
---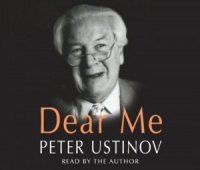 Dear Me written by Peter Ustinov performed by Peter Ustinov on CD (Abridged)£4.99 - £9.99
Sir Peter Ustinov's beautifully crafted autobiography is told with exquisite wit and insight. From his birth in April 1921, it spans his extraordinary career as actor, playwright, film star and director, confirming his early belief that he is 'irrevocably betrothed to laughter'.
---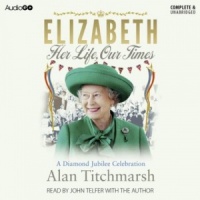 Elizabeth - Her Life, Our Times written by Alan Titchmarsh performed by Alan Titchmarsh and John Telfer on CD (Unabridged)£7.99 - £14.99
On 2 June 1953, 27-year-old Princess Elizabeth of York was crowned Queen, the eyes of the world upon her as she dedicated herself to her country.
---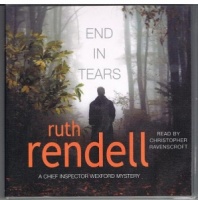 End in Tears written by Ruth Rendell performed by Christopher Ravenscroft on CD (Abridged)£5.99
A lump of concrete dropped deliberately from a little stone bridge kills the wrong person. The young woman in the car behind is spared. But only for a while...
---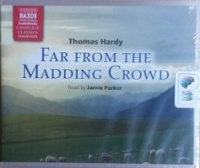 Far From The Madding Crowd written by Thomas Hardy performed by Jamie Parker on CD (Unabridged)£39.99
In a remote corner of early Victorian England, where traditional practices remain untouched by time, Bathsheba Everdene stands out as a beacon of female independence and self-reliance. However, when confronted with three suitors, among them the dashing Captain Troy...
---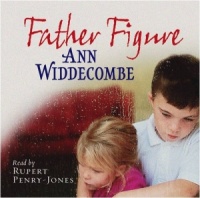 Father Figure written by Ann Widdecombe performed by Rupert Penry-Jones on CD (Abridged)£4.99
Jason Kirk is a 32-year-old teacher who believes he is happily married until he returns home one day to find that his wife has left him, taking their two young children with her.
Suddenly Jason finds the role of father denied to him as he is separated from his children and reduced to the role of visitor.
New In March 2018 Part 5
(in alphabetical order)
A Breach of Promise written by Anne Perry performed by Simon Jones on Cassette (Abridged)£14.99

When Anne Perry sets her magic pen to paper, Victorian England awakens from her long sleep to vibrant, teeming life. Firelight flickers in luxurious withdrawing rooms. Ambitious ladies gossip and scheme. Horse-drawn carriages clatter over cobblestones while cries of flower sellers ....

A Presumption of Death written by Jill Paton Walsh and Dorothy L Sayers performed by Edward Petherbridge on Cassette (Unabridged)£29.99 - £39.99

The story opens in 1940. Harriet Vane - now Lady Peter Wimsey - has taken her children to safety in the country. But the war has followed them: glamorous RAF pilots and even more glamorous land-girls scandalise the villagers; the blackout makes the night-time lanes as sinister as the back alleys of London.

Ade written by Rebecca Walker performed by Janina Edwards on MP3 CD (Unabridged)£19.99

In this stunning debut novella, Rebecca Walker turns her attention to the power of love and the limitations of the human heart. When Farida, a sophisticated college student, falls in love with Ade, a young Swahili man living on an idyllic island off the coast of Kenya....

Ages of Man written by William Shakespeare performed by John Gielgud on Cassette (Abridged)£19.99

Here are some of Shakespeare's finest speeches performed by one of the greatest Shakespearean actors of this century. It ranges from the youth of Jaques' introduction to life, 'All the world's a stage!' in "As You Like It" to the aged Prospero's goodbye to Ariel and Shakespeare's own farewell to his muse..

Aristotle written by Hugh Griffith performed by Hugh Ross and Roy McMillan on CD (Abridged)£11.99

Aristotle was the third key figure among the philosophers of Ancient Greece following Socrates and Plato. Here, extensive sections of the main works for which he is still respected are given following introductions setting the scene.

Barnaby Rudge written by Charles Dickens performed by Sean Barrett on CD (Unabridged)£59.99

Dickens' first historical novel is set in 1780s England at the time of the Gordon Riots. In a case of mistaken identification, Barnaby Rudge, a pale half-wit with long red hair who dresses all in green and carries a large raven on his back, is arrested as the leader of a mob of anti-Catholic rioters.

Bomber written by Len Deighton performed by BBC Full Cast Dramatisation, Tom Baker, Frank Windsor and Samuel West on Cassette (Abridged)£7.99 - £9.99

A Genius Performance by Samuel West!

A reissue of the acclaimed BBC Radio 4 dramatization of Len Deighton's story, recounting the horror unleashed by RAF bombers on a town in Germany in the summer of 1943. This edition is part of the BBC's range of modern classics.

Brave New World written by Aldous Huxley performed by Michael York on CD (Unabridged)£29.99

When Lenina and Bernard visit a savage reservation, we experience how Utopia can destroy humanity. On the 75th anniversary of its publication, this outstanding work of literature is more crucial and relevant today than ever before. Cloning, feel-good drugs, anti-aging programs...

Dry Bones that Dream written by Peter Robinson performed by Neil Pearson on CD (Abridged)£14.99

It was 2.47 a.m. when Chief Inspector Alan Banks arrived at the barn and saw the body of Keith Rothwell for the first time. Only hours earlier two masked men had walked the mild-mannered accountant out of his farmhouse and clinically blasted him with a shotgun.

Hannibal Rising written by Thomas Harris performed by Thomas Harris on CD (Unabridged)£8.99

Hannibal Lecter emerges from the nightmare of the Eastern Front, a boy in the snow, mute, with a chain around his neck. He seems utterly alone, but he has brought his demons with him.

How to Communicate Effectively - Audio Training Programme written by Bert Decker performed by Kogan Page Team on Cassette (Abridged)£9.99

The skills presented in this cassette relate to spoken communication and the visible means of conveying a message: posture, appearance and gesture. Exercises are provided to help the reader improve nine relevant basic behavioral skills: eye communication, posture and movement, gestures ...

Quest for the Lost World written by Brian Blessed performed by Brian Blessed on Cassette (Abridged)£14.99 - £19.99

This book is about fulfilling a childhood dream. A Dream of reaching and exploring the plateau of Mount Roraima - the fabled 'lost world' in South America. A brilliant listen!

selected shorts - Are We There Yet? written by Selected Shorts (ed.) performed by Keith Szarabajka, Mia Dillon, Sonia Manzano and James Naughton on CD (Unabridged)£19.99

Recorded live at Peter Norton Symphony Space in New York City and at venues across the United States, these audio anthologies feature short stories from the Selected Shorts program that airs nationwide. More than 300,000 listeners tune in to this offering weekly to hear spellbinding tales read ....

Seriously....I'm Kidding written by Ellen Degeneres performed by Ellen Degeneres on CD (Unabridged)£19.99

"I've experienced a whole lot the last few years, and I have a lot to share. So I hope that you'll take a moment to sit back, relax, and enjoy the words I've put together for you in this book. I think you'll find I've left no stone unturned, no door unopened, no window unbroken, no rug unvacuumed,

Strong Poison written by Dorothy L. Sayers performed by Michael Cochrane on Cassette (Abridged)£9.99

Harriet Vane is awaiting a second trial for the murder of Philip Boyes, the man she once loved. Despite Harriet's admission that she had bought arsenic, later shown to be the cause of Philip's death, the first jury could not agree on her guilt. Lord Peter Wimsey has fallen in love with the prisoner ...

The Canterbury Tales written by Geoffrey Chaucer performed by Bill Willis, Ric Jerrom, Mark Meadows and Cameron Stewart on CD (Unabridged)£29.99 - £39.99

During his life, Geoffrey Chaucer (born c.1340) was courtier, diplomat, revenue collector, administrator, negotiator, overseer of building projects, landowner and knight of the shire. He was servant, retainer, husband, friend and father, but is now mainly known as a ....

The Classic Collection written by Michael Morpurgo performed by Michael Morpurgo, Jenny Agutter, Emilia Fox and Ian McKellen on CD (Unabridged)£7.99

Three unforgettable novels have been turned into fantastic audiobooks written by the award-winning former Children's Laureate, Michael Morpurgo. Actors reading include Sir Ian MacKellen, Emilia Fox, Jenny Agutter, Tim Pigott-Smith and the author himself.

The Complete Sherlock Holmes written by Arthur Conan Doyle performed by Simon Vance on MP3 CD (Unabridged)£26.99

Winner of the 2014 Audie Award for Classics Sir Arthur Conan Doyle's Sherlock Holmes tales are rightly ranked among the seminal works of mystery and detective fiction. Included in this collection are all four full-length Holmes novels and more than forty short masterpiece.

The Daughter of Time written by Josephine Tey performed by Derek Jacobi on Cassette (Unabridged)£29.99 - £34.99

Josephine Tey's classic novel about Richard III, the hunchback king, whose skeleton was discovered in a council carpark, and who was buried in March 2015 in state in Leicester Cathedral. The Daughter of Time investigates his role in the death of his nephews, the princes in the Tower, and his own death at the Battle of Bosworth.

The Household Spirit written by Tod Wodicka performed by Robert Fass on CD (Unabridged)£29.99

There's something wrong next door. At least, that's what neighbors Howie Jeffries and Emily Phane both think. Since his daughter and wife moved out, Howie has been alone, an accidental recluse content with his fishing and his dreams of someday sailing away from himself on a boat.

The Last Summer written by Judith Kinghorn performed by Jane Wymark on CD (Unabridged)£19.99

1914, a long hot summer. THE LAST SUMMER is a sweepingly epic and gloriously intimate commercial debut - a beautiful and haunting story of lost innocence and a powerful, enduring love. Clarissa is almost seventeen when the spell of her childhood is broken.

The Leaving of Liverpool written by Maureen Lee performed by Jacqueline King on CD (Abridged)£4.99

It is a cold February night in 1925 when two teenage sisters - Mollie and Annemarie - escape from their home in a tiny Irish village. Their beloved mother has died and the girls have suffered shocking abuse at the hands of their father.

The Looking Glass War written by John le Carre performed by BBC Full Cast Dramatisation and Simon Russell Beale on CD (Abridged)£4.99 - £9.99

When word reaches The Department - an ailing section of British military intelligence - that Soviet missiles are being installed close to the West German border, it seems the perfect opportunity to show Control and Smiley, their rivals over at the Circus, that The Department still has value.

The Novice - Volume 2 written by Trudi Canavan performed by Samantha Bond on CD (Abridged)£4.99 - £6.99

Sonea knows the other novices in the Magicians' Guild all come from powerful families, but she also knows she can turn to Rothen and Dannyl for help when she needs it.

The Romanovs - The Final Chapter written by Robert K. Massie performed by Robert O'Keefe on Cassette (Abridged)£14.99

The compelling quest to solve a great mystery of the twentieth century: the ultimate fate of Russia's last tsar and his family. In July 1991, nine skeletons were exhumed from a shallow grave near Ekaterinburg, Siberia, a few miles from the infamous cellar where the last tsar and his family ....

Torrents of Spring written by Ivan Turgenev performed by Neville Jason on CD (Unabridged)£14.99

When young Russian aristocrat Dimitri Sanin, on his way home from Italy, enters a patisserie in Frankfurt, he little dreams it will alter the course of his entire life. Faced with Gemma, the most beautiful girl he has ever seen, he is blown away by the spring torrents of love.

Twelfth Night written by William Shakespeare performed by Arkangel Full Cast Production on Cassette (Unabridged)£4.99

The tale of Sebastian and Viola, twins who are separated when they are shipwrecked off the coast of Illyria. Viola assumes another identity in order to take up service as a page boy, while Sebastian is saved by Antonio.

Wartime - Britain 1939-1945 written by Juliet Gardiner performed by Fiona Shaw on CD (Abridged)£14.99

Half the British Army never left Britain during the Second World War and became, with the civilian population, the Home Front. In WARTIME the danger, courage, deprivation, exhaustion, fear, humour and, sometimes, boredom that the population endured for six years is vividly brought to life....

Why Men Lie and Women Cry written by Allan Pease and Barbara Pease performed by Allan Pease and Barbara Pease on CD (Abridged)£14.99

Allan and Barbara Pease are the world's foremost experts in personal relationships. Their books, seminars and TV programmes have made them household names from Australia to the UK and from the USA to Japan. In this, their first new book since the multi-million selling Why Men Don't Listen...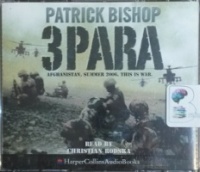 3 Para - Afghanistan, Summer 2006. This is War. written by Patrick Bishop performed by Christian Rodska on CD (Abridged)£9.99
Afghanistan, Summer 2006. This is war. Afghanistan in the summer of 2006. In blazing heat in remote outposts the 3 Para battlegroup is pitted against a stubborn enemy who keep on coming. Until now, the full story of what happened there has not been told. This is it.
---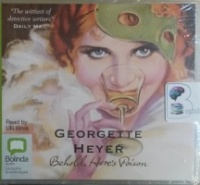 Behold, Here's Poison written by Georgette Heyer performed by Ulli Birve on CD (Unabridged)£39.99
It's no ordinary morning at the Poplars – the master is found dead in his bed, and it seems his high blood pressure was not the cause. When an autopsy reveals a sinister poison, it's up to the quietly resourceful Inspector Hannasyde to catch the murderer in time to spare the next victim.
---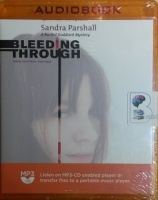 Bleeding Through - A Rachel Goddard Mystery written by Sandra Parshall performed by Tavia Gilbert on MP3 CD (Unabridged)£24.99
When veterinarian Rachel Goddard and Deputy Sheriff Tom Bridger take teenagers on an outing to clean up roadside trash in rural Mason County, Virginia, they make a grisly discovery: the plastic-wrapped body of a young woman. One teen peers at the face through the plastic and screams.
---
---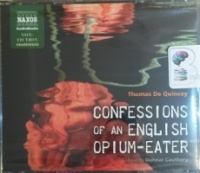 Confessions of an English Opium-Eater written by Thomas De Quincey performed by Gunnar Cauthery on CD (Unabridged)£19.99
Confessions of an English Opium-Eater, Thomas De Quincey's best-known work, is an account of his early life and opium addiction, in prose that is by turns witty, conversational, and nightmarish. The Confessions involve the listener in De Quincey's childhood and schooling, describing in detail his...
---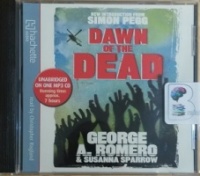 Dawn of the Dead written by George A. Romero and Susanna Sparrow performed by Christopher Ragland on MP3 CD (Unabridged)£4.99
When there is no more room in hell, the dead will walk the Earth. George A. Romero's iconic film and novel terrified generations. Now Dawn of the Dead is back to terrify once more. The world is being devastated by zombies. No one knows how far they have spread, or how to stop them.
---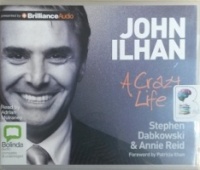 John Ilhan - A Crazy Life written by Stephen Dabkowski and Annie Reid performed by Adrian Mulraney on CD (Unabridged)£9.99
John Ilhan: A Crazy Life tells the fascinating story of John Ilhan - a working-class immigrant who overcame incredible odds to become one of the richest men in Australia. Founder of the phenomenally successful mobile telephone company Crazy John's, Ilhan tragically passed away in 2007 at the age of 42.
---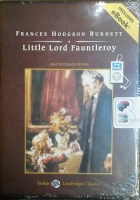 Little Lord Fauntleroy written by Frances Hodgson Burnett performed by Donada Peters on MP3 CD (Unabridged)£29.99
Young Cedric Errol lives in poverty in New York with his mother. When his father, who was disinherited for marrying an American, dies, Cedric is summoned to his grandfather's English estate. Although the old Earl has planned to transform the boy into a docile, traditional lord, it is Little Lord Fauntleroy...
---
---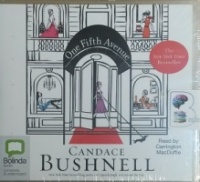 One Fifth Avenue written by Candace Bushnell performed by Carrington MacDuffie on CD (Unabridged)£24.99
One Fifth Avenue is THE building - the choicest, the hottest, with all the best people. Within its luxuriously thick walls the lives of New York City's elite play out. There is Schiffer Diamond, an over-forty actress who had given up making movies and moved to Europe, until the call to come home...
---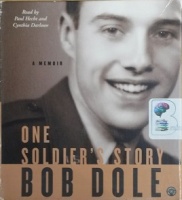 One Soldier's Story - A Memoir written by Bob Dole performed by Paul Hecht and Cynthia Darlowe on CD (Abridged)£4.99
Before he became one of America's most respected statesmen, Bob Dole was an average citizen serving heroically for his country. The bravery he showed after suffering near-fatal injuries in the final days of World War II is the stuff of legend. Now, for the first time in his own words, Dole tells the moving...
---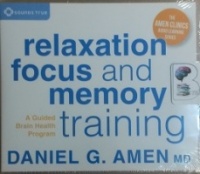 Relaxation Focus and Memory Training written by Daniel G. Amen MD performed by Daniel G. Amen MD on CD (Unabridged)£9.99
Research at the Amen Clinics verifies that the brain can heal itself at any stage of life - and that we can amplify the process through simple measures. With Relaxation, Focus, and Memory Training, Daniel Amen, MD, provides us with one of the most effective tools he uses with his own patients: a visualization..
---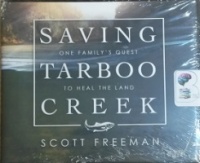 Saving Tarboo Creek - One Family's Quest to Heal the Land written by Scott Freeman performed by Mike Chamberlain on CD (Unabridged)£19.99
When the Freeman family decided to restore a damaged creek in Washington's Olympic Peninsula-to transform it from a drainage ditch into a stream that could again nurture salmon-they knew the task would be formidable and the rewards plentiful. In Saving Tarboo Creek, Scott Freeman artfully blends...
---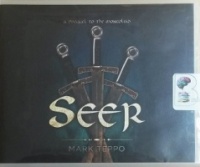 Seer - A Prequel to the Mongoliad written by Mark Teppo performed by Luke Daniels on CD (Unabridged)£9.99
When a merchant appears at the Catalonian chapter house of the Shield-Brethren, seeking to hire guards for his caravan, young Andreas is suspicious. Knights with his martial prowess are above protecting mere cargo wagons. Yet Andreas's wanderlust outweighs his concern, and soon the group...
---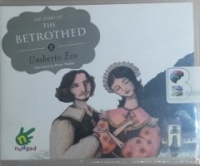 The Betrothed written by Umberto Eco performed by Peter Noble on CD (Unabridged)£9.99
Lorenzo and Lucia, both from peasant families, are planning their wedding. However, after meeting the villainous Don Rodrigo, the couple are forced to flee their village. Their dangerous journey in exile takes them through one of the most dramatic eras in Italian history, filled with war, famine, and plague.
---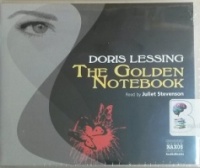 The Golden Notebook written by Doris Lessing performed by Juliet Stevenson on CD (Unabridged)£49.99
One of the most important books of the growing feminist movement of the 1950s, it was brought to a wider public by the Nobel Prize award to Doris Lessing in 2007. Authoress Anna Wulf attempts to overcome writers block by writing a comprehensive golden notebook which draws together...
---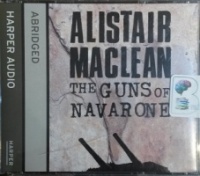 The Guns of Navarone written by Alistair MacLean performed by Bob Peck on CD (Abridged)£9.99
The Guns of Navarone and its three sequels, in which the same characters are sent on other wartime missions, together in one volume for the first time to mark the 50th anniversary of the original book . THE GUNS OF NAVARONE Mallory, Miller and Andrea are united into a lethally effective team.