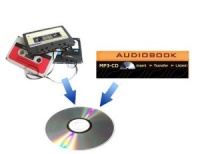 Large Fixed Price Audio Transfer Service£30.00
This is the fixed price £30.00 item to be used when ordering conversion of a 6-9 hour Audio Cassette or MP3 CD title.
---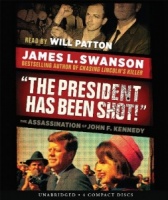 "The President Has Been Shot!" - The Assassination of JFK written by James L. Swanson performed by Will Patton on CD (Unabridged)£9.99
A very good overview of the information currently available on this tragic death.
Read by Will Paton.
---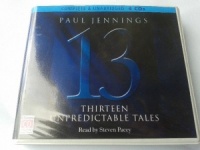 13 Unpredictable Tales written by Paul Jennings performed by Steven Pacey on CD (Unabridged)£29.99
A selection of the best short stories from Paul Jennings' earlier Puffin titles. Everyone is entirely different but all are wacky and extraordinary. Subjects range from the longest kiss ever, to a boy who becomes transparent - and the stories are all unpredictable!
---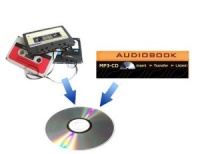 3 Hour Fixed Price Audio Transfer£10.00
This is the fixed price £10 item to be used when ordering conversion of a sub 3 hour Audio Cassette or MP3 CD title.
---
---
---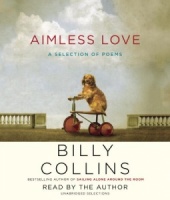 Aimless Love written by Billy Collins performed by Billy Collins on CD (Unabridged)£12.99
From the two-term Poet Laureate of the United States Billy Collins comes his first compilation of new and selected poems in twelve years. Aimless Love combines new poems with selections from four previous books—Nine Horses, The Trouble with Poetry, Ballistics, and Horoscopes for the Dead.
---
---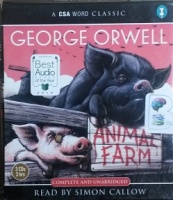 Animal Farm written by George Orwell performed by Simon Callow on CD (Unabridged)£19.99
George Orwell's 1945 satire on the perils of Stalinism has proved magnificently long-lived as a parable about totalitarianism anywhere and has given the world at least one immortal phrase: "Everyone is equal, but some are more equal than others."
---
---
---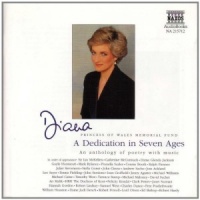 Diana - A Dedication in Seven Ages written by Various Famous Poets performed by Various Famous Actors on CD (Abridged)£5.99
An anthology of poetry accompanied by classical music, based on Lord Owen's "Seven Ages: Poetry for a Lifetime".
The CDs feature over 100 poems read by 40 actors.
They include: Michael Caine reading Rudyard Kipling's "If"; Ralph Fiennes reading Thomas Hood's "I Remember, I Remember"; John Cleese reading "The Owl and the Pussycat"; and Pete Postlethwaite reading "Kubla Khan".
---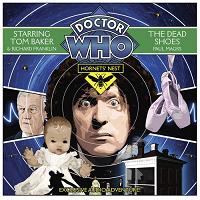 Dr Who - Hornet's Nest - The Dead Shoes written by Paul Magrs performed by Tom Baker, Richard Franklin, Susan Jameson and Clare Corbett on CD (Abridged)£4.99
Visiting the English seaside town of Cromer in the summer of 1932, the Doctor happens upon the strange world of the Cromer Palace of Curios. The young Ernestina Scott is unusually beguiled by one of the museum's exhibits, and when the Doctor befriends her, they unwittingly embark upon a terrifying escapade.
---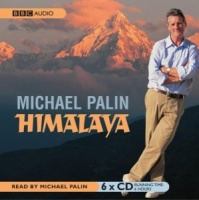 Himalaya written by Michael Palin performed by Michael Palin on CD (Abridged)£4.99
Michael Palin reads his own entertainingly written account of his journey accross the countries of the Himalayas, accompanying a major BBC TV series in 2004.
---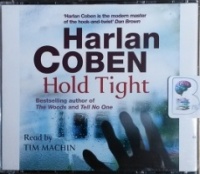 Hold Tight written by Harlan Coben performed by Tim Machin on CD (Abridged)£3.99 - £4.99
Tia and Mike Baye never imagined they'd become the type of overprotective parents who spy on their kids. But their 16-year-old son Adam has been unusually distant lately, and after the suicide of his classmate Spencer, they can't help but worry.
---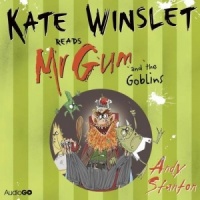 Kate Winslet reads Mr Gum and the Goblins written by Andy Stanton performed by Kate Winslet on CD (Unabridged)£4.99 - £6.99
Shabba me whiskers! It's one of those Mr Gum books by Andy Stanton. They're only the craziest, funnest most amazing books for children in the world.
---
New In March 2018 Part 4
(in alphabetical order)
A Dark Devotion written by Clare Francis performed by Lindsay Duncan on CD (Abridged)£4.99

The Norfolk marshes. A winter storm. A woman is missing, a beautiful and virtuous woman with no enemies.

A Simple Life written by Rosie Thomas performed by Jenny Agutter on Cassette (Abridged)£4.99

A new saga from the author of OTHER PEOPLE'S MARRIAGES, about a woman living in America, who has a happy, normal family life, but who also has a secret connected with England which could tear her marriage apart.

An Evening with Ranulph Fiennes written by Ranulph Fiennes performed by Ranulph Fiennes on CD (Abridged)£4.99

Sir Ranulph Fiennes has been described by The Guinness Book of Records as 'the world's greatest living explorer'.

Don Quixote written by Miguel de Cervantes performed by George Guidall on MP3 CD (Unabridged)£19.99

Don Quixote is the classic story. Called the first modern novel, this marvelous book has stood the test of time to become irrevocably intertwined with the fabric of society. Sixteenth-century Spanish gentleman Don Quixote, fed by his own delusional fantasies, takes to the road in search...

Fried Green Tomatoes at the Whistle Stop Cafe written by Fannie Flagg performed by Fannie Flagg on CD (Abridged)£4.99

Fried Green Tomatoes at the Whistle Stop Cafe is the story of two women in the 1980s, of gray-headed Mrs. Threadgoode telling her life story to Evelyn, who is in the sad slump of middle age. The tale she tells is also of two women-of the irrepressibly daredevilish tom boy Idgie and her friend Ruth,

Gardener's Question Time - The Four Seasons written by BBC Radio Collection performed by The Gardener's Question time Team on CD (Abridged)£4.99

Gardeners' Question Time is the perenially popular Radio 4 programme, broadcast on Sunday afternoons, in which a regular panel of gardening experts visit a different town each week and answer the local gardening enthusiasts' questions. On this specially recorded release...

J written by Howard Jacobson performed by Colin Mace and Adjoa Andoh on CD (Unabridged)£6.99

Two people fall in love. Kevern doesn't know why his father always drew two fingers across his lips when he said a world starting with a J. Ailinn too has grown up in the dark about where she came from. On their first date Kevern kisses the bruises under her eyes. He doesn't ask who hurt her.

Last Letters Home written by Tamsin Day-Lewis performed by Tamasin Day-Lewis on CD (Abridged)£4.99

For many of those who lived through it, the Second World War was the most exciting, dynamic and frightening time of their lives. This wonderful collection of contemporary letters tells their stories – from the battlefields of Europe to the bombed out back streets of London, from the conflict in....

Lost and Found - My Story written by Lynda Bellingham performed by Lynda Bellingham on CD (Unabridged)£14.99

Lynda Bellingham is much-loved as the warm and quick-witted panellist on Loose Women. In Lost and Found, Lynda tells the story of how she recovered from two destructive marriages, and many other challenging experiences. Yet her sense of humour has never left her and along...

Moab is my Washpot written by Stephen Fry performed by Stephen Fry on Cassette (Unabridged)£6.99 - £14.99

**** This item's insert has been damaged and, subsequently, removed. This is therefore a set of the four original tapes in new boxes and has been graded as Acceptable **** Stephen Fry was born in 1957, and after a year or so of comparative silence, began to talk coherently in 1960.

Nineteen Eighty-Four written by George Orwell performed by Timothy West on Cassette (Unabridged)£29.99 - £39.99

Big Brother is watching you...1984 is the year in which it happens.The world is divided into three great powers: Oceania, Eurasia, and Eastasia, each perpetually at war with the other. Throughout Oceania 'The Party' rules by the agency of four ministries whose power is absolute and where every action, word, gesture and thought is monitored. In The Ministry of Truth, which deals in propaganda, Winston Smith's job is to edit the past.

Running Wild written by Michael Morpurgo performed by Michael Morpurgo on CD (Unabridged)£5.99

For Will and his mother, going to Indonesia isn't just a holiday. It's an escape, a new start, a chance to put things behind them - things like the death of Will's father. And to begin with, it seems to be just what they both needed. But then Oona, the elephant Will is riding on the beach, begins acting...

Samuel Pepys - The Unequalled Self written by Claire Tomalin performed by Jill Balcon on CD (Abridged)£14.99

Samuel Pepys kept a diary in which he wrote with astonishing candour about the life he saw around him in London in the 1660s, and about his private desires and ambitions. The diary was kept for fewer than 10 years of his long life: Claire Tomalin tells the whole story of the Fleet Street tailor's....

Shakespeare Without the Boring Bits written by Humphrey Carpenter performed by Carole Boyd on CD (Unabridged)£9.99

These modern re-tellings pick out the very best of Shakespeare. This is a very different look at some of the Bard's stories, each told from a minor character's point of view. Here's a humorous look at Romeo and Juliet, A Midsummer's Night Dream, Julius Caesar, Macbeth, Henry V and others.

Sparkling Cyanide - BBC Dramatisation written by Agatha Christie performed by BBC Full Cast Dramatisation on CD (Abridged)£4.99

'There's Rosemary, that's for remembrance.' Published in 1945, Sparkling Cyanide is all about remembrance. It begins with six characters recalling the horrific death of Rosemary Barton, a beautiful but shallow young heiress poisoned by a cyanide-spiked glass of champagne whilst celebrating...

Stiff Upper Lip, Jeeves written by P.G. Wodehouse performed by Jonathan Cecil on Cassette (Unabridged)£19.99 - £39.99

Gussie Fink-Nottle simply must marry Madeline Bassett or Bertrand Wooster will be obliged to proffer the ring in his stead. In a daring attempt at securing the engagement, Jeeves and Bertie visit a rural leper colony.

Teach Yourself - Singing written by Rick Guard performed by Rick Guard on CD (Abridged)£6.99

Whether you are an absolute beginner, a pop wannabe, a karaoke crooner, or want to add singing to your repertoire, SINGING is for you. Friendly advice from your very own instructor will help you develop your voice and enable your talent to flourish. First learn the theory and technique on CD1...

The Fire Eaters written by David Almond performed by David Almond on CD (Unabridged)£6.99

There he was, below the bridge, half-naked, eyes blazing. He had a pair of burning torches. He ran them back and forth across his skin. He sipped from a bottle, breathed across a torch, and fire and fumes leapt from his lips. The air was filled with the scent of paraffin.

The Great Gatsby written by F. Scott Fitzgerald performed by William Hope on CD (Abridged)£3.99 - £4.99

Gatsby, famous for his prodigious wealth, glittering parties and murky background, harbors a poignant dream. As his dream is realized, the sordid underbelly of a society devoid of morality is realized as well.

The Hippopotamus written by Stephen Fry performed by Stephen Fry on Cassette (Unabridged)£9.99

You can't expect an arse like me to tell a story competently. It's all I can bloody do to work this foul machine. I've counted up the words processed, a thing I do every hour and, if technology can be trusted, it looks as if you're in for 93, 682 of them. Good luck to you.

The History of English Literature written by Perry Keenlyside performed by Derek Jacobi on CD (Abridged)£9.99

The remarkable story of the world's richest literary resource, the story telling, poetry, the growth of the novel and the greatest histories and essays, which have informed the language and the imagination wherever English is spoken.

The Looking Glass War written by John le Carre performed by BBC Full Cast Dramatisation and Simon Russell Beale on CD (Abridged)£4.99 - £9.99

When word reaches The Department - an ailing section of British military intelligence - that Soviet missiles are being installed close to the West German border, it seems the perfect opportunity to show Control and Smiley, their rivals over at the Circus, that The Department still has value.

The Man Who Mistook His Wife for a Hat and Other Clinical Tales written by Oliver Sacks performed by Jonathan Davies on MP3 CD (Unabridged)£14.99

In this extraordinary book, Dr. Oliver Sacks recounts the stories of patients struggling to adapt to often bizarre worlds of neurological disorder. Here are people who can no longer recognize everyday objects or those they love; who are stricken with violent tics or shout involuntary obscenities...

The Road to Wigan Pier written by George Orwell performed by Alex Jennings on Cassette (Abridged)£24.99

A graphic and biting polemic that still holds a fierce political relevance and impact despite being written over half a century ago. First published in 1937 it charts George Orwell's observations of working-class life during the 1930s in the industrial heartlands of Yorkshire and Lancashire. His depictions of social injustice and rising unemployment, the dangerous working conditions in the mines amid general squalor and hunger also bring together many of the ideas explored in his later works

The Silver Donkey written by Sonya Hartnett performed by Richard Aspel on CD (Unabridged)£14.99

One bright spring morning in the woods of France, a soldier, blinded by the war, is found by a little girl named Coco, and her older sister Marcelle. In return for their kindness, the soldier tells the sisters marvellous tales, each story connected to the keepsake he carries in his pocket: a perfect, tiny silver donkey.

The Tiger's Prey written by Wilbur Smith performed by Mike Grady on CD (Unabridged)£19.99

The Malabar coast is full of dangers: greedy tradesmen, fearless pirates, and men full of vengeance. But for a Courtney, the greatest danger might just be his own family.... Francis Courtney flees the comfort of his Devonshire estate when his stepfather's gambling debts leave him penniless and at risk.

The White Tiger written by Aravind Adiga performed by Kerry Shale on CD (Abridged)£4.99

Meet Balram Halwal, the 'White Tiger': servant, philosopher, entrepreneur, murderer. Over the course of seven nights, by the scattered light of a preposterous chandelier, Balram tells his story... Born in a village in the dark heart of India, the son of a rickshaw puller, Balram is taken out....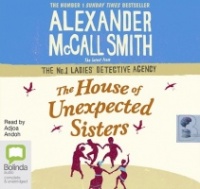 The House of Unexpected Sisters written by Alexander McCall Smith performed by Adjoa Andoh on CD (Unabridged)£39.99
Precious Ramotswe has always idolised her father, the late Obed Ramotswe. She feels that she knows all about his life – but does she? Sometimes our parents surprise us, and we discover that things were not quite what we thought them to be.
---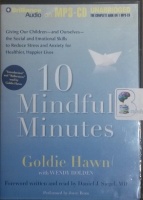 10 Mindful Minutes written by Goldie Hawn with Wendy Holden performed by Goldie Hawn, Daniel J. Siegel and Joyce Bean on MP3 CD (Unabridged)£14.99
Across the country, the revolutionary MindUP program, which was developed under the auspices of the Hawn Foundation, established by Goldie Hawn, is teaching children vital social and emotional skills. By understanding how their brains work, children discover where their emotions come from....
---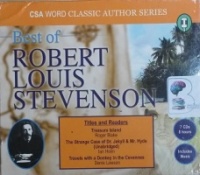 Best of Robert Louis Stevenson written by Robert Louis Stevenson performed by Roger Blake, Ian Holm and Denis Lawson on CD (Abridged)£14.99
This brilliant collection of the best of Robert Louis Stevenson includes Treasure Island, The Strange Case of Dr Jekyll and Mr Hyde and Travels with a Donkey in the Cevennes.
---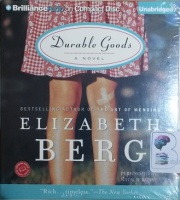 Durable Goods written by Elizabeth Berg performed by Natalie Ross on CD (Unabridged)£9.99
On the hot Texas army base she calls home, Katie spends the lazy days of her summer waiting: waiting to grow up; waiting for Dickie Mack to fall in love with her; waiting for her breasts to blossom; waiting for the beatings to stop. Since their mother died, Katie and her older sister, Diane....
---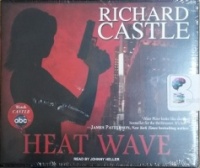 Heat Wave written by Richard Castle performed by Johnny Heller on CD (Unabridged)£19.99
A New York real estate tycoon plunges to his death on a Manhattan sidewalk. A trophy wife with a past survives a narrow escape from a brazen attack. Mobsters and moguls with no shortage of reasons to kill trot out their alibis. And then, in the suffocating grip of a record heat wave...
---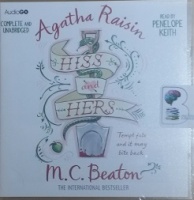 Hiss and Hers written by M.C. Beaton performed by Penelope Keith on CD (Unabridged)£19.99
Agatha has fallen in love - again. This time it's the local gardener, George Marston, she has her eye on. But competition for his attention abounds. With her shameless determination Agatha will do anything to get her man - including footing the bill for a charity ball in town just for the chance to dance with him.
---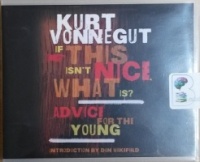 If This isn't Nice, What is? Advice for the Young written by Kurt Vonnegut performed by Dan Wakefield, Scott Brick and Kevin T. Collins on CD (Unabridged)£14.99
Master storyteller and satirist Kurt Vonnegut was one of the most in-demand commencement speakers of his time. For each occasion, Vonnegut's words were unfailingly unique, insightful, and witty, and they stayed with audience members long after graduation.
---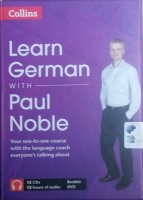 Learn German with Paul Noble written by Paul Noble performed by Paul Noble on CD (Unabridged)£29.99
An exciting approach to learning German with the easy, relaxed appeal of an audio-only product. Over 12 hours of easy-listening. No books. No rote memorisation. No chance of failure. For all those who have struggled to learn German in the past. For all those who think they're just not a linguist.
---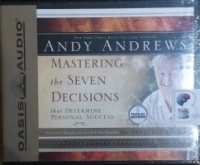 Mastering the Seven Decisions that Determine Personal Success written by Andy Andrews performed by Andy Andrews on CD (Unabridged)£14.99
The Responsible Decision: The buck stops here. I accept responsibility for my past. I am responsible for my success. I will not let my history control my destiny. The Guided Decision: I will seek wisdom. The Active Decision: I am a person of action. The Certain Decision: I have a decided heart.
---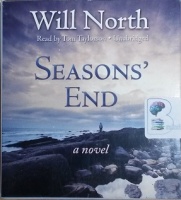 Seasons' End written by Will North performed by Tom Taylorson on CD (Unabridged)£14.99
Every summer for generations, three families intertwined by history, marriage, and career have spent "the season" at their beach cottage compounds on an island in Puget Sound. Today, Martha "Pete" Petersen, married to Tyler Strong, is the lynchpin of the "summer people."
---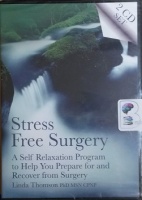 Stress Free Surgery written by Linda Thomson PhD MSN CPNP performed by Linda Thomson on CD (Unabridged)£19.99 - £24.99
This 2 CD set contains everything you need to accompany any surgery you are undergoing. Forty years of research has shown that patients who are psychologically prepared for surgery have improved outcomes. Hypnosis, when used in addition to anesthesia, can decrease anxiety and pain....
---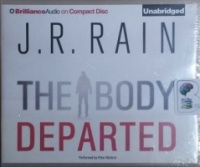 The Body Departed written by J.R. Rain performed by Peter Berkrot on CD (Unabridged)£11.99
James Blakely is a good man who has done some bad things in his time. So when he's viciously gunned down in his sleep, he's faced with a choice: Proceed immediately to an afterlife of eternal damnation or haunt the world of the living in search of redemption - and one last shot at heaven.
---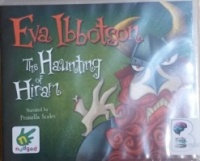 The Haunting of Hiram written by Eva Ibbotson performed by Prunella Scales on CD (Unabridged)£14.99
What is young Alex MacBuff to do? 'I will buy your castle,' declared Hiram C. Hopgood. 'But only if there are no ghosts!' Alex MacBuff can't afford to keep his beloved Castle Carra - and an American millionaire has made him an offer he can't refuse. But the castle is full of ghosts!
---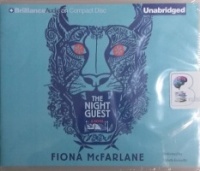 The Night Guest written by Fiona McFarlane performed by Lisbeth Kennelly on CD (Unabridged)£19.99
In an isolated house on the New South Wales coast, Ruth - a widow whose sons work abroad - lives alone. Until one day a stranger bowls up, announcing that she's been sent by the authorities to be Ruth's carer. At first, Ruth is happy to have the company.
---
---
---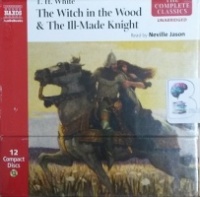 The Witch in the Wood and The Ill-Made Knight written by T.H. White performed by Neville Jason on CD (Unabridged)£39.99
These two stories are the second and third parts of T.H. White's classic fantasy novel of the Arthurian legend. Arthur has become king, Guinevere and Lancelot fall in love, and the kingdom is threatened from the north.