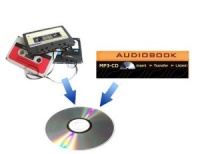 3 Hour Fixed Price Audio Transfer£15.00
This is the fixed price £15 item to be used when ordering conversion of a sub 3 hour Audio Cassette or MP3 CD title.
---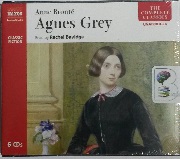 Agnes Grey written by Anne Bronte performed by Rachel Bavidge on CD (Unabridged)£24.99 - £29.99
For all those captivated by the trials of Jane Eyre, Anne Brontës heroine Agnes Grey is the ideal counterpoint. Agnes Grey is widely considered to be the best record of the precarious position of the governess in Victorian society, and the insolence, neglect and dependence that the gentle ....
---
---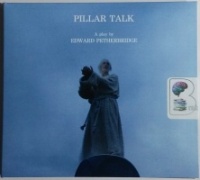 Pillar Talk - A Play written by Edward Petherbridge performed by Edward Petherbridge on CD (Unabridged)£14.99
Exclusive to Brainfood Audiobooks! Esteemed actor Edward (Nicholas Nickleby) Petherbridge uses the story of Symeon Stylites, the 5th century monk who lived on a pillar for thirty-six years, as a framework for an existential inquiry into imagination, belief, doubt, miracles and why one would live 'as I live.'
---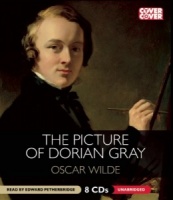 The Picture of Dorian Gray written by Oscar Wilde performed by Edward Petherbridge on CD (Unabridged)£29.99 - £34.99
A Genius Performance by Edward Petherbridge!
Dorian Gray is a child of his time. A young man who is only interested in appearances and, as the story continues, not so much about reality. He has a picture painted and makes a deal with the "devil" so that all the sins he commits are visited on the painting and not on him. This tale has something to say to every generation and is performed by the Genius that is Edward Petherbridge!
---
---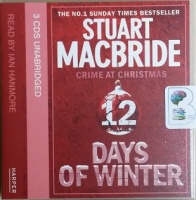 12 Days of Winter written by Stuart MacBride performed by Ian Hanmore on CD (Unabridged)£19.99 - £29.99
A collection of interlinked tales of crime and retribution laced with dark humour, set around the festive season – from the No. 1 bestseller Stuart MacBride
Thieves, drug dealers, lap-dancers, gangsters and even the odd good guy populate these twelve tales exploring the seedier side of life in North East Scotland.
---
---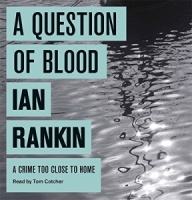 A Question of Blood written by Ian Rankin performed by Tom Cotcher on CD (Unabridged)£29.99
Two seventeen-year-olds are killed by an ex-Army loner who has gone off the rails. The mystery takes Rebus into the heart of a shattered community.
---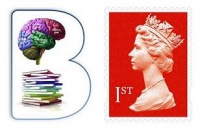 Additional Airmail Postage for Edward Petherbridges Gift to Austrilia£15.00
This is the Additional Postage charge for Edward Petherbridge's audiobook order as one item is required to be sent to Australia.
---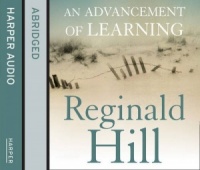 An Advancement of Learning written by Reginald Hill performed by Warren Clarke on CD (Abridged)£4.99 - £14.99
Lecturers having it away with students, witches' sabbaths on the sand dunes, a body buried under a statue in the gardens, and a fresh rash of killings.
---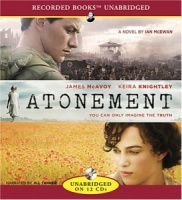 Atonement written by Ian McEwan performed by Jill Tanner on CD (Unabridged)£21.99
On the hottest day of the summer of 1934, thirteen-year-old Briony Tallis sees her sister Cecilia strip off her clothes and plunge into the fountain in the garden of their country house. Watching her is Robbie Turner, her childhood friend who, like Cecilia, has recently come down from Cambridge.
---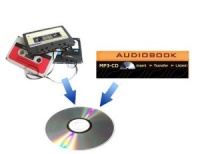 Audio Repair and Audio Transfer for Customers Own Tapes£35.00
Audio Repair and Audio Transfer of Customer Own Tapes
If you have a damaged audio tape that needs repairing and then transferring to Audio CD this is the service for you.
You should place an order for this item for each tape that requires repair and recording.
---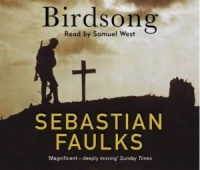 Birdsong written by Sebastian Faulks performed by Samuel West on CD (Abridged)£6.99 - £9.99
A Genius Performance by Samuel West!
Set before and during the Great War, Birdsong captures the drama of that era on both a national and a personal scale. It is the story of Stephen, a young Englishman, who arrives in Amiens in 1910.
---
---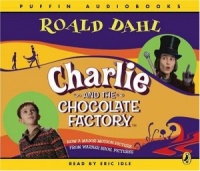 Charlie and the Chocolate Factory written by Roald Dahl performed by Eric Idle on CD (Unabridged)£4.99
This is a special audio edition of Charlie and the Chocolate Factory, read by Eric Idle, which will be published at the same time as the Warner Bros film.
Charlie Bucket thinks he's the luckiest boy alive when he unwraps one of Willy Wonka's Whipple-Scrumptious Fudgemallow Delights to find the last golden ticket.
---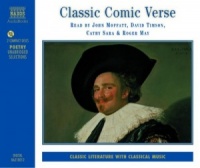 Classic Comic Verse written by Various Famous Poets performed by John Moffat, David Timson, Cathy Sara and Roger May on CD (Abridged)£4.99 - £6.99
Poetry by definition, achieves its effects by rhythm, sound patterns and imagery. One of the most popular areas of audiobooks -- spoken poetic form -- evokes emotions and sensations by bringing the voice of the poet to life in an appropriately intimate way, directly to the ear and mind of the listener.
New In March 2018 Part 4
(in alphabetical order)
A Simple Life written by Rosie Thomas performed by Jenny Agutter on Cassette (Abridged)£4.99

A new saga from the author of OTHER PEOPLE'S MARRIAGES, about a woman living in America, who has a happy, normal family life, but who also has a secret connected with England which could tear her marriage apart.

An Evening with Ranulph Fiennes written by Ranulph Fiennes performed by Ranulph Fiennes on CD (Abridged)£4.99

Sir Ranulph Fiennes has been described by The Guinness Book of Records as 'the world's greatest living explorer'.

Don Quixote written by Miguel de Cervantes performed by George Guidall on MP3 CD (Unabridged)£19.99

Don Quixote is the classic story. Called the first modern novel, this marvelous book has stood the test of time to become irrevocably intertwined with the fabric of society. Sixteenth-century Spanish gentleman Don Quixote, fed by his own delusional fantasies, takes to the road in search...

Gardener's Question Time - The Four Seasons written by BBC Radio Collection performed by The Gardener's Question time Team on CD (Abridged)£4.99

Gardeners' Question Time is the perenially popular Radio 4 programme, broadcast on Sunday afternoons, in which a regular panel of gardening experts visit a different town each week and answer the local gardening enthusiasts' questions. On this specially recorded release...

J written by Howard Jacobson performed by Colin Mace and Adjoa Andoh on CD (Unabridged)£6.99

Two people fall in love. Kevern doesn't know why his father always drew two fingers across his lips when he said a world starting with a J. Ailinn too has grown up in the dark about where she came from. On their first date Kevern kisses the bruises under her eyes. He doesn't ask who hurt her.

Last Letters Home written by Tamsin Day-Lewis performed by Tamasin Day-Lewis on CD (Abridged)£4.99

For many of those who lived through it, the Second World War was the most exciting, dynamic and frightening time of their lives. This wonderful collection of contemporary letters tells their stories – from the battlefields of Europe to the bombed out back streets of London, from the conflict in....

Lost and Found - My Story written by Lynda Bellingham performed by Lynda Bellingham on CD (Unabridged)£14.99

Lynda Bellingham is much-loved as the warm and quick-witted panellist on Loose Women. In Lost and Found, Lynda tells the story of how she recovered from two destructive marriages, and many other challenging experiences. Yet her sense of humour has never left her and along...

Moab is my Washpot written by Stephen Fry performed by Stephen Fry on Cassette (Unabridged)£6.99 - £14.99

**** This item's insert has been damaged and, subsequently, removed. This is therefore a set of the four original tapes in new boxes and has been graded as Acceptable **** Stephen Fry was born in 1957, and after a year or so of comparative silence, began to talk coherently in 1960.

Nineteen Eighty-Four written by George Orwell performed by Timothy West on Cassette (Unabridged)£29.99 - £39.99

Big Brother is watching you...1984 is the year in which it happens.The world is divided into three great powers: Oceania, Eurasia, and Eastasia, each perpetually at war with the other. Throughout Oceania 'The Party' rules by the agency of four ministries whose power is absolute and where every action, word, gesture and thought is monitored. In The Ministry of Truth, which deals in propaganda, Winston Smith's job is to edit the past.

Running Wild written by Michael Morpurgo performed by Michael Morpurgo on CD (Unabridged)£5.99

For Will and his mother, going to Indonesia isn't just a holiday. It's an escape, a new start, a chance to put things behind them - things like the death of Will's father. And to begin with, it seems to be just what they both needed. But then Oona, the elephant Will is riding on the beach, begins acting...

Shakespeare Without the Boring Bits written by Humphrey Carpenter performed by Carole Boyd on CD (Unabridged)£9.99

These modern re-tellings pick out the very best of Shakespeare. This is a very different look at some of the Bard's stories, each told from a minor character's point of view. Here's a humorous look at Romeo and Juliet, A Midsummer's Night Dream, Julius Caesar, Macbeth, Henry V and others.

Stiff Upper Lip, Jeeves written by P.G. Wodehouse performed by Jonathan Cecil on Cassette (Unabridged)£19.99 - £39.99

Gussie Fink-Nottle simply must marry Madeline Bassett or Bertrand Wooster will be obliged to proffer the ring in his stead. In a daring attempt at securing the engagement, Jeeves and Bertie visit a rural leper colony.

Teach Yourself - Singing written by Rick Guard performed by Rick Guard on CD (Abridged)£6.99

Whether you are an absolute beginner, a pop wannabe, a karaoke crooner, or want to add singing to your repertoire, SINGING is for you. Friendly advice from your very own instructor will help you develop your voice and enable your talent to flourish. First learn the theory and technique on CD1...

The Fire Eaters written by David Almond performed by David Almond on CD (Unabridged)£6.99

There he was, below the bridge, half-naked, eyes blazing. He had a pair of burning torches. He ran them back and forth across his skin. He sipped from a bottle, breathed across a torch, and fire and fumes leapt from his lips. The air was filled with the scent of paraffin.

The Great Gatsby written by F. Scott Fitzgerald performed by William Hope on CD (Abridged)£3.99 - £4.99

Gatsby, famous for his prodigious wealth, glittering parties and murky background, harbors a poignant dream. As his dream is realized, the sordid underbelly of a society devoid of morality is realized as well.

The Hippopotamus written by Stephen Fry performed by Stephen Fry on Cassette (Unabridged)£9.99

You can't expect an arse like me to tell a story competently. It's all I can bloody do to work this foul machine. I've counted up the words processed, a thing I do every hour and, if technology can be trusted, it looks as if you're in for 93, 682 of them. Good luck to you.

The Looking Glass War written by John le Carre performed by BBC Full Cast Dramatisation and Simon Russell Beale on CD (Abridged)£4.99 - £9.99

When word reaches The Department - an ailing section of British military intelligence - that Soviet missiles are being installed close to the West German border, it seems the perfect opportunity to show Control and Smiley, their rivals over at the Circus, that The Department still has value.

The Man Who Mistook His Wife for a Hat and Other Clinical Tales written by Oliver Sacks performed by Jonathan Davies on MP3 CD (Unabridged)£14.99

In this extraordinary book, Dr. Oliver Sacks recounts the stories of patients struggling to adapt to often bizarre worlds of neurological disorder. Here are people who can no longer recognize everyday objects or those they love; who are stricken with violent tics or shout involuntary obscenities...

The Road to Wigan Pier written by George Orwell performed by Alex Jennings on Cassette (Abridged)£24.99

A graphic and biting polemic that still holds a fierce political relevance and impact despite being written over half a century ago. First published in 1937 it charts George Orwell's observations of working-class life during the 1930s in the industrial heartlands of Yorkshire and Lancashire. His depictions of social injustice and rising unemployment, the dangerous working conditions in the mines amid general squalor and hunger also bring together many of the ideas explored in his later works

The Silver Donkey written by Sonya Hartnett performed by Richard Aspel on CD (Unabridged)£14.99

One bright spring morning in the woods of France, a soldier, blinded by the war, is found by a little girl named Coco, and her older sister Marcelle. In return for their kindness, the soldier tells the sisters marvellous tales, each story connected to the keepsake he carries in his pocket: a perfect, tiny silver donkey.

The Tiger's Prey written by Wilbur Smith performed by Mike Grady on CD (Unabridged)£19.99

The Malabar coast is full of dangers: greedy tradesmen, fearless pirates, and men full of vengeance. But for a Courtney, the greatest danger might just be his own family.... Francis Courtney flees the comfort of his Devonshire estate when his stepfather's gambling debts leave him penniless and at risk.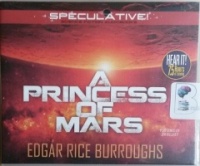 A Princess of Mars written by Edgar Rice Burroughs performed by Jim Killavey on CD (Unabridged)£29.99
Two years before Edgar Rice Burroughs became a worldwide celebrity with the publication of Tarzan of the Apes, he published A Princess of Mars. A futuristic sci-fi fantasy romance, A Princess of Mars tells the story of John Carter, a Civil War veteran who inexplicably finds himself held prisoner...
---
---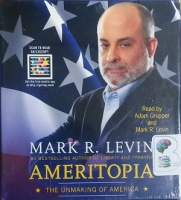 Ameritopia - The Unmaking of America written by Mark R. Levin performed by Adam Grupper and Mark R. Levin on CD (Unabridged)£19.99
In his acclaimed #1 New York Times bestseller, Mark R. Levin explores the psychology, motivations, and history of the utopian movement, its architects--the Founding Fathers, and its modern-day disciples--and how the individual and American society are being devoured by it. Levin asks, what is this...
---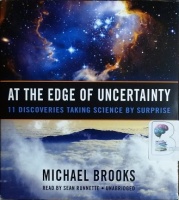 At The Edge of Uncertainty written by Michael Brooks performed by Sean Runnette on CD (Unabridged)£34.99 - £39.99
The atom. The big bang. DNA. Natural selection. All ideas that have revolutionised science - and that were dismissed out of hand when they first appeared. The surprises haven't stopped: here, Michael Brooks, best-selling author of 13 Things That Don't Make Sense, investigates the new wave....
---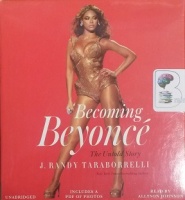 Becoming Beyonce - The Untold Story written by J. Randy Taraborrelli performed by Allyson Johnson on CD (Unabridged)£14.99
The first comprehensive biography ever published about America's favorite living pop icon, Beyoncé, from New York Times bestselling biographer J. Randy Taraborrelli. Beyoncé Knowles is a woman who began her career at the age of eight performing in pageant shows and talent contests, honing her...
---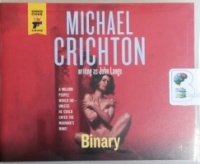 Binary written by Michael Crichton as John Lange performed by Christopher Lane on CD (Unabridged)£19.99
Political radical John Wright is plotting an act of mass destruction - and federal agent John Graves has him under surveillance, trying to figure out what the plot is. When a government computer is hacked and a high-security shipment of nerve gas gets hijacked, Graves puts the pieces together - but can...
---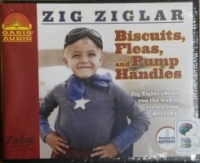 Biscuits, Fleas and Pump Handles - Zig Ziglar shows you the way to create your destiny! written by Zig Ziglar performed by Zig Ziglar on CD (Unabridged)£9.99
This is an inspirational and informative look at how you can achieve remarkable success, wealth, confidence, peace, and joy in your life. You can have it all by adopting the right attitude, positive self-image, setting challenging but achievable goals, adopting a productive work ethic, and establishing good...
---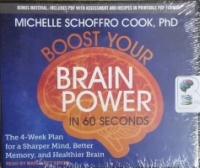 Boost Your Brain Power in 60 Seconds written by Michelle Schoffro Cook, PhD performed by Margaret Strom on CD (Unabridged)£24.99
A new disease is emerging as the leading killer of North Americans: Scientists are predicting that within eight years, brain disease will kill or disable more people than cancer and heart disease combined. Given this shocking new research, we urgently need to know how to protect and improve...
---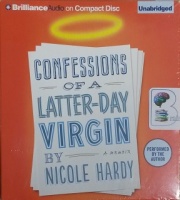 Confessions of a Latter-Day Virgin - A Memoir written by Nicole Hardy performed by Nicole Hardy on CD (Unabridged)£9.99
When Nicole Hardy's eye-opening 'Modern Love' column appeared in the New York Times, the response from readers was overwhelming. Hardy's essay, which exposed the conflict between being true to herself as a woman and remaining true to her Mormon faith, struck a chord with women coast-to-coast.
---
---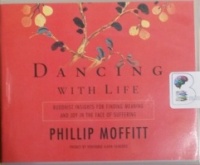 Dancing with Life - Buddhist Insights for Finding Meaning and Joy in the Face of Suffering written by Phillip Moffitt performed by Fred Stella on CD (Unabridged)£19.99
Why do we suffer? Is there a purpose to our pain? Reflecting on his own journey from Esquire magazine editor-in-chief to Buddhist meditation teacher, Phillip Moffitt provides a fresh perspective on the Buddha's ancient wisdom, showing how to move from suffering to new awareness and unanticipated joy.
---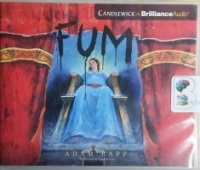 Fum written by Adam Rapp performed by Lauren Ezzo on CD (Unabridged)£14.99
What is it like to be a giant? Meet Corinthia Bledsoe, a seven-foot tall high-school junior who can predict the future. Over seven feet tall and with a newfound ability to sense future events, Corinthia Bledsoe is far more than just another Midwestern high-school junior; she's a force of nature.
---
Midnight written by Stephen Leather performed by Ralph Lister on CD (Unabridged)£29.99
"Your sister is going to hell, Jack Nightingale." Somehow, variations of that line keep former police negotiator Nightingale's life careening in wild, unforeseen directions. This time, it is uttered by a dead woman hanging over a staircase, her neck broken by the laundry cord she tied around it before tossing...
---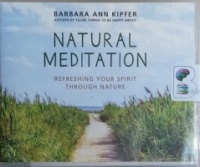 Natural Meditation - Refreshing Your Spirit Through Nature written by Barbara Ann Kipfer performed by Coleen Mario on CD (Unabridged)£19.99
Natural Meditation offers easy-to-follow meditation cues for meditating in natural settings or meditating on natural images or objects. Sidebars throughout the book provide suggestions on how to incorporate nature into your mindfulness practice. The short entries allow readers to open to a page during...
---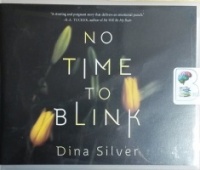 No Time To Blink written by Dina Silver performed by Emily Sutton-Smith and Siiri Scott on CD (Unabridged)£9.99
He knows the one thing that would destroy me would be to separate me from my daughter… Catherine Clarke defied her family's expectations when she married Gabriel, a handsome Lebanese businessman. After moving to Gabriel's homeland and welcoming a baby daughter, Catherine knew she...
---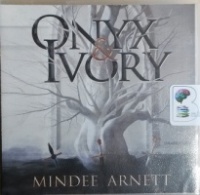 Onyx and Ivory written by Mindee Arnett performed by Khristine Hvam on CD (Unabridged)£29.99
Acclaimed author Mindee Arnett thrusts listeners into a beautiful, dangerous, and magical world in this stunningly epic and romantic fantasy for fans of Leigh Bardugo and Sarah Raasch. They call her Traitor Kate. It's a title Kate Brighton inherited from her father after he tried to assassinate the high king...
---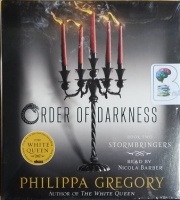 Order of Darkness - Book 2 of Stormbringers written by Philippa Gregory performed by Nicola Barber on CD (Unabridged)£19.99
Luca Vero is a member of the secret Order of Darkness, tasked with searching out and reporting signs of the end of the world. Breaking his journey in Piccolo, he finds a place filled with superstitious fears: of the unknown, of the forces of the sea and sky, of strangers. With him are his loyal friend...