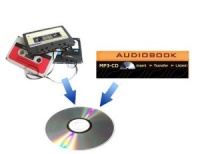 3 Hour Fixed Price Audio Transfer£15.00
This is the fixed price £15 item to be used when ordering conversion of a sub 3 hour Audio Cassette or MP3 CD title.
---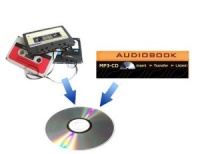 Large Fixed Price Audio Transfer Service£35.00
This is the fixed price £35.00 item to be used when ordering conversion of a 6-9 hour Audio Cassette or MP3 CD title.
---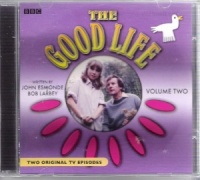 The Good Life written by John Esmonde and Bob Larbey performed by Richard Briers and Felicity Kendal on CD (Abridged)£3.99
Two episodes of the wonderful TV show!
---
---
---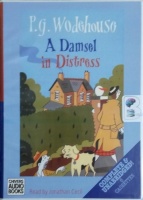 A Damsel in Distress written by P.G. Wodehouse performed by Jonathan Cecil on Cassette (Unabridged)£14.99 - £19.99
Golf-loving American composer George Bevan falls in love with a mysterious young lady who takes refuge in his taxicab one day; when he tracks her down to a romantic rural manor, mistaken identity...
---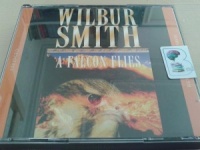 A Falcon Flies written by Wilbur Smith performed by Martin Jarvis on CD (Abridged)£4.99 - £8.99
A Falcon Flies is the first bestselling novel in Wilbur Smith's epic tale of Africa, The Ballantyne Novels. In search of a father they barely remember, Zouga and Dr Robyn Ballantyne board Mungo St John's magnificent clipper to speed them to Africa.
---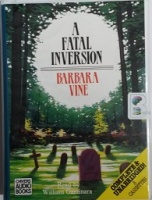 A Fatal Inversion written by Ruth Rendell as Barbara Vine performed by William Gaminara on Cassette (Unabridged)£14.99
A Fatal Inversion - a classic thriller from the queen of crime Barbara Vine An absolute winner ... a gripping read from start to end' Daily Mail Brilliant. Vine has the kind of near-Victorian narrative drive ... that compels a reader to go on turning the pages' Sunday Times.
---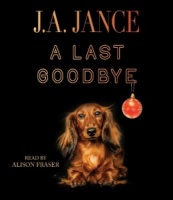 A Last Goodbye written by J.A. Jance performed by Alison Fraser on CD (Unabridged)£6.99
Ali Reynolds is finally getting married to her longtime love B. Simpson. They wanted a simple Christmas Eve wedding, but nothing is ever simple with Ali.
---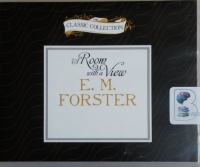 A Room With A View written by E.M. Forster performed by Wanda McCaddon on CD (Unabridged)£14.99
A classic romance and social critique by the acclaimed author of Howard's End andA Passage to India Originally published in 1908, A Room with a View was one of E. M. Forster's earliest works and today has become one of his most famous. Set in Florence, Italy, and Surrey, England, this accomplished and...
---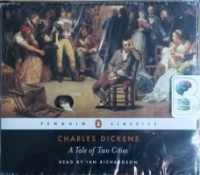 A Tale of Two Cities written by Charles Dickens performed by Ian Richardson on CD (Abridged)£5.99 - £9.99
After 18 years as a political prisoner in the Bastille the aging Dr Manette is finally released and reunited with his daughter in England.
---
---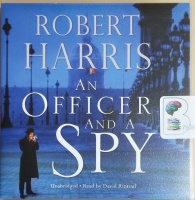 An Officer and a Spy written by Robert Harris performed by David Rintoul on CD (Unabridged)£9.99
They lied to protect their country. He told the truth to save it. A gripping historical thriller from the bestselling author of FATHERLAND. January 1895. On a freezing morning in the heart of Paris, an army officer, Georges Picquart, witnesses a convicted spy, Captain Alfred Dreyfus, being publicly humiliated in front..
---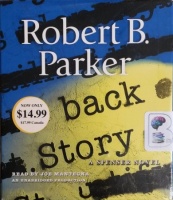 Back Story - A Spencer Novel written by Robert B. Parker performed by Joe Mantegna on CD (Unabridged)£9.99
Renaissance man Spenser - he of the acerbic social commentary, the gourmet cookery, and the steely abs - turns his considerable talents to the unraveling of a thirty-year-old murder mystery. During a 1974 holdup in a Boston bank by a revolutionary group calling itself the Dread Scott Brigade, Emily Gordon, a...
---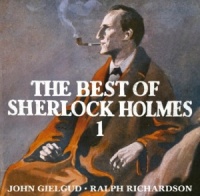 Best of Sherlock Holmes: v. 1 written by Arthur Conan Doyle performed by Sir John Gielgud and Sir Ralph Richardson on CD (Abridged)£6.99
A Genius Performance by Ralph Richardson and John Gielgud!
Recognised as the ultimate dramatisation of Conan Doyle's famous stories, these recordings have been acclaimed since their reissue by Hodder Headline Audiobooks in 1994.
---
---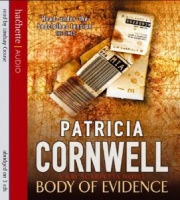 Body of Evidence written by Patricia Cornwell performed by Lindsay Crouse on CD (Abridged)£9.99
A reclusive writer is dead. And her final manuscript has disappeared ...Someone is stalking Beryl Madison.
New In March 2018 Part 4
(in alphabetical order)
A Simple Life written by Rosie Thomas performed by Jenny Agutter on Cassette (Abridged)£4.99

A new saga from the author of OTHER PEOPLE'S MARRIAGES, about a woman living in America, who has a happy, normal family life, but who also has a secret connected with England which could tear her marriage apart.

An Evening with Ranulph Fiennes written by Ranulph Fiennes performed by Ranulph Fiennes on CD (Abridged)£9.99

Sir Ranulph Fiennes has been described by The Guinness Book of Records as 'the world's greatest living explorer'.

Don Quixote written by Miguel de Cervantes performed by George Guidall on MP3 CD (Unabridged)£19.99

Don Quixote is the classic story. Called the first modern novel, this marvelous book has stood the test of time to become irrevocably intertwined with the fabric of society. Sixteenth-century Spanish gentleman Don Quixote, fed by his own delusional fantasies, takes to the road in search...

Gardener's Question Time - The Four Seasons written by BBC Radio Collection performed by The Gardener's Question time Team on CD (Abridged)£4.99

Gardeners' Question Time is the perenially popular Radio 4 programme, broadcast on Sunday afternoons, in which a regular panel of gardening experts visit a different town each week and answer the local gardening enthusiasts' questions. On this specially recorded release...

J written by Howard Jacobson performed by Colin Mace and Adjoa Andoh on CD (Unabridged)£6.99

Two people fall in love. Kevern doesn't know why his father always drew two fingers across his lips when he said a world starting with a J. Ailinn too has grown up in the dark about where she came from. On their first date Kevern kisses the bruises under her eyes. He doesn't ask who hurt her.

Last Letters Home written by Tamsin Day-Lewis performed by Tamasin Day-Lewis on CD (Abridged)£4.99

For many of those who lived through it, the Second World War was the most exciting, dynamic and frightening time of their lives. This wonderful collection of contemporary letters tells their stories – from the battlefields of Europe to the bombed out back streets of London, from the conflict in....

Moab is my Washpot written by Stephen Fry performed by Stephen Fry on Cassette (Unabridged)£6.99 - £14.99

**** This item's insert has been damaged and, subsequently, removed. This is therefore a set of the four original tapes in new boxes and has been graded as Acceptable **** Stephen Fry was born in 1957, and after a year or so of comparative silence, began to talk coherently in 1960.

Nineteen Eighty-Four written by George Orwell performed by Timothy West on Cassette (Unabridged)£29.99 - £39.99

Big Brother is watching you...1984 is the year in which it happens.The world is divided into three great powers: Oceania, Eurasia, and Eastasia, each perpetually at war with the other. Throughout Oceania 'The Party' rules by the agency of four ministries whose power is absolute and where every action, word, gesture and thought is monitored. In The Ministry of Truth, which deals in propaganda, Winston Smith's job is to edit the past.

Running Wild written by Michael Morpurgo performed by Michael Morpurgo on CD (Unabridged)£5.99

For Will and his mother, going to Indonesia isn't just a holiday. It's an escape, a new start, a chance to put things behind them - things like the death of Will's father. And to begin with, it seems to be just what they both needed. But then Oona, the elephant Will is riding on the beach, begins acting...

Samuel Pepys - The Unequalled Self written by Claire Tomalin performed by Jill Balcon on CD (Abridged)£14.99

Samuel Pepys kept a diary in which he wrote with astonishing candour about the life he saw around him in London in the 1660s, and about his private desires and ambitions. The diary was kept for fewer than 10 years of his long life: Claire Tomalin tells the whole story of the Fleet Street tailor's....

Shakespeare Without the Boring Bits written by Humphrey Carpenter performed by Carole Boyd on CD (Unabridged)£9.99

These modern re-tellings pick out the very best of Shakespeare. This is a very different look at some of the Bard's stories, each told from a minor character's point of view. Here's a humorous look at Romeo and Juliet, A Midsummer's Night Dream, Julius Caesar, Macbeth, Henry V and others.

Stiff Upper Lip, Jeeves written by P.G. Wodehouse performed by Jonathan Cecil on Cassette (Unabridged)£19.99 - £39.99

Gussie Fink-Nottle simply must marry Madeline Bassett or Bertrand Wooster will be obliged to proffer the ring in his stead. In a daring attempt at securing the engagement, Jeeves and Bertie visit a rural leper colony.

Teach Yourself - Singing written by Rick Guard performed by Rick Guard on CD (Abridged)£6.99

Whether you are an absolute beginner, a pop wannabe, a karaoke crooner, or want to add singing to your repertoire, SINGING is for you. Friendly advice from your very own instructor will help you develop your voice and enable your talent to flourish. First learn the theory and technique on CD1...

The Fire Eaters written by David Almond performed by David Almond on CD (Unabridged)£6.99

There he was, below the bridge, half-naked, eyes blazing. He had a pair of burning torches. He ran them back and forth across his skin. He sipped from a bottle, breathed across a torch, and fire and fumes leapt from his lips. The air was filled with the scent of paraffin.

The Great Gatsby written by F. Scott Fitzgerald performed by William Hope on CD (Abridged)£3.99 - £4.99

Gatsby, famous for his prodigious wealth, glittering parties and murky background, harbors a poignant dream. As his dream is realized, the sordid underbelly of a society devoid of morality is realized as well.

The Hippopotamus written by Stephen Fry performed by Stephen Fry on Cassette (Unabridged)£9.99

You can't expect an arse like me to tell a story competently. It's all I can bloody do to work this foul machine. I've counted up the words processed, a thing I do every hour and, if technology can be trusted, it looks as if you're in for 93, 682 of them. Good luck to you.

The Looking Glass War written by John le Carre performed by BBC Full Cast Dramatisation and Simon Russell Beale on CD (Abridged)£4.99 - £9.99

When word reaches The Department - an ailing section of British military intelligence - that Soviet missiles are being installed close to the West German border, it seems the perfect opportunity to show Control and Smiley, their rivals over at the Circus, that The Department still has value.

The Man Who Mistook His Wife for a Hat and Other Clinical Tales written by Oliver Sacks performed by Jonathan Davies on MP3 CD (Unabridged)£14.99

In this extraordinary book, Dr. Oliver Sacks recounts the stories of patients struggling to adapt to often bizarre worlds of neurological disorder. Here are people who can no longer recognize everyday objects or those they love; who are stricken with violent tics or shout involuntary obscenities...

The Road to Wigan Pier written by George Orwell performed by Alex Jennings on Cassette (Abridged)£24.99

A graphic and biting polemic that still holds a fierce political relevance and impact despite being written over half a century ago. First published in 1937 it charts George Orwell's observations of working-class life during the 1930s in the industrial heartlands of Yorkshire and Lancashire. His depictions of social injustice and rising unemployment, the dangerous working conditions in the mines amid general squalor and hunger also bring together many of the ideas explored in his later works

The Silver Donkey written by Sonya Hartnett performed by Richard Aspel on CD (Unabridged)£14.99

One bright spring morning in the woods of France, a soldier, blinded by the war, is found by a little girl named Coco, and her older sister Marcelle. In return for their kindness, the soldier tells the sisters marvellous tales, each story connected to the keepsake he carries in his pocket: a perfect, tiny silver donkey.

The Tiger's Prey written by Wilbur Smith performed by Mike Grady on CD (Unabridged)£19.99

The Malabar coast is full of dangers: greedy tradesmen, fearless pirates, and men full of vengeance. But for a Courtney, the greatest danger might just be his own family.... Francis Courtney flees the comfort of his Devonshire estate when his stepfather's gambling debts leave him penniless and at risk.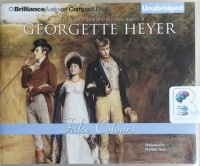 False Colours written by Georgette Heyer performed by Phyllida Nash on CD (Unabridged)£24.99
The honourable Christopher Fancot, on leave from the Diplomatic Service in the summer of 1817, is startled to find his entrancing but incorrigibly extravagant mother on the brink of financial and social ruin - and more than alarmed that his identical twin, Evelyn, Earl of Denville, has disappeared ...
---
---
---
---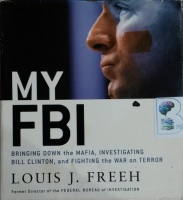 My FBI - Bringing Down the Mafia, Investigating Bill Clinton and Fighting the War on Terror written by Louis J. Freeh performed by Adam Grupper on CD (Abridged)£14.99
Louis Freeh led the Federal Bureau of Investigation from 1993 to 2001, through some of the most tumultuous times in its long history. This is the story of a life in law enforcement and of one man's determined struggle to strengthen and reform the FBI while ensuring its freedom from political interference.
---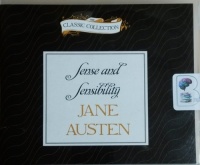 Sense and Sensibility written by Jane Austen performed by Susannah Harker on CD (Unabridged)£24.99
The discreet Elinor (Sense) and the romantic and reckless Marianne (Sensibility) find the course of true love full of brambles and disillusionment. Their neighborhood is populated with characters cut in the unique Austen mold.
---
---
---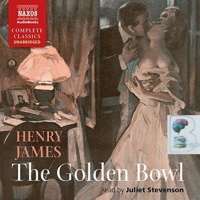 The Golden Bowl written by Henry James performed by Juliet Stevenson on CD (Unabridged)£79.99
Wealthy Maggie Verver has everything she could ever ask for - except for a husband, and a title. While in Italy, acquiring art for his museum back in the states, Maggie's millionaire father Adam decides to remedy this and acquire a husband for Maggie. Enter Prince Amerigo, of a titled, but now poor, aristocratic...
---
The Mimic Men written by V.S. Naipaul performed by Sam Dastor on CD (Unabridged)£19.99
Former government minister Ralph Singh is the perpetual outsider: displaced, disillusioned and now living in exile, Ralph reflects on his earlier life and the searing effects of colonialism. Ralph's constant estrangement sees him ever attempting to fit into various communities, only to find home in more transient...
---
---
---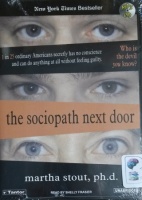 The Sociopath Next Door written by Martha Stout PhD performed by Shelly Frasier on MP3 CD (Unabridged)£24.99
Who is the devil you know?Is it your lying, cheating ex-husband?Your sadistic high school gym teacher?Your boss who loves to humiliate people in meetings?The colleague who stole your idea and passed it off as her own?In the pages of The Sociopath Next Door, you will realize that your ex was not just...
---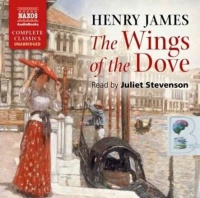 The Wings of the Dove written by Henry James performed by Juliet Stevenson on CD (Unabridged)£69.99
Milly Theale is a young, beautiful and fabulously wealthy American. When she arrives in London and meets the equally beautiful but impoverished Kate Croy, they form an intimate friendship. But nothing is as it seems; materialism, romance, self-delusion and ultimately fatal illness insidiously contaminate ...
---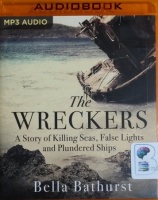 The Wreckers - A Story of Killing Seas, False Lights and Plundered Ships written by Bella Bathurst performed by Rebecca Crankshaw on MP3 CD (Unabridged)£14.99
From the best-selling author of The Lightouse Stevensons, a gripping history of the drama and danger of wrecking since the 18th-century - and the often grisly ingenuity of British wreckers, scavengers of the sea. A fine wreck has always represented sport, pleasure, treasure and, in many cases, the difference...
---
---