---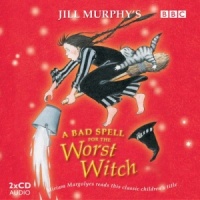 A Bad Spell for the Worst Witch written by Jill Murphy performed by Miriam Margolyes on CD (Abridged)£13.99
Mildred gets off to a good start in her second year at Miss Cackle's Academy, but her sworn enemy, Ethel Hallow, is plotting misfortune, setting Mildred up for a very bad spell, indeed.
---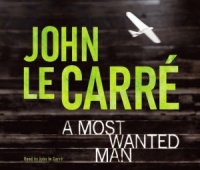 A Most Wanted Man written by John le Carre performed by John le Carre on CD (Abridged)£9.99
A half-starved young Russian man in a long black overcoat is smuggled into Hamburg at dead of night. He has an improbable amount of cash secreted in a purse round his neck. He is a devout Muslim. Or is he? He says his name is Issa.
---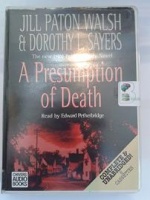 A Presumption of Death written by Jill Paton Walsh and Dorothy L Sayers performed by Edward Petherbridge on Cassette (Unabridged)£29.99 - £39.99
The story opens in 1940. Harriet Vane - now Lady Peter Wimsey - has taken her children to safety in the country. But the war has followed them: glamorous RAF pilots and even more glamorous land-girls scandalise the villagers; the blackout makes the night-time lanes as sinister as the back alleys of London.
---
---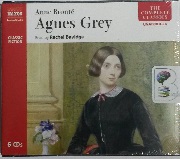 Agnes Grey written by Anne Bronte performed by Rachel Bavidge on CD (Unabridged)£19.99
For all those captivated by the trials of Jane Eyre, Anne Brontës heroine Agnes Grey is the ideal counterpoint. Agnes Grey is widely considered to be the best record of the precarious position of the governess in Victorian society, and the insolence, neglect and dependence that the gentle ....
---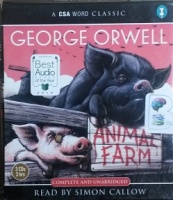 Animal Farm written by George Orwell performed by Simon Callow on CD (Unabridged)£19.99
George Orwell's 1945 satire on the perils of Stalinism has proved magnificently long-lived as a parable about totalitarianism anywhere and has given the world at least one immortal phrase: "Everyone is equal, but some are more equal than others."
---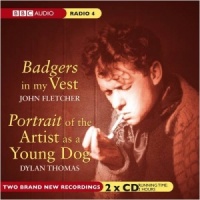 Badgers in My Vest and Portrait of the Artist as a Young Dog written by Dylan Thomas performed by BBC Full Cast Dramatisation on CD (Unabridged)£4.99 - £6.99
Badgers in My Vest is a new, darkly funny play by an acclaimed contemporary playwright, based on a true incident in Dylan Thomas' life.
---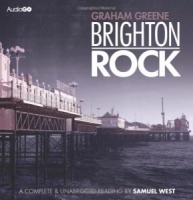 Brighton Rock written by Graham Greene performed by Samuel West on CD (Unabridged)£29.99 - £39.99
A truely Genius Performance by Samuel West!
His reading of this book makes it come alive in a way none of us have ever heard before - a Must Listen if ever we heard one!
A gang war is raging through the dark underworld of Brighton. Untouched by human feeling, Pinkie is isolated, a figure of pure evil. Believing he can escape retribution, he is unprepared for the courageous, life-embracing Ida Arnold, who is determined to avenge Hale's death.
---
---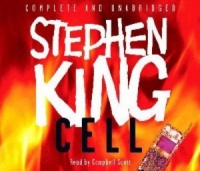 Cell written by Stephen King performed by Campbell Scott on CD (Unabridged)£39.99
'Civilization slipped into its second dark age on an unsurprising track of blood but with a speed that could not have been foreseen by even the most pessimistic futurist. By Halloween, every major city from New York to Moscow stank to the empty heavens and the world as it had been was a memory.
---
---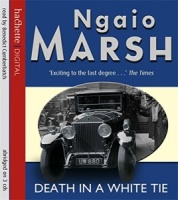 Death in a White Tie written by Ngaio Marsh performed by Benedict Cumberbatch on CD (Abridged)£7.99 - £11.99
A Benedict Cumberbatch Genius Performance!
The season had begun. Débutantes and chaperones were planning their luncheons, teas, dinners, balls. And the blackmailer was planning his strategies, stalking his next victim.
---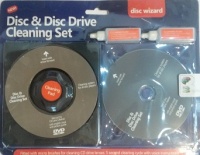 Disk and Disk Drive Cleaning Set written by Disk Wizard performed by Disk Wizard on CD (Unabridged)£4.99
This is an excellent tool to maintain your CD player or computer CD/DVD drive in tip-top condition. Regular use of this disk will ensure you maximise the life of your CD listening device.
---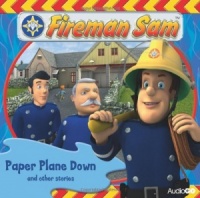 Fireman Sam - Paper Plane Down written by BBC Childrens Team performed by BBC Childrens on CD (Abridged)£4.99 - £9.99
This title includes seven episodes from the hugely popular all-new animated series featuring Fireman Sam and his friends from Pontypandy - as seen on TV.
It includes "Paper Plane Down Hot", "Cold Running Sniffer Dog"; "Perilous Path"; "The New Hero Next Door"; "Santa Overboard"; "Best Foot Forward"; and, "Baa Baa Baby".
---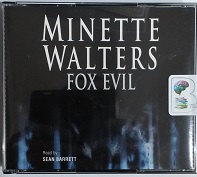 Fox Evil written by Minette Walters performed by Sean Barrett on CD (Abridged)£4.99 - £6.99
When elderly Ailsa Lockyer-Fox is found dead in her garden, dressed only in night clothes and with blood stains on the ground near her body, the finger of suspicion points at her wealthy, landowning husband, Colonel James Lockyer-Fox.
---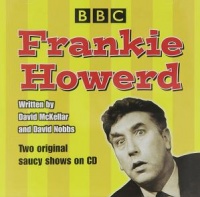 Frankie Howard written by David McKellar and David Nobbs performed by Frankie Howerd on CD (Abridged)£4.49 - £4.99
Titter ye lots with two saucy shows from the golden age of comedy. After a 40 year career, until his death in 1992, Frankie Howerd made people laugh - Also with June Whitfield!
New In March 2018 Part 3
(in alphabetical order)
A Detective in Love written by H.R.F. Keating performed by Sheila Mitchell on CD (Unabridged)£9.99 - £14.99

DCI Harriet Martens is nicknamed the Hard Detective. But for Harriet, love proves more dangerous than any of her cases… Britain's number one tennis star, the beautiful Bubbles Xingara, has been murdered in the grounds of her luxurious house.

A History of the World in 100 Objects written by Neil MacGregor performed by Neil MacGregor on CD (Unabridged)£19.99 - £29.99

In 2010, the BBC and the British Museum embarked on an ambitious project: to tell the story of two million years of human history using one hundred objects selected from the Museum's vast and renowned collection. Presented by the British Museum's Director Neil MacGregor....

Around the World in Eighty Days written by Jules Verne performed by Bill Homewood on CD (Unabridged)£19.99

Undoubtedly one of the most celebrated tales of all time, this is both high-octane thriller and fascinating travelogue. Phileas Fogg, intrepid Victorian gentleman-about-town, accepts a wager that he cannot travel around the world in 80 days.

Battles and Quests written by Anthony Horowitz performed by John Sessions on CD (Abridged)£3.99 - £4.99

There was a time when monsters and dragons roamed the earth and the gods walked among us. A time of blood, swords and furious battles. A time of legends, heroes, darkness and death . . . The first in a series of masterful retellings of classic myths from Anthony Horowitz.

Beasts and Monsters written by Anthony Horowitz performed by John Sessions on CD (Unabridged)£4.99

There was a time when monsters and dragons roamed the earth and the gods walked among us. A time of blood, swords and furious battles. A time of legends, heroes, darkness and death...This is the first in a series of masterful retellings of classic myths from Anthony Horowitz.

Birds in Town and Village written by W.H. Hudson performed by Neville Jason on CD (Unabridged)£19.99

William Henry Hudson was a founding member of the Royal Society for the Protection of Birds (RSPB). Though born in Argentina, Hudson came to England in 1874, where he remained until his death in 1922. Absorbed by nature, and in particular by the lives and activities of birds....

Cousin Kate written by Georgette Heyer performed by Jilly Bond on CD (Unabridged)£19.99 - £29.99

When young and beautiful governess Kate Malvern finds herself unemployed, she is taken in by Minerva Broome, the aunt she has never met, and whisked away to the majestic country home of Staplewood. However, things are not as they seem: strange things start to happen in the manor....

Go Set a Watchman written by Harper Lee performed by Reese Witherspoon on CD (Unabridged)£9.99

Go Set a Watchman is set during the mid-1950s and features many of the characters from To Kill a Mockingbird some twenty years later. Scout (Jean Louise Finch) has returned to Maycomb from New York to visit her father Atticus.

Hold Tight written by Harlan Coben performed by Tim Machin on CD (Abridged)£3.99 - £4.99

Tia and Mike Baye never imagined they'd become the type of overprotective parents who spy on their kids. But their 16-year-old son Adam has been unusually distant lately, and after the suicide of his classmate Spencer, they can't help but worry.

Last Post written by Max Arthur performed by Max Arthur, Paul McGann and Clive Mantle on CD (Abridged)£6.99 - £28.99

A Genius Performance by Clive Mantle!

This book deals with the last 21 living British veterans of the First World War. These interviews, conducted in 2004, will never be repeated, as the youngest was 106 years old, and most are now gone. These first-person accounts follow the young soldiers from their homes throughout Britain to the raging battles while in the service of the Royal Field Artillery, Black Watch, Royal Navy, and others.

Life, the Universe and Everything written by Douglas Adams performed by Douglas Adams on Cassette (Unabridged)£19.99

After a series of events which have involved Arthur Dent being alternately blown up and insulted in more bizarre regions of the Galaxy than he has ever dreamt existed, he finds himself stranded on Prehistoric Earth. Luckily an amazing rescue by Ford Prefect and a time eddy, cleverly ....

Lord Edgware Dies written by Agatha Christie performed by Michael Cochrane on CD (Abridged)£4.99

The novel features Hercule Poirot, Arthur Hastings and Chief Inspector Japp. An American actress married to Lord Edgware asks Poirot to aid her in getting a divorce from her husband. Poirot agrees to help her, meeting her husband. That evening, the actress is seen at a dinner with thirteen guests...

My Family and Other Strangers - Adventures in Family History written by Jeremy Hardy performed by Jeremy Hardy on CD (Abridged)£8.99

When Jeremy Hardy decided to explore his ancestry it was, in part, to get to the bottom of his grandmother Becky's dubious claims that the family descended from a certain 17th-century architect and that, more recently, Jeremy's great grandfather was personal bodyguard and confidant to the King.

Orphan of Angel Street written by Annie Murray performed by Frances Barber on CD (Abridged)£4.99

Abandoned at birth, little Mercy Hanley shows a fierce determination few others can match. Her inner fire burns brightly, even in the harsh conditions of turn-of-the-century Birmingham. For behind Mercy's pale and haunting face, there is a mind of steel, as her harsh foster mother,...

Paradise Lost written by John Milton performed by Anton Lesser on CD (Abridged)£7.99

A Genius Performance by Anton Lesser!

Paradise Lost is the greatest epic poem in the English language. In words remarkable for their richness of rhythm and imagery, Milton tells the story of Man's creation, fall and redemption - to "justify the ways of God to men".

Paradise Lost written by John Milton performed by Anton Lesser on CD (Unabridged)£39.99

A Genius Performance by Anton Lesser! Paradise Lost is the greatest epic poem in the English language. In words remarkable for their richness of rhythm and imagery, Milton tells the story of Man's creation, fall and redemption - to "justify the ways of God to men".

Paradise Lost written by John Milton performed by Simon Vance on MP3 CD (Unabridged)£19.99

John Milton's Paradise Lost is one of the greatest epic poems in the English language. It tells the story of the Fall of Man, a tale of immense drama and excitement, of rebellion and treachery, of innocence pitted against corruption, in which God and Satan fight a bitter battle for control of mankind's destiny.

Rapid Russian Vol 1 written by Earworms performed by Berlitz on CD (Unabridged)£14.99

Musical Audio Language Learning / On CD with supporting booklet earworms Musical Brain Tranier Rapid Languages: Volume 1 deals with the essentials for a visit abroad looking at typical situations like; taking a taxi, at the hotel, at the restaurant, requesting, polite phrases .....

Stoneheart written by Charlie Fletcher performed by Charlie Fletcher on CD (Abridged)£4.99

When George breaks the dragon's head outside the Natural History Museum in London, he awakens an ancient power, which hunts him down with a terrifying wrath, trapping him and his friend Edie in a world of danger.

Suffer the Little Children written by Donna Leon performed by Andrew Sachs on CD (Abridged)£4.99

When Commissario Brunetti is summoned to the hospital bedside of a senior paediatrician whose skull has been fractured, he is confronted with more questions than answers. Three men, a Carabinieri captain and two privates from out of town, have burst into the doctor's apartment....

Switching Time - A Doctor's Harrowing Story of Multiple Personalities written by Richard Baer performed by Lloyd James on CD (Unabridged)£19.99

A psychiatrist describes his work with Karen Overhill, a patient complaining of acute depression who turned out to have been a victim of horrific childhood sexual abuse, who to survive had developed seventeen distinct personalities, and his challenging efforts to reunite the separate selves into a whole person.

Thanks, Johnners - An Affectionate Tribute to a Broadcasting Legend written by Jonathan Agnew performed by Jonathan Agnew and Stephen Fry on CD (Unabridged)£9.99

Read by Jonathan Agnew with a foreword read by the magnificent Stephen Fry with surprise contributions from Jonathan's test-match special colleagues! Perfect for cricket fans everywhere, Thanks Johnners is a warm and witty tribute to Brian Johnston and his time at the helm of Test Match Special.

The Elephant Keeper written by Chris Nicholson performed by Roger May on CD (Unabridged)£19.99

In the middle of the 18th century, a ship docks at Bristol with an extraordinary cargo: two young elephants. Bought by a wealthy landowner, they are taken to his estate in the English countryside. A stable boy, Tom Page, is given the task of caring for them.

The Falls written by Ian Rankin performed by James Macpherson on CD (Abridged)£14.99

A student has gone missing in Edinburgh. She's not just any student, though, but the daughter of well-to-do and influential bankers. There's almost nothing to go on until DI John Rebus gets an unmistakable gut feeling that there's more to this than just another runaway spaced out on unaccustomed freedom.

The Grand Sophy written by Georgette Heyer performed by Sarah Woodward on CD (Unabridged)£29.99

Resourceful, adventurous and utterly indefatigable, Sophy is hardly the mild-mannered girl that the Rivenhalls expect when they agree to take her in. Kind-hearted Aunt Lizzy is shocked; stern Cousin Charles and his humourless fiancee Eugenia are disapproving.

The Immortalists - Charles Lindbergh and Dr. Alexis Carrel and their quest to Live Forever written by David M. Friedman performed by Todd McLaren on CD (Unabridged)£19.99

For all the attention lavished on Charles Lindbergh, one story has remained untold until now: his macabre scientific collaboration with Dr Alexis Carrel. Together this oddest of couples – one a brilliant surgeon turned social engineer, the other a failed dirt farmer turned hero of the skies ....

The Kalevala written by Elias Lonnrot performed by Keith Bosley on CD (Unabridged)£39.99

A compelling insight into the myths and folklore of Finland, The Kalevala is often compared to such epic poems as Homer's Odyssey. Drawing from oral storytelling traditions, Elias Lönnrot made this collection in the 19th-century, and it helped to cement Finnish identity in the turmoil of the 20th-century.

The Last Empress written by Anchee Min performed by Alexandra O'Karma on CD (Unabridged)£19.99 - £29.99

At the end of the nineteenth century China is rocked by humiliating foreign attacks and local rebellions. The only constant is the power wielded by one woman: the resilient, ever-resourceful Tzu Hsi, also known as Empress Orchid.

The Master and Margarita written by Mikhail Bulgakov performed by Julian Rhind-Tutt on CD (Unabridged)£34.99

The Devil comes to Moscow; but he isn't all bad. Pontius Pilate sentences a charismatic leader to his death, but yearns for redemption; and a writer tries to destroy his greatest tale, but discovers that manuscripts don't burn.

The Red and The Black written by Stendal performed by Bill Homewood on CD (Abridged)£24.99

The tale of social-climbing arriviste Julien Sorel brilliantly captures the contradictions and hypocrisies permeating French society under the Bourbon Restoration. Using his formidable intellect, innate cunning and charm, Julien clambers his way to the top, manipulating and seducing those who ....

The Triple Package - How Three Unlikely Traits Explain the Rise and Fall of Cultural Groups in America written by Amy Chua and Jed Rubenfeld performed by Jonathan Todd Ross on CD (Unabridged)£19.99

It may be taboo to say, but some groups in America do better than others. Mormons have recently risen to astonishing business success. Cubans in Miami climbed from poverty to prosperity in a generation. Nigerians earn doctorates at stunningly high rates.

Young Stalin written by Simon Sebag Montefiore performed by Sean Barrett on CD (Abridged)£9.99 - £14.99

Young Stalin is a remarkable adventure story about an exceptional, turbulent young man, born in exoticism, raised in the church, fancying himself a poet, then embracing revolutionary idealism and thereby finding his romantic Messianic mission in life.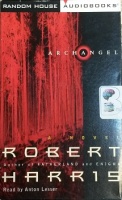 Archangel written by Robert Harris performed by Anton Lesser on Cassette (Abridged)£4.99
While in Moscow, historian Fluke Kelso is approached by someone claiming to have been present when Stalin died, but a simple check into the old man's story turns into a murderous chase into the dark forests of northern Russia near the White Sea port of Archangel.
---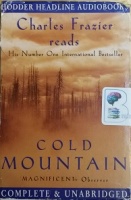 Cold Mountain written by Charles Frazier performed by Charles Frazier on Cassette (Unabridged)£19.99
A soldier wounded in the Civil War, Inman turns his back on the carnage of the battlefield and begins the treacherous journey home to Cold Mountain, and to Ada, the woman he loved before the war began. As Inman attempts to make his way across the mountains, through the devastated landscape....
---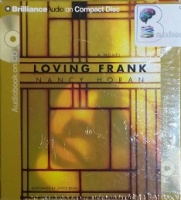 Loving Frank written by Nancy Horan performed by Joyce Bean on CD (Abridged)£9.99
In the internationally bestselling vein of The Paris Wife and Z: a novel of Zelda Fitzgerald this biographical novel is set in the early 1900s when polite Chicago society was rocked by terrible scandal when renowned architect, Frank Lloyd Wright, ran off with Mamah Cheney, a client's wife.
---
---
---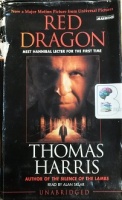 Red Dragon written by Thomas Harris performed by Alan Sklar on Cassette (Unabridged)£14.99
A quiet summer night...a neat suburban house...and another happy family is shattered -- the latest victims of a grisly series of hideous sacrificial killings that no one understands, and no one can stop. Nobody lives to tell of the unimaginable carnage. Only the blood-stained walls bear witness.
---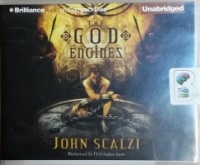 The God Engines written by John Scalzi performed by Christopher Lane on CD (Unabridged)£19.99
Captain Ean Tephe is a man of faith, whose allegiance to his lord and to his ship is uncontested. The Bishopry Militant knows this - and so, when it needs a ship and crew to undertake a secret, sacred mission to a hidden land, Tephe is the captain to whom the task is given.
---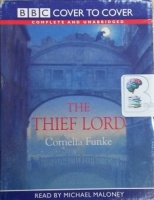 The Thief Lord written by Cornelia Funke performed by Michael Maloney on Cassette (Unabridged)£14.99
Two orphaned children are on the run, hiding among the crumbling canals and misty alleyways of the city. Befriended by a gang of street children and their mysterious leader, the Thief Lord, they shelter in an old, disused cinema. On their trail is a bungling detective, obsessed with disguises and the health...
---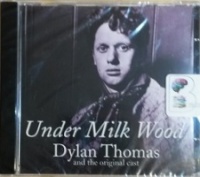 Under Milk Wood written by Dylan Thomas performed by Dylan Thomas and Original Cast on CD (Unabridged)£9.99
Dylan Thomas' fantastic reading of 'Under Milk Wood' performed by Dylan Thomas and a remarkable cast available for the first time on CD. Under Milk Wood was originally a radio play and later a stage play and film which was written and delivered to the BBC in 1953.
---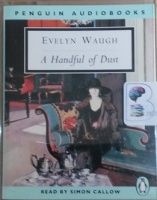 A Handful of Dust written by Evelyn Waugh performed by Simon Callow on Cassette (Abridged)£14.99
After seven years of marriage, Lady Brenda is bored with country life at Hetton Abbey. She drifts into an affair with shallow young socialite John Beaver and forsakes her unsuspecting husband Tony as she becomes more and more involved with the glamorous Belgravia set.
---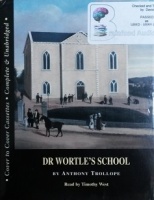 Dr Wortle's School written by Anthony Trollope performed by Timothy West on Cassette (Unabridged)£19.99
Can it be right to persist in a bigamous marriage? Mr. Peacocke, a classical scholar, has come to Broughtonshire with his beautiful American wife to live as a schoolmaster. But when the blackmailing brother of her first husband - a reprobate from Louisiana - appears at the school gates...
---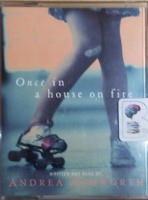 Once in a House on Fire written by Andrea Ashworth performed by Andrea Ashworth on Cassette (Abridged)£4.99
Andrea Ashworth's father stopped on the way home from work one night to take a leak. He slipped in some mud, hit his head on a rock and drowned face-down in a stream less than four inches deep. Andrea was five years old; her sister was three; her mother was twenty-five.
---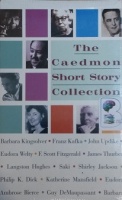 The Caedmon Short Story Collection written by Various Great Modern Authors performed by David McCallum, Claire Bloom, Celia Johnson and John Updike on Cassette (Abridged)£19.99
This collection, culled from the Caedmon archives of the past fifty years, includes such selections as John Updike's "Persistence of Desire" and Eudora Welty's "Why I Live at the P.O.," both read by the respective authors.
---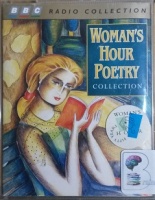 Women's Hour Poetry Collection written by Various Famous Poets performed by Jan Francis, Hannah Gordon, Trevor Nichols and Maggie Steed on Cassette (Abridged)£4.99
This anthology contains work by over 80 female poets, including Elizabeth Barrett Browning, Emily Bronte, Emily Dickinson, Fiona Pitt-Kethley and Liz Lochead.
---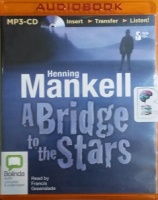 A Bridge to the Stars written by Henning Mankell performed by Francis Greenslade on MP3 CD (Unabridged)£9.99
This poignant novel explores how a unilateral decision can change a life. Two things are hard for Joel Gustafson to cope with: not knowing why, and not being able to do anything about it. Joel's father was once a sailor who lived by the sea. Joel's mother once lived with them.
---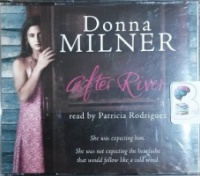 After River written by Donna Milner performed by Patricia Rodriguez on CD (Abridged)£4.99
Growing up on a dairy farm in the mountains of British Columbia in the 1960s, three kilometres north of the American border, Natalie Ward knew little of the outside world. But she had her family. A family so close and loving that Natalie believed they were the envy of the nearby town....
---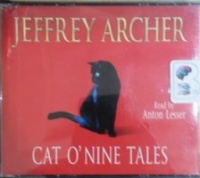 Cat O'Nine Tales written by Jeffrey Archer performed by Anton Lesser on CD (Unabridged)£19.99
Cat O' Nine Tales is the sixth collection of irresistible short stories from the master storyteller,illustrated by the internationally acclaimed artist, Ronald Searle, creator of Molesworth. These twelve yarns are satisfying and ingeniously plotted, featuring richly drawn characters and Jeffrey Archer's ...