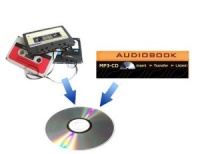 3 Hour Fixed Price Audio Transfer for Customers Own Tapes£25.00
This is the fixed price £25.00 item to be used by Customers when ordering conversion of their own sub 3 hour Audio Cassette or MP3 CD title.
---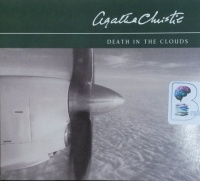 Death in the Clouds written by Agatha Christie performed by David Timson on CD (Abridged)£4.99
From seat No.9, Hercule Poirot was ideally placed to observe his fellow air passengers. Over to his right sat a pretty young woman, ahead, across the gangway in seat No.8, a detective writer was being troubled by an aggressive wasp. What Poirot did not yet realize was that behind him, in seat No.2, sat the ...
---
---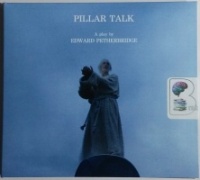 Pillar Talk - A Play written by Edward Petherbridge performed by Edward Petherbridge on CD (Unabridged)£14.99
Exclusive to Brainfood Audiobooks! Esteemed actor Edward (Nicholas Nickleby) Petherbridge uses the story of Symeon Stylites, the 5th century monk who lived on a pillar for thirty-six years, as a framework for an existential inquiry into imagination, belief, doubt, miracles and why one would live 'as I live.'
---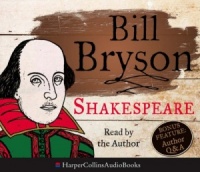 Shakespeare written by Bill Bryson performed by Bill Bryson on CD (Unabridged)£6.99 - £7.99
This short biography of William Shakespeare by world famous writer Bill Bryson brims with the author's inimitable wit and intelligence.
---
---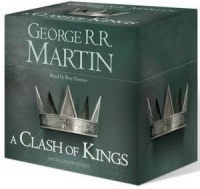 A Clash of Kings written by George R.R. Martin performed by Roy Dotrice on CD (Unabridged)£38.99
George R. R. Martin's superb fantasy epic continues in consummate style as bloodshed and alchemy lay waste the Seven Kingdoms. This second volume of A Song of Ice and Fire is unabridged and on 30 CDs.
---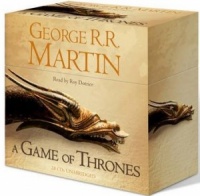 A Game of Thrones written by George R.R. Martin performed by Roy Dotrice on CD (Unabridged)£38.99
This first volume in the hugely popular and highly acclaimed epic fantasy series A SONG OF ICE AND FIRE is unabridged on 28 CDs.
---
---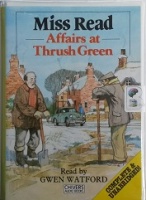 Affairs at Thrush Green written by Mrs Dora Saint as Miss Read performed by Gwen Watford on Cassette (Unabridged)£16.99 - £19.99
When Charles Henstock, rector of Thrush Green, moves a mile downhill to the parish of Lulling, his many friends rejoice in his promotion. But an unfortunate skirmish with one of his wealthy parishioners over the Lady Chapel kneelers saddens him. England, 1930s.
---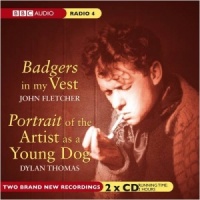 Badgers in My Vest and Portrait of the Artist as a Young Dog written by Dylan Thomas performed by BBC Full Cast Dramatisation on CD (Unabridged)£4.99 - £6.99
Badgers in My Vest is a new, darkly funny play by an acclaimed contemporary playwright, based on a true incident in Dylan Thomas' life.
---
---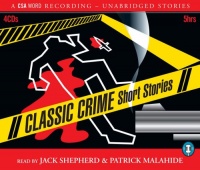 Classic Crime Short Stories written by Various Famous Crime Writers performed by Jack Shepherd and Patrick Malahide on CD (Unabridged)£4.99 - £9.99
Discover a world of heroes and villains, suspense and intrigue. This riveting and comprehensive collection brings together some of the best crime writing of all time.
---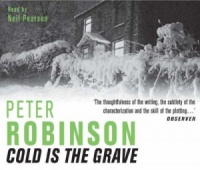 Cold is the Grave written by Peter Robinson performed by Neil Pearson on CD (Abridged)£19.99
Detective Inspector Alan Banks relationship with Chief Constable Riddle has always been strained. So Banks is more than a little surprised when Riddle summons him late one night and begs for his help.
---
---
---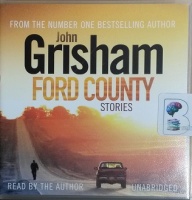 Ford County - Stories written by John Grisham performed by John Grisham on CD (Unabridged)£4.99
In his first collection of short stories John Grisham takes us back to Ford County, Mississippi, the setting of his first novel, A TIME TO KILL. ·Wheelchair-bound Inez Graney and her two older sons, Leon and Butch, take a bizarre road trip through the Mississippi Delta to visit the youngest Graney brother...
New In March 2018 Part 3
(in alphabetical order)
A Detective in Love written by H.R.F. Keating performed by Sheila Mitchell on CD (Unabridged)£9.99 - £14.99

DCI Harriet Martens is nicknamed the Hard Detective. But for Harriet, love proves more dangerous than any of her cases… Britain's number one tennis star, the beautiful Bubbles Xingara, has been murdered in the grounds of her luxurious house.

A History of the World in 100 Objects written by Neil MacGregor performed by Neil MacGregor on CD (Unabridged)£14.99 - £29.99

In 2010, the BBC and the British Museum embarked on an ambitious project: to tell the story of two million years of human history using one hundred objects selected from the Museum's vast and renowned collection. Presented by the British Museum's Director Neil MacGregor....

Around the World in Eighty Days written by Jules Verne performed by Bill Homewood on CD (Unabridged)£19.99

Undoubtedly one of the most celebrated tales of all time, this is both high-octane thriller and fascinating travelogue. Phileas Fogg, intrepid Victorian gentleman-about-town, accepts a wager that he cannot travel around the world in 80 days.

Battles and Quests written by Anthony Horowitz performed by John Sessions on CD (Abridged)£3.99 - £4.99

There was a time when monsters and dragons roamed the earth and the gods walked among us. A time of blood, swords and furious battles. A time of legends, heroes, darkness and death . . . The first in a series of masterful retellings of classic myths from Anthony Horowitz.

Birds in Town and Village written by W.H. Hudson performed by Neville Jason on CD (Unabridged)£19.99

William Henry Hudson was a founding member of the Royal Society for the Protection of Birds (RSPB). Though born in Argentina, Hudson came to England in 1874, where he remained until his death in 1922. Absorbed by nature, and in particular by the lives and activities of birds....

Dirk Gently's Holistic Detective Agency - BBC Dramatisation written by Douglas Adams performed by BBC Full Cast Dramatisation, Billy Boyd, Andrew Sachs and Jim Carter on CD (Abridged)£29.99

This is the first of three 6 x 30 minute full-cast dramatisations from the author and production team that brought us the most recent three series of "The Hitchhiker's Guide to the Galaxy". This first production is based on Douglas Adams' novel of the same name, adapted by Mike Stott....

Hold Tight written by Harlan Coben performed by Tim Machin on CD (Abridged)£3.99 - £4.99

Tia and Mike Baye never imagined they'd become the type of overprotective parents who spy on their kids. But their 16-year-old son Adam has been unusually distant lately, and after the suicide of his classmate Spencer, they can't help but worry.

Last Post written by Max Arthur performed by Max Arthur, Paul McGann and Clive Mantle on CD (Abridged)£6.99 - £28.99

A Genius Performance by Clive Mantle!

This book deals with the last 21 living British veterans of the First World War. These interviews, conducted in 2004, will never be repeated, as the youngest was 106 years old, and most are now gone. These first-person accounts follow the young soldiers from their homes throughout Britain to the raging battles while in the service of the Royal Field Artillery, Black Watch, Royal Navy, and others.

Life, the Universe and Everything written by Douglas Adams performed by Douglas Adams on Cassette (Unabridged)£19.99

After a series of events which have involved Arthur Dent being alternately blown up and insulted in more bizarre regions of the Galaxy than he has ever dreamt existed, he finds himself stranded on Prehistoric Earth. Luckily an amazing rescue by Ford Prefect and a time eddy, cleverly ....

Orphan of Angel Street written by Annie Murray performed by Frances Barber on CD (Abridged)£4.99

Abandoned at birth, little Mercy Hanley shows a fierce determination few others can match. Her inner fire burns brightly, even in the harsh conditions of turn-of-the-century Birmingham. For behind Mercy's pale and haunting face, there is a mind of steel, as her harsh foster mother,...

Paradise Lost written by John Milton performed by Anton Lesser on CD (Abridged)£7.99

A Genius Performance by Anton Lesser! Paradise Lost is the greatest epic poem in the English language. In words remarkable for their richness of rhythm and imagery, Milton tells the story of Man's creation, fall and redemption - to "justify the ways of God to men" Naxos.

Paradise Lost written by John Milton performed by Anton Lesser on CD (Unabridged)£24.99 - £39.99

A Genius Performance by Anton Lesser! Paradise Lost is the greatest epic poem in the English language. In words remarkable for their richness of rhythm and imagery, Milton tells the story of Man's creation, fall and redemption - to "justify the ways of God to men". Naxos

Paradise Lost written by John Milton performed by Simon Vance on MP3 CD (Unabridged)£19.99

John Milton's Paradise Lost is one of the greatest epic poems in the English language. It tells the story of the Fall of Man, a tale of immense drama and excitement, of rebellion and treachery, of innocence pitted against corruption, in which God and Satan fight a bitter battle for control of mankind's destiny.

Rapid Russian Vol 1 written by Earworms performed by Berlitz on CD (Unabridged)£14.99

Musical Audio Language Learning / On CD with supporting booklet earworms Musical Brain Tranier Rapid Languages: Volume 1 deals with the essentials for a visit abroad looking at typical situations like; taking a taxi, at the hotel, at the restaurant, requesting, polite phrases .....

Science Fiction Writers written by British Library performed by Douglas Adams, Brian Aldiss, Isaac Asimov and J G Ballard on CD (Abridged)£7.99 - £9.99

What is science fiction? Are science fiction writers under-appreciated compared to literary novelists? Is their prime mission to predict the future or to comment on the present? These and other questions are discussed by major writers including Isaac Asimov, Douglas Adams, Brian Aldiss, .....

Stoneheart written by Charlie Fletcher performed by Charlie Fletcher on CD (Abridged)£4.99

When George breaks the dragon's head outside the Natural History Museum in London, he awakens an ancient power, which hunts him down with a terrifying wrath, trapping him and his friend Edie in a world of danger.

Suffer the Little Children written by Donna Leon performed by Andrew Sachs on CD (Abridged)£4.99

When Commissario Brunetti is summoned to the hospital bedside of a senior paediatrician whose skull has been fractured, he is confronted with more questions than answers. Three men, a Carabinieri captain and two privates from out of town, have burst into the doctor's apartment....

Thanks, Johnners - An Affectionate Tribute to a Broadcasting Legend written by Jonathan Agnew performed by Jonathan Agnew and Stephen Fry on CD (Unabridged)£9.99

Read by Jonathan Agnew with a foreword read by the magnificent Stephen Fry with surprise contributions from Jonathan's test-match special colleagues! Perfect for cricket fans everywhere, Thanks Johnners is a warm and witty tribute to Brian Johnston and his time at the helm of Test Match Special.

The ABC Murders written by Agatha Christie performed by Hugh Fraser on CD (Abridged)£4.99

The murderer is also playing a game with Hercule Poirot, alerting him in advance to the locations of the murders. But each time Poirot arrives it is already too late. Intrigued by the psychopath's mind and methodology Hercule Poirot...

The Elephant Keeper written by Chris Nicholson performed by Roger May on CD (Unabridged)£19.99

In the middle of the 18th century, a ship docks at Bristol with an extraordinary cargo: two young elephants. Bought by a wealthy landowner, they are taken to his estate in the English countryside. A stable boy, Tom Page, is given the task of caring for them.

The Falls written by Ian Rankin performed by James Macpherson on CD (Abridged)£14.99

A student has gone missing in Edinburgh. She's not just any student, though, but the daughter of well-to-do and influential bankers. There's almost nothing to go on until DI John Rebus gets an unmistakable gut feeling that there's more to this than just another runaway spaced out on unaccustomed freedom.

The Immortalists - Charles Lindbergh and Dr. Alexis Carrel and their quest to Live Forever written by David M. Friedman performed by Todd McLaren on CD (Unabridged)£19.99

For all the attention lavished on Charles Lindbergh, one story has remained untold until now: his macabre scientific collaboration with Dr Alexis Carrel. Together this oddest of couples – one a brilliant surgeon turned social engineer, the other a failed dirt farmer turned hero of the skies ....

The Kalevala written by Elias Lonnrot performed by Keith Bosley on CD (Unabridged)£49.99

A compelling insight into the myths and folklore of Finland, The Kalevala is often compared to such epic poems as Homer's Odyssey. Drawing from oral storytelling traditions, Elias Lönnrot made this collection in the 19th-century, and it helped to cement Finnish identity in the turmoil of the 20th-century.

The Last Empress written by Anchee Min performed by Alexandra O'Karma on CD (Unabridged)£19.99 - £29.99

At the end of the nineteenth century China is rocked by humiliating foreign attacks and local rebellions. The only constant is the power wielded by one woman: the resilient, ever-resourceful Tzu Hsi, also known as Empress Orchid.

The Master and Margarita written by Mikhail Bulgakov performed by Julian Rhind-Tutt on CD (Unabridged)£34.99

The Devil comes to Moscow; but he isn't all bad. Pontius Pilate sentences a charismatic leader to his death, but yearns for redemption; and a writer tries to destroy his greatest tale, but discovers that manuscripts don't burn.

The Red and The Black written by Stendal performed by Bill Homewood on CD (Abridged)£24.99

The tale of social-climbing arriviste Julien Sorel brilliantly captures the contradictions and hypocrisies permeating French society under the Bourbon Restoration. Using his formidable intellect, innate cunning and charm, Julien clambers his way to the top, manipulating and seducing those who ....

The Triple Package - How Three Unlikely Traits Explain the Rise and Fall of Cultural Groups in America written by Amy Chua and Jed Rubenfeld performed by Jonathan Todd Ross on CD (Unabridged)£19.99

It may be taboo to say, but some groups in America do better than others. Mormons have recently risen to astonishing business success. Cubans in Miami climbed from poverty to prosperity in a generation. Nigerians earn doctorates at stunningly high rates.

Young Stalin written by Simon Sebag Montefiore performed by Sean Barrett on CD (Abridged)£9.99 - £14.99

Young Stalin is a remarkable adventure story about an exceptional, turbulent young man, born in exoticism, raised in the church, fancying himself a poet, then embracing revolutionary idealism and thereby finding his romantic Messianic mission in life.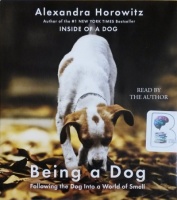 Being a Dog written by Alexandra Horowitz performed by Alexandra Horowitz on CD (Unabridged)£24.99
A New York Times Bestseller A Science Friday and Library Journal Best Science Book of the Year Alexandra Horowitz, the author of the lively, highly informative New York Times bestselling blockbuster Inside of a Dog, explains how dogs perceive the world through their most spectacular organ--the nose--and how we...
---
---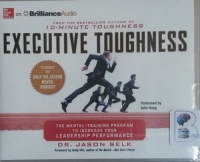 Executive Toughness - The Mental Training Program to Increase Your Leadership Performance written by Dr. Jason Selk performed by John Haag on CD (Unabridged)£14.99
Take your professional game to the next level-in 100 seconds or less! People with inborn talent may be good at what they do-but only the mentally tough reach the highest plateaus in their field. And here's the best news of all: mental toughness is something anyone can learn. Director of mental training for the..
---
Farside written by Ben Bova performed by Stefan Rudnicki on CD (Unabridged)£39.99
When an Earth-sized planet circling a star some 30 light-years away is detected, the race is on to build an astronomical observatory on Farside, the side of the Moon that never faces Earth a dangerous task that is plagued by accidents, mental and emotional breakdowns and a discovery that will forever change the human race.
---
---
---
---
---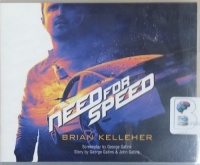 Need for Speed written by Brian Kelleher performed by Alexander Cendese on CD (Unabridged)£9.99
A near-impossible cross-country race against time - one that begins as a mission for revenge, but proves to be one of redemption. Based on the most successful racing video game franchise ever with over 140 million copies sold, Need for Speed captures the freedom and excitement of the game in a...
---
---
---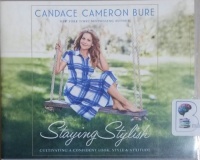 Staying Stylish written by Candace Cameron Bure performed by Candace Cameron Bure on CD (Unabridged)£19.99
Candace Cameron Bure, best known as D. J. Tanner from Full House and Fuller House and a New York Times best-selling author, whose faith and wit have delighted audiences for decades, lets you in on her best-kept secrets for Staying Stylish. This gorgeous manual for beauty, style, health, and spiritual ...
---
---
---
---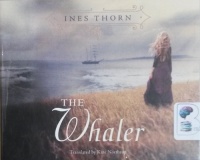 The Whaler written by Ines Thorn performed by Kate Northrop on CD (Unabridged)£19.99
In the opening epic novel of The Island of Sylt trilogy by bestselling author Ines Thorn, a young woman must choose between love and poverty, or thrilling adventure and tormented passion. Germany's North Sea Coast: The Island of Sylt, 1764 Life in the windswept village of Rantum in the North Sea is fraught...
---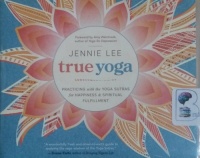 True Yoga - Practicing with the Yoga Sutras for Happiness and Spiritual Fulfillment written by Jennie Lee performed by Jennie Lee on CD (Unabridged)£19.99
USA Best Book Awards 2016 Award Winning Finalist in Spirituality: Inspirational Category True Yoga is an inspirational guide that shows you how to overcome difficulties and achieve lasting happiness no matter what life brings, through the Eight Limbs of Yoga outlined in the Yoga Sutras. Whether challenged by...