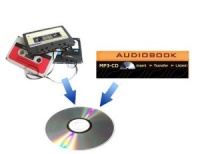 3 Hour Fixed Price Audio Transfer£10.00
This is the fixed price £10 item to be used when ordering conversion of a sub 3 hour Audio Cassette or MP3 CD title.
---
---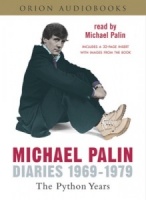 Michael Palin Diaries 1969-1979 - The Python Years written by Michael Palin performed by Michael Palin on CD (Abridged)£3.99 - £4.99
Michael Palin's diaries begin when he was newly married and struggling to make a name for himself in the world of television comedy. But Monty Python was just around the corner . . .
---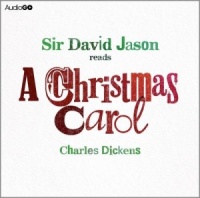 A Christmas Carol written by Charles Dickens performed by David Jason on CD (Abridged)£9.99
Dickens's story of solitary miser Ebenezer Scrooge, who is taught the true meaning of Christmas by the three ghosts of Christmas past, present and future, has been adapted into countless film and stage versions and is today the most famous and loved of all Christmas tales.
---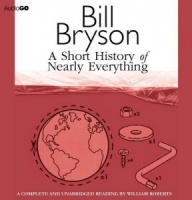 A Short History of Nearly Everything written by Bill Bryson performed by William Roberts on CD (Unabridged)£24.99 - £29.99
In A Short History of Nearly Everything, beloved author Bill Bryson confronts his greatest challenge yet: to understand—and, if possible, answer—the oldest, biggest questions we have posed about the universe and ourselves.
---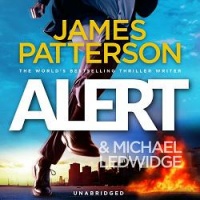 Alert written by James Patterson and Michael Ledwidge performed by Danny Mastrogiorgio and Henry Leyva on CD (Unabridged)£6.99
Every New Yorker's worst nightmare is about to become a reality. New York has seen more than its fair share of horrific attacks, but the city is about to be shaken in a way it never has before. After two devastating catastrophes in quick succession, everyone is on edge.
---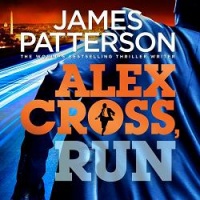 Alex Cross, Run written by James Patterson performed by Michael Boatman on CD (Abridged)£4.99
Detective Alex Cross arrests renowned plastic surgeon Elijah Creem for sleeping with teenage girls. Now, his life ruined, Creem is out of jail, and he's made sure that no one will recognize him - by giving himself a new face. A young woman is found hanging from a sixth-floor window, and Alex is called to the scene.
---
---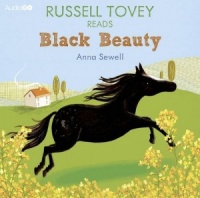 Black Beauty written by Anna Sewell performed by Russell Tovey on CD (Abridged)£5.99
Russell Tovey reads the story of the handsome and spirited horse, Black Beauty."'I hope you will grow up gentle and good, and never learn bad ways; do your work with a good will, lift your feet up well when you trot, and never bite or kick..."
---
---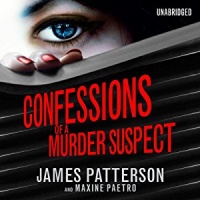 Confessions of a Murder Suspect written by James Patterson and Maxine Paetro performed by Emma Galvin on CD (Unabridged)£11.99
On the night Malcolm and Maud Angel are murdered, their daughter Tandy knows just three things: 1) She was one of the last people to see her parents alive. 2) The suspect list only includes Tandy and her three siblings. 3) She can't trust anyone--maybe not even herself.
---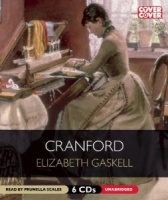 Cranford written by Elizabeth Gaskell performed by Prunella Scales on CD (Unabridged)£19.99
"I'll not listen to reason," she said, now in full possession of her voice, which had been rather choked with sobbing. "Reason always means what someone else has got to say."'
---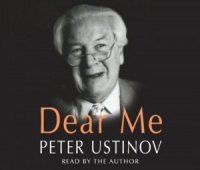 Dear Me written by Peter Ustinov performed by Peter Ustinov on CD (Abridged)£4.99 - £9.99
Sir Peter Ustinov's beautifully crafted autobiography is told with exquisite wit and insight. From his birth in April 1921, it spans his extraordinary career as actor, playwright, film star and director, confirming his early belief that he is 'irrevocably betrothed to laughter'.
---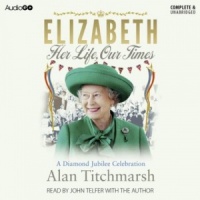 Elizabeth - Her Life, Our Times written by Alan Titchmarsh performed by Alan Titchmarsh and John Telfer on CD (Unabridged)£7.99 - £14.99
On 2 June 1953, 27-year-old Princess Elizabeth of York was crowned Queen, the eyes of the world upon her as she dedicated herself to her country.
---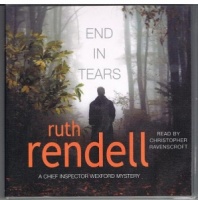 End in Tears written by Ruth Rendell performed by Christopher Ravenscroft on CD (Abridged)£5.99
A lump of concrete dropped deliberately from a little stone bridge kills the wrong person. The young woman in the car behind is spared. But only for a while...
---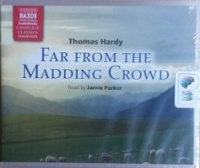 Far From The Madding Crowd written by Thomas Hardy performed by Jamie Parker on CD (Unabridged)£39.99
In a remote corner of early Victorian England, where traditional practices remain untouched by time, Bathsheba Everdene stands out as a beacon of female independence and self-reliance. However, when confronted with three suitors, among them the dashing Captain Troy...
---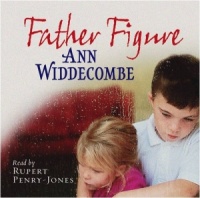 Father Figure written by Ann Widdecombe performed by Rupert Penry-Jones on CD (Abridged)£4.99
Jason Kirk is a 32-year-old teacher who believes he is happily married until he returns home one day to find that his wife has left him, taking their two young children with her.
Suddenly Jason finds the role of father denied to him as he is separated from his children and reduced to the role of visitor.
New In March 2018 Part 3
(in alphabetical order)
A Detective in Love written by H.R.F. Keating performed by Sheila Mitchell on CD (Unabridged)£9.99 - £14.99

DCI Harriet Martens is nicknamed the Hard Detective. But for Harriet, love proves more dangerous than any of her cases… Britain's number one tennis star, the beautiful Bubbles Xingara, has been murdered in the grounds of her luxurious house.

A History of the World in 100 Objects written by Neil MacGregor performed by Neil MacGregor on CD (Unabridged)£19.99 - £29.99

In 2010, the BBC and the British Museum embarked on an ambitious project: to tell the story of two million years of human history using one hundred objects selected from the Museum's vast and renowned collection. Presented by the British Museum's Director Neil MacGregor....

Around the World in Eighty Days written by Jules Verne performed by Bill Homewood on CD (Unabridged)£19.99

Undoubtedly one of the most celebrated tales of all time, this is both high-octane thriller and fascinating travelogue. Phileas Fogg, intrepid Victorian gentleman-about-town, accepts a wager that he cannot travel around the world in 80 days.

Battles and Quests written by Anthony Horowitz performed by John Sessions on CD (Abridged)£3.99 - £4.99

There was a time when monsters and dragons roamed the earth and the gods walked among us. A time of blood, swords and furious battles. A time of legends, heroes, darkness and death . . . The first in a series of masterful retellings of classic myths from Anthony Horowitz.

Beasts and Monsters written by Anthony Horowitz performed by John Sessions on CD (Unabridged)£4.99

There was a time when monsters and dragons roamed the earth and the gods walked among us. A time of blood, swords and furious battles. A time of legends, heroes, darkness and death...This is the first in a series of masterful retellings of classic myths from Anthony Horowitz.

Birds in Town and Village written by W.H. Hudson performed by Neville Jason on CD (Unabridged)£19.99

William Henry Hudson was a founding member of the Royal Society for the Protection of Birds (RSPB). Though born in Argentina, Hudson came to England in 1874, where he remained until his death in 1922. Absorbed by nature, and in particular by the lives and activities of birds....

Cousin Kate written by Georgette Heyer performed by Jilly Bond on CD (Unabridged)£19.99 - £29.99

When young and beautiful governess Kate Malvern finds herself unemployed, she is taken in by Minerva Broome, the aunt she has never met, and whisked away to the majestic country home of Staplewood. However, things are not as they seem: strange things start to happen in the manor....

Go Set a Watchman written by Harper Lee performed by Reese Witherspoon on CD (Unabridged)£9.99

Go Set a Watchman is set during the mid-1950s and features many of the characters from To Kill a Mockingbird some twenty years later. Scout (Jean Louise Finch) has returned to Maycomb from New York to visit her father Atticus.

Hold Tight written by Harlan Coben performed by Tim Machin on CD (Abridged)£3.99 - £4.99

Tia and Mike Baye never imagined they'd become the type of overprotective parents who spy on their kids. But their 16-year-old son Adam has been unusually distant lately, and after the suicide of his classmate Spencer, they can't help but worry.

Last Post written by Max Arthur performed by Max Arthur, Paul McGann and Clive Mantle on CD (Abridged)£6.99 - £28.99

A Genius Performance by Clive Mantle!

This book deals with the last 21 living British veterans of the First World War. These interviews, conducted in 2004, will never be repeated, as the youngest was 106 years old, and most are now gone. These first-person accounts follow the young soldiers from their homes throughout Britain to the raging battles while in the service of the Royal Field Artillery, Black Watch, Royal Navy, and others.

Life, the Universe and Everything written by Douglas Adams performed by Douglas Adams on Cassette (Unabridged)£19.99

After a series of events which have involved Arthur Dent being alternately blown up and insulted in more bizarre regions of the Galaxy than he has ever dreamt existed, he finds himself stranded on Prehistoric Earth. Luckily an amazing rescue by Ford Prefect and a time eddy, cleverly ....

Lord Edgware Dies written by Agatha Christie performed by Michael Cochrane on CD (Abridged)£4.99

The novel features Hercule Poirot, Arthur Hastings and Chief Inspector Japp. An American actress married to Lord Edgware asks Poirot to aid her in getting a divorce from her husband. Poirot agrees to help her, meeting her husband. That evening, the actress is seen at a dinner with thirteen guests...

My Family and Other Strangers - Adventures in Family History written by Jeremy Hardy performed by Jeremy Hardy on CD (Abridged)£8.99

When Jeremy Hardy decided to explore his ancestry it was, in part, to get to the bottom of his grandmother Becky's dubious claims that the family descended from a certain 17th-century architect and that, more recently, Jeremy's great grandfather was personal bodyguard and confidant to the King.

Orphan of Angel Street written by Annie Murray performed by Frances Barber on CD (Abridged)£4.99

Abandoned at birth, little Mercy Hanley shows a fierce determination few others can match. Her inner fire burns brightly, even in the harsh conditions of turn-of-the-century Birmingham. For behind Mercy's pale and haunting face, there is a mind of steel, as her harsh foster mother,...

Paradise Lost written by John Milton performed by Anton Lesser on CD (Abridged)£7.99

A Genius Performance by Anton Lesser!

Paradise Lost is the greatest epic poem in the English language. In words remarkable for their richness of rhythm and imagery, Milton tells the story of Man's creation, fall and redemption - to "justify the ways of God to men".

Paradise Lost written by John Milton performed by Anton Lesser on CD (Unabridged)£39.99

A Genius Performance by Anton Lesser! Paradise Lost is the greatest epic poem in the English language. In words remarkable for their richness of rhythm and imagery, Milton tells the story of Man's creation, fall and redemption - to "justify the ways of God to men".

Paradise Lost written by John Milton performed by Simon Vance on MP3 CD (Unabridged)£19.99

John Milton's Paradise Lost is one of the greatest epic poems in the English language. It tells the story of the Fall of Man, a tale of immense drama and excitement, of rebellion and treachery, of innocence pitted against corruption, in which God and Satan fight a bitter battle for control of mankind's destiny.

Rapid Russian Vol 1 written by Earworms performed by Berlitz on CD (Unabridged)£14.99

Musical Audio Language Learning / On CD with supporting booklet earworms Musical Brain Tranier Rapid Languages: Volume 1 deals with the essentials for a visit abroad looking at typical situations like; taking a taxi, at the hotel, at the restaurant, requesting, polite phrases .....

Stoneheart written by Charlie Fletcher performed by Charlie Fletcher on CD (Abridged)£4.99

When George breaks the dragon's head outside the Natural History Museum in London, he awakens an ancient power, which hunts him down with a terrifying wrath, trapping him and his friend Edie in a world of danger.

Suffer the Little Children written by Donna Leon performed by Andrew Sachs on CD (Abridged)£4.99

When Commissario Brunetti is summoned to the hospital bedside of a senior paediatrician whose skull has been fractured, he is confronted with more questions than answers. Three men, a Carabinieri captain and two privates from out of town, have burst into the doctor's apartment....

Switching Time - A Doctor's Harrowing Story of Multiple Personalities written by Richard Baer performed by Lloyd James on CD (Unabridged)£19.99

A psychiatrist describes his work with Karen Overhill, a patient complaining of acute depression who turned out to have been a victim of horrific childhood sexual abuse, who to survive had developed seventeen distinct personalities, and his challenging efforts to reunite the separate selves into a whole person.

Thanks, Johnners - An Affectionate Tribute to a Broadcasting Legend written by Jonathan Agnew performed by Jonathan Agnew and Stephen Fry on CD (Unabridged)£9.99

Read by Jonathan Agnew with a foreword read by the magnificent Stephen Fry with surprise contributions from Jonathan's test-match special colleagues! Perfect for cricket fans everywhere, Thanks Johnners is a warm and witty tribute to Brian Johnston and his time at the helm of Test Match Special.

The Elephant Keeper written by Chris Nicholson performed by Roger May on CD (Unabridged)£19.99

In the middle of the 18th century, a ship docks at Bristol with an extraordinary cargo: two young elephants. Bought by a wealthy landowner, they are taken to his estate in the English countryside. A stable boy, Tom Page, is given the task of caring for them.

The Falls written by Ian Rankin performed by James Macpherson on CD (Abridged)£14.99

A student has gone missing in Edinburgh. She's not just any student, though, but the daughter of well-to-do and influential bankers. There's almost nothing to go on until DI John Rebus gets an unmistakable gut feeling that there's more to this than just another runaway spaced out on unaccustomed freedom.

The Grand Sophy written by Georgette Heyer performed by Sarah Woodward on CD (Unabridged)£29.99

Resourceful, adventurous and utterly indefatigable, Sophy is hardly the mild-mannered girl that the Rivenhalls expect when they agree to take her in. Kind-hearted Aunt Lizzy is shocked; stern Cousin Charles and his humourless fiancee Eugenia are disapproving.

The Immortalists - Charles Lindbergh and Dr. Alexis Carrel and their quest to Live Forever written by David M. Friedman performed by Todd McLaren on CD (Unabridged)£19.99

For all the attention lavished on Charles Lindbergh, one story has remained untold until now: his macabre scientific collaboration with Dr Alexis Carrel. Together this oddest of couples – one a brilliant surgeon turned social engineer, the other a failed dirt farmer turned hero of the skies ....

The Kalevala written by Elias Lonnrot performed by Keith Bosley on CD (Unabridged)£39.99

A compelling insight into the myths and folklore of Finland, The Kalevala is often compared to such epic poems as Homer's Odyssey. Drawing from oral storytelling traditions, Elias Lönnrot made this collection in the 19th-century, and it helped to cement Finnish identity in the turmoil of the 20th-century.

The Last Empress written by Anchee Min performed by Alexandra O'Karma on CD (Unabridged)£19.99 - £29.99

At the end of the nineteenth century China is rocked by humiliating foreign attacks and local rebellions. The only constant is the power wielded by one woman: the resilient, ever-resourceful Tzu Hsi, also known as Empress Orchid.

The Master and Margarita written by Mikhail Bulgakov performed by Julian Rhind-Tutt on CD (Unabridged)£34.99

The Devil comes to Moscow; but he isn't all bad. Pontius Pilate sentences a charismatic leader to his death, but yearns for redemption; and a writer tries to destroy his greatest tale, but discovers that manuscripts don't burn.

The Red and The Black written by Stendal performed by Bill Homewood on CD (Abridged)£24.99

The tale of social-climbing arriviste Julien Sorel brilliantly captures the contradictions and hypocrisies permeating French society under the Bourbon Restoration. Using his formidable intellect, innate cunning and charm, Julien clambers his way to the top, manipulating and seducing those who ....

The Triple Package - How Three Unlikely Traits Explain the Rise and Fall of Cultural Groups in America written by Amy Chua and Jed Rubenfeld performed by Jonathan Todd Ross on CD (Unabridged)£19.99

It may be taboo to say, but some groups in America do better than others. Mormons have recently risen to astonishing business success. Cubans in Miami climbed from poverty to prosperity in a generation. Nigerians earn doctorates at stunningly high rates.

Young Stalin written by Simon Sebag Montefiore performed by Sean Barrett on CD (Abridged)£9.99 - £14.99

Young Stalin is a remarkable adventure story about an exceptional, turbulent young man, born in exoticism, raised in the church, fancying himself a poet, then embracing revolutionary idealism and thereby finding his romantic Messianic mission in life.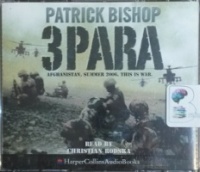 3 Para - Afghanistan, Summer 2006. This is War. written by Patrick Bishop performed by Christian Rodska on CD (Abridged)£9.99
Afghanistan, Summer 2006. This is war. Afghanistan in the summer of 2006. In blazing heat in remote outposts the 3 Para battlegroup is pitted against a stubborn enemy who keep on coming. Until now, the full story of what happened there has not been told. This is it.
---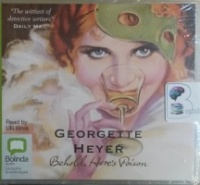 Behold, Here's Poison written by Georgette Heyer performed by Ulli Birve on CD (Unabridged)£39.99
It's no ordinary morning at the Poplars – the master is found dead in his bed, and it seems his high blood pressure was not the cause. When an autopsy reveals a sinister poison, it's up to the quietly resourceful Inspector Hannasyde to catch the murderer in time to spare the next victim.
---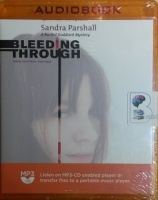 Bleeding Through - A Rachel Goddard Mystery written by Sandra Parshall performed by Tavia Gilbert on MP3 CD (Unabridged)£24.99
When veterinarian Rachel Goddard and Deputy Sheriff Tom Bridger take teenagers on an outing to clean up roadside trash in rural Mason County, Virginia, they make a grisly discovery: the plastic-wrapped body of a young woman. One teen peers at the face through the plastic and screams.
---
---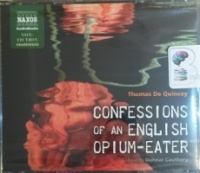 Confessions of an English Opium-Eater written by Thomas De Quincey performed by Gunnar Cauthery on CD (Unabridged)£19.99
Confessions of an English Opium-Eater, Thomas De Quincey's best-known work, is an account of his early life and opium addiction, in prose that is by turns witty, conversational, and nightmarish. The Confessions involve the listener in De Quincey's childhood and schooling, describing in detail his...
---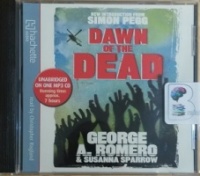 Dawn of the Dead written by George A. Romero and Susanna Sparrow performed by Christopher Ragland on MP3 CD (Unabridged)£4.99
When there is no more room in hell, the dead will walk the Earth. George A. Romero's iconic film and novel terrified generations. Now Dawn of the Dead is back to terrify once more. The world is being devastated by zombies. No one knows how far they have spread, or how to stop them.
---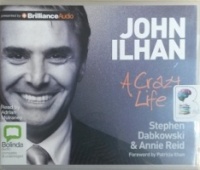 John Ilhan - A Crazy Life written by Stephen Dabkowski and Annie Reid performed by Adrian Mulraney on CD (Unabridged)£9.99
John Ilhan: A Crazy Life tells the fascinating story of John Ilhan - a working-class immigrant who overcame incredible odds to become one of the richest men in Australia. Founder of the phenomenally successful mobile telephone company Crazy John's, Ilhan tragically passed away in 2007 at the age of 42.
---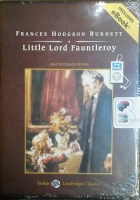 Little Lord Fauntleroy written by Frances Hodgson Burnett performed by Donada Peters on MP3 CD (Unabridged)£29.99
Young Cedric Errol lives in poverty in New York with his mother. When his father, who was disinherited for marrying an American, dies, Cedric is summoned to his grandfather's English estate. Although the old Earl has planned to transform the boy into a docile, traditional lord, it is Little Lord Fauntleroy...
---
---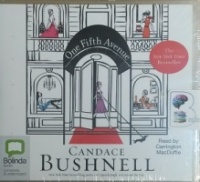 One Fifth Avenue written by Candace Bushnell performed by Carrington MacDuffie on CD (Unabridged)£24.99
One Fifth Avenue is THE building - the choicest, the hottest, with all the best people. Within its luxuriously thick walls the lives of New York City's elite play out. There is Schiffer Diamond, an over-forty actress who had given up making movies and moved to Europe, until the call to come home...
---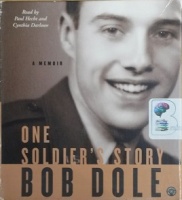 One Soldier's Story - A Memoir written by Bob Dole performed by Paul Hecht and Cynthia Darlowe on CD (Abridged)£4.99
Before he became one of America's most respected statesmen, Bob Dole was an average citizen serving heroically for his country. The bravery he showed after suffering near-fatal injuries in the final days of World War II is the stuff of legend. Now, for the first time in his own words, Dole tells the moving...
---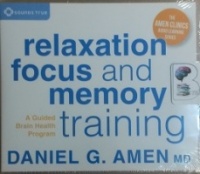 Relaxation Focus and Memory Training written by Daniel G. Amen MD performed by Daniel G. Amen MD on CD (Unabridged)£9.99
Research at the Amen Clinics verifies that the brain can heal itself at any stage of life - and that we can amplify the process through simple measures. With Relaxation, Focus, and Memory Training, Daniel Amen, MD, provides us with one of the most effective tools he uses with his own patients: a visualization..
---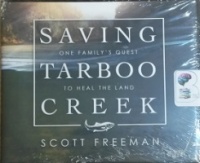 Saving Tarboo Creek - One Family's Quest to Heal the Land written by Scott Freeman performed by Mike Chamberlain on CD (Unabridged)£19.99
When the Freeman family decided to restore a damaged creek in Washington's Olympic Peninsula-to transform it from a drainage ditch into a stream that could again nurture salmon-they knew the task would be formidable and the rewards plentiful. In Saving Tarboo Creek, Scott Freeman artfully blends...
---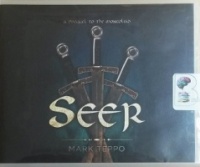 Seer - A Prequel to the Mongoliad written by Mark Teppo performed by Luke Daniels on CD (Unabridged)£9.99
When a merchant appears at the Catalonian chapter house of the Shield-Brethren, seeking to hire guards for his caravan, young Andreas is suspicious. Knights with his martial prowess are above protecting mere cargo wagons. Yet Andreas's wanderlust outweighs his concern, and soon the group...
---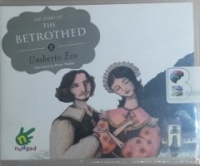 The Betrothed written by Umberto Eco performed by Peter Noble on CD (Unabridged)£9.99
Lorenzo and Lucia, both from peasant families, are planning their wedding. However, after meeting the villainous Don Rodrigo, the couple are forced to flee their village. Their dangerous journey in exile takes them through one of the most dramatic eras in Italian history, filled with war, famine, and plague.
---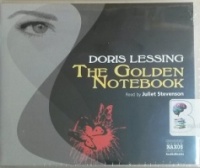 The Golden Notebook written by Doris Lessing performed by Juliet Stevenson on CD (Unabridged)£49.99
One of the most important books of the growing feminist movement of the 1950s, it was brought to a wider public by the Nobel Prize award to Doris Lessing in 2007. Authoress Anna Wulf attempts to overcome writers block by writing a comprehensive golden notebook which draws together...
---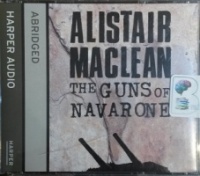 The Guns of Navarone written by Alistair MacLean performed by Bob Peck on CD (Abridged)£9.99
The Guns of Navarone and its three sequels, in which the same characters are sent on other wartime missions, together in one volume for the first time to mark the 50th anniversary of the original book . THE GUNS OF NAVARONE Mallory, Miller and Andrea are united into a lethally effective team.