---
---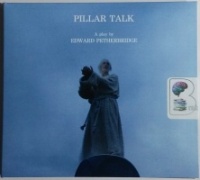 Pillar Talk - A Play written by Edward Petherbridge performed by Edward Petherbridge on CD (Unabridged)£14.99
Exclusive to Brainfood Audiobooks! Esteemed actor Edward (Nicholas Nickleby) Petherbridge uses the story of Symeon Stylites, the 5th century monk who lived on a pillar for thirty-six years, as a framework for an existential inquiry into imagination, belief, doubt, miracles and why one would live 'as I live.'
---
---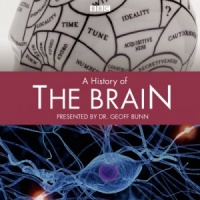 A History of the Brain written by Dr Geoff Bunn performed by Dr Geoff Bunn on CD (Unabridged)£6.99 - £7.29
This set covers 10 x 15 minute series on Radio 4 which was part of a two-week "Brain Season".
It explains in clear terms the latest discoveries in neuroscience. In this unprecedented journey, covering over 2,500 years of development in our understanding of what it is to be human.
---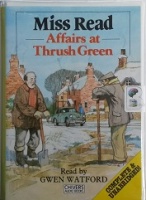 Affairs at Thrush Green written by Mrs Dora Saint as Miss Read performed by Gwen Watford on Cassette (Unabridged)£16.99 - £19.99
When Charles Henstock, rector of Thrush Green, moves a mile downhill to the parish of Lulling, his many friends rejoice in his promotion. But an unfortunate skirmish with one of his wealthy parishioners over the Lady Chapel kneelers saddens him. England, 1930s.
---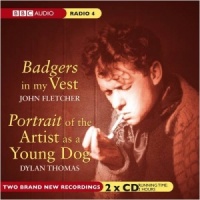 Badgers in My Vest and Portrait of the Artist as a Young Dog written by Dylan Thomas performed by BBC Full Cast Dramatisation on CD (Unabridged)£4.99 - £6.99
Badgers in My Vest is a new, darkly funny play by an acclaimed contemporary playwright, based on a true incident in Dylan Thomas' life.
---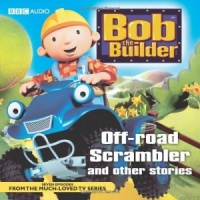 Bob the Builder - Off-Road Scrambler written by Bob the Builder Team performed by Bob the Builder Team on CD (Unabridged)£2.99
This title includes seven episodes from the hugely popular series featuring Bob the Builder, Roley, Lofty, Dizzy, Scoop, Muck and Spud - as seen on BBC TV.
---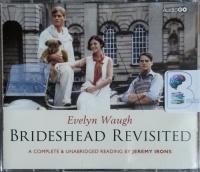 Brideshead Revisited written by Evelyn Waugh performed by Jeremy Irons on CD (Unabridged)£29.99 - £39.99
Brideshead Revisited is Evelyn Waugh's stunning novel of duty and desire set amongst the decadent, faded glory of the English aristocracy in the run-up to the Second World War.
Performed brilliantly by Jeremy Irons
---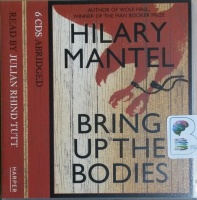 Bring Up The Bodies written by Hilary Mantel performed by Julian Rhind Tutt on CD (Abridged)£5.99
Winner of the Man Booker Prize 2012 Winner of the 2012 Costa Book of the Year Shortlisted for the 2013 Women's Prize for Fiction 'Simply exceptional…I envy anyone who hasn't yet read it'Daily Mail 'A gripping story of tumbling fury and terror'Independent on Sunday With this historic win for Bring Up the Bodies...
---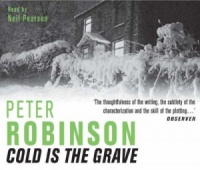 Cold is the Grave written by Peter Robinson performed by Neil Pearson on CD (Abridged)£19.99
Detective Inspector Alan Banks relationship with Chief Constable Riddle has always been strained. So Banks is more than a little surprised when Riddle summons him late one night and begs for his help.
---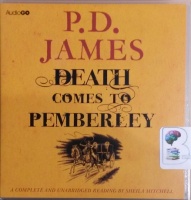 Death Comes to Pemberley written by P.D. James performed by Sheila Mitchell on CD (Unabridged)£4.99 - £9.99
The year is 1803, and Darcy and Elizabeth have been married for six years.
There are now two handsome and healthy sons in the nursery, Elizabeth's beloved sister Jane and her husband Bingley live nearby and the orderly world of Pemberley seems unassailable.
---
---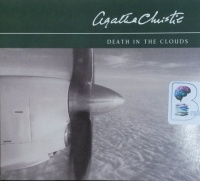 Death in the Clouds written by Agatha Christie performed by David Timson on CD (Abridged)£4.99
From seat No.9, Hercule Poirot was ideally placed to observe his fellow air passengers. Over to his right sat a pretty young woman, ahead, across the gangway in seat No.8, a detective writer was being troubled by an aggressive wasp. What Poirot did not yet realize was that behind him, in seat No.2, sat the ...
---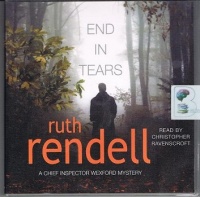 End in Tears written by Ruth Rendell performed by Christopher Ravenscroft on CD (Abridged)£4.99
A lump of concrete dropped deliberately from a little stone bridge kills the wrong person. The young woman in the car behind is spared. But only for a while...
---
---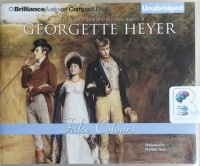 False Colours written by Georgette Heyer performed by Phyllida Nash on CD (Unabridged)£19.99 - £24.99
The honourable Christopher Fancot, on leave from the Diplomatic Service in the summer of 1817, is startled to find his entrancing but incorrigibly extravagant mother on the brink of financial and social ruin - and more than alarmed that his identical twin, Evelyn, Earl of Denville, has disappeared ...
New In March 2018 Part 2
(in alphabetical order)
Angels Flight - A Guild Hunter Collection written by Nalini Singh performed by Justine Eyre on CD (Unabridged)£29.99

Warrior angels, vampire hunters and angels gone bad heat up this altogether sizzling paranormal alternate universe. This anthology of novellas features Angels' Wolf, Angels' Judgement, Angels' Pawn and the never-before-published Angels' Dance.

Brief Lives written by John Aubrey performed by Brian Cox on Cassette (Abridged)£9.99

Probably English literature's greatest collector of gossip, anecdotes and personal trivia, Aubrey's compilation of the doings and sayings of the major and minor figures of the 16th and 17th centuries has survived in popular esteem.

Copperhead - The Second Nathaniel Starbuck Novel written by Bernard Cornwell performed by Hayward Morse on Cassette (Unabridged)£19.99

The beloved Confederate Captain Nate Starbuck returns to the front lines of the Civil War in this second installment of Bernard Cornwell's acclaimed Nathaniel Starbuck Chronicles. It is the summer of 1862, and Nate has been bloodied but victorious at the battles of Ball's Bluff and Seven Pines.

Haunted written by James Herbert performed by Sean Barrett on Cassette (Unabridged)£49.99 - £59.99

James Herbert's Haunted is the first chilling novel in the David Ash trilogy. Three nights of terror at the house called Edbrook. Three nights in which David Ash, there to investigate a haunting, will be victim of horrifying and maleficent games.

Introductory French written by Michel Thomas performed by Michel Thomas on CD (Abridged)£9.99

Michel Thomas has taken the language-learning world by storm.

With no books, no memorising and no homework, Michel teaches the basic grammar of the language painlessly. Using the method he perfected over 50 years, he now shares his secret with the world - and 'makes it simple' (Sunday Times).

John Betjeman - A First Class Collection written by John Betjeman performed by John Betjeman on CD (Abridged)£14.99 - £19.99

Sir John Betjeman's unique relationship with the BBC left a lasting legacy of poetry, readings and performances. "A First Class Collection" features a selection of some of his most memorable and best-loved poetry.

Just William 1 written by Richmal Crompton performed by Martin Jarvis on CD (Abridged)£7.99

A Genius Performance by Martin Jarvis! Martin Jarvis has made the voices of William and his gang of outlaws his own in these marvellous readings. Roar with laughter as the lovable rogue, hampered by the loathsome Violet Elizabeth, wreaks havoc in this hilarious collection.

Metamorphosis ('The Transformation') and The Judgement written by Franz Kafka performed by Steven Berkoff on Cassette (Unabridged)£19.99

Gregor Samsa wakes up one morning to find he has been transformed into a gigantic insect. This extraordinary tale of imagination was written by Kafka against the backdrop of increasing turmoil in central Europe and remains not just an affecting tale but a disturbing allegory.

Murder Must Advertise written by Dorothy L. Sayers performed by BBC Full Cast Dramatisation and Ian Carmichael on CD (Abridged)£9.99 - £14.99

A Genius Performance by Ian Carmichael and Cast!
When copywriter Victor Dean falls to his death on the stairs of Pym's Advertising Agency, no one seems to mind. That is, until Lord Peter joins the firm incognito as Dean's replacement and starts asking questions which lead him into a network of blackmailers, drug pushers and one of the most deadly plots of crime fiction. However, before the crimes can be solved and the truth revealed, five more people must die...

Peake's Progress written by Mervyn Peake performed by Sebastian Peake and Fabian Peake on CD (Abridged)£14.99

A selection of short stories and poems taken from this collection of Mervyn Peake's lesser-known work, including the epic poem Rhyme of the Flying Bomb. This collection is read by Mervyn's sons Sebastian and Fabian.

Sharpe's Rifles written by Bernard Cornwell performed by William Gaminara on Cassette (Unabridged)£14.99

Lieutenant Richard Sharpe and a detachment of riflemen join the assault of a strong French force holding the Holy City of Santiago de Compostela. Lieutenant Richard Sharpe and a detachment of Riflemen are cut off from the rest of the army and surrounded.

The Bloody Ground - The Fourth Nathaniel Starbuck Novel written by Bernard Cornwell performed by Hayward Morse on Cassette (Unabridged)£29.99

It is late summer 1862 and the Confederacy is invading the United States of America. Nate Starbuck, a northern preacher's son fighting for the rebel South, is given command of a punishment battalion – a despised unit of shirkers and cowards.

The Cellist of Sarajevo written by Steven Galloway performed by Gareth Armstrong on CD (Unabridged)£14.99

Sarajevo, in the 1990s, is a hellish place. The ongoing war devours human life, tears families apart and transforms even banal routines, such as acquiring water, into life-threatening expeditions. Day after day, a cellist stations himself in the midst of the devastation, defying the ever-present ...

The Looking Glass War written by John le Carre performed by BBC Full Cast Dramatisation and Simon Russell Beale on CD (Abridged)£4.99 - £9.99

When word reaches The Department - an ailing section of British military intelligence - that Soviet missiles are being installed close to the West German border, it seems the perfect opportunity to show Control and Smiley, their rivals over at the Circus, that The Department still has value.

The Making of the Fittest - DNA and the Ultimate Forensic Record of Evolution written by Sean B. Carroll performed by Patrick Lawlor on CD (Unabridged)£29.99

The Making of the Fittest This history of DNA offers listeners a tour of the massive DNA record of three billion years of evolution to see how the fittest are made. This work argues for evolution as it examines immortal genes, fossil genes, and genes that bear the scars of past battles with horrible diseases.

The Pickwick Papers written by Charles Dickens performed by Peter Jeffrey, Norman Rodway, Trevor Peacock and Clive Francis on Cassette (Abridged)£9.99

A Radio 4 dramatization of Dickens's episodic and amusing adventures of Mr Samuel Pickwick and his fellow-members of the Pickwick Club.

The Prince of Medicine - Galen in the Roman Empire written by Susan P. Mattern performed by Jame Patrick Cronin on MP3 CD (Unabridged)£29.99

Galen of Pergamum (A.D. 129-ca. 216) began his remarkable career tending to wounded gladiators in provincial Asia Minor. Later in life he achieved great distinction as one of a small circle of court physicians to the family of Emperor Marcus Aurelius, at the very heart of Roman society.

The Prince of Tides written by Pat Conroy performed by Frank Muller on MP3 CD (Unabridged)£29.99

Pat Conroy has created a huge, brash thunderstorm of a novel, stinging with honesty and resounding with drama. Spanning forty years, this is the story of turbulent Tom Wingo, his gifted and troubled twin sister Savannah, and their struggle to triumph over the dark and tragic legacy of ...

The Raider written by Monica McCarty performed by Anthony Ferguson on CD (Unabridged)£29.99

After consolidating his gains against the enemy English, King Robert the Bruce of Scotland sends his best soldiers to fortify the lawless borders. These legendary warriors of the Highland Guard let nothing come before king and country—except the calling of their heart.

The Unpleasantness at the Bellona Club written by Dorothy L. Sayers performed by BBC Full Cast Dramatisation and Ian Carmichael on CD (Abridged)£5.99 - £9.99

A Genius Performance by Ian Carmichael and Cast!
The dignified calm of the Bellona Club is shattered when Lord Peter Wimsey finds General Fentiman dead in his favourite chair. A straighforward death by natural causes? Perhaps...but why can no-one remember seeing the general the day he died? And, who is the mysterious Mr. Oliver? Lord Peter moves between London and Paris, salon and suburbs, to unfold the intriguing case.

The Whale Road written by Robert Low performed by David Rintoul on CD (Abridged)£6.99

The first in a brand new series charting the adventures of the Oathsworn, a band of Vikings on the chase for the secret hoard of Attila the Hun. Life is savage aboard a Viking raider. When young Orm Rurikson is plucked from the snows of Norway to join his estranged father on the Fjord Elk...

The Woodlanders written by Thomas Hardy performed by Stephen Thorne on CD (Unabridged)£34.99

The Woodlanders is vintage Hardy. The story revolves around the young woman Grace Melbury, who returns to the leafy world of Little Hintock and soon finds herself at the centre of a number of tragic events. In penetrating, incisive and beautiful prose, Hardy tells a moving tale of unrequited love...

What Makes Love Last? - How to Build Trust and Avoid Betrayal written by Dr John Gottman, Ph. D. performed by Peter Berkrot on CD (Unabridged)£29.99

Dr. John Gottman, the country's preeminent researcher on marriage, is famous for his Love Lab at the University of Washington in Seattle where he deciphers the mysteries of human relationships through scientific research.
---
---
---
---
---
---
---
---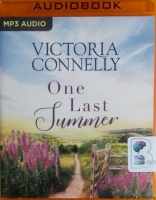 One Last Summer written by Victoria Connelly performed by Jan Cramer on MP3 CD (Unabridged)£14.99
They have the whole summer ahead of them. Is it enough to rekindle the friendship they once shared? Harriet Greenleaf dreams of spending the summer in a beautiful ancient priory on the Somerset coast with her two best friends - but her dream is bittersweet. On the one hand, it's a chance to reconnect three...
---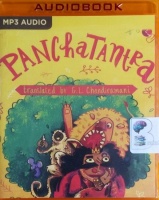 Panchatantra written by Pandit Vishnu Sharma performed by Shernaz Patel on MP3 CD (Unabridged)£9.99
The oldest surviving collection of India fables, the Panchatantra, was probably written around 200 BC by the great Hindu scholar Pandit Vishnu Sharma. The Panchatantra is a book of niti, the wise conduct of life, written in the form a chain of simple stories. Each of these stories has a moral and philosophical...
---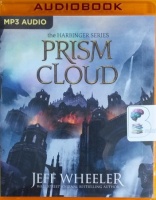 Prism Cloud - The Harbinger Series written by Jeff Wheeler performed by Kate Rudd on MP3 CD (Unabridged)£14.99
Friendship is strained to its breaking point in Wall Street Journal bestselling author Jeff Wheeler's fourth Harbinger novel. When the emperor is assassinated, Sera Fitzempress is the noble most eligible to inherit the empire. Her upcoming marriage to the prince would cement her position. And as a champion for...
---
---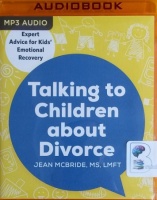 Talking to Children About Divorce - Expert Advice for Kids' Emotional Recovery written by Jean McBride MS LMFT performed by Kristin Price on MP3 CD (Unabridged)£14.99
Marriage and family therapist Jean McBride has helped more than 20,000 families navigate divorce. Now she shares her expertise with an in-depth guide to discussing divorce with your kids so you can support your child's adjustment throughout the entire divorce process. In Talking to Children About Divorce...
---
---
---
---