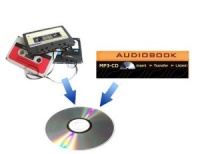 3 Hour Fixed Price Audio Transfer£15.00
This is the fixed price £15 item to be used when ordering conversion of a sub 3 hour Audio Cassette or MP3 CD title.
---
---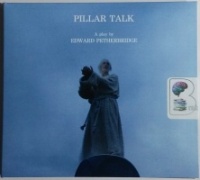 Pillar Talk - A Play written by Edward Petherbridge performed by Edward Petherbridge on CD (Unabridged)£14.99
Exclusive to Brainfood Audiobooks! Esteemed actor Edward (Nicholas Nickleby) Petherbridge uses the story of Symeon Stylites, the 5th century monk who lived on a pillar for thirty-six years, as a framework for an existential inquiry into imagination, belief, doubt, miracles and why one would live 'as I live.'
---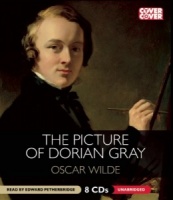 The Picture of Dorian Gray written by Oscar Wilde performed by Edward Petherbridge on CD (Unabridged)£29.99 - £34.99
A Genius Performance by Edward Petherbridge!
Dorian Gray is a child of his time. A young man who is only interested in appearances and, as the story continues, not so much about reality. He has a picture painted and makes a deal with the "devil" so that all the sins he commits are visited on the painting and not on him. This tale has something to say to every generation and is performed by the Genius that is Edward Petherbridge!
---
---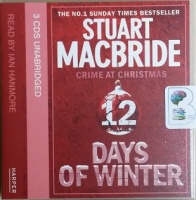 12 Days of Winter written by Stuart MacBride performed by Ian Hanmore on CD (Unabridged)£19.99 - £29.99
A collection of interlinked tales of crime and retribution laced with dark humour, set around the festive season – from the No. 1 bestseller Stuart MacBride
Thieves, drug dealers, lap-dancers, gangsters and even the odd good guy populate these twelve tales exploring the seedier side of life in North East Scotland.
---
---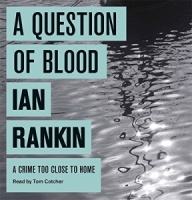 A Question of Blood written by Ian Rankin performed by Tom Cotcher on CD (Unabridged)£29.99
Two seventeen-year-olds are killed by an ex-Army loner who has gone off the rails. The mystery takes Rebus into the heart of a shattered community.
---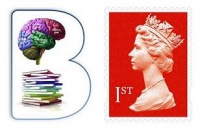 Additional Airmail Postage for Edward Petherbridges Gift to Austrilia£15.00
This is the Additional Postage charge for Edward Petherbridge's audiobook order as one item is required to be sent to Australia.
---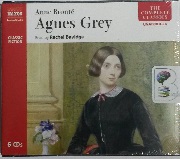 Agnes Grey written by Anne Bronte performed by Rachel Bavidge on CD (Unabridged)£24.99 - £29.99
For all those captivated by the trials of Jane Eyre, Anne Brontës heroine Agnes Grey is the ideal counterpoint. Agnes Grey is widely considered to be the best record of the precarious position of the governess in Victorian society, and the insolence, neglect and dependence that the gentle ....
---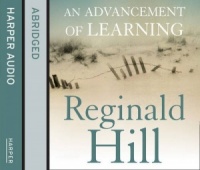 An Advancement of Learning written by Reginald Hill performed by Warren Clarke on CD (Abridged)£4.99 - £14.99
Lecturers having it away with students, witches' sabbaths on the sand dunes, a body buried under a statue in the gardens, and a fresh rash of killings.
---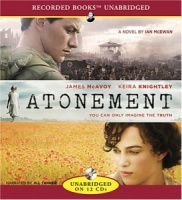 Atonement written by Ian McEwan performed by Jill Tanner on CD (Unabridged)£21.99
On the hottest day of the summer of 1934, thirteen-year-old Briony Tallis sees her sister Cecilia strip off her clothes and plunge into the fountain in the garden of their country house. Watching her is Robbie Turner, her childhood friend who, like Cecilia, has recently come down from Cambridge.
---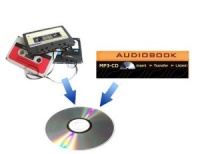 Audio Repair and Audio Transfer for Customers Own Tapes£35.00
Audio Repair and Audio Transfer of Customer Own Tapes
If you have a damaged audio tape that needs repairing and then transferring to Audio CD this is the service for you.
You should place an order for this item for each tape that requires repair and recording.
---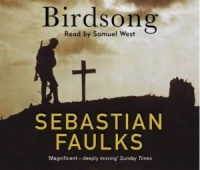 Birdsong written by Sebastian Faulks performed by Samuel West on CD (Abridged)£6.99 - £9.99
A Genius Performance by Samuel West!
Set before and during the Great War, Birdsong captures the drama of that era on both a national and a personal scale. It is the story of Stephen, a young Englishman, who arrives in Amiens in 1910.
---
---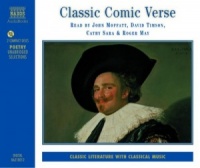 Classic Comic Verse written by Various Famous Poets performed by John Moffat, David Timson, Cathy Sara and Roger May on CD (Abridged)£4.99 - £6.99
Poetry by definition, achieves its effects by rhythm, sound patterns and imagery. One of the most popular areas of audiobooks -- spoken poetic form -- evokes emotions and sensations by bringing the voice of the poet to life in an appropriately intimate way, directly to the ear and mind of the listener.
---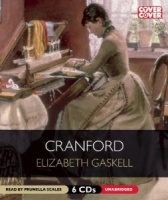 Cranford written by Elizabeth Gaskell performed by Prunella Scales on CD (Unabridged)£19.99
"I'll not listen to reason," she said, now in full possession of her voice, which had been rather choked with sobbing. "Reason always means what someone else has got to say."'
New In March 2018 Part 2
(in alphabetical order)
Angels Flight - A Guild Hunter Collection written by Nalini Singh performed by Justine Eyre on CD (Unabridged)£29.99

Warrior angels, vampire hunters and angels gone bad heat up this altogether sizzling paranormal alternate universe. This anthology of novellas features Angels' Wolf, Angels' Judgement, Angels' Pawn and the never-before-published Angels' Dance.

Brief Lives written by John Aubrey performed by Brian Cox on Cassette (Abridged)£9.99

Probably English literature's greatest collector of gossip, anecdotes and personal trivia, Aubrey's compilation of the doings and sayings of the major and minor figures of the 16th and 17th centuries has survived in popular esteem.

Copperhead - The Second Nathaniel Starbuck Novel written by Bernard Cornwell performed by Hayward Morse on Cassette (Unabridged)£19.99

The beloved Confederate Captain Nate Starbuck returns to the front lines of the Civil War in this second installment of Bernard Cornwell's acclaimed Nathaniel Starbuck Chronicles. It is the summer of 1862, and Nate has been bloodied but victorious at the battles of Ball's Bluff and Seven Pines.

Fifty Poems of Emily Dickinson written by Emily Dickinson performed by Sharon Stone, Meryl Streep, Glenda Jackson and Stephanie Beacham on Cassette (Unabridged)£9.99

A wonderful collection of 50 well-known poems performed by four well known actresses vis. Sharon Stone, Meryl Streep, Glenda Jackson and Stephanie Beacham

Haunted written by James Herbert performed by Sean Barrett on Cassette (Unabridged)£49.99 - £59.99

James Herbert's Haunted is the first chilling novel in the David Ash trilogy. Three nights of terror at the house called Edbrook. Three nights in which David Ash, there to investigate a haunting, will be victim of horrifying and maleficent games.

Introductory French written by Michel Thomas performed by Michel Thomas on CD (Abridged)£9.99

Michel Thomas has taken the language-learning world by storm.

With no books, no memorising and no homework, Michel teaches the basic grammar of the language painlessly. Using the method he perfected over 50 years, he now shares his secret with the world - and 'makes it simple' (Sunday Times).

John Betjeman - A First Class Collection written by John Betjeman performed by John Betjeman on CD (Abridged)£14.99 - £19.99

Sir John Betjeman's unique relationship with the BBC left a lasting legacy of poetry, readings and performances. "A First Class Collection" features a selection of some of his most memorable and best-loved poetry.

Just William 1 written by Richmal Crompton performed by Martin Jarvis on CD (Abridged)£7.99

A Genius Performance by Martin Jarvis! Martin Jarvis has made the voices of William and his gang of outlaws his own in these marvellous readings. Roar with laughter as the lovable rogue, hampered by the loathsome Violet Elizabeth, wreaks havoc in this hilarious collection.

Metamorphosis ('The Transformation') and The Judgement written by Franz Kafka performed by Steven Berkoff on Cassette (Unabridged)£19.99

Gregor Samsa wakes up one morning to find he has been transformed into a gigantic insect. This extraordinary tale of imagination was written by Kafka against the backdrop of increasing turmoil in central Europe and remains not just an affecting tale but a disturbing allegory.

Murder Must Advertise written by Dorothy L. Sayers performed by BBC Full Cast Dramatisation and Ian Carmichael on CD (Abridged)£9.99 - £14.99

A Genius Performance by Ian Carmichael and Cast!
When copywriter Victor Dean falls to his death on the stairs of Pym's Advertising Agency, no one seems to mind. That is, until Lord Peter joins the firm incognito as Dean's replacement and starts asking questions which lead him into a network of blackmailers, drug pushers and one of the most deadly plots of crime fiction. However, before the crimes can be solved and the truth revealed, five more people must die...

Peake's Progress written by Mervyn Peake performed by Sebastian Peake and Fabian Peake on CD (Abridged)£14.99

A selection of short stories and poems taken from this collection of Mervyn Peake's lesser-known work, including the epic poem Rhyme of the Flying Bomb. This collection is read by Mervyn's sons Sebastian and Fabian.

Sharpe's Rifles written by Bernard Cornwell performed by William Gaminara on Cassette (Unabridged)£19.99

Lieutenant Richard Sharpe and a detachment of riflemen join the assault of a strong French force holding the Holy City of Santiago de Compostela. Lieutenant Richard Sharpe and a detachment of Riflemen are cut off from the rest of the army and surrounded.

The Bloody Ground - The Fourth Nathaniel Starbuck Novel written by Bernard Cornwell performed by Hayward Morse on Cassette (Unabridged)£29.99

It is late summer 1862 and the Confederacy is invading the United States of America. Nate Starbuck, a northern preacher's son fighting for the rebel South, is given command of a punishment battalion – a despised unit of shirkers and cowards.

The Cellist of Sarajevo written by Steven Galloway performed by Gareth Armstrong on CD (Unabridged)£14.99

Sarajevo, in the 1990s, is a hellish place. The ongoing war devours human life, tears families apart and transforms even banal routines, such as acquiring water, into life-threatening expeditions. Day after day, a cellist stations himself in the midst of the devastation, defying the ever-present ...

The Looking Glass War written by John le Carre performed by BBC Full Cast Dramatisation and Simon Russell Beale on CD (Abridged)£4.99 - £9.99

When word reaches The Department - an ailing section of British military intelligence - that Soviet missiles are being installed close to the West German border, it seems the perfect opportunity to show Control and Smiley, their rivals over at the Circus, that The Department still has value.

The Making of the Fittest - DNA and the Ultimate Forensic Record of Evolution written by Sean B. Carroll performed by Patrick Lawlor on CD (Unabridged)£24.99

The Making of the Fittest This history of DNA offers listeners a tour of the massive DNA record of three billion years of evolution to see how the fittest are made. This work argues for evolution as it examines immortal genes, fossil genes, and genes that bear the scars of past battles with horrible diseases.

The Pickwick Papers written by Charles Dickens performed by Peter Jeffrey, Norman Rodway, Trevor Peacock and Clive Francis on Cassette (Abridged)£9.99

A Radio 4 dramatization of Dickens's episodic and amusing adventures of Mr Samuel Pickwick and his fellow-members of the Pickwick Club.

The Prince of Medicine - Galen in the Roman Empire written by Susan P. Mattern performed by Jame Patrick Cronin on MP3 CD (Unabridged)£29.99

Galen of Pergamum (A.D. 129-ca. 216) began his remarkable career tending to wounded gladiators in provincial Asia Minor. Later in life he achieved great distinction as one of a small circle of court physicians to the family of Emperor Marcus Aurelius, at the very heart of Roman society.

The Prince of Tides written by Pat Conroy performed by Frank Muller on MP3 CD (Unabridged)£29.99

Pat Conroy has created a huge, brash thunderstorm of a novel, stinging with honesty and resounding with drama. Spanning forty years, this is the story of turbulent Tom Wingo, his gifted and troubled twin sister Savannah, and their struggle to triumph over the dark and tragic legacy of ...

The Raider written by Monica McCarty performed by Anthony Ferguson on CD (Unabridged)£29.99

After consolidating his gains against the enemy English, King Robert the Bruce of Scotland sends his best soldiers to fortify the lawless borders. These legendary warriors of the Highland Guard let nothing come before king and country—except the calling of their heart.

The Unpleasantness at the Bellona Club written by Dorothy L. Sayers performed by BBC Full Cast Dramatisation and Ian Carmichael on CD (Abridged)£5.99 - £9.99

A Genius Performance by Ian Carmichael and Cast!
The dignified calm of the Bellona Club is shattered when Lord Peter Wimsey finds General Fentiman dead in his favourite chair. A straighforward death by natural causes? Perhaps...but why can no-one remember seeing the general the day he died? And, who is the mysterious Mr. Oliver? Lord Peter moves between London and Paris, salon and suburbs, to unfold the intriguing case.

The Whale Road written by Robert Low performed by David Rintoul on CD (Abridged)£6.99

The first in a brand new series charting the adventures of the Oathsworn, a band of Vikings on the chase for the secret hoard of Attila the Hun. Life is savage aboard a Viking raider. When young Orm Rurikson is plucked from the snows of Norway to join his estranged father on the Fjord Elk...

The Woodlanders written by Thomas Hardy performed by Stephen Thorne on CD (Unabridged)£34.99

The Woodlanders is vintage Hardy. The story revolves around the young woman Grace Melbury, who returns to the leafy world of Little Hintock and soon finds herself at the centre of a number of tragic events. In penetrating, incisive and beautiful prose, Hardy tells a moving tale of unrequited love...

What Makes Love Last? - How to Build Trust and Avoid Betrayal written by Dr John Gottman, Ph. D. performed by Peter Berkrot on CD (Unabridged)£29.99

Dr. John Gottman, the country's preeminent researcher on marriage, is famous for his Love Lab at the University of Washington in Seattle where he deciphers the mysteries of human relationships through scientific research.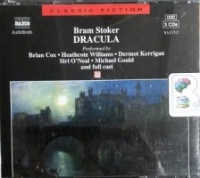 Dracula written by Bran Stoker performed by Brian Cox, Heathcote Williams, Dermot Kerrigan and Full Cast on CD (Abridged)£14.99
"Dracula" is an 1897 Gothic horror novel by Irish author Bram Stoker. Famous for introducing the character of the vampire Count Dracula, the novel tells the story of Dracula's attempt to move from Transylvania to England so he may find new blood and spread undead curse, and the battle between...
---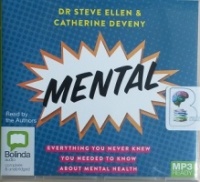 Mental - Everything you Never Knew, you needed to know, about Mental Health written by Dr Steve Ellen and Catherine Deveny performed by Dr Steve Ellen and Catherne Deveny on MP3 CD (Unabridged)£19.99
Psychiatrist Dr Steve Ellen and comedian Catherine Deveny combine forces to demystify the world of mental health. Providing an insider perspective, they share their personal experiences of mental illness and unpack the current knowledge about conditions and treatments. What do we know?
---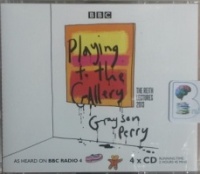 Playing to the Gallery - The Reith Lectures 2013 written by Grayson Perry performed by Grayson Perry on CD (Abridged)£19.99
Turner Prize-winning artist Grayson Perry gives the 2013 Reith Lectures, presented by Sue Lawley. Marcel Duchamp famously declared that a urinal was a work of art. It sometimes seems that anything qualifies, from a pile of sweets on a gallery floor to an Oscar-winning actress asleep in a box.
---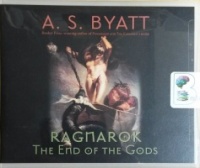 Ragnarok - The End of the Gods written by A.S. Byatt performed by Harriet Walter on CD (Unabridged)£19.99
"Ragnarok" retells the finale of Norse mythology. A story of the destruction of life on this planet and the end of the gods themselves. Just as Wagner used this dramatic and catastrophic struggle for the climax of his Ring Cycle, so A.S. Byatt now reinvents it in all its intensity and glory.
---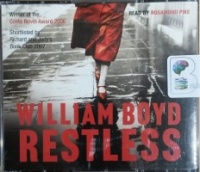 Restless written by William Boyd performed by Rosamund Pike on CD (Abridged)£9.99
Eva Delectorskaya,' I said mystified. ' Who's that?' 'Me,' she said. 'I am Eva Delectorskaya.' What happens to your life when everything you thought you knew about your mother turns out to be an elaborate lie? During the long, hot summer of 1976, Ruth Gilmartin discovers that her very English mother...
---
---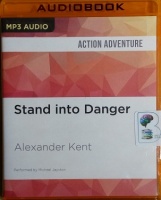 Stand into Danger written by Alexander Kent performed by Michael Jayston on MP3 CD (Unabridged)£19.99
Despatched on a secret mission, the company of a 28-gun frigate must face the hazards of conspiracy, treason, and piracy. And recently appointed third lieutenant Richard Bolitho must learn to accept his new responsibilities as a King's officer.
---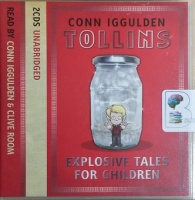 Tollins - Explosive Tales for Children written by Conn Iggulden performed by Conn Iggulden and Clive Room on CD (Unabridged)£9.99
"Tollins are not fairies. Though they both have wings, fairies are delicate creatures and much smaller. Tollins are also a lot less fragile than fairies. In fact, the word 'fragile' can't really be used about them at all. They are about as fragile as a housebrick..." In these three tales, Conn Iggulden introduces...
---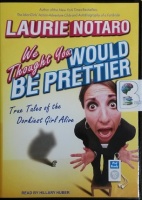 We Thought You Would be Prettier - True Tales of the Dorkiest Girl Alive written by Laurie Notaro performed by Hillary Huber on MP3 CD (Unabridged)£19.99
She thought she'd have more time. Laurie Notaro figured she had at least a few good years yet. But no-it's happened. She has officially lost her marbles. From the kid at the pet-food store checkout line whose coif is so bizarre it makes her seethe "I'm going to kick his hair's ass" to the hapless Sears...
---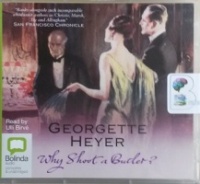 Why Shoot a Butler? written by Georgette Heyer performed by Ulli Birve on CD (Unabridged)£24.99
On a dark night, along a lonely country road, barrister Frank Amberley stops to help a young lady in distress and discovers a sports car with a corpse behind the wheel. The girl protests her innocence, and Amberley believes her – at least until he gets drawn into the mystery and the clues...
---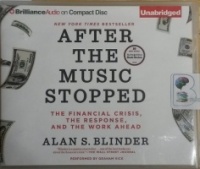 After The Music Stopped - The Financial Crisis, The Response, And the Work Ahead written by Alan S. Blinder performed by Graham Vick on CD (Unabridged)£19.99
Named one of the 10 best books of 2013 by Michiko Kakutani and the New York Times Book Review Alan S. Blinder - esteemed Princeton professor, Wall Street Journal columnist, and former vice chairman of the Federal Reserve Board under Alan Greenspan - is one of our wisest and most...
---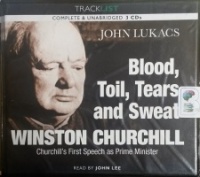 Blood, Toil, Tears and Sweat - Winston Churchill's First Speech as Prime Minister written by John Lukacs performed by John Lee on CD (Unabridged)£19.99
On 13 May 1940, Winston Churchill stood before the House of Parliament to deliver his first speech as prime minister. German troops were advancing across Europe Neville Chamberlain's government had fallen three days earlier. Churchill needed to prove himself an able leader, and he also needed...
---
---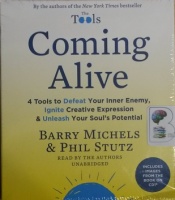 Coming Alive - The Tools - 4 Tools to Defeat Your Inner Enemy written by Barry Michels and Phil Stutz performed by Barry Michels and Phil Stutz on CD (Unabridged)£19.99
Tap into the life force to deepen your emotional and spiritual experience and realize your full potential with this transformative book by the New York Times bestselling authors of The Tools (and the resident shrinks on Goop). In The Tools, Barry Michels and Phil Stutz revolutionized the world ...
---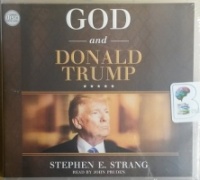 God and Donald Trump written by Stephen E. Strang performed by John Pruden on CD (Unabridged)£19.99
With pundits asking, "How did he win?" this book explores whether there was a supernatural element involved. Christian leaders prophesied before the election that God had raised up Donald Trump to lead the nation through a time of crisis. But could this billionaire reality-TV star actually convince...
---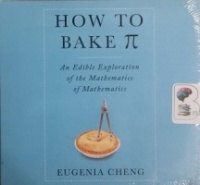 How to Bake Pi written by Eugenia Cheng performed by Tavia Gilbert on CD (Unabridged)£24.99
What is math? And how exactly does it work? In How to Bake Pi, math professor Eugenia Cheng provides and accessible introduction to the logic of mathematics-sprinkled throughout with recipes for everything from crispy duck to cornbread-that illustrates to the general listener the beauty of math.
---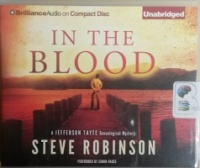 In The Blood - A Jefferson Tayte Genealogical Mystery written by Steve Robinson performed by Simon Vance on CD (Unabridged)£14.99
Two hundred years ago a loyalist family fled to England to escape the American War of Independence and seemingly vanished into thin air. American genealogist Jefferson Tayte is hired to find out what happened, but it soon becomes apparent that a calculated killer is out to stop him.