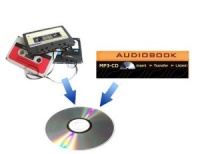 Large Fixed Price Audio Transfer Service£30.00
This is the fixed price £30.00 item to be used when ordering conversion of a 6-9 hour Audio Cassette or MP3 CD title.
---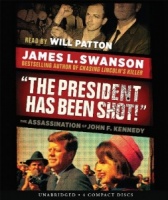 "The President Has Been Shot!" - The Assassination of JFK written by James L. Swanson performed by Will Patton on CD (Unabridged)£9.99
A very good overview of the information currently available on this tragic death.
Read by Will Paton.
---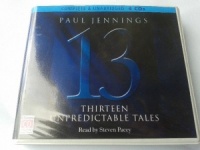 13 Unpredictable Tales written by Paul Jennings performed by Steven Pacey on CD (Unabridged)£29.99
A selection of the best short stories from Paul Jennings' earlier Puffin titles. Everyone is entirely different but all are wacky and extraordinary. Subjects range from the longest kiss ever, to a boy who becomes transparent - and the stories are all unpredictable!
---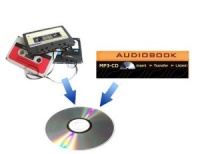 3 Hour Fixed Price Audio Transfer£10.00
This is the fixed price £10 item to be used when ordering conversion of a sub 3 hour Audio Cassette or MP3 CD title.
---
---
---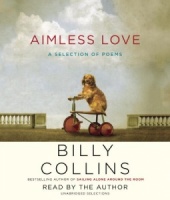 Aimless Love written by Billy Collins performed by Billy Collins on CD (Unabridged)£12.99
From the two-term Poet Laureate of the United States Billy Collins comes his first compilation of new and selected poems in twelve years. Aimless Love combines new poems with selections from four previous books—Nine Horses, The Trouble with Poetry, Ballistics, and Horoscopes for the Dead.
---
---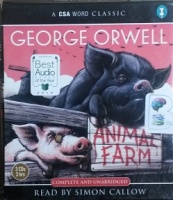 Animal Farm written by George Orwell performed by Simon Callow on CD (Unabridged)£19.99
George Orwell's 1945 satire on the perils of Stalinism has proved magnificently long-lived as a parable about totalitarianism anywhere and has given the world at least one immortal phrase: "Everyone is equal, but some are more equal than others."
---
---
---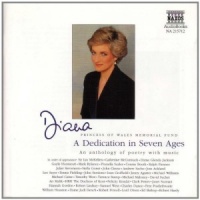 Diana - A Dedication in Seven Ages written by Various Famous Poets performed by Various Famous Actors on CD (Abridged)£5.99
An anthology of poetry accompanied by classical music, based on Lord Owen's "Seven Ages: Poetry for a Lifetime".
The CDs feature over 100 poems read by 40 actors.
They include: Michael Caine reading Rudyard Kipling's "If"; Ralph Fiennes reading Thomas Hood's "I Remember, I Remember"; John Cleese reading "The Owl and the Pussycat"; and Pete Postlethwaite reading "Kubla Khan".
---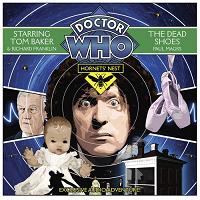 Dr Who - Hornet's Nest - The Dead Shoes written by Paul Magrs performed by Tom Baker, Richard Franklin, Susan Jameson and Clare Corbett on CD (Abridged)£4.99
Visiting the English seaside town of Cromer in the summer of 1932, the Doctor happens upon the strange world of the Cromer Palace of Curios. The young Ernestina Scott is unusually beguiled by one of the museum's exhibits, and when the Doctor befriends her, they unwittingly embark upon a terrifying escapade.
---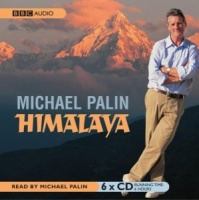 Himalaya written by Michael Palin performed by Michael Palin on CD (Abridged)£4.99
Michael Palin reads his own entertainingly written account of his journey accross the countries of the Himalayas, accompanying a major BBC TV series in 2004.
---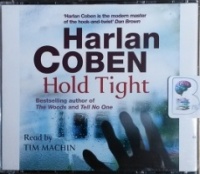 Hold Tight written by Harlan Coben performed by Tim Machin on CD (Abridged)£3.99 - £4.99
Tia and Mike Baye never imagined they'd become the type of overprotective parents who spy on their kids. But their 16-year-old son Adam has been unusually distant lately, and after the suicide of his classmate Spencer, they can't help but worry.
---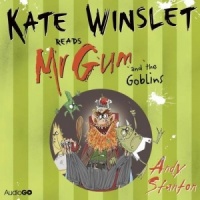 Kate Winslet reads Mr Gum and the Goblins written by Andy Stanton performed by Kate Winslet on CD (Unabridged)£4.99 - £6.99
Shabba me whiskers! It's one of those Mr Gum books by Andy Stanton. They're only the craziest, funnest most amazing books for children in the world.
---
New In March 2018 Part 2
(in alphabetical order)
Angels Flight - A Guild Hunter Collection written by Nalini Singh performed by Justine Eyre on CD (Unabridged)£29.99

Warrior angels, vampire hunters and angels gone bad heat up this altogether sizzling paranormal alternate universe. This anthology of novellas features Angels' Wolf, Angels' Judgement, Angels' Pawn and the never-before-published Angels' Dance.

Brief Lives written by John Aubrey performed by Brian Cox on Cassette (Abridged)£9.99

Probably English literature's greatest collector of gossip, anecdotes and personal trivia, Aubrey's compilation of the doings and sayings of the major and minor figures of the 16th and 17th centuries has survived in popular esteem.

Copperhead - The Second Nathaniel Starbuck Novel written by Bernard Cornwell performed by Hayward Morse on Cassette (Unabridged)£19.99

The beloved Confederate Captain Nate Starbuck returns to the front lines of the Civil War in this second installment of Bernard Cornwell's acclaimed Nathaniel Starbuck Chronicles. It is the summer of 1862, and Nate has been bloodied but victorious at the battles of Ball's Bluff and Seven Pines.

Fifty Poems of Emily Dickinson written by Emily Dickinson performed by Sharon Stone, Meryl Streep, Glenda Jackson and Stephanie Beacham on Cassette (Unabridged)£9.99

A wonderful collection of 50 well-known poems performed by four well known actresses vis. Sharon Stone, Meryl Streep, Glenda Jackson and Stephanie Beacham

Haunted written by James Herbert performed by Sean Barrett on Cassette (Unabridged)£49.99 - £59.99

James Herbert's Haunted is the first chilling novel in the David Ash trilogy. Three nights of terror at the house called Edbrook. Three nights in which David Ash, there to investigate a haunting, will be victim of horrifying and maleficent games.

Introductory French written by Michel Thomas performed by Michel Thomas on CD (Abridged)£9.99

Michel Thomas has taken the language-learning world by storm.

With no books, no memorising and no homework, Michel teaches the basic grammar of the language painlessly. Using the method he perfected over 50 years, he now shares his secret with the world - and 'makes it simple' (Sunday Times).

John Betjeman - A First Class Collection written by John Betjeman performed by John Betjeman on CD (Abridged)£11.99 - £14.99

Sir John Betjeman's unique relationship with the BBC left a lasting legacy of poetry, readings and performances. "A First Class Collection" features a selection of some of his most memorable and best-loved poetry.

Just William 1 written by Richmal Crompton performed by Martin Jarvis on CD (Abridged)£7.99

A Genius Performance by Martin Jarvis! Martin Jarvis has made the voices of William and his gang of outlaws his own in these marvellous readings. Roar with laughter as the lovable rogue, hampered by the loathsome Violet Elizabeth, wreaks havoc in this hilarious collection.

Metamorphosis ('The Transformation') and The Judgement written by Franz Kafka performed by Steven Berkoff on Cassette (Unabridged)£19.99

Gregor Samsa wakes up one morning to find he has been transformed into a gigantic insect. This extraordinary tale of imagination was written by Kafka against the backdrop of increasing turmoil in central Europe and remains not just an affecting tale but a disturbing allegory.

Murder Must Advertise written by Dorothy L. Sayers performed by BBC Full Cast Dramatisation and Ian Carmichael on CD (Abridged)£9.99 - £14.99

A Genius Performance by Ian Carmichael and Cast!
When copywriter Victor Dean falls to his death on the stairs of Pym's Advertising Agency, no one seems to mind. That is, until Lord Peter joins the firm incognito as Dean's replacement and starts asking questions which lead him into a network of blackmailers, drug pushers and one of the most deadly plots of crime fiction. However, before the crimes can be solved and the truth revealed, five more people must die...

My Brief History - A Memoir written by Stephen Hawking performed by Matthew Brenher and Stephen Hawking on CD (Abridged)£9.99

Stephen Hawking has dazzled readers worldwide with a string of bestsellers exploring the mysteries of the universe. Now, for the first time, the most brilliant cosmologist of our age turns his gaze inwards for a revealing look at his own life and intellectual evolution.

Peake's Progress written by Mervyn Peake performed by Sebastian Peake and Fabian Peake on CD (Abridged)£14.99

A selection of short stories and poems taken from this collection of Mervyn Peake's lesser-known work, including the epic poem Rhyme of the Flying Bomb. This collection is read by Mervyn's sons Sebastian and Fabian.

Sharpe's Gold written by Bernard Cornwell performed by William Gaminara on Cassette (Unabridged)£19.99

Bold, professional, ruthless – hero and man of action "The stench was thick by the hermitage and buzzing with flies, and Sharpe paused by the steps.There was almost a reluctance to go inside, not just because of the bodies but because of what the hermitage might not contain. The gold."

Sharpe's Rifles written by Bernard Cornwell performed by William Gaminara on Cassette (Unabridged)£19.99

Lieutenant Richard Sharpe and a detachment of riflemen join the assault of a strong French force holding the Holy City of Santiago de Compostela. Lieutenant Richard Sharpe and a detachment of Riflemen are cut off from the rest of the army and surrounded.

Sharpe's Tiger written by Bernard Cornwell performed by William Gaminara on Cassette (Unabridged)£29.99

Serving the king in 1799, illiterate young private Richard Sharpe must infiltrate an enemy city while attempting to make contact with a Scottish spy who is being held prisoner there.

The Bloody Ground - The Fourth Nathaniel Starbuck Novel written by Bernard Cornwell performed by Hayward Morse on Cassette (Unabridged)£29.99

It is late summer 1862 and the Confederacy is invading the United States of America. Nate Starbuck, a northern preacher's son fighting for the rebel South, is given command of a punishment battalion – a despised unit of shirkers and cowards.

The Cellist of Sarajevo written by Steven Galloway performed by Gareth Armstrong on CD (Unabridged)£14.99

Sarajevo, in the 1990s, is a hellish place. The ongoing war devours human life, tears families apart and transforms even banal routines, such as acquiring water, into life-threatening expeditions. Day after day, a cellist stations himself in the midst of the devastation, defying the ever-present ...

The Looking Glass War written by John le Carre performed by BBC Full Cast Dramatisation and Simon Russell Beale on CD (Abridged)£4.99 - £9.99

When word reaches The Department - an ailing section of British military intelligence - that Soviet missiles are being installed close to the West German border, it seems the perfect opportunity to show Control and Smiley, their rivals over at the Circus, that The Department still has value.

The Making of the Fittest - DNA and the Ultimate Forensic Record of Evolution written by Sean B. Carroll performed by Patrick Lawlor on CD (Unabridged)£24.99

The Making of the Fittest This history of DNA offers listeners a tour of the massive DNA record of three billion years of evolution to see how the fittest are made. This work argues for evolution as it examines immortal genes, fossil genes, and genes that bear the scars of past battles with horrible diseases.

The Pickwick Papers written by Charles Dickens performed by Peter Jeffrey, Norman Rodway, Trevor Peacock and Clive Francis on Cassette (Abridged)£9.99

A Radio 4 dramatization of Dickens's episodic and amusing adventures of Mr Samuel Pickwick and his fellow-members of the Pickwick Club.

The Prince of Medicine - Galen in the Roman Empire written by Susan P. Mattern performed by Jame Patrick Cronin on MP3 CD (Unabridged)£29.99

Galen of Pergamum (A.D. 129-ca. 216) began his remarkable career tending to wounded gladiators in provincial Asia Minor. Later in life he achieved great distinction as one of a small circle of court physicians to the family of Emperor Marcus Aurelius, at the very heart of Roman society.

The Prince of Tides written by Pat Conroy performed by Frank Muller on MP3 CD (Unabridged)£29.99

Pat Conroy has created a huge, brash thunderstorm of a novel, stinging with honesty and resounding with drama. Spanning forty years, this is the story of turbulent Tom Wingo, his gifted and troubled twin sister Savannah, and their struggle to triumph over the dark and tragic legacy of ...

The Raider written by Monica McCarty performed by Anthony Ferguson on CD (Unabridged)£29.99

After consolidating his gains against the enemy English, King Robert the Bruce of Scotland sends his best soldiers to fortify the lawless borders. These legendary warriors of the Highland Guard let nothing come before king and country—except the calling of their heart.

The Return Journey written by Maeve Binchy performed by Kate Binchy on CD (Unabridged)£6.99

In this extraordinary collection of stories, the world-wide bestselling author of Evening Class once again reveals her incomparable understanding of matters of the heart. In The Return Journey, Maeve Binchy creates powerful compelling stories of love, loss, revelation, and reconciliation.

The Secret Pilgrim written by John Le Carre performed by Simon Russell Beale and Patrick Malahide on CD (Abridged)£9.99

George Smiley is one of the most brilliantly realised characters in British fiction. Bespectacled, tubby, eternally middle-aged and deceptively ordinary, he has a mind like a steel trap and is said to possess 'the cunning of Satan and the conscience of a virgin'.

The Unpleasantness at the Bellona Club written by Dorothy L. Sayers performed by BBC Full Cast Dramatisation and Ian Carmichael on CD (Abridged)£5.99 - £9.99

A Genius Performance by Ian Carmichael and Cast!
The dignified calm of the Bellona Club is shattered when Lord Peter Wimsey finds General Fentiman dead in his favourite chair. A straighforward death by natural causes? Perhaps...but why can no-one remember seeing the general the day he died? And, who is the mysterious Mr. Oliver? Lord Peter moves between London and Paris, salon and suburbs, to unfold the intriguing case.

The Whale Road written by Robert Low performed by David Rintoul on CD (Abridged)£6.99

The first in a brand new series charting the adventures of the Oathsworn, a band of Vikings on the chase for the secret hoard of Attila the Hun. Life is savage aboard a Viking raider. When young Orm Rurikson is plucked from the snows of Norway to join his estranged father on the Fjord Elk...

The Woodlanders written by Thomas Hardy performed by Stephen Thorne on CD (Unabridged)£34.99

The Woodlanders is vintage Hardy. The story revolves around the young woman Grace Melbury, who returns to the leafy world of Little Hintock and soon finds herself at the centre of a number of tragic events. In penetrating, incisive and beautiful prose, Hardy tells a moving tale of unrequited love...

War and Peace written by Leo Tolstoy performed by Neville Jason on MP3 CD (Unabridged)£34.99

WAR & PEACE, Volume I The Neville Jason performance of Tolstoy's War & Peace was selected as a Top 12 Fiction title for Best Audiobooks Of 2007 by AudioFile Magazine. War and Peace is one of the greatest monuments in world literature.

What Makes Love Last? - How to Build Trust and Avoid Betrayal written by Dr John Gottman, Ph. D. performed by Peter Berkrot on CD (Unabridged)£29.99

Dr. John Gottman, the country's preeminent researcher on marriage, is famous for his Love Lab at the University of Washington in Seattle where he deciphers the mysteries of human relationships through scientific research.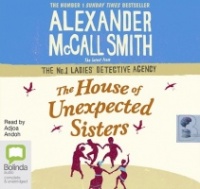 The House of Unexpected Sisters written by Alexander McCall Smith performed by Adjoa Andoh on CD (Unabridged)£39.99
Precious Ramotswe has always idolised her father, the late Obed Ramotswe. She feels that she knows all about his life – but does she? Sometimes our parents surprise us, and we discover that things were not quite what we thought them to be.
---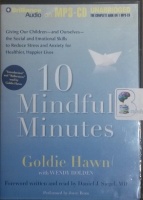 10 Mindful Minutes written by Goldie Hawn with Wendy Holden performed by Goldie Hawn, Daniel J. Siegel and Joyce Bean on MP3 CD (Unabridged)£14.99
Across the country, the revolutionary MindUP program, which was developed under the auspices of the Hawn Foundation, established by Goldie Hawn, is teaching children vital social and emotional skills. By understanding how their brains work, children discover where their emotions come from....
---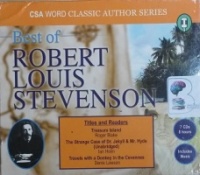 Best of Robert Louis Stevenson written by Robert Louis Stevenson performed by Roger Blake, Ian Holm and Denis Lawson on CD (Abridged)£14.99
This brilliant collection of the best of Robert Louis Stevenson includes Treasure Island, The Strange Case of Dr Jekyll and Mr Hyde and Travels with a Donkey in the Cevennes.
---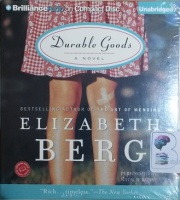 Durable Goods written by Elizabeth Berg performed by Natalie Ross on CD (Unabridged)£9.99
On the hot Texas army base she calls home, Katie spends the lazy days of her summer waiting: waiting to grow up; waiting for Dickie Mack to fall in love with her; waiting for her breasts to blossom; waiting for the beatings to stop. Since their mother died, Katie and her older sister, Diane....
---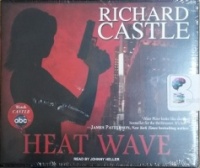 Heat Wave written by Richard Castle performed by Johnny Heller on CD (Unabridged)£19.99
A New York real estate tycoon plunges to his death on a Manhattan sidewalk. A trophy wife with a past survives a narrow escape from a brazen attack. Mobsters and moguls with no shortage of reasons to kill trot out their alibis. And then, in the suffocating grip of a record heat wave...
---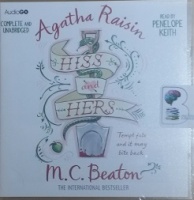 Hiss and Hers written by M.C. Beaton performed by Penelope Keith on CD (Unabridged)£19.99
Agatha has fallen in love - again. This time it's the local gardener, George Marston, she has her eye on. But competition for his attention abounds. With her shameless determination Agatha will do anything to get her man - including footing the bill for a charity ball in town just for the chance to dance with him.
---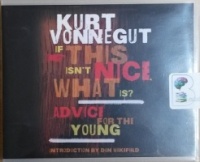 If This isn't Nice, What is? Advice for the Young written by Kurt Vonnegut performed by Dan Wakefield, Scott Brick and Kevin T. Collins on CD (Unabridged)£14.99
Master storyteller and satirist Kurt Vonnegut was one of the most in-demand commencement speakers of his time. For each occasion, Vonnegut's words were unfailingly unique, insightful, and witty, and they stayed with audience members long after graduation.
---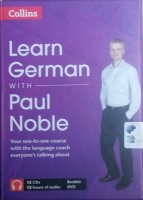 Learn German with Paul Noble written by Paul Noble performed by Paul Noble on CD (Unabridged)£29.99
An exciting approach to learning German with the easy, relaxed appeal of an audio-only product. Over 12 hours of easy-listening. No books. No rote memorisation. No chance of failure. For all those who have struggled to learn German in the past. For all those who think they're just not a linguist.
---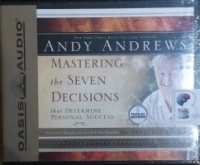 Mastering the Seven Decisions that Determine Personal Success written by Andy Andrews performed by Andy Andrews on CD (Unabridged)£14.99
The Responsible Decision: The buck stops here. I accept responsibility for my past. I am responsible for my success. I will not let my history control my destiny. The Guided Decision: I will seek wisdom. The Active Decision: I am a person of action. The Certain Decision: I have a decided heart.
---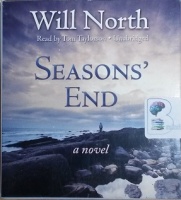 Seasons' End written by Will North performed by Tom Taylorson on CD (Unabridged)£14.99
Every summer for generations, three families intertwined by history, marriage, and career have spent "the season" at their beach cottage compounds on an island in Puget Sound. Today, Martha "Pete" Petersen, married to Tyler Strong, is the lynchpin of the "summer people."
---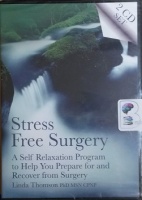 Stress Free Surgery written by Linda Thomson PhD MSN CPNP performed by Linda Thomson on CD (Unabridged)£19.99 - £24.99
This 2 CD set contains everything you need to accompany any surgery you are undergoing. Forty years of research has shown that patients who are psychologically prepared for surgery have improved outcomes. Hypnosis, when used in addition to anesthesia, can decrease anxiety and pain....
---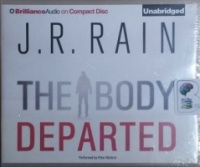 The Body Departed written by J.R. Rain performed by Peter Berkrot on CD (Unabridged)£11.99
James Blakely is a good man who has done some bad things in his time. So when he's viciously gunned down in his sleep, he's faced with a choice: Proceed immediately to an afterlife of eternal damnation or haunt the world of the living in search of redemption - and one last shot at heaven.
---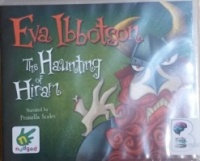 The Haunting of Hiram written by Eva Ibbotson performed by Prunella Scales on CD (Unabridged)£14.99
What is young Alex MacBuff to do? 'I will buy your castle,' declared Hiram C. Hopgood. 'But only if there are no ghosts!' Alex MacBuff can't afford to keep his beloved Castle Carra - and an American millionaire has made him an offer he can't refuse. But the castle is full of ghosts!
---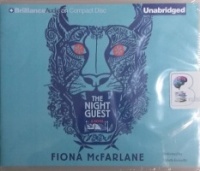 The Night Guest written by Fiona McFarlane performed by Lisbeth Kennelly on CD (Unabridged)£19.99
In an isolated house on the New South Wales coast, Ruth - a widow whose sons work abroad - lives alone. Until one day a stranger bowls up, announcing that she's been sent by the authorities to be Ruth's carer. At first, Ruth is happy to have the company.
---
---
---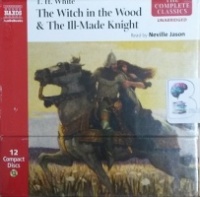 The Witch in the Wood and The Ill-Made Knight written by T.H. White performed by Neville Jason on CD (Unabridged)£39.99
These two stories are the second and third parts of T.H. White's classic fantasy novel of the Arthurian legend. Arthur has become king, Guinevere and Lancelot fall in love, and the kingdom is threatened from the north.