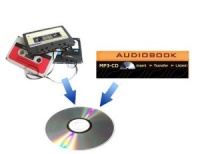 Very Large Fixed Price Audio Transfer Service£40.00
This is the fixed price £40.00 item to be used when ordering conversion of a 10-14 hour Audio Cassette or MP3 CD title.
---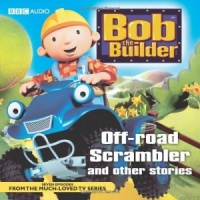 Bob the Builder - Off-Road Scrambler written by Bob the Builder Team performed by Bob the Builder Team on CD (Unabridged)£2.99
This title includes seven episodes from the hugely popular series featuring Bob the Builder, Roley, Lofty, Dizzy, Scoop, Muck and Spud - as seen on BBC TV.
---
---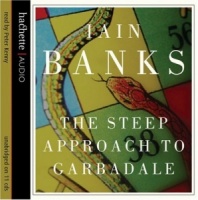 The Steep Approach to Garbadale written by Iain Banks performed by Peter Kenny on CD (Unabridged)£4.99
Dark family secrets, a long-lost love affair and a multi-million pound gaming business lie at the heart of Iain Banks' fabulous new novel. The Wopuld family built their fortune on a board game called Empire - now a wildly successful computer game.
---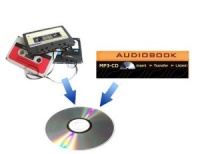 3 Hour Fixed Price Audio Transfer£15.00
This is the fixed price £15 item to be used when ordering conversion of a sub 3 hour Audio Cassette or MP3 CD title.
---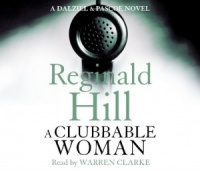 A Clubbable Woman written by Reginald Hill performed by Warren Clarke on CD (Abridged)£9.99 - £11.99
Reginald Hill's first Dalziel and Pascoe novel.
When Connon got back from the Rugby Club, his wife was even more uncommunicative than usual. Five hours later, when she still hadn't moved, Connon noticed that the front of her head had been caved in.
---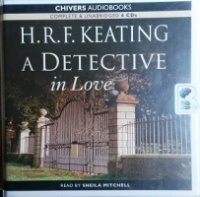 A Detective in Love written by H.R.F. Keating performed by Sheila Mitchell on CD (Unabridged)£9.99 - £14.99
DCI Harriet Martens is nicknamed the Hard Detective. But for Harriet, love proves more dangerous than any of her cases… Britain's number one tennis star, the beautiful Bubbles Xingara, has been murdered in the grounds of her luxurious house.
---
---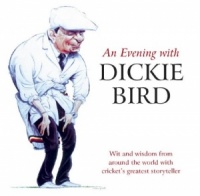 An Evening with Dickie Bird written by Dickie Bird performed by Dickie Bird on CD (Unabridged)£4.99
Dickie Bird is not only the world's most famous cricket umpire, he is also one of the most entertaining public speakers of our time.
---
---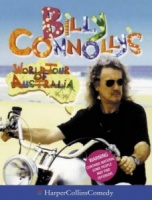 Billy Connolly's World Tour of Australia written by Billy Connolly performed by Billy Connolly on CD (Abridged)£7.99
Travelling by plane, motorbike, boat and foot, Billy Connolly tours the country performing his stage show and delivers and individual commentary on all things Australian.
---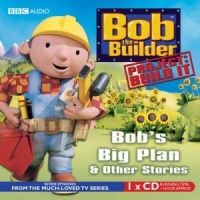 Bob the Builder - Bob's Big Plan written by Bob the Builder Team performed by Bob the Builder Team on CD (Unabridged)£11.99
You'll love these great new stories about "Bob the Builder" and his friends! In "Bob's Big Plan", a special extended episode, Bob hears that Sunflower Valley, where he and his brother Tom used to camp, is being developed.
---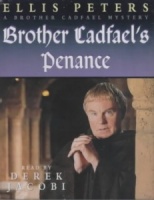 Brother Cadfael's Penance written by Ellis Peters performed by Derek Jacobi on Cassette (Abridged)£4.99
A Genius Performance by Derek Jacobi!
'And in this year of our Lord, 1145, now drawing to its close, chaotic events had seemed to be offering promise, however faint as yet, that even the two cousins battling wearily for the throne must despair of force and look around for another way of settling disputes.'
---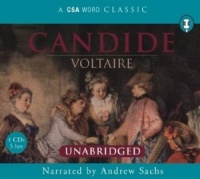 Candide written by Voltaire performed by Andrew Sachs on CD (Unabridged)£19.99
A Genius Performance by Andrew Sachs!
Candide and his tutor Pangloss journey the earth, following the philosophy: All is for the best in this, the best of all possible worlds - A point made by Liebnitz and earlier by Aquinas. This adage, however, is disproved at many turns, with the characters encountering opposition to their outlook. The initially naive Candide realises some of the dark truths of the eighteenth-century world, but could there be any light at the end of the tunnel?
---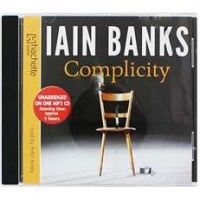 Complicity written by Iain Banks performed by Peter Kenny on MP3 CD (Unabridged)£4.99
An exploration of the morality of greed, corruption and violence. When several prominent people die mysteriously, the police beat a path to the door of an Edinburgh journalist known for his drug abuse and total commitment to computer games.
---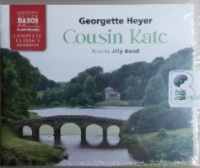 Cousin Kate written by Georgette Heyer performed by Jilly Bond on CD (Unabridged)£19.99 - £29.99
When young and beautiful governess Kate Malvern finds herself unemployed, she is taken in by Minerva Broome, the aunt she has never met, and whisked away to the majestic country home of Staplewood. However, things are not as they seem: strange things start to happen in the manor....
---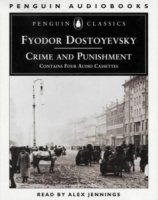 Crime and Punishment written by Fyodor Dostoyevsky performed by Alex Jennings on Cassette (Abridged)£6.99
Crime and Punishment is a novel by the Russian author Fyodor Dostoyevsky. It was first published in the literary journal The Russian Messenger in twelve monthly installments during 1866. It was later published in a single volume.
New In March 2018 Part 2
(in alphabetical order)
Angels Flight - A Guild Hunter Collection written by Nalini Singh performed by Justine Eyre on CD (Unabridged)£29.99

Warrior angels, vampire hunters and angels gone bad heat up this altogether sizzling paranormal alternate universe. This anthology of novellas features Angels' Wolf, Angels' Judgement, Angels' Pawn and the never-before-published Angels' Dance.

Brief Lives written by John Aubrey performed by Brian Cox on Cassette (Abridged)£9.99

Probably English literature's greatest collector of gossip, anecdotes and personal trivia, Aubrey's compilation of the doings and sayings of the major and minor figures of the 16th and 17th centuries has survived in popular esteem.

Copperhead - The Second Nathaniel Starbuck Novel written by Bernard Cornwell performed by Hayward Morse on Cassette (Unabridged)£19.99

The beloved Confederate Captain Nate Starbuck returns to the front lines of the Civil War in this second installment of Bernard Cornwell's acclaimed Nathaniel Starbuck Chronicles. It is the summer of 1862, and Nate has been bloodied but victorious at the battles of Ball's Bluff and Seven Pines.

Haunted written by James Herbert performed by Sean Barrett on Cassette (Unabridged)£49.99 - £59.99

James Herbert's Haunted is the first chilling novel in the David Ash trilogy. Three nights of terror at the house called Edbrook. Three nights in which David Ash, there to investigate a haunting, will be victim of horrifying and maleficent games.

Introductory French written by Michel Thomas performed by Michel Thomas on CD (Abridged)£9.99

Michel Thomas has taken the language-learning world by storm.

With no books, no memorising and no homework, Michel teaches the basic grammar of the language painlessly. Using the method he perfected over 50 years, he now shares his secret with the world - and 'makes it simple' (Sunday Times).

John Betjeman - A First Class Collection written by John Betjeman performed by John Betjeman on CD (Abridged)£14.99 - £19.99

Sir John Betjeman's unique relationship with the BBC left a lasting legacy of poetry, readings and performances. "A First Class Collection" features a selection of some of his most memorable and best-loved poetry.

Just William 1 written by Richmal Crompton performed by Martin Jarvis on CD (Abridged)£7.99

A Genius Performance by Martin Jarvis! Martin Jarvis has made the voices of William and his gang of outlaws his own in these marvellous readings. Roar with laughter as the lovable rogue, hampered by the loathsome Violet Elizabeth, wreaks havoc in this hilarious collection.

Metamorphosis ('The Transformation') and The Judgement written by Franz Kafka performed by Steven Berkoff on Cassette (Unabridged)£19.99

Gregor Samsa wakes up one morning to find he has been transformed into a gigantic insect. This extraordinary tale of imagination was written by Kafka against the backdrop of increasing turmoil in central Europe and remains not just an affecting tale but a disturbing allegory.

Murder Must Advertise written by Dorothy L. Sayers performed by BBC Full Cast Dramatisation and Ian Carmichael on CD (Abridged)£9.99 - £14.99

A Genius Performance by Ian Carmichael and Cast!
When copywriter Victor Dean falls to his death on the stairs of Pym's Advertising Agency, no one seems to mind. That is, until Lord Peter joins the firm incognito as Dean's replacement and starts asking questions which lead him into a network of blackmailers, drug pushers and one of the most deadly plots of crime fiction. However, before the crimes can be solved and the truth revealed, five more people must die...

Peake's Progress written by Mervyn Peake performed by Sebastian Peake and Fabian Peake on CD (Abridged)£14.99

A selection of short stories and poems taken from this collection of Mervyn Peake's lesser-known work, including the epic poem Rhyme of the Flying Bomb. This collection is read by Mervyn's sons Sebastian and Fabian.

Sharpe's Rifles written by Bernard Cornwell performed by William Gaminara on Cassette (Unabridged)£19.99

Lieutenant Richard Sharpe and a detachment of riflemen join the assault of a strong French force holding the Holy City of Santiago de Compostela. Lieutenant Richard Sharpe and a detachment of Riflemen are cut off from the rest of the army and surrounded.

The Bloody Ground - The Fourth Nathaniel Starbuck Novel written by Bernard Cornwell performed by Hayward Morse on Cassette (Unabridged)£29.99

It is late summer 1862 and the Confederacy is invading the United States of America. Nate Starbuck, a northern preacher's son fighting for the rebel South, is given command of a punishment battalion – a despised unit of shirkers and cowards.

The Cellist of Sarajevo written by Steven Galloway performed by Gareth Armstrong on CD (Unabridged)£14.99

Sarajevo, in the 1990s, is a hellish place. The ongoing war devours human life, tears families apart and transforms even banal routines, such as acquiring water, into life-threatening expeditions. Day after day, a cellist stations himself in the midst of the devastation, defying the ever-present ...

The Looking Glass War written by John le Carre performed by BBC Full Cast Dramatisation and Simon Russell Beale on CD (Abridged)£4.99 - £9.99

When word reaches The Department - an ailing section of British military intelligence - that Soviet missiles are being installed close to the West German border, it seems the perfect opportunity to show Control and Smiley, their rivals over at the Circus, that The Department still has value.

The Making of the Fittest - DNA and the Ultimate Forensic Record of Evolution written by Sean B. Carroll performed by Patrick Lawlor on CD (Unabridged)£24.99

The Making of the Fittest This history of DNA offers listeners a tour of the massive DNA record of three billion years of evolution to see how the fittest are made. This work argues for evolution as it examines immortal genes, fossil genes, and genes that bear the scars of past battles with horrible diseases.

The Pickwick Papers written by Charles Dickens performed by Peter Jeffrey, Norman Rodway, Trevor Peacock and Clive Francis on Cassette (Abridged)£9.99

A Radio 4 dramatization of Dickens's episodic and amusing adventures of Mr Samuel Pickwick and his fellow-members of the Pickwick Club.

The Prince of Medicine - Galen in the Roman Empire written by Susan P. Mattern performed by Jame Patrick Cronin on MP3 CD (Unabridged)£29.99

Galen of Pergamum (A.D. 129-ca. 216) began his remarkable career tending to wounded gladiators in provincial Asia Minor. Later in life he achieved great distinction as one of a small circle of court physicians to the family of Emperor Marcus Aurelius, at the very heart of Roman society.

The Prince of Tides written by Pat Conroy performed by Frank Muller on MP3 CD (Unabridged)£29.99

Pat Conroy has created a huge, brash thunderstorm of a novel, stinging with honesty and resounding with drama. Spanning forty years, this is the story of turbulent Tom Wingo, his gifted and troubled twin sister Savannah, and their struggle to triumph over the dark and tragic legacy of ...

The Raider written by Monica McCarty performed by Anthony Ferguson on CD (Unabridged)£29.99

After consolidating his gains against the enemy English, King Robert the Bruce of Scotland sends his best soldiers to fortify the lawless borders. These legendary warriors of the Highland Guard let nothing come before king and country—except the calling of their heart.

The Unpleasantness at the Bellona Club written by Dorothy L. Sayers performed by BBC Full Cast Dramatisation and Ian Carmichael on CD (Abridged)£5.99 - £9.99

A Genius Performance by Ian Carmichael and Cast!
The dignified calm of the Bellona Club is shattered when Lord Peter Wimsey finds General Fentiman dead in his favourite chair. A straighforward death by natural causes? Perhaps...but why can no-one remember seeing the general the day he died? And, who is the mysterious Mr. Oliver? Lord Peter moves between London and Paris, salon and suburbs, to unfold the intriguing case.

The Whale Road written by Robert Low performed by David Rintoul on CD (Abridged)£6.99

The first in a brand new series charting the adventures of the Oathsworn, a band of Vikings on the chase for the secret hoard of Attila the Hun. Life is savage aboard a Viking raider. When young Orm Rurikson is plucked from the snows of Norway to join his estranged father on the Fjord Elk...

The Woodlanders written by Thomas Hardy performed by Stephen Thorne on CD (Unabridged)£34.99

The Woodlanders is vintage Hardy. The story revolves around the young woman Grace Melbury, who returns to the leafy world of Little Hintock and soon finds herself at the centre of a number of tragic events. In penetrating, incisive and beautiful prose, Hardy tells a moving tale of unrequited love...

What Makes Love Last? - How to Build Trust and Avoid Betrayal written by Dr John Gottman, Ph. D. performed by Peter Berkrot on CD (Unabridged)£29.99

Dr. John Gottman, the country's preeminent researcher on marriage, is famous for his Love Lab at the University of Washington in Seattle where he deciphers the mysteries of human relationships through scientific research.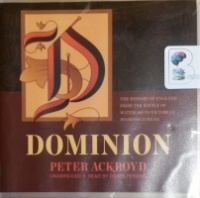 Dominion - The History of England from The Battle of Waterloo to Victoria's Diamond Jubilee written by Peter Ackroyd performed by Derek Perkins on CD (Unabridged)£29.99
Dominion, the fifth volume in Peter Ackroyd's masterful History of England, begins in 1815 as national glory following the Battle of Waterloo gives way to a post-war depression and ends with the death of Queen Victoria in January 1901. Spanning the end of the Regency, Ackroyd takes listeners from the ..
---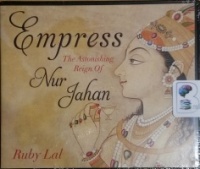 Empress - The Astonishing Reign of Nur Jahan written by Ruby Lal performed by Suzanne Toren on CD (Unabridged)£24.99
In 1611, thirty-four-year-old Nur Jahan, daughter of a Persian noble and widow of a subversive official, became the twentieth and favorite wife of the Emperor Jahangir, who ruled the vast Mughal Empire. An astute politician as well as a devoted partner, she issued imperial orders; coins of the realm bore her name.
---
---
Mrs Pringle written by Miss Read performed by Gwen Watford on Cassette (Unabridged)£19.99
Mrs Pringle, the lugubrious school cleaner, has always been a favourite character in the Fairacre series. Here we trace Maud Pringle's life from childhood visits to the village from her Caxley home, through her working days before her marriage to Fred Pringle, and on to her long association with Fariacre School, and we meet again many old friends as they cross Mrs
---
---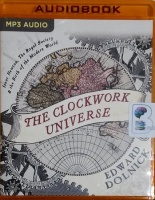 The Clockwork Universe - Isaac Newton, The Royal Society and the Birth of the Modern World written by Edward Dolnick performed by Alan Sklar on MP3 CD (Unabridged)£24.99
The Clockwork Universe is the story of a band of men who lived in a world of dirt and disease but pictured a universe that ran like a perfect machine. A meld of history and science, this book is a group portrait of some of the greatest minds who ever lived as they wrestled with natures most sweeping mysteries....
---
---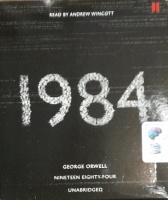 1984 written by George Orwell performed by Andrew Wincott on CD (Unabridged)£19.99
BIG BROTHER IS WATCHING YOU . . . 1984 is the year in which it happens. The world is divided into three superstates. In Oceania, the Party's power is absolute. Every action, word, gesture and thought is monitored under the watchful eye of Big Brother and the Thought Police. In the Ministry of Truth...
---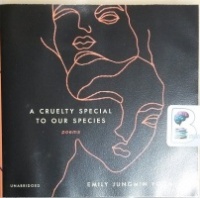 A Cruelty Special to Our Species written by Emily Jungmin Yoon performed by Emily Jungmin Yoon on CD (Unabridged)£14.99
A piercing debut collection of poems exploring gender, race, and violence from a sensational new talent. In her arresting collection, urgently relevant for our times, poet Emily Jungmin Yoon confronts the histories of sexual violence against women, focusing in particular on Korean so-called "comfort women,"
---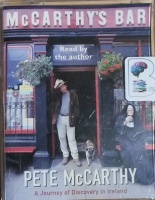 A Journey of Discovery in Ireland written by Pete McCarthy performed by Pete McCarthy on Cassette (Abridged)£4.99
McCARTHY'S BAR is the result of a lifelong love affair with Ireland. Written and read by the presenter of Channel 4's Travelog, it is both an entertaining journey and a personal investigation into a past, and a country populated by hundreds of McCarthys, where Christian Brothers rub shoulders with Van Morrison...
---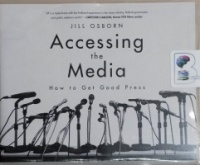 Accessing the Media - How to Get Good Press written by Jill Osborn performed by Teri Schnaubelt on CD (Unabridged)£14.99
Accessing the Media takes the listener behind the scenes to understand how best to work with press to get publicity. Perfect for politicians, business leaders, lobbyists, and media junkies, this reference provides an insider's look at how the modern newsroom works, detailing the different roles of reporters...
---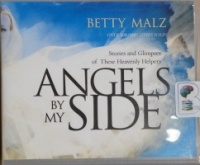 Angels by My Side - Stories and Glimpses of These Heavenly Helpers written by Betty Malz performed by Melanie Ewbank on CD (Unabridged)£9.99
God knows your needs - and He has His angels ready to help you! Have you ever had a close call? Do you sometimes sense that you are not alone? Do you wonder if you have ever met an angel "unaware"? When Betty Malz was a young mom, she suffered a ruptured appendix and, after many fatal ...
---
---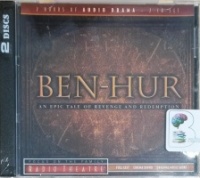 Ben-Hur written by Lew Wallace performed by Radio Theatre Team on CD (Unabridged)£9.99
An unforgettable account of betrayal, revenge, redemption, Focus on the Family Radio Theatre's production of Ben-Hur tells the tale of a nobleman who fell from Roman favor and was sentenced to live as a slave all at the hands of his childhood friend, Messala. Once nearly brothers, any hope of reconciliation...
---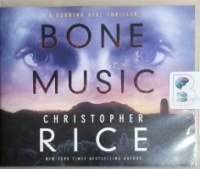 Bone Music written by Christopher Rice performed by Lauren Ezzo on CD (Unabridged)£19.99
There's more than one way to stoke the flames of revenge... Charlotte Rowe spent the first seven years of her life in the hands of the only parents she knew - a pair of serial killers who murdered her mother and tried to shape Charlotte in their own twisted image. If only the nightmare had ended when she...
---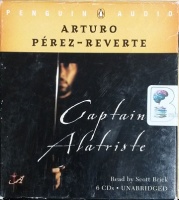 Captain Alatriste written by Arturo Perez-Reverte performed by Scott Brick on CD (Unabridged)£24.99
In Madrid in the 1620s, a man must live by his wits, and often by his sword. For this is a time when court intrigue is high, when the decadent young king has dragged the country into a series of disastrous wars, and citizens live in fear of the infamous Spanish Inquisition. In this political hotbed of hired assassins...
---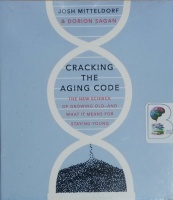 Cracking The Aging Code - The New Science of Growing Old and What It Means for Staying Young written by Josh Mitteldorf and Dorion Sagan performed by Stephen McLaughlin on CD (Unabridged)£39.99
A revolutionary examination of why we age, what it means for our health, and how we just might be able to fight it. In Cracking the Aging Code, theoretical biologist Josh Mitteldorf and award-winning writer and ecological philosopher Dorion Sagan reveal that evolution and aging are even more complex...