---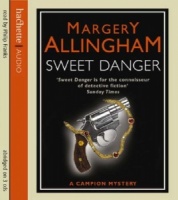 Sweet Danger written by Margery Allingham performed by Philip Franks on CD (Abridged)£6.99 - £8.99
A Genius Performance by Philip Franks!
Way back during the crusades Richard I presented the Huntingforest family with the tiny Balkan state of Averna.
---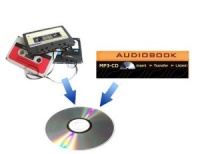 3 Hour Fixed Price Audio Transfer£10.00
This is the fixed price £10 item to be used when ordering conversion of a sub 3 hour Audio Cassette or MP3 CD title.
---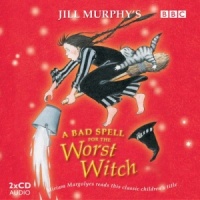 A Bad Spell for the Worst Witch written by Jill Murphy performed by Miriam Margolyes on CD (Abridged)£13.99
Mildred gets off to a good start in her second year at Miss Cackle's Academy, but her sworn enemy, Ethel Hallow, is plotting misfortune, setting Mildred up for a very bad spell, indeed.
---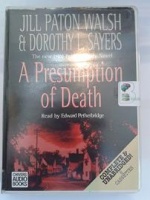 A Presumption of Death written by Jill Paton Walsh and Dorothy L Sayers performed by Edward Petherbridge on Cassette (Unabridged)£29.99 - £39.99
The story opens in 1940. Harriet Vane - now Lady Peter Wimsey - has taken her children to safety in the country. But the war has followed them: glamorous RAF pilots and even more glamorous land-girls scandalise the villagers; the blackout makes the night-time lanes as sinister as the back alleys of London.
---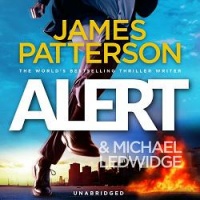 Alert written by James Patterson and Michael Ledwidge performed by Danny Mastrogiorgio and Henry Leyva on CD (Unabridged)£6.99
Every New Yorker's worst nightmare is about to become a reality. New York has seen more than its fair share of horrific attacks, but the city is about to be shaken in a way it never has before. After two devastating catastrophes in quick succession, everyone is on edge.
---
---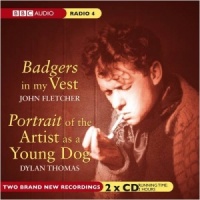 Badgers in My Vest and Portrait of the Artist as a Young Dog written by Dylan Thomas performed by BBC Full Cast Dramatisation on CD (Unabridged)£4.99 - £6.99
Badgers in My Vest is a new, darkly funny play by an acclaimed contemporary playwright, based on a true incident in Dylan Thomas' life.
---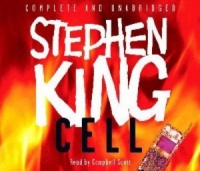 Cell written by Stephen King performed by Campbell Scott on CD (Unabridged)£39.99
'Civilization slipped into its second dark age on an unsurprising track of blood but with a speed that could not have been foreseen by even the most pessimistic futurist. By Halloween, every major city from New York to Moscow stank to the empty heavens and the world as it had been was a memory.
---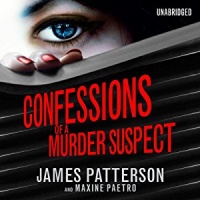 Confessions of a Murder Suspect written by James Patterson and Maxine Paetro performed by Emma Galvin on CD (Unabridged)£11.99
On the night Malcolm and Maud Angel are murdered, their daughter Tandy knows just three things: 1) She was one of the last people to see her parents alive. 2) The suspect list only includes Tandy and her three siblings. 3) She can't trust anyone--maybe not even herself.
---
---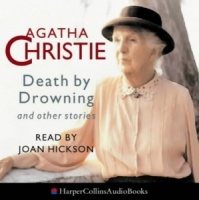 Death by Drowning written by Agatha Christie performed by Joan Hickson on CD (Abridged)£18.99
As well as "Death by Drowning", there are "The Thumbmark of St Peter", "The Herb of Death" and "The Affair at the Bungalow".
---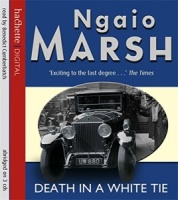 Death in a White Tie written by Ngaio Marsh performed by Benedict Cumberbatch on CD (Abridged)£7.99 - £11.99
A Benedict Cumberbatch Genius Performance!
The season had begun. Débutantes and chaperones were planning their luncheons, teas, dinners, balls. And the blackmailer was planning his strategies, stalking his next victim.
---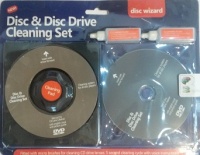 Disk and Disk Drive Cleaning Set written by Disk Wizard performed by Disk Wizard on CD (Unabridged)£4.99
This is an excellent tool to maintain your CD player or computer CD/DVD drive in tip-top condition. Regular use of this disk will ensure you maximise the life of your CD listening device.
---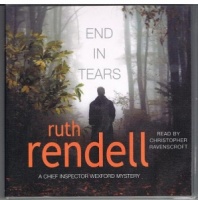 End in Tears written by Ruth Rendell performed by Christopher Ravenscroft on CD (Abridged)£5.99
A lump of concrete dropped deliberately from a little stone bridge kills the wrong person. The young woman in the car behind is spared. But only for a while...
---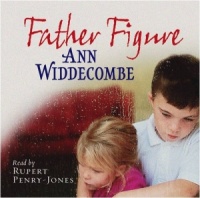 Father Figure written by Ann Widdecombe performed by Rupert Penry-Jones on CD (Abridged)£4.99
Jason Kirk is a 32-year-old teacher who believes he is happily married until he returns home one day to find that his wife has left him, taking their two young children with her.
Suddenly Jason finds the role of father denied to him as he is separated from his children and reduced to the role of visitor.
---
New In March 2018 Part 2
(in alphabetical order)
Angels Flight - A Guild Hunter Collection written by Nalini Singh performed by Justine Eyre on CD (Unabridged)£29.99

Warrior angels, vampire hunters and angels gone bad heat up this altogether sizzling paranormal alternate universe. This anthology of novellas features Angels' Wolf, Angels' Judgement, Angels' Pawn and the never-before-published Angels' Dance.

Brief Lives written by John Aubrey performed by Brian Cox on Cassette (Abridged)£9.99

Probably English literature's greatest collector of gossip, anecdotes and personal trivia, Aubrey's compilation of the doings and sayings of the major and minor figures of the 16th and 17th centuries has survived in popular esteem.

Copperhead - The Second Nathaniel Starbuck Novel written by Bernard Cornwell performed by Hayward Morse on Cassette (Unabridged)£19.99

The beloved Confederate Captain Nate Starbuck returns to the front lines of the Civil War in this second installment of Bernard Cornwell's acclaimed Nathaniel Starbuck Chronicles. It is the summer of 1862, and Nate has been bloodied but victorious at the battles of Ball's Bluff and Seven Pines.

Fifty Poems of Emily Dickinson written by Emily Dickinson performed by Sharon Stone, Meryl Streep, Glenda Jackson and Stephanie Beacham on Cassette (Unabridged)£9.99

A wonderful collection of 50 well-known poems performed by four well known actresses vis. Sharon Stone, Meryl Streep, Glenda Jackson and Stephanie Beacham

Haunted written by James Herbert performed by Sean Barrett on Cassette (Unabridged)£49.99 - £59.99

James Herbert's Haunted is the first chilling novel in the David Ash trilogy. Three nights of terror at the house called Edbrook. Three nights in which David Ash, there to investigate a haunting, will be victim of horrifying and maleficent games.

Introductory French written by Michel Thomas performed by Michel Thomas on CD (Abridged)£9.99

Michel Thomas has taken the language-learning world by storm.

With no books, no memorising and no homework, Michel teaches the basic grammar of the language painlessly. Using the method he perfected over 50 years, he now shares his secret with the world - and 'makes it simple' (Sunday Times).

John Betjeman - A First Class Collection written by John Betjeman performed by John Betjeman on CD (Abridged)£11.99 - £14.99

Sir John Betjeman's unique relationship with the BBC left a lasting legacy of poetry, readings and performances. "A First Class Collection" features a selection of some of his most memorable and best-loved poetry.

Just William 1 written by Richmal Crompton performed by Martin Jarvis on CD (Abridged)£7.99

A Genius Performance by Martin Jarvis! Martin Jarvis has made the voices of William and his gang of outlaws his own in these marvellous readings. Roar with laughter as the lovable rogue, hampered by the loathsome Violet Elizabeth, wreaks havoc in this hilarious collection.

Metamorphosis ('The Transformation') and The Judgement written by Franz Kafka performed by Steven Berkoff on Cassette (Unabridged)£19.99

Gregor Samsa wakes up one morning to find he has been transformed into a gigantic insect. This extraordinary tale of imagination was written by Kafka against the backdrop of increasing turmoil in central Europe and remains not just an affecting tale but a disturbing allegory.

Murder Must Advertise written by Dorothy L. Sayers performed by BBC Full Cast Dramatisation and Ian Carmichael on CD (Abridged)£9.99 - £14.99

A Genius Performance by Ian Carmichael and Cast!
When copywriter Victor Dean falls to his death on the stairs of Pym's Advertising Agency, no one seems to mind. That is, until Lord Peter joins the firm incognito as Dean's replacement and starts asking questions which lead him into a network of blackmailers, drug pushers and one of the most deadly plots of crime fiction. However, before the crimes can be solved and the truth revealed, five more people must die...

My Brief History - A Memoir written by Stephen Hawking performed by Matthew Brenher and Stephen Hawking on CD (Abridged)£9.99

Stephen Hawking has dazzled readers worldwide with a string of bestsellers exploring the mysteries of the universe. Now, for the first time, the most brilliant cosmologist of our age turns his gaze inwards for a revealing look at his own life and intellectual evolution.

Peake's Progress written by Mervyn Peake performed by Sebastian Peake and Fabian Peake on CD (Abridged)£14.99

A selection of short stories and poems taken from this collection of Mervyn Peake's lesser-known work, including the epic poem Rhyme of the Flying Bomb. This collection is read by Mervyn's sons Sebastian and Fabian.

Sharpe's Rifles written by Bernard Cornwell performed by William Gaminara on Cassette (Unabridged)£19.99

Lieutenant Richard Sharpe and a detachment of riflemen join the assault of a strong French force holding the Holy City of Santiago de Compostela. Lieutenant Richard Sharpe and a detachment of Riflemen are cut off from the rest of the army and surrounded.

The Bloody Ground - The Fourth Nathaniel Starbuck Novel written by Bernard Cornwell performed by Hayward Morse on Cassette (Unabridged)£29.99

It is late summer 1862 and the Confederacy is invading the United States of America. Nate Starbuck, a northern preacher's son fighting for the rebel South, is given command of a punishment battalion – a despised unit of shirkers and cowards.

The Cellist of Sarajevo written by Steven Galloway performed by Gareth Armstrong on CD (Unabridged)£14.99

Sarajevo, in the 1990s, is a hellish place. The ongoing war devours human life, tears families apart and transforms even banal routines, such as acquiring water, into life-threatening expeditions. Day after day, a cellist stations himself in the midst of the devastation, defying the ever-present ...

The Looking Glass War written by John le Carre performed by BBC Full Cast Dramatisation and Simon Russell Beale on CD (Abridged)£4.99 - £9.99

When word reaches The Department - an ailing section of British military intelligence - that Soviet missiles are being installed close to the West German border, it seems the perfect opportunity to show Control and Smiley, their rivals over at the Circus, that The Department still has value.

The Making of the Fittest - DNA and the Ultimate Forensic Record of Evolution written by Sean B. Carroll performed by Patrick Lawlor on CD (Unabridged)£24.99

The Making of the Fittest This history of DNA offers listeners a tour of the massive DNA record of three billion years of evolution to see how the fittest are made. This work argues for evolution as it examines immortal genes, fossil genes, and genes that bear the scars of past battles with horrible diseases.

The Pickwick Papers written by Charles Dickens performed by Peter Jeffrey, Norman Rodway, Trevor Peacock and Clive Francis on Cassette (Abridged)£9.99

A Radio 4 dramatization of Dickens's episodic and amusing adventures of Mr Samuel Pickwick and his fellow-members of the Pickwick Club.

The Prince of Medicine - Galen in the Roman Empire written by Susan P. Mattern performed by Jame Patrick Cronin on MP3 CD (Unabridged)£29.99

Galen of Pergamum (A.D. 129-ca. 216) began his remarkable career tending to wounded gladiators in provincial Asia Minor. Later in life he achieved great distinction as one of a small circle of court physicians to the family of Emperor Marcus Aurelius, at the very heart of Roman society.

The Prince of Tides written by Pat Conroy performed by Frank Muller on MP3 CD (Unabridged)£29.99

Pat Conroy has created a huge, brash thunderstorm of a novel, stinging with honesty and resounding with drama. Spanning forty years, this is the story of turbulent Tom Wingo, his gifted and troubled twin sister Savannah, and their struggle to triumph over the dark and tragic legacy of ...

The Raider written by Monica McCarty performed by Anthony Ferguson on CD (Unabridged)£29.99

After consolidating his gains against the enemy English, King Robert the Bruce of Scotland sends his best soldiers to fortify the lawless borders. These legendary warriors of the Highland Guard let nothing come before king and country—except the calling of their heart.

The Return Journey written by Maeve Binchy performed by Kate Binchy on CD (Unabridged)£6.99

In this extraordinary collection of stories, the world-wide bestselling author of Evening Class once again reveals her incomparable understanding of matters of the heart. In The Return Journey, Maeve Binchy creates powerful compelling stories of love, loss, revelation, and reconciliation.

The Secret Pilgrim written by John Le Carre performed by Simon Russell Beale and Patrick Malahide on CD (Abridged)£9.99

George Smiley is one of the most brilliantly realised characters in British fiction. Bespectacled, tubby, eternally middle-aged and deceptively ordinary, he has a mind like a steel trap and is said to possess 'the cunning of Satan and the conscience of a virgin'.

The Unpleasantness at the Bellona Club written by Dorothy L. Sayers performed by BBC Full Cast Dramatisation and Ian Carmichael on CD (Abridged)£5.99 - £9.99

A Genius Performance by Ian Carmichael and Cast!
The dignified calm of the Bellona Club is shattered when Lord Peter Wimsey finds General Fentiman dead in his favourite chair. A straighforward death by natural causes? Perhaps...but why can no-one remember seeing the general the day he died? And, who is the mysterious Mr. Oliver? Lord Peter moves between London and Paris, salon and suburbs, to unfold the intriguing case.

The Whale Road written by Robert Low performed by David Rintoul on CD (Abridged)£6.99

The first in a brand new series charting the adventures of the Oathsworn, a band of Vikings on the chase for the secret hoard of Attila the Hun. Life is savage aboard a Viking raider. When young Orm Rurikson is plucked from the snows of Norway to join his estranged father on the Fjord Elk...

The Woodlanders written by Thomas Hardy performed by Stephen Thorne on CD (Unabridged)£34.99

The Woodlanders is vintage Hardy. The story revolves around the young woman Grace Melbury, who returns to the leafy world of Little Hintock and soon finds herself at the centre of a number of tragic events. In penetrating, incisive and beautiful prose, Hardy tells a moving tale of unrequited love...

What Makes Love Last? - How to Build Trust and Avoid Betrayal written by Dr John Gottman, Ph. D. performed by Peter Berkrot on CD (Unabridged)£29.99

Dr. John Gottman, the country's preeminent researcher on marriage, is famous for his Love Lab at the University of Washington in Seattle where he deciphers the mysteries of human relationships through scientific research.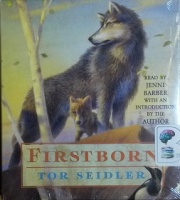 Firstborn written by Tor Seidler performed by Jenni Barber on CD (Unabridged)£9.99
A young wolf seeks the bravery to be himself in this lyrical homage to challenging societal stereotypes, from the author of National Book Award Finalist Mean Margaret and The Wainscott Weasel. Wolves. Predators of the wild. Stalkers of the forests. Born into rankings and expected to live up to their roles.
---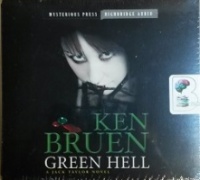 Green Hell - A Jack Taylor Novel written by Ken Bruen performed by John Lee on CD (Unabridged)£14.99
Ireland's master of poetic crime fiction, called "an Irish treasure" by Shelf Awareness, spins a new alcohol-fueled Jack Taylor plot, featuring a Rhodes scholar gone astray, and professor with a violent streak, and a young woman who almost makes Jack look tame.
---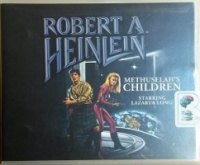 Methuselah's Children written by Robert A. Heinlein performed by MacLeod Andrews on CD (Unabridged)£29.99
After the fall of the American Ayatollahs as foretold in Stranger in a Strange Land and chronicled in Revolt in 2100, the United States of America at last fulfills the promise inherent in its first Revolution: for the first time in human history there is a nation with Liberty and Justice for All.
---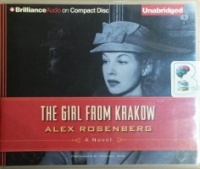 The Girl from Krakow written by Alex Rosenberg performed by Michael Page on CD (Unabridged)£29.99
It's 1935. Rita Feuerstahl comes to the university in Krakow intent on enjoying her freedom. But life has other things in store—marriage, a love affair, a child, all in the shadows of the oncoming war. When the war arrives, Rita is armed with a secret so enormous that it could cost the Allies everything..
---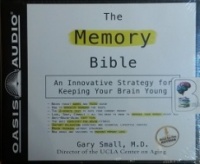 The Memory Bible written by Gary Small M.D. performed by Gary Small M.D. on CD (Unabridged)£19.99
This brain fitness program has helped thousands of people improve their ability to remember everyday issues. Based on Dr. Small's scientific discoveries, The Memory Bible can immediately improve your mental performance. It includes a "brain diet," brain exercises, brain training tips, effective drugs...
---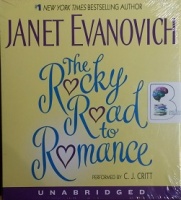 The Rocky Road to Romance written by Janet Evanovich performed by C.J. Critt on CD (Unabridged)£9.99
When the delightful, daffy Dog Lady of station WZZZ offered to take on the temporary job of traffic reporter, Steve Crow tried to think of reasons to turn Daisy Adams down. Perhaps he knew that sharing the close quarters of a car with her for hours would give the handsome program director...
---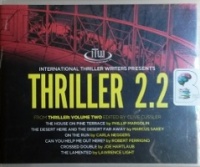 Thriller 2.2 written by Famous Thriller Writers performed by Natalie Ross, Luke Daniels, David Colacci and Dan John Miller on CD (Unabridged)£9.99
The House on Pine Terrace is an intricate puzzle a crime that leads to a romance that triggers another crime that ends with a mystery, which makes you question every event in the story. The Desert Here and the Desert Far Away is a haunting exploration of the wounds our warriors bear, not all of which...
---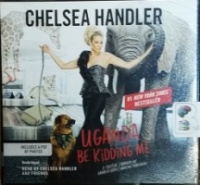 Uganda Be Kidding Me written by Chelsea Handler performed by Chelsea Handler on CD (Unabridged)£19.99
Wherever Chelsea Handler travels, one thing is certain: she always ends up in the land of the ridiculous. Now, in this uproarious collection, she sneaks her sharp wit through airport security and delivers her most absurd and hilarious stories ever. On safari in Africa, it's anyone's guess as to what's...
---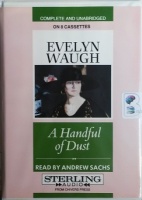 A Handful of Dust written by Evelyn Waugh performed by Andrew Sachs on Cassette (Unabridged)£39.99
After seven years of marriage, the beautiful Lady Brenda Last has grown bored with life at Hetton Abbey, the Gothic mansion that is the pride and joy of her husband, Tony. She drifts into an affair with the shallow socialite John Beaver and forsakes Tony for the Belgravia set.
---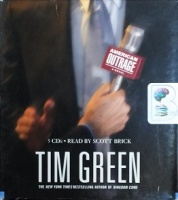 American Outrage written by Tim Green performed by Scott Brick on CD (Abridged)£14.99
Jake Carlson, a correspondent for the television news show American Outrage, inhabits a world of sensational trials and crazed celebrities. One of the nation's top television journalists, he's used to dragging himself through the dirt to get to the truth.
---
---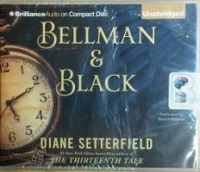 Bellman and Black written by Diane Setterfield performed by Daniel Phipott on CD (Unabridged)£19.99
Caught up in a moment of boyhood competition, William Bellman recklessly aims his slingshot at a rook resting on a branch, killing the bird instantly. It is a small but cruel act, and is soon forgotten. By the time he is grown, with a wife and children of his own, William seems to have put the whole....
---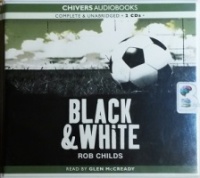 Black and White written by Rob Childs performed by Glen McCready on CD (Unabridged)£19.99
Josh is soccer-mad and can't wait to show off his ball skills to his new classmates. After all, he is the nephew of Ossie Williams - the best footballer in the country. Josh's arrival gives shy Matthew more confidence, but it is not welcomed by Rajesh, the school goalkeeper and captain.
---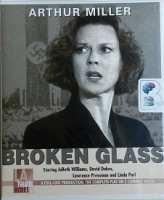 Broken Glass written by Arthur Miller performed by JoBeth Williams, Linda Purl, Lawrence Pressman and David Dukes on CD (Abridged)£19.99
Set in 1938 Brooklyn, this gripping psychological mystery begins when attractive, level-headed Sylvia Gellburg suddenly loses her ability to walk. The only clue lies in Sylvia's obsession with news accounts from Germany. Safe in Brooklyn, she is terrified by Nazi violence or is it something closer to home?
---
---
---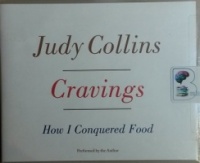 Cravings written by Judy Collins performed by Judy Collins on CD (Unabridged)£19.99
A no-holds-barred account of folk legend Judy Collins's harrowing struggle with compulsive overeating and of the journey that led her to a solution. Since childhood Judy Collins has had a tumultuous, fraught relationship with food. Her issues with overeating nearly claimed her career and her life.