---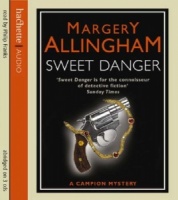 Sweet Danger written by Margery Allingham performed by Philip Franks on CD (Abridged)£6.99 - £8.99
A Genius Performance by Philip Franks!
Way back during the crusades Richard I presented the Huntingforest family with the tiny Balkan state of Averna.
---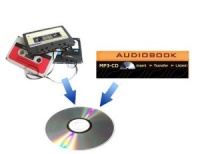 3 Hour Fixed Price Audio Transfer£10.00
This is the fixed price £10 item to be used when ordering conversion of a sub 3 hour Audio Cassette or MP3 CD title.
---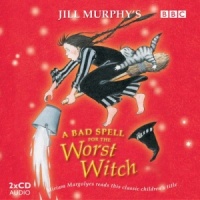 A Bad Spell for the Worst Witch written by Jill Murphy performed by Miriam Margolyes on CD (Abridged)£13.99
Mildred gets off to a good start in her second year at Miss Cackle's Academy, but her sworn enemy, Ethel Hallow, is plotting misfortune, setting Mildred up for a very bad spell, indeed.
---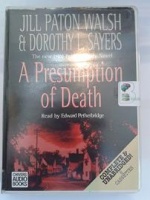 A Presumption of Death written by Jill Paton Walsh and Dorothy L Sayers performed by Edward Petherbridge on Cassette (Unabridged)£29.99 - £39.99
The story opens in 1940. Harriet Vane - now Lady Peter Wimsey - has taken her children to safety in the country. But the war has followed them: glamorous RAF pilots and even more glamorous land-girls scandalise the villagers; the blackout makes the night-time lanes as sinister as the back alleys of London.
---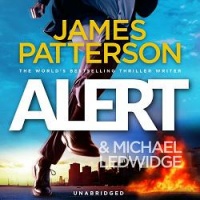 Alert written by James Patterson and Michael Ledwidge performed by Danny Mastrogiorgio and Henry Leyva on CD (Unabridged)£6.99
Every New Yorker's worst nightmare is about to become a reality. New York has seen more than its fair share of horrific attacks, but the city is about to be shaken in a way it never has before. After two devastating catastrophes in quick succession, everyone is on edge.
---
---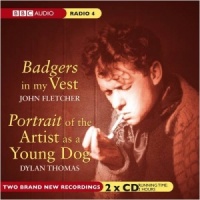 Badgers in My Vest and Portrait of the Artist as a Young Dog written by Dylan Thomas performed by BBC Full Cast Dramatisation on CD (Unabridged)£4.99 - £6.99
Badgers in My Vest is a new, darkly funny play by an acclaimed contemporary playwright, based on a true incident in Dylan Thomas' life.
---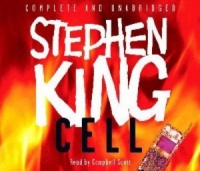 Cell written by Stephen King performed by Campbell Scott on CD (Unabridged)£39.99
'Civilization slipped into its second dark age on an unsurprising track of blood but with a speed that could not have been foreseen by even the most pessimistic futurist. By Halloween, every major city from New York to Moscow stank to the empty heavens and the world as it had been was a memory.
---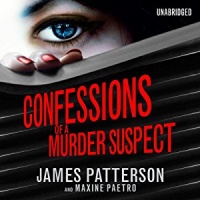 Confessions of a Murder Suspect written by James Patterson and Maxine Paetro performed by Emma Galvin on CD (Unabridged)£11.99
On the night Malcolm and Maud Angel are murdered, their daughter Tandy knows just three things: 1) She was one of the last people to see her parents alive. 2) The suspect list only includes Tandy and her three siblings. 3) She can't trust anyone--maybe not even herself.
---
---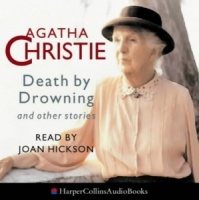 Death by Drowning written by Agatha Christie performed by Joan Hickson on CD (Abridged)£18.99
As well as "Death by Drowning", there are "The Thumbmark of St Peter", "The Herb of Death" and "The Affair at the Bungalow".
---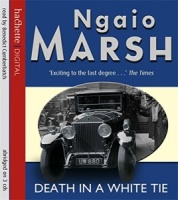 Death in a White Tie written by Ngaio Marsh performed by Benedict Cumberbatch on CD (Abridged)£7.99 - £11.99
A Benedict Cumberbatch Genius Performance!
The season had begun. Débutantes and chaperones were planning their luncheons, teas, dinners, balls. And the blackmailer was planning his strategies, stalking his next victim.
---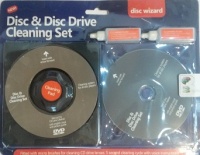 Disk and Disk Drive Cleaning Set written by Disk Wizard performed by Disk Wizard on CD (Unabridged)£4.99
This is an excellent tool to maintain your CD player or computer CD/DVD drive in tip-top condition. Regular use of this disk will ensure you maximise the life of your CD listening device.
---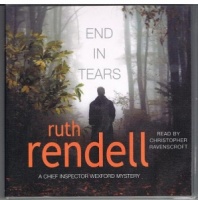 End in Tears written by Ruth Rendell performed by Christopher Ravenscroft on CD (Abridged)£5.99
A lump of concrete dropped deliberately from a little stone bridge kills the wrong person. The young woman in the car behind is spared. But only for a while...
---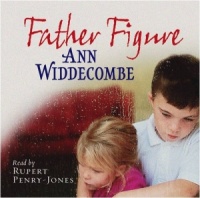 Father Figure written by Ann Widdecombe performed by Rupert Penry-Jones on CD (Abridged)£4.99
Jason Kirk is a 32-year-old teacher who believes he is happily married until he returns home one day to find that his wife has left him, taking their two young children with her.
Suddenly Jason finds the role of father denied to him as he is separated from his children and reduced to the role of visitor.
New In March 2018 Part 1
(in alphabetical order)
1966 and All That written by Geoff Hurst performed by Geoff Hurst on Cassette (Abridged)£4.99

How many "years of hurt" is it now? As England World Cup hero Geoff Hurst relates in his evocative, challenging autobiography 1966 and All That hardly a day goes by without someone reminding him of the hat-trick he scored in the Wembley Final that brought football "home" the last time.

A Cut Like Wound written by Anita Nair performed by Sartaj Garewal on MP3 CD (Unabridged)£9.99

It is the first night of Ramadan. At Sivaji Nagar in the heart of Bangalore, the market comes alive. It is also the night a killer decides to go out in public for the first time as a woman. In the bustling market she finds her victim and lures him into a dark lane but she is interrupted by a young male prostitute.

Blockchain Revolution - How the Technology Behind Bitcoin is changing money, business and the World written by Don and Alex Tapscott performed by Jeff Cummings on CD (Unabridged)£24.99

Blockchain is the ingeniously simple technology that powers Bitcoin. But it is much more than that, too. It is a public ledger to which everyone has access but which no single person controls. It allows for companies and individuals to collaborate with an unprecedented degree of trust and transparency.

Emerson written by Robert D Richardson performed by Michael McConnohie on MP3 CD (Unabridged)£9.99

Ralph Waldo Emerson is one of the most important figures in the history of American thought, religion, and literature. The vitality of his writings and the unsettling power of his example continue to influence us more than a hundred years after his death.

Empress Orchid written by Anchee Min performed by Alexandra O'Karma on CD (Unabridged)£24.99

To rescue her family from poverty and avoid marrying her cousin, 17-year-old Orchid competes to be one of the Emperor's wives. When she is chosen as a lower-ranking concubine, she enters the ritualised Forbidden City and is exposed to all the chaos, corruption, and treachery of the final days ...

Feast Day of Fools written by James Lee Burke performed by Will Patton and on CD (Abridged)£7.99

Sheriff Hackberry Holland patrols a small Southwest Texas border town with a deep and abiding respect for the citizens in his care. Still mourning the loss of his cherished wife and locked in a perilous almost-romance with his deputy, Pam Tibbs, a woman many decades his junior, Hackberry feeds....

Finding Sanctuary - Monastic Steps for Everyday Life written by Christopher Jamison performed by Christopher Jamison and on CD (Unabridged)£14.99

Have you ever wondered why everybody these days seems so busy? In FINDING SANCTUARY, Father Christopher Jamison, the Abbot from BBC TV's THE MONASTERY and THE SILENCE, offers practical wisdom from the monastic tradition on how to build sanctuary into your life.

Forever - The Wolves of Mercy Falls written by Maggie Stiefvater performed by Dan Bittner, Pierce Cranvens, Emma Galvin and Jenna Lamia on MP3 CD (Unabridged)£9.99

The conclusion to the #1 bestselling Shiver trilogy. In Shiver, Grace and Sam found each other. In Linger, they fought to be together. Now, in Forever, the stakes are even higher than before. Wolves are being hunted. Lives are being threatened...

Golf is a Game of Confidence written by Dr. Bob Rotella with Bob Cullen performed by Dr. Bob Rotella on CD (Abridged)£14.99

Dr. Bob Rotella, whose clients include Nick Price, Davis Love III, Tom Kite and Pat Bradley, is firmly established as the premier performance enhancement specialist in the golf world. In Golf is a Game Of Confidence, "Doc" Rotella focuses on the most important skill a golfer can have:

Hemingway in Love - His Own Story written by A.E. Hotchner performed by A.E. Hotchner, Joan Baker, Susan Hanfield and Alex Hyde-White on CD (Unabridged)£19.99

In June of 1961, A.E. Hotchner visited an old friend in the psychiatric ward of St. Mary's Hospital. It would be the last time they spoke: a few weeks later, Ernest Hemingway was released home, where he took his own life.

I Capture The Castle written by Dodie Smith performed by Emilia Fox on CD (Abridged)£9.99

This is the wonderful journal of Cassandra Mortmain, aged 17. A heartwarming and completely original coming-of-age story, it is the account of one year in her life and that of her extraordinary family. With great wit and sensitivity Cassandra reveals her eccentric father with writer's block...

Inheritance from Mother written by Minae Mizumura performed by Allison Hiroto on MP3 CD (Unabridged)£9.99

Award-winning novelist Minae Mizumura demystifies the notion of the selfless Japanese mother and the adult daughter honor-bound to care for her. Mitsuki Katsura, a Japanese woman in her mid-50s, is a French-language instructor at a private university in Tokyo.

Inkheart written by Cornelia Funke performed by Lynn Redgrave on CD (Unabridged)£19.99

Twelve-year-old Meggie loves books. So does her father, Mo, a bookbinder, although he hasn't read aloud to her since her mother mysteriously disappeared. They live a quiet life until the night a stranger knocks at their door. The scarred man, who calls himself Dustfinger...

Land of The Living written by Nicci French performed by Saskia Reeves on CD (Abridged)£7.99

Abbie Devereaux wakes in the dark. She is hooded and bound, with no idea where she is or how she got there. Kept alive by a man she never sees, his only promise is that eventually he will kill her - like the others. But Abbie has spirit and bloody-mindedness on her side.

Last of the Few - The Battle of Britain in the Words of the Pilots who Won it written by Max Arthur performed by Tim Pigott-Smith, Gareth Armstrong, Sam Kelly and David Shaw-Parker and Patience Tomlinson on CD (Abridged)£14.99

After the fall of France in May 1940, the British Expeditionary Force was miraculously evacuated from Dunkirk. Britain now stood alone to face Hitler's inevitable invasion attempt. For the German Army to be landed across the Channel, Hitler needed mastery of the skies - the RAF would have to be broken -

Life in the Universe written by Lewis Dartnell performed by James Adams on MP3 CD (Unabridged)£9.99

The study of life and its existence in the universe, known as astrobiology, is now one of the hottest areas of both popular science and serious academic research, fusing biology, chemistry, astrophysics, and geology. Lewis Dartnell tours its latest findings, and explores some of the most fascinating ....

Motty - 40 Years in the Commentary Box written by John Motson performed by John Motson on CD (Abridged)£9.99

For everyone in Britain, Motty, like Pele and Maradona, needs no other introduction. As the nation's best-known football commentator, he has had an unparalleled insight into sports broadcasting and the ups and downs of the game.

Overwhelmed - Work, Love, and Play when no one has the time written by Brigid Schulte performed by Tavia Gilbert on MP3 CD (Unabridged)£9.99

In her attempts to juggle work and family life, Brigid Schulte has baked cakes until 2 a.m., frantically (but surreptitiously) sent important emails during school trips and then worked long into the night after her children were in bed.

Play - A Stage Dive Novel written by Kylie Scott performed by Andi Arndt on CD (Unabridged)£29.99

Kylie Scott returns with the highly anticipated follow-up to international bestseller Lick. Mal Ericson, drummer for the world famous rock band Stage Dive, needs to clean up his image fast, at least for a little while. Having a good girl on his arm should do the job just fine.

Sea Swept written by Nora Roberts performed by David Stuart on CD (Abridged)£9.99

A champion boat racer, Cameron Quinn travelled the world spending his winnings on champagne and women. But when his dying father calls him home to care for Seth, a troubled young boy not unlike Cameron once was, his life changes overnight.

Sow the Seed written by Margaret Dickinson performed by Susan Jameson on CD (Abridged)£4.99

Lincolnshire, 1926. Kate Hilton is devastated when her mother tells her she is to be sent away to boarding school. For the more Esther tries to keep her from her childhood sweetheart, Danny, the more determined she is to marry him.

Switch on Your Brain written by Dr. Caroline Leaf performed by Joyce Bean on CD (Unabridged)£14.99

You are not a victim of your biology! The vast majority of the illnesses that plague us today are a direct result of our thought life. What we think about truly affects us both physically and emotionally. Today our culture is undergoing an epidemic of toxic thoughts that, left unchecked....

The Diamond Hunters written by Wilbur Smith performed by Tim Pigott-Smith on CD (Abridged)£4.99

The jet was a solid eighteen-inch column, a pillar of brown mud and yellow gravel and sea water that beat against the steel plates of the hull with a hollow drumming roar. In the few seconds since the explosion the cyclone was already half-filled with a slimy shifting porridge that rushed from wall to wall ...

The Drop written by Dennis Lehane performed by Jim Frangione on CD (Unabridged)£14.99

Bob Saginowski finds himself at the centre of a robbery gone awry and entwined in an investigation that digs deep into the neighbourhood's past where friends, families, and foes all work together to make a living - no matter the cost.

The Enchanter written by Vladimir Nabokov performed by Christopher Lane on CD (Unabridged)£9.99

Nabokov described this novella, written in Paris in 1939 but only published twenty years later, as 'the first little throb of Lolita'. The plot is similar: a middle-aged man wedding an unattractive widow in order to indulge his paedophilic obsession with her daughter.

The Future of God written by Deepak Chopra performed by Deepak Chopra on CD (Unabridged)£9.99

Can God be revived in a skeptical age? What would it take to give people a spiritual life more powerful than anything in the past? Deepak Chopra tackles these issues with eloquence and insight in this book. He proposes that God lies at the source of human awareness.

The Happy Prince and Other Stories written by Oscar Wilde performed by Anton Lesser on CD (Abridged)£9.99

These fantasies and true-to-life fables were created by Oscar Wilde for his own sons. Here is the tale of the Prince who is not as happy as he seems, of the Selfish Giant who learns how to love children, and of the Star-Child who suffers bitter trials when he rejects his parents.

The Last of the Mohicans written by James Fenimore Cooper performed by Bill Weideman on MP3 CD (Unabridged)£9.99

The Last of the Mohicans is an epic story of romance and adventure on the American frontier. It is a story of love and loyalty, and of America's coming of age. While the French and Indians besiege Fort William Henry, Cora and Alice Munro, daughters of the English commander, are on their way to join him.

The Mars and Venus Audio Collection written by John Gray, Ph.D. performed by John Gray, Ph.D. on Cassette (Abridged)£14.99

A Brilliant collection of this excellent titles. Men are from Mars, What Your Mother Couldn't Tell You and Mars and Venus in the Bedroom. Get seriously involved with the most famous relationship book ever! Once upon a time Martians and Venusians met, fell in love, and had happy relationships...

The Mayor of Casterbridge written by Thomas Hardy performed by Anton Lesser on CD (Unabridged)£29.99 - £34.99

Thomas Hardy's novels about the cruel twists of fate that blight our lives have a timeless power to move us. In The Mayor Casterbridge, a young Michael Henchard makes a rash, alcohol-fuelled decision to sell his wife. Despite abstaining from alcohol from this point forward and living an upstanding life....

The Nerdist Way - How to Reach the Next Level (in Real Life) written by Chris Hardwick performed by Chris Hardwick on MP3 CD (Unabridged)£9.99

Nerds: Once a tormented subrace of humans... Now captains of industry! You don't have to be a stereotypical geekwad to appreciate the tenets of Nerdism and to make your innate talents for overanalysis and hyper-self-awareness work for you instead of against you.

The Suspicions of Mr Whicher written by Kate Summerscale performed by Harriet Walter on CD (Abridged)£4.99

Winner of the Samuel Johnson Prize for Non-fiction, 2008. Winner of the Richard & Judy, Book Club title, 2009. Winner of the Galaxy Book of the Year, 2009. Winner of the Play.com, Popular Non-Fiction Award, 2009. It is midnight on 30th June 1860 and all is quiet in the Kent family house in Road, Wiltshire.

The Things You Can See Only When You Slow Down written by Haemin Sunim performed by Sean Pratt on MP3 CD (Unabridged)£29.99

The Times Top 10 Bestseller THE INTERNATIONAL BESTSELLER, WITH OVER THREE MILLION COPIES SOLD AROUND THE WORLD Is it the world that's busy, or my mind?' The world moves fast, but that doesn't mean we have to. In this timely guide to mindfulness, Haemin Sunim, a Buddhist monk.....

The Thirst written by Jo Nesbo performed by John Lee on CD (Unabridged)£24.99

A woman is found murdered after an internet date. The marks left on her body show the police that they are dealing with a particularly vicious killer. HE'S IN YOUR HOUSE… HE'S IN YOUR ROOM Under pressure from the media to find the murderer, the force know there's only one man for the job.

Unfettered - Tales by the Masters of Fantasy written by Masters of Fantasy performed by Various Famous Performers on CD (Unabridged)£14.99

You define life or it defines you. In Shawn Speakman's case, it was both. Lacking health insurance and diagnosed with Hodgkin's lymphoma in 2011, Shawn quickly accrued a massive medical debt that he did not have the ability to pay. That's when New York Times bestselling author Terry Brooks...

Up and Down in the Dales written by Gervase Phinn performed by Gervase Phinn on CD (Abridged)£7.99

From the Sunday Times bestselling author Gervase Phinn comes a fourth book of reminiscences about life as a Yorkshire Dales school inspector that will continue to delight and charm fans across the globe. Life for the Gervase Phinn is about to become not unlike the rambling hills of the Dales themselves -

Wolf to the Slaughter written by Ruth Rendell performed by Robin Bailey on CD (Unabridged)£14.99

Anita Margolis had vanished. There was no body, no crime, nothing more concrete than an anonymous letter and a name. A pattern soon emerged to the investigation. Not only had Anita been wealthy and flighty, she had been thoroughly immortal, too.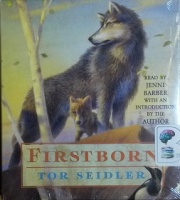 Firstborn written by Tor Seidler performed by Jenni Barber on CD (Unabridged)£9.99
A young wolf seeks the bravery to be himself in this lyrical homage to challenging societal stereotypes, from the author of National Book Award Finalist Mean Margaret and The Wainscott Weasel. Wolves. Predators of the wild. Stalkers of the forests. Born into rankings and expected to live up to their roles.
---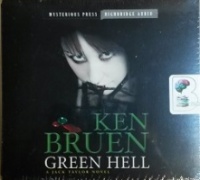 Green Hell - A Jack Taylor Novel written by Ken Bruen performed by John Lee on CD (Unabridged)£14.99
Ireland's master of poetic crime fiction, called "an Irish treasure" by Shelf Awareness, spins a new alcohol-fueled Jack Taylor plot, featuring a Rhodes scholar gone astray, and professor with a violent streak, and a young woman who almost makes Jack look tame.
---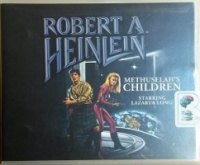 Methuselah's Children written by Robert A. Heinlein performed by MacLeod Andrews on CD (Unabridged)£29.99
After the fall of the American Ayatollahs as foretold in Stranger in a Strange Land and chronicled in Revolt in 2100, the United States of America at last fulfills the promise inherent in its first Revolution: for the first time in human history there is a nation with Liberty and Justice for All.
---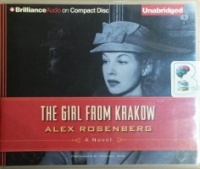 The Girl from Krakow written by Alex Rosenberg performed by Michael Page on CD (Unabridged)£29.99
It's 1935. Rita Feuerstahl comes to the university in Krakow intent on enjoying her freedom. But life has other things in store—marriage, a love affair, a child, all in the shadows of the oncoming war. When the war arrives, Rita is armed with a secret so enormous that it could cost the Allies everything..
---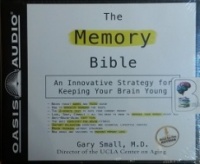 The Memory Bible written by Gary Small M.D. performed by Gary Small M.D. on CD (Unabridged)£19.99
This brain fitness program has helped thousands of people improve their ability to remember everyday issues. Based on Dr. Small's scientific discoveries, The Memory Bible can immediately improve your mental performance. It includes a "brain diet," brain exercises, brain training tips, effective drugs...
---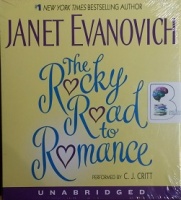 The Rocky Road to Romance written by Janet Evanovich performed by C.J. Critt on CD (Unabridged)£9.99
When the delightful, daffy Dog Lady of station WZZZ offered to take on the temporary job of traffic reporter, Steve Crow tried to think of reasons to turn Daisy Adams down. Perhaps he knew that sharing the close quarters of a car with her for hours would give the handsome program director...
---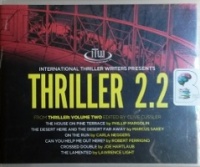 Thriller 2.2 written by Famous Thriller Writers performed by Natalie Ross, Luke Daniels, David Colacci and Dan John Miller on CD (Unabridged)£9.99
The House on Pine Terrace is an intricate puzzle a crime that leads to a romance that triggers another crime that ends with a mystery, which makes you question every event in the story. The Desert Here and the Desert Far Away is a haunting exploration of the wounds our warriors bear, not all of which...
---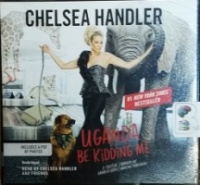 Uganda Be Kidding Me written by Chelsea Handler performed by Chelsea Handler on CD (Unabridged)£19.99
Wherever Chelsea Handler travels, one thing is certain: she always ends up in the land of the ridiculous. Now, in this uproarious collection, she sneaks her sharp wit through airport security and delivers her most absurd and hilarious stories ever. On safari in Africa, it's anyone's guess as to what's...
---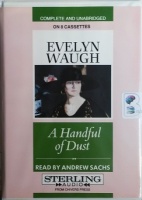 A Handful of Dust written by Evelyn Waugh performed by Andrew Sachs on Cassette (Unabridged)£39.99
After seven years of marriage, the beautiful Lady Brenda Last has grown bored with life at Hetton Abbey, the Gothic mansion that is the pride and joy of her husband, Tony. She drifts into an affair with the shallow socialite John Beaver and forsakes Tony for the Belgravia set.
---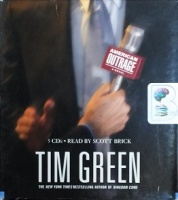 American Outrage written by Tim Green performed by Scott Brick on CD (Abridged)£14.99
Jake Carlson, a correspondent for the television news show American Outrage, inhabits a world of sensational trials and crazed celebrities. One of the nation's top television journalists, he's used to dragging himself through the dirt to get to the truth.
---
---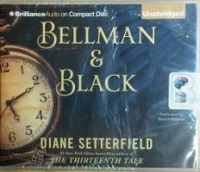 Bellman and Black written by Diane Setterfield performed by Daniel Phipott on CD (Unabridged)£19.99
Caught up in a moment of boyhood competition, William Bellman recklessly aims his slingshot at a rook resting on a branch, killing the bird instantly. It is a small but cruel act, and is soon forgotten. By the time he is grown, with a wife and children of his own, William seems to have put the whole....
---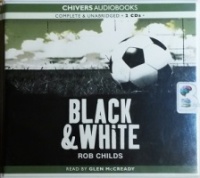 Black and White written by Rob Childs performed by Glen McCready on CD (Unabridged)£19.99
Josh is soccer-mad and can't wait to show off his ball skills to his new classmates. After all, he is the nephew of Ossie Williams - the best footballer in the country. Josh's arrival gives shy Matthew more confidence, but it is not welcomed by Rajesh, the school goalkeeper and captain.
---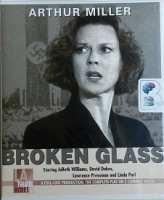 Broken Glass written by Arthur Miller performed by JoBeth Williams, Linda Purl, Lawrence Pressman and David Dukes on CD (Abridged)£19.99
Set in 1938 Brooklyn, this gripping psychological mystery begins when attractive, level-headed Sylvia Gellburg suddenly loses her ability to walk. The only clue lies in Sylvia's obsession with news accounts from Germany. Safe in Brooklyn, she is terrified by Nazi violence or is it something closer to home?
---