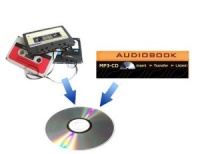 3 Hour Fixed Price Audio Transfer£15.00
This is the fixed price £15 item to be used when ordering conversion of a sub 3 hour Audio Cassette or MP3 CD title.
---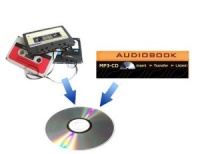 Large Fixed Price Audio Transfer Service£35.00
This is the fixed price £35.00 item to be used when ordering conversion of a 6-9 hour Audio Cassette or MP3 CD title.
---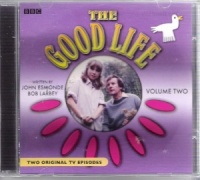 The Good Life written by John Esmonde and Bob Larbey performed by Richard Briers and Felicity Kendal on CD (Abridged)£3.99
Two episodes of the wonderful TV show!
---
---
---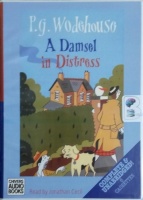 A Damsel in Distress written by P.G. Wodehouse performed by Jonathan Cecil on Cassette (Unabridged)£14.99 - £19.99
Golf-loving American composer George Bevan falls in love with a mysterious young lady who takes refuge in his taxicab one day; when he tracks her down to a romantic rural manor, mistaken identity...
---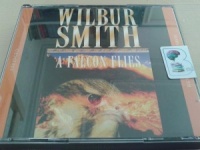 A Falcon Flies written by Wilbur Smith performed by Martin Jarvis on CD (Abridged)£4.99 - £8.99
A Falcon Flies is the first bestselling novel in Wilbur Smith's epic tale of Africa, The Ballantyne Novels. In search of a father they barely remember, Zouga and Dr Robyn Ballantyne board Mungo St John's magnificent clipper to speed them to Africa.
---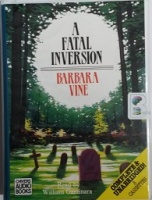 A Fatal Inversion written by Ruth Rendell as Barbara Vine performed by William Gaminara on Cassette (Unabridged)£14.99
A Fatal Inversion - a classic thriller from the queen of crime Barbara Vine An absolute winner ... a gripping read from start to end' Daily Mail Brilliant. Vine has the kind of near-Victorian narrative drive ... that compels a reader to go on turning the pages' Sunday Times.
---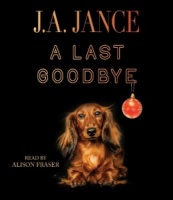 A Last Goodbye written by J.A. Jance performed by Alison Fraser on CD (Unabridged)£6.99
Ali Reynolds is finally getting married to her longtime love B. Simpson. They wanted a simple Christmas Eve wedding, but nothing is ever simple with Ali.
---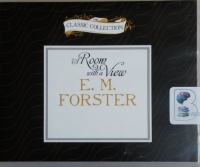 A Room With A View written by E.M. Forster performed by Wanda McCaddon on CD (Unabridged)£14.99
A classic romance and social critique by the acclaimed author of Howard's End andA Passage to India Originally published in 1908, A Room with a View was one of E. M. Forster's earliest works and today has become one of his most famous. Set in Florence, Italy, and Surrey, England, this accomplished and...
---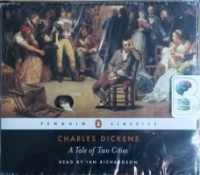 A Tale of Two Cities written by Charles Dickens performed by Ian Richardson on CD (Abridged)£5.99 - £9.99
After 18 years as a political prisoner in the Bastille the aging Dr Manette is finally released and reunited with his daughter in England.
---
---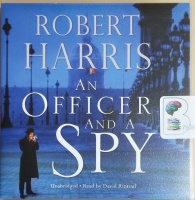 An Officer and a Spy written by Robert Harris performed by David Rintoul on CD (Unabridged)£9.99
They lied to protect their country. He told the truth to save it. A gripping historical thriller from the bestselling author of FATHERLAND. January 1895. On a freezing morning in the heart of Paris, an army officer, Georges Picquart, witnesses a convicted spy, Captain Alfred Dreyfus, being publicly humiliated in front..
---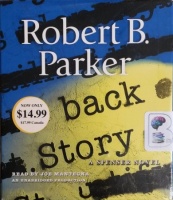 Back Story - A Spencer Novel written by Robert B. Parker performed by Joe Mantegna on CD (Unabridged)£9.99
Renaissance man Spenser - he of the acerbic social commentary, the gourmet cookery, and the steely abs - turns his considerable talents to the unraveling of a thirty-year-old murder mystery. During a 1974 holdup in a Boston bank by a revolutionary group calling itself the Dread Scott Brigade, Emily Gordon, a...
---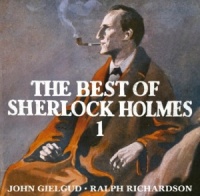 Best of Sherlock Holmes: v. 1 written by Arthur Conan Doyle performed by Sir John Gielgud and Sir Ralph Richardson on CD (Abridged)£6.99
A Genius Performance by Ralph Richardson and John Gielgud!
Recognised as the ultimate dramatisation of Conan Doyle's famous stories, these recordings have been acclaimed since their reissue by Hodder Headline Audiobooks in 1994.
---
New In March 2018 Part 1
(in alphabetical order)
1966 and All That written by Geoff Hurst performed by Geoff Hurst on Cassette (Abridged)£4.99

How many "years of hurt" is it now? As England World Cup hero Geoff Hurst relates in his evocative, challenging autobiography 1966 and All That hardly a day goes by without someone reminding him of the hat-trick he scored in the Wembley Final that brought football "home" the last time.

A Cut Like Wound written by Anita Nair performed by Sartaj Garewal on MP3 CD (Unabridged)£9.99

It is the first night of Ramadan. At Sivaji Nagar in the heart of Bangalore, the market comes alive. It is also the night a killer decides to go out in public for the first time as a woman. In the bustling market she finds her victim and lures him into a dark lane but she is interrupted by a young male prostitute.

Blockchain Revolution - How the Technology Behind Bitcoin is changing money, business and the World written by Don and Alex Tapscott performed by Jeff Cummings on CD (Unabridged)£24.99

Blockchain is the ingeniously simple technology that powers Bitcoin. But it is much more than that, too. It is a public ledger to which everyone has access but which no single person controls. It allows for companies and individuals to collaborate with an unprecedented degree of trust and transparency.

Emerson - The Mind on Fire written by Robert D Richardson performed by Michael McConnohie on MP3 CD (Unabridged)£19.99

Ralph Waldo Emerson is one of the most important figures in the history of American thought, religion, and literature. The vitality of his writings and the unsettling power of his example continue to influence us more than a hundred years after his death.

Empress Orchid written by Anchee Min performed by Alexandra O'Karma on CD (Unabridged)£24.99

To rescue her family from poverty and avoid marrying her cousin, 17-year-old Orchid competes to be one of the Emperor's wives. When she is chosen as a lower-ranking concubine, she enters the ritualised Forbidden City and is exposed to all the chaos, corruption, and treachery of the final days ...

Feast Day of Fools written by James Lee Burke performed by Will Patton and on CD (Abridged)£7.99

Sheriff Hackberry Holland patrols a small Southwest Texas border town with a deep and abiding respect for the citizens in his care. Still mourning the loss of his cherished wife and locked in a perilous almost-romance with his deputy, Pam Tibbs, a woman many decades his junior, Hackberry feeds....

Finding Sanctuary - Monastic Steps for Everyday Life written by Christopher Jamison performed by Christopher Jamison and on CD (Unabridged)£14.99

Have you ever wondered why everybody these days seems so busy? In FINDING SANCTUARY, Father Christopher Jamison, the Abbot from BBC TV's THE MONASTERY and THE SILENCE, offers practical wisdom from the monastic tradition on how to build sanctuary into your life.

Forever - The Wolves of Mercy Falls written by Maggie Stiefvater performed by Dan Bittner, Pierce Cranvens, Emma Galvin and Jenna Lamia on MP3 CD (Unabridged)£9.99

The conclusion to the #1 bestselling Shiver trilogy. In Shiver, Grace and Sam found each other. In Linger, they fought to be together. Now, in Forever, the stakes are even higher than before. Wolves are being hunted. Lives are being threatened...

Golf is a Game of Confidence written by Dr. Bob Rotella with Bob Cullen performed by Dr. Bob Rotella on CD (Abridged)£14.99

Dr. Bob Rotella, whose clients include Nick Price, Davis Love III, Tom Kite and Pat Bradley, is firmly established as the premier performance enhancement specialist in the golf world. In Golf is a Game Of Confidence, "Doc" Rotella focuses on the most important skill a golfer can have:

Hemingway in Love - His Own Story written by A.E. Hotchner performed by A.E. Hotchner, Joan Baker, Susan Hanfield and Alex Hyde-White on CD (Unabridged)£19.99

In June of 1961, A.E. Hotchner visited an old friend in the psychiatric ward of St. Mary's Hospital. It would be the last time they spoke: a few weeks later, Ernest Hemingway was released home, where he took his own life.

I Capture The Castle written by Dodie Smith performed by Emilia Fox on CD (Abridged)£9.99

This is the wonderful journal of Cassandra Mortmain, aged 17. A heartwarming and completely original coming-of-age story, it is the account of one year in her life and that of her extraordinary family. With great wit and sensitivity Cassandra reveals her eccentric father with writer's block...

Inheritance from Mother written by Minae Mizumura performed by Allison Hiroto on MP3 CD (Unabridged)£9.99

Award-winning novelist Minae Mizumura demystifies the notion of the selfless Japanese mother and the adult daughter honor-bound to care for her. Mitsuki Katsura, a Japanese woman in her mid-50s, is a French-language instructor at a private university in Tokyo.

Inkheart written by Cornelia Funke performed by Lynn Redgrave on CD (Unabridged)£19.99

Twelve-year-old Meggie loves books. So does her father, Mo, a bookbinder, although he hasn't read aloud to her since her mother mysteriously disappeared. They live a quiet life until the night a stranger knocks at their door. The scarred man, who calls himself Dustfinger...

Land of The Living written by Nicci French performed by Saskia Reeves on CD (Abridged)£7.99

Abbie Devereaux wakes in the dark. She is hooded and bound, with no idea where she is or how she got there. Kept alive by a man she never sees, his only promise is that eventually he will kill her - like the others. But Abbie has spirit and bloody-mindedness on her side.

Life in the Universe written by Lewis Dartnell performed by James Adams on MP3 CD (Unabridged)£9.99

The study of life and its existence in the universe, known as astrobiology, is now one of the hottest areas of both popular science and serious academic research, fusing biology, chemistry, astrophysics, and geology. Lewis Dartnell tours its latest findings, and explores some of the most fascinating ....

Motty - 40 Years in the Commentary Box written by John Motson performed by John Motson on CD (Abridged)£9.99

For everyone in Britain, Motty, like Pele and Maradona, needs no other introduction. As the nation's best-known football commentator, he has had an unparalleled insight into sports broadcasting and the ups and downs of the game.

Overwhelmed - Work, Love, and Play when no one has the time written by Brigid Schulte performed by Tavia Gilbert on MP3 CD (Unabridged)£9.99

In her attempts to juggle work and family life, Brigid Schulte has baked cakes until 2 a.m., frantically (but surreptitiously) sent important emails during school trips and then worked long into the night after her children were in bed.

Play - A Stage Dive Novel written by Kylie Scott performed by Andi Arndt on CD (Unabridged)£29.99

Kylie Scott returns with the highly anticipated follow-up to international bestseller Lick. Mal Ericson, drummer for the world famous rock band Stage Dive, needs to clean up his image fast, at least for a little while. Having a good girl on his arm should do the job just fine.

Sea Swept written by Nora Roberts performed by David Stuart on CD (Abridged)£9.99

A champion boat racer, Cameron Quinn travelled the world spending his winnings on champagne and women. But when his dying father calls him home to care for Seth, a troubled young boy not unlike Cameron once was, his life changes overnight.

Switch on Your Brain written by Dr. Caroline Leaf performed by Joyce Bean on CD (Unabridged)£14.99

You are not a victim of your biology! The vast majority of the illnesses that plague us today are a direct result of our thought life. What we think about truly affects us both physically and emotionally. Today our culture is undergoing an epidemic of toxic thoughts that, left unchecked....

The Diamond Hunters written by Wilbur Smith performed by Tim Pigott-Smith on CD (Abridged)£4.99

The jet was a solid eighteen-inch column, a pillar of brown mud and yellow gravel and sea water that beat against the steel plates of the hull with a hollow drumming roar. In the few seconds since the explosion the cyclone was already half-filled with a slimy shifting porridge that rushed from wall to wall ...

The Drop written by Dennis Lehane performed by Jim Frangione on CD (Unabridged)£14.99

Bob Saginowski finds himself at the centre of a robbery gone awry and entwined in an investigation that digs deep into the neighbourhood's past where friends, families, and foes all work together to make a living - no matter the cost.

The Enchanter written by Vladimir Nabokov performed by Christopher Lane on CD (Unabridged)£9.99

Nabokov described this novella, written in Paris in 1939 but only published twenty years later, as 'the first little throb of Lolita'. The plot is similar: a middle-aged man wedding an unattractive widow in order to indulge his paedophilic obsession with her daughter.

The Future of God written by Deepak Chopra performed by Deepak Chopra on CD (Unabridged)£9.99

Can God be revived in a skeptical age? What would it take to give people a spiritual life more powerful than anything in the past? Deepak Chopra tackles these issues with eloquence and insight in this book. He proposes that God lies at the source of human awareness.

The Happy Prince and Other Stories written by Oscar Wilde performed by Anton Lesser on CD (Abridged)£9.99 - £14.99

These fantasies and true-to-life fables were created by Oscar Wilde for his own sons. Here is the tale of the Prince who is not as happy as he seems, of the Selfish Giant who learns how to love children, and of the Star-Child who suffers bitter trials when he rejects his parents. Naxos

The Last of the Mohicans written by James Fenimore Cooper performed by Bill Weideman on MP3 CD (Unabridged)£9.99

The Last of the Mohicans is an epic story of romance and adventure on the American frontier. It is a story of love and loyalty, and of America's coming of age. While the French and Indians besiege Fort William Henry, Cora and Alice Munro, daughters of the English commander, are on their way to join him.

The Mars and Venus Audio Collection written by John Gray, Ph.D. performed by John Gray, Ph.D. on Cassette (Abridged)£14.99

A Brilliant collection of this excellent titles. Men are from Mars, What Your Mother Couldn't Tell You and Mars and Venus in the Bedroom. Get seriously involved with the most famous relationship book ever! Once upon a time Martians and Venusians met, fell in love, and had happy relationships...

The Mayor of Casterbridge written by Thomas Hardy performed by Anton Lesser on CD (Unabridged)£29.99

Thomas Hardy's novels about the cruel twists of fate that blight our lives have a timeless power to move us. In The Mayor Casterbridge, a young Michael Henchard makes a rash, alcohol-fuelled decision to sell his wife. Despite abstaining from alcohol from this point forward and living an upstanding life.... Naxos

The Nerdist Way - How to Reach the Next Level (in Real Life) written by Chris Hardwick performed by Chris Hardwick on MP3 CD (Unabridged)£9.99

Nerds: Once a tormented subrace of humans... Now captains of industry! You don't have to be a stereotypical geekwad to appreciate the tenets of Nerdism and to make your innate talents for overanalysis and hyper-self-awareness work for you instead of against you.

The Suspicions of Mr Whicher written by Kate Summerscale performed by Harriet Walter on CD (Abridged)£4.99

Winner of the Samuel Johnson Prize for Non-fiction, 2008. Winner of the Richard & Judy, Book Club title, 2009. Winner of the Galaxy Book of the Year, 2009. Winner of the Play.com, Popular Non-Fiction Award, 2009. It is midnight on 30th June 1860 and all is quiet in the Kent family house in Road, Wiltshire.

The Things You Can See Only When You Slow Down written by Haemin Sunim performed by Sean Pratt on MP3 CD (Unabridged)£29.99

The Times Top 10 Bestseller THE INTERNATIONAL BESTSELLER, WITH OVER THREE MILLION COPIES SOLD AROUND THE WORLD Is it the world that's busy, or my mind?' The world moves fast, but that doesn't mean we have to. In this timely guide to mindfulness, Haemin Sunim, a Buddhist monk.....

The Thirst written by Jo Nesbo performed by John Lee on CD (Unabridged)£24.99

A woman is found murdered after an internet date. The marks left on her body show the police that they are dealing with a particularly vicious killer. HE'S IN YOUR HOUSE… HE'S IN YOUR ROOM Under pressure from the media to find the murderer, the force know there's only one man for the job.

The Trial - Women's Murder Club written by James Patterson with Maxine Paetro performed by January LaVoy on CD (Unabridged)£4.99

"I'm not on trial. San Francisco is." An accused murderer called Kingfisher is about to go on trial for his life. Or is he? By unleashing unexpected violence on the lawyers, jurors, and police involved in the case, he has paralyzed the city. Detective Lindsay Boxer and the Women's Murder Club are caught...

Wolf to the Slaughter written by Ruth Rendell performed by Robin Bailey on CD (Unabridged)£14.99

Anita Margolis had vanished. There was no body, no crime, nothing more concrete than an anonymous letter and a name. A pattern soon emerged to the investigation. Not only had Anita been wealthy and flighty, she had been thoroughly immortal, too.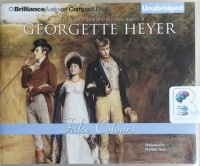 False Colours written by Georgette Heyer performed by Phyllida Nash on CD (Unabridged)£24.99
The honourable Christopher Fancot, on leave from the Diplomatic Service in the summer of 1817, is startled to find his entrancing but incorrigibly extravagant mother on the brink of financial and social ruin - and more than alarmed that his identical twin, Evelyn, Earl of Denville, has disappeared ...
---
---
---
---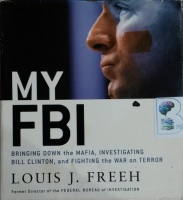 My FBI - Bringing Down the Mafia, Investigating Bill Clinton and Fighting the War on Terror written by Louis J. Freeh performed by Adam Grupper on CD (Abridged)£14.99
Louis Freeh led the Federal Bureau of Investigation from 1993 to 2001, through some of the most tumultuous times in its long history. This is the story of a life in law enforcement and of one man's determined struggle to strengthen and reform the FBI while ensuring its freedom from political interference.
---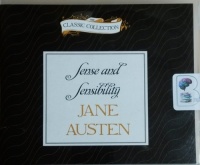 Sense and Sensibility written by Jane Austen performed by Susannah Harker on CD (Unabridged)£24.99
The discreet Elinor (Sense) and the romantic and reckless Marianne (Sensibility) find the course of true love full of brambles and disillusionment. Their neighborhood is populated with characters cut in the unique Austen mold.
---
---
---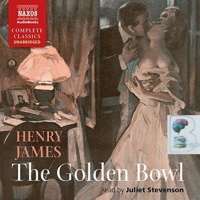 The Golden Bowl written by Henry James performed by Juliet Stevenson on CD (Unabridged)£79.99
Wealthy Maggie Verver has everything she could ever ask for - except for a husband, and a title. While in Italy, acquiring art for his museum back in the states, Maggie's millionaire father Adam decides to remedy this and acquire a husband for Maggie. Enter Prince Amerigo, of a titled, but now poor, aristocratic...
---
The Mimic Men written by V.S. Naipaul performed by Sam Dastor on CD (Unabridged)£19.99
Former government minister Ralph Singh is the perpetual outsider: displaced, disillusioned and now living in exile, Ralph reflects on his earlier life and the searing effects of colonialism. Ralph's constant estrangement sees him ever attempting to fit into various communities, only to find home in more transient...
---
---
---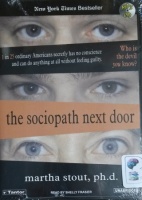 The Sociopath Next Door written by Martha Stout PhD performed by Shelly Frasier on MP3 CD (Unabridged)£24.99
Who is the devil you know?Is it your lying, cheating ex-husband?Your sadistic high school gym teacher?Your boss who loves to humiliate people in meetings?The colleague who stole your idea and passed it off as her own?In the pages of The Sociopath Next Door, you will realize that your ex was not just...
---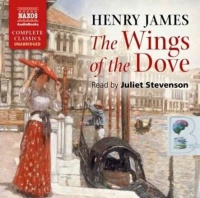 The Wings of the Dove written by Henry James performed by Juliet Stevenson on CD (Unabridged)£69.99
Milly Theale is a young, beautiful and fabulously wealthy American. When she arrives in London and meets the equally beautiful but impoverished Kate Croy, they form an intimate friendship. But nothing is as it seems; materialism, romance, self-delusion and ultimately fatal illness insidiously contaminate ...
---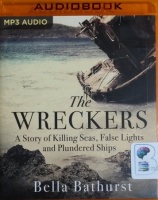 The Wreckers - A Story of Killing Seas, False Lights and Plundered Ships written by Bella Bathurst performed by Rebecca Crankshaw on MP3 CD (Unabridged)£14.99
From the best-selling author of The Lightouse Stevensons, a gripping history of the drama and danger of wrecking since the 18th-century - and the often grisly ingenuity of British wreckers, scavengers of the sea. A fine wreck has always represented sport, pleasure, treasure and, in many cases, the difference...