---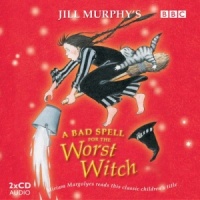 A Bad Spell for the Worst Witch written by Jill Murphy performed by Miriam Margolyes on CD (Abridged)£13.99
Mildred gets off to a good start in her second year at Miss Cackle's Academy, but her sworn enemy, Ethel Hallow, is plotting misfortune, setting Mildred up for a very bad spell, indeed.
---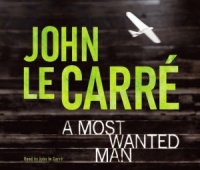 A Most Wanted Man written by John le Carre performed by John le Carre on CD (Abridged)£9.99
A half-starved young Russian man in a long black overcoat is smuggled into Hamburg at dead of night. He has an improbable amount of cash secreted in a purse round his neck. He is a devout Muslim. Or is he? He says his name is Issa.
---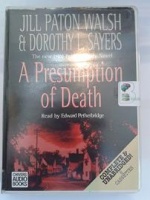 A Presumption of Death written by Jill Paton Walsh and Dorothy L Sayers performed by Edward Petherbridge on Cassette (Unabridged)£29.99 - £39.99
The story opens in 1940. Harriet Vane - now Lady Peter Wimsey - has taken her children to safety in the country. But the war has followed them: glamorous RAF pilots and even more glamorous land-girls scandalise the villagers; the blackout makes the night-time lanes as sinister as the back alleys of London.
---
---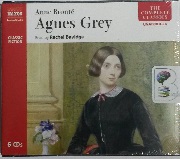 Agnes Grey written by Anne Bronte performed by Rachel Bavidge on CD (Unabridged)£19.99
For all those captivated by the trials of Jane Eyre, Anne Brontës heroine Agnes Grey is the ideal counterpoint. Agnes Grey is widely considered to be the best record of the precarious position of the governess in Victorian society, and the insolence, neglect and dependence that the gentle ....
---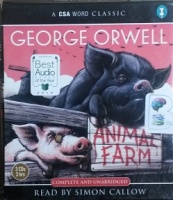 Animal Farm written by George Orwell performed by Simon Callow on CD (Unabridged)£19.99
George Orwell's 1945 satire on the perils of Stalinism has proved magnificently long-lived as a parable about totalitarianism anywhere and has given the world at least one immortal phrase: "Everyone is equal, but some are more equal than others."
---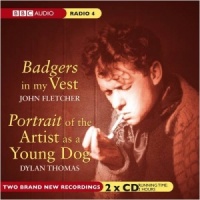 Badgers in My Vest and Portrait of the Artist as a Young Dog written by Dylan Thomas performed by BBC Full Cast Dramatisation on CD (Unabridged)£4.99 - £6.99
Badgers in My Vest is a new, darkly funny play by an acclaimed contemporary playwright, based on a true incident in Dylan Thomas' life.
---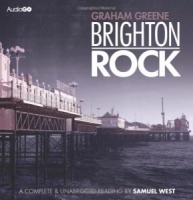 Brighton Rock written by Graham Greene performed by Samuel West on CD (Unabridged)£29.99 - £39.99
A truely Genius Performance by Samuel West!
His reading of this book makes it come alive in a way none of us have ever heard before - a Must Listen if ever we heard one!
A gang war is raging through the dark underworld of Brighton. Untouched by human feeling, Pinkie is isolated, a figure of pure evil. Believing he can escape retribution, he is unprepared for the courageous, life-embracing Ida Arnold, who is determined to avenge Hale's death.
---
---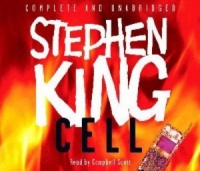 Cell written by Stephen King performed by Campbell Scott on CD (Unabridged)£39.99
'Civilization slipped into its second dark age on an unsurprising track of blood but with a speed that could not have been foreseen by even the most pessimistic futurist. By Halloween, every major city from New York to Moscow stank to the empty heavens and the world as it had been was a memory.
---
---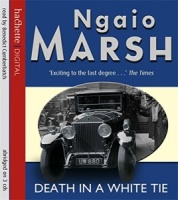 Death in a White Tie written by Ngaio Marsh performed by Benedict Cumberbatch on CD (Abridged)£7.99 - £11.99
A Benedict Cumberbatch Genius Performance!
The season had begun. Débutantes and chaperones were planning their luncheons, teas, dinners, balls. And the blackmailer was planning his strategies, stalking his next victim.
---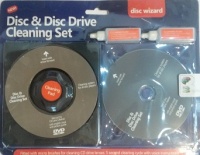 Disk and Disk Drive Cleaning Set written by Disk Wizard performed by Disk Wizard on CD (Unabridged)£4.99
This is an excellent tool to maintain your CD player or computer CD/DVD drive in tip-top condition. Regular use of this disk will ensure you maximise the life of your CD listening device.
---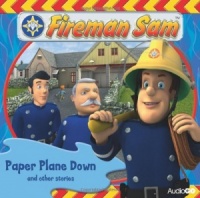 Fireman Sam - Paper Plane Down written by BBC Childrens Team performed by BBC Childrens on CD (Abridged)£4.99 - £9.99
This title includes seven episodes from the hugely popular all-new animated series featuring Fireman Sam and his friends from Pontypandy - as seen on TV.
It includes "Paper Plane Down Hot", "Cold Running Sniffer Dog"; "Perilous Path"; "The New Hero Next Door"; "Santa Overboard"; "Best Foot Forward"; and, "Baa Baa Baby".
---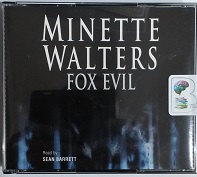 Fox Evil written by Minette Walters performed by Sean Barrett on CD (Abridged)£4.99 - £6.99
When elderly Ailsa Lockyer-Fox is found dead in her garden, dressed only in night clothes and with blood stains on the ground near her body, the finger of suspicion points at her wealthy, landowning husband, Colonel James Lockyer-Fox.
---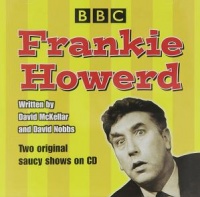 Frankie Howard written by David McKellar and David Nobbs performed by Frankie Howerd on CD (Abridged)£4.49 - £4.99
Titter ye lots with two saucy shows from the golden age of comedy. After a 40 year career, until his death in 1992, Frankie Howerd made people laugh - Also with June Whitfield!
---
---
---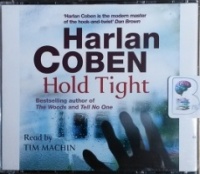 Hold Tight written by Harlan Coben performed by Tim Machin on CD (Abridged)£3.99 - £4.99
Tia and Mike Baye never imagined they'd become the type of overprotective parents who spy on their kids. But their 16-year-old son Adam has been unusually distant lately, and after the suicide of his classmate Spencer, they can't help but worry.
New In June 2018 Part 1
(in alphabetical order)
Loco written by Lee Hoffman performed by William Dufris on Cassette (Unabridged)£9.99

Loco didn't look for trouble, but it always found him. This time it found him as fled over the border into Texas. Caught in the middle of a range war between desperate men, he meets a strong woman like none he'd ever met before.

A Family Affair written by Fern Michaels performed by Cris Dukehart on CD (Unabridged)£19.99

From number-one New York Times best-selling author Fern Michaels comes a captivating and heartfelt novel, as a young dancer finds an unexpected partner - and gains the courage to live according to her heart.... In a city built on dreams, Trisha Holiday makes her living moving like one.

A Legacy of Spies written by John Le Carre performed by Tom Hollander on CD (Unabridged)£14.99

Penguin presents the unabridged downloadable audiobook edition of A Legacy of Spies by John le Carré, read by Tom Hollander. This is the first novel in over 25 years to feature George Smiley, le Carré's most beloved character. Peter Guillam, staunch colleague and disciple of George Smiley....

Arthur and George written by Julian Barnes performed by Nigel Anthony on CD (Abridged)£4.99

A Genius Performance by Nigel Anthony! Julian Barnes' Man Booker Prize-shortlisted novel is based on Arthur Conan Doyle's extraordinary real-life fight for justice. 'Julian Barnes...has taken the bones of a long-dead history and imbued them with vivid and memorable life' - "Observer".

Clark Howard's Living Large for the Long Haul written by Clark Howard performed by Clark Howard on CD (Unabridged)£19.99

Americans from all walks of life are still feeling the roller-coaster effects of the Great Recession. For many, home values are still too low and unemployment is still too high. Others have prospered despite the ups and downs. In Clark Howard's Living Large for the Long Haul, the renowned broadcaster...

Cocktail Sticks written by Alan Bennett performed by Alex Jennings on CD (Abridged)£4.99

A radio adaptation of Alan Bennett's short autobiographical play, originally directed by Nicholas Hytner for the National Theatre. Alan looks back on his early life with affection and sadness, revisiting some of the themes and conversations of his memoir 'A Life Like other People's'.

Congo - (Spanish Language) written by Florencia Bonelli performed by Martin Untrojb on MP3 CD (Unabridged)£14.99

Matilde Martinez parte hacia el Congo para hacerse cargo de la salud de los mas necesitados, dejando atras la posibilidad de consumar su amor con Eliah Al-Saud, quien ha decidido seguir su camino de empresario militar, sin resignarse del todo a perderla. El dolor que produce un amor tan complicado...

Do Ants have Arseholes? written by Jon Butler and Bruno Vincent performed by Julian Rhind-Tutt, Mark Heap and Tamsin Greig on CD (Abridged)£4.99 - £9.99

How easy is it to fall off a log? Where is the middle of nowhere? Do we really have no bananas?

Double Bill written by Alan Bennett performed by Patricia Routledge, John Gielgud, Paul Eddington and Alan Bennett on CD (Abridged)£4.99

Alan Bennett stars in a new production of his own acclaimed satrical comedy, 30 years after its original West End debut. The Headmaster has been at Albion House for 50 years, man and boy. Now he is retiring and takes part in the end-of-year entertainment for the last time.

God is Disappointed in You written by Mark Russell and Shannon Wheeler performed by James Urbaniak on MP3 CD (Unabridged)£14.99

God Is Disappointed in You is for people who would like to read the Bible...if it would just cut to the chase. Stripped of its arcane language and interminable passages, every book of the Bible is condensed down to its core message, in no more than a few pages each.

Guts - The True Stories Behind Hatchet and The Brian Books written by Gary Paulsen performed by Patrick Lawlor on CD (Unabridged)£9.99

Here are the real events that inspired Gary Paulsen to write Brian Robeson's story in Hatchet, The River, Brian's Winter, Brian's Return, and Brian's Hunt: a stint as a volunteer emergency worker; the death that became the pilot's death in Hatchet; plane crashes he's seen; and his own near misses.

Harry Potter and the Chamber of Secrets written by J.K. Rowling performed by Stephen Fry on CD (Unabridged)£29.99

A Genius Performance by Stephen Fry! 2nd book in the Series! The Dursleys were so mean that hideous that summer that all Harry Potter wanted was to get back to the Hogwarts School for Witchcraft and Wizardry. But just as he's packing his bags, Harry receives a warning from a strange, impish...

Harry Potter and The Goblet of Fire written by J.K. Rowling performed by Jim Dale on Cassette (Unabridged)£14.99

Is it time to open your mind to the possiblility of a NON-Fry Harry? Jim Dale does an excellent job with this performance. Dare you try it???? Young wizard-in-training Harry Potter prepares for a competition between Hogwarts School of Magic and two rival schools, develops a crush on Cho Chang, and...

Harry Potter and the Philosopher's Stone written by J.K. Rowling performed by Stephen Fry on CD (Unabridged)£19.99

A Genius Performance by Stephen Fry! The 1st book in the series. Harry Potter has never even heard of Hogwarts when the letters start dropping on the doormat at number four, Privet Drive. Addressed in green ink on yellowish parchment with a purple seal, they are swiftly confiscated by his grisly aunt...

Hating Whitey written by David Horowitz performed by Jeff Riggenbach on MP3 CD (Unabridged)£14.99

The anti-white racism of the political left remains one of the few taboo subjects in America. In this book, David Horowitz, a former confidante of the Black Panthers, lays bare the liberal attack on "whiteness", the latest battle in the war against American democracy.

North of Here written by Laurel Saville performed by Pete Simonelli on MP3 CD (Unabridged)£14.99

The sounds of unexpected tragedies - a roll of thunder, the crash of metal on metal - leave Miranda in shock amid the ruins of her broken family. As she searches for new meaning in her life, Miranda finds refuge with her family's handyman, Dix, in his cabin in the dark forests of the Adirondack Mountains.

One Day at a Time written by Danielle Steel performed by Dan John Miller on CD (Unabridged)£9.99

Coco Barrington was born into a legendary Hollywood family: her mother Florence is a mega-best-selling author, and her sister Jane is one of Hollywood's top producers. Jane has lived with her partner, Liz, for 10 years, in a solid relationship.

Razor Sharp written by Fern Michaels performed by Laural Merlington on MP3 CD (Unabridged)£14.99

When it comes to repaying a debt, the women of the Sisterhood - Myra, Annie, Kathryn, Alexis, Yoko, Nikki, and Isabelle - never forget. And now one of their allies needs help only they can give. A powerful attorney with a cut-throat reputation, Lizzie Fox has just taken on a high-profile new client - Lily Flowers,...

Revenge - Eleven Dark Tales written by Yoko Ogawa performed by Johanna Parker and Kaleo Griffith on MP3 CD (Unabridged)£14.99

An aspiring writer moves into a new apartment and discovers that her landlady has murdered her husband. Elsewhere, an accomplished surgeon is approached by a cabaret singer, whose beautiful appearance belies the grotesque condition of her heart.

The Clothes They Stood Up In written by Alan Bennett performed by Alan Bennett on CD (Abridged)£4.99

The Ransomes had been burgled. 'Robbed,' Mrs Ransome said. 'Burgled,' Mr Ransome corrected. Premises were burgled; persons were robbed. Mr Ransome was a solicitor by profession and thought words mattered... The fact is that the Ransomes have been cleaned out.

The Complaints written by Ian Rankin performed by James MacPherson on CD (Abridged)£9.99

Nobody likes The Complaints - they're the cops who investigate other cops. Complaints and Conduct Department, to give them their full title, but known colloquially as 'the Dark Side', or simply'The Complaints'. Malcolm Fox works for The Complaints.

The History Boys written by Alan Bennett performed by Radio 3 and National Theatre Cast on CD (Abridged)£4.99

After a sell-out national tour and an extended stage run, Alan Bennett's phenomenally successful play transferred to BBC Radio 3, with Richard Griffiths, Clive Merrison and Frances de la Tour starring as part of the National Theatre cast. At a boys' grammar school in Sheffield, eight boys are being ....

The Leonard Bernstein Letters written by Leonard Bernstein (ed Nigel Simeone) performed by George Guidall on CD (Unabridged)£29.99

Leonard Bernstein was a charismatic and versatile musician - a brilliant conductor who attained international super-star status, and a gifted composer of Broadway musicals (West Side Story), symphonies (Age of Anxiety), choral works (Chichester Psalms), film scores (On the Waterfront), and much more.

The Lords of Discipline written by Pat Conroy performed by Dan John Miller on MP3 CD (Unabridged)£19.99

This powerful and breathtaking novel is the story of four cadets who have become blood brothers. Together they will encounter the hell of hazing and the rabid, raunchy and dangerously secretive atmosphere of an arrogant and proud military institute. They will experience the violence. The passion.

The Man Who Spoke Snakish written by Andrus Kivirahk performed by Aaron Landon on MP3 CD (Unabridged)£14.99

A bestseller in the author's native country of Estonia, where the book is so well known that a popular board game has been created based on it,The Man Who Spoke Snakish is the imaginative and moving story of a boy who is tasked with preserving ancient traditions in the face of modernity.

The Man with the Golden Gun written by Ian Fleming performed by Kenneth Branagh on CD (Unabridged)£11.99 - £19.99

A Genius Performance by Kenneth Branagh!

Bond has returned in mysterious circumstances. After a year he appears to be on a KGB mission to kill M! This foiled he must gain the trust of MI6 again by killing Scaramanga AKA The Man with the Golden Gun.
Kenneth Branagh brings all his experience and talent to this performance - Brilliantly done!

The Seven Secrets - Uncovering Genuine Greatness written by John Hagee performed by J. Charles on MP3 CD (Unabridged)£19.99

Everyone longs to be successful but very few have a clue of what true success really means. Pastor John Hagee explores seven areas of life that help readers recognize and define genuine greatness in their lives. Listeners will learn how to press in closer to their potential, overcome their frustration...

The Uncommon Reader written by Alan Bennett performed by Alan Bennett on CD (Abridged)£4.99

It was the corgis' fault. When they strayed through the grounds of Buckingham Palace, the Queen discovered the City of Westminster travelling library. The Queen has never had much time for reading – pleasure has always come second place to duty – though now that one is here I suppose ....

The World of Tibetan Buddhism written by Dalai Lama performed by Edoardo Ballerini on MP3 CD (Unabridged)£14.99

With characteristic humility, His Holiness the Dalai Lama begins this landmark survey of the entire Buddhist path by saying, "I think an overview of Tibetan Buddhism for the purpose of providing a comprehensive framework of the path may prove helpful in deepening your understanding and practice."

Triple Bill written by Alan Bennett performed by Patricia Routledge, Hugh Lloyd, Judi Dench and Thora Hird on CD (Abridged)£4.99

A collection of three BBC Radio dramas from award-winning author Alan Bennett. A Visit from Miss Prothero features Mr Dodsworth, a retiree who has all the time in the world. Then he has a visitor from his old firm – Miss Prothero, who is eager to tell him all the news...

Unstuff Your Life! written by Andrew J Mellen performed by Andrew J Mellen on CD (Unabridged)£14.99

One of the country's most sought-after professional organizers here makes his foolproof rescue plan available for everyone. Arguably the most organized man in America, Andrew J. Mellen has created unique, lasting techniques for streamlined living, bringing order out of chaos for a client....

We are Water written by Wally Lamb performed by George Guidall, Maggi-Meg Reed, Tavia Gilbert and Richard Ferrone on CD (Unabridged)£14.99

After twenty-seven years of marriage and three children, Annie Oh--wife, mother, and outsider artist--has fallen in love with Viveca, the Manhattan art dealer who orchestrated her professional success. Annie and Viveca plan to wed in the Oh family's hometown of Three Rivers, Connecticut, where...

What Happened to My Sister - A Novel written by Elizabeth Flock performed by Cassandra Campbell on MP3 CD (Unabridged)£19.99

Nine-year-old Carrie Parker and her mother, Libby, are making a fresh start in the small town of Hartsville, North Carolina, ready to put their turbulent past behind them. Violence has shattered their family and left Libby nearly unable to cope. And while Carrie once took comfort in her beloved sister, Emma...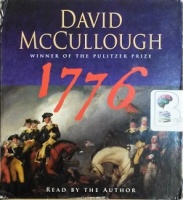 1776 written by David McCullough performed by David McCullough on CD (Abridged)£14.99
The two-time Pulitzer Prize-winning historian draws on personal correspondence and period diaries to present a landmark history of the American Revolution that ranges from the siege of Boston, to the American defeat at Brooklyn and retreat across New Jersey, to the stunning American victory...
---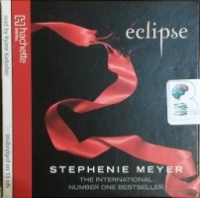 Eclipse written by Stephenie Meyer performed by Ilyana Kadushin on CD (Unabridged)£14.99
Bella?' Edward's soft voice came from behind me. I turned to see him spring lightly up the porch steps, his hair windblown from running. He pulled me into his arms at once, and kissed me again. His kiss frightened me. There was too much tension, too strong an edge to the way his lips crushed mine....
---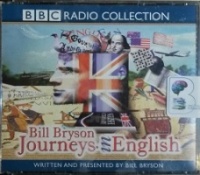 Journeys in English written by Bill Bryson performed by Bill Bryson on CD (Abridged)£9.99
This highly entertaining BBC Radio 4 series is written and presented by Bill Bryson and based on his bestselling book, 'Mother Tongue'. In it he romps through the history of Britain to reveal how English became such an infuriatingly complex – but ultimately world-beating – language.
---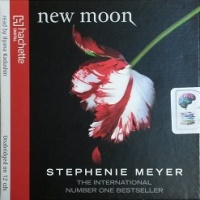 New Moon written by Stephenie Meyer performed by Ilyana Kadushin on CD (Unabridged)£14.99
I stuck my finger under the edge of the paper and jerked it under the tape. 'Shoot,' I muttered when the paper sliced my finger. A single drop of blood oozed from the tiny cut. It all happened very quickly then. 'No!' Edward roared ...
---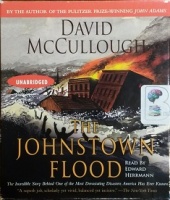 The Johnstown Flood written by David McCullough performed by Edward Herrmann on CD (Unabridged)£14.99
The stunning story of one of America's great disasters, a preventable tragedy of Gilded Age America, brilliantly told by master historian David McCullough. At the end of the nineteenth century, Johnstown, Pennsylvania, was a booming coal-and-steel town filled with hardworking families striving...
---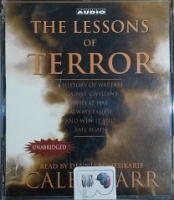 The Lessons of Terror written by Caleb Carr performed by Dennis Boutsikaris on CD (Unabridged)£14.99
Although terrorism seems a relatively modern phenomenon, novelist and military historian Caleb Carr illustrates that it has been a constant of military history. In ancient times, warring armies raped and slaughtered civilians and gratuitously destroyed homes and cities;
---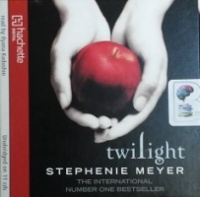 Twilight written by Stephenie Meyer performed by Ilyana Kadushin on CD (Unabridged)£14.99
When seventeen-year-old Isabella Swan moves to Forks, Washington to live with her father she expects that her new life will be as dull as the town itself. In spite of her awkward manner and low expectations, she finds that her new classmates are drawn to this pale, dark-haired new girl in town.
---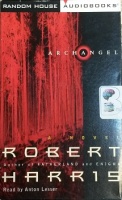 Archangel written by Robert Harris performed by Anton Lesser on Cassette (Abridged)£4.99
While in Moscow, historian Fluke Kelso is approached by someone claiming to have been present when Stalin died, but a simple check into the old man's story turns into a murderous chase into the dark forests of northern Russia near the White Sea port of Archangel.
---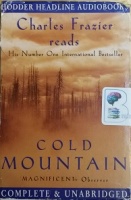 Cold Mountain written by Charles Frazier performed by Charles Frazier on Cassette (Unabridged)£19.99
A soldier wounded in the Civil War, Inman turns his back on the carnage of the battlefield and begins the treacherous journey home to Cold Mountain, and to Ada, the woman he loved before the war began. As Inman attempts to make his way across the mountains, through the devastated landscape....
---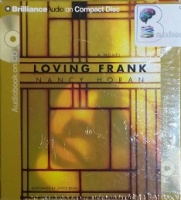 Loving Frank written by Nancy Horan performed by Joyce Bean on CD (Abridged)£9.99
In the internationally bestselling vein of The Paris Wife and Z: a novel of Zelda Fitzgerald this biographical novel is set in the early 1900s when polite Chicago society was rocked by terrible scandal when renowned architect, Frank Lloyd Wright, ran off with Mamah Cheney, a client's wife.
---
---
---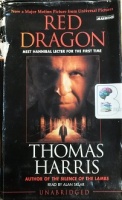 Red Dragon written by Thomas Harris performed by Alan Sklar on Cassette (Unabridged)£14.99
A quiet summer night...a neat suburban house...and another happy family is shattered -- the latest victims of a grisly series of hideous sacrificial killings that no one understands, and no one can stop. Nobody lives to tell of the unimaginable carnage. Only the blood-stained walls bear witness.
---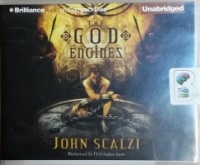 The God Engines written by John Scalzi performed by Christopher Lane on CD (Unabridged)£19.99
Captain Ean Tephe is a man of faith, whose allegiance to his lord and to his ship is uncontested. The Bishopry Militant knows this - and so, when it needs a ship and crew to undertake a secret, sacred mission to a hidden land, Tephe is the captain to whom the task is given.
---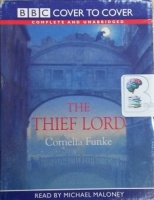 The Thief Lord written by Cornelia Funke performed by Michael Maloney on Cassette (Unabridged)£14.99
Two orphaned children are on the run, hiding among the crumbling canals and misty alleyways of the city. Befriended by a gang of street children and their mysterious leader, the Thief Lord, they shelter in an old, disused cinema. On their trail is a bungling detective, obsessed with disguises and the health...
---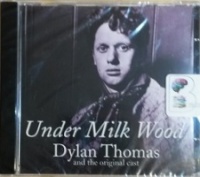 Under Milk Wood written by Dylan Thomas performed by Dylan Thomas and Original Cast on CD (Unabridged)£9.99
Dylan Thomas' fantastic reading of 'Under Milk Wood' performed by Dylan Thomas and a remarkable cast available for the first time on CD. Under Milk Wood was originally a radio play and later a stage play and film which was written and delivered to the BBC in 1953.
---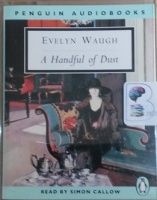 A Handful of Dust written by Evelyn Waugh performed by Simon Callow on Cassette (Abridged)£14.99
After seven years of marriage, Lady Brenda is bored with country life at Hetton Abbey. She drifts into an affair with shallow young socialite John Beaver and forsakes her unsuspecting husband Tony as she becomes more and more involved with the glamorous Belgravia set.
---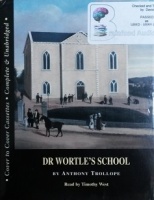 Dr Wortle's School written by Anthony Trollope performed by Timothy West on Cassette (Unabridged)£19.99
Can it be right to persist in a bigamous marriage? Mr. Peacocke, a classical scholar, has come to Broughtonshire with his beautiful American wife to live as a schoolmaster. But when the blackmailing brother of her first husband - a reprobate from Louisiana - appears at the school gates...