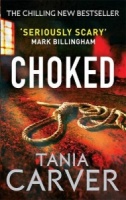 Choked written by Tania Carver performed by Martyn Waites on CD (Abridged)£4.99 - £9.99
'I have something you've lost,' the voice said. 'Your daughter.' He will threaten her. The honeymoon is over for newlywed criminologist Marina Esposito. Her house is in flames. Her cop husband is in a coma. Her baby daughter is missing. And then her phone rings . . .
---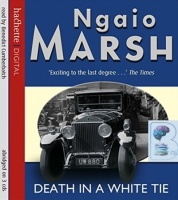 Death in a White Tie written by Ngaio Marsh performed by Benedict Cumberbatch on CD (Abridged)£14.99
A Benedict Cumberbatch Genius Performance!
The season had begun. Débutantes and chaperones were planning their luncheons, teas, dinners, balls. And the blackmailer was planning his strategies, stalking his next victim.
---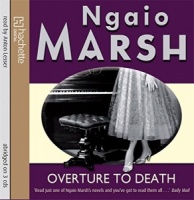 Overture to Death written by Ngaio Marsh performed by Anton Lesser on CD (Abridged)£7.99 - £8.99
A Genius Performance by Anton Lesser!
Inspector Alleyn gets involved when the piano, played by the victim, Miss Campanula, appears to trigger the murdering shot. It was supposed to accompany a play in aid of the piano fund but it has ended with murder. But who loaded the gun and how can Alleyn find him out?
---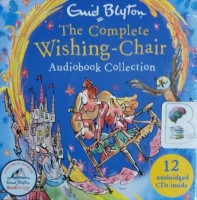 The Complete Wishing-Chair Collection written by Enid Blyton performed by Sarah Ovens on CD (Unabridged)£39.99
Mollie and Peter come across a chair that can fly and grant wishes while out looking for their mother's birthday present and it's not long until they are whisked away to faraway lands and meeting pixies and even Santa Claus!
---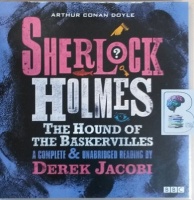 The Hound of the Baskervilles written by Arthur Conan Doyle performed by Derek Jacobi on CD (Unabridged)£19.99 - £24.99
When a country doctor comes to Sherlock Holmes with a far-fetched tale of a sudden death, a devil dog and an ancient curse, Holmes is sceptical. Could the demise of Sir Charles Baskerville really have been caused by the gigantic ghostly hound which is said to have haunted his family for generations?
---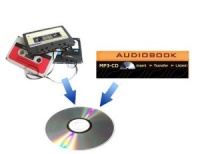 3 Hour Fixed Price Audio Transfer£15.00
This is the fixed price £15 item to be used when ordering conversion of a sub 3 hour Audio Cassette or MP3 CD title.
---
---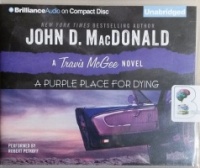 A Purple Place for Dying - A Travis McGee novel written by John D. MacDonald performed by Robert Petkoff on CD (Unabridged)£9.99
John D. MacDonald created a staggering quantity of wonderful books, each rich with characterization, suspense, and an almost intoxicating sense of place. Jonathan Kellerman Travis McGee is taking his retirement in installments while he's still young enough to enjoy it. But sooner or later, his money runs...
New In January 2019 Part 4
(in alphabetical order)
Anonymous Shake-Speare - The Man Behind written by Kurt Kreiler performed by Mark Boyett on CD (Unabridged)£29.99

William Shakespeare had nothing to do with the actor and money lender William Shaksper from Stratford-upon-Avon. The man behind the nom de plum "William Shakespeare" was, in fact, a very well educated aristocrat who often frequented the court of Elizabeth and whose real name was....

Cosmic Banditos written by A.C. Weisbecker performed by Ray Porter on CD (Unabridged)£24.99

Cosmic banditos: a contrabandista's quest for the meaning of life. Mr. Quark is a down-on-his-luck pot smuggler hiding out in the mountains of Colombia with his dog, High Pockets, and a small band of banditos led by the irascible but intensely loyal José. Only months before, these three and their...

Escape the Coming Night - A Message of Hope in a Time of Crisis written by Dr. David Jeremiah performed by Henry O. Arnold on CD (Unabridged)£9.99

There's no doubt the world is in trouble. We see tragedy in the streets and violence in the news. We hear increasingly divisive political debates that spotlight the deep and bitter divisions in our society. We feel the pain and confusion of a culture that seems to be coming apart at the seams.

Everything You Love will Burn - Inside The Rebirth of White Nationalism in America written by Vegas Tenold performed by Vegas Tenold on CD (Unabridged)£14.99

The dark story of the shocking resurgence of white supremacist and nationalist groups, and their path to political power Six years ago, Vegas Tenold embedded himself among the members of three of America's most ideologically extreme white nationalist groups - the KKK, the National...

Get Rid of the Performance Review! - How Companies Can Stop Intimidating, Start Managing and Focus on What Really Matters written by Samuel A. Culbert with Lawrence Rout performed by Samuel A. Culbert on CD (Unabridged)£14.99

Based upon a startling article in the Wall Street Journal Dr. Sam Culbert, a professor at the prestigious UCLA Anderson School of Business summarized what most of us have known for years - that the annual corporate ritual of performance appraisals not only don't work, but cause more problems...

Grass Roots - The Rise and Fall and Rise of Marijuana in America written by Emily Dufton performed by Greg Baglia on CD (Unabridged)£34.99

How earnest hippies, frightened parents, suffering patients, and other ordinary Americans went to war over marijuana In the last five years, eight states have legalized recreational marijuana. To many, continued progress seems certain. But pot was on a similar trajectory forty years ago, only to encounter...

Guns of Powder River written by Jerry Robbins performed by Jerry Robbins and The Colonial Radio Players on CD (Unabridged)£19.99

Two women and their children arrive in Clearmont in route to California. Mrs. Chambers is looking to reunite with her husband, who has been off mining for gold, while Mrs. Larson is a recent widow whose husband died of a snake bite along the trail. The women are determined to press onward...

In Defense of a Liberal Education written by Fareed Zakaria performed by Fareed Zakaria on CD (Unabridged)£24.99

New York Times bestselling author of The Post-American World and host of CNN's Fareed Zakaria GPS argues for a renewed commitment to the world's most valuable educational traditions in this fascinating audiobook. The liberal arts educational system is under attack.

Into the Black Nowhere - An Unsub Novel written by Meg Gardiner performed by Hillary Huber on CD (Unabridged)£24.99

In this exhilarating thriller inspired by real-life serial killer Ted Bundy, FBI profiler Caitlin Hendrix faces off against a charming, merciless serial killer. In southern Texas, on Saturday nights, women are disappearing. One vanishes from a movie theater. Another is ripped from her car at a stoplight.

On Remarque's All Quiet on the Western Front written by Susan Van Kirk M.Ed. performed by Luke Daniels on MP3 CD (Unabridged)£19.99

This CliffsNotes study guide on Erich Maria Remarque's All Quiet on the Western Front supplements the original literary work, giving you background information about the author, an introduction to the work, a graphical character map, critical commentaries, expanded glossaries, and a comprehensive...

On Shakespeare's Macbeth written by Alex Want M.A. performed by Joyce Bean on MP3 CD (Unabridged)£19.99

This CliffsNotes study guide on William Shakespeare's Macbeth supplements the original literary work, giving you background information about the author, an introduction to the work, a graphical character map, critical commentaries, expanded glossaries, and a comprehensive index, all for you to...

Rain - What a Paperboy Learned About Business written by Jeffrey J. Fox performed by Jeffrey J. Fox on CD (Unabridged)£14.99

Paper boys and girls symbolize our country's relentless indefatigable entrepreneurial spirit. They bought, sold and delivered papers. And they did it alone, often in the dark and cold. Jeffrey Fox reveals why the lessons paperboys learn so often establish themselves on the early road to success.

Real America - A Memoir written by Julie Lythcott-Haims performed by Julie Lythcott-Haims on CD (Unabridged)£19.99

A fearless debut audiobook memoir in which beloved and bestselling How to Raise an Adult author Julie Lythcott-Haims pulls no punches in her recollections of growing up a biracial black woman in America. Bringing a poetic sensibility to her prose to stunning effect, Lythcott-Haims briskly...

Social Security Works! - Why Social Security Isn't Going Broke and How Expanding It Will Help Us All written by Nancy J. Altman and Eric R. Kingson performed by Joyce Bean and on CD (Unabridged)£24.99

A growing chorus of prominent voices in Congress and elsewhere are calling for the expansion of our Social Security system people who know that Social Security will not go broke and does not add a penny to the national debt.Social Security Works! will amplify these voices and offer a powerful...

Spectacle - The Astonishing Life of Ota Benga written by Pamela Newkirk performed by Bahni Turpin on CD (Unabridged)£39.99

In 1904, Ota Benga, a young Congolese "pygmy" - a person of petite stature - arrived from central Africa and was featured in an anthropology exhibit at the St. Louis World's Fair. Two years later, the New York Zoological Gardens displayed him in its Monkey House, caging the slight 103-pound, 4-foot 11-inch...

The Big Fix - The Hunt for The Match-Fixers Bringing Down Soccer written by Brett Forrest performed by Alexander Cendese on CD (Unabridged)£24.99

Relates how a longtime Interpol cop and former FIFA head of security have taken on a mission to track down the fixers and financial backers acting on behalf of Asian criminal syndicates to fix more than seven hundred international soccer matches since 2008.

The View from the Cheap Seats written by Neil Gaiman performed by Neil Gaiman on CD (Unabridged)£24.99

The View from the Cheap Seats draws together, for the first time ever, myriad nonfiction writing by international phenomenon and Sunday Times best-selling author Neil Gaiman. From Make Good Art, the speech he gave at the University of the Arts in Philadelphia that went viral, to pieces on artists...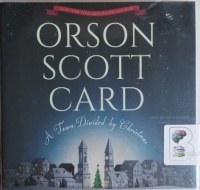 A Town Divided by Christmas written by Orson Scott Card performed by Emily Rankin on CD (Unabridged)£19.99
It began with a quarrel over which newborn should be the baby Jesus in the town's Christmas pageant. Decades later, two scientists arrive to study small-town genetic patterns, only to run up against the invisible walls that split the leading citizens into two congregations that can only be joined by love and...
---
---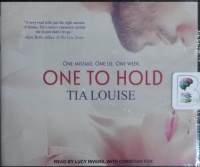 One to Hold written by Tia Louise performed by Lucy Rivers and Christian Fox on CD (Unabridged)£24.99
Derek Alexander is a retired Marine, ex-cop, and the top investigator in his field. Melissa Jones is a small-town girl trying to escape her troubled past. When the two intersect in a bar in Arizona, their sexual chemistry is off the charts. But what is revealed during their "one week stand" only complicates matters...
---
---
---
Timeless written by R.A. Salvatore performed by Victor Bavine on CD (Unabridged)£29.99
At long last, New York Times bestselling author R. A. Salvatore returns with one of fantasy's most beloved and enduring icons, the dark elf Drizzt Do'Urden, in an all-new trilogy full of swordplay, danger, and imaginative thrills. Centuries ago, in the city of Menzoberranzan, the City of Spiders, the city of drow, nestled...
---
---