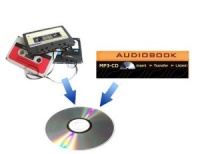 Very Large Fixed Price Audio Transfer Service£40.00
This is the fixed price £40.00 item to be used when ordering conversion of a 10-14 hour Audio Cassette or MP3 CD title.
---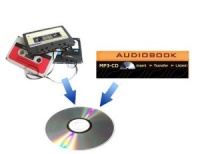 3 Hour Fixed Price Audio Transfer£15.00
This is the fixed price £15 item to be used when ordering conversion of a sub 3 hour Audio Cassette or MP3 CD title.
---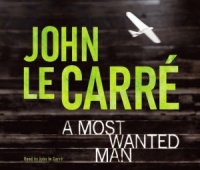 A Most Wanted Man written by John le Carre performed by John le Carre on CD (Abridged)£9.99
A half-starved young Russian man in a long black overcoat is smuggled into Hamburg at dead of night. He has an improbable amount of cash secreted in a purse round his neck. He is a devout Muslim. Or is he? He says his name is Issa.
---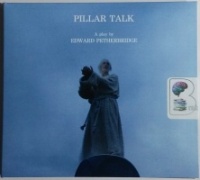 Pillar Talk - A Play written by Edward Petherbridge performed by Edward Petherbridge on CD (Unabridged)£14.99
Exclusive to Brainfood Audiobooks! Esteemed actor Edward (Nicholas Nickleby) Petherbridge uses the story of Symeon Stylites, the 5th century monk who lived on a pillar for thirty-six years, as a framework for an existential inquiry into imagination, belief, doubt, miracles and why one would live 'as I live.'
---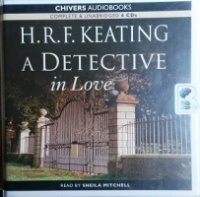 A Detective in Love written by H.R.F. Keating performed by Sheila Mitchell on CD (Unabridged)£9.99 - £14.99
DCI Harriet Martens is nicknamed the Hard Detective. But for Harriet, love proves more dangerous than any of her cases… Britain's number one tennis star, the beautiful Bubbles Xingara, has been murdered in the grounds of her luxurious house.
---
---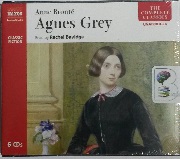 Agnes Grey written by Anne Bronte performed by Rachel Bavidge on CD (Unabridged)£24.99 - £29.99
For all those captivated by the trials of Jane Eyre, Anne Brontës heroine Agnes Grey is the ideal counterpoint. Agnes Grey is widely considered to be the best record of the precarious position of the governess in Victorian society, and the insolence, neglect and dependence that the gentle ....
---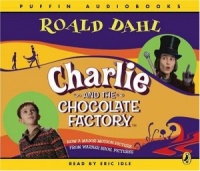 Charlie and the Chocolate Factory written by Roald Dahl performed by Eric Idle on CD (Unabridged)£4.99
This is a special audio edition of Charlie and the Chocolate Factory, read by Eric Idle, which will be published at the same time as the Warner Bros film.
Charlie Bucket thinks he's the luckiest boy alive when he unwraps one of Willy Wonka's Whipple-Scrumptious Fudgemallow Delights to find the last golden ticket.
---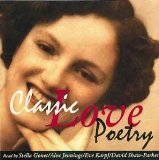 Classic Love Poetry written by Various Famous Poets performed by Various Famous Actors on CD (Abridged)£3.99 - £4.99
From "My True Love Hath My Heart" to September by Ted Hughes - there are 40 poems selected from the last millennia.
All performed by Stella Gonet, David Shaw-Parker, Alex Jennings and Eve Karpf.
---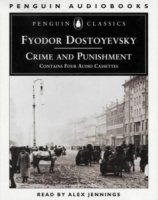 Crime and Punishment written by Fyodor Dostoyevsky performed by Alex Jennings on Cassette (Abridged)£6.99
Crime and Punishment is a novel by the Russian author Fyodor Dostoyevsky. It was first published in the literary journal The Russian Messenger in twelve monthly installments during 1866. It was later published in a single volume.
---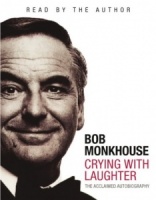 Crying with Laughter written by Bob Monkhouse performed by Bob Monkhouse on Cassette (Abridged)£18.99
Bob Monkhouse has been a star in show business for over 40 years during which time he has known both triumph and tragedy.
His first son was born disabled with cerebral palsy; he has suffered a life-long estrangement from his brother and he was arrested in 1978.
---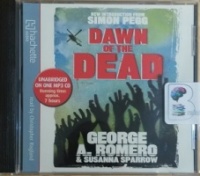 Dawn of the Dead written by George A. Romero and Susanna Sparrow performed by Christopher Ragland on MP3 CD (Unabridged)£4.99
When there is no more room in hell, the dead will walk the Earth. George A. Romero's iconic film and novel terrified generations. Now Dawn of the Dead is back to terrify once more. The world is being devastated by zombies. No one knows how far they have spread, or how to stop them.
---
---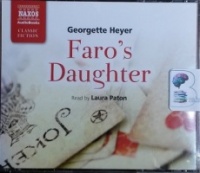 Faro's Daughter written by Georgette Heyer performed by Laura Paton on CD (Abridged)£11.99 - £19.99
Fiery, strong-willed Deb Grantham, who runs a gaming house with her aunt, is hardly the perfect wife for the young and naïve Lord Mablethorpe. His lordship's family are scandalised that he proposes to marry one of faro's daughters', and his cousin the proud, wealthy Max Ravenscar....
---
Five Red Herrings written by Dorothy L. Sayers performed by BBC Full Cast Dramatisation and Ian Carmichael on CD (Abridged)£13.99 - £18.99
A Genius Performance by Ian Carmichael and Cast!
When Sandy Campbell's body is found at the foot of a cliff near the small town of Kircdubright, the local constabulary are convinced that the argumentative painter is a victim of a tragic accident. But when Lord Peter Wimsey turns up, the hunt begins for an ingenious killer. Faced with six men, all of whom have a motive for murder, the aristocratic amateur sleuth must deduce which are the five red herrings and which has blood on his hands.
---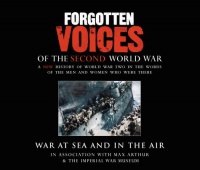 Forgotten Voices of the Second World War - War at Sea and in the Air written by Max Arthur performed by Timothy West and Various Second World War Survivors on CD (Abridged)£6.99
The first British major success of World War two was when Royal Navy forced the preying pocket Battle ship the Graf Spee, to scuttle at sea. Hitler had ordered a blockade of the British Isles and for some months German U-boats and warships caused havoc among allied merchant shipping carrying vital supplies.
---
---
---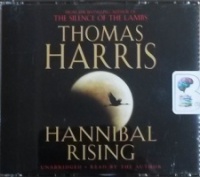 Hannibal Rising written by Thomas Harris performed by Thomas Harris on CD (Unabridged)£8.99
Hannibal Lecter emerges from the nightmare of the Eastern Front, a boy in the snow, mute, with a chain around his neck. He seems utterly alone, but he has brought his demons with him.
---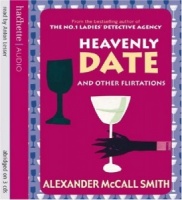 Heavenly Date and Other Flirtations written by Alexander McCall-Smith performed by Anton Lesser on CD (Abridged)£5.99
A Genius Performance by Anton Lesser!
Alexander McCall-Smith's short stories show the interest and intrigue, complexity and completeness that can come from the briefest meeting or a life long love. A lovely set of stories that have something for everyone.
---
New In January 2019 Part 3
(in alphabetical order)
A Naturalist at Large - The Best Essays of Bernd Heinrich written by Bernd Heinrich performed by Rick Adamson on MP3 CD (Unabridged)£19.99

From one of the finest scientists and writers of our time comes an engaging record of a life spent in close observation of the natural world, one that has yielded marvelous, mind-altering (Los Angeles Times) insight and discoveries. In essays that span several decades, Bernd Heinrich finds himself...

A Purple Place for Dying - A Travis McGee novel written by John D. MacDonald performed by Robert Petkoff on CD (Unabridged)£9.99

John D. MacDonald created a staggering quantity of wonderful books, each rich with characterization, suspense, and an almost intoxicating sense of place. Jonathan Kellerman Travis McGee is taking his retirement in installments while he's still young enough to enjoy it. But sooner or later, his money runs...

A Window into Time written by Peter F. Hamilton performed by Chris MacDonnell on CD (Unabridged)£19.99

Whip-smart thirteen-year-old Julian Costello Proctor-better known as Jules-has an eidetic memory. For as long as he can remember, he has remembered everything. "My mind is always on," he explains. But when an unexpected death throws his life into turmoil, Jules begins to experience something strange.

Against the Inquisition written by Marcos Aguinis performed by Timothy Andres Pabon on CD (Unabridged)£19.99

"[A] stirring song of freedom." - Nobel Prize laureate Mario Vargas Llosa From a renowned prize-winning Argentinian author comes a historical novel based on the true story of one man's faith, spirit, and resistance during the Spanish Inquisition in Latin America. Born in sixteenth-century Argentina...

Anna Dressed in Blood written by Kendare Blake performed by August Ross on CD (Unabridged)£29.99

For three years, seventeen-year-old Cas Lowood has carried on his father's work of dispatching the murderous dead, traveling with his kitchen-witch mother and their spirit-sniffing cat, but everything changes when he meets Anna, a girl unlike any ghost he has faced before.

Anywhere But Here written by Mona Simpson performed by Kate Rudd on CD (Unabridged)£19.99

A national bestseller upon its publication, Anywhere But Here is a moving, often comic portrait of wise child Ann August and her mother, Adele, a larger-than-life American dreamer. As they travel through the landscape of their often conflicting ambitions, Ann and Adele bring to life a novel that is ...

Beyond Religion - Ethics for a Whole World written by Dalai Lama performed by Martin Sheen on CD (Unabridged)£9.99

In 1999 His Holiness The Dalai Lama published the bestselling Ancient Wisdom: Modern World, which addressed the question of ethics for the new millennium. A decade later, His Holiness enters the contemporary debate about religion vs atheism, and returns to the theme of ethics with a...

Blitzed - Drugs in the Third Reich written by Norman Ohler performed by Stefan Rudnicki on CD (Unabridged)£59.99

The Nazis presented themselves as warriors against moral degeneracy. Yet, as Norman Ohler's gripping best seller reveals, the entire Third Reich was permeated with drugs: cocaine, heroin, morphine and, most of all, methamphetamines, or crystal meth, used by everyone from factory...

Body Love - Live in Balance, Weigh What You Want, and Free Yourself from Food Drama Forever written by Kelly Leveque performed by Kelly Leveque, and on CD (Unabridged)£29.99

Celebrity favorite health and wellness consultant Kelly LeVeque shares her secrets for losing weight, attuning ourselves to our bodies' needs, and freeing ourselves from food drama in this essential wellness guide. In this inspirational yet practical book, the nutritional consultant and holistic health care...

Buddha and Einstein walk into a Bar written by Guy Joseph Ale performed by Stefan Rudnicki on CD (Unabridged)£19.99

Buddha and Einstein Walk Into a Bar explores the revolutionary idea that sensing how long we can live is a latent capacity in us, currently unknown -- just like the introduction of fire, the invention of flying, and the discovery of radio waves were before we ''discovered'' them. Understand how the knowledge...

Buy In - Saving Your Good Idea from Getting Shot Down written by John P. Kotter and Lorne A. Whithead performed by Tim Wheeler on CD (Unabridged)£9.99

Provides advice on how to confront critics who use delaying tactics, confusion, and character assassination to kill support for a good idea.

Captain David Grief written by Jack London performed by Brian Emerson on CD (Unabridged)£24.99

This book's eight tales of danger and adventure feature David Grief, who came to the South Pacific at the age of twenty and two decades later owned a vast trading empire. He played the South Sea game not for the gold but for the daring life of the island rover.

Emerson - The Mind on Fire written by Robert D Richardson performed by Michael McConnohie on MP3 CD (Unabridged)£19.99

Ralph Waldo Emerson is one of the most important figures in the history of American thought, religion, and literature. The vitality of his writings and the unsettling power of his example continue to influence us more than a hundred years after his death.

Helter Skelter - The True Story of the Manson Murders written by Vincent Bugliosi and Curt Gentry performed by Scott Brick on CD (Unabridged)£29.99

Prosecuting attorney in the Manson trial, Vincent Bugliosi held a unique insider's position in one of the most baffling and horrifying cases of the twentieth century: the cold-blooded Tate-LaBianca murders carried out by Charles Manson and four of his followers. What motivated Manson in his...

Hitler's Last Days written by Bill O'Reilly performed by Bill O'Reilly on CD (Unabridged)£29.99

A narrative account of the events surrounding the death of Adolf Hitler and the downfall of the German Nazi State adapts the author's historical thriller, Killing Patton, and covers the advancement of the Allied Forces and the contributions of key historical figures.

In The Heat of The Night written by John Ball performed by Ryan Vincent Anderson, Michael Hammond, Kalen Harriman and James Morrison on CD (Abridged)£24.99

Based on John Ball's novel which inspired the Oscar-winning film and the Emmy-winning television series, In the Heat of the Night pits a visiting black detective from California against a small Alabama town simmering with anger over desegregation. A fitting reflection of America in the 1960s...

Into the Magic Shop - A Neurosurgeon's Quest to Discover The Mysteries of the Brain and the Secrets of the Heart written by James R. Doty, MD performed by Dan Woren on CD (Unabridged)£39.99

The award-winning New York Times bestseller that inspired BTS's K-pop song 'Magic Shop'. The day that 12-year-old James Doty walked in to his local magic shop is the day that changed his life. Once the neglected son of an alcoholic father and a mother with chronic depression, he has gone on to become...

Little Shoes - The Sensational Depression-Era Murders that became My Family's Secret written by Pamela Everett performed by Coleen Marlo on CD (Unabridged)£24.99

In the summer of 1937, with the Depression deep and World War II looming, a California crime stunned an already grim nation. Three little girls were lured away from a neighborhood park to unthinkable deaths. After a frantic week-long manhunt for the killer, a suspect emerged, and his sensational...

Maggot Moon written by Sally Gardner performed by Robert Madge on CD (Unabridged)£19.99

On the other side of the wall there is a dark secret. And the devil. And the Moon Man.And the Motherland doesn't want anyone to know.But Standish Treadwell, who has different-colored eyes, who can't read, can't write, Standish Treadwell isn't bright, sees things differently than the rest of the ...

Mirror Touch - Notes from a Doctor Who Can Feel Your Pain written by Joel Salinas MD performed by Adam Verner on CD (Unabridged)£39.99

A doctor with a rare - seemingly superhuman - neurological trait takes us on a compelling tour deep into the human brain in this blend of memoir and scientific exploration that combines the compassionate wisdom of Oliver Sacks and the personal revelations of Jill Bolte Taylor's My Stroke of Insight.

Murder in an Irish Churchyard written by Carlene O'Conner performed by Caroline Lennon on MP3 CD (Unabridged)£24.99

It's official! Siobhan is now Garda O'Sullivan, and her five siblings couldn't be prouder. While her brother James runs Naomi's Bistro, Siobhan is doing her part to keep the village safe. Of course, Kilbane is pretty quiet compared to a place like Dublin, where Macdara Flannery has gone to be a...

Oceana - Our Planet's Endangered Oceans and What We Can Do to Save Them written by Ted Danson with Michael D'Orso performed by Michael Kramer on CD (Unabridged)£39.99

Most people know Ted Danson as the affable bartender Sam Malone in the long-running television series Cheers. But fewer realize that over the course of the past two and a half decades, Danson has tirelessly devoted himself to the cause of heading off a looming global catastrophe-the massive...

Pearls of Wisdom written by Jack Canfield performed by Laural Merlington and Fred Stella on CD (Unabridged)£9.99

An oyster can't produce pearls without first suffering with a grain of sand. Each of the chapters in Pearls of Wisdom: 30 Inspirational Ideas to Lead Your Best Life Now gives guidance to readers on how to turn their own grains of sand into pearls.With four New York Times Best-Selling Authors...

Portrait of Jennie written by Robert Nathan performed by Stephen R. Thorne on CD (Unabridged)£39.99

Eben Adams is a young painter in Depression-era New York just looking to make a living. When he happens upon a young schoolgirl named Jennie in Central Park, he is intrigued by her mystical quality and her knowledge of things that happened well before her time. He begins to sketch a portrait ...

Sisters in Arms - British Army Nurses tell Their Story written by Nicola Tyrer performed by Barbara Flynn and Sian Thomas on CD (Abridged)£14.99

The amazing experiences of the Queen Alexandra nurses in the Second World War form one of the greatest adventure stories of modern times, and - incredibly - remain largely untold. Thousands of middle-class girls, barely out of school, were plucked from sheltered backgrounds, subjected to...

Target: Tinos - A Chief Inspector Kaldis Novel written by Jeffrey Siger performed by Stefan Rudnicki on MP3 CD (Unabridged)£24.99

In an isolated olive grove on the idyllic Aegean island of Tinos, revered by religious pilgrims around the world as the Lourdes of Greece, two bodies charred beyond recognition are discovered, chained together amid bits and pieces of an incinerated Greek flag. An enraged press screams for justice...

The 22-Day Revolution written by Marcos Borges performed by Timothy Andres Pabon on MP3 CD (Unabridged)£19.99

A guide founded on the principle that it takes twenty-one days to make or break a habit presents a plant-based diet and detailed twenty-two-day meal plan that will lead to a healthier, more energetic, and more productive life.

The Amazing Story of Quantum Mechanics written by James Kakalios performed by Peter Berkrot on CD (Unabridged)£39.99

The author of The Physics of Superheroes explains how everyday products were made possible by quantum mechanics, covering such topics as the Schrödinger equation, the Heisenberg Uncertainty Principle and nanoscience.

The Atlantis Gene written by A.G. Riddle performed by Stephen Bel Davies on CD (Unabridged)£14.99

The greatest mystery of all time the history of human origins will be revealed. Seventy thousand years ago, the human race almost went extinct. We survived, but no one knows how. Until now. The countdown to the next stage of human evolution is about to begin, and humanity might not ...

The Conservative Heart written by Arthur C. Brooks performed by P. J. Ochlan on CD (Unabridged)£24.99

The prominent economist and president of the American Enterprise Institute--the leading intellectual think tank on the right--offers a bold new vision for conservatism as a movement for social and economic justice.In The Conservative Heart, Arthur C. Brooks contends that after years of focusing...

The Cranes Dance written by Meg Howrey performed by Justine Eyre on CD (Unabridged)£29.99

I threw my neck out in the middle of Swan Lake last night. So begins the tale of Kate Crane, a soloist in a celebrated New York City ballet company who is struggling to keep her place in a very demanding world. At every turn she is haunted by her close relationship with her younger sister, Gwen...

The Devil's Love written by Julia London performed by Anne Flosnik on CD (Unabridged)£19.99

A woman's desire. With dreams of a great romantic love, Abigail Carrington sails to England to marry the man she has loved since childhood, Michael Ingram, Marquis of Darfield. She believes her betrothed is a generous and noble man who has been longing for her. But the handsome man waiting...

The Enlightened Brain - The Neuroscience of Awakening written by Rick Hanson, PhD performed by Rick Hanson PhD on CD (Unabridged)£39.99

There s been a major breakthrough in the world s oldest research experiment. For over 2,500 years, Buddhist meditators have investigated the human psyche. Now with the help of modern neuroscience, we have gained an unprecedented understanding of how the brain responds to meditation...

The Feynman Lectures on Physics - 07 and 08 written by Richard Feynman performed by Richard Feynman on CD (Unabridged)£39.99

"For more than 30 years, Richard P. Feynman's three-volume Lectures on Physics has been known worldwide as the classic resource for students and professionals alike. Ranging from the most basic principles of Newtonian physics through such formidable theories as Einstein's general...

The Ghost and the Gold Louis written by Jamie Sutliff performed by Jamie Sutliff on MP3 CD (Unabridged)£39.99

After a ghost tells her great-granddaughter the tale of the gold coins that purchased her as a slave in 1810, it leads her on the trail to recover the gold Louis coins, which were donated to the Confederate war effort by one of her twin sons. The granddaughter has inherited a museum in New Orleans that...

The Guinea Pig Diaries - My Life as an Experiment written by A.J. Jacobs performed by A.J. Jacobs on CD (Unabridged)£19.99

For his first hit title, Jacobs read the Encyclopedia Britannica. For his second, he followed every single rule in the Bible. Now comes a collection of his most outrageous and thought-provoking experiments yet. In The Guinea Pig Diaries, Jacobs goes undercover as a beautiful woman.

The Last Mrs. Parrish written by Liv Constantine performed by Suzanne Elise Freeman and Meghan Wolf on CD (Unabridged)£24.99

Tired of being a nobody who blends into the background, Amber Patterson worms her way into the lives of a wealthy golden couple from Connecticut as part of her plot to achieve a privileged life, unveiling dark secrets along the way.

The Lewis Man written by Peter May performed by Peter Forbes on CD (Unabridged)£39.99

A man with no name. A man with no memory. A man with no choice. When an unidentified corpse is recovered from a Lewis peat bog, the only clue to its identity is a DNA sibling match to a local farmer. But this islander, Tormod Macdonald - now an elderly man suffering from dementia - has always claimed to be an only child.

The New Adventures of Mickey Spillane's Mike Hammer in Oil and Water and Dangerous Days written by M.J. Elliott and JoBe Cerny performed by Stacy Keach and Full Cast Drama Team on CD (Unabridged)£14.99

Hard-boiled, New York City private detective Mike Hammer takes on the role of judge, jury, and executioner as he pursues his own version of justice in a collection of fully dramatized mystery tales, enhanced by a full supporting cast, sound effects, and music. Read by Stacy Keach.

The Norman Conquest written by Marc Morris performed by Frazer Douglas on MP3 CD (Unabridged)£24.99

A riveting and authoritative history of the single most important event in English history: The Norman Conquest. An upstart French duke who sets out to conquer the most powerful and unified kingdom in Christendom. An invasion force on a scale not seen since the days of the Romans.

The Power Paradox - How We Gain and Lose Influence written by Dacher Keltner performed by Kaleo Griffith on CD (Unabridged)£29.99

A revolutionary and timely reconsideration of everything we know about power. Celebrated UC Berkeley psychologist Dr. Dacher Keltner argues that compassion and selflessness enable us to have the most influence over others and the result is power as a force for good in the world.

The Silent Shield written by Jeff Wheeler performed by Kate Rudd on CD (Unabridged)£19.99

Wall Street Journal bestselling author Jeff Wheeler continues the acclaimed Kingfountain Series with a vast expansion of this spellbinding world. Thrust into the heart of events threatening to rip her kingdom apart, young Trynne Kiskaddon will gain new powers and see old allies fall and new heroes...

The Wild Shore written by Kim Stanley Robinson performed by Stefan Rudnicki on CD (Unabridged)£29.99

From the author of the award-winning Mars trilogy comes a vision of a radically different alternative future, where every day is a fight to survive.North America, 2047. For the small Pacific Coast community of San Onofre, life in the aftermath of a devastating nuclear attack is a matter of survival...

The Wright Brothers written by David McCullough performed by David McCullough on CD (Unabridged)£24.99

Two-time winner of the Pulitzer Prize David McCullough tells the dramatic story-behind-the-story about the courageous brothers who taught the world how to fly: Wilbur and Orville Wright. On December 17, 1903 at Kitty Hawk, North Carolina, Wilbur and Orville Wright's Wright Flyer became the first...

Tower of Dawn - A Throne of Glass Novel written by Sarah J. Maas performed by Elizabeth Evans on CD (Unabridged)£24.99

In the next installment of the New York Times best-selling Throne of Glass series, follow Chaol on his sweeping journey to a distant empire. Chaol Westfall has always defined himself by his unwavering loyalty, his strength, and his position as the captain of the Guard. But all of that has changed since...

Trashing the Planet written by Dixy Lee Ray with Lou Guzzo performed by Jeff Riggenbach on CD (Unabridged)£29.99

Trashing the Planet is the one book you need to get a common-sense grasp on the contentious issues of environmentalism, where science and politics overlap and well-meaning idealism turns to counterproductive eco-terrorism. Dixy Lee Ray, a marine biologist and former chair of the...

Trashing the Planet is the one book you need to get a common-sense grasp on the contentious issues of environmentalism, where science and politics overlap and well-meaning idealism turns to counterproductive eco-terrorism. Dixy Lee Ray, a marine biologist and former chair of the...

Two Years Eight Months and Twenty-Eight Nights written by Salman Rushdie performed by Robert G. Slade on CD (Unabridged)£39.99

NEW YORK TIMES BESTSELLER • NAMED ONE OF THE BEST BOOKS OF THE YEAR BY The Washington Post • Los Angeles Times • San Francisco Chronicle • Harper's Bazaar • St. Louis Post-Dispatch • The Guardian • from Salman Rushdie, one of the great writers of our time, comes a spellbinding work of ...

Yes! - 50 Scientifically Proven Ways to Be Persuasive written by Noah J. Goldstein, Steve J. Martin and Robert B. Cialdini performed by Noah J. Goldstein, Steve J. Martin and Robert B. Cialdini on CD (Unabridged)£29.99

Every day we face the challenge of persuading others to do what we want. But what makes people say yes to our requests? Persuasion is not only an art, it is also a science, and researchers who study it have uncovered a series of hidden rules for moving people in your direction. ...

You written by Caroline Kepnes performed by Santino Fontana on CD (Unabridged)£29.99

Gone Girl meets Fatal Attraction in Caroline Kepnes' You, a chilling account of the twisted psychology behind unrelenting passion, from the author of Hidden Bodies and the upcoming Providence, publishing June 2018. When aspiring writer Guinevere Beck strides into the bookstore where Joe works...
---
---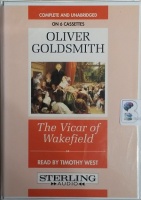 The Vicar of Wakefield written by Oliver Goldsmith performed by Timothy West on Cassette (Unabridged)£29.99
Another Genius Performance by Timothy West! The story opens in the country parsonage of Dr. Primrose, a kindly man who has a good heart, a good family, and a good income. Suddenly, his idyllic life is cruelly devastated by a series of misfortunes, and he ends up in prison. Yet, despite all this...
---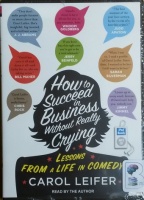 How to Succeed In Business Without Really Crying - Lessons From A Life in Comedy written by Carol Leifer performed by Carol Leifer and on MP3 CD (Unabridged)£19.99
For many years, television comedy was an exclusive boys' club-until a brilliant comedian named Carol Leifer came along, blazing a trail for funny women everywhere. From Late Night with David Letterman and Saturday Night Live to Seinfeld, The Ellen Show, and Modern Family, Carol has written for...
---
---
---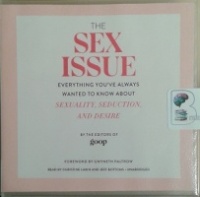 The Sex Issue - Everything You've Always Wanted to Know About Sexuality, Seduction and Desire written by Goop - The Editors performed by Christine Lakin and Jeff Bottoms on CD (Unabridged)£29.99
An eye-catching, conversation-sparking book that answers all your questions on sexuality, seduction, and sex by the editors of GOOP A beautifully illustrated, gift-y, sometimes shocking, fact-filled book that explores everything we've always wondered about sex and relationships, but may have been...
---
---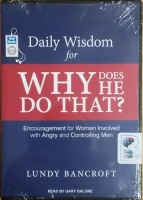 Daily Wisdom for Why Does He Do That? - Encouragement for Women Involved with Angry and Controlling Men written by Lundy Bancroft performed by Gary Galone on MP3 CD (Unabridged)£34.99
Even if you've read Why Does He Do That?, it may be hard to see the truth of what is happening to you. You may feel overwhelmed by confusion, loss, and fear, and find yourself looking away from the truth and falling back into traumatic patterns.Like a constant friend, this collection of meditations is a...
---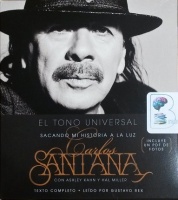 El Tono Universal - Sacando Mi Historia a La Luz (Spanish) written by Carlos Santana con Ashley Kahn y Hal Miller performed by Gustavo Rex on CD (Unabridged)£24.99
(Performed in Spanish) The intimate and long-awaited autobiography of a legend In 1967 in San Francisco, just a few weeks after the Summer of Love, a young Mexican guitarist took the stage at the Fillmore Auditorium and played a blistering solo that announced the arrival of a prodigious musical talent.
---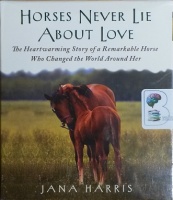 Horses Never Lie About Love - The Heartwarming Story of a Remarkable Horse Who Changed the World Around Her written by Jana Harris performed by Susanna Burney on CD (Unabridged)£24.99
An award-winning poet and founder of the Switched-on Gutenberg electronic poetry journal recounts her 24-year relationship with a beautiful feral mare who in spite of a troubled past has conveyed help and healing to all humans and horses she has encountered. Read by Susanna Burney.
---
---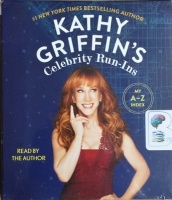 Kathy Griffin's Celebrity Run-Ins - My A-Z Index written by Kathy Griffin performed by Kathy Griffin on CD (Unabridged)£19.99
From #1 New York Times bestselling author Kathy Griffin, an A-Z compendium of her celebrity run-ins, and the jaw-dropping, charming, and sometimes bizarre anecdotes only she can tell about them. Kathy Griffin's Celebrity Run-Ins is Kathy's funny, juicy index of all of the celebrities she has met during...
---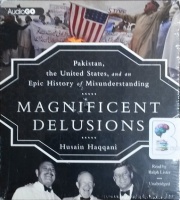 Magnificent Delusions - Pakistan, the United States, and an Epic History of Misunderstanding written by Husain Haqqani performed by Ralph Lister on CD (Unabridged)£19.99
A history of the alliance between America and Pakistan documents each nation's mutual misunderstandings while explaining how each sees the other, in an account that traces the author's firsthand witness to their turbulent partnership.
---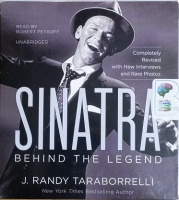 Sinatra - Behind the Legend written by J. Randy Taraborrelli performed by Robert Petkoff on CD (Unabridged)£39.99
A look at the life and times of a legendary singer explores the personalities, realities, and controversies surrounding the show business giant.
---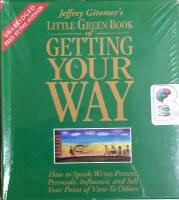 The Little Green Book of Getting Your Own Way written by Jeffrey Gitomer performed by Jeffrey Gitomer on CD (Unabridged)£14.99
In this work on the power of persuasion, the author explains how preparation and writing skills are the secrets behind influencing others and how persistence can be the ultimate key to success. Read by the author.
---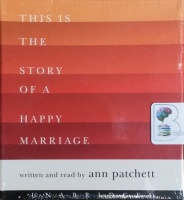 This is the Story of a Happy Marriage written by Ann Patchett performed by Ann Patchett on CD (Unabridged)£19.99
"Tell the story of your marriage," my young friend Niki says to me. "Write down how it is you have a happy marriage"' But the story of my marriage, which is the great joy and astonishment of my life, is too much like a fairy tale, the German kind, unsweetened by Disney. This Is the Story of a Happy Marriage is...
---
---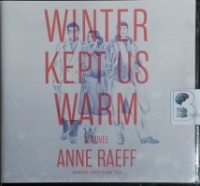 Winter Kept Us Warm written by Anne Raeff performed by Suzanne Toren on CD (Unabridged)£29.99
A novel of rich details and landscapes, Winter Kept Us Warm follows three friends through six decades -- from postwar Berlin to Manhattan, 1960s Los Angeles to contemporary Morocco. A twisting narrative reveals their mysteries in fragments, examining their long-ago love triangle and how it...