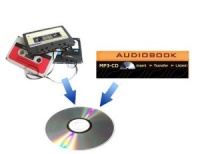 3 Hour Fixed Price Audio Transfer£15.00
This is the fixed price £15 item to be used when ordering conversion of a sub 3 hour Audio Cassette or MP3 CD title.
---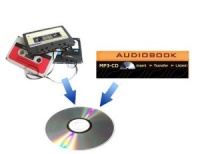 Large Fixed Price Audio Transfer Service£35.00
This is the fixed price £35.00 item to be used when ordering conversion of a 6-9 hour Audio Cassette or MP3 CD title.
---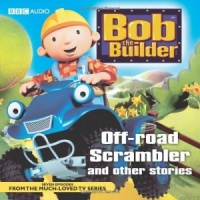 Bob the Builder - Off-Road Scrambler written by Bob the Builder Team performed by Bob the Builder Team on CD (Unabridged)£2.99
This title includes seven episodes from the hugely popular series featuring Bob the Builder, Roley, Lofty, Dizzy, Scoop, Muck and Spud - as seen on BBC TV.
---
---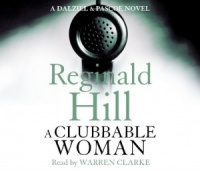 A Clubbable Woman written by Reginald Hill performed by Warren Clarke on CD (Abridged)£9.99 - £11.99
Reginald Hill's first Dalziel and Pascoe novel.
When Connon got back from the Rugby Club, his wife was even more uncommunicative than usual. Five hours later, when she still hadn't moved, Connon noticed that the front of her head had been caved in.
---
---
---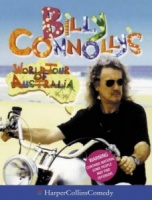 Billy Connolly's World Tour of Australia written by Billy Connolly performed by Billy Connolly on CD (Abridged)£7.99
Travelling by plane, motorbike, boat and foot, Billy Connolly tours the country performing his stage show and delivers and individual commentary on all things Australian.
---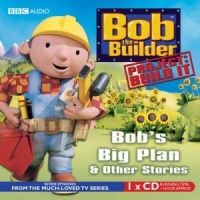 Bob the Builder - Bob's Big Plan written by Bob the Builder Team performed by Bob the Builder Team on CD (Unabridged)£11.99
You'll love these great new stories about "Bob the Builder" and his friends! In "Bob's Big Plan", a special extended episode, Bob hears that Sunflower Valley, where he and his brother Tom used to camp, is being developed.
---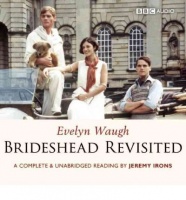 Brideshead Revisited written by Evelyn Waugh performed by Jeremy Irons on CD (Unabridged)£39.99 - £49.99
Brideshead Revisited is Evelyn Waugh's stunning novel of duty and desire set amongst the decadent, faded glory of the English aristocracy in the run-up to the Second World War.
Performed brilliantly by Jeremy Irons
---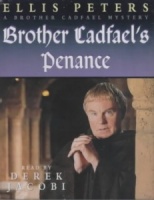 Brother Cadfael's Penance written by Ellis Peters performed by Derek Jacobi on Cassette (Abridged)£4.99
A Genius Performance by Derek Jacobi!
'And in this year of our Lord, 1145, now drawing to its close, chaotic events had seemed to be offering promise, however faint as yet, that even the two cousins battling wearily for the throne must despair of force and look around for another way of settling disputes.'
---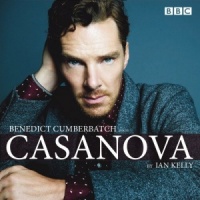 Casanova written by Ian Kelly performed by Benedict Cumberbatch on CD (Abridged)£9.99
Benedict Cumberbatch reads Ian Kelly's biography of one of the most beguiling and controversial individuals of any age.
---
---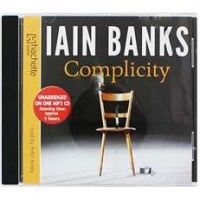 Complicity written by Iain Banks performed by Peter Kenny on MP3 CD (Unabridged)£4.99
An exploration of the morality of greed, corruption and violence. When several prominent people die mysteriously, the police beat a path to the door of an Edinburgh journalist known for his drug abuse and total commitment to computer games.
---
---
End in Tears written by Ruth Rendell performed by Nigel Anthony on CD (Unabridged)£29.99
A Genius Performance by Nigel Anthony!
Inspector Wexford investigates a series of murders - someone dies under a falling chunk of concrete and Amber Marshalson is beaten to death. After a short while it appears that the murders are connected. When another body is found it appears that a serial killer might be at work. Wexford will find this one of his toughest cases ever.
---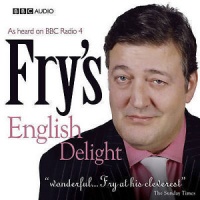 Fry's English Delight written by Stephen Fry performed by Stephen Fry on CD (Abridged)£3.99
A Genius Performance by Stephen Fry!
"Current Puns": Why does our language groan with the weight of puns? What exactly is a pun? And who, or what, is the Thief of Bad Gags? "Metaphor".
---
---
---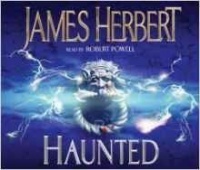 Haunted written by James Herbert performed by Robert Powell on CD (Abridged)£4.99
A ghostly twist. Three nights of terror at the house called Edbrook. Three nights in which David Ash, there to investigate a haunting, will be victim of horrifying games. Three nights in which he will face the blood-chilling enigma of his own past.
---
New In January 2019 Part 3
(in alphabetical order)
A Naturalist at Large - The Best Essays of Bernd Heinrich written by Bernd Heinrich performed by Rick Adamson on MP3 CD (Unabridged)£19.99

From one of the finest scientists and writers of our time comes an engaging record of a life spent in close observation of the natural world, one that has yielded marvelous, mind-altering (Los Angeles Times) insight and discoveries. In essays that span several decades, Bernd Heinrich finds himself...

A Purple Place for Dying - A Travis McGee novel written by John D. MacDonald performed by Robert Petkoff on CD (Unabridged)£9.99

John D. MacDonald created a staggering quantity of wonderful books, each rich with characterization, suspense, and an almost intoxicating sense of place. Jonathan Kellerman Travis McGee is taking his retirement in installments while he's still young enough to enjoy it. But sooner or later, his money runs...

A Window into Time written by Peter F. Hamilton performed by Chris MacDonnell on CD (Unabridged)£19.99

Whip-smart thirteen-year-old Julian Costello Proctor-better known as Jules-has an eidetic memory. For as long as he can remember, he has remembered everything. "My mind is always on," he explains. But when an unexpected death throws his life into turmoil, Jules begins to experience something strange.

Against the Inquisition written by Marcos Aguinis performed by Timothy Andres Pabon on CD (Unabridged)£19.99

"[A] stirring song of freedom." - Nobel Prize laureate Mario Vargas Llosa From a renowned prize-winning Argentinian author comes a historical novel based on the true story of one man's faith, spirit, and resistance during the Spanish Inquisition in Latin America. Born in sixteenth-century Argentina...

Anna Dressed in Blood written by Kendare Blake performed by August Ross on CD (Unabridged)£29.99

For three years, seventeen-year-old Cas Lowood has carried on his father's work of dispatching the murderous dead, traveling with his kitchen-witch mother and their spirit-sniffing cat, but everything changes when he meets Anna, a girl unlike any ghost he has faced before.

Anywhere But Here written by Mona Simpson performed by Kate Rudd on CD (Unabridged)£19.99

A national bestseller upon its publication, Anywhere But Here is a moving, often comic portrait of wise child Ann August and her mother, Adele, a larger-than-life American dreamer. As they travel through the landscape of their often conflicting ambitions, Ann and Adele bring to life a novel that is ...

Beyond Religion - Ethics for a Whole World written by Dalai Lama performed by Martin Sheen on CD (Unabridged)£9.99

In 1999 His Holiness The Dalai Lama published the bestselling Ancient Wisdom: Modern World, which addressed the question of ethics for the new millennium. A decade later, His Holiness enters the contemporary debate about religion vs atheism, and returns to the theme of ethics with a...

Blitzed - Drugs in the Third Reich written by Norman Ohler performed by Stefan Rudnicki on CD (Unabridged)£59.99

The Nazis presented themselves as warriors against moral degeneracy. Yet, as Norman Ohler's gripping best seller reveals, the entire Third Reich was permeated with drugs: cocaine, heroin, morphine and, most of all, methamphetamines, or crystal meth, used by everyone from factory...

Body Love - Live in Balance, Weigh What You Want, and Free Yourself from Food Drama Forever written by Kelly Leveque performed by Kelly Leveque, and on CD (Unabridged)£29.99

Celebrity favorite health and wellness consultant Kelly LeVeque shares her secrets for losing weight, attuning ourselves to our bodies' needs, and freeing ourselves from food drama in this essential wellness guide. In this inspirational yet practical book, the nutritional consultant and holistic health care...

Buddha and Einstein walk into a Bar written by Guy Joseph Ale performed by Stefan Rudnicki on CD (Unabridged)£19.99

Buddha and Einstein Walk Into a Bar explores the revolutionary idea that sensing how long we can live is a latent capacity in us, currently unknown -- just like the introduction of fire, the invention of flying, and the discovery of radio waves were before we ''discovered'' them. Understand how the knowledge...

Buy In - Saving Your Good Idea from Getting Shot Down written by John P. Kotter and Lorne A. Whithead performed by Tim Wheeler on CD (Unabridged)£9.99

Provides advice on how to confront critics who use delaying tactics, confusion, and character assassination to kill support for a good idea.

Captain David Grief written by Jack London performed by Brian Emerson on CD (Unabridged)£24.99

This book's eight tales of danger and adventure feature David Grief, who came to the South Pacific at the age of twenty and two decades later owned a vast trading empire. He played the South Sea game not for the gold but for the daring life of the island rover.

Emerson - The Mind on Fire written by Robert D Richardson performed by Michael McConnohie on MP3 CD (Unabridged)£19.99

Ralph Waldo Emerson is one of the most important figures in the history of American thought, religion, and literature. The vitality of his writings and the unsettling power of his example continue to influence us more than a hundred years after his death.

Helter Skelter - The True Story of the Manson Murders written by Vincent Bugliosi and Curt Gentry performed by Scott Brick on CD (Unabridged)£29.99

Prosecuting attorney in the Manson trial, Vincent Bugliosi held a unique insider's position in one of the most baffling and horrifying cases of the twentieth century: the cold-blooded Tate-LaBianca murders carried out by Charles Manson and four of his followers. What motivated Manson in his...

Hitler's Last Days written by Bill O'Reilly performed by Bill O'Reilly on CD (Unabridged)£29.99

A narrative account of the events surrounding the death of Adolf Hitler and the downfall of the German Nazi State adapts the author's historical thriller, Killing Patton, and covers the advancement of the Allied Forces and the contributions of key historical figures.

In The Heat of The Night written by John Ball performed by Ryan Vincent Anderson, Michael Hammond, Kalen Harriman and James Morrison on CD (Abridged)£24.99

Based on John Ball's novel which inspired the Oscar-winning film and the Emmy-winning television series, In the Heat of the Night pits a visiting black detective from California against a small Alabama town simmering with anger over desegregation. A fitting reflection of America in the 1960s...

Into the Magic Shop - A Neurosurgeon's Quest to Discover The Mysteries of the Brain and the Secrets of the Heart written by James R. Doty, MD performed by Dan Woren on CD (Unabridged)£39.99

The award-winning New York Times bestseller that inspired BTS's K-pop song 'Magic Shop'. The day that 12-year-old James Doty walked in to his local magic shop is the day that changed his life. Once the neglected son of an alcoholic father and a mother with chronic depression, he has gone on to become...

Little Shoes - The Sensational Depression-Era Murders that became My Family's Secret written by Pamela Everett performed by Coleen Marlo on CD (Unabridged)£24.99

In the summer of 1937, with the Depression deep and World War II looming, a California crime stunned an already grim nation. Three little girls were lured away from a neighborhood park to unthinkable deaths. After a frantic week-long manhunt for the killer, a suspect emerged, and his sensational...

Maggot Moon written by Sally Gardner performed by Robert Madge on CD (Unabridged)£19.99

On the other side of the wall there is a dark secret. And the devil. And the Moon Man.And the Motherland doesn't want anyone to know.But Standish Treadwell, who has different-colored eyes, who can't read, can't write, Standish Treadwell isn't bright, sees things differently than the rest of the ...

Mirror Touch - Notes from a Doctor Who Can Feel Your Pain written by Joel Salinas MD performed by Adam Verner on CD (Unabridged)£39.99

A doctor with a rare - seemingly superhuman - neurological trait takes us on a compelling tour deep into the human brain in this blend of memoir and scientific exploration that combines the compassionate wisdom of Oliver Sacks and the personal revelations of Jill Bolte Taylor's My Stroke of Insight.

Murder in an Irish Churchyard written by Carlene O'Conner performed by Caroline Lennon on MP3 CD (Unabridged)£24.99

It's official! Siobhan is now Garda O'Sullivan, and her five siblings couldn't be prouder. While her brother James runs Naomi's Bistro, Siobhan is doing her part to keep the village safe. Of course, Kilbane is pretty quiet compared to a place like Dublin, where Macdara Flannery has gone to be a...

Oceana - Our Planet's Endangered Oceans and What We Can Do to Save Them written by Ted Danson with Michael D'Orso performed by Michael Kramer on CD (Unabridged)£39.99

Most people know Ted Danson as the affable bartender Sam Malone in the long-running television series Cheers. But fewer realize that over the course of the past two and a half decades, Danson has tirelessly devoted himself to the cause of heading off a looming global catastrophe-the massive...

Pearls of Wisdom written by Jack Canfield performed by Laural Merlington and Fred Stella on CD (Unabridged)£9.99

An oyster can't produce pearls without first suffering with a grain of sand. Each of the chapters in Pearls of Wisdom: 30 Inspirational Ideas to Lead Your Best Life Now gives guidance to readers on how to turn their own grains of sand into pearls.With four New York Times Best-Selling Authors...

Portrait of Jennie written by Robert Nathan performed by Stephen R. Thorne on CD (Unabridged)£39.99

Eben Adams is a young painter in Depression-era New York just looking to make a living. When he happens upon a young schoolgirl named Jennie in Central Park, he is intrigued by her mystical quality and her knowledge of things that happened well before her time. He begins to sketch a portrait ...

Sisters in Arms - British Army Nurses tell Their Story written by Nicola Tyrer performed by Barbara Flynn and Sian Thomas on CD (Abridged)£14.99

The amazing experiences of the Queen Alexandra nurses in the Second World War form one of the greatest adventure stories of modern times, and - incredibly - remain largely untold. Thousands of middle-class girls, barely out of school, were plucked from sheltered backgrounds, subjected to...

Target: Tinos - A Chief Inspector Kaldis Novel written by Jeffrey Siger performed by Stefan Rudnicki on MP3 CD (Unabridged)£24.99

In an isolated olive grove on the idyllic Aegean island of Tinos, revered by religious pilgrims around the world as the Lourdes of Greece, two bodies charred beyond recognition are discovered, chained together amid bits and pieces of an incinerated Greek flag. An enraged press screams for justice...

The 22-Day Revolution written by Marcos Borges performed by Timothy Andres Pabon on MP3 CD (Unabridged)£19.99

A guide founded on the principle that it takes twenty-one days to make or break a habit presents a plant-based diet and detailed twenty-two-day meal plan that will lead to a healthier, more energetic, and more productive life.

The Amazing Story of Quantum Mechanics written by James Kakalios performed by Peter Berkrot on CD (Unabridged)£39.99

The author of The Physics of Superheroes explains how everyday products were made possible by quantum mechanics, covering such topics as the Schrödinger equation, the Heisenberg Uncertainty Principle and nanoscience.

The Atlantis Gene written by A.G. Riddle performed by Stephen Bel Davies on CD (Unabridged)£14.99

The greatest mystery of all time the history of human origins will be revealed. Seventy thousand years ago, the human race almost went extinct. We survived, but no one knows how. Until now. The countdown to the next stage of human evolution is about to begin, and humanity might not ...

The Conservative Heart written by Arthur C. Brooks performed by P. J. Ochlan on CD (Unabridged)£24.99

The prominent economist and president of the American Enterprise Institute--the leading intellectual think tank on the right--offers a bold new vision for conservatism as a movement for social and economic justice.In The Conservative Heart, Arthur C. Brooks contends that after years of focusing...

The Cranes Dance written by Meg Howrey performed by Justine Eyre on CD (Unabridged)£29.99

I threw my neck out in the middle of Swan Lake last night. So begins the tale of Kate Crane, a soloist in a celebrated New York City ballet company who is struggling to keep her place in a very demanding world. At every turn she is haunted by her close relationship with her younger sister, Gwen...

The Devil's Love written by Julia London performed by Anne Flosnik on CD (Unabridged)£19.99

A woman's desire. With dreams of a great romantic love, Abigail Carrington sails to England to marry the man she has loved since childhood, Michael Ingram, Marquis of Darfield. She believes her betrothed is a generous and noble man who has been longing for her. But the handsome man waiting...

The Enlightened Brain - The Neuroscience of Awakening written by Rick Hanson, PhD performed by Rick Hanson PhD on CD (Unabridged)£39.99

There s been a major breakthrough in the world s oldest research experiment. For over 2,500 years, Buddhist meditators have investigated the human psyche. Now with the help of modern neuroscience, we have gained an unprecedented understanding of how the brain responds to meditation...

The Ghost and the Gold Louis written by Jamie Sutliff performed by Jamie Sutliff on MP3 CD (Unabridged)£39.99

After a ghost tells her great-granddaughter the tale of the gold coins that purchased her as a slave in 1810, it leads her on the trail to recover the gold Louis coins, which were donated to the Confederate war effort by one of her twin sons. The granddaughter has inherited a museum in New Orleans that...

The Guinea Pig Diaries - My Life as an Experiment written by A.J. Jacobs performed by A.J. Jacobs on CD (Unabridged)£19.99

For his first hit title, Jacobs read the Encyclopedia Britannica. For his second, he followed every single rule in the Bible. Now comes a collection of his most outrageous and thought-provoking experiments yet. In The Guinea Pig Diaries, Jacobs goes undercover as a beautiful woman.

The Last Mrs. Parrish written by Liv Constantine performed by Suzanne Elise Freeman and Meghan Wolf on CD (Unabridged)£24.99

Tired of being a nobody who blends into the background, Amber Patterson worms her way into the lives of a wealthy golden couple from Connecticut as part of her plot to achieve a privileged life, unveiling dark secrets along the way.

The Lewis Man written by Peter May performed by Peter Forbes on CD (Unabridged)£39.99

A man with no name. A man with no memory. A man with no choice. When an unidentified corpse is recovered from a Lewis peat bog, the only clue to its identity is a DNA sibling match to a local farmer. But this islander, Tormod Macdonald - now an elderly man suffering from dementia - has always claimed to be an only child.

The New Adventures of Mickey Spillane's Mike Hammer in Oil and Water and Dangerous Days written by M.J. Elliott and JoBe Cerny performed by Stacy Keach and Full Cast Drama Team on CD (Unabridged)£14.99

Hard-boiled, New York City private detective Mike Hammer takes on the role of judge, jury, and executioner as he pursues his own version of justice in a collection of fully dramatized mystery tales, enhanced by a full supporting cast, sound effects, and music. Read by Stacy Keach.

The Norman Conquest written by Marc Morris performed by Frazer Douglas on MP3 CD (Unabridged)£24.99

A riveting and authoritative history of the single most important event in English history: The Norman Conquest. An upstart French duke who sets out to conquer the most powerful and unified kingdom in Christendom. An invasion force on a scale not seen since the days of the Romans.

The Power Paradox - How We Gain and Lose Influence written by Dacher Keltner performed by Kaleo Griffith on CD (Unabridged)£29.99

A revolutionary and timely reconsideration of everything we know about power. Celebrated UC Berkeley psychologist Dr. Dacher Keltner argues that compassion and selflessness enable us to have the most influence over others and the result is power as a force for good in the world.

The Silent Shield written by Jeff Wheeler performed by Kate Rudd on CD (Unabridged)£19.99

Wall Street Journal bestselling author Jeff Wheeler continues the acclaimed Kingfountain Series with a vast expansion of this spellbinding world. Thrust into the heart of events threatening to rip her kingdom apart, young Trynne Kiskaddon will gain new powers and see old allies fall and new heroes...

The Wild Shore written by Kim Stanley Robinson performed by Stefan Rudnicki on CD (Unabridged)£29.99

From the author of the award-winning Mars trilogy comes a vision of a radically different alternative future, where every day is a fight to survive.North America, 2047. For the small Pacific Coast community of San Onofre, life in the aftermath of a devastating nuclear attack is a matter of survival...

The Wright Brothers written by David McCullough performed by David McCullough on CD (Unabridged)£24.99

Two-time winner of the Pulitzer Prize David McCullough tells the dramatic story-behind-the-story about the courageous brothers who taught the world how to fly: Wilbur and Orville Wright. On December 17, 1903 at Kitty Hawk, North Carolina, Wilbur and Orville Wright's Wright Flyer became the first...

Tower of Dawn - A Throne of Glass Novel written by Sarah J. Maas performed by Elizabeth Evans on CD (Unabridged)£24.99

In the next installment of the New York Times best-selling Throne of Glass series, follow Chaol on his sweeping journey to a distant empire. Chaol Westfall has always defined himself by his unwavering loyalty, his strength, and his position as the captain of the Guard. But all of that has changed since...

Trashing the Planet written by Dixy Lee Ray with Lou Guzzo performed by Jeff Riggenbach on CD (Unabridged)£29.99

Trashing the Planet is the one book you need to get a common-sense grasp on the contentious issues of environmentalism, where science and politics overlap and well-meaning idealism turns to counterproductive eco-terrorism. Dixy Lee Ray, a marine biologist and former chair of the...

Trashing the Planet is the one book you need to get a common-sense grasp on the contentious issues of environmentalism, where science and politics overlap and well-meaning idealism turns to counterproductive eco-terrorism. Dixy Lee Ray, a marine biologist and former chair of the...

Two Years Eight Months and Twenty-Eight Nights written by Salman Rushdie performed by Robert G. Slade on CD (Unabridged)£39.99

NEW YORK TIMES BESTSELLER • NAMED ONE OF THE BEST BOOKS OF THE YEAR BY The Washington Post • Los Angeles Times • San Francisco Chronicle • Harper's Bazaar • St. Louis Post-Dispatch • The Guardian • from Salman Rushdie, one of the great writers of our time, comes a spellbinding work of ...

Yes! - 50 Scientifically Proven Ways to Be Persuasive written by Noah J. Goldstein, Steve J. Martin and Robert B. Cialdini performed by Noah J. Goldstein, Steve J. Martin and Robert B. Cialdini on CD (Unabridged)£29.99

Every day we face the challenge of persuading others to do what we want. But what makes people say yes to our requests? Persuasion is not only an art, it is also a science, and researchers who study it have uncovered a series of hidden rules for moving people in your direction. ...

You written by Caroline Kepnes performed by Santino Fontana on CD (Unabridged)£29.99

Gone Girl meets Fatal Attraction in Caroline Kepnes' You, a chilling account of the twisted psychology behind unrelenting passion, from the author of Hidden Bodies and the upcoming Providence, publishing June 2018. When aspiring writer Guinevere Beck strides into the bookstore where Joe works...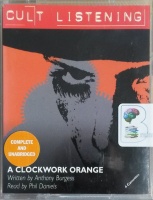 A Clockwork Orange written by Anthony Burgess performed by Phil Daniels on Cassette (Unabridged)£9.99
In this 1962 classic, a novelistic exploration of modern crime and punishment, Alex is the 15-year-old leader of his gang of "droogs" thriving in the ultraviolent future, as prophetically imagined by Burgess. Speaking a bizarre Russian-derived slang, Alex and his friends freely pillage and slash their way across...
---
---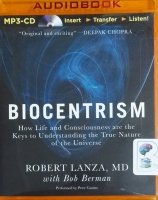 Biocentrism - How Life and Consciousness are the Keys to Understanding the True nature of the Universe written by Robert Lanza MD performed by Peter Ganim on MP3 CD (Unabridged)£19.99
Every now and then, a simple yet radical idea shakes the very foundations of knowledge. The startling discovery that the world was not flat challenged and ultimately changed the way people perceived themselves and their relationships with the world. For most humans of the 15th century, the notion of Earth...
---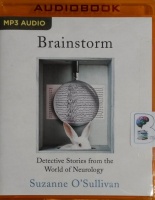 Brainstorm - Detective Stories from the World of Neurology written by Suzanne O'Sullivan performed by Christine Williams on MP3 CD (Unabridged)£19.99
The Brain Always Wins is the practical guide to improving your life through better brain management. It is based on one simple fact: our brain controls and determines everything we do! How we perceive, understand and respond to the world, how we survive, adapt and communicate, how we learn and...
---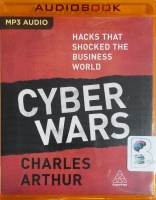 Cyber Wars - Hacks the Shocked the Business World written by Charles Arthur performed by Joe Jameson on MP3 CD (Unabridged)£19.99
Cyber Wars gives you the dramatic inside stories of some of the world's biggest cyber attacks. These are the game-changing hacks that make organisations around the world tremble and leaders stop and consider just how safe they really are. Charles Arthur provides a gripping account of why each hack...
---
---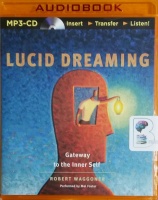 Lucid Dreaming - Gateway to the Inner Self written by Robert Waggoner performed by Mel Foster on MP3 CD (Unabridged)£19.99
Lucid Dreaming: Gateway to the Inner Self is the account of an extraordinarily talented lucid dreamer who goes beyond the boundaries of both psychology and religion. In the process, he stumbles upon the Inner Self. While lucid (consciously aware) in the dream state and able to act and interact with dream...
---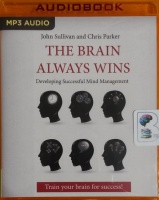 The Brain Always Wins written by John Sullivan and Chris Parker performed by Luke Mullins on MP3 CD (Unabridged)£19.99
The Brain Always Wins is the practical guide to improving your life through better brain management. It is based on one simple fact: our brain controls and determines everything we do! How we perceive, understand and respond to the world, how we survive, adapt and communicate, how we learn...
---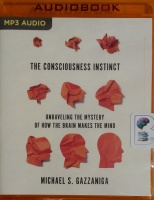 The Consciousness Instinct - Unraveling The Mystery of How The Brain Makes the Mind written by Michael S. Gazzaniga performed by David Colacci on MP3 CD (Unabridged)£19.99
"The father of cognitive neuroscience" illuminates the past, present, and future of the mind-brain problem How do neurons turn into minds? How does physical "stuff" - atoms, molecules, chemicals, and cells - create the vivid and various worlds inside our heads? The problem of consciousness has gnawed...
---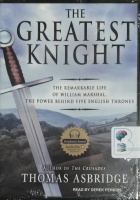 The Greatest Knight written by Thomas Asbridge performed by Derek Perkins on MP3 CD (Unabridged)£29.99
In The Greatest Knight, renowned historian Thomas Asbridge draws upon the thirteenth-century biography and an array of other contemporary evidence to present a compelling account of William Marshal's life and times. Asbridge charts the unparalleled rise to prominence of a man bound to a code of honor...
---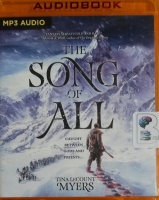 The Song of All written by Tina LeCount Myers performed by Ulf Bjorklund on MP3 CD (Unabridged)£14.99
A former warrior caught between gods and priests must fight for the survival of his family in this dark epic fantasy debut, set in a harsh arctic world inspired by Scandinavian indigenous cultures. On the forbidding fringes of the tundra, where years are marked by seasons of snow, humans war with immortals in...
---
---
X Minus One Vol. 1 - 12 Half Hour Original Radio Broadcasts written by Various Great Sci-Fi Authors performed by Karl Weber, Bob Hastings, Leon Janney and Mandel Kramer on MP3 CD (Unabridged)£24.99
X Minus One, widely regarded as one of the finest science fiction dramas ever produced for radio, was broadcast on NBC from 1955 until 1958. It began as a revival of NBC's Dimension X, which ran for just a year and a half, from 1950 to 1951. Though the first 15 episodes of X Minus One were merely new versions..
---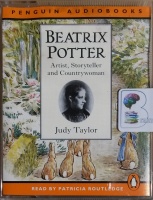 Beatrix Potter - Artist, Storyteller and Countrywoman written by Judy Taylor performed by Patricia Routledge on Cassette (Abridged)£9.99
The audiobook edition of Judy Taylor's classic biography, Beatrix Potter: Artist, Storyteller, and Countrywoman, read by the actress Patricia Routledge. Starting with the publication of The Tale of Peter Rabbit, in 1902, Beatrix Potter went on to become one of the world's most successful children's authors.
---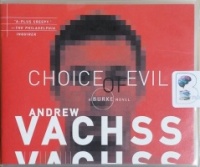 Choice of Evil written by Andrew Vachss performed by Phil Gigante on CD (Unabridged)£19.99
When his girlfriend, Crystal Beth, is gunned down at a gay rights rally in Central Park, Burke, the underground man-for-hire and expert hunter of predators, vows vengeance. But someone beats him to the task: a shadowy killer who calls himself Homo Erectus and who seems determined to wipe gay bashers...
---
---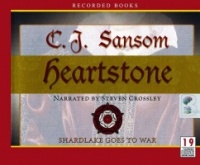 Heartstone written by C.J. Sansom performed by Steven Crossley on CD (Unabridged)£80.00
Shardlake goes to war... Summer, 1545. England is at war. Henry VIII's invasion of France has gone badly wrong, and a massive French fleet is preparing to sail across the Channel . . .Meanwhile, Matthew Shardlake is given an intriguing legal case by an old servant of Queen Catherine Parr. Asked to investigate claims..
---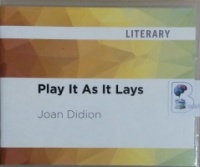 Play It As It Lays written by Joan Didion performed by Lauren Fortgang on CD (Unabridged)£19.99
A ruthless dissection of American life in the late 1960s, Play It As It Lays captures the mood of an entire generation, the ennui of contemporary society reflected in spare prose that blisters and haunts the listener. Set in a place beyond good and evil-literally in Hollywood, Las Vegas, and the barren wastes...
---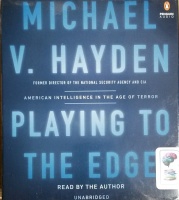 Playing to The Edge written by Michael V. Hayden performed by Michael V. Hayden on CD (Unabridged)£29.99
An unprecedented high-level master narrative of America's intelligence wars from the only person ever to helm both the CIA and NSA, at a time of heinous new threats and wrenching change. For General Michael Hayden, playing to the edge means playing so close to the line that you get chalk dust on your cleats.