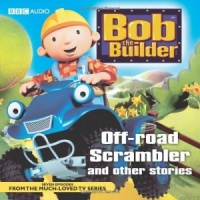 Bob the Builder - Off-Road Scrambler written by Bob the Builder Team performed by Bob the Builder Team on CD (Unabridged)£2.99
This title includes seven episodes from the hugely popular series featuring Bob the Builder, Roley, Lofty, Dizzy, Scoop, Muck and Spud - as seen on BBC TV.
---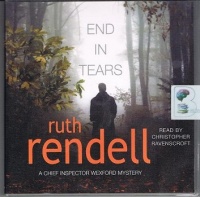 End in Tears written by Ruth Rendell performed by Christopher Ravenscroft on CD (Abridged)£4.99
A lump of concrete dropped deliberately from a little stone bridge kills the wrong person. The young woman in the car behind is spared. But only for a while...
---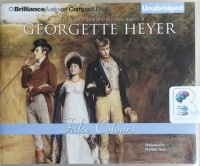 False Colours written by Georgette Heyer performed by Phyllida Nash on CD (Unabridged)£24.99
The honourable Christopher Fancot, on leave from the Diplomatic Service in the summer of 1817, is startled to find his entrancing but incorrigibly extravagant mother on the brink of financial and social ruin - and more than alarmed that his identical twin, Evelyn, Earl of Denville, has disappeared ...
---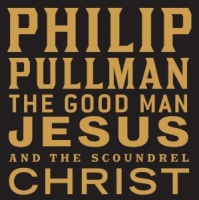 The Good Man Jesus and the Scoundrel Christ written by Philip Pullman performed by Philip Pullman on CD (Unabridged)£3.99
This is not a gospel. This is a story. In this ingenious and spell-binding retelling of the life of Jesus, Philip Pullman revisits the most influential story ever told.
---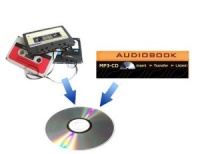 3 Hour Fixed Price Audio Transfer£15.00
This is the fixed price £15 item to be used when ordering conversion of a sub 3 hour Audio Cassette or MP3 CD title.
---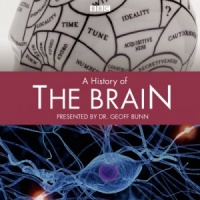 A History of the Brain written by Dr Geoff Bunn performed by Dr Geoff Bunn on CD (Unabridged)£6.99 - £7.29
This set covers 10 x 15 minute series on Radio 4 which was part of a two-week "Brain Season".
It explains in clear terms the latest discoveries in neuroscience. In this unprecedented journey, covering over 2,500 years of development in our understanding of what it is to be human.
---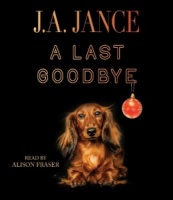 A Last Goodbye written by J.A. Jance performed by Alison Fraser on CD (Unabridged)£6.99
Ali Reynolds is finally getting married to her longtime love B. Simpson. They wanted a simple Christmas Eve wedding, but nothing is ever simple with Ali.
---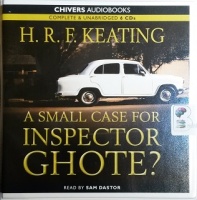 A Small Case for Inspector Ghote? written by H.R.F. Keating performed by Sam Dastor on CD (Unabridged)£34.99
In his proud new position in the prestigious Bombay Police Crime Branch, Inspector Ganesh Ghote sees his career finally take off with the prospect of only the most high-profile murders to investigate. Unfortunately, the Assistant Commissioner of Police has other ideas and chooses to keep Ghote...
---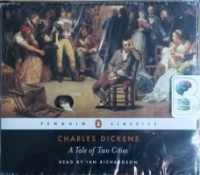 A Tale of Two Cities written by Charles Dickens performed by Ian Richardson on CD (Abridged)£5.99 - £9.99
After 18 years as a political prisoner in the Bastille the aging Dr Manette is finally released and reunited with his daughter in England.
---
---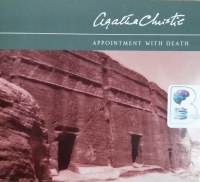 Appointment with Death written by Agatha Christie performed by Carole Boyd on CD (Abridged)£4.99
Among the towering red cliffs of Petra, like some monstrous swollen Buddha, sat the corpse of Mrs Boynton. A tiny puncture mark on her wrist was the only sign of the fatal injection that had killed her.
---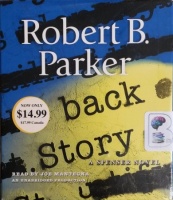 Back Story - A Spencer Novel written by Robert B. Parker performed by Joe Mantegna on CD (Unabridged)£9.99
Renaissance man Spenser - he of the acerbic social commentary, the gourmet cookery, and the steely abs - turns his considerable talents to the unraveling of a thirty-year-old murder mystery. During a 1974 holdup in a Boston bank by a revolutionary group calling itself the Dread Scott Brigade, Emily Gordon, a...
---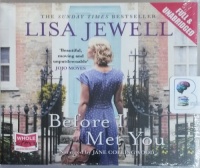 Before I Met You written by Lisa Jewell performed by Jane Collingwood on CD (Unabridged)£19.99
An uplifting, warm and unforgettable story of two women in two different times from the Sunday Times Top Ten bestselling author Betty Dean can't wait to leave her quiet upbringing in Guernsey and begin her mission to find Clara Pickle - the mysterious beneficiary in her grandmother's will. She arrives in ...
---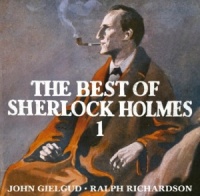 Best of Sherlock Holmes: v. 1 written by Arthur Conan Doyle performed by Sir John Gielgud and Sir Ralph Richardson on CD (Abridged)£6.99
A Genius Performance by Ralph Richardson and John Gielgud!
Recognised as the ultimate dramatisation of Conan Doyle's famous stories, these recordings have been acclaimed since their reissue by Hodder Headline Audiobooks in 1994.
---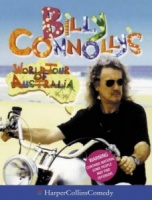 Billy Connolly's World Tour of Australia written by Billy Connolly performed by Billy Connolly on CD (Abridged)£7.99
Travelling by plane, motorbike, boat and foot, Billy Connolly tours the country performing his stage show and delivers and individual commentary on all things Australian.
---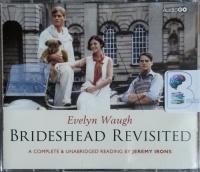 Brideshead Revisited written by Evelyn Waugh performed by Jeremy Irons on CD (Unabridged)£29.99 - £39.99
Brideshead Revisited is Evelyn Waugh's stunning novel of duty and desire set amongst the decadent, faded glory of the English aristocracy in the run-up to the Second World War.
Performed brilliantly by Jeremy Irons
---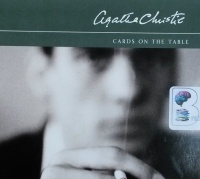 Cards on the Table written by Agatha Christie performed by Geraldine James on CD (Abridged)£4.99
Mr Shaitana was famous as a flamboyant party host. Nevertheless, he was a man of whom everybody was a little afraid. So, when he boasted to Poirot that he considered murder an art form, the detective had some reservations about accepting a party invitation to view Shaitana's private collection.
---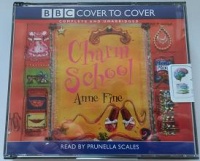 Charm School written by Anne Fine performed by Prunella Scales on CD (Unabridged)£4.99
Bonny has no choice. If her mother is to keep her new job, Bonny must take a one-day course at Charm School. One day at Charm School turns out to be every bit as bad as Bonny had feared. The other girls are scratchy and self-obsessed, and will do anything to win the "glistering tiara"
---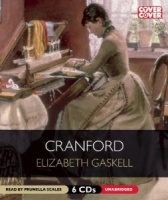 Cranford written by Elizabeth Gaskell performed by Prunella Scales on CD (Unabridged)£19.99
"I'll not listen to reason," she said, now in full possession of her voice, which had been rather choked with sobbing. "Reason always means what someone else has got to say."'
---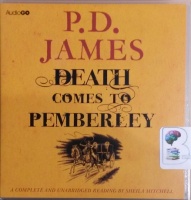 Death Comes to Pemberley written by P.D. James performed by Sheila Mitchell on CD (Unabridged)£4.99 - £9.99
The year is 1803, and Darcy and Elizabeth have been married for six years.
There are now two handsome and healthy sons in the nursery, Elizabeth's beloved sister Jane and her husband Bingley live nearby and the orderly world of Pemberley seems unassailable.
---
---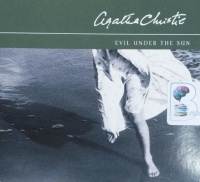 Evil Under the Sun written by Agatha Christie performed by David Timson on CD (Abridged)£4.99
It was not unusual to find the beautiful bronzed body of the sun-loving Arlena Stuart stretched out on a beach, face down. Only, on this occasion, there was no sun...she had been strangled. Ever since Arlena's arrival at the resort, Hercule Poirot had detected sexual tension in the seaside air. But could ...
---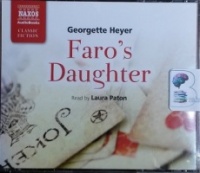 Faro's Daughter written by Georgette Heyer performed by Laura Paton on CD (Abridged)£11.99 - £19.99
Fiery, strong-willed Deb Grantham, who runs a gaming house with her aunt, is hardly the perfect wife for the young and naïve Lord Mablethorpe. His lordship's family are scandalised that he proposes to marry one of faro's daughters', and his cousin the proud, wealthy Max Ravenscar....
---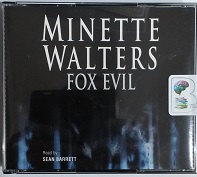 Fox Evil written by Minette Walters performed by Sean Barrett on CD (Abridged)£4.99 - £6.99
When elderly Ailsa Lockyer-Fox is found dead in her garden, dressed only in night clothes and with blood stains on the ground near her body, the finger of suspicion points at her wealthy, landowning husband, Colonel James Lockyer-Fox.
---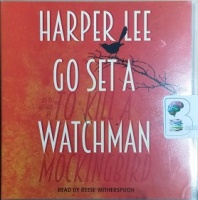 Go Set a Watchman written by Harper Lee performed by Reese Witherspoon on CD (Unabridged)£4.99 - £6.99
Go Set a Watchman is set during the mid-1950s and features many of the characters from To Kill a Mockingbird some twenty years later. Scout (Jean Louise Finch) has returned to Maycomb from New York to visit her father Atticus.
---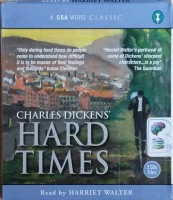 Hard Times written by Charles Dickens performed by Harriet Walter on CD (Abridged)£9.99
Set in the north of England during the 19th century, 'Hard Times' is the story of Thomas Gradgrind, a schoolmaster, who has strong and overbearing views on how his children, Louisa and Tom, should behave in order to become 'models in society'.
New In January 2019 Part 2
(in alphabetical order)
A Princess of Mars written by Edgar Rice Burroughs performed by Jim Killavey on CD (Unabridged)£29.99

Two years before Edgar Rice Burroughs became a worldwide celebrity with the publication of Tarzan of the Apes, he published A Princess of Mars. A futuristic sci-fi fantasy romance, A Princess of Mars tells the story of John Carter, a Civil War veteran who inexplicably finds himself held prisoner...

Ameritopia - The Unmaking of America written by Mark R. Levin performed by Adam Grupper and Mark R. Levin on CD (Unabridged)£19.99

In his acclaimed #1 New York Times bestseller, Mark R. Levin explores the psychology, motivations, and history of the utopian movement, its architects--the Founding Fathers, and its modern-day disciples--and how the individual and American society are being devoured by it. Levin asks, what is this...

At The Edge of Uncertainty written by Michael Brooks performed by Sean Runnette on CD (Unabridged)£34.99 - £39.99

The atom. The big bang. DNA. Natural selection. All ideas that have revolutionised science - and that were dismissed out of hand when they first appeared. The surprises haven't stopped: here, Michael Brooks, best-selling author of 13 Things That Don't Make Sense, investigates the new wave....

Becoming Beyonce - The Untold Story written by J. Randy Taraborrelli performed by Allyson Johnson on CD (Unabridged)£14.99

The first comprehensive biography ever published about America's favorite living pop icon, Beyoncé, from New York Times bestselling biographer J. Randy Taraborrelli. Beyoncé Knowles is a woman who began her career at the age of eight performing in pageant shows and talent contests, honing her...

Binary written by Michael Crichton as John Lange performed by Christopher Lane on CD (Unabridged)£19.99

Political radical John Wright is plotting an act of mass destruction - and federal agent John Graves has him under surveillance, trying to figure out what the plot is. When a government computer is hacked and a high-security shipment of nerve gas gets hijacked, Graves puts the pieces together - but can...

Biscuits, Fleas and Pump Handles - Zig Ziglar shows you the way to create your destiny! written by Zig Ziglar performed by Zig Ziglar on CD (Unabridged)£9.99

This is an inspirational and informative look at how you can achieve remarkable success, wealth, confidence, peace, and joy in your life. You can have it all by adopting the right attitude, positive self-image, setting challenging but achievable goals, adopting a productive work ethic, and establishing good...

Boost Your Brain Power in 60 Seconds written by Michelle Schoffro Cook, PhD performed by Margaret Strom on CD (Unabridged)£24.99

A new disease is emerging as the leading killer of North Americans: Scientists are predicting that within eight years, brain disease will kill or disable more people than cancer and heart disease combined. Given this shocking new research, we urgently need to know how to protect and improve...

Cancer Crossings - A Brother, His Doctors, and the Quest for a Cure to Childhood Leukemia written by Tim Wendel performed by Tim Wendel on MP3 CD (Unabridged)£24.99

When Eric Wendel was diagnosed with acute lymphoblastic leukemia in 1966, the survival rate was less than 10 percent. Today, it is 90 percent. Even as politicians call for a "Cancer Moonshot," this accomplishment remains a pinnacle in cancer research. The author's daughter, then a medical student...

Confessions of a Latter-Day Virgin - A Memoir written by Nicole Hardy performed by Nicole Hardy on CD (Unabridged)£9.99

When Nicole Hardy's eye-opening 'Modern Love' column appeared in the New York Times, the response from readers was overwhelming. Hardy's essay, which exposed the conflict between being true to herself as a woman and remaining true to her Mormon faith, struck a chord with women coast-to-coast.

Dancing with Life - Buddhist Insights for Finding Meaning and Joy in the Face of Suffering written by Phillip Moffitt performed by Fred Stella on CD (Unabridged)£19.99

Why do we suffer? Is there a purpose to our pain? Reflecting on his own journey from Esquire magazine editor-in-chief to Buddhist meditation teacher, Phillip Moffitt provides a fresh perspective on the Buddha's ancient wisdom, showing how to move from suffering to new awareness and unanticipated joy.

Dracula written by Bran Stoker performed by Brian Cox, Heathcote Williams, Dermot Kerrigan and Full Cast on CD (Abridged)£14.99

"Dracula" is an 1897 Gothic horror novel by Irish author Bram Stoker. Famous for introducing the character of the vampire Count Dracula, the novel tells the story of Dracula's attempt to move from Transylvania to England so he may find new blood and spread undead curse, and the battle between...

Extra Virginity - The Sublime and Scandalous World of Olive Oil written by Tom Mueller performed by Peter Ganim on MP3 CD (Unabridged)£24.99

For millennia, fresh olive oil has been a necessity - for food, medicine, beauty, and religion. Today's researchers continue to confirm the remarkable, life-giving properties of true extra-virgin, and 'extra-virgin Italian' has become the highest standard of quality. But what if this symbol of purity...

Fum written by Adam Rapp performed by Lauren Ezzo on CD (Unabridged)£14.99

What is it like to be a giant? Meet Corinthia Bledsoe, a seven-foot tall high-school junior who can predict the future. Over seven feet tall and with a newfound ability to sense future events, Corinthia Bledsoe is far more than just another Midwestern high-school junior; she's a force of nature.

Girls Like Us - Carole King, Joni Mitchell, Carly Simon and the Journey of a Generation written by Sheila Weller performed by Susan Ericksen on MP3 CD (Unabridged)£19.99

A colorful and intimate portrait of three of the twentieth century's most important musical artists offers a female perspective on coming of age during the 1960s as viewed through the lives and careers of Carole King, Joni Mitchell, and Carly Simon, capturing the three women's diverse backgrounds...

How to Have A Beautiful Mind written by Edward de Bono performed by Humphrey Blower on CD (Unabridged)£19.99

Use the power of creative thinking to become more attractive with a makeover of your mind! It doesn't need a high IQ, or reams of knowledge, or a great personality. All it needs is creativity, imagination and empathy - all techniques that anyone can learn. Here Edward de Bono, world-famous for changing...

Mental - Everything you Never Knew, you needed to know, about Mental Health written by Dr Steve Ellen and Catherine Deveny performed by Dr Steve Ellen and Catherne Deveny on MP3 CD (Unabridged)£19.99

Psychiatrist Dr Steve Ellen and comedian Catherine Deveny combine forces to demystify the world of mental health. Providing an insider perspective, they share their personal experiences of mental illness and unpack the current knowledge about conditions and treatments. What do we know?

Midnight written by Stephen Leather performed by Ralph Lister on CD (Unabridged)£29.99

"Your sister is going to hell, Jack Nightingale." Somehow, variations of that line keep former police negotiator Nightingale's life careening in wild, unforeseen directions. This time, it is uttered by a dead woman hanging over a staircase, her neck broken by the laundry cord she tied around it before tossing...

My Religion written by Helen Keller performed by Lillian Gish on MP3 CD (Abridged)£29.99

A woman who lived in silent darkness describes a world of love, light, and color. Where did Helen Keller find the strength and courage to break out of her silent and dark world and discover light? What inner resources of faith helped her overcome the limits of her physical body? In My Religion...

Natural Meditation - Refreshing Your Spirit Through Nature written by Barbara Ann Kipfer performed by Coleen Mario on CD (Unabridged)£19.99

Natural Meditation offers easy-to-follow meditation cues for meditating in natural settings or meditating on natural images or objects. Sidebars throughout the book provide suggestions on how to incorporate nature into your mindfulness practice. The short entries allow readers to open to a page during...

No Time To Blink written by Dina Silver performed by Emily Sutton-Smith and Siiri Scott on CD (Unabridged)£9.99

He knows the one thing that would destroy me would be to separate me from my daughter… Catherine Clarke defied her family's expectations when she married Gabriel, a handsome Lebanese businessman. After moving to Gabriel's homeland and welcoming a baby daughter, Catherine knew she...

Onyx and Ivory written by Mindee Arnett performed by Khristine Hvam on CD (Unabridged)£29.99

Acclaimed author Mindee Arnett thrusts listeners into a beautiful, dangerous, and magical world in this stunningly epic and romantic fantasy for fans of Leigh Bardugo and Sarah Raasch. They call her Traitor Kate. It's a title Kate Brighton inherited from her father after he tried to assassinate the high king...

Order of Darkness - Book 2 of Stormbringers written by Philippa Gregory performed by Nicola Barber on CD (Unabridged)£19.99

Luca Vero is a member of the secret Order of Darkness, tasked with searching out and reporting signs of the end of the world. Breaking his journey in Piccolo, he finds a place filled with superstitious fears: of the unknown, of the forces of the sea and sky, of strangers. With him are his loyal friend...

Our Father - Reflection on the Lord's Prayer written by Pope Francis performed by Arthur Morey and Mark Bramhall on CD (Unabridged)£14.99

National Bestseller! Pope Francis provides new insights into the most popular prayer in Christianity, offering readers a guide to living a life of meaning, purpose and strength. This new work by Pope Francis illuminates the most important prayer in all of Christianity, verse by verse, in conversation...

Playing to the Gallery - The Reith Lectures 2013 written by Grayson Perry performed by Grayson Perry on CD (Abridged)£19.99

Turner Prize-winning artist Grayson Perry gives the 2013 Reith Lectures, presented by Sue Lawley. Marcel Duchamp famously declared that a urinal was a work of art. It sometimes seems that anything qualifies, from a pile of sweets on a gallery floor to an Oscar-winning actress asleep in a box.

Ragnarok - The End of the Gods written by A.S. Byatt performed by Harriet Walter on CD (Unabridged)£19.99

"Ragnarok" retells the finale of Norse mythology. A story of the destruction of life on this planet and the end of the gods themselves. Just as Wagner used this dramatic and catastrophic struggle for the climax of his Ring Cycle, so A.S. Byatt now reinvents it in all its intensity and glory.

Restless written by William Boyd performed by Rosamund Pike on CD (Abridged)£9.99

Eva Delectorskaya,' I said mystified. ' Who's that?' 'Me,' she said. 'I am Eva Delectorskaya.' What happens to your life when everything you thought you knew about your mother turns out to be an elaborate lie? During the long, hot summer of 1976, Ruth Gilmartin discovers that her very English mother...

Revenge - Eleven Dark Tales written by Yoko Ogawa performed by Johanna Parker and Kaleo Griffith on MP3 CD (Unabridged)£14.99

An aspiring writer moves into a new apartment and discovers that her landlady has murdered her husband. Elsewhere, an accomplished surgeon is approached by a cabaret singer, whose beautiful appearance belies the grotesque condition of her heart.

Shopgirl written by Steve Martin performed by Steve Martin on CD (Unabridged)£14.99

THE BESTSELLING NOVEL BY STEVE MARTIN IS NOW A MAJOR MOTION PICTURE Mirabelle is the "shopgirl" of the title, a young woman, beautiful in a wallflowerish kind of way, who works behind the glove counter at Neiman Marcus "selling things that nobody buys anymore..."

Smoke Signals - A Social History of Marijuana - Medical, Recreational and Scientific written by Martin A. Lee performed by Nick Podehl on CD (Unabridged)£29.99

"Hallelujah and glory be to Smoke Signals, Martin Lee's bodacious new book...Lee chronicles everything and everyone worth chronicling in the annals of marijuana" (High Times). This is the great American pot story, a dramatic social exploration of a plant that sits at the nexus of political, legal, medical...

Stand into Danger written by Alexander Kent performed by Michael Jayston on MP3 CD (Unabridged)£19.99

Despatched on a secret mission, the company of a 28-gun frigate must face the hazards of conspiracy, treason, and piracy. And recently appointed third lieutenant Richard Bolitho must learn to accept his new responsibilities as a King's officer.

Still Waters - The Secret World of Lakes written by Curt Stager performed by Matthew Josdal on CD (Unabridged)£29.99

Lakes are changing rapidly today, not because we are separate from nature but because we are so connected to it. But while many of our effects on the natural world are new, from climate change to nuclear fallout, our connections to it are ancient, as core samples from lake beds reveal.

The Accelerating Universe - Infinite Expansion, The Cosmological Constant and the Beauty of the Cosmos written by Mario Livio performed by Tom Parks on CD (Unabridged)£39.99

"The Accelerating Universe is not only an informative book about modern cosmology. It is rich storytelling and, above all, a celebration of the human mind in its quest for beauty in all things." (Alan Lightman, author of Einstein's Dreams) "This is a wonderfully lucid account of the extraordinary discoveries...

The Age of Empathy - Nature's Lessons for a Kinder Society written by Frans De Waal performed by Alan Sklar on MP3 CD (Unabridged)£24.99

Is it really human nature to stab one another in the back in our climb up the corporate ladder? Competitive, selfish behavior is often explained away as instinctive, thanks to evolution and "survival of the fittest," but, in fact, humans are equally hard-wired for empathy.

The Battle of Bretton Woods written by Benn Steil performed by Philip Rose on CD (Unabridged)£19.99

When turmoil strikes world monetary and financial markets, leaders invariably call for "a new Bretton Woods" to prevent catastrophic economic disorder and defuse political conflict. The name of the remote New Hampshire town where representatives of 44 nations gathered in July 1944, in the midst...

The Better Man Project written by Bill Phillips performed by Eric Michael Summerer on CD (Unabridged)£29.99

No more procrastinating! It's time to finally take control of your health-to ensure a fit, strong, and healthy body from now until you're blowing out 100-plus candles on your birthday cake. The Better Man Project is your personal handbook for winning life's ultimate prize: good health forever.

The Big It - and other Stories written by A.B. Guthrie Jr. performed by Adam Verner on CD (Unabridged)£24.99

In The Big It Guthrie presents thirteen imaginative and at times hilarious short stories about life on the frontier. Resilient and memorable, Guthrie�s characters bring to life the pioneer spirit and the untamed west. Perhaps best known for his remarkable and award winning novels, The Way West...

The Curse Breakers written by Denise Grover Swank performed by Shannon McManus on CD (Unabridged)£14.99

For more than four hundred years, the Curse Keepers guarded the barrier between the human and spirit realms. All that changed the day Ellie Lancaster met Collin Dailey. Prophecy demanded they defend the world from evil...even as it ignited a passion that threatened to consume them both.

The Demographic Cliff - How to Survive and Prosper during the Great Deflation of 2014-2019 written by Harry S. Dent, Jr. performed by Harry S. Dent, Jr. on CD (Unabridged)£19.99

Best-selling author and financial guru Harry Dent shows why we're facing a "great deflation" after five years of desperate stimulus - and what to do about it now. Throughout his long career as an economic forecaster, Harry Dent has relied on a not-so-secret weapon: demographics.

The Fire Next Time written by James Baldwin performed by Jesse Martin on CD (Unabridged)£14.99

The landmark work on race in America from James Baldwin, whose life and words are immortalized in the Oscar-nominated film I Am Not Your Negro We, the black and the white, deeply need each other here if we are really to become a nation' James Baldwin's impassioned plea to 'end the racial nightmare'

The Girl from Krakow written by Alex Rosenberg performed by Michael Page on CD (Unabridged)£19.99

It's 1935. Rita Feuerstahl comes to the university in Krakow intent on enjoying her freedom. But life has other things in store—marriage, a love affair, a child, all in the shadows of the oncoming war. When the war arrives, Rita is armed with a secret so enormous that it could cost the Allies everything..

The Halloween Tree written by Ray Bradbury performed by Jerry Robbins and The Colonial Radio Players on CD (Abridged)£19.99

On Halloween night, eight trick-or-treaters gather at the haunted house by the edge of town, ready for adventure. But when something whisks their friend Pip away, only one man, the sinister Carapace Clavicle Moundshroud, can help the boys find him. "If you want to know what Halloween is, or if you...

The Lords of Discipline written by Pat Conroy performed by Dan John Miller on CD (Unabridged)£24.99 - £29.99

This powerful and breathtaking novel is the story of four cadets who have become bloodbrothers. Together they will encounter the hell of hazing and the rabid, raunchy and dangerously secretive atmosphere of an arrogant and proud military institute. They will experience the violence.

The Patrick Scott Smokin' Mysteries written by Patrick Fraley performed by Scott Brick, Patrick Fraley and Full Cast on CD (Unabridged)£29.99

This exciting audio collection contains three hours of rapid-fire smokin' mysteries and all the clues you need to solve them at breakneck speed. Scott Brick, Pat Fraley, and a full cast of 24 narrators voice dames, dolts, and detectives in this collection of original whodunit gems.

The Political Brain - The Role of Emotion in Deciding the Fate of the Nation written by Drew Westen performed by Anthony Heald on CD (Unabridged)£39.99

The Political Brain is the classic text on the role of emotion in determining the political life of the nation. In this substantially updated edition, Drew Westen, professor of psychology and psychiatry at Emory University, shows why in politics, when reason and emotion collide, emotion invariably wins.

The Ray Bradbury Collection - Martian Chronicles and Farenheit 451 written by Ray Bradbury performed by Mark Boyett and Tim Robbins on MP3 CD (Unabridged)£24.99

This collection includes unabridged performances of The Martian Chronicles and Fahrenheit 451. Fahrenheit 451 - The hauntingly prophetic classic novel set in a not-too-distant future where books are burned by a special task force of firemen. Guy Montag is a fireman.

The Science Fiction Hall of Fame Vol 2-B written by Various Great Sci-Fi Authors performed by Various Sci-Fi Performers on CD (Unabridged)£34.99

Eleven essential classics in one volume This last volume in the definitive collection of the best science fiction novellas published between 1929 and 1964 contains 11 great classics. No anthology better captures the birth of science fiction as a literary field. Published in 1973 to honor stories that had...

The Trial written by Franz Kafka performed by Scott Brick on CD (Unabridged)£24.99 - £29.99

One of the great works of the 20th century, Kafka's The Trial has been read as a study of political power, a pessimistic religious parable, or a crime novel where the accused man is himself the problem. In it, a man wakes up one morning to find himself under arrest for an offence which is never explained.

They Eat Puppies, Don't They? written by Christopher Buckley performed by Robert Petkoff on CD (Unabridged)£19.99

In an attempt to gain congressional approval for a top-secret weapons system, Washington lobbyist "Bird" McIntyre teams up with sexy, outspoken neocon Angel Templeton to pit the American public against the Chinese. When Bird fails to uncover an authentic reason to slander the nation, he and Angel...

Tollins - Explosive Tales for Children written by Conn Iggulden performed by Conn Iggulden and Clive Room on CD (Unabridged)£9.99

"Tollins are not fairies. Though they both have wings, fairies are delicate creatures and much smaller. Tollins are also a lot less fragile than fairies. In fact, the word 'fragile' can't really be used about them at all. They are about as fragile as a housebrick..." In these three tales, Conn Iggulden introduces...

Twirl - A Free Spin at Life written by Patsy Clairmont performed by Patsy Clairmont on CD (Unabridged)£19.99

Is life making you so dizzy that you're forgetting what's most important? Patsy Clairmont loves a good twirl. The kind that will make a child fall to the ground, squeal with laughter, and then want to get up and spin in circles some more! However, there is a twirl where busy schedules and urgency...

We Thought You Would be Prettier - True Tales of the Dorkiest Girl Alive written by Laurie Notaro performed by Hillary Huber on MP3 CD (Unabridged)£19.99

She thought she'd have more time. Laurie Notaro figured she had at least a few good years yet. But no-it's happened. She has officially lost her marbles. From the kid at the pet-food store checkout line whose coif is so bizarre it makes her seethe "I'm going to kick his hair's ass" to the hapless Sears...

Where the Wind Blows written by Caroline Fyffe performed by Phil Gigante on CD (Unabridged)£24.99

Chase Logan lives by no man's leave, a solitary drifter who closed off his heart long ago - until the day he impulsively does a kindness for a beautiful young widow, and everything changes. For two years, Jessie Strong has dreamt of the day she could bring little Sarah home from the orphanage and call...

White Chrysanthemum written by Mary Lynn Bracht performed by Greta Jung on CD (Unabridged)£29.99

Random House presents the audiobook edition of White Chrysanthemum by Mary Lynn Bracht, read by Greta Jung. Look for your sister after each dive. Never forget. If you see her, you are safe.' Hana and her little sister Emi are part of an island community of haenyeo, women who make their living...

Why Shoot a Butler? written by Georgette Heyer performed by Ulli Birve on CD (Unabridged)£24.99

On a dark night, along a lonely country road, barrister Frank Amberley stops to help a young lady in distress and discovers a sports car with a corpse behind the wheel. The girl protests her innocence, and Amberley believes her – at least until he gets drawn into the mystery and the clues...

Zombies vs. Unicorns written by Various Modern Fantasy Authors performed by Ellen Grafton, Nick Podehl, Kate Rudd and Julian Whelan on MP3 CD (Unabridged)£14.99

It's a question as old as time itself: which is better, the zombie or the unicorn? In this anthology, edited by Holly Black and Justine Larbalestier (unicorn and zombie, respectively), strong arguments are made for both sides in the form of short stories. Half of the stories portray the strengths - for good and evil...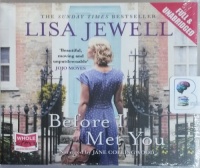 Before I Met You written by Lisa Jewell performed by Jane Collingwood on CD (Unabridged)£19.99
An uplifting, warm and unforgettable story of two women in two different times from the Sunday Times Top Ten bestselling author Betty Dean can't wait to leave her quiet upbringing in Guernsey and begin her mission to find Clara Pickle - the mysterious beneficiary in her grandmother's will. She arrives in ...
---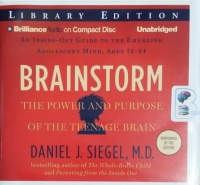 Brainstorm - The Power and Purpose of the Teenage Brain written by Daniel J. Siegel MD performed by Daniel J. Siegel MD on CD (Unabridged)£24.99
Between the ages of 12 and 24, the brain changes in important and often maddening ways. It's no wonder that many parents approach their child's adolescence with fear and trepidation. According to renowned neuropsychiatrist Daniel Siegel, however, if parents and teens can work together to form a...
---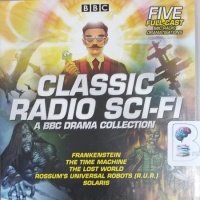 Classic Radio Sci-Fi - A BBC Drama Collection written by Various Great Sci-Fi Authors performed by Robert Glenister, Francis de Wolff, Carleton Hobbs and Joanne Froggatt on CD (Abridged)£19.99
Five seminal science fiction classics are brought vividly to life in these gripping BBC Radio dramatisations, with casts including Robert Glenister, William Gaunt, Carleton Hobbs and Joanne Froggatt. "Frankenstein" (1994) is adapted from one of the first science fiction novels, Mary Shelley's tale of a scientist who tries ...
---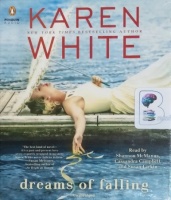 Dreams of Falling written by Karen White performed by Shannon McManus, Cassandra Campbell and Susan Larkin on CD (Unabridged)£24.99
One of PureWow's "Best Beach Reads of Summer 2018" New York Times best-selling author Karen White crafts evocative relationships in this contemporary women's fiction novel, set in the Lowcountry of South Carolina, about lifelong friends who share a devastating secret. On the banks of the North Santee ...
---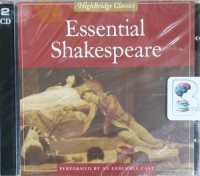 Essential Shakespeare written by William Shakespeare performed by Simon Callow, Lindsay Duncan, Paul Rhys and Harriet Walter on CD (Unabridged)£14.99
Experience some of the most thrilling poetry and drama in world literature. This unique collection includes two sonnets and famous scenes from 11 of Shakespeare's plays: Macbeth, Othello, Twelfth Night, As You Like It, Romeo and Juliet, Much Ado About Nothing, A Midsummer Night's Dream, Richard II...
---
---
---
---
---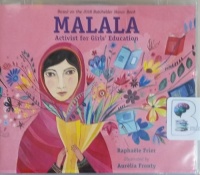 Malala - Activist for Girls' Education written by Raphaele Frier performed by Caroline McLaughlin on CD (Unabridged)£9.99
Despite an attempt on her life by the Taliban, Malala Yousafzai has continued to fight for the rights of children to become educated. As the youngest person to be awarded the Nobel Peace Prize, her courage and conviction continue to push her to fight for what she believes in. This riveting and inspiring ...
---
---
---
---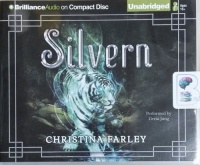 Silvern written by Christina Farley performed by Greta Jung on CD (Unabridged)£9.99
Jae Hwa Lee is ready to forget about immortals and move on with her life. Until the god of darkness, Kud, sends an assassin to kill her. She escapes with the knowledge that Kud is seeking the lost White Tiger Orb, and joins the Guardians of Shinshi to seek out the orb before Kud can find it. But Kud is a stronger...
---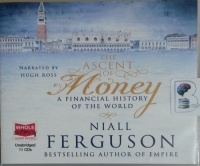 The Ascent of Money - A Financial History of the World written by Niall Ferguson performed by Hugh Ross on CD (Unabridged)£24.99
Bread, cash, dosh, dough, loot: Call it what you like, it matters. To Christians, love of it is the root of all evil. To generals, it's the sinews of war. To revolutionaries, it's the chains of labour. But in The Ascent of Money, Niall Ferguson shows that finance is in fact the foundation of human progress.
---
---
---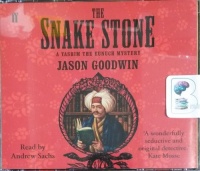 The Snake Stone - A Yashim The Eunuch Mystery written by Jason Goodwin performed by Andrew Sachs on CD (Abridged)£14.99
Istanbul, 1838. Maximilien Lefèvre, a French archaeologist, arrives in the city determined to uncover a lost Byzantine treasure, and immediately rumours start circulating about what his true motives might be. Yashim the Eunuch is hired to investigate him, but then Lefèvre's mutilated body is discovered, and it turns...
---
---
---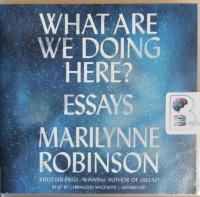 What Are We Doing Here? - Essays written by Marilynne Robinson performed by Carrington MacDuffie on CD (Unabridged)£29.99
New essays on theological, political, and contemporary themes, by the Pulitzer Prize winner Marilynne Robinson has plumbed the human spirit in her renowned novels, including Lila, winner of the National Book Critics Circle Award, and Gilead, winner of the Pulitzer Prize and the National Book Critics Circle...
---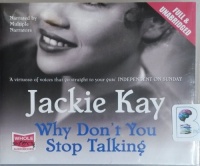 Why Don't You Stop Talking written by Jackie Kay performed by Adjoa Andoh, Caroline Guthrie, Cathleen McCarron and Rachael Loiuse Miller on CD (Unabridged)£14.99
In Jackie Kay's first collection of stories, ordinary lives are transformed by secrets. Her world might seem familiar - sex, death and family cast long shadows - but the roles of mothers, daughters and lovers are imagined and revealed in the most surprising of ways. Jackie Kay sees the extraordinary in everyday life...
---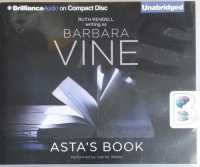 Asta's Book written by Ruth Rendell as Barbara Vine performed by Harriet Walter on CD (Unabridged)£19.99
It is 1905. Asta and her husband, Rasmus, have come to East London from Denmark with their two little boys. With Rasmus constantly away on business, Asta keeps loneliness and isolation at bay by writing a diary. These diaries, published over 70 years later, reveal themselves to be more than a mere journal.