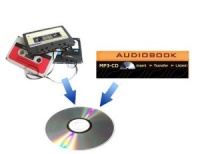 3 Hour Fixed Price Audio Transfer£15.00
This is the fixed price £15 item to be used when ordering conversion of a sub 3 hour Audio Cassette or MP3 CD title.
---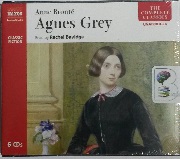 Agnes Grey written by Anne Bronte performed by Rachel Bavidge on CD (Unabridged)£24.99 - £29.99
For all those captivated by the trials of Jane Eyre, Anne Brontës heroine Agnes Grey is the ideal counterpoint. Agnes Grey is widely considered to be the best record of the precarious position of the governess in Victorian society, and the insolence, neglect and dependence that the gentle ....
---
---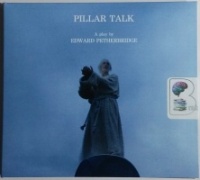 Pillar Talk - A Play written by Edward Petherbridge performed by Edward Petherbridge on CD (Unabridged)£14.99
Exclusive to Brainfood Audiobooks! Esteemed actor Edward (Nicholas Nickleby) Petherbridge uses the story of Symeon Stylites, the 5th century monk who lived on a pillar for thirty-six years, as a framework for an existential inquiry into imagination, belief, doubt, miracles and why one would live 'as I live.'
---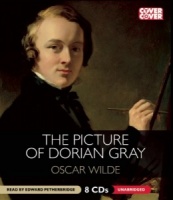 The Picture of Dorian Gray written by Oscar Wilde performed by Edward Petherbridge on CD (Unabridged)£29.99 - £34.99
A Genius Performance by Edward Petherbridge!
Dorian Gray is a child of his time. A young man who is only interested in appearances and, as the story continues, not so much about reality. He has a picture painted and makes a deal with the "devil" so that all the sins he commits are visited on the painting and not on him. This tale has something to say to every generation and is performed by the Genius that is Edward Petherbridge!
---
---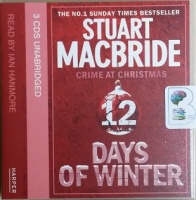 12 Days of Winter written by Stuart MacBride performed by Ian Hanmore on CD (Unabridged)£19.99 - £29.99
A collection of interlinked tales of crime and retribution laced with dark humour, set around the festive season – from the No. 1 bestseller Stuart MacBride
Thieves, drug dealers, lap-dancers, gangsters and even the odd good guy populate these twelve tales exploring the seedier side of life in North East Scotland.
---
---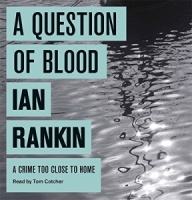 A Question of Blood written by Ian Rankin performed by Tom Cotcher on CD (Unabridged)£29.99
Two seventeen-year-olds are killed by an ex-Army loner who has gone off the rails. The mystery takes Rebus into the heart of a shattered community.
---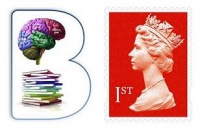 Additional Airmail Postage for Edward Petherbridges Gift to Austrilia£15.00
This is the Additional Postage charge for Edward Petherbridge's audiobook order as one item is required to be sent to Australia.
---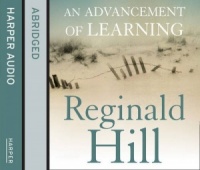 An Advancement of Learning written by Reginald Hill performed by Warren Clarke on CD (Abridged)£4.99 - £14.99
Lecturers having it away with students, witches' sabbaths on the sand dunes, a body buried under a statue in the gardens, and a fresh rash of killings.
---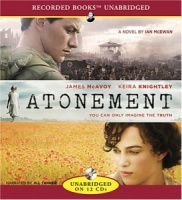 Atonement written by Ian McEwan performed by Jill Tanner on CD (Unabridged)£21.99
On the hottest day of the summer of 1934, thirteen-year-old Briony Tallis sees her sister Cecilia strip off her clothes and plunge into the fountain in the garden of their country house. Watching her is Robbie Turner, her childhood friend who, like Cecilia, has recently come down from Cambridge.
---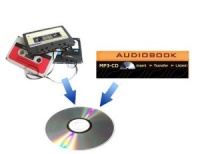 Audio Repair and Audio Transfer for Customers Own Tapes£35.00
Audio Repair and Audio Transfer of Customer Own Tapes
If you have a damaged audio tape that needs repairing and then transferring to Audio CD this is the service for you.
You should place an order for this item for each tape that requires repair and recording.
---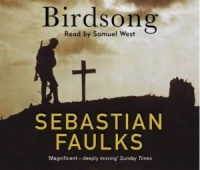 Birdsong written by Sebastian Faulks performed by Samuel West on CD (Abridged)£6.99 - £9.99
A Genius Performance by Samuel West!
Set before and during the Great War, Birdsong captures the drama of that era on both a national and a personal scale. It is the story of Stephen, a young Englishman, who arrives in Amiens in 1910.
---
---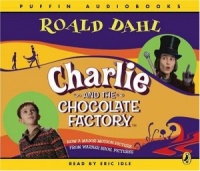 Charlie and the Chocolate Factory written by Roald Dahl performed by Eric Idle on CD (Unabridged)£4.99
This is a special audio edition of Charlie and the Chocolate Factory, read by Eric Idle, which will be published at the same time as the Warner Bros film.
Charlie Bucket thinks he's the luckiest boy alive when he unwraps one of Willy Wonka's Whipple-Scrumptious Fudgemallow Delights to find the last golden ticket.
---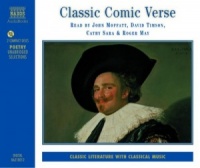 Classic Comic Verse written by Various Famous Poets performed by John Moffat, David Timson, Cathy Sara and Roger May on CD (Abridged)£4.99 - £6.99
Poetry by definition, achieves its effects by rhythm, sound patterns and imagery. One of the most popular areas of audiobooks -- spoken poetic form -- evokes emotions and sensations by bringing the voice of the poet to life in an appropriately intimate way, directly to the ear and mind of the listener.
---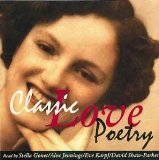 Classic Love Poetry written by Various Famous Poets performed by Various Famous Actors on CD (Abridged)£3.99 - £4.99
From "My True Love Hath My Heart" to September by Ted Hughes - there are 40 poems selected from the last millennia.
All performed by Stella Gonet, David Shaw-Parker, Alex Jennings and Eve Karpf.
---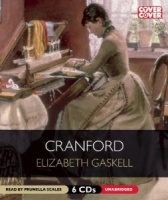 Cranford written by Elizabeth Gaskell performed by Prunella Scales on CD (Unabridged)£19.99
"I'll not listen to reason," she said, now in full possession of her voice, which had been rather choked with sobbing. "Reason always means what someone else has got to say."'
---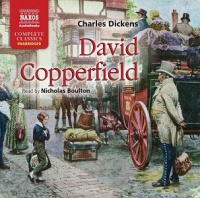 David Copperfield written by Charles Dickens performed by Nicholas Boulton on CD (Unabridged)£69.99
The intensely personal David Copperfield (widely regarded to be the most autobiographical of the authors novels) is one of Dickenss greatest works. We follow David Copperfield from birth and miserable childhood to inevitable tragedies, until he finally finds happiness later in life.
---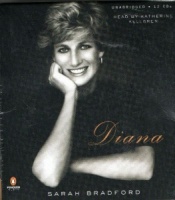 Diana written by Sarah Bradford performed by Katherine Kellgren on CD (Unabridged)£6.99
Sarah Bradford's Diana is a complex and explosive study of the greatest icon of the twentieth century. Glamour. Duty. Tragedy: The Woman Behind the Princess.
After more than a decade interviewing those closest to the Princess and her select circle, Sarah Bradford exposes the real Diana
---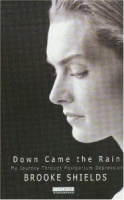 Down Came the Rain written by Brooke Shields performed by Brooke Shields on CD (Abridged)£4.99
When actress Brooke Shields gave birth to a beautiful baby daughter, Rowan, she felt like the luckiest woman in the world. But moments later, everything changed.
New In January 2019 Part 1
(in alphabetical order)
After The Music Stopped - The Financial Crisis, The Response, And the Work Ahead written by Alan S. Blinder performed by Graham Vick on CD (Unabridged)£19.99

Named one of the 10 best books of 2013 by Michiko Kakutani and the New York Times Book Review Alan S. Blinder - esteemed Princeton professor, Wall Street Journal columnist, and former vice chairman of the Federal Reserve Board under Alan Greenspan - is one of our wisest and most...

Agnes Grey written by Anne Bronte performed by Rachel Bavidge on CD (Unabridged)£24.99 - £29.99

For all those captivated by the trials of Jane Eyre, Anne Brontës heroine Agnes Grey is the ideal counterpoint. Agnes Grey is widely considered to be the best record of the precarious position of the governess in Victorian society, and the insolence, neglect and dependence that the gentle ....

Benjamin Franklin written by Walter Isaacson performed by Boyd Gaines on CD (Abridged)£19.99

Chronicles the founding father's life and his multiple careers as a shopkeeper, writer, inventor, media baron, scientist, diplomat, business strategist, and political leader, while showing how his faith in the wisdom of the common citizen helped to forge an American identity based on the virtues of its middle class.

Black Hole - How an idea abandonded by Newtonians, Hated by Einstein, and Gambled on by Hawking became Loved written by Marcia Bartusiak performed by Randye Kaye on MP3 CD (Unabridged)£24.99

For more than half a century, physicists and astronomers engaged in heated dispute over the possibility of black holes in the universe. The weirdly alien notion of a space-time abyss from which nothing escapes-not even light-seemed to confound all logic. This engrossing book tells the story of the...

Blood, Toil, Tears and Sweat - Winston Churchill's First Speech as Prime Minister written by John Lukacs performed by John Lee on CD (Unabridged)£19.99

On 13 May 1940, Winston Churchill stood before the House of Parliament to deliver his first speech as prime minister. German troops were advancing across Europe Neville Chamberlain's government had fallen three days earlier. Churchill needed to prove himself an able leader, and he also needed...

Coming Alive - The Tools - 4 Tools to Defeat Your Inner Enemy written by Barry Michels and Phil Stutz performed by Barry Michels and Phil Stutz on CD (Unabridged)£19.99

Tap into the life force to deepen your emotional and spiritual experience and realize your full potential with this transformative book by the New York Times bestselling authors of The Tools (and the resident shrinks on Goop). In The Tools, Barry Michels and Phil Stutz revolutionized the world ...

Earth (The Audiobook) - A Visitor's Guide to the Human Race written by Jon Stewart and The Daily Show performed by Jon Stewart, Sigourney Weaver, Samantha Bee and John Oliver on CD (Unabridged)£9.99

Where do we come from? Who created us? Why are we here? These questions have puzzled us since the dawn of time, but when it became apparent to Jon Stewart and the writers of The Daily Show that the world was about to end, they embarked on a massive mission to write a book that summed...

East of the Sun written by Julia Gregson performed by Sian Thomas on CD (Abridged)£4.99

Autumn 1928. Three young women are on their way to India, each with a new life in mind. Rose, a beautiful but naïve bride-to-be, is anxious about leaving her family and marrying a man she hardly knows. Victoria, her bridesmaid couldn't be happier to get away from her overbearing mother...

Emotional Intelligence 2.0 written by Travis Bradberry and Jean Greaves performed by Tom Parks on MP3 CD (Unabridged)£14.99

Knowing what emotional intelligence is and knowing how to use it to improve your life are two very different things. Emotional Intelligence 2.0 is a step-by-step program for increasing your emotional intelligence using the four core EQ skills-self-awareness, self-management, social awareness...

Ender's Game written by Orson Scott Card performed by Stefan Rudnicki, Harlan Ellison and Full Cast on CD (Unabridged)£19.99

An expert at simulated war games, Andrew "Ender" Wiggin believes that he is engaged in one more computer war game when, in truth, he is commanding the last Earth fleet against an alien race seeking Earth's complete destruction.

Fantastic Mr Fox written by Roald Dahl performed by Lionel Jeffries on CD (Unabridged)£29.99

Roald Dahl's classic story is performed here by Lionel Jeffries. Boggis, Bunce and Bean are nasty farmers who hate Mr Fox. They lie in wait outside his hole waiting to shoot him, starve him, or dig him out, but clever Mr Fox has other plans!

Fiercely You written by Jackie Huba with Shelly Stewart Kronbergs performed by Jackie Huba and Shelly Stewart Kronbergs on MP3 CD (Unabridged)£19.99

Fiercely You is a creative, playful approach to the serious problems that women face regarding confidence and risk taking. Drawing on her own experiences and interviews with the world's top drag queens, Huba offers five Keys to Fierce that will help readers find the courage to ignore criticism and live...

God and Donald Trump written by Stephen E. Strang performed by John Pruden on CD (Unabridged)£19.99

With pundits asking, "How did he win?" this book explores whether there was a supernatural element involved. Christian leaders prophesied before the election that God had raised up Donald Trump to lead the nation through a time of crisis. But could this billionaire reality-TV star actually convince...

How to Bake Pi written by Eugenia Cheng performed by Tavia Gilbert on CD (Unabridged)£24.99

What is math? And how exactly does it work? In How to Bake Pi, math professor Eugenia Cheng provides and accessible introduction to the logic of mathematics-sprinkled throughout with recipes for everything from crispy duck to cornbread-that illustrates to the general listener the beauty of math.

In The Blood - A Jefferson Tayte Genealogical Mystery written by Steve Robinson performed by Simon Vance on CD (Unabridged)£14.99

Two hundred years ago a loyalist family fled to England to escape the American War of Independence and seemingly vanished into thin air. American genealogist Jefferson Tayte is hired to find out what happened, but it soon becomes apparent that a calculated killer is out to stop him.

Knocking on Heaven's Door written by Lisa Randall performed by Carrington Macduffie, and on MP3 CD (Unabridged)£29.99

The latest developments in physics have the potential to radically revise our understanding of the world: its makeup, its evolution, and the fundamental forces that drive its operation. Knocking on Heaven's Door is an exhilarating and accessible overview of these developments and an impassioned...

Many Bloody Returns written by Various Horror Authors performed by Luke Daniels and Teri Clark Linden on MP3 CD (Unabridged)£9.99

Charlaine Harris (the Sookie Stackhouse novels) and Toni L. P. Kelner (the Laura Fleming mysteries) have gathered together another 11 writers with serious vamp credentials to provide a baker's dozen tales. Meet Sookie Stackhouse, who, as the only non-vampire at a 'Dracula's birthday ball', soon finds...

Mojo written by Tim Tharp performed by Jesse Bernstein on CD (Unabridged)£24.99

All Dylan wants is mojo. What is mojo? It's power. The ability to command respect. It's everything Dylan doesn't have. He gets no respect at school, and when he finds the dead body of a classmate, even the police push him around. All the thanks he gets for trying to help the investigation with...

My Journey with Maya written by Tavis Smiley with David Ritz performed by Tavis Smiley on CD (Unabridged)£19.99

Tavis Smiley and Maya Angelou met in 1986, when he was twenty-one and she was fifty-eight. For the next twenty-eight years, Angelou was a teacher and a maternal figure to Smiley, and they talked often of art, politics, history, music, religion, and race. In My Journey with Maya, Smiley beautifully...

No Nightingales, No Snakes written by Maeve Binchy performed by BBC Full Cast, Niamh Cusack, Sam Dale and Harry Towb on CD (Abridged)£4.99

Ireland is neither cursed with snakes, nor blessed with nightingales, and the characters in Maeve Binchy's fiction occupy the same middle ground. These five stories, specially dramatised for BBC Radio 4, feature modern Irishwomen emerging from a culture where they knew their place into a more hazardous, but more rewarding light.

Now With You, Now Without You - My Journey Through Life and Loss written by Kathryn Leigh Scott performed by Kathryn Leigh Scott on MP3 CD (Unabridged)£19.99

In the final months of her husband's terminal illness, Kathryn Leigh Scott was determined to make the most of every precious minute they had left. Despite Geoff's debilitating condition and the difficulties of caregiving, the couple decided to travel the world. Anticipating new horizons and experiences...

Our Man in Havana written by Graham Greene performed by Jeremy Northam on CD (Unabridged)£19.99

Our Man in Havana, set in Cuba under the Batista regime, was published in 1958 - one year before Castro's revolution in 1959. This comedy thriller focuses on Havana-based vacuum cleaner salesman James Wormold, an Englishman. The story revolves around Wormold's reluctant role in the...

Overcoming Opioid Addiction - The Authoritative Medical Guide for Patients, Families, Doctors and Therapists written by Adam Bisaga MD with Karen Chernyaev performed by Liz Maxwell on CD (Unabridged)£39.99

Drug overdoses are now the leading cause of death for Americans un­der the age of 50, claiming more lives than the AIDS epidemic did at its peak. Opioid abuse accounts for two-thirds of these overdoses, with over 100 Americans dying from opioid overdoses every day. Now Overcoming Opioid Addiction

Red River written by Lalita Tademy performed by Tim Cain and Gammy Singer on CD (Abridged)£9.99

The lives of three generations of two African-American families intertwine in the aftermath of the Civil War as newly freed slaves struggle to build new lives in The Bottom, a poor settlement just down Red River from Colfax, Louisiana.

Religion and Science written by Bertrand Russell performed by David Case on CD (Abridged)£14.99

"New truth is often uncomfortable," Bertrand Russell wrote, "but it is the most important achievement of our species." In Religion and Science (1961), his popular polemic against religious dogma, he covers the ground from demonology to quantum physics, yet concedes that science...

Remembrance written by Theresa Breslin performed by Frances Thorburn and Gary Bakewell on CD (Abridged)£14.99

1915 - Scotland. A group of teenagers from two families meet for a picnic, but the war across the Channel is soon to tear them away from such youthful pleasures. All too soon the horror of what is to become known as The Great War engulfs them, their friends and the whole village.

Restless written by William Boyd performed by Rosamund Pike on CD (Unabridged)£29.99

Eva Delectorskaya,' I said mystified. ' Who's that?' 'Me,' she said. 'I am Eva Delectorskaya.' What happens to your life when everything you thought you knew about your mother turns out to be an elaborate lie? During the long, hot summer of 1976, Ruth Gilmartin discovers that her very...

Rizzoli & Isles - Books 10 and 11 - Last to Die and Die Again written by Tess Gerritsen performed by Tanya Eby on MP3 CD (Unabridged)£19.99

LAST TO DIE For the second time in his short life, Teddy Clock has survived a massacre. Two years ago, he barely escaped when his entire family was slaughtered. Now, at fourteen, in a hideous echo of the past, Teddy is the lone survivor of his foster family's mass murder. DIE AGAIN When Boston ...

Selected Shorts - The William Hurt Collection written by Various Short Story Authors performed by William Hurt on CD (Unabridged)£9.99

Recorded live at the Peter Norton Symphony Space in New York City and at venues across the United States, these audio anthologies feature short stories from the Selected Shorts program that airs nationwide. More than 300,000 listeners tune in to this offering weekly to hear some of their favorite...

Tess of the D'Urbervilles written by Thomas Hardy performed by Peter Firth on CD (Unabridged)£24.99 - £29.99

On an evening in the latter part of May a middle-aged man was walking homeward from Shaston to the village of Marlott, in the adjoining Vale of Blakemore, or Blackmoor. The pair of legs that carried him were rickety, and there was a bias in his gait which inclined him somewhat ...

The Architecture of Happiness written by Alain de Botton performed by Simon Vance on MP3 CD (Unabridged)£29.99

A thoughtful study of architecture that examines how we both shape and are shaped by our surroundings considers how our private homes and public edifices--from Classical to Gothic to minimalist Modern--reflect how we feel and explains how our stylistic choices can be used to increase our chances of happiness

The Code of the Woosters written by P.G. Wodehouse performed by BBC Full Cast Dramatisation, Michael Hordern and Richard Briers on CD (Abridged)£14.99 - £24.99

This is a BBC Radio 4 full-cast dramatisation starring Michael Hordern as Jeeves and Richard Briers as Wooster.

Who would think that an eighteenth-century silver cow-creamer could cause so much trouble?

The Fabric of the Cosmos written by Brian Greene performed by Erik Davies on CD (Abridged)£24.99

From the bestselling author of The Elegant Universe, Brian Greene's The Fabric of the Cosmos takes us on an irresistible and revelatory journey through the biggest of the big questions. What is reality? Could we exist without space and time? Can we travel to the past? What are the limits of the universe?

The Goldfinch written by Donna Tartt performed by David Pittu on CD (Unabridged)£39.99

Winner of the Pulitzer Prize For Fiction 2014 Longlisted - Baileys Women's Prize 2014 Audie Award Finalist, Literary Fiction, 2013 Aged 13, Theo Decker, son of a devoted mother and a reckless, largely absent father, survives an accident that otherwise tears his life apart. Alone and rudderless in New York...

The Goshawk written by T.H. White performed by Simon Vance on MP3 CD (Unabridged)£24.99

No hawk can be a pet. There is no sentimentality. In a way, it is the psychiatrist's art. One is matching one's mind against another mind with deadly reason and interest. One desires no transference of affection, demands no ignoble homage or gratitude. It is a tonic for the less forthright savagery of the...

The Happy Prince and Other Stories written by Oscar Wilde performed by Anton Lesser on CD (Abridged)£9.99 - £14.99

These fantasies and true-to-life fables were created by Oscar Wilde for his own sons. Here is the tale of the Prince who is not as happy as he seems, of the Selfish Giant who learns how to love children, and of the Star-Child who suffers bitter trials when he rejects his parents.

The Name of the Rose written by Umberto Eco performed by Sean Barrett and on CD (Unabridged)£69.99

*** Currently in Our US Warehouse hence 5 day delay on dispatch *** This hugely engaging story of murder, superstition, religious politics and drama in a medieval monastery was one of the most striking novels to appear in the 1980s. The Name of the Rose is a thrilling story enriched with period ...

The Pickwick Papers - BBC Drama written by Charles Dickens performed by BBC Full Cast Dramatisation on CD (Abridged)£9.99

When young Charles Dickens was commissioned to write the text for a series of sporting illustrations in 1836, no one could have suspected that this journeyman task was to turn in to one of the great comic novels in English literature.

Unchain Your Brain - 10 Steps to Breaking the Addictions that Steal Your Life written by Daniel G. Amen MD and David E. Smith MD performed by Stefan Rudnicki on MP3 CD (Unabridged)£29.99

Are you chained to your addiction to smoking?Drinking? Sugar? Drugs? Food? Prescription painkillers? Caffeine? Internetporn? Gambling? Sex? When you are chained by an addiction, it can ruin your life, devastate your family, destroy your relationships, derail your career, lower your grades, and make...

Worth Killing For - A DI Fenchurch Novel written by Ed James performed by Michael Page on CD (Unabridged)£14.99

On a busy London street, a young woman is attacked in broad daylight and left bleeding to death on the pavement. Among the eyewitnesses are DI Simon Fenchurch and his wife. Fenchurch pursues the attacker through a warren of backstreets and eventually arrests a young hoodie with a cache...

You Will Be Mine written by Natasha Preston performed by Anna Parker-Naples on CD (Unabridged)£24.99

Roses are redViolets are blueWatch your backI'm coming for youLylah and her friends can't wait to spend a night out together. Partying is the perfect way to let loose from the stress of life and school, and Lylah hopes that hitting the dance floor with Chace, her best friend, will bring them closer.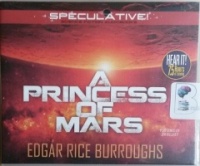 A Princess of Mars written by Edgar Rice Burroughs performed by Jim Killavey on CD (Unabridged)£29.99
Two years before Edgar Rice Burroughs became a worldwide celebrity with the publication of Tarzan of the Apes, he published A Princess of Mars. A futuristic sci-fi fantasy romance, A Princess of Mars tells the story of John Carter, a Civil War veteran who inexplicably finds himself held prisoner...
---
---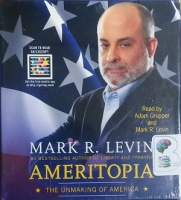 Ameritopia - The Unmaking of America written by Mark R. Levin performed by Adam Grupper and Mark R. Levin on CD (Unabridged)£19.99
In his acclaimed #1 New York Times bestseller, Mark R. Levin explores the psychology, motivations, and history of the utopian movement, its architects--the Founding Fathers, and its modern-day disciples--and how the individual and American society are being devoured by it. Levin asks, what is this...
---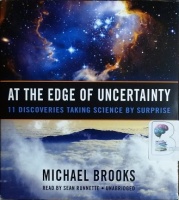 At The Edge of Uncertainty written by Michael Brooks performed by Sean Runnette on CD (Unabridged)£34.99 - £39.99
The atom. The big bang. DNA. Natural selection. All ideas that have revolutionised science - and that were dismissed out of hand when they first appeared. The surprises haven't stopped: here, Michael Brooks, best-selling author of 13 Things That Don't Make Sense, investigates the new wave....
---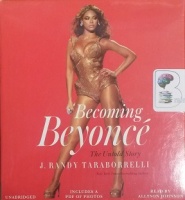 Becoming Beyonce - The Untold Story written by J. Randy Taraborrelli performed by Allyson Johnson on CD (Unabridged)£14.99
The first comprehensive biography ever published about America's favorite living pop icon, Beyoncé, from New York Times bestselling biographer J. Randy Taraborrelli. Beyoncé Knowles is a woman who began her career at the age of eight performing in pageant shows and talent contests, honing her...
---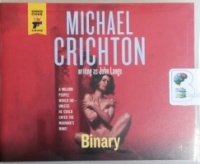 Binary written by Michael Crichton as John Lange performed by Christopher Lane on CD (Unabridged)£19.99
Political radical John Wright is plotting an act of mass destruction - and federal agent John Graves has him under surveillance, trying to figure out what the plot is. When a government computer is hacked and a high-security shipment of nerve gas gets hijacked, Graves puts the pieces together - but can...
---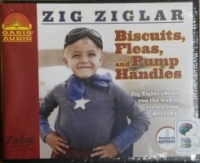 Biscuits, Fleas and Pump Handles - Zig Ziglar shows you the way to create your destiny! written by Zig Ziglar performed by Zig Ziglar on CD (Unabridged)£9.99
This is an inspirational and informative look at how you can achieve remarkable success, wealth, confidence, peace, and joy in your life. You can have it all by adopting the right attitude, positive self-image, setting challenging but achievable goals, adopting a productive work ethic, and establishing good...
---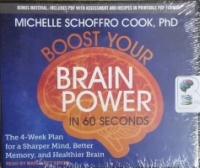 Boost Your Brain Power in 60 Seconds written by Michelle Schoffro Cook, PhD performed by Margaret Strom on CD (Unabridged)£24.99
A new disease is emerging as the leading killer of North Americans: Scientists are predicting that within eight years, brain disease will kill or disable more people than cancer and heart disease combined. Given this shocking new research, we urgently need to know how to protect and improve...
---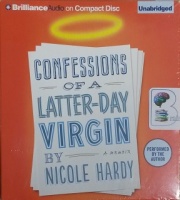 Confessions of a Latter-Day Virgin - A Memoir written by Nicole Hardy performed by Nicole Hardy on CD (Unabridged)£9.99
When Nicole Hardy's eye-opening 'Modern Love' column appeared in the New York Times, the response from readers was overwhelming. Hardy's essay, which exposed the conflict between being true to herself as a woman and remaining true to her Mormon faith, struck a chord with women coast-to-coast.
---
---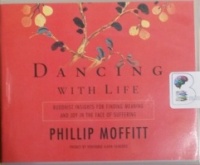 Dancing with Life - Buddhist Insights for Finding Meaning and Joy in the Face of Suffering written by Phillip Moffitt performed by Fred Stella on CD (Unabridged)£19.99
Why do we suffer? Is there a purpose to our pain? Reflecting on his own journey from Esquire magazine editor-in-chief to Buddhist meditation teacher, Phillip Moffitt provides a fresh perspective on the Buddha's ancient wisdom, showing how to move from suffering to new awareness and unanticipated joy.
---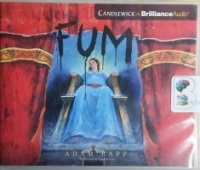 Fum written by Adam Rapp performed by Lauren Ezzo on CD (Unabridged)£14.99
What is it like to be a giant? Meet Corinthia Bledsoe, a seven-foot tall high-school junior who can predict the future. Over seven feet tall and with a newfound ability to sense future events, Corinthia Bledsoe is far more than just another Midwestern high-school junior; she's a force of nature.
---
Midnight written by Stephen Leather performed by Ralph Lister on CD (Unabridged)£29.99
"Your sister is going to hell, Jack Nightingale." Somehow, variations of that line keep former police negotiator Nightingale's life careening in wild, unforeseen directions. This time, it is uttered by a dead woman hanging over a staircase, her neck broken by the laundry cord she tied around it before tossing...
---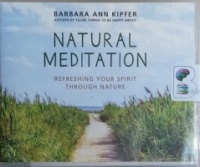 Natural Meditation - Refreshing Your Spirit Through Nature written by Barbara Ann Kipfer performed by Coleen Mario on CD (Unabridged)£19.99
Natural Meditation offers easy-to-follow meditation cues for meditating in natural settings or meditating on natural images or objects. Sidebars throughout the book provide suggestions on how to incorporate nature into your mindfulness practice. The short entries allow readers to open to a page during...
---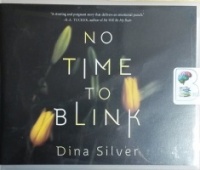 No Time To Blink written by Dina Silver performed by Emily Sutton-Smith and Siiri Scott on CD (Unabridged)£9.99
He knows the one thing that would destroy me would be to separate me from my daughter… Catherine Clarke defied her family's expectations when she married Gabriel, a handsome Lebanese businessman. After moving to Gabriel's homeland and welcoming a baby daughter, Catherine knew she...
---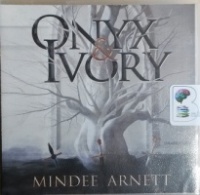 Onyx and Ivory written by Mindee Arnett performed by Khristine Hvam on CD (Unabridged)£29.99
Acclaimed author Mindee Arnett thrusts listeners into a beautiful, dangerous, and magical world in this stunningly epic and romantic fantasy for fans of Leigh Bardugo and Sarah Raasch. They call her Traitor Kate. It's a title Kate Brighton inherited from her father after he tried to assassinate the high king...
---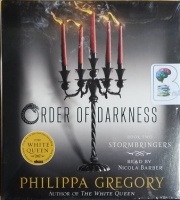 Order of Darkness - Book 2 of Stormbringers written by Philippa Gregory performed by Nicola Barber on CD (Unabridged)£19.99
Luca Vero is a member of the secret Order of Darkness, tasked with searching out and reporting signs of the end of the world. Breaking his journey in Piccolo, he finds a place filled with superstitious fears: of the unknown, of the forces of the sea and sky, of strangers. With him are his loyal friend...
---
---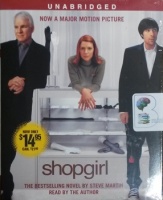 Shopgirl written by Steve Martin performed by Steve Martin on CD (Unabridged)£14.99
THE BESTSELLING NOVEL BY STEVE MARTIN IS NOW A MAJOR MOTION PICTURE Mirabelle is the "shopgirl" of the title, a young woman, beautiful in a wallflowerish kind of way, who works behind the glove counter at Neiman Marcus "selling things that nobody buys anymore..."
---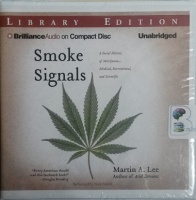 Smoke Signals - A Social History of Marijuana - Medical, Recreational and Scientific written by Martin A. Lee performed by Nick Podehl on CD (Unabridged)£29.99
"Hallelujah and glory be to Smoke Signals, Martin Lee's bodacious new book...Lee chronicles everything and everyone worth chronicling in the annals of marijuana" (High Times). This is the great American pot story, a dramatic social exploration of a plant that sits at the nexus of political, legal, medical...