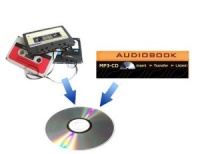 3 Hour Fixed Price Audio Transfer£15.00
This is the fixed price £15 item to be used when ordering conversion of a sub 3 hour Audio Cassette or MP3 CD title.
---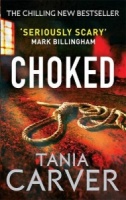 Choked written by Tania Carver performed by Martyn Waites on CD (Abridged)£3.99 - £6.99
'I have something you've lost,' the voice said. 'Your daughter.' He will threaten her. The honeymoon is over for newlywed criminologist Marina Esposito. Her house is in flames. Her cop husband is in a coma. Her baby daughter is missing. And then her phone rings . . .
---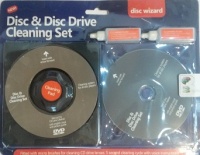 Disk and Disk Drive Cleaning Set written by Disk Wizard performed by Disk Wizard on CD (Unabridged)£4.99
This is an excellent tool to maintain your CD player or computer CD/DVD drive in tip-top condition. Regular use of this disk will ensure you maximise the life of your CD listening device.
---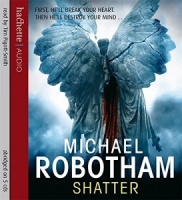 Shatter written by Michael Robotham performed by Tim Pigott-Smith on CD (Abridged)£4.99
A Genius Performance by Tim Pigott-Smith!
A naked woman in red high-heeled shoes is perched on the edge of Clifton Suspension Bridge with her back pressed to the safety fence, weeping into a mobile phone.
---
---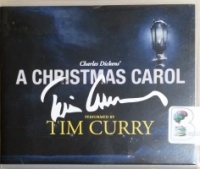 A Christmas Carol written by Charles Dickens performed by Tim Curry on CD (Unabridged)£16.99
This version of Charles Dickens's A Christmas Carol, masterfully narrated by Tim Curry, was available for a limited time last year, and now it's back. This one-of-a-kind performance puts a unique spin on a treasured classic, and served as the inspiration for the exciting new line of Audible Signature Classics...
---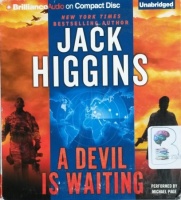 A Devil is Waiting written by Jack Higgins performed by Michael Page on CD (Unabridged)£9.99 - £24.99
Fresh from his mission in THE JUDAS GATE to seek out and eliminate one of al Qaeda's most valued agents, a traitor responsible for countless soldiers' deaths in Afghanistan, Sean Dillon is back in a blistering new adventure. The American President, on a planned visit to Europe, is entertained by the British Prime...
---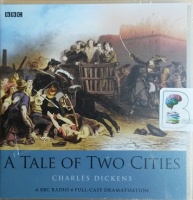 A Tale of Two Cities written by Charles Dickens performed by BBC Full Cast Dramatisation and Robert Lindsay on CD (Abridged)£19.99 - £34.99
Robert Lindsay stars in this BBC Radio 4 full-cast dramatisation of the classic novel by Charles Dickens. From the echo of the first line 'It was the best of times, it was the worst of times' to the final 'It is a far better thing that I do than I have ever done', Dickens' classic novel of the French revolution...
---
---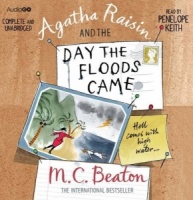 Agatha Raisin and the Day The Floods Came written by M.C. Beaton performed by Penelope Keith on CD (Unabridged)£14.99 - £19.99
A Genius performance by Penelope Keith!
Drowned brides are like buses: nothing for ages, then two come along at the same time . . . ! Abandoned by husband James, Agatha hops on a plane to the South Pacific, hoping to mend her broken heart.
---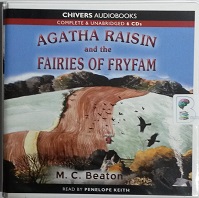 Agatha Raisin and the Fairies of Fryfam written by M.C. Beaton performed by Penelope Keith on CD (Unabridged)£19.99
Feeling jilted and cross, Agatha follows a fortune-teller's advice and rents a cottage in the pretty village of Fryfam, where she hopes good fortune and true love will come chasing after her for a change. Unfortunately, her romantic notions are soon dispelled by the strange goings-on in the village.
---
---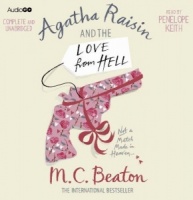 Agatha Raisin and the Love from Hell written by M.C. Beaton performed by Penelope Keith on CD (Unabridged)£14.99 - £24.99
A Genius performance by Penelope Keith!
No happily ever after for her! Recently married to neighbour James Lacey, Agatha quickly finds that love is not all it's cracked up to be - soon the newly-weds are living in separate cottages and accusing each other of infidelity.
---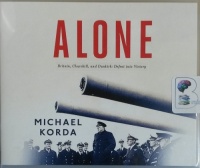 Alone - Britain, Churchill and Dunkirk: Defeat into Victory written by Michael Korda performed by John Lee on CD (Unabridged)£24.99
Combining epic history with rich family stories, Michael Korda chronicles the outbreak of World War II and the great events that led to Dunkirk. An epic of remarkable originality, Alone captures the heroism of World War II as movingly as any book in recent memory. Bringing to vivid life the world leaders...
---
And Another Thing written by Eoin Colfer performed by Simon Jones on CD (Unabridged)£19.99
"And Another Thing ..." will be the sixth novel in the now improbably named "Hitchhiker's Guide to the Galaxy" trilogy.
Eight years after the death of its creator, Douglas Adams, the author's widow, Jane Belson, has given her approval for the project to be continued by the international number one bestselling children's writer, Eoin Colfer
---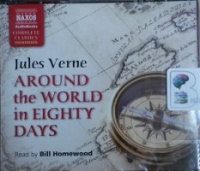 Around the World in Eighty Days written by Jules Verne performed by Bill Homewood on CD (Unabridged)£29.99
Undoubtedly one of the most celebrated tales of all time, this is both high-octane thriller and fascinating travelogue. Phileas Fogg, intrepid Victorian gentleman-about-town, accepts a wager that he cannot travel around the world in 80 days.
---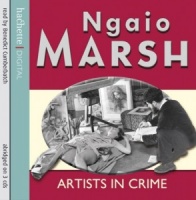 Artists in Crime written by Ngaio Marsh performed by Benedict Cumberbatch on CD (Abridged)£7.99 - £12.99
A Benedict Cumberbatch Genius Performance!
It started as a student exercise, the knife under the drape, the model's pose chalked in place. But before Agatha Troy, artist and instructor, returns to the class, the pose has been re-enacted in earnest....
---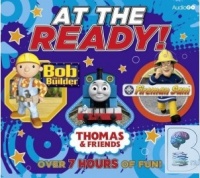 At The Ready! written by Various Childrens Authors performed by Various Famous Actors on CD (Abridged)£39.99
This box set contains over 7 hours of fun from Bob the Builder, Fireman Sam and Tomas the Tank Engine! This would make a brilliant gift that will last considerably longer than the New Year! Consisting of Bob the Builder: Project Build It / Bob the Builder: Off-Road Scrambler and other stories / Fireman Sam: Paper Plane Down and other...
---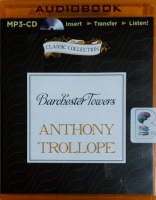 Barchester Towers written by Anthony Trollope performed by Stephen Thorne on MP3 CD (Unabridged)£29.99
Barchester Towers, Trollope's most popular novel, is the second of the six Chronicles of Barsetshire.
---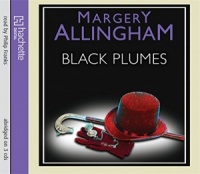 Black Plumes written by Margery Allingham performed by Philip Franks on CD (Abridged)£19.99
A Genius Performance by Philip Franks!
The slashing of a valuable painting at the renowned Ivory Gallery in London, followed by the murder of the proprietor's son-in-law, Robert, sets the stage for another finely tuned Allingham mystery. The proprietor's mother, 90-year-old Gabrielle Ivory, holds the key to the web of intrigue and danger that permeates the gallery.
New In January 2019 Part 1
(in alphabetical order)
After The Music Stopped - The Financial Crisis, The Response, And the Work Ahead written by Alan S. Blinder performed by Graham Vick on CD (Unabridged)£19.99

Named one of the 10 best books of 2013 by Michiko Kakutani and the New York Times Book Review Alan S. Blinder - esteemed Princeton professor, Wall Street Journal columnist, and former vice chairman of the Federal Reserve Board under Alan Greenspan - is one of our wisest and most...

Agnes Grey written by Anne Bronte performed by Rachel Bavidge on CD (Unabridged)£24.99 - £29.99

For all those captivated by the trials of Jane Eyre, Anne Brontës heroine Agnes Grey is the ideal counterpoint. Agnes Grey is widely considered to be the best record of the precarious position of the governess in Victorian society, and the insolence, neglect and dependence that the gentle ....

Benjamin Franklin written by Walter Isaacson performed by Boyd Gaines on CD (Abridged)£19.99

Chronicles the founding father's life and his multiple careers as a shopkeeper, writer, inventor, media baron, scientist, diplomat, business strategist, and political leader, while showing how his faith in the wisdom of the common citizen helped to forge an American identity based on the virtues of its middle class.

Black Hole - How an idea abandonded by Newtonians, Hated by Einstein, and Gambled on by Hawking became Loved written by Marcia Bartusiak performed by Randye Kaye on MP3 CD (Unabridged)£24.99

For more than half a century, physicists and astronomers engaged in heated dispute over the possibility of black holes in the universe. The weirdly alien notion of a space-time abyss from which nothing escapes-not even light-seemed to confound all logic. This engrossing book tells the story of the...

Blood, Toil, Tears and Sweat - Winston Churchill's First Speech as Prime Minister written by John Lukacs performed by John Lee on CD (Unabridged)£19.99

On 13 May 1940, Winston Churchill stood before the House of Parliament to deliver his first speech as prime minister. German troops were advancing across Europe Neville Chamberlain's government had fallen three days earlier. Churchill needed to prove himself an able leader, and he also needed...

Coming Alive - The Tools - 4 Tools to Defeat Your Inner Enemy written by Barry Michels and Phil Stutz performed by Barry Michels and Phil Stutz on CD (Unabridged)£19.99

Tap into the life force to deepen your emotional and spiritual experience and realize your full potential with this transformative book by the New York Times bestselling authors of The Tools (and the resident shrinks on Goop). In The Tools, Barry Michels and Phil Stutz revolutionized the world ...

Earth (The Audiobook) - A Visitor's Guide to the Human Race written by Jon Stewart and The Daily Show performed by Jon Stewart, Sigourney Weaver, Samantha Bee and John Oliver on CD (Unabridged)£9.99 - £12.99

Where do we come from? Who created us? Why are we here? These questions have puzzled us since the dawn of time, but when it became apparent to Jon Stewart and the writers of The Daily Show that the world was about to end, they embarked on a massive mission to write a book that summed...

Emotional Intelligence 2.0 written by Travis Bradberry and Jean Greaves performed by Tom Parks on MP3 CD (Unabridged)£14.99

Knowing what emotional intelligence is and knowing how to use it to improve your life are two very different things. Emotional Intelligence 2.0 is a step-by-step program for increasing your emotional intelligence using the four core EQ skills-self-awareness, self-management, social awareness...

Ender's Game written by Orson Scott Card performed by Stefan Rudnicki, Harlan Ellison and Full Cast on CD (Unabridged)£19.99

An expert at simulated war games, Andrew "Ender" Wiggin believes that he is engaged in one more computer war game when, in truth, he is commanding the last Earth fleet against an alien race seeking Earth's complete destruction.

Fantastic Mr Fox written by Roald Dahl performed by Lionel Jeffries on CD (Unabridged)£24.99

Roald Dahl's classic story is performed here by Lionel Jeffries. Boggis, Bunce and Bean are nasty farmers who hate Mr Fox. They lie in wait outside his hole waiting to shoot him, starve him, or dig him out, but clever Mr Fox has other plans!

Fiercely You written by Jackie Huba with Shelly Stewart Kronbergs performed by Jackie Huba and Shelly Stewart Kronbergs on MP3 CD (Unabridged)£19.99

Fiercely You is a creative, playful approach to the serious problems that women face regarding confidence and risk taking. Drawing on her own experiences and interviews with the world's top drag queens, Huba offers five Keys to Fierce that will help readers find the courage to ignore criticism and live...

God and Donald Trump written by Stephen E. Strang performed by John Pruden on CD (Unabridged)£19.99

With pundits asking, "How did he win?" this book explores whether there was a supernatural element involved. Christian leaders prophesied before the election that God had raised up Donald Trump to lead the nation through a time of crisis. But could this billionaire reality-TV star actually convince...

How to Bake Pi written by Eugenia Cheng performed by Tavia Gilbert on CD (Unabridged)£24.99

What is math? And how exactly does it work? In How to Bake Pi, math professor Eugenia Cheng provides and accessible introduction to the logic of mathematics-sprinkled throughout with recipes for everything from crispy duck to cornbread-that illustrates to the general listener the beauty of math.

In The Blood - A Jefferson Tayte Genealogical Mystery written by Steve Robinson performed by Simon Vance on CD (Unabridged)£14.99

Two hundred years ago a loyalist family fled to England to escape the American War of Independence and seemingly vanished into thin air. American genealogist Jefferson Tayte is hired to find out what happened, but it soon becomes apparent that a calculated killer is out to stop him.

Knocking on Heaven's Door written by Lisa Randall performed by Carrington Macduffie, and on MP3 CD (Unabridged)£29.99

The latest developments in physics have the potential to radically revise our understanding of the world: its makeup, its evolution, and the fundamental forces that drive its operation. Knocking on Heaven's Door is an exhilarating and accessible overview of these developments and an impassioned...

Many Bloody Returns written by Various Horror Authors performed by Luke Daniels and Teri Clark Linden on MP3 CD (Unabridged)£9.99

Charlaine Harris (the Sookie Stackhouse novels) and Toni L. P. Kelner (the Laura Fleming mysteries) have gathered together another 11 writers with serious vamp credentials to provide a baker's dozen tales. Meet Sookie Stackhouse, who, as the only non-vampire at a 'Dracula's birthday ball', soon finds...

Mojo written by Tim Tharp performed by Jesse Bernstein on CD (Unabridged)£24.99

All Dylan wants is mojo. What is mojo? It's power. The ability to command respect. It's everything Dylan doesn't have. He gets no respect at school, and when he finds the dead body of a classmate, even the police push him around. All the thanks he gets for trying to help the investigation with...

My Journey with Maya written by Tavis Smiley with David Ritz performed by Tavis Smiley on CD (Unabridged)£19.99

Tavis Smiley and Maya Angelou met in 1986, when he was twenty-one and she was fifty-eight. For the next twenty-eight years, Angelou was a teacher and a maternal figure to Smiley, and they talked often of art, politics, history, music, religion, and race. In My Journey with Maya, Smiley beautifully...

Now With You, Now Without You - My Journey Through Life and Loss written by Kathryn Leigh Scott performed by Kathryn Leigh Scott on MP3 CD (Unabridged)£19.99

In the final months of her husband's terminal illness, Kathryn Leigh Scott was determined to make the most of every precious minute they had left. Despite Geoff's debilitating condition and the difficulties of caregiving, the couple decided to travel the world. Anticipating new horizons and experiences...

Our Man in Havana written by Graham Greene performed by Jeremy Northam on CD (Unabridged)£14.99 - £34.99

Our Man in Havana, set in Cuba under the Batista regime, was published in 1958 - one year before Castro's revolution in 1959. This comedy thriller focuses on Havana-based vacuum cleaner salesman James Wormold, an Englishman. The story revolves around Wormold's reluctant role in the...

Overcoming Opioid Addiction - The Authoritative Medical Guide for Patients, Families, Doctors and Therapists written by Adam Bisaga MD with Karen Chernyaev performed by Liz Maxwell on CD (Unabridged)£39.99

Drug overdoses are now the leading cause of death for Americans un­der the age of 50, claiming more lives than the AIDS epidemic did at its peak. Opioid abuse accounts for two-thirds of these overdoses, with over 100 Americans dying from opioid overdoses every day. Now Overcoming Opioid Addiction

Red River written by Lalita Tademy performed by Tim Cain and Gammy Singer on CD (Abridged)£9.99

The lives of three generations of two African-American families intertwine in the aftermath of the Civil War as newly freed slaves struggle to build new lives in The Bottom, a poor settlement just down Red River from Colfax, Louisiana.

Remembrance written by Theresa Breslin performed by Frances Thorburn and Gary Bakewell on CD (Abridged)£14.99

1915 - Scotland. A group of teenagers from two families meet for a picnic, but the war across the Channel is soon to tear them away from such youthful pleasures. All too soon the horror of what is to become known as The Great War engulfs them, their friends and the whole village.

Restless written by William Boyd performed by Rosamund Pike on CD (Unabridged)£29.99

Eva Delectorskaya,' I said mystified. ' Who's that?' 'Me,' she said. 'I am Eva Delectorskaya.' What happens to your life when everything you thought you knew about your mother turns out to be an elaborate lie? During the long, hot summer of 1976, Ruth Gilmartin discovers that her very...

Rizzoli & Isles - Books 10 and 11 - Last to Die and Die Again written by Tess Gerritsen performed by Tanya Eby on MP3 CD (Unabridged)£14.99

LAST TO DIE For the second time in his short life, Teddy Clock has survived a massacre. Two years ago, he barely escaped when his entire family was slaughtered. Now, at fourteen, in a hideous echo of the past, Teddy is the lone survivor of his foster family's mass murder. DIE AGAIN When Boston ...

Selected Shorts - The William Hurt Collection written by Various Short Story Authors performed by William Hurt on CD (Unabridged)£9.99

Recorded live at the Peter Norton Symphony Space in New York City and at venues across the United States, these audio anthologies feature short stories from the Selected Shorts program that airs nationwide. More than 300,000 listeners tune in to this offering weekly to hear some of their favorite...

The Architecture of Happiness written by Alain de Botton performed by Simon Vance on MP3 CD (Unabridged)£29.99

A thoughtful study of architecture that examines how we both shape and are shaped by our surroundings considers how our private homes and public edifices--from Classical to Gothic to minimalist Modern--reflect how we feel and explains how our stylistic choices can be used to increase our chances of happiness

The Code of the Woosters written by P.G. Wodehouse performed by BBC Full Cast Dramatisation, Michael Hordern and Richard Briers on CD (Abridged)£14.99 - £24.99

This is a BBC Radio 4 full-cast dramatisation starring Michael Hordern as Jeeves and Richard Briers as Wooster.

Who would think that an eighteenth-century silver cow-creamer could cause so much trouble?

The Fabric of the Cosmos written by Brian Greene performed by Erik Davies on CD (Abridged)£24.99

From the bestselling author of The Elegant Universe, Brian Greene's The Fabric of the Cosmos takes us on an irresistible and revelatory journey through the biggest of the big questions. What is reality? Could we exist without space and time? Can we travel to the past? What are the limits of the universe?

The Happy Prince and Other Stories written by Oscar Wilde performed by Anton Lesser on CD (Abridged)£9.99 - £14.99

These fantasies and true-to-life fables were created by Oscar Wilde for his own sons. Here is the tale of the Prince who is not as happy as he seems, of the Selfish Giant who learns how to love children, and of the Star-Child who suffers bitter trials when he rejects his parents. Naxos

Unchain Your Brain - 10 Steps to Breaking the Addictions that Steal Your Life written by Daniel G. Amen MD and David E. Smith MD performed by Stefan Rudnicki on MP3 CD (Unabridged)£29.99

Are you chained to your addiction to smoking?Drinking? Sugar? Drugs? Food? Prescription painkillers? Caffeine? Internetporn? Gambling? Sex? When you are chained by an addiction, it can ruin your life, devastate your family, destroy your relationships, derail your career, lower your grades, and make...

Worth Killing For - A DI Fenchurch Novel written by Ed James performed by Michael Page on CD (Unabridged)£14.99

On a busy London street, a young woman is attacked in broad daylight and left bleeding to death on the pavement. Among the eyewitnesses are DI Simon Fenchurch and his wife. Fenchurch pursues the attacker through a warren of backstreets and eventually arrests a young hoodie with a cache...

You Will Be Mine written by Natasha Preston performed by Anna Parker-Naples on CD (Unabridged)£14.99

Roses are redViolets are blueWatch your backI'm coming for youLylah and her friends can't wait to spend a night out together. Partying is the perfect way to let loose from the stress of life and school, and Lylah hopes that hitting the dance floor with Chace, her best friend, will bring them closer.
---
---
---
---
---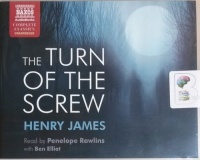 The Turn of The Screw written by Henry James performed by Penelope Rawlins and Ben Elliot on CD (Unabridged)£24.99
Perhaps the most brilliantly successful ghost story ever written, The Turn of the Screw creates a terrifyingly believable impression of children so corrupted by evil that they remain deceptive pictures of innocent beauty. Their governess must struggle alone to confront and exorcise the demons which she believes...
---
---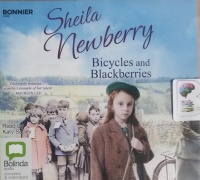 Bicycles and Blackberries written by Sheila Newberry performed by Katy Sobey on CD (Unabridged)£24.99
The East End, 1939. When war comes to London, the bright and irrepressible Georgia Smith is torn from her tight-knit family and packed off as an evacuee. She moves in with Phoebe Bliss, whose cheerful smile masks a dark past that ten year-old Georgia couldn't possibly understand. Georgia soon finds herself...
---
---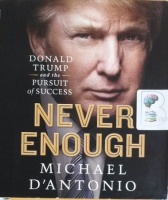 Never Enough - Donald Trump and the Pursuit of Success written by Michael D'Antonio performed by Eric Pollins on CD (Unabridged)£29.99
In the summer of 2015, as he vaulted to the lead among the many GOP candidates for president, Donald Trump was the only one dogged by questions about his true intentions. This most famous American businessman had played the role of provocateur so often that pundits, reporters, and voters struggled to...
---
---
---
---
---
---
---
---