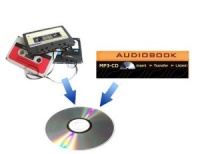 3 Hour Fixed Price Audio Transfer for Customers Own Tapes£25.00
This is the fixed price £25.00 item to be used by Customers when ordering conversion of their own sub 3 hour Audio Cassette or MP3 CD title.
---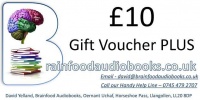 Gift Voucher PLUS 10£10.00
Welcome to the New Brainfood Audiobooks Gift Voucher PLUS! This is a Gift Voucher with a difference.
---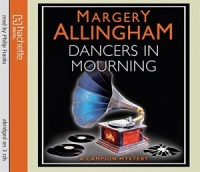 Dancers in Mourning written by Margery Allingham performed by Philip Franks on CD (Abridged)£16.99
A Genius Performance by Philip Franks!
Everyone fell under the spell of Jimmy Sutane, the charming and talented song-and-dance man.
---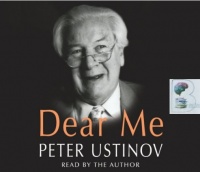 Dear Me written by Peter Ustinov performed by Peter Ustinov on CD (Abridged)£4.99 - £9.99
Sir Peter Ustinov's beautifully crafted autobiography is told with exquisite wit and insight. From his birth in April 1921, it spans his extraordinary career as actor, playwright, film star and director, confirming his early belief that he is 'irrevocably betrothed to laughter'.
---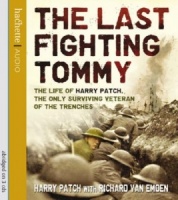 The Last Fighting Tommy written by Harry Patch with Richard Van Emden performed by Alan Howard on CD (Abridged)£5.99 - £6.99
When Harry Patch wrote his memoir in 2007, he was the last British soldier alive to have fought in the trenches of the First World War. He was 109 years old and one of very few people who could directly recall the horror of that conflict.
---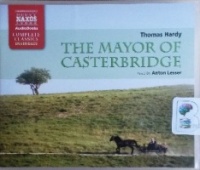 The Mayor of Casterbridge written by Thomas Hardy performed by Anton Lesser on CD (Unabridged)£29.99
Thomas Hardy's novels about the cruel twists of fate that blight our lives have a timeless power to move us. In The Mayor Casterbridge, a young Michael Henchard makes a rash, alcohol-fuelled decision to sell his wife. Despite abstaining from alcohol from this point forward and living an upstanding life.... Naxos
---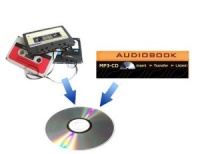 3 Hour Fixed Price Audio Transfer£15.00
This is the fixed price £15 item to be used when ordering conversion of a sub 3 hour Audio Cassette or MP3 CD title.
---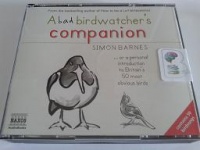 A Bad Birdwatcher's Companion written by Simon Barnes performed by SImon Barnes on CD (Abridged)£9.99
Simon Barnes is one of Britain's leading bird writers and humorists. His weekly column in The Times, his essays for the RSPB magazine and his two books on bad bird-watching have made him one of the characters of the bird world.
---
---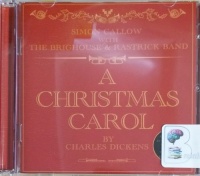 A Christmas Carol written by Charles Dickens performed by Simon Callow and The Brighouse and Rastrick Band on CD (Abridged)£9.99 - £11.99
Marking the 175 anniversary of Charles Dickens' immortal classic 'A Christmas Carol', celebrated actor Simon Callow and one of the world's most respected brass bands The Brighouse and Rastrick Band join forces for this very special Christmas album. It combines Simon Callow's acclaimed adaptation of Charles...
---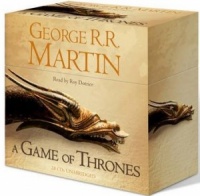 A Game of Thrones written by George R.R. Martin performed by Roy Dotrice on CD (Unabridged)£38.99
This first volume in the hugely popular and highly acclaimed epic fantasy series A SONG OF ICE AND FIRE is unabridged on 28 CDs.
---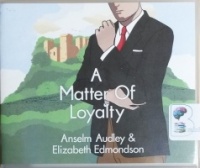 A Matter of Loyalty written by Anselm Audley and Elizabeth Edmondson performed by Michael Page on CD (Unabridged)£19.99
January 1954. Mists cover the hills around Selchester. Someone at the research facility known as the Atomic is leaking secrets to Soviet Russia, and when nuclear scientist Bruno Rothesay goes missing, the British Intelligence Services are convinced he's the mole. Hugo Hawksworth isn't so sure.
---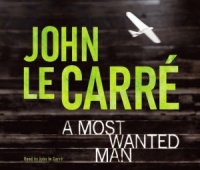 A Most Wanted Man written by John le Carre performed by John le Carre on CD (Abridged)£9.99
A half-starved young Russian man in a long black overcoat is smuggled into Hamburg at dead of night. He has an improbable amount of cash secreted in a purse round his neck. He is a devout Muslim. Or is he? He says his name is Issa.
---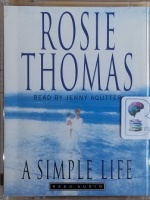 A Simple Life written by Rosie Thomas performed by Jenny Agutter on Cassette (Abridged)£4.99
A new saga from the author of OTHER PEOPLE'S MARRIAGES, about a woman living in America, who has a happy, normal family life, but who also has a secret connected with England which could tear her marriage apart.
---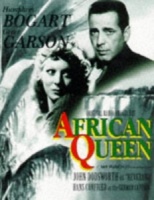 African Queen written by Mr Punch performed by Humphrey Bogart and Greer Garson on Cassette (Unabridged)£5.99
Set in 1915 on the treacherous rivers of war-torn Africa, this production features Charlie Allnut, a gin-drinking river trader, who reluctantly agrees to help the prim missionary, Rose Sayer, to travel down the river and destroy a German gun boat.
New In January 2018 Part 2
(in alphabetical order)
Ava Gardner - The Secret Conversations written by Ava Gardner and Peter Evans performed by William Hope on CD (Unabridged)£9.99

Ava Gardner was one of the most glamorous and famous stars in Hollywood in the 1940s and 1950s.

Catching Life by the Throat written by Josephine Hart performed by Famous British Actors on CD (Abridged)£7.99 - £14.99

A Magnificent production for anyone interested in poetry! This set features live recordings from the Josephine Hart Poetry Hour: Eight of the greatest poets in the English language.

Close Your Eyes written by Iris Johansen and Roy Johansen performed by Elisabeth Rodgers on MP3 CD (Unabridged)£14.99

Blind for the first twenty years of her life, Kendra Michaels honed her other senses to almost superhuman perfection and unintentionally became a secret weapon for the FBI.

Count Karlstein written by Philip Pullman performed by Jo Thurley on CD (Abridged)£5.99

Who would dare venture outdoors on All Souls' Eve knowing that Zamiel the Demon Huntsman is on the prowl? But evil Count Karlstein has struck a bargain with Zamiel - and his two young nieces Charlotte and Lucy stand to lose out in the pact.

Do You Mind If I Smoke written by Fenella Fielding performed by Fenella Fielding on CD (Unabridged)£49.99

Do You Mind If I Smoke? is the astonishing and often hilarious life story of a national treasure, told for the first time in a special edition hardback book to be published on the eve of actress Fenella Fielding's 90th birthday this November.

From Shakespeare - with Love - The Best of the Sonnets written by William Shakespeare performed by Juliet Stevenson, Juliet Stevenson, Anton Lesser and Stella Gonet on CD (Abridged)£4.99

The story: only days after finishing his widely-praised production of Hamlet in the West End, David Tennant came into the Naxos AudioBooks studio to record some of Shakespeare's finest sonnets

Gormenghast written by Mervyn Peake performed by Edmund Dehn on Cassette (Unabridged)£49.99

Titus Groan is seven years old. Lord and heir to the crumbling castle Gormenghast. Gothic labyrinth of roofs and turrets, cloisters and corridors, stairwells and dungeons, it is also the cobwebbed kingdom of Byzantine government and age-old rituals, a world primed to implode beneath the weight of ...

Lark Rise to Candleford written by Flora Thompson performed by Olivia Hallinan on CD (Abridged)£14.99

A record of country life at the end of the 19th century - the fast-dissolving England of peasant, yeoman and craftsman in a self-sufficient world of work and poverty. Their world is the hamlet, the nearby village and the small market town.

Millenium - The End of the World and the Forging of Christendom written by Tom Holland performed by Andrew Sachs on CD (Abridged)£39.99

A Genius Performance by Andrew Sachs! Of all the civilisations existing in the year 1000, that of Western Europe seemed the unlikeliest candidate for future greatness. Compared to the glittering empires of Byzantium or Islam, the splintered kingdoms on the edge of the Atlantic appeared impoverished...

Poetry Please The Anniversary Edition written by Various Famous Authors performed by Various Famous Actors on CD (Abridged)£4.99

This special edition celebrating the 25th anniversary of BBC Radio 4's hugely successful programme, "Poetry Please", features many of the most popular poems that are most frequently requested by listeners.

Sophie's World - An Adventure in Philosophy written by Jostein Gaarder performed by Anna Massey on Cassette (Abridged)£7.99

A Genius Performance by Anna Massey! When 14-year-old Sophie encounters a mysterious mentor who introduces her to philosophy, mysteries deepen in her own life. Why does she keep getting postcards addressed to another girl? Who is the other girl? And who, for that matter, is Sophie herself?

The Autobiography written by Ned Sherrin performed by Ned Sherrin on CD (Abridged)£4.49 - £4.99

In this hilarious, frank and affecting autobiography Ned Sherrin looks back on his life and career with inimitable wit and a good deal of wisdom.

In his long, successful and event-filled career Ned Sherrin has been an innovative satirist...

The Da Vinci Code written by Dan Brown performed by Jeff Harding on CD (Abridged)£3.99 - £4.99

While in Paris on business, Harvard symbologist Robert Langdon receives an urgent late-night phone call: the elderly curator of the Louvre has been murdered inside the museum.

The Double Helix - A Personal Account of the Discovery of the Structure of DNA written by James D. Watson performed by Grover Gardner on CD (Unabridged)£19.99

The classic personal account of Watson and Crick s groundbreaking discovery of the structure of DNA, now with an introduction by Sylvia Nasar, author of "A Beautiful Mind."

The Easy Way to Become Stress Free with Hypnosis written by Benjamin Bonetti performed by Benjamin Bonetti on CD (Unabridged)£4.99

Let go of tension and negative thoughts and emotions with the help of this audio program. Benjamin Bonetti is one of the world's bestselling hypnotherapists. His advanced hypnotic technique sends positive messages to your subconscious so you can accomplish your goals.

The Exorcist written by William Peter Blatty performed by BBC Radio Dramatisation, Robert Glenister and Ian McDiarmid on CD (Abridged)£9.99

Robert Glenister and Ian McDiarmid star in a gripping BBC Radio 4 dramatisation of William Peter Blatty's classic horror novel 'When a radio play is this good, the devil really is in the details' Radio Times

The Intelligent Entrepreneur - How Three Harvard Business School Graduates Learned the 10 Rules of Successful Entrepreneurship written by Bill Murphy Jr. performed by Fred Berman and L.J. Ganser on CD (Unabridged)£19.99

"An invaluable guide to those who might follow in the footsteps of these remarkable young entrepreneurs."

The Mysterious Affair at Styles written by Agatha Christie performed by Hugh Fraser on CD (Unabridged)£19.99

With impeccable timing Hercule Poirot, the renowned Belgian detective, makes his dramatic entrance on to the English crime stage. Recently, there had been some strange goings on at Styles St Mary.

The Private Patient written by P.D. James performed by Michael Jayston on CD (Unabridged)£9.99 - £29.99

A Genius Performance by Michael Jayston!

Rhoda Gradwyn booked into Mr Chandler-Powell's private clinic in Dorset for the removal of a disfiguring scar. She was never to leave Cheverell Manor alive.

The Restaurant at the End of the Universe written by Douglas Adams performed by Douglas Adams on Cassette (Unabridged)£19.99

When all questions of space, time, matter and the nature of being have been resolved, only one question remains - "Where shall we have dinner?"
The Restaurant at the End of the Universe provides the ultimate gastronomic experience, and for once there is no morning after to worry about.

The Road Taken - An Autobiography written by Michael Buerk performed by Michael Buerk on CD (Abridged)£4.99

'Dawn, and as the sun breaks through the piercing chill of night on the plain outside Korem it lights up a biblical famine, now, in the Twentieth Century.'Those words opened Michael Buerk's first report on the Ethiopian famine for the 6 o'clock news on October 24th 1984.

The Robe of Skulls written by Vivian French performed by Renee Raudman on CD (Unabridged)£24.99

"A romp filled with language play and just plain nonsense. . . . Everyone gets his, her, or its due; goodness is rewarded; and evil punished oh-so-wickedly." The Horn Book High above the mountain village of Fracture, trouble is brewing.

The Shell Seekers written by Rosamunde Pilcher performed by Lynn Redgrave on CD (Abridged)£9.99 - £24.99

Artist's daughter Penelope Keeling can look back on a full and varied life: a Bohemian childhood in London and Cornwall, an unhappy wartime marriage, and the one man she truly loved. She has brought up three children - and learned to accept them as they are.

Three Radio Mysteries Volume Three written by Agatha Christie performed by BBC Full Cast Dramatisation on CD (Abridged)£4.99 - £19.99

p>Three 30 min Agatha Christie short story full-cast dramatisations: In a Glass Darkly, The Dressmaker's Doll and The Case Of The Perfect Carer/Maid.

Titus Alone written by Mervyn Peake performed by Edmund Dehn on Cassette (Unabridged)£49.99

The final volume of the GORMENGHAST trilogy. Titus Groan has abdicated in rebellion against the steeped traditions of the kingdom he inherited. Heading instead into the outside world, he is confronted by a vivid sequence of events, figures and landscapes as he passes beyond the boundaries of childhood.

We Interrupt This Programme - 20 News Stories that Marked the Century written by Peter Barnard performed by Various BBC Presenters on CD (Abridged)£9.99

This item is primarily a hard-backed book as pictured. We have stocked it as it includes an audio CD featuring the great news stories which have broken in upon broadcasting throughout the BBC's prestigious 75-year history. Events include the moon landing, the deaths of Kennedy and Diana, ...
---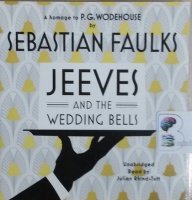 Jeeves and the Wedding Bells written by Sebastian Faulks performed by Julian Rhind-Tutt on CD (Unabridged)£19.99
A gloriously witty novel from Sebastian Faulks using P.G. Wodehouse's much-loved characters, Jeeves and Wooster, fully authorised by the Wodehouse estate. Bertie Wooster, recently returned from a very pleasurable soujourn in Cannes, finds himself at the stately home of Sir Henry Hackwood in Dorset. Bertie is...
---
---
---
---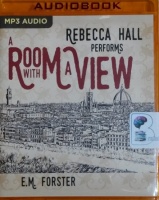 A Room With a View written by E.M. Forster performed by Rebecca Hall on MP3 CD (Unabridged)£14.99
One of E. M. Forster's most celebrated novels, "A Room With a View" is the story of a young English middle-class girl, Lucy Honeychurch. While vacationing in Italy, Lucy meets and is wooed by two gentlemen, George Emerson and Cecil Vyse. After turning down Cecil Vyse's marriage proposals twice Lucy finally...
---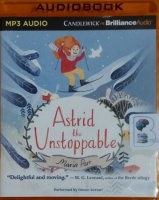 Astrid the Unstoppable written by Maria Parr performed by Devon Sorvari on MP3 CD (Unabridged)£14.99
Pippi Longstocking meets Heidi meets Anne Shirley in this tale of an irrepressible girl in a mountain village who navigates unexpected changes with warmth and humor. Speed and self-confidence, that's Astrid's motto. Nicknamed "the little thunderbolt," she loves to spend her days racing down the hillside on her...
---
---
---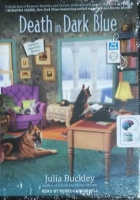 Death in Dark Blue written by Julia Buckley performed by Rebecca Mitchell on MP3 CD (Unabridged)£14.99
In the quaint town of Blue Lake, Indiana, Lena London is settling into her dream job, but someone is making her life a nightmare . . .Things are beginning to go right for Lena. She's got a new job assisting suspense novelist and friend, Camilla Graham. She lives rent-free in Camilla's beautiful, Gothic house. She ...
---
---
Hollow written by Owen Egerton performed by Andrew Eiden on MP3 CD (Unabridged)£14.99
When Oliver Bonds, a revered religious studies professor at the University of Texas, loses his toddler son and undergoes intense legal scrutiny over his involvement, grief engulfs him completely. His life is upended; Oliver loses his wife, home, and faith. Three years after his son's death, Oliver lives in a shack...
---
---