---
---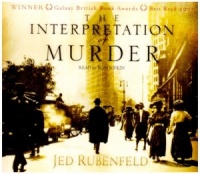 The Interpretation of Murder written by Jed Rubenfeld performed by Ron Rifkin on CD (Abridged)£4.99
A dazzling literary thriller - the story of Sigmund Freud assisting a Manhattan murder investigation. Think SHADOW OF THE WIND meets THE HISTORIAN. THE INTERPRETATION OF MURDER is an inventive tour de force inspired by Sigmund Freud's 1909 visit to America, accompanied by protégé and rival Carl Jung.
---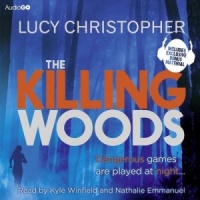 The Killing Woods written by Lucy Christopher performed by Kyle Winfield and Nethalie Emmanuel on CD (Unabridged)£4.99
Emily's dad is accused of murdering a teenage girl in the woods behind her house, the place she played in as a child.
She's sure he's innocent, but what did happen? Determined to find out, and afraid of what she might discover, Emily seeks out the boyfriend of the murdered girl.
---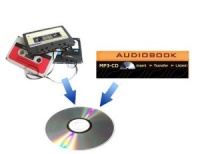 3 Hour Fixed Price Audio Transfer£15.00
This is the fixed price £15 item to be used when ordering conversion of a sub 3 hour Audio Cassette or MP3 CD title.
---
---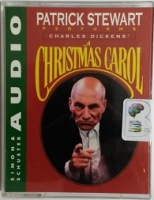 A Christmas Carol written by Charles Dickens performed by Patrick Stewart on Cassette (Abridged)£4.99
A wonderful dramatisation of this classic story. Discover the meanness of Scrooge, a man unable to participate in the joy of Christmas, his cruelty to Bob Cratchit and Tiny Tim, and his eventual redemption after the ghosts of Marley, Christmas Past, Present and Future visit him.
---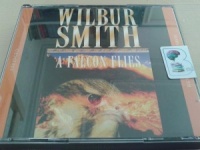 A Falcon Flies written by Wilbur Smith performed by Martin Jarvis on CD (Abridged)£4.99 - £8.99
A Falcon Flies is the first bestselling novel in Wilbur Smith's epic tale of Africa, The Ballantyne Novels. In search of a father they barely remember, Zouga and Dr Robyn Ballantyne board Mungo St John's magnificent clipper to speed them to Africa.
---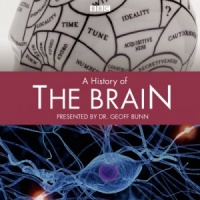 A History of the Brain written by Dr Geoff Bunn performed by Dr Geoff Bunn on CD (Unabridged)£6.99 - £7.29
This set covers 10 x 15 minute series on Radio 4 which was part of a two-week "Brain Season".
It explains in clear terms the latest discoveries in neuroscience. In this unprecedented journey, covering over 2,500 years of development in our understanding of what it is to be human.
---
---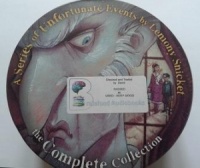 A Series of Unfortunate Events - The Complete Collection written by Lemony Snicket performed by Tim Curry and Lemony Snicket on CD (Unabridged)£49.99
The whole of this quirky, dark and very funny series! The Bad Beginning, The Reptile Room, The Wide Window, The Austere Academy, The Miserable Mill, The Ersatz Elevator, The Vile Village, The Carnivorous Carnival, The Hostile Hospital, The Slippery Slope, The Grim Grotto, The Penultimate Peril and The End.
---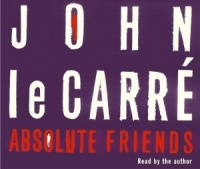 Absolute Friends written by John le Carre performed by John le Carre on CD (Abridged)£6.99
Absolute Friends is a superbly paced novel spanning fifty-six years, a theatrical masterstroke of tragi-comic writing, and a savage fable of our times, almost of our hours.
---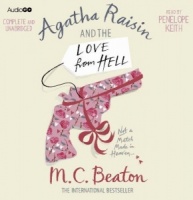 Agatha Raisin and the Love from Hell written by M.C. Beaton performed by Penelope Keith on CD (Unabridged)£9.99 - £24.99
A Genius performance by Penelope Keith!
No happily ever after for her! Recently married to neighbour James Lacey, Agatha quickly finds that love is not all it's cracked up to be - soon the newly-weds are living in separate cottages and accusing each other of infidelity.
---
---
New In January 2018 Part 2
(in alphabetical order)
Ava Gardner - The Secret Conversations written by Ava Gardner and Peter Evans performed by William Hope on CD (Unabridged)£9.99

Ava Gardner was one of the most glamorous and famous stars in Hollywood in the 1940s and 1950s.

Catching Life by the Throat written by Josephine Hart performed by Famous British Actors on CD (Abridged)£7.99 - £14.99

A Magnificent production for anyone interested in poetry! This set features live recordings from the Josephine Hart Poetry Hour: Eight of the greatest poets in the English language.

Close Your Eyes written by Iris Johansen and Roy Johansen performed by Elisabeth Rodgers on MP3 CD (Unabridged)£14.99

Blind for the first twenty years of her life, Kendra Michaels honed her other senses to almost superhuman perfection and unintentionally became a secret weapon for the FBI.

Gormenghast written by Mervyn Peake performed by Edmund Dehn on Cassette (Unabridged)£49.99

Titus Groan is seven years old. Lord and heir to the crumbling castle Gormenghast. Gothic labyrinth of roofs and turrets, cloisters and corridors, stairwells and dungeons, it is also the cobwebbed kingdom of Byzantine government and age-old rituals, a world primed to implode beneath the weight of ...

Lark Rise to Candleford written by Flora Thompson performed by Olivia Hallinan on CD (Abridged)£14.99

A record of country life at the end of the 19th century - the fast-dissolving England of peasant, yeoman and craftsman in a self-sufficient world of work and poverty. Their world is the hamlet, the nearby village and the small market town.

Millenium - The End of the World and the Forging of Christendom written by Tom Holland performed by Andrew Sachs on CD (Abridged)£39.99

A Genius Performance by Andrew Sachs! Of all the civilisations existing in the year 1000, that of Western Europe seemed the unlikeliest candidate for future greatness. Compared to the glittering empires of Byzantium or Islam, the splintered kingdoms on the edge of the Atlantic appeared impoverished...

Poetry Please The Anniversary Edition written by Various Famous Authors performed by Various Famous Actors on CD (Abridged)£4.99

This special edition celebrating the 25th anniversary of BBC Radio 4's hugely successful programme, "Poetry Please", features many of the most popular poems that are most frequently requested by listeners.

Sophie's World - An Adventure in Philosophy written by Jostein Gaarder performed by Anna Massey on Cassette (Abridged)£7.99

A Genius Performance by Anna Massey! When 14-year-old Sophie encounters a mysterious mentor who introduces her to philosophy, mysteries deepen in her own life. Why does she keep getting postcards addressed to another girl? Who is the other girl? And who, for that matter, is Sophie herself?

The Autobiography written by Ned Sherrin performed by Ned Sherrin on CD (Abridged)£4.49 - £4.99

In this hilarious, frank and affecting autobiography Ned Sherrin looks back on his life and career with inimitable wit and a good deal of wisdom.

In his long, successful and event-filled career Ned Sherrin has been an innovative satirist...

The Da Vinci Code written by Dan Brown performed by Jeff Harding on CD (Abridged)£3.99 - £4.99

While in Paris on business, Harvard symbologist Robert Langdon receives an urgent late-night phone call: the elderly curator of the Louvre has been murdered inside the museum.

The Double Helix - A Personal Account of the Discovery of the Structure of DNA written by James D. Watson performed by Grover Gardner on CD (Unabridged)£19.99

The classic personal account of Watson and Crick s groundbreaking discovery of the structure of DNA, now with an introduction by Sylvia Nasar, author of "A Beautiful Mind."

The Easy Way to Become Stress Free with Hypnosis written by Benjamin Bonetti performed by Benjamin Bonetti on CD (Unabridged)£4.99

Let go of tension and negative thoughts and emotions with the help of this audio program. Benjamin Bonetti is one of the world's bestselling hypnotherapists. His advanced hypnotic technique sends positive messages to your subconscious so you can accomplish your goals.

The Intelligent Entrepreneur - How Three Harvard Business School Graduates Learned the 10 Rules of Successful Entrepreneurship written by Bill Murphy Jr. performed by Fred Berman and L.J. Ganser on CD (Unabridged)£19.99

"An invaluable guide to those who might follow in the footsteps of these remarkable young entrepreneurs."

The Private Patient written by P.D. James performed by Michael Jayston on CD (Unabridged)£9.99 - £29.99

A Genius Performance by Michael Jayston!

Rhoda Gradwyn booked into Mr Chandler-Powell's private clinic in Dorset for the removal of a disfiguring scar. She was never to leave Cheverell Manor alive.

The Restaurant at the End of the Universe written by Douglas Adams performed by Douglas Adams on Cassette (Unabridged)£19.99

When all questions of space, time, matter and the nature of being have been resolved, only one question remains - "Where shall we have dinner?"
The Restaurant at the End of the Universe provides the ultimate gastronomic experience, and for once there is no morning after to worry about.

The Road Taken - An Autobiography written by Michael Buerk performed by Michael Buerk on CD (Abridged)£4.99

'Dawn, and as the sun breaks through the piercing chill of night on the plain outside Korem it lights up a biblical famine, now, in the Twentieth Century.'Those words opened Michael Buerk's first report on the Ethiopian famine for the 6 o'clock news on October 24th 1984.

The Robe of Skulls written by Vivian French performed by Renee Raudman on CD (Unabridged)£24.99

"A romp filled with language play and just plain nonsense. . . . Everyone gets his, her, or its due; goodness is rewarded; and evil punished oh-so-wickedly." The Horn Book High above the mountain village of Fracture, trouble is brewing.

The Shell Seekers written by Rosamunde Pilcher performed by Lynn Redgrave on CD (Abridged)£9.99 - £24.99

Artist's daughter Penelope Keeling can look back on a full and varied life: a Bohemian childhood in London and Cornwall, an unhappy wartime marriage, and the one man she truly loved. She has brought up three children - and learned to accept them as they are.

Titus Alone written by Mervyn Peake performed by Edmund Dehn on Cassette (Unabridged)£49.99

The final volume of the GORMENGHAST trilogy. Titus Groan has abdicated in rebellion against the steeped traditions of the kingdom he inherited. Heading instead into the outside world, he is confronted by a vivid sequence of events, figures and landscapes as he passes beyond the boundaries of childhood.

We Interrupt This Programme - 20 News Stories that Marked the Century written by Peter Barnard performed by Various BBC Presenters on CD (Abridged)£9.99

This item is primarily a hard-backed book as pictured. We have stocked it as it includes an audio CD featuring the great news stories which have broken in upon broadcasting throughout the BBC's prestigious 75-year history. Events include the moon landing, the deaths of Kennedy and Diana, ...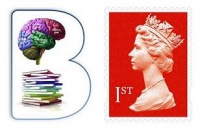 Additional Airmail Postage for Edward Petherbridges Gift to Austrilia£15.00
This is the Additional Postage charge for Edward Petherbridge's audiobook order as one item is required to be sent to Australia.
---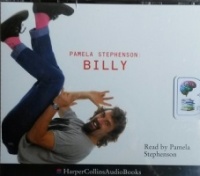 Billy written by Pamela Stephenson performed by Pamela Stephenson on CD (Abridged)£4.99
From welding to folk singing to comedy to writing to acting, Billy Connolly has proved his versatility and sheer determination. Here, his wife Pamela gives the reader an insider's view of this talented musician, singer, TV presenter, comedian and actor.
---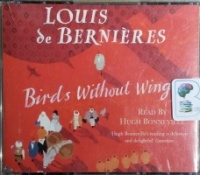 Birds Without Wings written by Louis de Bernieres performed by Hugh Bonneville on CD (Abridged)£6.99
Birds Without Wings tells of the inhabitants of a small coastal town in south-west Anatolia in the dying days of the Ottoman empire. When jihad is declared against the Allies the young men of the town are sent to war. Karatavuk soon finds himself at Gallipoli where he experiences the intimate brutality...
---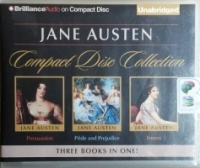 Jane Austen Collection - Persuasion - Pride and Prejudice - Emma written by Jane Austen performed by Sharon Williams and Michael Page on CD (Unabridged)£39.99
PERSUASION Anne Elliot is a young woman of perfect breeding and unwavering integrity. Seven years after she is persuaded to reject Captain Wentworth''s offer of marriage, her feelings for him are still strong. By the time she realizes this, Wentworth seems to only have eyes for the attractive...
---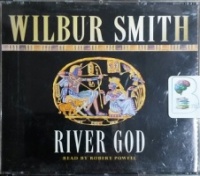 River God written by Wilbur Smith performed by Robert Powell on CD (Abridged)£4.99
At the festival of Osiris, loyal subjects of the Pharaoh gather to pay homage to their leader. Only Taita - a wise and formidably gifted enunch slave - sees him as a symbol of the kingdon's fading glory. Danger surounds all those who oppose the ruling elite. But together with his proteges, Lostris ...
---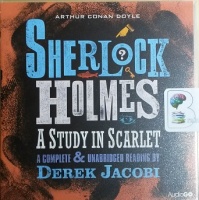 Sherlock Holmes - A Study in Scarlet written by Arthur Conan Doyle performed by Derek Jacobi on CD (Unabridged)£9.99
'There's the scarlet thread of murder running through the colourless skein of life, and our duty is to unravel it, and isolate it, and expose every inch of it'. Arriving in the wilderness of London and in need of lodgings, Dr John Watson finds himself living at 221B Baker Street with one Sherlock Holmes.
---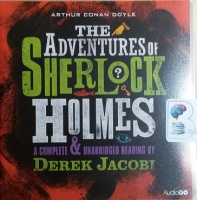 Sherlock Holmes - The Adventures of Sherlock Holmes written by Arthur Conan Doyle performed by Derek Jacobi on CD (Unabridged)£19.99
A collection of Sherlock Holmes mystery adventures includes "A Scandal in Bohemia," "The Red-Headed League," "The Speckled Band," and "The Beryl Coronet."
---
---
---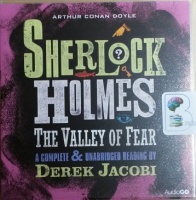 Sherlock Holmes - The Valley of Fear written by Arthur Conan Doyle performed by Derek Jacobi on CD (Unabridged)£9.99
'It is the Valley of Fear, the Valley of Death. The terror is in the hearts of the people from the dusk to the dawn. Wait, young man, and you will learn for yourself'. Sherlock Holmes is intrigued and disturbed when he receives an ominous coded message: a Mr Douglas of Birlstone House is in terrible danger.
---
---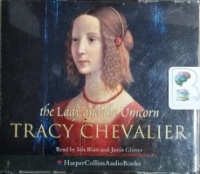 The Lady and the Unicorn written by Tracy Chevalier performed by Isla Blair and Jamie Glover on CD (Abridged)£4.99
The new novel from the author of the much-loved Girl with a Pearl Earring and Falling Angels. The Lady and the Unicorn tapestries are a set of six medieval tapestries. Beautiful, intricate and expertly made, they are also mysterious in their origin and meaning. Tapestries give an appearance of order...
---
---