---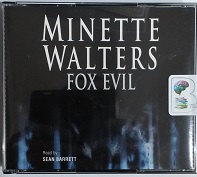 Fox Evil written by Minette Walters performed by Sean Barrett on CD (Abridged)£4.99 - £6.99
When elderly Ailsa Lockyer-Fox is found dead in her garden, dressed only in night clothes and with blood stains on the ground near her body, the finger of suspicion points at her wealthy, landowning husband, Colonel James Lockyer-Fox.
---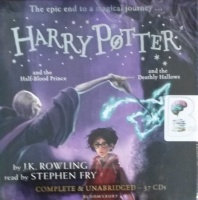 Harry Potter Collection Part 3 - Books 6 and 7 written by J.K. Rowling performed by Stephen Fry on CD (Unabridged)£39.99 - £49.99
Witches and wizards unite as you join the Battle of Hogwarts! Complete the entire series of J.K. Rowling's Harry Potter stories with this enchanting audiobook collection. The 37 CDs cover The Half-Blood Prince and The Deathly Hallows and find Dark Magic rising. Will Harry be able to summon the courage (and the...
---
---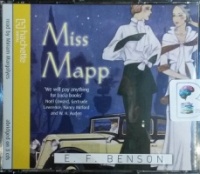 Miss Mapp written by E.F. Benson performed by Miriam Margolyes on CD (Abridged)£4.99
Nothing escapes the snooping opera glasses of Miss Elizabeth Mapp. She whiles away her busy hours observing the small English village of Tilling, and recording the antics in her notebook. But her observations are set to be disrupted by amorous advances of two retired army generals, both vying for her affection.
---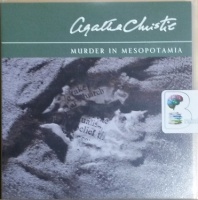 Murder in Mesopotamia written by Agatha Christie performed by Carole Boyd on CD (Abridged)£4.99
An archaeologist's wife is murdered on the shores of the River Tigris in Iraq. It was clear to Amy Leatheran that something sinister was going on at the Hassanieh dig in Iraq; something associated with the presence of 'Lovely Louise', wife of celebrated archaeologist Dr Leidner. In a few days' time Hercule...
---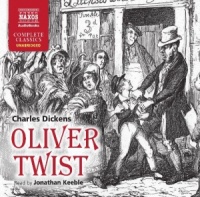 Oliver Twist written by Charles Dickens performed by Jonathan Keeble on CD (Unabridged)£29.99 - £39.99
Oliver Twist, Dickenss second novel, has enthralled generations of readers since its publication in 1838. Orphaned and desolate, Olivers journey to London and subsequent induction into its dingy underworld, is narrated with ceaseless energy by Jonathan Keeble.
---
---
---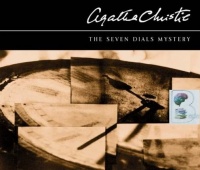 The Seven Dials Mystery written by Agatha Christie performed by Jenny Funnell on CD (Abridged)£4.99
When a practical joke played on Gerry Wade involving alarm clocks turns out to be murder the case is taken up by Lady 'Bundle' Brent and Jimmy Thesiger. Trying to work out the significance of the seven clocks found at the murder scene, they come across the Seven Dials Club.
---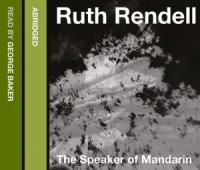 The Speaker of Mandarin written by Ruth Rendell performed by George Baker on CD (Abridged)£4.99 - £9.99
A Genius Performance by George Baker!
China both delighted and frustrated Wexford; the beauty, the history, all of that brought immense pleasure. But the unending attention of Mr Sung of the Chinese Tourist Board was hugely irritating – and that an old woman with bound feet should haunt him was puzzling and slightly frightening, without explanation.
---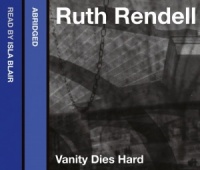 Vanity Dies Hard written by Ruth Rendell performed by George Baker on CD (Abridged)£13.99
A Genius Performance by George Baker!
Who would have believed that Alice Whittaker's life could change? She was 37, rich and dowdy with no career. Her life a lonely failure, she had got by with the one thing she did have - money....
---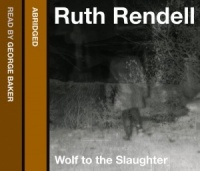 Wolf to the Slaughter written by Ruth Rendell performed by George Baker on CD (Abridged)£5.99 - £9.99
A Genius Performance by George Baker!
Anita Margolis had vanished. There was no body, no crime - nothing more than an anonymous letter and the intriguing name of Smith. According to HQ, it wasn't to be a murder enquiry at all...
---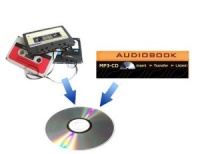 3 Hour Fixed Price Audio Transfer£15.00
This is the fixed price £15 item to be used when ordering conversion of a sub 3 hour Audio Cassette or MP3 CD title.
---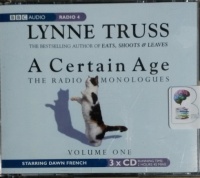 A Certain Age - The Radio Monologues Volume One written by Lynne Truss performed by Dawn French on CD (Abridged)£4.99
The original six radio monologues written by Lynne Truss, author of the phenomenal bestsellers 'Eats, Shoots & Leaves' and 'Talk to the Hand'. In the tradition of Alan Bennett's 'Talking Heads' come Lynne Truss's female monologues: six bittersweet tales of love, romance, friendship and family from the classic BBC...
New In January 2018 Part 2
(in alphabetical order)
Ava Gardner - The Secret Conversations written by Ava Gardner and Peter Evans performed by William Hope on CD (Unabridged)£9.99

Ava Gardner was one of the most glamorous and famous stars in Hollywood in the 1940s and 1950s.

Catching Life by the Throat written by Josephine Hart performed by Famous British Actors on CD (Abridged)£7.99 - £14.99

A Magnificent production for anyone interested in poetry! This set features live recordings from the Josephine Hart Poetry Hour: Eight of the greatest poets in the English language.

Close Your Eyes written by Iris Johansen and Roy Johansen performed by Elisabeth Rodgers on MP3 CD (Unabridged)£14.99

Blind for the first twenty years of her life, Kendra Michaels honed her other senses to almost superhuman perfection and unintentionally became a secret weapon for the FBI.

Gormenghast written by Mervyn Peake performed by Edmund Dehn on Cassette (Unabridged)£49.99

Titus Groan is seven years old. Lord and heir to the crumbling castle Gormenghast. Gothic labyrinth of roofs and turrets, cloisters and corridors, stairwells and dungeons, it is also the cobwebbed kingdom of Byzantine government and age-old rituals, a world primed to implode beneath the weight of ...

Lark Rise to Candleford written by Flora Thompson performed by Olivia Hallinan on CD (Abridged)£14.99

A record of country life at the end of the 19th century - the fast-dissolving England of peasant, yeoman and craftsman in a self-sufficient world of work and poverty. Their world is the hamlet, the nearby village and the small market town.

Millenium - The End of the World and the Forging of Christendom written by Tom Holland performed by Andrew Sachs on CD (Abridged)£39.99

A Genius Performance by Andrew Sachs! Of all the civilisations existing in the year 1000, that of Western Europe seemed the unlikeliest candidate for future greatness. Compared to the glittering empires of Byzantium or Islam, the splintered kingdoms on the edge of the Atlantic appeared impoverished...

Poetry Please The Anniversary Edition written by Various Famous Authors performed by Various Famous Actors on CD (Abridged)£4.99

This special edition celebrating the 25th anniversary of BBC Radio 4's hugely successful programme, "Poetry Please", features many of the most popular poems that are most frequently requested by listeners.

Sophie's World - An Adventure in Philosophy written by Jostein Gaarder performed by Anna Massey on Cassette (Abridged)£7.99

A Genius Performance by Anna Massey! When 14-year-old Sophie encounters a mysterious mentor who introduces her to philosophy, mysteries deepen in her own life. Why does she keep getting postcards addressed to another girl? Who is the other girl? And who, for that matter, is Sophie herself?

The Autobiography written by Ned Sherrin performed by Ned Sherrin on CD (Abridged)£4.49 - £4.99

In this hilarious, frank and affecting autobiography Ned Sherrin looks back on his life and career with inimitable wit and a good deal of wisdom.

In his long, successful and event-filled career Ned Sherrin has been an innovative satirist...

The Easy Way to Become Stress Free with Hypnosis written by Benjamin Bonetti performed by Benjamin Bonetti on CD (Unabridged)£4.99

Let go of tension and negative thoughts and emotions with the help of this audio program. Benjamin Bonetti is one of the world's bestselling hypnotherapists. His advanced hypnotic technique sends positive messages to your subconscious so you can accomplish your goals.

The Intelligent Entrepreneur - How Three Harvard Business School Graduates Learned the 10 Rules of Successful Entrepreneurship written by Bill Murphy Jr. performed by Fred Berman and L.J. Ganser on CD (Unabridged)£19.99

"An invaluable guide to those who might follow in the footsteps of these remarkable young entrepreneurs."

The Private Patient written by P.D. James performed by Michael Jayston on CD (Unabridged)£9.99 - £29.99

A Genius Performance by Michael Jayston!

Rhoda Gradwyn booked into Mr Chandler-Powell's private clinic in Dorset for the removal of a disfiguring scar. She was never to leave Cheverell Manor alive.

The Restaurant at the End of the Universe written by Douglas Adams performed by Douglas Adams on Cassette (Unabridged)£19.99

When all questions of space, time, matter and the nature of being have been resolved, only one question remains - "Where shall we have dinner?"
The Restaurant at the End of the Universe provides the ultimate gastronomic experience, and for once there is no morning after to worry about.

The Road Taken - An Autobiography written by Michael Buerk performed by Michael Buerk on CD (Abridged)£4.99

'Dawn, and as the sun breaks through the piercing chill of night on the plain outside Korem it lights up a biblical famine, now, in the Twentieth Century.'Those words opened Michael Buerk's first report on the Ethiopian famine for the 6 o'clock news on October 24th 1984.

The Robe of Skulls written by Vivian French performed by Renee Raudman on CD (Unabridged)£24.99

"A romp filled with language play and just plain nonsense. . . . Everyone gets his, her, or its due; goodness is rewarded; and evil punished oh-so-wickedly." The Horn Book High above the mountain village of Fracture, trouble is brewing.

The Shell Seekers written by Rosamunde Pilcher performed by Lynn Redgrave on CD (Abridged)£14.99 - £24.99

Artist's daughter Penelope Keeling can look back on a full and varied life: a Bohemian childhood in London and Cornwall, an unhappy wartime marriage, and the one man she truly loved. She has brought up three children - and learned to accept them as they are.

Three Radio Mysteries Volume Three written by Agatha Christie performed by BBC Full Cast Dramatisation on CD (Abridged)£4.99 - £19.99

p>Three 30 min Agatha Christie short story full-cast dramatisations: In a Glass Darkly, The Dressmaker's Doll and The Case Of The Perfect Carer/Maid.

Titus Alone written by Mervyn Peake performed by Edmund Dehn on Cassette (Unabridged)£49.99

The final volume of the GORMENGHAST trilogy. Titus Groan has abdicated in rebellion against the steeped traditions of the kingdom he inherited. Heading instead into the outside world, he is confronted by a vivid sequence of events, figures and landscapes as he passes beyond the boundaries of childhood.

We Interrupt This Programme - 20 News Stories that Marked the Century written by Peter Barnard performed by Various BBC Presenters on CD (Abridged)£9.99

This item is primarily a hard-backed book as pictured. We have stocked it as it includes an audio CD featuring the great news stories which have broken in upon broadcasting throughout the BBC's prestigious 75-year history. Events include the moon landing, the deaths of Kennedy and Diana, ...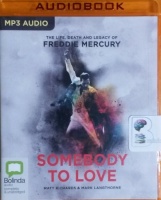 Somebody to Love - The Life, Death and Legacy of Freddie Mercury written by Matt Richards and Mark Langthorne performed by Tim Bruce on MP3 CD (Unabridged)£14.99
When Freddie Mercury died in 1991, aged just 45, the world was rocked by the vibrant and flamboyant star's tragic secret that he had been battling AIDS. The announcement of his diagnosis reached them less than 24-hours before his death, shocking his millions of fans, and fully opening the eyes of the world to...
---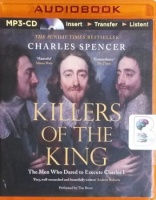 Killers of the King - The Men Who Dared to Execute Charles I written by Charles Spencer performed by Tim Bruce on MP3 CD (Unabridged)£14.99
January, 1649. After seven years of fighting in the bloodiest war in Britain's history, Parliament had overpowered King Charles I and now faced a problem: what to do with a defeated king, a king who refused to surrender?Parliamentarians resolved to do the unthinkable, to disregard the Divine Right of Kings ...
---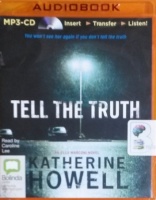 Tell the Truth written by Katherine Howell performed by Caroline Lee and on MP3 CD (Unabridged)£14.99
Detective Ella Marconi has her work cut out for her trying to unravel the lies surrounding her latest, thrilling case. Paramedic Stacey Durham has an idyllic life: her dream job, a beautiful house, and a devoted husband. Until her car is found abandoned and covered in her blood. Detective Ella Marconi knows...
---
---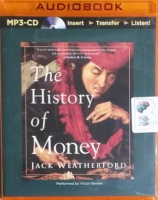 The History of Money written by Jack Weatherford performed by Victor Bevine and on MP3 CD (Unabridged)£24.99
From primitive man's cowrie shells to the electronic cash card, from the markets of Timbuktu to the New York Stock Exchange, The History of Money explores how money and the many forms of exchange have affected us, and how they will continue to shape all aspects of our lives - economic, political, and personal.
---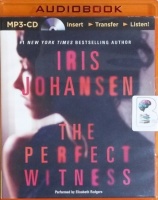 The Perfect Witness written by Iris Johansen performed by Elisabeth Rodgers on MP3 CD (Unabridged)£14.99
From the #1 New York Times bestselling author comes an explosive new thriller She had the perfect life. She had the perfect cover. She was the perfect witness. Until they found her. From the blockbuster bestselling author of the Eve Duncan novels comes a new, stand alone thriller about a woman with a...
---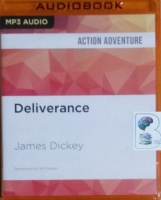 Deliverance written by James Dickey performed by Will Patton on MP3 CD (Unabridged)£14.99
The smash-hit best seller that inspired the acclaimed 1972 film starring Jon Voight, Burt Reynolds, Ned Beatty, and Ronny Cox is now available in unabridged audio for the very first time. The setting is the Georgia wilderness, where the state's most remote white-water river awaits. In the thundering froth of that...
---
---
---
---
---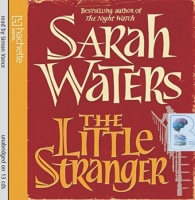 The Little Stranger written by Sarah Waters performed by Simon Vance on CD (Unabridged)£16.99 - £19.99
After her award-winning trilogy of Victorian novels, Sarah Waters turned to the 1940s and wrote THE NIGHT WATCH, a tender and tragic novel set against the backdrop of wartime Britain. Shortlisted for both the Orange and the Man Booker, it went straight to number one in the bestseller chart. In a dusty post-war...
---
---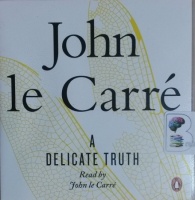 A Delicate Truth written by John le Carre performed by John le Carre on CD (Unabridged)£19.99
A counter-terror operation, codenamed Wildlife, is being mounted in Britain's most precious colony, Gibraltar. Its purpose: to capture and abduct a high-value jihadist arms-buyer.