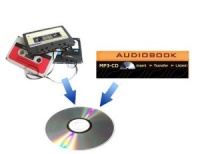 Large Fixed Price Audio Transfer Service£30.00
This is the fixed price £30.00 item to be used when ordering conversion of a 6-9 hour Audio Cassette or MP3 CD title.
---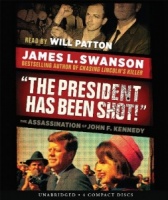 "The President Has Been Shot!" - The Assassination of JFK written by James L. Swanson performed by Will Patton on CD (Unabridged)£9.99
A very good overview of the information currently available on this tragic death.
Read by Will Paton.
---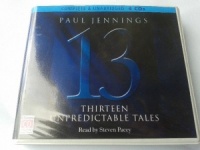 13 Unpredictable Tales written by Paul Jennings performed by Steven Pacey on CD (Unabridged)£29.99
A selection of the best short stories from Paul Jennings' earlier Puffin titles. Everyone is entirely different but all are wacky and extraordinary. Subjects range from the longest kiss ever, to a boy who becomes transparent - and the stories are all unpredictable!
---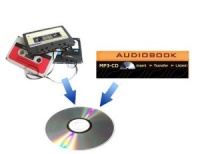 3 Hour Fixed Price Audio Transfer£10.00
This is the fixed price £10 item to be used when ordering conversion of a sub 3 hour Audio Cassette or MP3 CD title.
---
---
---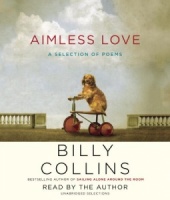 Aimless Love written by Billy Collins performed by Billy Collins on CD (Unabridged)£12.99
From the two-term Poet Laureate of the United States Billy Collins comes his first compilation of new and selected poems in twelve years. Aimless Love combines new poems with selections from four previous books—Nine Horses, The Trouble with Poetry, Ballistics, and Horoscopes for the Dead.
---
---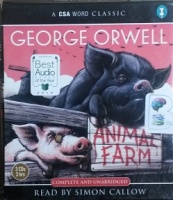 Animal Farm written by George Orwell performed by Simon Callow on CD (Unabridged)£19.99
George Orwell's 1945 satire on the perils of Stalinism has proved magnificently long-lived as a parable about totalitarianism anywhere and has given the world at least one immortal phrase: "Everyone is equal, but some are more equal than others."
---
---
---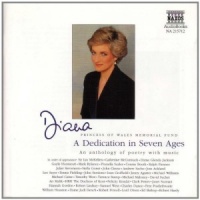 Diana - A Dedication in Seven Ages written by Various Famous Poets performed by Various Famous Actors on CD (Abridged)£5.99
An anthology of poetry accompanied by classical music, based on Lord Owen's "Seven Ages: Poetry for a Lifetime".
The CDs feature over 100 poems read by 40 actors.
They include: Michael Caine reading Rudyard Kipling's "If"; Ralph Fiennes reading Thomas Hood's "I Remember, I Remember"; John Cleese reading "The Owl and the Pussycat"; and Pete Postlethwaite reading "Kubla Khan".
---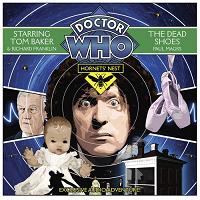 Dr Who - Hornet's Nest - The Dead Shoes written by Paul Magrs performed by Tom Baker, Richard Franklin, Susan Jameson and Clare Corbett on CD (Abridged)£4.99
Visiting the English seaside town of Cromer in the summer of 1932, the Doctor happens upon the strange world of the Cromer Palace of Curios. The young Ernestina Scott is unusually beguiled by one of the museum's exhibits, and when the Doctor befriends her, they unwittingly embark upon a terrifying escapade.
---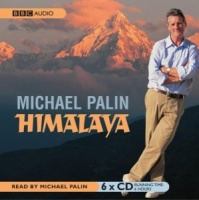 Himalaya written by Michael Palin performed by Michael Palin on CD (Abridged)£4.99
Michael Palin reads his own entertainingly written account of his journey accross the countries of the Himalayas, accompanying a major BBC TV series in 2004.
---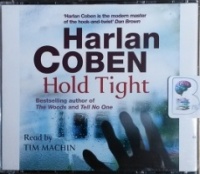 Hold Tight written by Harlan Coben performed by Tim Machin on CD (Abridged)£3.99 - £4.99
Tia and Mike Baye never imagined they'd become the type of overprotective parents who spy on their kids. But their 16-year-old son Adam has been unusually distant lately, and after the suicide of his classmate Spencer, they can't help but worry.
---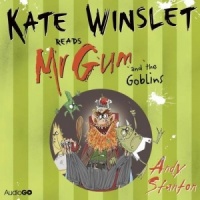 Kate Winslet reads Mr Gum and the Goblins written by Andy Stanton performed by Kate Winslet on CD (Unabridged)£4.99 - £6.99
Shabba me whiskers! It's one of those Mr Gum books by Andy Stanton. They're only the craziest, funnest most amazing books for children in the world.
New In January 2018 Part 1
(in alphabetical order)
6 Minute English - British Life written by BBC Learning English performed by BBC Learning English Team on CD (Unabridged)£4.99

Learn and improve your English with the BBC.Collected here for the first time are 12 episodes from BBC Learning English's popular 6 Minute English series. Aimed at intermediate level learners of English, each programme examines a different topic which is discussed and explained to help learners ...

6 Minute English - Science and Technology written by BBC Learning English performed by BBC Learning English Team on CD (Unabridged)£4.99

Learn and improve your English with the BBC. Collected here for the first time are 12 episodes from BBC Learning English's popular "6 Minute English" series. Aimed at intermediate level learners of English, each programme examines a different topic which is discussed and explained to help ....

All of Me - My Extraordinary Life written by Barbara Windsor performed by Barbara Windsor and on Cassette (Abridged)£9.99

Barbara Windsor has dug deep into her soul to write one of the most brutally honest, passionate celebrity memoirs ever. This is a spectacular success story of a hugely - respected British icon who has seen and done it all, in theatre, film and TV, from "Blackpool" to "Broadway", working with all ....

Der Steppenwolf written by Hermann Hesse performed by Manfred Zapatka, Dieter Mann, Rolf Hoppe and Anna Thalbach on CD (Abridged)£19.99

GERMAN VERSION - A lonely and sensitive man's critique of bourgeois society is put to the test when he meets Hermine, who shows him the pleasures of the mind and body.

Der Wanderer - Geschichten und Gedanken written by Paulo Coelho performed by Markus Hoffmann on CD (Abridged)£4.99

GERMAN VERSION - Geschichten und Gedanken über das Wagnis der Liebe, über Angst und Mut, die Macht der Gewohnheit und das Risiko des eigenen Weges, über Moralisten und Doktrinäre, über Schönheit, Wunder und verlorene Söhne. Seit 2008 ist Sven Görtz die deutsche Stimme von Paulo Coelho.

Fireman Sam - Paper Plane Down written by BBC Childrens Team performed by BBC Childrens on CD (Abridged)£4.99 - £9.99

This title includes seven episodes from the hugely popular all-new animated series featuring Fireman Sam and his friends from Pontypandy - as seen on TV.

It includes "Paper Plane Down Hot", "Cold Running Sniffer Dog"; "Perilous Path"; "The New Hero Next Door"; "Santa Overboard"; "Best Foot Forward"; and, "Baa Baa Baby".

George Orwell written by Gordon Bowker performed by Christopher Kay on Cassette (Unabridged)£19.99

George Orwell was one of the greatest writers England produced in the last century. He left an enduring mark on our language and culture, with concepts such as 'Big Brother' and 'Room 101.' His reputation rests not only on his political shrewdness and his sharp satires....

Kes written by Barry Hines performed by Colin Welland on Cassette (Abridged)£19.99

This item has been graded as Acceptable due to a tape tension issue at the beginning of tape 1 which lasts for a couple of seconds. Other than this the tapes play perfectly. Billy, a disaffected young boy, has problems at school and at home: he's neglected by his mother, beaten by his brother ....

My First Times Tables written by Little Star Creations performed by Little Star Creations Team on CD (Unabridged)£3.99

First times tables songs for children from 1 to 12. Songs are sung twice once with delayed answers. A great introduction to the world of multiplication.

Once Upon a Fairy Tale - The Frog Price, Little Red Riding Hood, Rumplestiltskin and Goldilocks and the Three Bears written by Traditional Authors performed by An Enormous Cast of World Famous Actors and Actresses on Hardback book and CD (Abridged)£7.99 - £9.99

A colorful collection of four popular nursery tales is retold by more than twenty celebrity authors and illustrators and includes a CD of the famous celebrities -- The Frog Prince, Little Red Riding Hood, Rumplestiltskin and Goldilocks and the Three Bears. Brilliant!

Peter and the Wolf and the Young Person's Guide to the Orchestra written by Prokofiev and Britten performed by Dame Edna Everage on CD (Unabridged)£3.99

Hello Possums! I have always loved music and I'm not ashamed to say that music rather loves me Although I'm not a trained singer, internationally acclaimed conductors and music buffs the world over always put me up there with Dame Joan Sutherland, Dame Kiri and any other dame ....

Radio Drama Collection written by Agatha Christie performed by BBC Full Cast Dramatisation on CD (Unabridged)£9.99

Three classic BBC Radio 4 full-cast dramatisations.

The Mysterious Affair at Styles, Murder at the Vicarage and The Sittaford Mystery

Red to Black written by Alex Dryden performed by Sophie Ward on CD (Unabridged)£9.99

A spy thriller, a love story and a chilling look at a resurgent superpower... At the dawn of the new millennium, Finn, an MI6 spy, and Anna, a colonel of the KGB, have been sent to spy on each other. Instead they find a love that becomes to only truth they can trust.

Round the Horne written by Barry Took performed by Barry Took on Cassette (Abridged)£6.99

From 1965 to 1968, Round the Horne boldly went where no programme had previously dared, bringing a frenetic mix of wit, satire, parody and downright innuendo to the BBC airwaves.

From its roots as a successor to Beyond Our Ken it became an institution, earning a place in the hearts of listeners worldwide and in the annals of radio comedy.

Slaughterhouse 5 written by Kurt Vonnegut performed by William Dufris and on Cassette (Unabridged)£29.99

Billy Pilgrim is the son of an American barber. He serves as a chaplain's assistant in World War II, is captured by the Germans, and he survives the largest massacre in European history the fire bombing of Dresden. After the war Billy makes a great deal of money as an optometrist, and on his wedding ...

The Bone Collector written by Jeffery Deaver performed by Kerry Shale on CD (Abridged)£4.99

New York City is thrown into chaos by the assaults of the Bone Collector, a serial kidnapper and killer who gives the police a chance to save his victims from death by leaving obscure clues. The cops go to Lincoln Rhyme, an ex-NYPD forensics expert left paralysed after an accident on the job.

The Burning Wire written by Jeffery Deaver performed by Kerry Shale on CD (Abridged)£4.99

New York is being held to ransom. Manhattan's electricity grid has been the victim of a horrific attack and more are planned. While the FBI and Homeland Security try to determine who's behind the carnage, Lincoln Rhyme and Amelia Sachs race to decode the forensics in order to prevent the next assault.

The Law of Attraction - The Basics of the Teachings of Abraham written by Esther and Jerry Hicks performed by Esther Hicks and Jerry Hicks on CD (Abridged)£9.99

You've most likely heard the saying "Like attracts like," "Birds of a feather flock together," or "It is done unto you as you believe" (a belief is only a thought you keep thinking); and although the Law of Attraction has been alluded to by some of the greatest teachers in history, it has never before been ....

The Puffin Book of Stories for Five-Year-Olds written by Margaret Mahy, James Riordan and Malorie Blackman performed by Adjoa Andoh, Rula Lenska, Zubin Varla and Kevin Whately on CD (Abridged)£4.99

This wonderful collection of stories has been enjoyed in particular by children around the age of five years. Coming from all over the world, they include the tale of Eric and his elephant, of the hungry hedgehog who decides to eat hamburgers, of the Indian King who never takes a bath and of the little ....

The Stone Monkey written by Jeffery Deaver performed by Kerry Shale on CD (Abridged)£4.99

Lincoln and Amelia are recruited to track down a cargo ship carrying two dozen illegal Chinese immigrants, as well as the notorious human smuggler and killer known as Youling - the Ghost. But when the capture goes disastrously wrong, Lincoln and Amelia find themselves in a race to stop the Ghost ....

The Years written by Virginia Woolf performed by Finty Williams on Cassette (Unabridged)£19.99

As the Pargiters, a middle-class English family, move from the oppressive confines of the Victorian home of the 1880s to the `present day' of the 1930s, they are weighed down by the pressures of war, the social strictures of patriarchy, capitalism and Empire, and the rise of Fascism.

Tideline written by Penny Hancock performed by Juanita McMahon and Charlotte Strevens on CD (Unabridged)£6.99

One winter's afternoon, Sonia opens the door of her beautiful riverside home to fifteen-year-old Jez, the nephew of a family friend. He's come to borrow some music. Sonia invites him in and soon decides that she isn't going to let him leave. As Sonia's desire to keep Jez hidden and protected from the ....

Touchline Tales written by Des Lynam and Christopher Matthew performed by Des Lynam and Christopher Matthew on CD (Unabridged)£4.99

Four selected episodes from both BBC Radio 4 series featuring Des Lynam and Christopher Matthew. Old friends Des Lynam and Christopher Matthew visit some famous sporting venues to enjoy, observe, reminisce and trade tales.

Twelfth Night written by William Shakespeare performed by David Tennant, Naomi Frederick and Paul Ready on CD (Unabridged)£7.99

David Tennant stars as Malvolio in Shakespeare's comedy of disguise, madness and love. One of Shakespeare's happiest plays, Twelfth Night is both a comedy of misrule and a trenchant attack on puritanism. Disguise and deceit leads to misadventure, madness and mistaken love.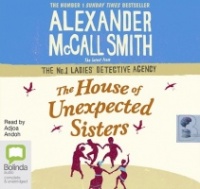 The House of Unexpected Sisters written by Alexander McCall Smith performed by Adjoa Andoh on CD (Unabridged)£39.99
Precious Ramotswe has always idolised her father, the late Obed Ramotswe. She feels that she knows all about his life – but does she? Sometimes our parents surprise us, and we discover that things were not quite what we thought them to be.
---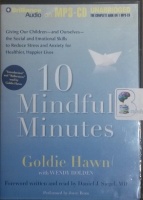 10 Mindful Minutes written by Goldie Hawn with Wendy Holden performed by Goldie Hawn, Daniel J. Siegel and Joyce Bean on MP3 CD (Unabridged)£14.99
Across the country, the revolutionary MindUP program, which was developed under the auspices of the Hawn Foundation, established by Goldie Hawn, is teaching children vital social and emotional skills. By understanding how their brains work, children discover where their emotions come from....
---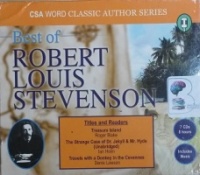 Best of Robert Louis Stevenson written by Robert Louis Stevenson performed by Roger Blake, Ian Holm and Denis Lawson on CD (Abridged)£14.99
This brilliant collection of the best of Robert Louis Stevenson includes Treasure Island, The Strange Case of Dr Jekyll and Mr Hyde and Travels with a Donkey in the Cevennes.
---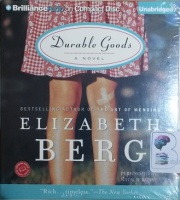 Durable Goods written by Elizabeth Berg performed by Natalie Ross on CD (Unabridged)£9.99
On the hot Texas army base she calls home, Katie spends the lazy days of her summer waiting: waiting to grow up; waiting for Dickie Mack to fall in love with her; waiting for her breasts to blossom; waiting for the beatings to stop. Since their mother died, Katie and her older sister, Diane....
---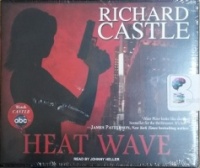 Heat Wave written by Richard Castle performed by Johnny Heller on CD (Unabridged)£19.99
A New York real estate tycoon plunges to his death on a Manhattan sidewalk. A trophy wife with a past survives a narrow escape from a brazen attack. Mobsters and moguls with no shortage of reasons to kill trot out their alibis. And then, in the suffocating grip of a record heat wave...
---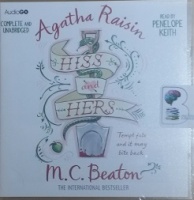 Hiss and Hers written by M.C. Beaton performed by Penelope Keith on CD (Unabridged)£19.99
Agatha has fallen in love - again. This time it's the local gardener, George Marston, she has her eye on. But competition for his attention abounds. With her shameless determination Agatha will do anything to get her man - including footing the bill for a charity ball in town just for the chance to dance with him.
---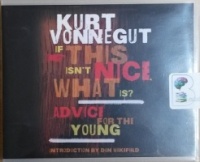 If This isn't Nice, What is? Advice for the Young written by Kurt Vonnegut performed by Dan Wakefield, Scott Brick and Kevin T. Collins on CD (Unabridged)£14.99
Master storyteller and satirist Kurt Vonnegut was one of the most in-demand commencement speakers of his time. For each occasion, Vonnegut's words were unfailingly unique, insightful, and witty, and they stayed with audience members long after graduation.
---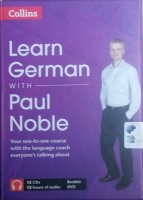 Learn German with Paul Noble written by Paul Noble performed by Paul Noble on CD (Unabridged)£29.99
An exciting approach to learning German with the easy, relaxed appeal of an audio-only product. Over 12 hours of easy-listening. No books. No rote memorisation. No chance of failure. For all those who have struggled to learn German in the past. For all those who think they're just not a linguist.
---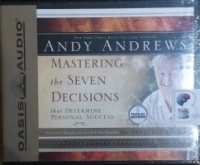 Mastering the Seven Decisions that Determine Personal Success written by Andy Andrews performed by Andy Andrews on CD (Unabridged)£14.99
The Responsible Decision: The buck stops here. I accept responsibility for my past. I am responsible for my success. I will not let my history control my destiny. The Guided Decision: I will seek wisdom. The Active Decision: I am a person of action. The Certain Decision: I have a decided heart.
---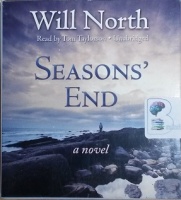 Seasons' End written by Will North performed by Tom Taylorson on CD (Unabridged)£14.99
Every summer for generations, three families intertwined by history, marriage, and career have spent "the season" at their beach cottage compounds on an island in Puget Sound. Today, Martha "Pete" Petersen, married to Tyler Strong, is the lynchpin of the "summer people."
---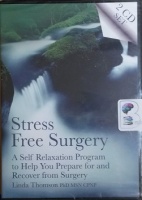 Stress Free Surgery written by Linda Thomson PhD MSN CPNP performed by Linda Thomson on CD (Unabridged)£19.99 - £24.99
This 2 CD set contains everything you need to accompany any surgery you are undergoing. Forty years of research has shown that patients who are psychologically prepared for surgery have improved outcomes. Hypnosis, when used in addition to anesthesia, can decrease anxiety and pain....
---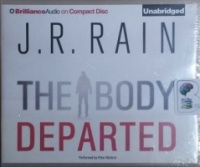 The Body Departed written by J.R. Rain performed by Peter Berkrot on CD (Unabridged)£11.99
James Blakely is a good man who has done some bad things in his time. So when he's viciously gunned down in his sleep, he's faced with a choice: Proceed immediately to an afterlife of eternal damnation or haunt the world of the living in search of redemption - and one last shot at heaven.
---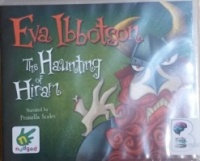 The Haunting of Hiram written by Eva Ibbotson performed by Prunella Scales on CD (Unabridged)£14.99
What is young Alex MacBuff to do? 'I will buy your castle,' declared Hiram C. Hopgood. 'But only if there are no ghosts!' Alex MacBuff can't afford to keep his beloved Castle Carra - and an American millionaire has made him an offer he can't refuse. But the castle is full of ghosts!
---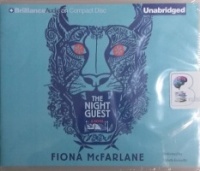 The Night Guest written by Fiona McFarlane performed by Lisbeth Kennelly on CD (Unabridged)£19.99
In an isolated house on the New South Wales coast, Ruth - a widow whose sons work abroad - lives alone. Until one day a stranger bowls up, announcing that she's been sent by the authorities to be Ruth's carer. At first, Ruth is happy to have the company.
---