---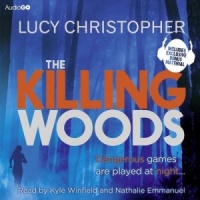 The Killing Woods written by Lucy Christopher performed by Kyle Winfield and Nethalie Emmanuel on CD (Unabridged)£4.99
Emily's dad is accused of murdering a teenage girl in the woods behind her house, the place she played in as a child.
She's sure he's innocent, but what did happen? Determined to find out, and afraid of what she might discover, Emily seeks out the boyfriend of the murdered girl.
---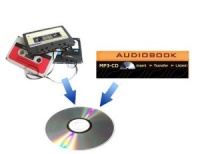 3 Hour Fixed Price Audio Transfer£10.00
This is the fixed price £10 item to be used when ordering conversion of a sub 3 hour Audio Cassette or MP3 CD title.
---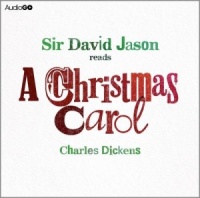 A Christmas Carol written by Charles Dickens performed by David Jason on CD (Abridged)£9.99
Dickens's story of solitary miser Ebenezer Scrooge, who is taught the true meaning of Christmas by the three ghosts of Christmas past, present and future, has been adapted into countless film and stage versions and is today the most famous and loved of all Christmas tales.
---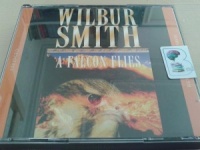 A Falcon Flies written by Wilbur Smith performed by Martin Jarvis on CD (Abridged)£4.99 - £8.99
A Falcon Flies is the first bestselling novel in Wilbur Smith's epic tale of Africa, The Ballantyne Novels. In search of a father they barely remember, Zouga and Dr Robyn Ballantyne board Mungo St John's magnificent clipper to speed them to Africa.
---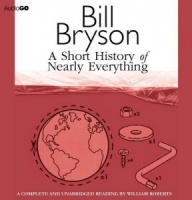 A Short History of Nearly Everything written by Bill Bryson performed by William Roberts on CD (Unabridged)£24.99 - £29.99
In A Short History of Nearly Everything, beloved author Bill Bryson confronts his greatest challenge yet: to understand—and, if possible, answer—the oldest, biggest questions we have posed about the universe and ourselves.
---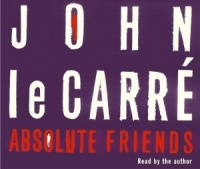 Absolute Friends written by John le Carre performed by John le Carre on CD (Abridged)£6.99
Absolute Friends is a superbly paced novel spanning fifty-six years, a theatrical masterstroke of tragi-comic writing, and a savage fable of our times, almost of our hours.
---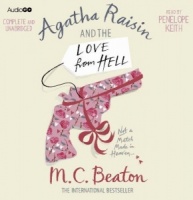 Agatha Raisin and the Love from Hell written by M.C. Beaton performed by Penelope Keith on CD (Unabridged)£9.99 - £24.99
A Genius performance by Penelope Keith!
No happily ever after for her! Recently married to neighbour James Lacey, Agatha quickly finds that love is not all it's cracked up to be - soon the newly-weds are living in separate cottages and accusing each other of infidelity.
---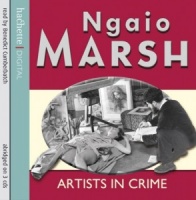 Artists in Crime written by Ngaio Marsh performed by Benedict Cumberbatch on CD (Abridged)£7.99 - £12.99
A Benedict Cumberbatch Genius Performance!
It started as a student exercise, the knife under the drape, the model's pose chalked in place. But before Agatha Troy, artist and instructor, returns to the class, the pose has been re-enacted in earnest....
---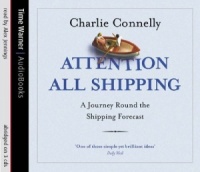 Attention All Shipping written by Charlie Connelly performed by Alex Jennings on CD (Abridged)£9.99
This solemn, rhythmic intonation of the shipping forecast on BBC radio is as familiar as the sound of Big Ben chiming the hour.
Since its first broadcast in the 1920s it has inspired poems, songs and novels in addition to its intended objective of warning generations of seafarers of impending storms and gales.
---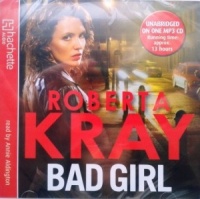 Bad Girl written by Roberta Kray performed by Annie Aldington on MP3 CD (Unabridged)£4.99
The Quinns are one of the most feared criminal gangs in London's East End.
So the reaction of Joe Quinn to the news that his daughter Lynsey is involved with a policeman is predictable and swift, and a pregnant Lynsey finds herself out on the street, bruised and alone.
---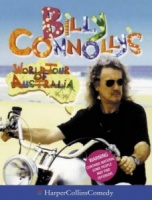 Billy Connolly's World Tour of Australia written by Billy Connolly performed by Billy Connolly on CD (Abridged)£7.99
Travelling by plane, motorbike, boat and foot, Billy Connolly tours the country performing his stage show and delivers and individual commentary on all things Australian.
---
Blood Hunt written by Ian Rankin performed by Steven Pacey on CD (Unabridged)£39.99
It begins with a phone call. Gordon Reeve's brother has been found dead in his car in San Diego - the car was locked from the inside, a gun in his hand. In the US to identify the body Gordon comes to realise that his brother has in fact been murdered. What's more, it is soon obvious that his own life is in danger.
---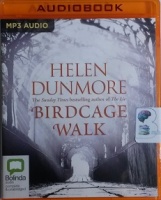 Bridcage Walk written by Helen Dunmore performed by Emma Fenney on MP3 CD (Unabridged)£6.99
It is 1792 and Europe is seized by political turmoil and violence. Lizzie Fawkes has grown up in radical circles where each step of the French Revolution is followed with eager idealism. But she has recently married John Diner Tredevant, a property developer who is heavily invested in Bristol's housing ...
---
---
New In January 2018 Part 1
(in alphabetical order)
6 Minute English - British Life written by BBC Learning English performed by BBC Learning English Team on CD (Unabridged)£4.99

Learn and improve your English with the BBC.Collected here for the first time are 12 episodes from BBC Learning English's popular 6 Minute English series. Aimed at intermediate level learners of English, each programme examines a different topic which is discussed and explained to help learners ...

6 Minute English - Science and Technology written by BBC Learning English performed by BBC Learning English Team on CD (Unabridged)£4.99

Learn and improve your English with the BBC. Collected here for the first time are 12 episodes from BBC Learning English's popular "6 Minute English" series. Aimed at intermediate level learners of English, each programme examines a different topic which is discussed and explained to help ....

All of Me - My Extraordinary Life written by Barbara Windsor performed by Barbara Windsor and on Cassette (Abridged)£9.99

Barbara Windsor has dug deep into her soul to write one of the most brutally honest, passionate celebrity memoirs ever. This is a spectacular success story of a hugely - respected British icon who has seen and done it all, in theatre, film and TV, from "Blackpool" to "Broadway", working with all ....

Der Steppenwolf written by Hermann Hesse performed by Manfred Zapatka, Dieter Mann, Rolf Hoppe and Anna Thalbach on CD (Abridged)£19.99

GERMAN VERSION - A lonely and sensitive man's critique of bourgeois society is put to the test when he meets Hermine, who shows him the pleasures of the mind and body.

Der Wanderer - Geschichten und Gedanken written by Paulo Coelho performed by Markus Hoffmann on CD (Abridged)£4.99

GERMAN VERSION - Geschichten und Gedanken über das Wagnis der Liebe, über Angst und Mut, die Macht der Gewohnheit und das Risiko des eigenen Weges, über Moralisten und Doktrinäre, über Schönheit, Wunder und verlorene Söhne. Seit 2008 ist Sven Görtz die deutsche Stimme von Paulo Coelho.

Fireman Sam - Paper Plane Down written by BBC Childrens Team performed by BBC Childrens on CD (Abridged)£4.99 - £9.99

This title includes seven episodes from the hugely popular all-new animated series featuring Fireman Sam and his friends from Pontypandy - as seen on TV.

It includes "Paper Plane Down Hot", "Cold Running Sniffer Dog"; "Perilous Path"; "The New Hero Next Door"; "Santa Overboard"; "Best Foot Forward"; and, "Baa Baa Baby".

George Orwell written by Gordon Bowker performed by Christopher Kay on Cassette (Unabridged)£19.99

George Orwell was one of the greatest writers England produced in the last century. He left an enduring mark on our language and culture, with concepts such as 'Big Brother' and 'Room 101.' His reputation rests not only on his political shrewdness and his sharp satires....

Kes written by Barry Hines performed by Colin Welland on Cassette (Abridged)£19.99

This item has been graded as Acceptable due to a tape tension issue at the beginning of tape 1 which lasts for a couple of seconds. Other than this the tapes play perfectly. Billy, a disaffected young boy, has problems at school and at home: he's neglected by his mother, beaten by his brother ....

My First Times Tables written by Little Star Creations performed by Little Star Creations Team on CD (Unabridged)£3.99

First times tables songs for children from 1 to 12. Songs are sung twice once with delayed answers. A great introduction to the world of multiplication.

Once Upon a Fairy Tale - The Frog Price, Little Red Riding Hood, Rumplestiltskin and Goldilocks and the Three Bears written by Traditional Authors performed by An Enormous Cast of World Famous Actors and Actresses on Hardback book and CD (Abridged)£7.99 - £9.99

A colorful collection of four popular nursery tales is retold by more than twenty celebrity authors and illustrators and includes a CD of the famous celebrities -- The Frog Prince, Little Red Riding Hood, Rumplestiltskin and Goldilocks and the Three Bears. Brilliant!

Peter and the Wolf and the Young Person's Guide to the Orchestra written by Prokofiev and Britten performed by Dame Edna Everage on CD (Unabridged)£3.99

Hello Possums! I have always loved music and I'm not ashamed to say that music rather loves me Although I'm not a trained singer, internationally acclaimed conductors and music buffs the world over always put me up there with Dame Joan Sutherland, Dame Kiri and any other dame ....

Radio Drama Collection written by Agatha Christie performed by BBC Full Cast Dramatisation on CD (Unabridged)£9.99

Three classic BBC Radio 4 full-cast dramatisations.

The Mysterious Affair at Styles, Murder at the Vicarage and The Sittaford Mystery

Red to Black written by Alex Dryden performed by Sophie Ward on CD (Unabridged)£9.99

A spy thriller, a love story and a chilling look at a resurgent superpower... At the dawn of the new millennium, Finn, an MI6 spy, and Anna, a colonel of the KGB, have been sent to spy on each other. Instead they find a love that becomes to only truth they can trust.

Round the Horne written by Barry Took performed by Barry Took on Cassette (Abridged)£6.99

From 1965 to 1968, Round the Horne boldly went where no programme had previously dared, bringing a frenetic mix of wit, satire, parody and downright innuendo to the BBC airwaves.

From its roots as a successor to Beyond Our Ken it became an institution, earning a place in the hearts of listeners worldwide and in the annals of radio comedy.

Slaughterhouse 5 written by Kurt Vonnegut performed by William Dufris and on Cassette (Unabridged)£29.99

Billy Pilgrim is the son of an American barber. He serves as a chaplain's assistant in World War II, is captured by the Germans, and he survives the largest massacre in European history the fire bombing of Dresden. After the war Billy makes a great deal of money as an optometrist, and on his wedding ...

The Burning Wire written by Jeffery Deaver performed by Kerry Shale on CD (Abridged)£4.99

New York is being held to ransom. Manhattan's electricity grid has been the victim of a horrific attack and more are planned. While the FBI and Homeland Security try to determine who's behind the carnage, Lincoln Rhyme and Amelia Sachs race to decode the forensics in order to prevent the next assault.

The Law of Attraction - The Basics of the Teachings of Abraham written by Esther and Jerry Hicks performed by Esther Hicks and Jerry Hicks on CD (Abridged)£9.99

You've most likely heard the saying "Like attracts like," "Birds of a feather flock together," or "It is done unto you as you believe" (a belief is only a thought you keep thinking); and although the Law of Attraction has been alluded to by some of the greatest teachers in history, it has never before been ....

The Puffin Book of Stories for Five-Year-Olds written by Margaret Mahy, James Riordan and Malorie Blackman performed by Adjoa Andoh, Rula Lenska, Zubin Varla and Kevin Whately on CD (Abridged)£4.99

This wonderful collection of stories has been enjoyed in particular by children around the age of five years. Coming from all over the world, they include the tale of Eric and his elephant, of the hungry hedgehog who decides to eat hamburgers, of the Indian King who never takes a bath and of the little ....

The Stone Monkey written by Jeffery Deaver performed by Kerry Shale on CD (Abridged)£4.99

Lincoln and Amelia are recruited to track down a cargo ship carrying two dozen illegal Chinese immigrants, as well as the notorious human smuggler and killer known as Youling - the Ghost. But when the capture goes disastrously wrong, Lincoln and Amelia find themselves in a race to stop the Ghost ....

The Years written by Virginia Woolf performed by Finty Williams on Cassette (Unabridged)£19.99

As the Pargiters, a middle-class English family, move from the oppressive confines of the Victorian home of the 1880s to the `present day' of the 1930s, they are weighed down by the pressures of war, the social strictures of patriarchy, capitalism and Empire, and the rise of Fascism.

Tideline written by Penny Hancock performed by Juanita McMahon and Charlotte Strevens on CD (Unabridged)£6.99

One winter's afternoon, Sonia opens the door of her beautiful riverside home to fifteen-year-old Jez, the nephew of a family friend. He's come to borrow some music. Sonia invites him in and soon decides that she isn't going to let him leave. As Sonia's desire to keep Jez hidden and protected from the ....

Touchline Tales written by Des Lynam and Christopher Matthew performed by Des Lynam and Christopher Matthew on CD (Unabridged)£4.99

Four selected episodes from both BBC Radio 4 series featuring Des Lynam and Christopher Matthew. Old friends Des Lynam and Christopher Matthew visit some famous sporting venues to enjoy, observe, reminisce and trade tales.

Twelfth Night written by William Shakespeare performed by David Tennant, Naomi Frederick and Paul Ready on CD (Unabridged)£7.99

David Tennant stars as Malvolio in Shakespeare's comedy of disguise, madness and love. One of Shakespeare's happiest plays, Twelfth Night is both a comedy of misrule and a trenchant attack on puritanism. Disguise and deceit leads to misadventure, madness and mistaken love.
---
---
---
---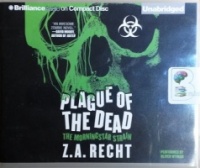 Plague of the Dead - The Morningstar Strain written by Z.A. Recht performed by Oliver Wyman on CD (Unabridged)£9.99
The end begins with a viral outbreak unlike anything mankind has ever encountered before. The infected are subject to delirium, fever, a dramatic increase in violent behavior, and a one-hundred percent mortality rate. Death. But it doesn't end there. The victims return from death to walk the earth.
---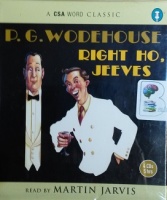 Right Ho, Jeeves written by P.G. Wodehouse performed by Martin Jarvis on CD (Abridged)£19.99
Can Bertie Wooster become Jeeves, at least in the problem-solving department? The odds aren't good, given the mess he makes of everybody's love life when he starts playing rescuer. Gussie Fink-Nottle, who's in love with Madeline Basset, and Tuppy Glossop, who's sometimes engaged to...
---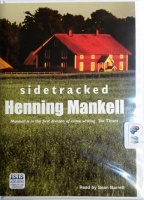 Sidetracked written by Henning Mankell performed by Sean Barrett on Cassette (Unabridged)£29.99
Midsummer approaches, and Wallander prepares for a holiday with the new woman in his life, hopeful that his wayward daughter and his ageing father will cope without him. But his summer is ruined when a girl commits suicide before his eyes, and a former minister of justice is butchered in the...
---
---
---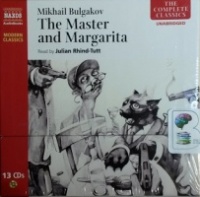 The Master and Margarita written by Mikhail Bulgakov performed by Julian Rhind-Tutt on CD (Unabridged)£39.99
The Devil comes to Moscow; but he isn't all bad. Pontius Pilate sentences a charismatic leader to his death, but yearns for redemption; and a writer tries to destroy his greatest tale, but discovers that manuscripts don't burn. Multilayered and entrancing, blending sharp satire with glorious fantasy...
---
---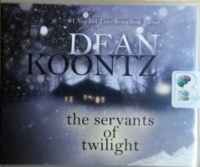 The Servents of Twilight written by Dean Koontz performed by Angela Dawe on CD (Unabridged)£14.99
An ordinary parking lot in southern California. Christine Scavello and her six-year-old son are accosted by a strange old woman. "I know who you are," the woman snaps at the boy. "I know what you are." A scream, a threat - and then a grotesque act of violence. Suddenly Christine's pride and joy...
---
---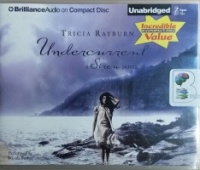 Undercurrent - A Siren Novel written by Tricia Rayburn performed by Nicola Barber on CD (Unabridged)£19.99
The sirens are back, but Vanessa may be the biggest threat of all.... Nothing has been normal since Vanessa Sands learned that her sister was murdered by siren femme fatales of the watery depths and that everything she believed about her family was a lie. Her boyfriend, Simon, has been the only...
---