---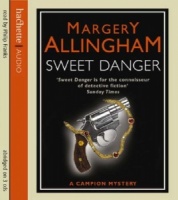 Sweet Danger written by Margery Allingham performed by Philip Franks on CD (Abridged)£6.99 - £8.99
A Genius Performance by Philip Franks!
Way back during the crusades Richard I presented the Huntingforest family with the tiny Balkan state of Averna.
---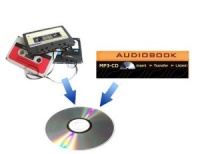 3 Hour Fixed Price Audio Transfer£10.00
This is the fixed price £10 item to be used when ordering conversion of a sub 3 hour Audio Cassette or MP3 CD title.
---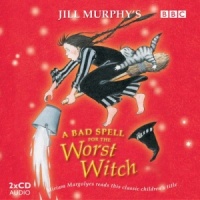 A Bad Spell for the Worst Witch written by Jill Murphy performed by Miriam Margolyes on CD (Abridged)£13.99
Mildred gets off to a good start in her second year at Miss Cackle's Academy, but her sworn enemy, Ethel Hallow, is plotting misfortune, setting Mildred up for a very bad spell, indeed.
---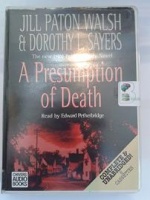 A Presumption of Death written by Jill Paton Walsh and Dorothy L Sayers performed by Edward Petherbridge on Cassette (Unabridged)£29.99 - £39.99
The story opens in 1940. Harriet Vane - now Lady Peter Wimsey - has taken her children to safety in the country. But the war has followed them: glamorous RAF pilots and even more glamorous land-girls scandalise the villagers; the blackout makes the night-time lanes as sinister as the back alleys of London.
---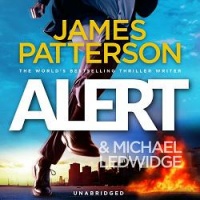 Alert written by James Patterson and Michael Ledwidge performed by Danny Mastrogiorgio and Henry Leyva on CD (Unabridged)£6.99
Every New Yorker's worst nightmare is about to become a reality. New York has seen more than its fair share of horrific attacks, but the city is about to be shaken in a way it never has before. After two devastating catastrophes in quick succession, everyone is on edge.
---
---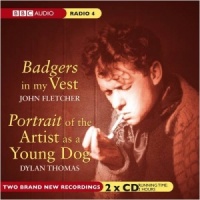 Badgers in My Vest and Portrait of the Artist as a Young Dog written by Dylan Thomas performed by BBC Full Cast Dramatisation on CD (Unabridged)£4.99 - £6.99
Badgers in My Vest is a new, darkly funny play by an acclaimed contemporary playwright, based on a true incident in Dylan Thomas' life.
---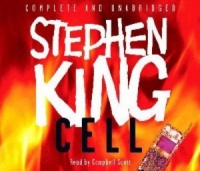 Cell written by Stephen King performed by Campbell Scott on CD (Unabridged)£39.99
'Civilization slipped into its second dark age on an unsurprising track of blood but with a speed that could not have been foreseen by even the most pessimistic futurist. By Halloween, every major city from New York to Moscow stank to the empty heavens and the world as it had been was a memory.
---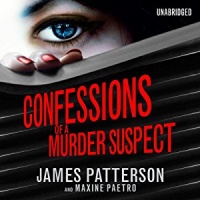 Confessions of a Murder Suspect written by James Patterson and Maxine Paetro performed by Emma Galvin on CD (Unabridged)£11.99
On the night Malcolm and Maud Angel are murdered, their daughter Tandy knows just three things: 1) She was one of the last people to see her parents alive. 2) The suspect list only includes Tandy and her three siblings. 3) She can't trust anyone--maybe not even herself.
---
---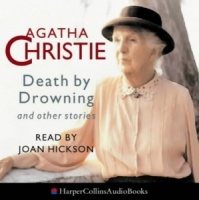 Death by Drowning written by Agatha Christie performed by Joan Hickson on CD (Abridged)£18.99
As well as "Death by Drowning", there are "The Thumbmark of St Peter", "The Herb of Death" and "The Affair at the Bungalow".
---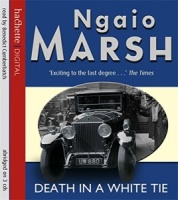 Death in a White Tie written by Ngaio Marsh performed by Benedict Cumberbatch on CD (Abridged)£7.99 - £11.99
A Benedict Cumberbatch Genius Performance!
The season had begun. Débutantes and chaperones were planning their luncheons, teas, dinners, balls. And the blackmailer was planning his strategies, stalking his next victim.
---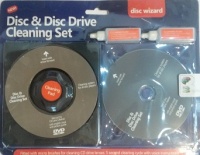 Disk and Disk Drive Cleaning Set written by Disk Wizard performed by Disk Wizard on CD (Unabridged)£4.99
This is an excellent tool to maintain your CD player or computer CD/DVD drive in tip-top condition. Regular use of this disk will ensure you maximise the life of your CD listening device.
---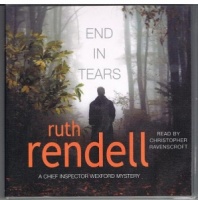 End in Tears written by Ruth Rendell performed by Christopher Ravenscroft on CD (Abridged)£5.99
A lump of concrete dropped deliberately from a little stone bridge kills the wrong person. The young woman in the car behind is spared. But only for a while...
---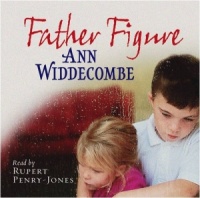 Father Figure written by Ann Widdecombe performed by Rupert Penry-Jones on CD (Abridged)£4.99
Jason Kirk is a 32-year-old teacher who believes he is happily married until he returns home one day to find that his wife has left him, taking their two young children with her.
Suddenly Jason finds the role of father denied to him as he is separated from his children and reduced to the role of visitor.
New In January 2018 Part 1
(in alphabetical order)
6 Minute English - British Life written by BBC Learning English performed by BBC Learning English Team on CD (Unabridged)£4.99

Learn and improve your English with the BBC.Collected here for the first time are 12 episodes from BBC Learning English's popular 6 Minute English series. Aimed at intermediate level learners of English, each programme examines a different topic which is discussed and explained to help learners ...

6 Minute English - Science and Technology written by BBC Learning English performed by BBC Learning English Team on CD (Unabridged)£4.99

Learn and improve your English with the BBC. Collected here for the first time are 12 episodes from BBC Learning English's popular "6 Minute English" series. Aimed at intermediate level learners of English, each programme examines a different topic which is discussed and explained to help ....

All of Me - My Extraordinary Life written by Barbara Windsor performed by Barbara Windsor and on Cassette (Abridged)£9.99

Barbara Windsor has dug deep into her soul to write one of the most brutally honest, passionate celebrity memoirs ever. This is a spectacular success story of a hugely - respected British icon who has seen and done it all, in theatre, film and TV, from "Blackpool" to "Broadway", working with all ....

Der Steppenwolf written by Hermann Hesse performed by Manfred Zapatka, Dieter Mann, Rolf Hoppe and Anna Thalbach on CD (Abridged)£19.99

GERMAN VERSION - A lonely and sensitive man's critique of bourgeois society is put to the test when he meets Hermine, who shows him the pleasures of the mind and body.

Der Wanderer - Geschichten und Gedanken written by Paulo Coelho performed by Markus Hoffmann on CD (Abridged)£4.99

GERMAN VERSION - Geschichten und Gedanken über das Wagnis der Liebe, über Angst und Mut, die Macht der Gewohnheit und das Risiko des eigenen Weges, über Moralisten und Doktrinäre, über Schönheit, Wunder und verlorene Söhne. Seit 2008 ist Sven Görtz die deutsche Stimme von Paulo Coelho.

Fireman Sam - Paper Plane Down written by BBC Childrens Team performed by BBC Childrens on CD (Abridged)£4.99 - £9.99

This title includes seven episodes from the hugely popular all-new animated series featuring Fireman Sam and his friends from Pontypandy - as seen on TV.

It includes "Paper Plane Down Hot", "Cold Running Sniffer Dog"; "Perilous Path"; "The New Hero Next Door"; "Santa Overboard"; "Best Foot Forward"; and, "Baa Baa Baby".

George Orwell written by Gordon Bowker performed by Christopher Kay on Cassette (Unabridged)£19.99

George Orwell was one of the greatest writers England produced in the last century. He left an enduring mark on our language and culture, with concepts such as 'Big Brother' and 'Room 101.' His reputation rests not only on his political shrewdness and his sharp satires....

Kes written by Barry Hines performed by Colin Welland on Cassette (Abridged)£19.99

This item has been graded as Acceptable due to a tape tension issue at the beginning of tape 1 which lasts for a couple of seconds. Other than this the tapes play perfectly. Billy, a disaffected young boy, has problems at school and at home: he's neglected by his mother, beaten by his brother ....

My First Times Tables written by Little Star Creations performed by Little Star Creations Team on CD (Unabridged)£3.99

First times tables songs for children from 1 to 12. Songs are sung twice once with delayed answers. A great introduction to the world of multiplication.

Once Upon a Fairy Tale - The Frog Price, Little Red Riding Hood, Rumplestiltskin and Goldilocks and the Three Bears written by Traditional Authors performed by An Enormous Cast of World Famous Actors and Actresses on Hardback book and CD (Abridged)£7.99 - £9.99

A colorful collection of four popular nursery tales is retold by more than twenty celebrity authors and illustrators and includes a CD of the famous celebrities -- The Frog Prince, Little Red Riding Hood, Rumplestiltskin and Goldilocks and the Three Bears. Brilliant!

Peter and the Wolf and the Young Person's Guide to the Orchestra written by Prokofiev and Britten performed by Dame Edna Everage on CD (Unabridged)£3.99

Hello Possums! I have always loved music and I'm not ashamed to say that music rather loves me Although I'm not a trained singer, internationally acclaimed conductors and music buffs the world over always put me up there with Dame Joan Sutherland, Dame Kiri and any other dame ....

Radio Drama Collection written by Agatha Christie performed by BBC Full Cast Dramatisation on CD (Unabridged)£9.99

Three classic BBC Radio 4 full-cast dramatisations.

The Mysterious Affair at Styles, Murder at the Vicarage and The Sittaford Mystery

Red to Black written by Alex Dryden performed by Sophie Ward on CD (Unabridged)£9.99

A spy thriller, a love story and a chilling look at a resurgent superpower... At the dawn of the new millennium, Finn, an MI6 spy, and Anna, a colonel of the KGB, have been sent to spy on each other. Instead they find a love that becomes to only truth they can trust.

Round the Horne written by Barry Took performed by Barry Took on Cassette (Abridged)£6.99

From 1965 to 1968, Round the Horne boldly went where no programme had previously dared, bringing a frenetic mix of wit, satire, parody and downright innuendo to the BBC airwaves.

From its roots as a successor to Beyond Our Ken it became an institution, earning a place in the hearts of listeners worldwide and in the annals of radio comedy.

Slaughterhouse 5 written by Kurt Vonnegut performed by William Dufris and on Cassette (Unabridged)£29.99

Billy Pilgrim is the son of an American barber. He serves as a chaplain's assistant in World War II, is captured by the Germans, and he survives the largest massacre in European history the fire bombing of Dresden. After the war Billy makes a great deal of money as an optometrist, and on his wedding ...

The Bone Collector written by Jeffery Deaver performed by Kerry Shale on CD (Abridged)£4.99

New York City is thrown into chaos by the assaults of the Bone Collector, a serial kidnapper and killer who gives the police a chance to save his victims from death by leaving obscure clues. The cops go to Lincoln Rhyme, an ex-NYPD forensics expert left paralysed after an accident on the job.

The Burning Wire written by Jeffery Deaver performed by Kerry Shale on CD (Abridged)£4.99

New York is being held to ransom. Manhattan's electricity grid has been the victim of a horrific attack and more are planned. While the FBI and Homeland Security try to determine who's behind the carnage, Lincoln Rhyme and Amelia Sachs race to decode the forensics in order to prevent the next assault.

The Law of Attraction - The Basics of the Teachings of Abraham written by Esther and Jerry Hicks performed by Esther Hicks and Jerry Hicks on CD (Abridged)£9.99

You've most likely heard the saying "Like attracts like," "Birds of a feather flock together," or "It is done unto you as you believe" (a belief is only a thought you keep thinking); and although the Law of Attraction has been alluded to by some of the greatest teachers in history, it has never before been ....

The Puffin Book of Stories for Five-Year-Olds written by Margaret Mahy, James Riordan and Malorie Blackman performed by Adjoa Andoh, Rula Lenska, Zubin Varla and Kevin Whately on CD (Abridged)£4.99

This wonderful collection of stories has been enjoyed in particular by children around the age of five years. Coming from all over the world, they include the tale of Eric and his elephant, of the hungry hedgehog who decides to eat hamburgers, of the Indian King who never takes a bath and of the little ....

The Stone Monkey written by Jeffery Deaver performed by Kerry Shale on CD (Abridged)£4.99

Lincoln and Amelia are recruited to track down a cargo ship carrying two dozen illegal Chinese immigrants, as well as the notorious human smuggler and killer known as Youling - the Ghost. But when the capture goes disastrously wrong, Lincoln and Amelia find themselves in a race to stop the Ghost ....

The Years written by Virginia Woolf performed by Finty Williams on Cassette (Unabridged)£19.99

As the Pargiters, a middle-class English family, move from the oppressive confines of the Victorian home of the 1880s to the `present day' of the 1930s, they are weighed down by the pressures of war, the social strictures of patriarchy, capitalism and Empire, and the rise of Fascism.

Tideline written by Penny Hancock performed by Juanita McMahon and Charlotte Strevens on CD (Unabridged)£6.99

One winter's afternoon, Sonia opens the door of her beautiful riverside home to fifteen-year-old Jez, the nephew of a family friend. He's come to borrow some music. Sonia invites him in and soon decides that she isn't going to let him leave. As Sonia's desire to keep Jez hidden and protected from the ....

Touchline Tales written by Des Lynam and Christopher Matthew performed by Des Lynam and Christopher Matthew on CD (Unabridged)£4.99

Four selected episodes from both BBC Radio 4 series featuring Des Lynam and Christopher Matthew. Old friends Des Lynam and Christopher Matthew visit some famous sporting venues to enjoy, observe, reminisce and trade tales.

Twelfth Night written by William Shakespeare performed by David Tennant, Naomi Frederick and Paul Ready on CD (Unabridged)£7.99

David Tennant stars as Malvolio in Shakespeare's comedy of disguise, madness and love. One of Shakespeare's happiest plays, Twelfth Night is both a comedy of misrule and a trenchant attack on puritanism. Disguise and deceit leads to misadventure, madness and mistaken love.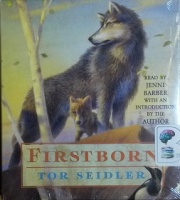 Firstborn written by Tor Seidler performed by Jenni Barber on CD (Unabridged)£9.99
A young wolf seeks the bravery to be himself in this lyrical homage to challenging societal stereotypes, from the author of National Book Award Finalist Mean Margaret and The Wainscott Weasel. Wolves. Predators of the wild. Stalkers of the forests. Born into rankings and expected to live up to their roles.
---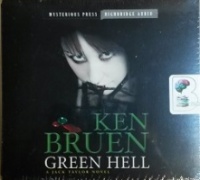 Green Hell - A Jack Taylor Novel written by Ken Bruen performed by John Lee on CD (Unabridged)£14.99
Ireland's master of poetic crime fiction, called "an Irish treasure" by Shelf Awareness, spins a new alcohol-fueled Jack Taylor plot, featuring a Rhodes scholar gone astray, and professor with a violent streak, and a young woman who almost makes Jack look tame.
---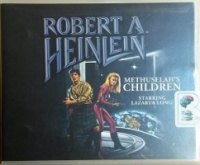 Methuselah's Children written by Robert A. Heinlein performed by MacLeod Andrews on CD (Unabridged)£29.99
After the fall of the American Ayatollahs as foretold in Stranger in a Strange Land and chronicled in Revolt in 2100, the United States of America at last fulfills the promise inherent in its first Revolution: for the first time in human history there is a nation with Liberty and Justice for All.
---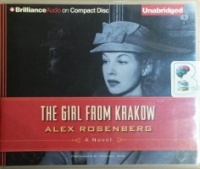 The Girl from Krakow written by Alex Rosenberg performed by Michael Page on CD (Unabridged)£29.99
It's 1935. Rita Feuerstahl comes to the university in Krakow intent on enjoying her freedom. But life has other things in store—marriage, a love affair, a child, all in the shadows of the oncoming war. When the war arrives, Rita is armed with a secret so enormous that it could cost the Allies everything..
---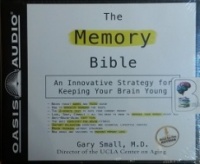 The Memory Bible written by Gary Small M.D. performed by Gary Small M.D. on CD (Unabridged)£19.99
This brain fitness program has helped thousands of people improve their ability to remember everyday issues. Based on Dr. Small's scientific discoveries, The Memory Bible can immediately improve your mental performance. It includes a "brain diet," brain exercises, brain training tips, effective drugs...
---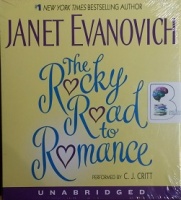 The Rocky Road to Romance written by Janet Evanovich performed by C.J. Critt on CD (Unabridged)£9.99
When the delightful, daffy Dog Lady of station WZZZ offered to take on the temporary job of traffic reporter, Steve Crow tried to think of reasons to turn Daisy Adams down. Perhaps he knew that sharing the close quarters of a car with her for hours would give the handsome program director...
---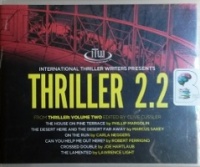 Thriller 2.2 written by Famous Thriller Writers performed by Natalie Ross, Luke Daniels, David Colacci and Dan John Miller on CD (Unabridged)£9.99
The House on Pine Terrace is an intricate puzzle a crime that leads to a romance that triggers another crime that ends with a mystery, which makes you question every event in the story. The Desert Here and the Desert Far Away is a haunting exploration of the wounds our warriors bear, not all of which...
---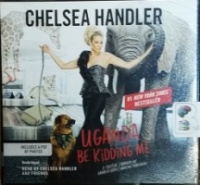 Uganda Be Kidding Me written by Chelsea Handler performed by Chelsea Handler on CD (Unabridged)£19.99
Wherever Chelsea Handler travels, one thing is certain: she always ends up in the land of the ridiculous. Now, in this uproarious collection, she sneaks her sharp wit through airport security and delivers her most absurd and hilarious stories ever. On safari in Africa, it's anyone's guess as to what's...
---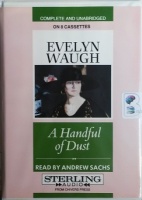 A Handful of Dust written by Evelyn Waugh performed by Andrew Sachs on Cassette (Unabridged)£39.99
After seven years of marriage, the beautiful Lady Brenda Last has grown bored with life at Hetton Abbey, the Gothic mansion that is the pride and joy of her husband, Tony. She drifts into an affair with the shallow socialite John Beaver and forsakes Tony for the Belgravia set.
---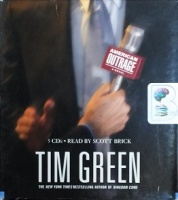 American Outrage written by Tim Green performed by Scott Brick on CD (Abridged)£14.99
Jake Carlson, a correspondent for the television news show American Outrage, inhabits a world of sensational trials and crazed celebrities. One of the nation's top television journalists, he's used to dragging himself through the dirt to get to the truth.
---
---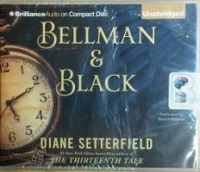 Bellman and Black written by Diane Setterfield performed by Daniel Phipott on CD (Unabridged)£19.99
Caught up in a moment of boyhood competition, William Bellman recklessly aims his slingshot at a rook resting on a branch, killing the bird instantly. It is a small but cruel act, and is soon forgotten. By the time he is grown, with a wife and children of his own, William seems to have put the whole....
---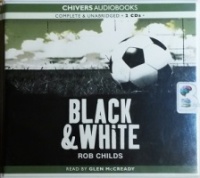 Black and White written by Rob Childs performed by Glen McCready on CD (Unabridged)£19.99
Josh is soccer-mad and can't wait to show off his ball skills to his new classmates. After all, he is the nephew of Ossie Williams - the best footballer in the country. Josh's arrival gives shy Matthew more confidence, but it is not welcomed by Rajesh, the school goalkeeper and captain.
---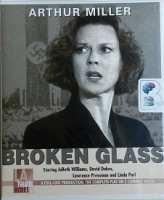 Broken Glass written by Arthur Miller performed by JoBeth Williams, Linda Purl, Lawrence Pressman and David Dukes on CD (Abridged)£19.99
Set in 1938 Brooklyn, this gripping psychological mystery begins when attractive, level-headed Sylvia Gellburg suddenly loses her ability to walk. The only clue lies in Sylvia's obsession with news accounts from Germany. Safe in Brooklyn, she is terrified by Nazi violence or is it something closer to home?
---