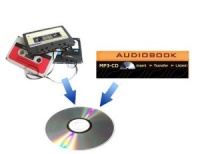 3 Hour Fixed Price Audio Transfer£15.00
This is the fixed price £15 item to be used when ordering conversion of a sub 3 hour Audio Cassette or MP3 CD title.
---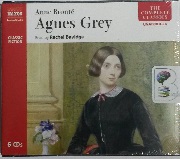 Agnes Grey written by Anne Bronte performed by Rachel Bavidge on CD (Unabridged)£24.99 - £29.99
For all those captivated by the trials of Jane Eyre, Anne Brontës heroine Agnes Grey is the ideal counterpoint. Agnes Grey is widely considered to be the best record of the precarious position of the governess in Victorian society, and the insolence, neglect and dependence that the gentle ....
---
---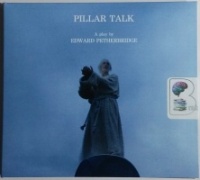 Pillar Talk - A Play written by Edward Petherbridge performed by Edward Petherbridge on CD (Unabridged)£14.99
Exclusive to Brainfood Audiobooks! Esteemed actor Edward (Nicholas Nickleby) Petherbridge uses the story of Symeon Stylites, the 5th century monk who lived on a pillar for thirty-six years, as a framework for an existential inquiry into imagination, belief, doubt, miracles and why one would live 'as I live.'
---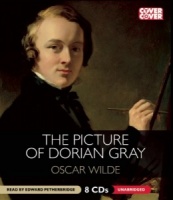 The Picture of Dorian Gray written by Oscar Wilde performed by Edward Petherbridge on CD (Unabridged)£29.99 - £34.99
A Genius Performance by Edward Petherbridge!
Dorian Gray is a child of his time. A young man who is only interested in appearances and, as the story continues, not so much about reality. He has a picture painted and makes a deal with the "devil" so that all the sins he commits are visited on the painting and not on him. This tale has something to say to every generation and is performed by the Genius that is Edward Petherbridge!
---
---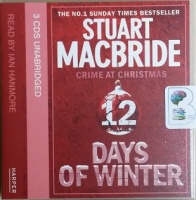 12 Days of Winter written by Stuart MacBride performed by Ian Hanmore on CD (Unabridged)£19.99 - £29.99
A collection of interlinked tales of crime and retribution laced with dark humour, set around the festive season – from the No. 1 bestseller Stuart MacBride
Thieves, drug dealers, lap-dancers, gangsters and even the odd good guy populate these twelve tales exploring the seedier side of life in North East Scotland.
---
---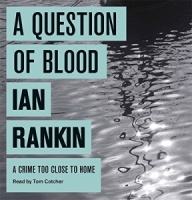 A Question of Blood written by Ian Rankin performed by Tom Cotcher on CD (Unabridged)£29.99
Two seventeen-year-olds are killed by an ex-Army loner who has gone off the rails. The mystery takes Rebus into the heart of a shattered community.
---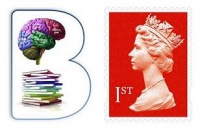 Additional Airmail Postage for Edward Petherbridges Gift to Austrilia£15.00
This is the Additional Postage charge for Edward Petherbridge's audiobook order as one item is required to be sent to Australia.
---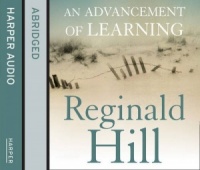 An Advancement of Learning written by Reginald Hill performed by Warren Clarke on CD (Abridged)£4.99 - £14.99
Lecturers having it away with students, witches' sabbaths on the sand dunes, a body buried under a statue in the gardens, and a fresh rash of killings.
---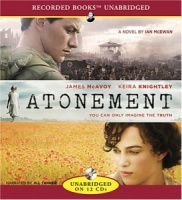 Atonement written by Ian McEwan performed by Jill Tanner on CD (Unabridged)£21.99
On the hottest day of the summer of 1934, thirteen-year-old Briony Tallis sees her sister Cecilia strip off her clothes and plunge into the fountain in the garden of their country house. Watching her is Robbie Turner, her childhood friend who, like Cecilia, has recently come down from Cambridge.
---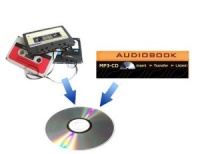 Audio Repair and Audio Transfer for Customers Own Tapes£35.00
Audio Repair and Audio Transfer of Customer Own Tapes
If you have a damaged audio tape that needs repairing and then transferring to Audio CD this is the service for you.
You should place an order for this item for each tape that requires repair and recording.
---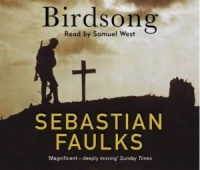 Birdsong written by Sebastian Faulks performed by Samuel West on CD (Abridged)£6.99 - £9.99
A Genius Performance by Samuel West!
Set before and during the Great War, Birdsong captures the drama of that era on both a national and a personal scale. It is the story of Stephen, a young Englishman, who arrives in Amiens in 1910.
---
---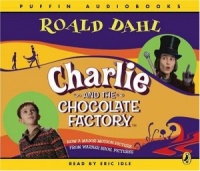 Charlie and the Chocolate Factory written by Roald Dahl performed by Eric Idle on CD (Unabridged)£4.99
This is a special audio edition of Charlie and the Chocolate Factory, read by Eric Idle, which will be published at the same time as the Warner Bros film.
Charlie Bucket thinks he's the luckiest boy alive when he unwraps one of Willy Wonka's Whipple-Scrumptious Fudgemallow Delights to find the last golden ticket.
New In January 2018 Part 1
(in alphabetical order)
6 Minute English - British Life written by BBC Learning English performed by BBC Learning English Team on CD (Unabridged)£4.99

Learn and improve your English with the BBC.Collected here for the first time are 12 episodes from BBC Learning English's popular 6 Minute English series. Aimed at intermediate level learners of English, each programme examines a different topic which is discussed and explained to help learners ...

6 Minute English - Science and Technology written by BBC Learning English performed by BBC Learning English Team on CD (Unabridged)£4.99

Learn and improve your English with the BBC. Collected here for the first time are 12 episodes from BBC Learning English's popular "6 Minute English" series. Aimed at intermediate level learners of English, each programme examines a different topic which is discussed and explained to help ....

All of Me - My Extraordinary Life written by Barbara Windsor performed by Barbara Windsor and on Cassette (Abridged)£9.99

Barbara Windsor has dug deep into her soul to write one of the most brutally honest, passionate celebrity memoirs ever. This is a spectacular success story of a hugely - respected British icon who has seen and done it all, in theatre, film and TV, from "Blackpool" to "Broadway", working with all ....

Der Steppenwolf written by Hermann Hesse performed by Manfred Zapatka, Dieter Mann, Rolf Hoppe and Anna Thalbach on CD (Abridged)£19.99

GERMAN VERSION - A lonely and sensitive man's critique of bourgeois society is put to the test when he meets Hermine, who shows him the pleasures of the mind and body.

Der Wanderer - Geschichten und Gedanken written by Paulo Coelho performed by Markus Hoffmann on CD (Abridged)£4.99

GERMAN VERSION - Geschichten und Gedanken über das Wagnis der Liebe, über Angst und Mut, die Macht der Gewohnheit und das Risiko des eigenen Weges, über Moralisten und Doktrinäre, über Schönheit, Wunder und verlorene Söhne. Seit 2008 ist Sven Görtz die deutsche Stimme von Paulo Coelho.

Fireman Sam - Paper Plane Down written by BBC Childrens Team performed by BBC Childrens on CD (Abridged)£4.99 - £9.99

This title includes seven episodes from the hugely popular all-new animated series featuring Fireman Sam and his friends from Pontypandy - as seen on TV.

It includes "Paper Plane Down Hot", "Cold Running Sniffer Dog"; "Perilous Path"; "The New Hero Next Door"; "Santa Overboard"; "Best Foot Forward"; and, "Baa Baa Baby".

George Orwell written by Gordon Bowker performed by Christopher Kay on Cassette (Unabridged)£19.99

George Orwell was one of the greatest writers England produced in the last century. He left an enduring mark on our language and culture, with concepts such as 'Big Brother' and 'Room 101.' His reputation rests not only on his political shrewdness and his sharp satires....

Kes written by Barry Hines performed by Colin Welland on Cassette (Abridged)£19.99

This item has been graded as Acceptable due to a tape tension issue at the beginning of tape 1 which lasts for a couple of seconds. Other than this the tapes play perfectly. Billy, a disaffected young boy, has problems at school and at home: he's neglected by his mother, beaten by his brother ....

My First Times Tables written by Little Star Creations performed by Little Star Creations Team on CD (Unabridged)£3.99

First times tables songs for children from 1 to 12. Songs are sung twice once with delayed answers. A great introduction to the world of multiplication.

Once Upon a Fairy Tale - The Frog Price, Little Red Riding Hood, Rumplestiltskin and Goldilocks and the Three Bears written by Traditional Authors performed by An Enormous Cast of World Famous Actors and Actresses on Hardback book and CD (Abridged)£7.99 - £9.99

A colorful collection of four popular nursery tales is retold by more than twenty celebrity authors and illustrators and includes a CD of the famous celebrities -- The Frog Prince, Little Red Riding Hood, Rumplestiltskin and Goldilocks and the Three Bears. Brilliant!

Peter and the Wolf and the Young Person's Guide to the Orchestra written by Prokofiev and Britten performed by Dame Edna Everage on CD (Unabridged)£3.99

Hello Possums! I have always loved music and I'm not ashamed to say that music rather loves me Although I'm not a trained singer, internationally acclaimed conductors and music buffs the world over always put me up there with Dame Joan Sutherland, Dame Kiri and any other dame ....

Radio Drama Collection written by Agatha Christie performed by BBC Full Cast Dramatisation on CD (Unabridged)£9.99

Three classic BBC Radio 4 full-cast dramatisations.

The Mysterious Affair at Styles, Murder at the Vicarage and The Sittaford Mystery

Red to Black written by Alex Dryden performed by Sophie Ward on CD (Unabridged)£9.99

A spy thriller, a love story and a chilling look at a resurgent superpower... At the dawn of the new millennium, Finn, an MI6 spy, and Anna, a colonel of the KGB, have been sent to spy on each other. Instead they find a love that becomes to only truth they can trust.

Round the Horne written by Barry Took performed by Barry Took on Cassette (Abridged)£6.99

From 1965 to 1968, Round the Horne boldly went where no programme had previously dared, bringing a frenetic mix of wit, satire, parody and downright innuendo to the BBC airwaves.

From its roots as a successor to Beyond Our Ken it became an institution, earning a place in the hearts of listeners worldwide and in the annals of radio comedy.

Slaughterhouse 5 written by Kurt Vonnegut performed by William Dufris and on Cassette (Unabridged)£29.99

Billy Pilgrim is the son of an American barber. He serves as a chaplain's assistant in World War II, is captured by the Germans, and he survives the largest massacre in European history the fire bombing of Dresden. After the war Billy makes a great deal of money as an optometrist, and on his wedding ...

The Burning Wire written by Jeffery Deaver performed by Kerry Shale on CD (Abridged)£4.99

New York is being held to ransom. Manhattan's electricity grid has been the victim of a horrific attack and more are planned. While the FBI and Homeland Security try to determine who's behind the carnage, Lincoln Rhyme and Amelia Sachs race to decode the forensics in order to prevent the next assault.

The Law of Attraction - The Basics of the Teachings of Abraham written by Esther and Jerry Hicks performed by Esther Hicks and Jerry Hicks on CD (Abridged)£9.99

You've most likely heard the saying "Like attracts like," "Birds of a feather flock together," or "It is done unto you as you believe" (a belief is only a thought you keep thinking); and although the Law of Attraction has been alluded to by some of the greatest teachers in history, it has never before been ....

The Puffin Book of Stories for Five-Year-Olds written by Margaret Mahy, James Riordan and Malorie Blackman performed by Adjoa Andoh, Rula Lenska, Zubin Varla and Kevin Whately on CD (Abridged)£4.99

This wonderful collection of stories has been enjoyed in particular by children around the age of five years. Coming from all over the world, they include the tale of Eric and his elephant, of the hungry hedgehog who decides to eat hamburgers, of the Indian King who never takes a bath and of the little ....

The Stone Monkey written by Jeffery Deaver performed by Kerry Shale on CD (Abridged)£4.99

Lincoln and Amelia are recruited to track down a cargo ship carrying two dozen illegal Chinese immigrants, as well as the notorious human smuggler and killer known as Youling - the Ghost. But when the capture goes disastrously wrong, Lincoln and Amelia find themselves in a race to stop the Ghost ....

The Years written by Virginia Woolf performed by Finty Williams on Cassette (Unabridged)£19.99

As the Pargiters, a middle-class English family, move from the oppressive confines of the Victorian home of the 1880s to the `present day' of the 1930s, they are weighed down by the pressures of war, the social strictures of patriarchy, capitalism and Empire, and the rise of Fascism.

Tideline written by Penny Hancock performed by Juanita McMahon and Charlotte Strevens on CD (Unabridged)£6.99

One winter's afternoon, Sonia opens the door of her beautiful riverside home to fifteen-year-old Jez, the nephew of a family friend. He's come to borrow some music. Sonia invites him in and soon decides that she isn't going to let him leave. As Sonia's desire to keep Jez hidden and protected from the ....

Touchline Tales written by Des Lynam and Christopher Matthew performed by Des Lynam and Christopher Matthew on CD (Unabridged)£4.99

Four selected episodes from both BBC Radio 4 series featuring Des Lynam and Christopher Matthew. Old friends Des Lynam and Christopher Matthew visit some famous sporting venues to enjoy, observe, reminisce and trade tales.

Twelfth Night written by William Shakespeare performed by David Tennant, Naomi Frederick and Paul Ready on CD (Unabridged)£7.99

David Tennant stars as Malvolio in Shakespeare's comedy of disguise, madness and love. One of Shakespeare's happiest plays, Twelfth Night is both a comedy of misrule and a trenchant attack on puritanism. Disguise and deceit leads to misadventure, madness and mistaken love.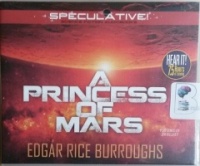 A Princess of Mars written by Edgar Rice Burroughs performed by Jim Killavey on CD (Unabridged)£29.99
Two years before Edgar Rice Burroughs became a worldwide celebrity with the publication of Tarzan of the Apes, he published A Princess of Mars. A futuristic sci-fi fantasy romance, A Princess of Mars tells the story of John Carter, a Civil War veteran who inexplicably finds himself held prisoner...
---
---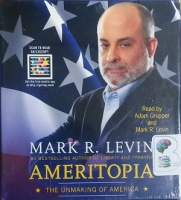 Ameritopia - The Unmaking of America written by Mark R. Levin performed by Adam Grupper and Mark R. Levin on CD (Unabridged)£19.99
In his acclaimed #1 New York Times bestseller, Mark R. Levin explores the psychology, motivations, and history of the utopian movement, its architects--the Founding Fathers, and its modern-day disciples--and how the individual and American society are being devoured by it. Levin asks, what is this...
---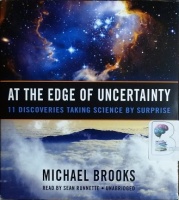 At The Edge of Uncertainty written by Michael Brooks performed by Sean Runnette on CD (Unabridged)£34.99 - £39.99
The atom. The big bang. DNA. Natural selection. All ideas that have revolutionised science - and that were dismissed out of hand when they first appeared. The surprises haven't stopped: here, Michael Brooks, best-selling author of 13 Things That Don't Make Sense, investigates the new wave....
---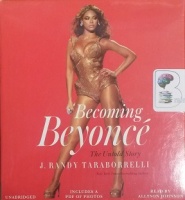 Becoming Beyonce - The Untold Story written by J. Randy Taraborrelli performed by Allyson Johnson on CD (Unabridged)£14.99
The first comprehensive biography ever published about America's favorite living pop icon, Beyoncé, from New York Times bestselling biographer J. Randy Taraborrelli. Beyoncé Knowles is a woman who began her career at the age of eight performing in pageant shows and talent contests, honing her...
---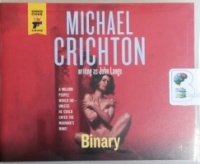 Binary written by Michael Crichton as John Lange performed by Christopher Lane on CD (Unabridged)£19.99
Political radical John Wright is plotting an act of mass destruction - and federal agent John Graves has him under surveillance, trying to figure out what the plot is. When a government computer is hacked and a high-security shipment of nerve gas gets hijacked, Graves puts the pieces together - but can...
---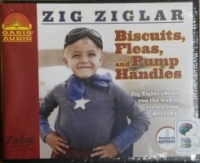 Biscuits, Fleas and Pump Handles - Zig Ziglar shows you the way to create your destiny! written by Zig Ziglar performed by Zig Ziglar on CD (Unabridged)£9.99
This is an inspirational and informative look at how you can achieve remarkable success, wealth, confidence, peace, and joy in your life. You can have it all by adopting the right attitude, positive self-image, setting challenging but achievable goals, adopting a productive work ethic, and establishing good...
---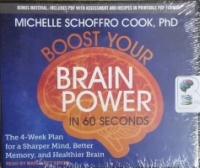 Boost Your Brain Power in 60 Seconds written by Michelle Schoffro Cook, PhD performed by Margaret Strom on CD (Unabridged)£24.99
A new disease is emerging as the leading killer of North Americans: Scientists are predicting that within eight years, brain disease will kill or disable more people than cancer and heart disease combined. Given this shocking new research, we urgently need to know how to protect and improve...
---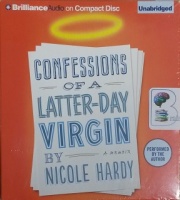 Confessions of a Latter-Day Virgin - A Memoir written by Nicole Hardy performed by Nicole Hardy on CD (Unabridged)£9.99
When Nicole Hardy's eye-opening 'Modern Love' column appeared in the New York Times, the response from readers was overwhelming. Hardy's essay, which exposed the conflict between being true to herself as a woman and remaining true to her Mormon faith, struck a chord with women coast-to-coast.
---
---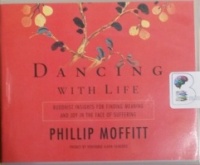 Dancing with Life - Buddhist Insights for Finding Meaning and Joy in the Face of Suffering written by Phillip Moffitt performed by Fred Stella on CD (Unabridged)£19.99
Why do we suffer? Is there a purpose to our pain? Reflecting on his own journey from Esquire magazine editor-in-chief to Buddhist meditation teacher, Phillip Moffitt provides a fresh perspective on the Buddha's ancient wisdom, showing how to move from suffering to new awareness and unanticipated joy.
---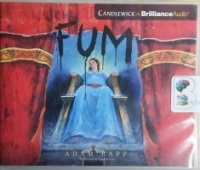 Fum written by Adam Rapp performed by Lauren Ezzo on CD (Unabridged)£14.99
What is it like to be a giant? Meet Corinthia Bledsoe, a seven-foot tall high-school junior who can predict the future. Over seven feet tall and with a newfound ability to sense future events, Corinthia Bledsoe is far more than just another Midwestern high-school junior; she's a force of nature.
---
Midnight written by Stephen Leather performed by Ralph Lister on CD (Unabridged)£29.99
"Your sister is going to hell, Jack Nightingale." Somehow, variations of that line keep former police negotiator Nightingale's life careening in wild, unforeseen directions. This time, it is uttered by a dead woman hanging over a staircase, her neck broken by the laundry cord she tied around it before tossing...
---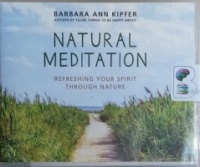 Natural Meditation - Refreshing Your Spirit Through Nature written by Barbara Ann Kipfer performed by Coleen Mario on CD (Unabridged)£19.99
Natural Meditation offers easy-to-follow meditation cues for meditating in natural settings or meditating on natural images or objects. Sidebars throughout the book provide suggestions on how to incorporate nature into your mindfulness practice. The short entries allow readers to open to a page during...
---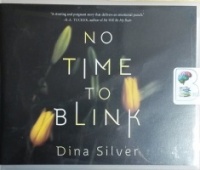 No Time To Blink written by Dina Silver performed by Emily Sutton-Smith and Siiri Scott on CD (Unabridged)£9.99
He knows the one thing that would destroy me would be to separate me from my daughter… Catherine Clarke defied her family's expectations when she married Gabriel, a handsome Lebanese businessman. After moving to Gabriel's homeland and welcoming a baby daughter, Catherine knew she...