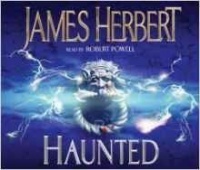 Haunted written by James Herbert performed by Robert Powell on CD (Abridged)£4.99
A ghostly twist. Three nights of terror at the house called Edbrook. Three nights in which David Ash, there to investigate a haunting, will be victim of horrifying games. Three nights in which he will face the blood-chilling enigma of his own past.
---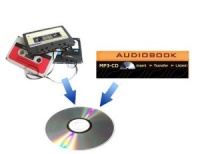 Large Fixed Price Audio Transfer Service£35.00
This is the fixed price £35.00 item to be used when ordering conversion of a 6-9 hour Audio Cassette or MP3 CD title.
---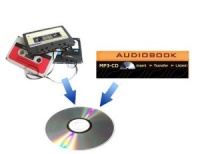 3 Hour Fixed Price Audio Transfer£15.00
This is the fixed price £15 item to be used when ordering conversion of a sub 3 hour Audio Cassette or MP3 CD title.
---
---
---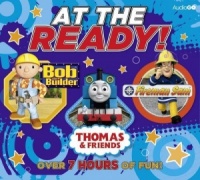 At The Ready! written by Various Childrens Authors performed by Various Famous Actors on CD (Abridged)£39.99
This box set contains over 7 hours of fun from Bob the Builder, Fireman Sam and Tomas the Tank Engine! This would make a brilliant gift that will last considerably longer than the New Year!
---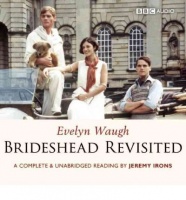 Brideshead Revisited written by Evelyn Waugh performed by Jeremy Irons on CD (Unabridged)£39.99 - £49.99
Brideshead Revisited is Evelyn Waugh's stunning novel of duty and desire set amongst the decadent, faded glory of the English aristocracy in the run-up to the Second World War.
Performed brilliantly by Jeremy Irons
---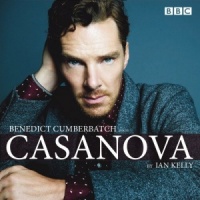 Casanova written by Ian Kelly performed by Benedict Cumberbatch on CD (Abridged)£9.99
Benedict Cumberbatch reads Ian Kelly's biography of one of the most beguiling and controversial individuals of any age.
---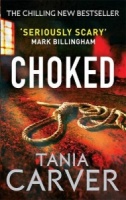 Choked written by Tania Carver performed by Martyn Waites on CD (Abridged)£3.99 - £6.99
'I have something you've lost,' the voice said. 'Your daughter.' He will threaten her. The honeymoon is over for newlywed criminologist Marina Esposito. Her house is in flames. Her cop husband is in a coma. Her baby daughter is missing. And then her phone rings . . .
---
---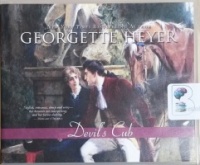 Devil's Cub written by Georgette Heyer performed by Michael Drew on CD (Unabridged)£24.99
The excesses of the young Marquis of Vidal are even wilder than his father's before him. Not for nothing is the reckless duellist and gamester called "the Devil's Cub". But when he is forced to leave the country, Mary Challoner discovers his fiendish plan to abduct her sister. Any only by daring to impersonate...
---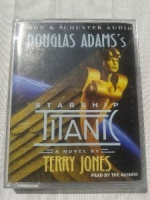 Douglas Adams Starship Titanic written by Terry Jones performed by Terry Jones on Cassette (Abridged)£18.99
At the centre of the galaxy, an unknown civilization is preparing for an event of epic proportions, the launch of the most technologically advanced spaceship ever built - the Starship Titanic. The ship that cannot possibly go wrong.
---
---
---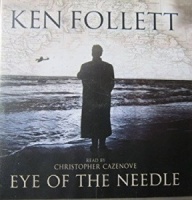 Eye of the Needle written by Ken Follett performed by Christopher Cazenove on CD (Abridged)£14.99 - £17.99
His weapon is the stiletto, his codename: The Needle. He is Hitler's prize undercover agent - a cold and professional killer. It is 1944 and weeks before D-Day. The Allies are disguising their invasion plans with a phoney armada of ships and planes.
---
---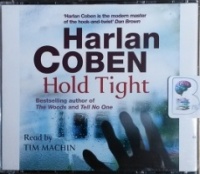 Hold Tight written by Harlan Coben performed by Tim Machin on CD (Abridged)£3.99 - £4.99
Tia and Mike Baye never imagined they'd become the type of overprotective parents who spy on their kids. But their 16-year-old son Adam has been unusually distant lately, and after the suicide of his classmate Spencer, they can't help but worry.
---
---
---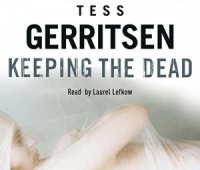 Keeping the Dead written by Tess Gerritsen performed by Laurel Lefkow on CD (Abridged)£4.99 - £7.99
She's Pilgrim Hospital's most unusual patient, and on this Saturday night, a media circus is gathered to record every minute of her visit to the X-ray department.
---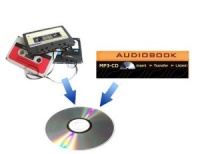 Maximum Fixed Price Audio Transfer Service£55.00
This is the fixed price £55.00 item to be used when ordering conversion of a 15-24 hour Audio Cassette or MP3 CD title.
---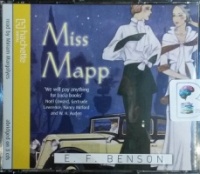 Miss Mapp written by E.F. Benson performed by Miriam Margolyes on CD (Abridged)£4.99
Nothing escapes the snooping opera glasses of Miss Elizabeth Mapp. She whiles away her busy hours observing the small English village of Tilling, and recording the antics in her notebook. But her observations are set to be disrupted by amorous advances of two retired army generals, both vying for her affection.
---
New In February 2019 Part 3
(in alphabetical order)
Boobela and Worm written by Joe Friedman performed by Samantha Bond on CD (Unabridged)£4.99

Boobela is a giant - a young, shy and rather lonely giant. Worm is a worm - wise and opinionated, but above all, he's a clever and loyal friend. They live in a world that's a lot like ours, but not quite. When Boobela meets Worm, she has the chance to overcome her fears, pursue her strange and magical powers ...

Ford County - Stories written by John Grisham performed by John Grisham on CD (Unabridged)£4.99

In his first collection of short stories John Grisham takes us back to Ford County, Mississippi, the setting of his first novel, A TIME TO KILL. ·Wheelchair-bound Inez Graney and her two older sons, Leon and Butch, take a bizarre road trip through the Mississippi Delta to visit the youngest Graney brother...

Harry Potter and the Order of the Phoenix written by J K Rowling performed by Stephen Fry on CD (Unabridged)£39.99

A Genius Performance by Stephen Fry!

There is a door at the end of a silent corridor. And it's haunting Harry Potter's dreams. Why else would he be waking in the middle of the night, screaming in terror?

How Green Was My Valley written by Richard Llewellyn performed by Ralph Cosham on CD (Unabridged)£49.99

Growing up in a mining community in rural South Wales, Huw Morgan is taught many harsh lessons - at the kitchen table, at Chapel and around the pit-head. Looking back on the hardships of his early life, where difficult days are faced with courage but the valleys swell with the sound of Welsh voices

Mrs Pringle written by Miss Read performed by Gwen Watford on Cassette (Unabridged)£19.99

Mrs Pringle, the lugubrious school cleaner, has always been a favourite character in the Fairacre series. Here we trace Maud Pringle's life from childhood visits to the village from her Caxley home, through her working days before her marriage to Fred Pringle, and on to her long association with Fariacre School, and we meet again many old friends as they cross Mrs

Murder in the Mews written by Agatha Christie performed by Nigel Hawthorne on CD (Unabridged)£9.99

4 short stories featuring the great detective himself… How did a woman holding a pistol in her right hand manage to shoot herself in the left temple? What was the link between a ghost sighting and the disappearance of top secert military plans? How did the bullet that killed Sir Gervase shatter a mirror...

Paradise Lost written by John Milton performed by Anton Lesser on CD (Unabridged)£24.99 - £39.99

A Genius Performance by Anton Lesser! Paradise Lost is the greatest epic poem in the English language. In words remarkable for their richness of rhythm and imagery, Milton tells the story of Man's creation, fall and redemption - to "justify the ways of God to men". Naxos

Skydancer written by Geoffrey Archer performed by Bill Wallis on Cassette (Unabridged)£14.99

Project Skydancer was the brainchild of the Ministry of Defence. Beautiful and terrifying in its simplicity, DS29 had designed new warheads for Polaris missiles, warheads that with consummate ease could evade the new batteries of anti-ballistic missiles the Russians had set up around their prime military targets.

Snow Wolf written by Glenn Meade performed by Steven Pacey on Cassette (Unabridged)£19.99

In the heart of the Cold War, they sent him to plot the ultimate assassination.

Now they want him dead... It is 1953. Joseph Stalin, the world's most tyrannical dictator, is teetering on the edge of insanity, and about to plunge the world into nuclear chaos. Only one man and one woman can penetrate the Iron Curtain and stop this madman, before it's too late.

The Monarchy of England - Volume 1 - The Beginnings written by David Starkey performed by Tim Pigott-Smith on CD (Unabridged)£24.99 - £29.99

The thrilling launch of David Starkey's new mammoth venture – MONARCHY: three books linked to 18 hours of television on the Kings and Queens of England. Volume 1 The Early Kings covers the retreat of the Romans from Britain in 410 to the fall of the House of Lancaster in the middle...

The Ordeal of Gilbert Pinfold written by Evelyn Waugh performed by Michael Cochrane on CD (Unabridged)£24.99

Based on a true episode, this sharply comic novel and Waugh's own biography are entangled in a richly fascinating way. The Ordeal of Gilbert Pinfold - A Conversation Piece recounts a period of mental confusion and breakdown in the life of Gilbert Pinfold, an established novelist of mature years.

The Picture of Dorian Gray written by Oscar Wilde performed by Edward Petherbridge on CD (Unabridged)£29.99 - £39.99

A Genius Performance by Edward Petherbridge! Dorian Gray is a child of his time. A young man who is only interested in appearances and, as the story continues, not so much about reality. He has a picture painted and makes a deal with the "devil" so that all the sins he commits are visited on the..

The Way Through the Woods written by Colin Dexter performed by Michael Pennington on Cassette (Unabridged)£19.99

Morse is enjoying a rare if unsatisfying holiday in Dorset when the first letter appears in The Times. A year before, a stunning Swedish student disappeared from Oxfordshire, leaving behind a rucksack with her identification. As the lady was dishy, young, and traveling alone, the Thames Valley Police ......

Travels with My Aunt written by Graham Greene performed by BBC Radio 4 Full-cast Dramatisation, Dame Hilda Bracket and Charles Kay on Cassette (Abridged)£19.99

Starring Dame Hilda Bracket as Aunt Augusta, this is a Radio 4 dramatization of Graham Greene's novel in which a retired bank manager accompanies his aunt to exotic parts of the world. Henry is introduced to the wilder shores of life, and a morality far beyond his own narrow suburban experience.

Twelve Red Herrings written by Jeffrey Archer performed by David Rintoul on Cassette (Unabridged)£19.99

An imprisoned man is certain that his supposed murder victim is very much alive; a female driver is pursued relentlessly by a menacing figure in another vehicle; a young artist gets the biggest break of her career; a restless beauty manages the perfect birthday celebration; an escaped Iraqi on Saddam...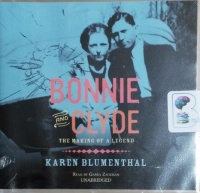 Bonnie and Clyde - The Making of a Legend written by Karen Blumenthal performed by Gabra Zackman on CD (Unabridged)£24.99
Bonnie and Clyde may be the most notorious-and celebrated-outlaw couple America has ever known. This is the true story of how they got that way.Bonnie and Clyde-we've been on a first name basis with them for almost a hundred years. Immortalized in movies, songs, and pop culture references, they are...
---
Breakers written by Edward W. Robertson performed by Ray Chase on CD (Unabridged)£24.99
In New York, Walt Lawson is about to lose his girlfriend Vanessa. In Los Angeles, Raymond and Mia James are about to lose their house. Within days, none of it will matter. When Vanessa dies of the flu, Walt is devastated. But she isn't the last. The virus quickly kills billions, reducing New York to an open grave and...
---
---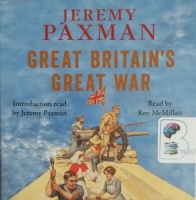 Great Britain's Great War written by Jeremy Paxman performed by Roy McMillan on CD (Unabridged)£9.99
We may think we know about it, but what was life really like for the British people during the First World War? The well-known images - the pointing finger of Lord Kitchener; a Tommy buried in the mud of the Western Front; the memorial poppies of remembrance day - all reinforce the idea that it was a pointless...
---
---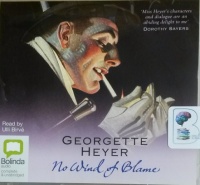 No Wind of Blame written by Georgette Heyer performed by Ulli Birve on CD (Unabridged)£24.99
The superlatively analytical Inspector Hemingway is confronted by a murder that seems impossible - no one was near the murder weapon at the time the shot was fired. Everyone on the scene seems to have a motive, not to mention the wherewithal to commit murder, and alibis that simply don't hold up.
---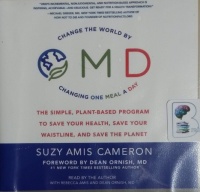 O.M.D. - Change The World by Changing One Meal a Day written by Suzy Amis Cameron performed by Suzy Amis Cameron, Rebecca Amis and Dean Ornish MD on CD (Unabridged)£24.99
Change the world by changing one meal a day. Suzy Amis Cameron - environmental advocate, former actor, and mom of five - presents a clear-eyed and accessible guide for you to improve your health and shrink your personal carbon footprint simply by swapping one meat- and dairy-based meal for a ...
---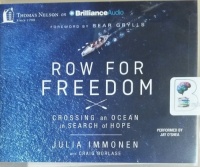 Row For Freedom - Crossing an Ocean in Search of Hope written by Julia Immonen with Craig Borlase performed by Jay O'Shea on CD (Unabridged)£9.99
"When you're in the middle of the adventure, you just have to live it. When you're on an expedition, you put your head down and battle through. Storytelling happens after the finish line... now that time has come [and] Julia can tell her story. The full story." (From the foreword by Bear Grylls.) An incredible account...
---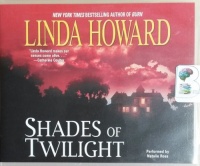 Shades of Twilight written by Linda Howard performed by Natalie Ross on CD (Unabridged)£4.99
Passion, wealth, and murder come together in this unputdownable thriller from the New York Times bestselling "queen of romantic suspense" (Booklist) Linda Howard. Roanna Davenport grew up a wealthy orphan on her grandmother's magnificent estate, Davencourt. There, she wanted for nothing except...
---
---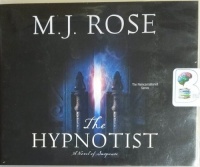 The Hypnotist written by M.J. Rose performed by Phil Gigante on CD (Unabridged)£9.99
Haunted by a 20-year-old murder of a beautiful young painter, Lucian Glass keeps his demons at bay through his fascinating work as a special agent with the FBI's Art Crime Team. Currently investigating a crazed art collector who has begun destroying prized masterworks, Glass is thrust into a bizarre hostage...
---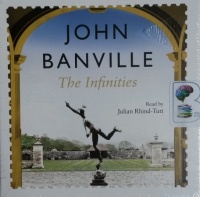 The Infinities written by John Banville performed by Julian Rhind-Tutt on CD (Unabridged)£9.99
The dazzling new novel from the Man Booker Prize-winning author of The Sea Old Adam Godley's time on earth is drawing to an end, and as his wife and children gather at the family home, little do they realize that they are not the only ones who have come to observe the spectacle. The mischievous Greek...
---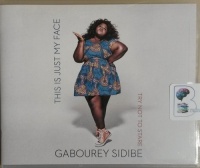 This is Just My Face - Try Not to Stare written by Gabourey Sidibe performed by Gabourey Sidibe on CD (Unabridged)£14.99
The Oscar-nominated Precious star and Empire actress delivers a much-awaited memoir which is wise, complex, smart and funny. This Is Just My Face is the whirlwind tour of Gabourey Sidibe's life so far. In it, we meet her polygamous father, her gifted mother who fed the family by busking on the subway, and...
---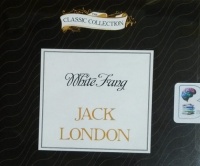 White Fang written by Jack London performed by Theodore Bikel on CD (Abridged)£6.99
White Fang, written by Jack London, tells the story of a half-wolf, half-dog nearly destroyed by the vicious cruelty of men. Near death, White Fang is rescued by Weeden Scott, who takes him home to California. White Fang learns to love his new master, and repays his kindness by saving Scott's father from a...
---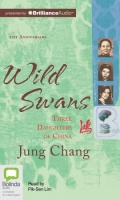 Wild Swans: Three Daughters of China written by Jung Chang performed by Pik-Sen Lim on CD (Unabridged)£29.99
Few books have had such an impact as Wild Swans: a popular best seller and a critically acclaimed history of China that opened up the country to the world. Through the story of three generations of women in her own family - the grandmother given to the warlord as a concubine, the Communist mother, and the...
---
---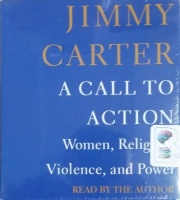 A Call to Action - Women, Religion, Violence and Power written by Jimmy Carter performed by Jimmy Carter on CD (Unabridged)£19.99
The world's discrimination and violence against women and girls is the most serious, pervasive, and ignored violation of basic human rights: This is President Jimmy Carter's call to action. President Carter was encouraged to write this book by a wide coalition of leaders of all faiths. His urgent report is current.
---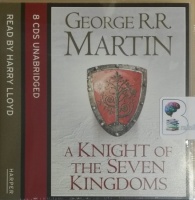 A Knight of the Seven Kingdoms written by George R.R. Martin performed by Harry Lloyd on CD (Unabridged)£19.99
A century before A GAME OF THRONES, two unlikely heroes wandered Westeros… A KNIGHT OF THE SEVEN KINGDOMS compiles the first three official prequel novellas to George R.R. Martin's ongoing masterwork, A SONG OF ICE AND FIRE. Before Tyrion Lannister and Podrick Payne there was Dunk and Egg.
---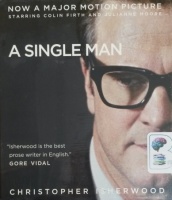 A Single Man written by Christopher Isherwood performed by Simon Prebble on CD (Unabridged)£19.99
Celebrated as a masterpiece from its first publication, A Single Man is the story of George, an English professor in suburban California left heartbroken after the death of his lover, Jim. With devastating clarity and humour, Christopher Isherwood shows George's determination to carry on, evoking the unexpected...
---
---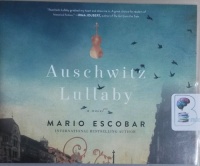 Auschwitz Lullaby written by Mario Escobar performed by Hayley Cresswell on CD (Unabridged)£19.99
Based on the true story of a brave German nurse tasked with caring for Auschwitz's youngest prisoners. "Auschwitz Lullaby grabbed my heart and drew me in. A great choice for readers of historical fiction." (Irma Joubert, author of The Girl from the Train) Auschwitz Lullaby brings to life the story of Helene...