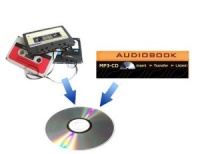 3 Hour Fixed Price Audio Transfer for Customers Own Tapes£25.00
This is the fixed price £25.00 item to be used by Customers when ordering conversion of their own sub 3 hour Audio Cassette or MP3 CD title.
---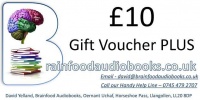 Gift Voucher PLUS 10£10.00
Welcome to the New Brainfood Audiobooks Gift Voucher PLUS! This is a Gift Voucher with a difference.
---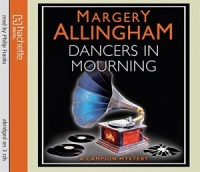 Dancers in Mourning written by Margery Allingham performed by Philip Franks on CD (Abridged)£16.99
A Genius Performance by Philip Franks!
Everyone fell under the spell of Jimmy Sutane, the charming and talented song-and-dance man.
---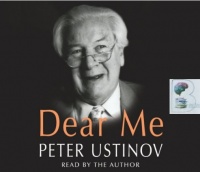 Dear Me written by Peter Ustinov performed by Peter Ustinov on CD (Abridged)£4.99 - £9.99
Sir Peter Ustinov's beautifully crafted autobiography is told with exquisite wit and insight. From his birth in April 1921, it spans his extraordinary career as actor, playwright, film star and director, confirming his early belief that he is 'irrevocably betrothed to laughter'.
---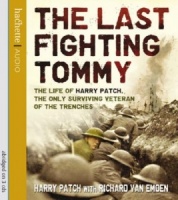 The Last Fighting Tommy written by Harry Patch with Richard Van Emden performed by Alan Howard on CD (Abridged)£5.99 - £6.99
When Harry Patch wrote his memoir in 2007, he was the last British soldier alive to have fought in the trenches of the First World War. He was 109 years old and one of very few people who could directly recall the horror of that conflict.
---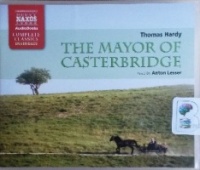 The Mayor of Casterbridge written by Thomas Hardy performed by Anton Lesser on CD (Unabridged)£29.99
Thomas Hardy's novels about the cruel twists of fate that blight our lives have a timeless power to move us. In The Mayor Casterbridge, a young Michael Henchard makes a rash, alcohol-fuelled decision to sell his wife. Despite abstaining from alcohol from this point forward and living an upstanding life.... Naxos
---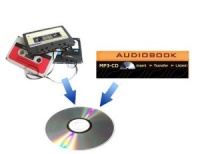 3 Hour Fixed Price Audio Transfer£15.00
This is the fixed price £15 item to be used when ordering conversion of a sub 3 hour Audio Cassette or MP3 CD title.
---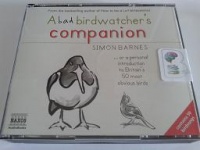 A Bad Birdwatcher's Companion written by Simon Barnes performed by SImon Barnes on CD (Abridged)£9.99
Simon Barnes is one of Britain's leading bird writers and humorists. His weekly column in The Times, his essays for the RSPB magazine and his two books on bad bird-watching have made him one of the characters of the bird world.
---
---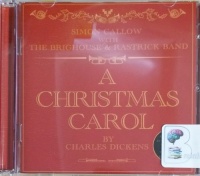 A Christmas Carol written by Charles Dickens performed by Simon Callow and The Brighouse and Rastrick Band on CD (Abridged)£9.99 - £11.99
Marking the 175 anniversary of Charles Dickens' immortal classic 'A Christmas Carol', celebrated actor Simon Callow and one of the world's most respected brass bands The Brighouse and Rastrick Band join forces for this very special Christmas album. It combines Simon Callow's acclaimed adaptation of Charles...
---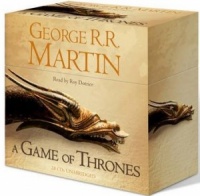 A Game of Thrones written by George R.R. Martin performed by Roy Dotrice on CD (Unabridged)£38.99
This first volume in the hugely popular and highly acclaimed epic fantasy series A SONG OF ICE AND FIRE is unabridged on 28 CDs.
---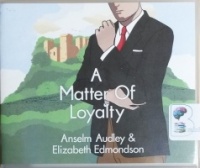 A Matter of Loyalty written by Anselm Audley and Elizabeth Edmondson performed by Michael Page on CD (Unabridged)£19.99
January 1954. Mists cover the hills around Selchester. Someone at the research facility known as the Atomic is leaking secrets to Soviet Russia, and when nuclear scientist Bruno Rothesay goes missing, the British Intelligence Services are convinced he's the mole. Hugo Hawksworth isn't so sure.
---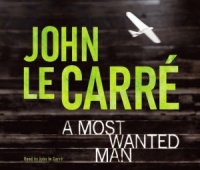 A Most Wanted Man written by John le Carre performed by John le Carre on CD (Abridged)£9.99
A half-starved young Russian man in a long black overcoat is smuggled into Hamburg at dead of night. He has an improbable amount of cash secreted in a purse round his neck. He is a devout Muslim. Or is he? He says his name is Issa.
---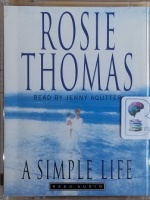 A Simple Life written by Rosie Thomas performed by Jenny Agutter on Cassette (Abridged)£4.99
A new saga from the author of OTHER PEOPLE'S MARRIAGES, about a woman living in America, who has a happy, normal family life, but who also has a secret connected with England which could tear her marriage apart.
---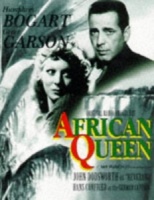 African Queen written by Mr Punch performed by Humphrey Bogart and Greer Garson on Cassette (Unabridged)£5.99
Set in 1915 on the treacherous rivers of war-torn Africa, this production features Charlie Allnut, a gin-drinking river trader, who reluctantly agrees to help the prim missionary, Rose Sayer, to travel down the river and destroy a German gun boat.
---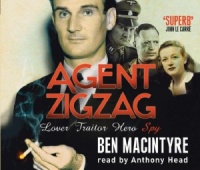 Agent Zigzag written by Ben Macintyre performed by Anthony Head on CD (Abridged)£23.99
Eddie Chapman: rogue, criminal, confidence trickster, hero to both sides and betrayer of all. At the start of the Second World War, Chapman was recruited by the German Secret Service. He was a highly prized Nazi agent.
---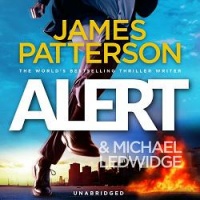 Alert written by James Patterson and Michael Ledwidge performed by Danny Mastrogiorgio and Henry Leyva on CD (Unabridged)£6.99
Every New Yorker's worst nightmare is about to become a reality. New York has seen more than its fair share of horrific attacks, but the city is about to be shaken in a way it never has before. After two devastating catastrophes in quick succession, everyone is on edge.
---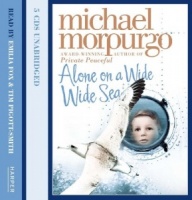 Alone in a Wide Wide Sea written by Michael Morpurgo performed by Tim Pigott-Smith and Emilia Fox on CD (Abridged)£4.99
A Genius Performance by Emilia Fox!
When orphaned Arthur Hobhouse is shipped to Australia after WWII he loses his sister, his country and everything he knows.
---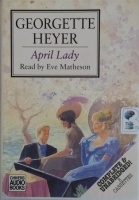 April Lady written by Georgette Heyer performed by Eve Matheson on Cassette (Unabridged)£19.99
When Lord Cardross married 18 year old Lady Helen he also undertook the task of staving off financial disaster for her father, and settled the more pressing gambling debts of her brother. Has Lady Helen only married him for his money?
---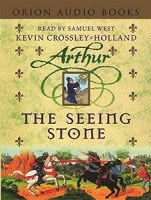 Arthur - The Seeing Stone written by Kevin Crossley-Holland performed by Samuel West on Cassette (Abridged)£4.99
The year is 1199, the place the Welsh Marches. Young Arthur de Caldicot is given a shining stone in which his legendary namesake is revealed. In 100 short chapters that brilliantly evoke life in a medieval manor, stories of the boy King Arthur ....
---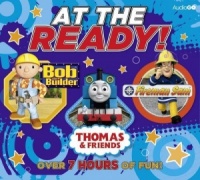 At The Ready! written by Various Childrens Authors performed by Various Famous Actors on CD (Abridged)£39.99
This box set contains over 7 hours of fun from Bob the Builder, Fireman Sam and Tomas the Tank Engine! This would make a brilliant gift that will last considerably longer than the New Year!
New In February 2019 Part 2
(in alphabetical order)
"They Take Our Jobs!" and 20 Other Myths About Immigration - Expanded Edition written by Aviva Chomsky performed by Frankie Corzo on CD (Unabridged)£19.99

In They Take Our Jobs! Aviva Chomsky challenges the underlying assumptions that fuel misinformed claims about immigrants, radically altering our notions of citizenship, discrimination, and U.S. history. Since it was first published, many of the same myths about immigration such as immigrants take...

A Detective in Love written by H.R.F. Keating performed by Sheila Mitchell on CD (Unabridged)£9.99 - £14.99

DCI Harriet Martens is nicknamed the Hard Detective. But for Harriet, love proves more dangerous than any of her cases… Britain's number one tennis star, the beautiful Bubbles Xingara, has been murdered in the grounds of her luxurious house.

A Perfect Universe - Ten Stories written by Scott O'Connor performed by Bronson Pinchot and Therese Plummer on CD (Unabridged)£19.99

Scott O'Connor's novels have been hailed as "astonishing" (Library Journal), and "so insistently stirring, you want to lean in close to catch every word" (The New York Times Book Review). Now, from the author of Untouchable and Half World comes A Perfect Universe, a piercingly emotional cycle...

Ask The Right Questions, Hire The Right People - Fourth Edition written by Ron Fry performed by Patrick Lawlor on CD (Unabridged)£19.99

In this completely updated new edition, the best-selling author of 101 Great Answers to the Toughest Interview Questions and 101 Smart Questions to Ask on Your Interview takes you step by step through the hiring process. Whether you're replacing an employee who's leaving or creating a new position...

Daily Wisdom for Why Does He Do That? - Encouragement for Women Involved with Angry and Controlling Men written by Lundy Bancroft performed by Gary Galone on MP3 CD (Unabridged)£34.99

Even if you've read Why Does He Do That?, it may be hard to see the truth of what is happening to you. You may feel overwhelmed by confusion, loss, and fear, and find yourself looking away from the truth and falling back into traumatic patterns.Like a constant friend, this collection of meditations is a...

El Tono Universal - Sacando Mi Historia a La Luz (Spanish) written by Carlos Santana con Ashley Kahn y Hal Miller performed by Gustavo Rex on CD (Unabridged)£24.99

(Performed in Spanish) The intimate and long-awaited autobiography of a legend In 1967 in San Francisco, just a few weeks after the Summer of Love, a young Mexican guitarist took the stage at the Fillmore Auditorium and played a blistering solo that announced the arrival of a prodigious musical talent.

Fallen written by Carey Baldwin performed by Rebecca Gibel on CD (Unabridged)£29.99

A body just fell from the sky onto Hollywood Boulevard.When a beautiful prostitute is dumped onto the Walk of Fame, FBI profiler Atticus Spenser and forensic psychiatrist Dr. Caitlin Cassidy are called in to solve one of their most baffling cases yet. The media's dubbed him the Fallen Angel Killer...

Fallen written by Carey Baldwin performed by Rebecca Gibel on MP3 CD (Unabridged)£19.99

A body just fell from the sky onto Hollywood Boulevard.When a beautiful prostitute is dumped onto the Walk of Fame, FBI profiler Atticus Spenser and forensic psychiatrist Dr. Caitlin Cassidy are called in to solve one of their most baffling cases yet. The media's dubbed him the Fallen Angel Killer ....

Farmer in the Sky written by Robert A. Heinlein performed by Nick Podehl on CD (Unabridged)£24.99

Farmer In The Sky is a 1953 science fiction novel by Robert A. Heinlein about a teenage boy who emigrates with his family to Jupiter's moon Ganymede, which is in the process of being terraformed. A condensed version of the novel was published in serial form in 1950 in Boys' Life magazine.

Firefly Lane written by Kristin Hannah performed by Susan Ericksen on CD (Unabridged)£29.99

In the summer of 1974, Kate Mularkey has accepted her place at the bottom of the eighth-grade social food chain. Then, to her amazement, the "coolest girl in the world" moves in across the street and wants to be her friend. Tully Hart seems to have it all: beauty, brains, ambition. On the surface...

Horses Never Lie About Love - The Heartwarming Story of a Remarkable Horse Who Changed the World Around Her written by Jana Harris performed by Susanna Burney on CD (Unabridged)£24.99

An award-winning poet and founder of the Switched-on Gutenberg electronic poetry journal recounts her 24-year relationship with a beautiful feral mare who in spite of a troubled past has conveyed help and healing to all humans and horses she has encountered. Read by Susanna Burney.

How to Succeed In Business Without Really Crying - Lessons From A Life in Comedy written by Carol Leifer performed by Carol Leifer and on MP3 CD (Unabridged)£19.99

For many years, television comedy was an exclusive boys' club-until a brilliant comedian named Carol Leifer came along, blazing a trail for funny women everywhere. From Late Night with David Letterman and Saturday Night Live to Seinfeld, The Ellen Show, and Modern Family, Carol has written for...

Kathy Griffin's Celebrity Run-Ins - My A-Z Index written by Kathy Griffin performed by Kathy Griffin on CD (Unabridged)£19.99

From #1 New York Times bestselling author Kathy Griffin, an A-Z compendium of her celebrity run-ins, and the jaw-dropping, charming, and sometimes bizarre anecdotes only she can tell about them. Kathy Griffin's Celebrity Run-Ins is Kathy's funny, juicy index of all of the celebrities she has met during...

London The Biography - The Collected Edition written by Peter Ackroyd performed by Simon Callow on Cassette (Abridged)£19.99 - £24.99

A Genius Performance by Simon Callow! Much of Peter Ackroyd's work has been concerned with the life and past of London but here, as a culmination, is his definitive account of the city. For him it is an organism with its own laws of growth and change, so he regards this as a "biography" rather than a history.

Love From Both Sides written by Nick Spalding performed by Heather Wilds and Napoleon Ryan on CD (Unabridged)£24.99

Sometimes, the hardest part of finding love is keeping a straight face.... For Jamie Newman, being a single guy isn't proving to be much fun, especially when confronted with a sexually belligerent divorcee and a goddess so far out of his league she might as well be a different species. Mind you, being a...

Love Under Different Skies written by Nick Spalding performed by Heather Wilds and Napoleon Ryan on CD (Unabridged)£19.99

Sometimes, the hardest part of staying together is keeping a straight face... Ever wish you could leave all your problems behind and make a fresh start somewhere else? Trade the stresses and strains of everyday life for your own slice of sun-kissed paradise on the other side of the world?

Mad Love written by Nick Spalding performed by Nico Evers-Swindell and Amy London on CD (Unabridged)£19.99

Can two people who have never met make a marriage work? Popular dating site Sociality thinks so, and is marrying London lad Adam to California girl Jessica to prove it. What better way to show that your 'love algorithms' work than to put two complete strangers together in an expensive publicity stunt?

Magnificent Delusions - Pakistan, the United States, and an Epic History of Misunderstanding written by Husain Haqqani performed by Ralph Lister on CD (Unabridged)£14.99 - £19.99

A history of the alliance between America and Pakistan documents each nation's mutual misunderstandings while explaining how each sees the other, in an account that traces the author's firsthand witness to their turbulent partnership.

My Happy Days - Happy and Otherwise written by Marion Ross performed by Marion Ross and The Cast of Happy Days on CD (Unabridged)£29.99

For eleven seasons, Marion Ross was head of one of America's favorite television households. Now meet the lovable real-life woman behind the Happy Days mom . . . Before she was affectionately known to millions as "Mrs. C.," Marion Ross began her career as a Paramount starlet who went on to...

Notorious written by Carey Baldwin performed by Rebecca Gibel on MP3 CD (Unabridged)£19.99

Dallas socialite Cynthia Langhorne is infamous for her beauty, her philanthropy, and her home wrecking-until she's found shot through the heart and posed nude at a fundraising ball. The case is high profile, and there's a bigger problem: Cindy is the wife of a decorated FBI special agent-the prime...

Overcoming Borderline Personality Disorder written by Valerie Porr, MA performed by Donna Postel on CD (Unabridged)£39.99

Overcoming Borderline Personality Disorder is a compassionate and informative guide to understanding this profoundly unsettling-and widely misunderstood-mental illness, believed to affect approximately six percent of the general population.Rather than viewing people with BPD as ...

Pavilion of Women written by Pearl S. Buck performed by Adam Verner on CD (Unabridged)£29.99

On her fortieth birthday, Madame Wu carries out a decision she has been planning for a long time: she tells her husband that after twenty-four years their physical life together is now over and she wishes him to take a second wife. The House of Wu, one of the oldest and most revered in China...

Scanners Live in Vain written by Cordwainer Smith performed by Christopher Strong on CD (Unabridged)£9.99

Man has conquered space, but not without costs. To maintain the space lanes, Scanners have to undergo an operation in which their brain is severed from their sensory inputs to block the pain of space. Scanner Martel has made this sacrifice. He must monitor his vital functions via implanted dials...

Sinatra - Behind the Legend written by J. Randy Taraborrelli performed by Robert Petkoff on CD (Unabridged)£39.99

A look at the life and times of a legendary singer explores the personalities, realities, and controversies surrounding the show business giant.

Still Ranting After All These Years written by Dennis Miller performed by Dennis Miller on CD (Unabridged)£9.99

If you thought Dennis Miller was done ranting, guess again. In Still Ranting After All These Years, recorded in early 2002, Miller is in fine form, commenting on everything from "War and Terrorism" to Enron; from "Obsessed Parents" to the "End of Class;" to "Truth in the Media," and so much more.

The Book of The Unwinding - A Witches of New Orleans Novel written by J.D. Horn performed by Sophie Amoss on CD (Unabridged)£19.99

The struggle for power continues in the sequel to The King of Bones and Ashes from Wall Street Journal bestselling author J.D. Horn. With their magic diminishing, warring factions of New Orleans witches desperately search for the Book of the Unwinding—a legendary grimoire, hidden by spells, that...

The Little Green Book of Getting Your Own Way written by Jeffrey Gitomer performed by Jeffrey Gitomer on CD (Unabridged)£14.99

In this work on the power of persuasion, the author explains how preparation and writing skills are the secrets behind influencing others and how persistence can be the ultimate key to success. Read by the author.

The Sex Issue - Everything You've Always Wanted to Know About Sexuality, Seduction and Desire written by Goop - The Editors performed by Christine Lakin and Jeff Bottoms on CD (Unabridged)£29.99

An eye-catching, conversation-sparking book that answers all your questions on sexuality, seduction, and sex by the editors of GOOP A beautifully illustrated, gift-y, sometimes shocking, fact-filled book that explores everything we've always wondered about sex and relationships, but may have been...

The Vicar of Wakefield written by Oliver Goldsmith performed by Timothy West on Cassette (Unabridged)£29.99

Another Genius Performance by Timothy West! The story opens in the country parsonage of Dr. Primrose, a kindly man who has a good heart, a good family, and a good income. Suddenly, his idyllic life is cruelly devastated by a series of misfortunes, and he ends up in prison. Yet, despite all this...

They Fought Alone - The True Story of the Starr Brothers, British Secret Agents in Nazi-Occupied France written by Charles Glass performed by Allan Corduner on CD (Unabridged)£29.99

"Highly detailed and fast-paced, Charles Glass's They Fought Alone is a must-read for those whose passion is the Resistance literature of World War II." —Alan Furst, author of A Hero of France From the bestselling author of Americans in Paris and The Deserters, the astounding story of Britain's...

This is the Story of a Happy Marriage written by Ann Patchett performed by Ann Patchett on CD (Unabridged)£19.99

"Tell the story of your marriage," my young friend Niki says to me. "Write down how it is you have a happy marriage"' But the story of my marriage, which is the great joy and astonishment of my life, is too much like a fairy tale, the German kind, unsweetened by Disney. This Is the Story of a Happy Marriage is...

Tony Bennett - Just Getting Started written by Tony Bennett with Scott Simon performed by Joe Barrett on CD (Unabridged)£19.99

At 90, musician and singer Tony Bennett is as vibrant and productive as ever. In addition to his prodigious musical output, including albums, concerts, and personal appearances, this beloved and enduring artist has written his second book. In 2012's Life Is a Gift, Tony reflected on the lessons he has...

Who Gets What - and Why written by Alvin E. Roth performed by Peter Berkrot on CD (Unabridged)£14.99

"In his fluent and accessible book, Mr. Roth vividly describes the successes of market design." -- Economist.com​ "In this fascinating, often surprising book, Alvin Roth guides us through the jungles of modern life, pointing to the many markets that are hidden in plain view all around us." -- Dan Ariely, author...

Winter Kept Us Warm written by Anne Raeff performed by Suzanne Toren on CD (Unabridged)£29.99

A novel of rich details and landscapes, Winter Kept Us Warm follows three friends through six decades -- from postwar Berlin to Manhattan, 1960s Los Angeles to contemporary Morocco. A twisting narrative reveals their mysteries in fragments, examining their long-ago love triangle and how it...
---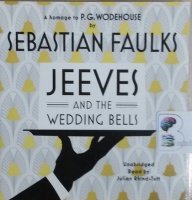 Jeeves and the Wedding Bells written by Sebastian Faulks performed by Julian Rhind-Tutt on CD (Unabridged)£19.99
A gloriously witty novel from Sebastian Faulks using P.G. Wodehouse's much-loved characters, Jeeves and Wooster, fully authorised by the Wodehouse estate. Bertie Wooster, recently returned from a very pleasurable soujourn in Cannes, finds himself at the stately home of Sir Henry Hackwood in Dorset. Bertie is...
---
---
---
---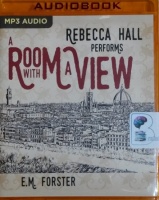 A Room With a View written by E.M. Forster performed by Rebecca Hall on MP3 CD (Unabridged)£14.99
One of E. M. Forster's most celebrated novels, "A Room With a View" is the story of a young English middle-class girl, Lucy Honeychurch. While vacationing in Italy, Lucy meets and is wooed by two gentlemen, George Emerson and Cecil Vyse. After turning down Cecil Vyse's marriage proposals twice Lucy finally...
---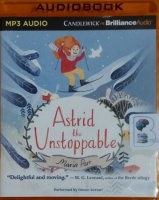 Astrid the Unstoppable written by Maria Parr performed by Devon Sorvari on MP3 CD (Unabridged)£14.99
Pippi Longstocking meets Heidi meets Anne Shirley in this tale of an irrepressible girl in a mountain village who navigates unexpected changes with warmth and humor. Speed and self-confidence, that's Astrid's motto. Nicknamed "the little thunderbolt," she loves to spend her days racing down the hillside on her...
---
---
---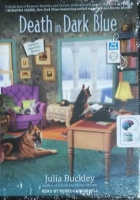 Death in Dark Blue written by Julia Buckley performed by Rebecca Mitchell on MP3 CD (Unabridged)£14.99
In the quaint town of Blue Lake, Indiana, Lena London is settling into her dream job, but someone is making her life a nightmare . . .Things are beginning to go right for Lena. She's got a new job assisting suspense novelist and friend, Camilla Graham. She lives rent-free in Camilla's beautiful, Gothic house. She ...
---
---
Hollow written by Owen Egerton performed by Andrew Eiden on MP3 CD (Unabridged)£14.99
When Oliver Bonds, a revered religious studies professor at the University of Texas, loses his toddler son and undergoes intense legal scrutiny over his involvement, grief engulfs him completely. His life is upended; Oliver loses his wife, home, and faith. Three years after his son's death, Oliver lives in a shack...
---
---
---
---
---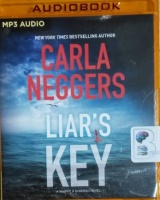 Liar's Key written by Carla Neggers performed by Carol Monda on MP3 CD (Unabridged)£9.99
An FBI legend, a mysterious antiquities specialist and a brazen art thief draw top FBI agents Emma Sharpe and Colin Donovan into a complex web of blackmail, greed, and murder in the eagerly awaited new novel in the highly acclaimed Sharpe & Donovan series Emma Sharpe is suspicious when retired...
---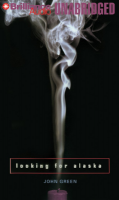 Looking for Alaska written by John Green performed by Jeff Woodman on CD (Unabridged)£29.70
The unmissable first novel from bestselling and award-winning author of THE FAULT IN OUR STARS and TURTLES ALL THE WAY DOWN. "In the dark beside me, she smelled of sweat and sunshine and vanilla and on that thin-mooned night I could see little more than her silhouette, but even in the dark, I could see her eyes – fierce...
---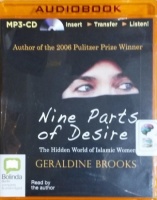 Nine Parts of Desire - The Hidden World of Islamic Women written by Geraldine Brooks performed by Geraldine Brooks on MP3 CD (Unabridged)£14.99
Nine Parts of Desire: The Hidden World of Islamic Women is the story of Brooks' intrepid journey toward an understanding of the women behind the veils, and of the often contradictory political, religious, and cultural forces that shape their lives. In fundamentalist Iran, Brooks finagles an invitation to tea with ...