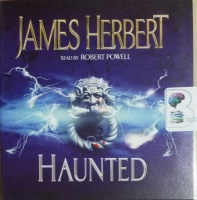 Haunted written by James Herbert performed by Robert Powell on CD (Abridged)£4.99
A ghostly twist. Three nights of terror at the house called Edbrook. Three nights in which David Ash, there to investigate a haunting, will be victim of horrifying games. Three nights in which he will face the blood-chilling enigma of his own past.
---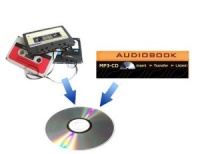 Large Fixed Price Audio Transfer Service£35.00
This is the fixed price £35.00 item to be used when ordering conversion of a 6-9 hour Audio Cassette or MP3 CD title.
---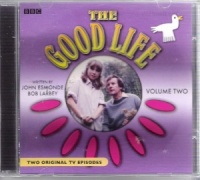 The Good Life written by John Esmonde and Bob Larbey performed by Richard Briers and Felicity Kendal on CD (Abridged)£3.99
Two episodes of the wonderful TV show!
---
---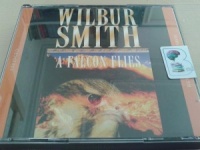 A Falcon Flies written by Wilbur Smith performed by Martin Jarvis on CD (Abridged)£4.99 - £8.99
A Falcon Flies is the first bestselling novel in Wilbur Smith's epic tale of Africa, The Ballantyne Novels. In search of a father they barely remember, Zouga and Dr Robyn Ballantyne board Mungo St John's magnificent clipper to speed them to Africa.
---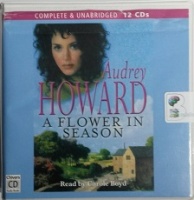 A Flower in Season written by Audrey Howard performed by Carole Boyd on CD (Unabridged)£14.99 - £24.99
Briony Marsden has led a hard life, forced to do the work of a grown man while enduring her drunkard father's taunts and blows. But when he goes too far one day, her fate becomes even worse as she makes her way alone in a heartless world.
---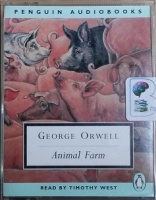 Animal Farm written by George Orwell performed by Timothy West on Cassette (Unabridged)£9.99
All animals are equal - but some are more equal than others' When the downtrodden animals of Manor Farm overthrow their master Mr Jones and take over the farm themselves, they imagine it is the beginning of a life of freedom and equality.
---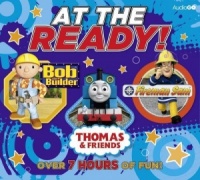 At The Ready! written by Various Childrens Authors performed by Various Famous Actors on CD (Abridged)£39.99
This box set contains over 7 hours of fun from Bob the Builder, Fireman Sam and Tomas the Tank Engine! This would make a brilliant gift that will last considerably longer than the New Year!
---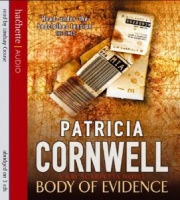 Body of Evidence written by Patricia Cornwell performed by Lindsay Crouse on CD (Abridged)£9.99
A reclusive writer is dead. And her final manuscript has disappeared ...Someone is stalking Beryl Madison.
---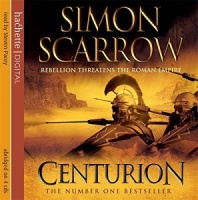 Centurion - Rebellion Threatens the Roman Empire written by Simon Scarrow performed by Steven Pacey on CD (Abridged)£17.99 - £18.99
In the first century AD the Roman Empire faces a new threat from its long-standing enemy Parthia. Parthia is vying with Rome for control of Palmyra an officially neutral kingdom.
---
---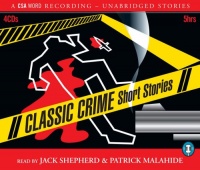 Classic Crime Short Stories written by Various Famous Crime Writers performed by Jack Shepherd and Patrick Malahide on CD (Unabridged)£4.99 - £9.99
Discover a world of heroes and villains, suspense and intrigue. This riveting and comprehensive collection brings together some of the best crime writing of all time.
---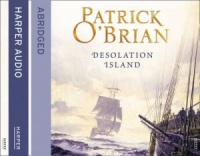 Desolation Island written by Patrick O'Brian performed by Robert Hardy on CD (Abridged)£8.99
A Genius Performance by Robert Hardy!
Commissioned to rescue Governor Bligh of Bounty fame, Captain Jack Aubrey and his friend and surgeon, Stephen Maturin, sail the Leopard to Australia with a hold full of convicts. Among them is a beautiful and dangerous spy — and a treacherous disease which decimates the crew.
---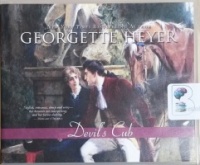 Devil's Cub written by Georgette Heyer performed by Michael Drew on CD (Unabridged)£24.99
The excesses of the young Marquis of Vidal are even wilder than his father's before him. Not for nothing is the reckless duellist and gamester called "the Devil's Cub". But when he is forced to leave the country, Mary Challoner discovers his fiendish plan to abduct her sister. Any only by daring to impersonate...
---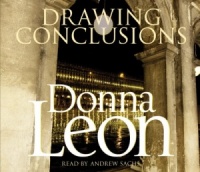 Drawing Conclusions written by Donna Leon performed by Andrew Sachs on CD (Abridged)£4.99 - £5.99
A Genius Performance by Andrew Sachs! When Anna Maria Giusti finds her elderly neighbour Constanza Altavilla dead, with blood on the floor near her head, she calls the police. Brunetti is called to the scene and it seems the woman has suffered a heart attack. Patta, the Vice-Questore, is eager to dismiss the case...
---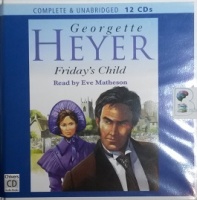 Friday's Child written by Georgette Heyer performed by Eve Matheson on CD (Unabridged)£29.99
This story of mistaken love is a romantic fiction set in the English Regency period. It centers on Lord Sheringham who has been rejected by the woman he loves but the woman who has secretly loved him since childhood is waiting.
---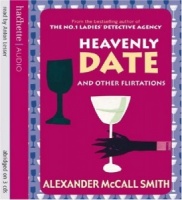 Heavenly Date and Other Flirtations written by Alexander McCall-Smith performed by Anton Lesser on CD (Abridged)£5.99
A Genius Performance by Anton Lesser!
Alexander McCall-Smith's short stories show the interest and intrigue, complexity and completeness that can come from the briefest meeting or a life long love. A lovely set of stories that have something for everyone.
---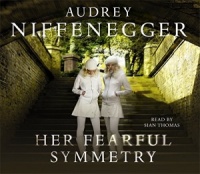 Her Fearful Symmetry written by Audrey Niffenegger performed by Sian Thomas on CD (Abridged)£4.49 - £4.99
dearest e, I told you I would let you know-so here it is-goodbye. I try to imagine what it would feel like if it was you-but it's impossible to conjure the world without you, even though we've been apart so long. I didn't leave you anything. You got to live my life.
---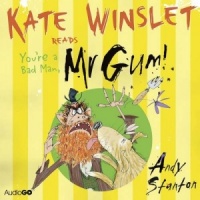 Kate Winslet reads You're a Bad Man Mr Gum written by Andy Stanton performed by Kate Winslet on CD (Unabridged)£6.99 - £8.99
Good evening. Mr Gum is a complete horror who hates children, animals, fun and corn on the cob. This book's all about him. And an angry fairy who lives in his bathtub. And Jake the dog, and a little girl called Polly. And there's heroes and sweets and adventures and EVERYTHING.
New In February 2019 Part 1
(in alphabetical order)
A Prophet with Honor - The Bill Graham Story (Updated Edition) written by William Martin performed by Maurice England on CD (Unabridged)£29.99

A Prophet with Honor is the biography Billy Graham himself invited and appreciated for its sympathetic but frank approach. Carefully documented, eminently fair, and gracefully written, it raises and answers key questions about Graham's character, contributions, and influence on the world...

Acid West - Essays written by Joshua Wheeler performed by Andrew Eiden on CD (Unabridged)£29.99

A rollicking debut book of essays that takes readers on a trip through the muck of American myths that have settled in the desert of our country's underbelly Early on July 16, 1945, Joshua Wheeler's great grandfather awoke to a flash, and then a long rumble: the world's first atomic blast filled...

AskGaryVee - One Entrepreneur's Take on Leadership, Social Media and Self-Awareness written by Gary Vaynerchuk performed by Gary Vaynerchuk on CD (Unabridged)£24.99

The New York Times bestselling author draws from his popular show #AskGaryVee to offer surprising, often outrageous, and imminently useful and honest answers to everything you've ever wanted to know-and more-about navigating the new world. Gary Vaynerchuk-the inspiring and ...

Awkward - The Science of Why We're Socially Awkward and Why That's Awesome written by Ty Tashiro, PhD performed by George Newbern on CD (Unabridged)£14.99

In the vein of Quiet and The Geeks Shall Inherit the Earth comes this illuminating look at what it means to be awkward - and how the same traits that make us socially anxious and cause embarrassing faux pas also provide the seeds for extraordinary success. As humans, we all need to belong.

Bad Religion - How We Became A Nation of Heretics written by Ross Douthat performed by Lloyd James on CD (Unabridged)£29.99

As the youngest-ever op-ed columnist for the New York Times and the author of the critically acclaimed books Privilege and Grand New Party, Ross Douthat has emerged as one of the most provocative and influential voices of his generation. Now he offers a masterful and hard-hitting account of how...

CliffsNotes - Shakespeare's Sonnets written by James K. Lowers performed by Luke Daniels on CD (Abridged)£19.99

The CliffsNotes study guide on Shakespeare's Sonnets, 1st Edition supplements the original literary work, giving you background information about the author, an introduction to the work, critical commentaries, expanded glossaries, and a comprehensive index, all for you to use as an educational tool...

Creepy Crawling - Charles Manson and the many lives of America's Most Infamous Family written by Jeffrey Melnick performed by Tom Parks on CD (Unabridged)£24.99

"Creepy crawling" was the Manson Family's practice of secretly entering someone's home and, without harming anyone, leaving only a trace of evidence that they had been there, some reminder that the sanctity of the private home had been breached. Now, author Jeffrey Melnick reveals just how much...

Final Curtain written by Ngaio Marsh performed by James Saxon on CD (Unabridged)£29.99

A country house murder, artistic insight and the post-war reunion of Alleyn and Troy combine in Ngaio Marsh's wittiest and most readable novel. Agatha Troy, world famous portrait painter, is inveigled into accepting a commission to paint the 70-year-old Sir Henry Ancred, Bart.,

Hacks - The Inside Story of the Break-ins and Breakdowns that Put Donald Trump in the White House written by Donna Brazile performed by Donna Brazile on CD (Unabridged)£24.99

From Donna Brazile, former DNC chair and legendary political operative, an explosive and revealing new look at the 2016 election: the first insider account of the Russian hacking of the DNC and the missteps by the Clinton campaign and Obama administration that enabled a Trump victory.

Hard Fall written by J.B. Turner performed by Jeffrey Kafer on CD (Unabridged)£19.99

A friend in danger. A shadowy psych ward. A conspiracy beyond Reznick's worst nightmares. When an old Delta Force buddy comes to Jon Reznick for help, paranoid and fearing for his life, Reznick feels duty-bound to protect him. As a black-ops specialist, loyalty to his brothers in arms comes before...

I Can't Breathe - A Killing on Bay Street written by Matt Taibbi performed by Dominic Hoffman on CD (Unabridged)£29.99

A work of riveting literary journalism that explores the roots and repercussions of the infamous killing of Eric Garner by the New York City police—from the bestselling author of The Divide NAMED ONE OF THE TEN BEST BOOKS OF THE YEAR BY THE WASHINGTON POST

Letters to the Lost written by Iona Grey performed by Avita Jay on CD (Unabridged)£19.99

1943: in the ruins of Blitzed London, Stella Thorne and Dan Rosinski fall in love. Sixty years later Dan sends a letter to the house where they shared a brief yet perfect happiness. But Stella has gone, and the letter is opened by Jess. She is captivated by the story of a love affair that burned so bright.

Maelstrom - Colliding Worlds written by Peter Cawdron performed by Emily Woo Zeller, Andrew Eiden and Amy London on CD (Unabridged)£19.99

Tunguska, Roswell, the Bermuda Triangle, the Mary Celeste… For hundreds of years, the danger posed by colliding worlds has been ignored as a crackpot theory, until now, and now it's too late. Maelstrom contains three novellas set in the Colliding Worlds universe (Collision, Impact, and the conclusion...

Making Habits, Breaking Habits - Why We Do Things, Why We Don't and How to Make Any Change Stick written by Jeremy Dean performed by Jeremy Dean on CD (Unabridged)£19.99

Explores the science of habit while counseling readers on how to change habits, sharing insights based on hundreds of studies to explain how to overcome "autopilot" decision-making for greater health, creativity, and well-being.

Money Well Spent? - The Truth Behind the Trillon-Dollar Stimulus, the Biggest Economic Recovery Plan in History written by Michael Grabell performed by William Hughes on CD (Unabridged)£19.99

The 2012 presidential campaign will, above all else, be a referendum on the Obama administration's handling of the financial crisis, recalling the period when Obama's "audacity of hope" met the austerity of reality. Central to this is the American Recovery and Reinvestment Act of 2009 - the largest...

Operation Paperclip - The Secret Intelligence Program that Brought Nazi Scientists to America written by Annie Jacobsen performed by Annie Jacobsen on CD (Unabridged)£29.99

In the chaos following WWII, many of Germany's remaining resources were divvied up among allied forces. Some of the greatest spoils were the Third Reich's scientific minds--the minds that made their programs in aerospace and rocketry the best in the world. The United States secretly decided that...

Paris (Spanish) written by Florencia Bonelli performed by Martin Untrojb on MP3 CD (Unabridged)£9.99

En la primera entrega de la trilogía Caballo de fuego, París se convierte en el escenario de una historia de amor entre un señor de la guerra y una cirujana pediátrica que lucha por la paz. Él es un señor de la guerra. Ella una luchadora por la paz. Eliah Al-Saud es un hombre excéntrico y poderoso,

Project Animal Farm - An Accidental Journey into the Secret World of Farming and the Truth about Our Food written by Sonia Faruqi performed by Priya Ayyar on CD (Unabridged)£29.99

Sonia Faruqi, an Ivy League graduate and investment banker, had no idea that the night she arrived at the doorstep of a dairy farm would mark the beginning of a journey that would ultimately wind all the way around the world. Instead of turning away from the animal cruelty she came to witness...

Putting Your Employees First - The ABCs for Leaders of Generations X, Y and Z written by Michael Bergdahl performed by Patrick Lawlor on CD (Unabridged)£14.99

In the 21st century, many of the most successful companies focus on the development, success, and happiness of their own employees first. That's because they know engaged employees will enthusiastically take ownership of selling products and serving customers. Not surprisingly, they also know...

Roberts Ridge - A Story of Courage and Sacrifice on Takur Ghar Mountain, Afghanistan written by Malcolm MacPherson performed by Joe Barrett on MP3 CD (Unabridged)£14.99

Describes the ordeal of Navy SEAL Neil Roberts, who was stranded on a cold mountaintop in Afghanistan, surrounded by fanatical al-Qaeda fighters, and the efforts of fellow American soldiers to rescue him before it is too late.

Self-Reliance written by Ralph Waldo Emerson performed by Kurt Anderson and Joyce Bean on CD (Unabridged)£14.99

Redefining the classic essay, this modern edition of Ralph Waldo Emerson's most famous work, Self-Reliance, includes self-reflections from both historical and contemporary luminaries. With quotes from the likes of Henry Ford and Helen Keller to modern-day thought leaders like Jesse Dylan, Steve Pressfield...

Sins of Our Fathers written by Shawn Lawrence Otto performed by Jim Meskimen on MP3 CD (Unabridged)£19.99

From the screenwriter of the Oscar-nominated House of Sand and Fog, a fierce, elegant, page-turning novel about race, money, and the American Dream JW is a small-town banker. His specialty: teaching other bankers in towns near Indian reservations how to profit from casino deposits without...

The Algebraist written by Iain M. Banks performed by Anton Lesser on CD (Abridged)£14.99 - £19.99

It is 4034 AD. Humanity has made it to the stars. Fassin Taak, a Slow Seer at the Court of the Nasqueron Dwellers, will be fortunate if he makes it to the end of the year. The Nasqueron Dwellers inhabit a gas giant on the outskirts of the galaxy, in a system awaiting its wormhole connection to the rest of civilisation.

The Art of Happiness at Work written by Dalai Lama and Howard C. Cutler MD performed by Howard Cutler MD and BD Wong on Cassette (Unabridged)£19.99

For the first time since The Art of Happiness, His Holiness the Dalai Lama has teamed up with psychiatrist Howard Cutler to continue the discussion about what makes life meaningful. In conversations with the Dalai Lama over the past several years, Howard Cutler has asked the questions we all want...

The Day I Shot Cupid written by Jennifer Love Hewitt performed by Jennifer Love Hewitt on MP3 CD (Unabridged)£19.99

For any woman who has ever bought a self-help book and wondered why she bothered. (P.S. Now that I know he's just not that into me, where do I go from there? Yeah, thanks for that advice.) Jennifer Love Hewitt is a self-proclaimed "love-aholic" and hopeless romantic (her middle name is Love, after all!).

The Doctor will See You Now - Essays on the changing Practice of Medicine written by Cory Franklin MD performed by Jonathan Yen on CD (Unabridged)£29.99

Is it smart to skip your annual physical? Should you put your trust in medical research? Is "low T" an actual disease? This book will examine these questions and more you've always wondered about in a collection of fifty essays on the practice of medicine. The Doctor Will See You Now is a quirky and...

The Greatest Story Ever Told - So Far - Why Are We Here? written by Lawrence M. Krauss performed by Lawrence Krauss on CD (Unabridged)£19.99

Internationally renowned, award-winning theoretical physicist, New York Times bestselling author of A Universe from Nothing, and passionate advocate for reason, Lawrence Krauss tells the dramatic story of the discovery of the hidden world of reality—a grand poetic vision of nature—and how we find...

The Joke-Off - A Comedy Knockdown written by Various Jewish Funny People performed by Various Jewish Funny People on CD (Unabridged)£14.99

OldJewsTellingJokes.com is more than an internet sensation with a devoted, massive audience spanning generations and crossing cultural boundaries. It's a living, breathing cultural phenomenon that has survived thousands of years: Old friends coming together to share company, memories, and...

The Longest Silence - A Shades of Death Novel written by Debra Webb performed by Shannon McManus on CD (Unabridged)£19.99

A killer stole her voice. Now she's ready to take it back. Don't miss the chilling Shades of Death series from USA Today best-selling author Debra Webb. Joanna Guthrie was free. She had been for 18 years - or so she needed everyone to believe. What really happened during the longest 14 days of her life...

The Mueller Report - The Leaked Investigation into President Donald Trump.... written by Jason O. Gilbert performed by Michael Ian Black, James Adomian and Laura Benanti on CD (Unabridged)£14.99

The president has gotten himself into a bit of trouble. Maybe you heard? The entire country is waiting to see what former FBI director and current special counsel Robert Mueller has dug up on former mail-order steak salesman and current US president Donald Trump. The wait is over—sort of—with...

The Odyssey written by Homer performed by Anton Lesser on CD (Unabridged)£19.99 - £24.99

Odysseus is wandering after the end of the Trojan war. For ten years he endures storms, shipwreck and seduction as he tries to find a way home to Ithaca, contending with the wrath of Poseidon but protected by Pallas Athena. Meanwhile, his wife Penelope is beset by suitors who believe him dead. Naxos

The Roots of Buddhist Psychology written by Jack Kornfield performed by Jack Kornfield on CD (Unabridged)£29.99

The Buddha said many times that just as the great oceans have but one taste, so do all the true teachings of the dharma: the taste of freedom. Jack Kornfield's The Roots of Buddhist Psychology is an invitation to drink deeply of these teachings to taste the wisdom that flows from the heart...

The Theft of Memory - Losing My Father, One Day at a Time written by Jonathan Kozol performed by Sean Runnette on CD (Unabridged)£24.99

A Library Journal Best Book of 2015 National Book Award winner Jonathan Kozol is best known for his fifty years of work among our nation's poorest and most vulnerable children. Now, in the most personal book of his career, he tells the story of his father's life and work as a nationally noted specialist...

The Unpleasant Profession of Jonathan Hoag written by Robert A. Heinlein performed by Tom Weiner on CD (Unabridged)£29.99

Jonathan Hoag has a curious problem. Every evening, he finds a mysterious reddish substance under his fingernails, with no memory what he was doing during the day to get it there. Jonathan hires the husband and wife detective team of Ted and Cynthia Randall to follow him during the day and find out.

The Welsh Girl written by Peter Ho Davies performed by Richard Mitchley on CD (Unabridged)£24.99

In 1944, a German Jewish refugee is sent to Wales to interview Rudolf Hess; in Snowdonia, a seventeen-year-old girl, the daughter of a fiercely nationalistic shepherd, dreams of the bright lights of an English city; and in a nearby POW camp, a German soldier struggles to reconcile his surrender with his sense...

The Wondering Years - How Pop Culture Helped Me Answer Life's Biggest Questions written by Knox McCoy performed by Knox McCoy on CD (Unabridged)£19.99

When you hear the phrase pop culture, you likely think reality television, boy bands or Real Housewives of various cities. While these are elements of popular culture, they aren't all it has to offer. Pop culture may not cure diseases, topple political regimes, or make scientific breakthroughs, but it does...

This Book is Gay written by Juno Dawson performed by Christopher Solimene on CD (Unabridged)£34.99

A funny and pertinent book about being lesbian, bisexual, gay, queer, transgender or just curious - for everybody, no matter their gender or sexuality Former PSHCE teacher and acclaimed YA author Juno Dawson gives an uncensored look at what it's like to grow up as LGBT.

Untouchable - The Strange Life and Tragic Death of Michael Jackson written by Randall Sullivan performed by Mel Foster on CD (Unabridged)£19.99

Beginning with his final departure from Neverland, Untouchable takes listeners through Jackson's final four years, as he shuttled from California to the Middle East, Ireland, Asia, the East Coast, and Las Vegas, planning to recapture his wealth and reputation with a comeback album and a series of fifty...

What She Does Next Will Astound You - Doctor Who (Class) written by James Goss performed by Billie Fulford-Brown on CD (Unabridged)£29.99

A third entry in the companion series to Class follows the experiences of April, who witnesses estrangements within her group of friends stemming from an anonymous vlogger's increasingly dangerous dares directed toward Coal Hill School students. By the award-winning author of the Chaos Walking trilogy.

White Rose Black Forest written by Eoin Dempsey performed by Napoleon Ryan on CD (Unabridged)£24.99

In the shadows of World War II, trust becomes the greatest risk of all for two strangers. December 1943. In the years before the rise of Hitler, the Gerber family's summer cottage was filled with laughter. Now, as deep drifts of snow blanket the Black Forest, German dissenter Franka Gerber is alone...

Wild Sex - The Science behind Mating in the Animal Kingdom written by Dr. Carin Bondar performed by Erin Bennett on MP3 CD (Unabridged)£39.99

A brilliantly engaging guide to the reproductive habits of creatures great and small, based on the author's popular web series Wild Sex, which has received over fourteen million views Birds do it, bees do it? every member of the animal kingdom does it, from fruit flies to blue whales.

Your Strategy Needs a Strategy - How to Choose and Execute the Right Approach written by Martin Reeves, Knut Haanaes and Janmejaya Sinha performed by Jeffery Schmidt on CD (Unabridged)£19.99

You think you have a winning strategy. But do you? Executives are bombarded with bestselling ideas and best practices for achieving competitive advantage, but many of these ideas and practices contradict each other. Should you aim to be big or fast? Should you create a blue ocean, be adaptive...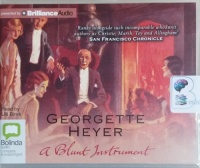 A Blunt Instrument written by Georgette Heyer performed by Ulli Birve on CD (Unabridged)£24.99
When Ernest Fletcher is found bludgeoned to death in his study, everyone is shocked and mystified: Ernest was well liked and respected, so who would have a motive for killing him? Enter Superintendent Hannasyde who, with consummate skill, begins to uncover the complexities of Fletcher's life. It seems the ...
---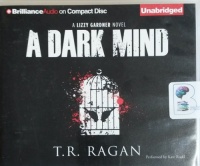 A Dark Mind written by T.R. Ragan performed by Kate Rudd on CD (Unabridged)£12.99
They call him the Lovebird Killer, a merciless fiend unleashing a flood of unspeakable cruelty upon Sacramento's most loving couples, young and old. This real-life monster's reign of terror has left the city's residents paralyzed with fear. All but Lizzy Gardner. Because hiding from monsters isn't Lizzy's style, not...
---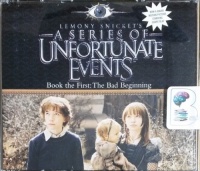 A Series of Unfortunate Events - Book The First: The Bad Beginning written by Lemony Snicket performed by Tim Curry on CD (Unabridged)£6.99
Like a car alarm, bagpipe music, or a doorbell ringing in the middle of the night, hearing this all-new audio edition of The Bad Beginning will only upset you. This unique multi-voice recording brings the first book in Lemony Snicket's alarming A Series of Unfortunate Events to such terrible life that no one should...
---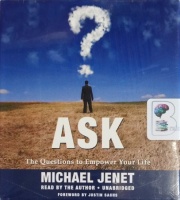 Ask - The Questions to Empower Your Life written by Michael Jenet performed by Michael Jenet on CD (Unabridged)£9.99
WHY? Why do some people live happier, successful, and more fulfilling lives while others are miserable, struggling and empty? ASK gives you the answer. As Jenet says, "Life is meant to be lived, not endured". In an easy-to-read, humorous, conversational style, peppered with logical explanations, simple steps ...
---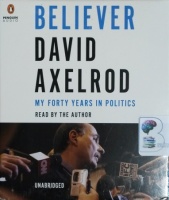 Believer - My Forty Years in Politics written by David Axelrod performed by David Axelrod on CD (Unabridged)£14.99
The great strategist who masterminded Obama's historic election campaigns opens up about his years as a young journalist, political consultant, and ultimately senior adviser to the president The man behind some of the greatest political changes of the last decade, David Axelrod has devoted a lifetime to...
---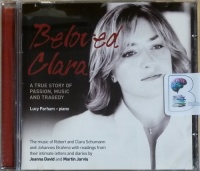 Beloved Clara written by Robert and Clara Schumann and Joahnnes Brahms performed by Joanna David, Martin Jarvis and Lucy Parham (Piano) on CD (Abridged)£9.99
Through their music and readings from their intimate letters and diaries, this album recounts the highly-charged story of the relationships between Robert and Clara Schumann and Johannes Brahms, between whom one of the most famed love triangles existed. The readings are by Martin Jarvis & Joanna David...
---
---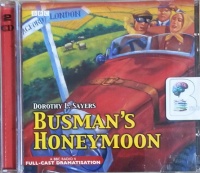 Busman's Honeymoon - BBC Dramatisation written by Dorothy L. Sayers performed by Ian Carmichael, Sarah Badel, Peter Jones and Rosemary Leach on CD (Abridged)£7.99
Society's eligible women are in mourning. Lord Peter Wimsey has married at last, having finally succeeded in his ardent pursuit of the lovely mystery novelist Harriet Vane. The two depart for a tranquil honeymoon in a country farmhouse but find, instead of a well-prepared love nest, the place left in a shambles by...
---
---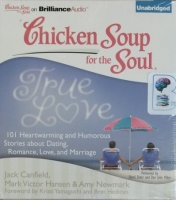 Chicken Soup for the Soul - True Love 101 Heartwarming and Humorous Stories about Dating, Romance, Love and Marriage written by Jack Canfield, Mark Victor Hansen and Amy Newmark performed by Sherri Slater and Dan John Miller on CD (Unabridged)£6.99
Everyone loves a good love story. And we all love stories about how the love started and blossomed. This fun new book about dating, romance, love, and marriage, will make you laugh and make you cry, and is guaranteed to inspire you to renew that search for your soul mate or open your heart a little more ...
---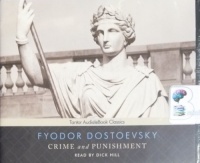 Crime and Punishment written by Fyodor Dostoevsky performed by Dick Hill on CD (Unabridged)£39.99
A desperate young man plans the perfect crime-the murder of a despicable pawnbroker, an old woman no one loves and no one will mourn. Is it not just, he reasons, for a man of genius to commit such a crime-to transgress moral law-if it will ultimately benefit humanity? So begins one of the greatest novels ever...
---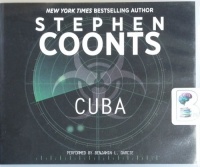 Cuba written by Stephen Coonts performed by Benjamin L. Darcie on CD (Unabridged)£19.99
The hero of six New York Times bestsellers by Stephen Coonts, author of Flight of the Intruder and Fortunes of War, returns as the United States and Cuba engage in a terrifying game of brinksmanship, a gamble that could break the last military taboo and destroy both countries. In Cuba, an ailing Fidel Castro ...
---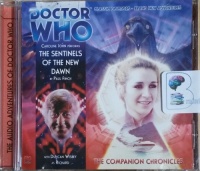 Dr Who - The Sentinels of the New Dawn written by Paul French performed by Caroline John and Duncan Wisbey on CD (Unabridged)£4.99
Some time after leaving UNIT, Liz Shaw calls the Doctor to Cambridge University, where scientists are experimenting with time dilation. A device hurls them to the year 2014, and a meeting with Richard Beauregard, heir to the Beauregard estate.
---
---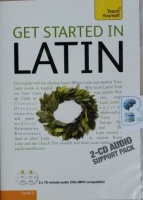 Get Started In Latin written by The Teach Yourself Team performed by Mark Espiner, Carmen Plaza, Paul Price and George Sharpley on CD (Abridged)£9.99
If you are an absolute beginner or simply looking for a solid foundation to your language studies for school, work or travel, this engaging course will help get you on your way to speaking, writing, reading and understanding Latin in no time. Through culture notes, clear language presentations, and extensive...
---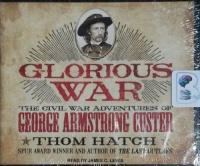 Glorious War - The Civil War Adventures of George Armstrong Custer written by Thom Hatch performed by James C. Lewis on CD (Unabridged)£24.99
Glorious War, the thrilling and definitive biography of George Armstrong Custer's Civil War years, is nothing short of a heart-pounding cavalry charge through the battlefield heroics that thrust the gallant young officer into the national spotlight in the midst of the country's darkest hours. From West Point to the...
---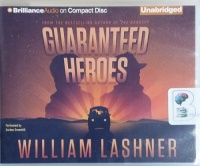 Guaranteed Heroes written by William Lashner performed by Gordon Greenhill on CD (Unabridged)£19.99
In a nation still recovering from the nuclear tragedies of forty years earlier, Clyde is working a dead-end guaranteed job at a diner, and Moonis is incarcerated in a Labor Camp for the Malcontented. But when Moonis's sister, Cecily, goes missing, the old friends escape their prisons to search for her in post-fallout...