---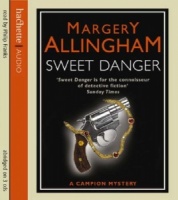 Sweet Danger written by Margery Allingham performed by Philip Franks on CD (Abridged)£6.99 - £8.99
A Genius Performance by Philip Franks!
Way back during the crusades Richard I presented the Huntingforest family with the tiny Balkan state of Averna.
---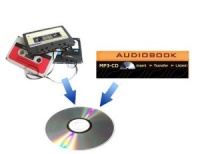 3 Hour Fixed Price Audio Transfer£10.00
This is the fixed price £10 item to be used when ordering conversion of a sub 3 hour Audio Cassette or MP3 CD title.
---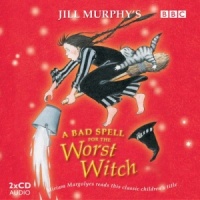 A Bad Spell for the Worst Witch written by Jill Murphy performed by Miriam Margolyes on CD (Abridged)£13.99
Mildred gets off to a good start in her second year at Miss Cackle's Academy, but her sworn enemy, Ethel Hallow, is plotting misfortune, setting Mildred up for a very bad spell, indeed.
---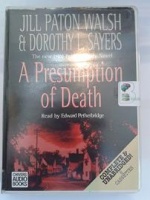 A Presumption of Death written by Jill Paton Walsh and Dorothy L Sayers performed by Edward Petherbridge on Cassette (Unabridged)£29.99 - £39.99
The story opens in 1940. Harriet Vane - now Lady Peter Wimsey - has taken her children to safety in the country. But the war has followed them: glamorous RAF pilots and even more glamorous land-girls scandalise the villagers; the blackout makes the night-time lanes as sinister as the back alleys of London.
---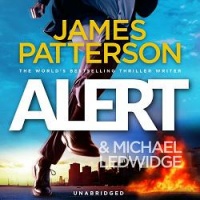 Alert written by James Patterson and Michael Ledwidge performed by Danny Mastrogiorgio and Henry Leyva on CD (Unabridged)£6.99
Every New Yorker's worst nightmare is about to become a reality. New York has seen more than its fair share of horrific attacks, but the city is about to be shaken in a way it never has before. After two devastating catastrophes in quick succession, everyone is on edge.
---
---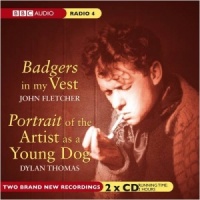 Badgers in My Vest and Portrait of the Artist as a Young Dog written by Dylan Thomas performed by BBC Full Cast Dramatisation on CD (Unabridged)£4.99 - £6.99
Badgers in My Vest is a new, darkly funny play by an acclaimed contemporary playwright, based on a true incident in Dylan Thomas' life.
---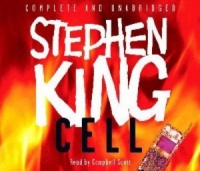 Cell written by Stephen King performed by Campbell Scott on CD (Unabridged)£39.99
'Civilization slipped into its second dark age on an unsurprising track of blood but with a speed that could not have been foreseen by even the most pessimistic futurist. By Halloween, every major city from New York to Moscow stank to the empty heavens and the world as it had been was a memory.
---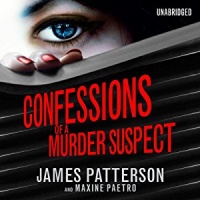 Confessions of a Murder Suspect written by James Patterson and Maxine Paetro performed by Emma Galvin on CD (Unabridged)£11.99
On the night Malcolm and Maud Angel are murdered, their daughter Tandy knows just three things: 1) She was one of the last people to see her parents alive. 2) The suspect list only includes Tandy and her three siblings. 3) She can't trust anyone--maybe not even herself.
---
---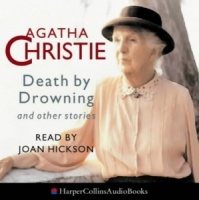 Death by Drowning written by Agatha Christie performed by Joan Hickson on CD (Abridged)£18.99
As well as "Death by Drowning", there are "The Thumbmark of St Peter", "The Herb of Death" and "The Affair at the Bungalow".
---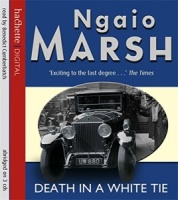 Death in a White Tie written by Ngaio Marsh performed by Benedict Cumberbatch on CD (Abridged)£7.99 - £11.99
A Benedict Cumberbatch Genius Performance!
The season had begun. Débutantes and chaperones were planning their luncheons, teas, dinners, balls. And the blackmailer was planning his strategies, stalking his next victim.
---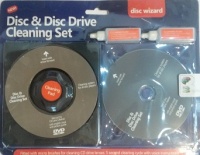 Disk and Disk Drive Cleaning Set written by Disk Wizard performed by Disk Wizard on CD (Unabridged)£4.99
This is an excellent tool to maintain your CD player or computer CD/DVD drive in tip-top condition. Regular use of this disk will ensure you maximise the life of your CD listening device.
---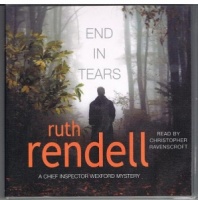 End in Tears written by Ruth Rendell performed by Christopher Ravenscroft on CD (Abridged)£5.99
A lump of concrete dropped deliberately from a little stone bridge kills the wrong person. The young woman in the car behind is spared. But only for a while...
---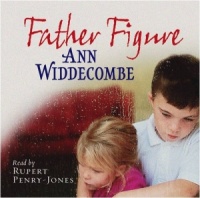 Father Figure written by Ann Widdecombe performed by Rupert Penry-Jones on CD (Abridged)£4.99
Jason Kirk is a 32-year-old teacher who believes he is happily married until he returns home one day to find that his wife has left him, taking their two young children with her.
Suddenly Jason finds the role of father denied to him as he is separated from his children and reduced to the role of visitor.
New In February 2018 Part 1
(in alphabetical order)
20,000 Leagues Under the Sea written by Jules Verne performed by Bill Homewood on CD (Unabridged)£39.99

The most exciting underwater adventure ever! In 1866, a mysterious giant whale savagely attacks shipping in international seas. A famous French marine biologist, Pierre Aronnax, joins the hunt to track down and incapacitate the creature. With him are his loyal servant Conseil and the redoubtable ...

A Tale of Two Cities written by Charles Dickens performed by Anton Lesser on CD (Unabridged)£29.99 - £39.99

It was the best of times and the worst of times'. In one of the most famous openings of any novel, Dickens masterfully presents the turmoil of the French Revolution which is the backdrop for a novel of love, patience, hope and self-sacrifice. It is read by Anton Lesser whose award-winning Dickens...

Adam Bede written by George Eliot performed by Georgina Sutton on CD (Unabridged)£39.99

George Eliot's first full-length novel, Adam Bede, is a profound rendering of 19th-century English pastoral life. This timeless story of seduction and betrayal follows the virtuous carpenter Adam Bede, whose world is soon disrupted when the all-too-beautiful Hetty betrays him for another villager.

An Utterly Exasperated History of Modern Britain written by John O'Farrell performed by John O'Farrell on CD (Abridged)£7.99

Following his hugely popular account of the previous 2000 years, John O'Farrell now comes bang up to date with a hilarious modern history asking 'How the hell did we end up here?' An Utterly Exasperated History of Modern Britain informs, elucidates and laughs at all the bizarre events....

Atheism for Dummies written by Dale McGowan performed by Paul Mantell on MP3 CD (Unabridged)£14.99

The easy way to understand atheism and secular philosophy. For people seeking a non-religious philosophy of life, as well as believers with atheist friends,Atheism For Dummies offers an intelligent exploration of the historical and moral case for atheism.

Bridcage Walk written by Helen Dunmore performed by Emma Fenney on MP3 CD (Unabridged)£6.99

It is 1792 and Europe is seized by political turmoil and violence. Lizzie Fawkes has grown up in radical circles where each step of the French Revolution is followed with eager idealism. But she has recently married John Diner Tredevant, a property developer who is heavily invested in Bristol's housing ...

Cancer written by Paul Scotting performed by Kelly Birch on MP3 CD (Unabridged)£14.99

Cancer is the second biggest killer in the world, but few of us understand how it works or how we treat it. In this illuminating introductory audiobook, Paul Scotting explains the science behind the disease and explores why some of us are more likely to develop it than others.

Doctor Proctor's Fart Powder - The End of the World Maybe written by Jo Nesbo performed by Stanley McGeagh on MP3 CD (Unabridged)£4.99

Everyone is hooked on the hottest singing competition on TV, The NoroVision Choral Throwdown! Everyone, that is, except for Doctor Proctor, Nilly and Lisa, who are far too busy having fun to watch TV. But when people start acting oddly, the three friends begin to suspect that there's more to the ...

E squared - Nine Do-It-Yourself Energy Experiments written by Pam Grout performed by Pam Grout on CD (Unabridged)£9.99

E-Squared is a lab manual with simple experiments to prove once and for all that there really is a good, loving, totally hip force in the universe. Rather than take it on faith, you are invited to conduct ten 48-hour experiments to prove each of the principles in this book. Yes, you read that right. It says prove.

Far From The Madding Crowd written by Thomas Hardy performed by Jamie Parker on CD (Unabridged)£39.99

In a remote corner of early Victorian England, where traditional practices remain untouched by time, Bathsheba Everdene stands out as a beacon of female independence and self-reliance. However, when confronted with three suitors, among them the dashing Captain Troy...

Germinal written by Emile Zola performed by Leighton Pugh on CD (Unabridged)£49.99

Germinal is one of the most striking novels in the French tradition. Widely regarded as Zola's masterpiece, the novel describes the working conditions of French coal-miners in the 1860s in harsh and realistic terms it is visceral, graphic and unrelenting.

Histories written by Herodotus performed by David Timson and on CD (Unabridged)£59.99

In this, the first prose history in European civilisation, Herodotus describes the growth of the Persian Empire with force, authority and style. Perhaps most famously, the book tells the heroic tale of the Greeks' resistance to the vast invading force assembled by Xerxes, King of Persia.

Ingenious - A True Story of Invention written by Jason Fagone performed by Adam Verner on MP3 CD (Unabridged)£19.99

In 2007, the X Prize Foundation announced that it would give $10 million to anyone who could build a safe, mass-producible car that could travel one hundred miles on the energy equivalent of a gallon of gas. The challenge attracted more than one hundred teams from all over the world...

January Window written by Philip Kerr performed by Andrew Wincott on CD (Unabridged)£9.99 - £19.99

Everyone knows football is a matter of life and death. But this time, it's murder. Scot Manson is the team coach for London City FC and an all-round fixer for the lads. Players love him, bosses trust him. But now the team's manager has been found dead at their home stadium.

Kafka on the Shore written by Haruki Murakami performed by Sean Barrett and Oliver Le Sueur on CD (Unabridged)£39.99

"Kafka on the Shore" is the latest novel by Japan's leading literary novelist, who developed a world-wide cult reputation with "Norwegian Wood". In "Kafka on the Shore", Murakami continues with his remarkable combination of profound insight into humankind, with a totally credible touch of the fantastical

Les Miserables written by Victor Hugo performed by Bill Homewood on CD (Unabridged)£129.99

Les Misérables is set in Paris after the French Revolution. In the sewers and backstreets we encounter 'the wolf-like tread of crime', and assassination for a few sous is all in a day's work. We weep with the unlucky and heart-broken Fantine, and we exult with the heroic revolutionaries of the barricades;

Lord Jim written by Joseph Conrad performed by Ric Jerrom on CD (Unabridged)£39.99

Jim, the first mate aboard a small steamer named the Patna, travels from port to port in the Pacific Ocean. When the ship hits floating wreckage, Jim and the crew are forced to abandon it, leaving hundreds of ethnic travellers on board. However, Jim's reprehensible actions are soon discovered...

Middlemarch written by George Eliot performed by Juliet Stephenson on CD (Unabridged)£79.99

One of the great works of 19th-century England as well as one of the masterpieces of English fiction, this novel is set in the Midlands, 1830-32, in the fictitious town of Middlemarch. It is concerned with the blighted marriage of a young idealistic woman, but also presents a vivid portrait....

Rip Van Winkle, The Legend of Sleepy Hollow and the Pride of the Village written by Washington Irving performed by Adam Sims on CD (Unabridged)£9.99

Kindly Rip Van Winkle, loved by all, lives a quiet existence in a small village at the foot of the Catskill Mountains. Until one day, travelling in the mountains, he somehow falls asleep. Upon waking, he finds that twenty years have passed!

Rob Roy written by Walter Scott performed by Sean Barrett on CD (Unabridged)£49.99

Rob Roy is a captivating novel of chivalry and romance set in the Scottish highlands of the 18th century. After rejecting the life his father has laid out for him, Frank Osbaldistone is sent to the North of England to live with his Uncle, where he is to repent his sins.

Sense and Sensibility written by Jane Austen performed by Juliet Stephenson on CD (Unabridged)£39.99

When Mrs Dashwood is forced by an avaricious daughter-in-law to leave the family home in Sussex, she takes her three daughters to live in a modest cottage in Devon. For Elinor, the eldest daughter, the move means a painful separation from the man she loves...

Shirley written by Charlotte Bronte performed by Georgina Sutton on CD (Unabridged)£34.99

Following the tremendous success of Jane Eyre Charlotte Brontë returned to pen a novel every bit as romantic and compelling as her first, but with deeper, heartier themes as she captured the social and political currents of the newly industrialised United Kingdom of 1812.

Switch written by Grant McKenzie performed by Noah Michael Levine on MP3 CD (Unabridged)£9.99

How far would you go to save the ones you love? Run five traffic lights in a row? Rob a liquor store at gunpoint? Commit murder? Security guard Sam White's life falls apart when he arrives home to find his house a smoking ruin with the bodies of his wife and daughter inside.

The Brothers Karamazov written by Fyodor Dostoyevsky performed by Constantine Gregory on CD (Unabridged)£69.99

Fyodor Dostoyevsky is a titanic figure among the worlds great authors, and The Brothers Karamazov is often hailed as his finest novel. A masterpiece on many levels, it transcends the boundaries of a gripping murder mystery to become a moving account of the battle between love and hate...

The Cat who liked Rain written by Henning Mankell performed by Stanley McGeagh on MP3 CD (Unabridged)£14.99

This is the story of young Lucas who gets a most precious present for his birthday, a black kitten which he calls Night. Lucas becomes very attached to Night but one day Lucas comes home from school and discovers that his beloved cat has disappeared. He is desperate and no one is able to console him.

The Doll Collection written by Various Famous Thriller Writers performed by Bernadette Dunne on MP3 CD (Unabridged)£9.99

The Doll Collection is exactly what it sounds like: a treasured toy box of all-original dark stories about dolls of all types, including everything from puppets and poppets to mannequins and baby dolls. Featuring everything from life-sized clockwork dolls to all-too-human Betsy Wetsy-type baby dolls...

The Firebird written by Susan Kearsley performed by Katherine Kellgren and on CD (Unabridged)£14.99

Nicola Marter was born with a gift. When she touches an object, she sometimes glimpses those who have owned it before. When a woman arrives with a small wooden carving at the gallery Nicola works at, she can see the object's history and knows that it was named after the Firebird ...

The Hunchback of Notre Dame written by Victor Hugo performed by Bill Homewood on CD (Unabridged)£49.99

In the grotesque bell-ringer Quasimodo, Victor Hugo created one of the most vivid characters in classic fiction. Quasimodo's doomed love for the beautiful gypsy girl Esmeralda is an example of the traditional love theme of beauty and the beast.

The Knife of Never Letting Go written by Patrick Ness performed by Nick Podehl on CD (Unabridged)£9.99

Todd Hewitt is the only boy in a town of men. Ever since the settlers were infected with the Noise germ, Todd can hear everything the men think, and they hear everything he thinks. Todd is just a month away from becoming a man, but in the midst of the cacophony, he knows that the town is hiding...

The Last King of Scotland written by Giles Foden performed by Forbes Masson on CD (Abridged)£9.99

In an incredible twist of fate, a Scottish doctor (James McAvoy) on a Ugandan medical mission becomes irreversibly entangled with one of the world's most barbaric figures: Idi Amin (Forest Whitaker). Impressed by Dr. Garrigan's brazen attitude in a moment of crisis, the newly self-appointed...

The Name of the Rose written by Umberto Eco performed by Sean Barrett and on CD (Unabridged)£49.99

This hugely engaging story of murder, superstition, religious politics and drama in a medieval monastery was one of the most striking novels to appear in the 1980s. The Name of the Rose is a thrilling story enriched with period detail and laced with tongue-in-cheek allusions to fictional characters...

The Rainbow written by D.H. Lawrence performed by Paul Slack on CD (Unabridged)£39.99

D.H. Lawrence's controversial classic, The Rainbow, follows the lives and loves of three generations of the Brangwen family, between 1840 and 1905. Their tempestuous relationships are played out against a backdrop of change as they witness the arrival of industrialization -

The Silver Donkey written by Sonya Hartnett performed by Richard Aspel on CD (Unabridged)£14.99

One bright spring morning in the woods of France, a soldier, blinded by the war, is found by a little girl named Coco, and her older sister Marcelle. In return for their kindness, the soldier tells the sisters marvellous tales, each story connected to the keepsake he carries in his pocket: a perfect, tiny silver donkey.

The Snow Queen and Other Stories written by Hans Christian Anderson performed by Clare Corbett on CD (Unabridged)£9.99

The Snow Queen is one of Andersen's most affecting stories. Little Kay is enticed away from his home by the Snow Queen who traps him in her palace in the cold far north. His loyal friend Gerda goes on a long and dangerous journey, overcoming many obstacles to rescue him.

The Social Contract written by Jean-Jacques Rousseau performed by Neville Jason on CD (Unabridged)£14.99

In The Social Contract, Rousseau explores the concept of freedom and the political structures that may enable people to acquire it. He argues that the sovereign power of a state lies not in any one ruler, but in the will of the general population.

The Thing on the Doorstep and Other Stories written by H.P. Lovecraft performed by William Roberts on CD (Unabridged)£14.99

The differing facets of H. P. Lovecraft's strange world - where science fiction is laced with horror and fantasy - is no more strikingly evoked than in this collection of some of his most popular shorter stories. There are three main works here.

The Three Musketeers written by Alexandre Dumas performed by Bill Homewood on CD (Unabridged)£39.99

In The Three Musketeers, one of the greatest adventure stories ever written, we follow the fortunes of the dashing young swordsman D'Artagnan and his daredevil companions Athos, Aramis and Porthos. As the thrilling story unfolds, 'The Four' find themselves embroiled in duels,

The Warlock King - A Big Bad World Novel written by Heather Killough-Walden performed by Anthony Ferguson on CD (Unabridged)£19.99

In the third enthralling installment of Heather Killough-Walden's Big Bad Wolf spin-off series, the thirteen Kings must band together and stand strong as a mighty power throws the supernatural world into chaos.

The Woodlanders written by Thomas Hardy performed by Stephen Thorne on CD (Unabridged)£34.99

The Woodlanders is vintage Hardy. The story revolves around the young woman Grace Melbury, who returns to the leafy world of Little Hintock and soon finds herself at the centre of a number of tragic events. In penetrating, incisive and beautiful prose, Hardy tells a moving tale of unrequited love...

To Find a Mountain written by Dani Amore performed by Laural Merlington on MP3 CD (Unabridged)£9.99

Benedetta Carlessimo is no stranger to hardship. Ever since her mother died, the sixteen-year-old Italian girl has cared for her rambunctious younger siblings without complaint. Then World War II arrives on her doorstep, leaving her face-to-face with the most terrible evil she has ever witnessed.

To The Moon and Timbuktu written by Nina Sovich performed by Amy McFadden on MP3 CD (Unabridged)£13.99

Nina Sovich had always yearned for adventures in faraway places; she imagined herself leading the life of a solitary traveller. Yet at the age of thirty-four, she found herself married and contemplating motherhood. Catching her reflection in a window spotted with Paris rain....

Vanity Fair written by William Makepeace Thackeray performed by Georgina Sutton on CD (Unabridged)£39.99

Vanity Fair, with its rich cast of characters, takes place on the snakes-and-ladders board of life. Amelia Sedley, daughter of a wealthy merchant, has a loving mother to supervise her courtship. Becky Sharp, an orphan, has to use her wit, charm, and resourcefulness to escape from her destiny as a governess.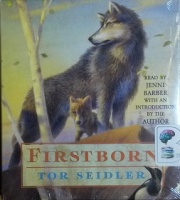 Firstborn written by Tor Seidler performed by Jenni Barber on CD (Unabridged)£9.99
A young wolf seeks the bravery to be himself in this lyrical homage to challenging societal stereotypes, from the author of National Book Award Finalist Mean Margaret and The Wainscott Weasel. Wolves. Predators of the wild. Stalkers of the forests. Born into rankings and expected to live up to their roles.
---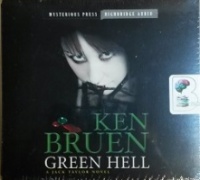 Green Hell - A Jack Taylor Novel written by Ken Bruen performed by John Lee on CD (Unabridged)£14.99
Ireland's master of poetic crime fiction, called "an Irish treasure" by Shelf Awareness, spins a new alcohol-fueled Jack Taylor plot, featuring a Rhodes scholar gone astray, and professor with a violent streak, and a young woman who almost makes Jack look tame.
---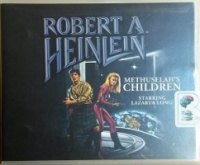 Methuselah's Children written by Robert A. Heinlein performed by MacLeod Andrews on CD (Unabridged)£29.99
After the fall of the American Ayatollahs as foretold in Stranger in a Strange Land and chronicled in Revolt in 2100, the United States of America at last fulfills the promise inherent in its first Revolution: for the first time in human history there is a nation with Liberty and Justice for All.
---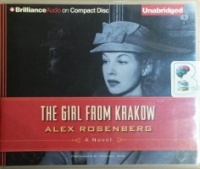 The Girl from Krakow written by Alex Rosenberg performed by Michael Page on CD (Unabridged)£29.99
It's 1935. Rita Feuerstahl comes to the university in Krakow intent on enjoying her freedom. But life has other things in store—marriage, a love affair, a child, all in the shadows of the oncoming war. When the war arrives, Rita is armed with a secret so enormous that it could cost the Allies everything..
---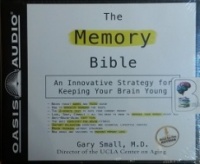 The Memory Bible written by Gary Small M.D. performed by Gary Small M.D. on CD (Unabridged)£19.99
This brain fitness program has helped thousands of people improve their ability to remember everyday issues. Based on Dr. Small's scientific discoveries, The Memory Bible can immediately improve your mental performance. It includes a "brain diet," brain exercises, brain training tips, effective drugs...
---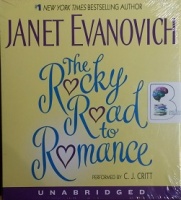 The Rocky Road to Romance written by Janet Evanovich performed by C.J. Critt on CD (Unabridged)£9.99
When the delightful, daffy Dog Lady of station WZZZ offered to take on the temporary job of traffic reporter, Steve Crow tried to think of reasons to turn Daisy Adams down. Perhaps he knew that sharing the close quarters of a car with her for hours would give the handsome program director...
---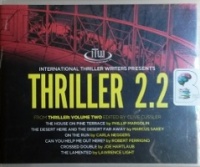 Thriller 2.2 written by Famous Thriller Writers performed by Natalie Ross, Luke Daniels, David Colacci and Dan John Miller on CD (Unabridged)£9.99
The House on Pine Terrace is an intricate puzzle a crime that leads to a romance that triggers another crime that ends with a mystery, which makes you question every event in the story. The Desert Here and the Desert Far Away is a haunting exploration of the wounds our warriors bear, not all of which...
---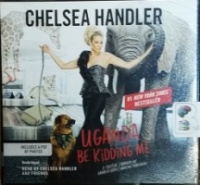 Uganda Be Kidding Me written by Chelsea Handler performed by Chelsea Handler on CD (Unabridged)£19.99
Wherever Chelsea Handler travels, one thing is certain: she always ends up in the land of the ridiculous. Now, in this uproarious collection, she sneaks her sharp wit through airport security and delivers her most absurd and hilarious stories ever. On safari in Africa, it's anyone's guess as to what's...
---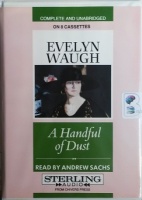 A Handful of Dust written by Evelyn Waugh performed by Andrew Sachs on Cassette (Unabridged)£39.99
After seven years of marriage, the beautiful Lady Brenda Last has grown bored with life at Hetton Abbey, the Gothic mansion that is the pride and joy of her husband, Tony. She drifts into an affair with the shallow socialite John Beaver and forsakes Tony for the Belgravia set.
---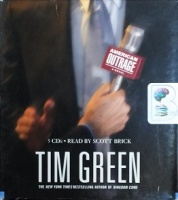 American Outrage written by Tim Green performed by Scott Brick on CD (Abridged)£14.99
Jake Carlson, a correspondent for the television news show American Outrage, inhabits a world of sensational trials and crazed celebrities. One of the nation's top television journalists, he's used to dragging himself through the dirt to get to the truth.
---
---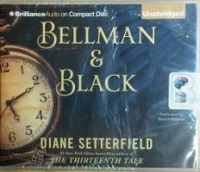 Bellman and Black written by Diane Setterfield performed by Daniel Phipott on CD (Unabridged)£19.99
Caught up in a moment of boyhood competition, William Bellman recklessly aims his slingshot at a rook resting on a branch, killing the bird instantly. It is a small but cruel act, and is soon forgotten. By the time he is grown, with a wife and children of his own, William seems to have put the whole....
---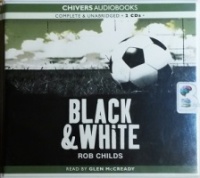 Black and White written by Rob Childs performed by Glen McCready on CD (Unabridged)£19.99
Josh is soccer-mad and can't wait to show off his ball skills to his new classmates. After all, he is the nephew of Ossie Williams - the best footballer in the country. Josh's arrival gives shy Matthew more confidence, but it is not welcomed by Rajesh, the school goalkeeper and captain.
---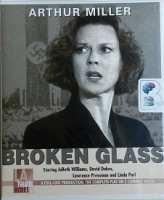 Broken Glass written by Arthur Miller performed by JoBeth Williams, Linda Purl, Lawrence Pressman and David Dukes on CD (Abridged)£19.99
Set in 1938 Brooklyn, this gripping psychological mystery begins when attractive, level-headed Sylvia Gellburg suddenly loses her ability to walk. The only clue lies in Sylvia's obsession with news accounts from Germany. Safe in Brooklyn, she is terrified by Nazi violence or is it something closer to home?
---