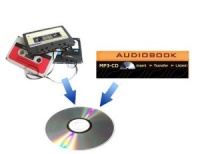 Very Large Fixed Price Audio Transfer Service£40.00
This is the fixed price £40.00 item to be used when ordering conversion of a 10-14 hour Audio Cassette or MP3 CD title.
---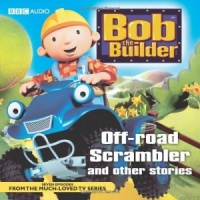 Bob the Builder - Off-Road Scrambler written by Bob the Builder Team performed by Bob the Builder Team on CD (Unabridged)£2.99
This title includes seven episodes from the hugely popular series featuring Bob the Builder, Roley, Lofty, Dizzy, Scoop, Muck and Spud - as seen on BBC TV.
---
---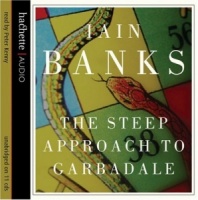 The Steep Approach to Garbadale written by Iain Banks performed by Peter Kenny on CD (Unabridged)£4.99
Dark family secrets, a long-lost love affair and a multi-million pound gaming business lie at the heart of Iain Banks' fabulous new novel. The Wopuld family built their fortune on a board game called Empire - now a wildly successful computer game.
---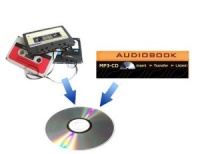 3 Hour Fixed Price Audio Transfer£15.00
This is the fixed price £15 item to be used when ordering conversion of a sub 3 hour Audio Cassette or MP3 CD title.
---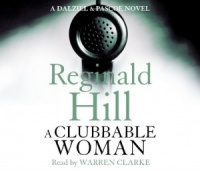 A Clubbable Woman written by Reginald Hill performed by Warren Clarke on CD (Abridged)£9.99 - £11.99
Reginald Hill's first Dalziel and Pascoe novel.
When Connon got back from the Rugby Club, his wife was even more uncommunicative than usual. Five hours later, when she still hadn't moved, Connon noticed that the front of her head had been caved in.
---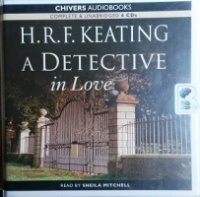 A Detective in Love written by H.R.F. Keating performed by Sheila Mitchell on CD (Unabridged)£9.99 - £14.99
DCI Harriet Martens is nicknamed the Hard Detective. But for Harriet, love proves more dangerous than any of her cases… Britain's number one tennis star, the beautiful Bubbles Xingara, has been murdered in the grounds of her luxurious house.
---
---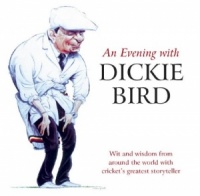 An Evening with Dickie Bird written by Dickie Bird performed by Dickie Bird on CD (Unabridged)£4.99
Dickie Bird is not only the world's most famous cricket umpire, he is also one of the most entertaining public speakers of our time.
---
---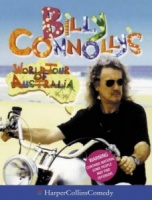 Billy Connolly's World Tour of Australia written by Billy Connolly performed by Billy Connolly on CD (Abridged)£7.99
Travelling by plane, motorbike, boat and foot, Billy Connolly tours the country performing his stage show and delivers and individual commentary on all things Australian.
---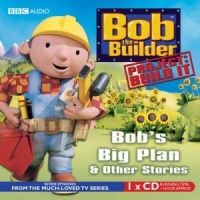 Bob the Builder - Bob's Big Plan written by Bob the Builder Team performed by Bob the Builder Team on CD (Unabridged)£11.99
You'll love these great new stories about "Bob the Builder" and his friends! In "Bob's Big Plan", a special extended episode, Bob hears that Sunflower Valley, where he and his brother Tom used to camp, is being developed.
---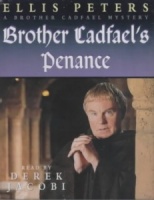 Brother Cadfael's Penance written by Ellis Peters performed by Derek Jacobi on Cassette (Abridged)£4.99
A Genius Performance by Derek Jacobi!
'And in this year of our Lord, 1145, now drawing to its close, chaotic events had seemed to be offering promise, however faint as yet, that even the two cousins battling wearily for the throne must despair of force and look around for another way of settling disputes.'
---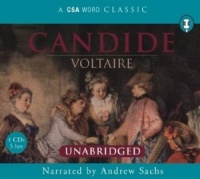 Candide written by Voltaire performed by Andrew Sachs on CD (Unabridged)£19.99
A Genius Performance by Andrew Sachs!
Candide and his tutor Pangloss journey the earth, following the philosophy: All is for the best in this, the best of all possible worlds - A point made by Liebnitz and earlier by Aquinas. This adage, however, is disproved at many turns, with the characters encountering opposition to their outlook. The initially naive Candide realises some of the dark truths of the eighteenth-century world, but could there be any light at the end of the tunnel?
---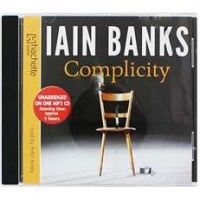 Complicity written by Iain Banks performed by Peter Kenny on MP3 CD (Unabridged)£4.99
An exploration of the morality of greed, corruption and violence. When several prominent people die mysteriously, the police beat a path to the door of an Edinburgh journalist known for his drug abuse and total commitment to computer games.
---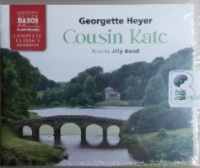 Cousin Kate written by Georgette Heyer performed by Jilly Bond on CD (Unabridged)£19.99 - £29.99
When young and beautiful governess Kate Malvern finds herself unemployed, she is taken in by Minerva Broome, the aunt she has never met, and whisked away to the majestic country home of Staplewood. However, things are not as they seem: strange things start to happen in the manor....
---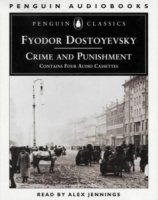 Crime and Punishment written by Fyodor Dostoyevsky performed by Alex Jennings on Cassette (Abridged)£6.99
Crime and Punishment is a novel by the Russian author Fyodor Dostoyevsky. It was first published in the literary journal The Russian Messenger in twelve monthly installments during 1866. It was later published in a single volume.
New In February 2018 Part 1
(in alphabetical order)
20,000 Leagues Under the Sea written by Jules Verne performed by Bill Homewood on CD (Unabridged)£39.99

The most exciting underwater adventure ever! In 1866, a mysterious giant whale savagely attacks shipping in international seas. A famous French marine biologist, Pierre Aronnax, joins the hunt to track down and incapacitate the creature. With him are his loyal servant Conseil and the redoubtable ...

A Tale of Two Cities written by Charles Dickens performed by Anton Lesser on CD (Unabridged)£29.99 - £39.99

It was the best of times and the worst of times'. In one of the most famous openings of any novel, Dickens masterfully presents the turmoil of the French Revolution which is the backdrop for a novel of love, patience, hope and self-sacrifice. It is read by Anton Lesser whose award-winning Dickens... Naxos

Adam Bede written by George Eliot performed by Georgina Sutton on CD (Unabridged)£49.99

George Eliot's first full-length novel, Adam Bede, is a profound rendering of 19th-century English pastoral life. This timeless story of seduction and betrayal follows the virtuous carpenter Adam Bede, whose world is soon disrupted when the all-too-beautiful Hetty betrays him for another villager.

An Utterly Exasperated History of Modern Britain written by John O'Farrell performed by John O'Farrell on CD (Abridged)£7.99

Following his hugely popular account of the previous 2000 years, John O'Farrell now comes bang up to date with a hilarious modern history asking 'How the hell did we end up here?' An Utterly Exasperated History of Modern Britain informs, elucidates and laughs at all the bizarre events....

Atheism for Dummies written by Dale McGowan performed by Paul Mantell on MP3 CD (Unabridged)£14.99

The easy way to understand atheism and secular philosophy. For people seeking a non-religious philosophy of life, as well as believers with atheist friends,Atheism For Dummies offers an intelligent exploration of the historical and moral case for atheism.

Bridcage Walk written by Helen Dunmore performed by Emma Fenney on MP3 CD (Unabridged)£6.99

It is 1792 and Europe is seized by political turmoil and violence. Lizzie Fawkes has grown up in radical circles where each step of the French Revolution is followed with eager idealism. But she has recently married John Diner Tredevant, a property developer who is heavily invested in Bristol's housing ...

Cancer written by Paul Scotting performed by Kelly Birch on MP3 CD (Unabridged)£14.99

Cancer is the second biggest killer in the world, but few of us understand how it works or how we treat it. In this illuminating introductory audiobook, Paul Scotting explains the science behind the disease and explores why some of us are more likely to develop it than others.

Doctor Proctor's Fart Powder - The End of the World Maybe written by Jo Nesbo performed by Stanley McGeagh on MP3 CD (Unabridged)£4.99

Everyone is hooked on the hottest singing competition on TV, The NoroVision Choral Throwdown! Everyone, that is, except for Doctor Proctor, Nilly and Lisa, who are far too busy having fun to watch TV. But when people start acting oddly, the three friends begin to suspect that there's more to the ...

E squared - Nine Do-It-Yourself Energy Experiments written by Pam Grout performed by Pam Grout on CD (Unabridged)£9.99

E-Squared is a lab manual with simple experiments to prove once and for all that there really is a good, loving, totally hip force in the universe. Rather than take it on faith, you are invited to conduct ten 48-hour experiments to prove each of the principles in this book. Yes, you read that right. It says prove.

Far From The Madding Crowd written by Thomas Hardy performed by Jamie Parker on CD (Unabridged)£39.99

In a remote corner of early Victorian England, where traditional practices remain untouched by time, Bathsheba Everdene stands out as a beacon of female independence and self-reliance. However, when confronted with three suitors, among them the dashing Captain Troy...

Germinal written by Emile Zola performed by Leighton Pugh on CD (Unabridged)£49.99

Germinal is one of the most striking novels in the French tradition. Widely regarded as Zola's masterpiece, the novel describes the working conditions of French coal-miners in the 1860s in harsh and realistic terms it is visceral, graphic and unrelenting.

Ingenious - A True Story of Invention written by Jason Fagone performed by Adam Verner on MP3 CD (Unabridged)£19.99

In 2007, the X Prize Foundation announced that it would give $10 million to anyone who could build a safe, mass-producible car that could travel one hundred miles on the energy equivalent of a gallon of gas. The challenge attracted more than one hundred teams from all over the world...

January Window written by Philip Kerr performed by Andrew Wincott on CD (Unabridged)£9.99 - £19.99

Everyone knows football is a matter of life and death. But this time, it's murder. Scot Manson is the team coach for London City FC and an all-round fixer for the lads. Players love him, bosses trust him. But now the team's manager has been found dead at their home stadium.

Kafka on the Shore written by Haruki Murakami performed by Sean Barrett and Oliver Le Sueur on CD (Unabridged)£39.99

"Kafka on the Shore" is the latest novel by Japan's leading literary novelist, who developed a world-wide cult reputation with "Norwegian Wood". In "Kafka on the Shore", Murakami continues with his remarkable combination of profound insight into humankind, with a totally credible touch of the fantastical Naxos

Les Miserables written by Victor Hugo performed by Bill Homewood on CD (Unabridged)£129.99

Les Misérables is set in Paris after the French Revolution. In the sewers and backstreets we encounter 'the wolf-like tread of crime', and assassination for a few sous is all in a day's work. We weep with the unlucky and heart-broken Fantine, and we exult with the heroic revolutionaries of the barricades;

Lord Jim written by Joseph Conrad performed by Ric Jerrom on CD (Unabridged)£29.99 - £39.99

Jim, the first mate aboard a small steamer named the Patna, travels from port to port in the Pacific Ocean. When the ship hits floating wreckage, Jim and the crew are forced to abandon it, leaving hundreds of ethnic travellers on board. However, Jim's reprehensible actions are soon discovered...

Middlemarch written by George Eliot performed by Juliet Stephenson on CD (Unabridged)£79.99

One of the great works of 19th-century England as well as one of the masterpieces of English fiction, this novel is set in the Midlands, 1830-32, in the fictitious town of Middlemarch. It is concerned with the blighted marriage of a young idealistic woman, but also presents a vivid portrait....

Rip Van Winkle, The Legend of Sleepy Hollow and the Pride of the Village written by Washington Irving performed by Adam Sims on CD (Unabridged)£9.99

Kindly Rip Van Winkle, loved by all, lives a quiet existence in a small village at the foot of the Catskill Mountains. Until one day, travelling in the mountains, he somehow falls asleep. Upon waking, he finds that twenty years have passed!

Rob Roy written by Walter Scott performed by Sean Barrett on CD (Unabridged)£49.99

Rob Roy is a captivating novel of chivalry and romance set in the Scottish highlands of the 18th century. After rejecting the life his father has laid out for him, Frank Osbaldistone is sent to the North of England to live with his Uncle, where he is to repent his sins. Naxos

Sense and Sensibility written by Jane Austen performed by Juliet Stephenson on CD (Unabridged)£39.99

When Mrs Dashwood is forced by an avaricious daughter-in-law to leave the family home in Sussex, she takes her three daughters to live in a modest cottage in Devon. For Elinor, the eldest daughter, the move means a painful separation from the man she loves...

Switch written by Grant McKenzie performed by Noah Michael Levine on MP3 CD (Unabridged)£9.99

How far would you go to save the ones you love? Run five traffic lights in a row? Rob a liquor store at gunpoint? Commit murder? Security guard Sam White's life falls apart when he arrives home to find his house a smoking ruin with the bodies of his wife and daughter inside.

The Brothers Karamazov written by Fyodor Dostoyevsky performed by Constantine Gregory on CD (Unabridged)£69.99

Fyodor Dostoyevsky is a titanic figure among the worlds great authors, and The Brothers Karamazov is often hailed as his finest novel. A masterpiece on many levels, it transcends the boundaries of a gripping murder mystery to become a moving account of the battle between love and hate...

The Cat who liked Rain written by Henning Mankell performed by Stanley McGeagh on MP3 CD (Unabridged)£14.99

This is the story of young Lucas who gets a most precious present for his birthday, a black kitten which he calls Night. Lucas becomes very attached to Night but one day Lucas comes home from school and discovers that his beloved cat has disappeared. He is desperate and no one is able to console him.

The Doll Collection written by Various Famous Thriller Writers performed by Bernadette Dunne on MP3 CD (Unabridged)£9.99

The Doll Collection is exactly what it sounds like: a treasured toy box of all-original dark stories about dolls of all types, including everything from puppets and poppets to mannequins and baby dolls. Featuring everything from life-sized clockwork dolls to all-too-human Betsy Wetsy-type baby dolls...

The Firebird written by Susan Kearsley performed by Katherine Kellgren and on CD (Unabridged)£14.99

Nicola Marter was born with a gift. When she touches an object, she sometimes glimpses those who have owned it before. When a woman arrives with a small wooden carving at the gallery Nicola works at, she can see the object's history and knows that it was named after the Firebird ...

The Hunchback of Notre Dame written by Victor Hugo performed by Bill Homewood on CD (Unabridged)£49.99

In the grotesque bell-ringer Quasimodo, Victor Hugo created one of the most vivid characters in classic fiction. Quasimodo's doomed love for the beautiful gypsy girl Esmeralda is an example of the traditional love theme of beauty and the beast.

The Knife of Never Letting Go written by Patrick Ness performed by Nick Podehl on CD (Unabridged)£9.99 - £14.99

Todd Hewitt is the only boy in a town of men. Ever since the settlers were infected with the Noise germ, Todd can hear everything the men think, and they hear everything he thinks. Todd is just a month away from becoming a man, but in the midst of the cacophony, he knows that the town is hiding...

The Last King of Scotland written by Giles Foden performed by Forbes Masson on CD (Abridged)£9.99

In an incredible twist of fate, a Scottish doctor (James McAvoy) on a Ugandan medical mission becomes irreversibly entangled with one of the world's most barbaric figures: Idi Amin (Forest Whitaker). Impressed by Dr. Garrigan's brazen attitude in a moment of crisis, the newly self-appointed...

The Name of the Rose written by Umberto Eco performed by Sean Barrett and on CD (Unabridged)£69.99

*** Currently in Our US Warehouse hence 5 day delay on dispatch *** This hugely engaging story of murder, superstition, religious politics and drama in a medieval monastery was one of the most striking novels to appear in the 1980s. The Name of the Rose is a thrilling story enriched with period ... Naxos

The Rainbow written by D.H. Lawrence performed by Paul Slack on CD (Unabridged)£39.99

D.H. Lawrence's controversial classic, The Rainbow, follows the lives and loves of three generations of the Brangwen family, between 1840 and 1905. Their tempestuous relationships are played out against a backdrop of change as they witness the arrival of industrialization -

The Silver Donkey written by Sonya Hartnett performed by Richard Aspel on CD (Unabridged)£14.99

One bright spring morning in the woods of France, a soldier, blinded by the war, is found by a little girl named Coco, and her older sister Marcelle. In return for their kindness, the soldier tells the sisters marvellous tales, each story connected to the keepsake he carries in his pocket: a perfect, tiny silver donkey.

The Snow Queen and Other Stories written by Hans Christian Anderson performed by Clare Corbett on CD (Unabridged)£9.99

The Snow Queen is one of Andersen's most affecting stories. Little Kay is enticed away from his home by the Snow Queen who traps him in her palace in the cold far north. His loyal friend Gerda goes on a long and dangerous journey, overcoming many obstacles to rescue him.

The Social Contract written by Jean-Jacques Rousseau performed by Neville Jason on CD (Unabridged)£14.99

In The Social Contract, Rousseau explores the concept of freedom and the political structures that may enable people to acquire it. He argues that the sovereign power of a state lies not in any one ruler, but in the will of the general population.

The Three Musketeers written by Alexandre Dumas performed by Bill Homewood on CD (Unabridged)£39.99

In The Three Musketeers, one of the greatest adventure stories ever written, we follow the fortunes of the dashing young swordsman D'Artagnan and his daredevil companions Athos, Aramis and Porthos. As the thrilling story unfolds, 'The Four' find themselves embroiled in duels,

The Warlock King - A Big Bad World Novel written by Heather Killough-Walden performed by Anthony Ferguson on CD (Unabridged)£19.99

In the third enthralling installment of Heather Killough-Walden's Big Bad Wolf spin-off series, the thirteen Kings must band together and stand strong as a mighty power throws the supernatural world into chaos.

The Woodlanders written by Thomas Hardy performed by Stephen Thorne on CD (Unabridged)£34.99

The Woodlanders is vintage Hardy. The story revolves around the young woman Grace Melbury, who returns to the leafy world of Little Hintock and soon finds herself at the centre of a number of tragic events. In penetrating, incisive and beautiful prose, Hardy tells a moving tale of unrequited love...

To Find a Mountain written by Dani Amore performed by Laural Merlington on MP3 CD (Unabridged)£9.99

Benedetta Carlessimo is no stranger to hardship. Ever since her mother died, the sixteen-year-old Italian girl has cared for her rambunctious younger siblings without complaint. Then World War II arrives on her doorstep, leaving her face-to-face with the most terrible evil she has ever witnessed.

To The Moon and Timbuktu written by Nina Sovich performed by Amy McFadden on MP3 CD (Unabridged)£13.99

Nina Sovich had always yearned for adventures in faraway places; she imagined herself leading the life of a solitary traveller. Yet at the age of thirty-four, she found herself married and contemplating motherhood. Catching her reflection in a window spotted with Paris rain....
---
---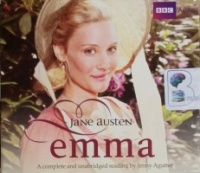 Emma written by Jane Austen performed by Jenny Agutter on CD (Unabridged)£24.99
Emma Woodhouse is one of Austen's most captivating and vivid characters. Beautiful, spoiled, vain, and irrepressibly witty, Emma organizes the lives of the inhabitants of her sleepy little village, but her attempts at matchmaking lead to misunderstandings and potential heartbreak. Only her friend and ...
---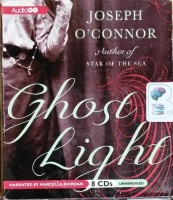 Ghost Light written by Joseph O'Connor performed by Marcella Riordan on CD (Unabridged)£24.99
Dublin 1907, a city of whispered rumours. An actress still in her teens begins an affair with a damaged older man, the leading playwright at the theatre where she works. Rebellious, irreverent, beautiful, flirtatious, Molly Allgood is a girl of the inner city tenements, dreaming of stardom in America. Witty and ...
---
---
---
---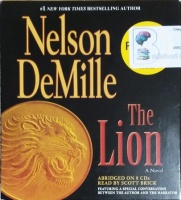 The Lion written by Nelson DeMille performed by Scott Brick on CD (Abridged)£14.99
In this eagerly awaited follow-up to The Lion's Game, John Corey, former NYPD Homicide detective and special agent for the Anti-Terrorist Task Force, is back. And, unfortunately for Corey, so is Asad Khalil, the notorious Libyan terrorist otherwise known as "The Lion." Last we heard from him, Khali had claimed to...
---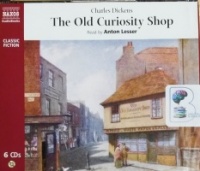 The Old Curiosity Shop written by Charles Dickens performed by Anton Lesser on CD (Abridged)£24.99
The Old Curiosity Shop follows the story of Little Nell who lives with her grandfather in his magical shop of curiosities in London. Her grandfather's attempts to secure an inheritance for Nell lead them into financial trouble with the evil dwarf Quilp. Nell manages to flee and lead her grandfather to safety...
---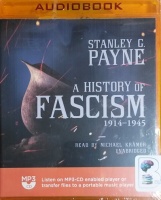 A History of Fascism 1914-1945 written by Stanley G. Payne performed by Michael Kramer on MP3 CD (Unabridged)£29.99
Focusing mostly on Italy and Germany but also considering Spain, Romania, Japan, and movements in other countries, Payne (history, University of Wisconsin) describes fascism as revolutionary ultranationalism based on national rebirth, extreme elitism, mass mobilization, and the promotion of...
---
---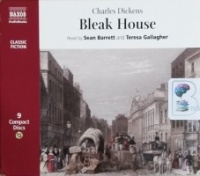 Bleak House written by Charles Dickens performed by Sean Barrett and Teresa Gallagher on CD (Abridged)£29.99
The long, drawn-out case of Jarndyce versus Jarndyce provides the background to this novel which takes us into a world of impoverished street-dwellers, lovers fallen on hard times and the grand riches of the upper classes. A generous abridgement spanning 9 CDs
---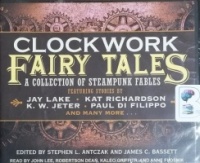 Clockwork Fairy Tales - A Collection of Steampunk Fables written by Various Steampunk Authors performed by John Lee, Robertson Dean, Kaleo Griffith and Anne Flosnik on CD (Unabridged)£24.99
Inspired by Hans Christian Andersen's "The Red Shoes," New York Times bestselling author K. W. Jeter's "La Valse" forges a fable about love, the decadence of technology, and a gala dance that becomes the obsession of a young engineer-and the doom of those who partake in it.In "You Will Attend Until...
---
---