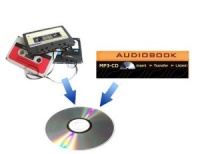 3 Hour Fixed Price Audio Transfer for Customers Own Tapes£25.00
This is the fixed price £25.00 item to be used by Customers when ordering conversion of their own sub 3 hour Audio Cassette or MP3 CD title.
---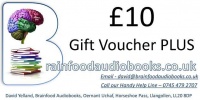 Gift Voucher PLUS 10£10.00
Welcome to the New Brainfood Audiobooks Gift Voucher PLUS! This is a Gift Voucher with a difference.
---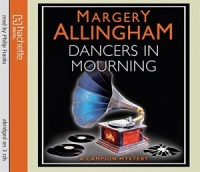 Dancers in Mourning written by Margery Allingham performed by Philip Franks on CD (Abridged)£16.99
A Genius Performance by Philip Franks!
Everyone fell under the spell of Jimmy Sutane, the charming and talented song-and-dance man.
---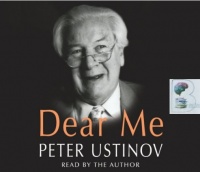 Dear Me written by Peter Ustinov performed by Peter Ustinov on CD (Abridged)£4.99 - £9.99
Sir Peter Ustinov's beautifully crafted autobiography is told with exquisite wit and insight. From his birth in April 1921, it spans his extraordinary career as actor, playwright, film star and director, confirming his early belief that he is 'irrevocably betrothed to laughter'.
---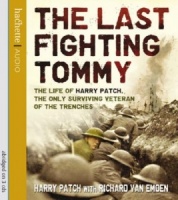 The Last Fighting Tommy written by Harry Patch with Richard Van Emden performed by Alan Howard on CD (Abridged)£5.99 - £6.99
When Harry Patch wrote his memoir in 2007, he was the last British soldier alive to have fought in the trenches of the First World War. He was 109 years old and one of very few people who could directly recall the horror of that conflict.
---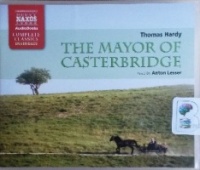 The Mayor of Casterbridge written by Thomas Hardy performed by Anton Lesser on CD (Unabridged)£29.99
Thomas Hardy's novels about the cruel twists of fate that blight our lives have a timeless power to move us. In The Mayor Casterbridge, a young Michael Henchard makes a rash, alcohol-fuelled decision to sell his wife. Despite abstaining from alcohol from this point forward and living an upstanding life.... Naxos
---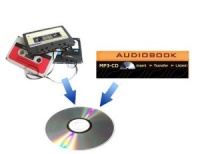 3 Hour Fixed Price Audio Transfer£15.00
This is the fixed price £15 item to be used when ordering conversion of a sub 3 hour Audio Cassette or MP3 CD title.
---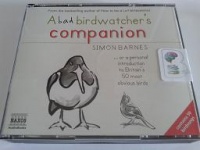 A Bad Birdwatcher's Companion written by Simon Barnes performed by SImon Barnes on CD (Abridged)£9.99
Simon Barnes is one of Britain's leading bird writers and humorists. His weekly column in The Times, his essays for the RSPB magazine and his two books on bad bird-watching have made him one of the characters of the bird world.
---
---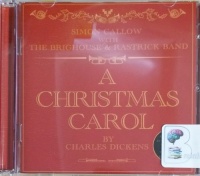 A Christmas Carol written by Charles Dickens performed by Simon Callow and The Brighouse and Rastrick Band on CD (Abridged)£9.99 - £11.99
Marking the 175 anniversary of Charles Dickens' immortal classic 'A Christmas Carol', celebrated actor Simon Callow and one of the world's most respected brass bands The Brighouse and Rastrick Band join forces for this very special Christmas album. It combines Simon Callow's acclaimed adaptation of Charles...
---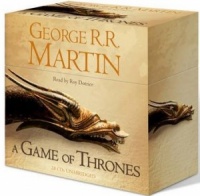 A Game of Thrones written by George R.R. Martin performed by Roy Dotrice on CD (Unabridged)£38.99
This first volume in the hugely popular and highly acclaimed epic fantasy series A SONG OF ICE AND FIRE is unabridged on 28 CDs.
---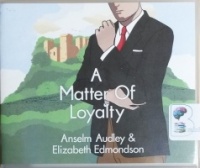 A Matter of Loyalty written by Anselm Audley and Elizabeth Edmondson performed by Michael Page on CD (Unabridged)£19.99
January 1954. Mists cover the hills around Selchester. Someone at the research facility known as the Atomic is leaking secrets to Soviet Russia, and when nuclear scientist Bruno Rothesay goes missing, the British Intelligence Services are convinced he's the mole. Hugo Hawksworth isn't so sure.
---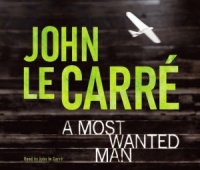 A Most Wanted Man written by John le Carre performed by John le Carre on CD (Abridged)£9.99
A half-starved young Russian man in a long black overcoat is smuggled into Hamburg at dead of night. He has an improbable amount of cash secreted in a purse round his neck. He is a devout Muslim. Or is he? He says his name is Issa.
---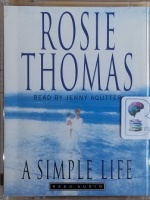 A Simple Life written by Rosie Thomas performed by Jenny Agutter on Cassette (Abridged)£4.99
A new saga from the author of OTHER PEOPLE'S MARRIAGES, about a woman living in America, who has a happy, normal family life, but who also has a secret connected with England which could tear her marriage apart.
---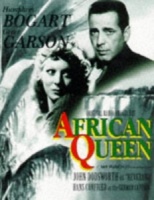 African Queen written by Mr Punch performed by Humphrey Bogart and Greer Garson on Cassette (Unabridged)£5.99
Set in 1915 on the treacherous rivers of war-torn Africa, this production features Charlie Allnut, a gin-drinking river trader, who reluctantly agrees to help the prim missionary, Rose Sayer, to travel down the river and destroy a German gun boat.
---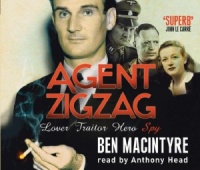 Agent Zigzag written by Ben Macintyre performed by Anthony Head on CD (Abridged)£23.99
Eddie Chapman: rogue, criminal, confidence trickster, hero to both sides and betrayer of all. At the start of the Second World War, Chapman was recruited by the German Secret Service. He was a highly prized Nazi agent.
---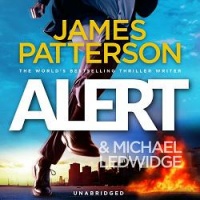 Alert written by James Patterson and Michael Ledwidge performed by Danny Mastrogiorgio and Henry Leyva on CD (Unabridged)£6.99
Every New Yorker's worst nightmare is about to become a reality. New York has seen more than its fair share of horrific attacks, but the city is about to be shaken in a way it never has before. After two devastating catastrophes in quick succession, everyone is on edge.
New In December 2018 Part 1
(in alphabetical order)
Billy written by Pamela Stephenson performed by Pamela Stephenson on CD (Abridged)£4.99

From welding to folk singing to comedy to writing to acting, Billy Connolly has proved his versatility and sheer determination. Here, his wife Pamela gives the reader an insider's view of this talented musician, singer, TV presenter, comedian and actor.

Birds Without Wings written by Louis de Bernieres performed by Hugh Bonneville on CD (Abridged)£6.99

Birds Without Wings tells of the inhabitants of a small coastal town in south-west Anatolia in the dying days of the Ottoman empire. When jihad is declared against the Allies the young men of the town are sent to war. Karatavuk soon finds himself at Gallipoli where he experiences the intimate brutality...

Breasts - The Owners Manual written by Dr. Kristi Funk performed by Jaimee Paul on CD (Unabridged)£14.99

A comprehensive guide to total breast health from the go-to breast care expert for Good Morning America and The Doctors. One in eight women will be diagnosed with breast cancer over the course of their lives, and breast cancer is the #1 killer of women ages 20-59. But did you know that only...

Classic Detective Stories written by Various Mystery Writers performed by Edward Hardwicke on CD (Unabridged)£9.99

The greatest ever selection of fictional detectives, all together in one superb CD collection.

Find Sherlock Holmes with his long suffering colleague, Dr. Watson in The Dying Detective, Father Brown as a witness in court in The Man in the Passage, and J.G. Reeder in The Poetical Policeman and The Green Mamba.

Hamish Macbeth Mysteries written by M.C. Beaton performed by Graeme Malcolm on MP3 CD (Unabridged)£49.99

In the Scottish Highlands remote village of Lochdubh, in the real county of Sutherland, lives tall thin red-haired hazel-eyed quietly clever police Sergeant Hamish Macbeth – Scotland's most quick-witted but unambitious policeman. Discover where it all began with this audio collection containing the...

Hannibal Rising written by Thomas Harris performed by Thomas Harris on CD (Unabridged)£8.99

Hannibal Lecter emerges from the nightmare of the Eastern Front, a boy in the snow, mute, with a chain around his neck. He seems utterly alone, but he has brought his demons with him.

Jane Austen Collection - Persuasion - Pride and Prejudice - Emma written by Jane Austen performed by Sharon Williams and Michael Page on CD (Unabridged)£39.99

PERSUASION Anne Elliot is a young woman of perfect breeding and unwavering integrity. Seven years after she is persuaded to reject Captain Wentworth''s offer of marriage, her feelings for him are still strong. By the time she realizes this, Wentworth seems to only have eyes for the attractive...

Mary Poppins written by P.L. Travers performed by Sophie Thompson on CD (Unabridged)£24.99

When Mary Poppins takes charge of the Banks children, she changes their lives forever. Unlike other nannies, she makes ordinary events extraordinary. Who else could slide up bannisters, pull wonders out of an empty carpetbag, lead the children on magical adventures and....

River God written by Wilbur Smith performed by Robert Powell on CD (Abridged)£4.99

At the festival of Osiris, loyal subjects of the Pharaoh gather to pay homage to their leader. Only Taita - a wise and formidably gifted enunch slave - sees him as a symbol of the kingdon's fading glory. Danger surounds all those who oppose the ruling elite. But together with his proteges, Lostris ...

Sherlock Holmes - A Study in Scarlet written by Arthur Conan Doyle performed by Derek Jacobi on CD (Unabridged)£9.99

'There's the scarlet thread of murder running through the colourless skein of life, and our duty is to unravel it, and isolate it, and expose every inch of it'. Arriving in the wilderness of London and in need of lodgings, Dr John Watson finds himself living at 221B Baker Street with one Sherlock Holmes.

Sherlock Holmes - The Adventures of Sherlock Holmes written by Arthur Conan Doyle performed by Derek Jacobi on CD (Unabridged)£19.99

A collection of Sherlock Holmes mystery adventures includes "A Scandal in Bohemia," "The Red-Headed League," "The Speckled Band," and "The Beryl Coronet."

Sherlock Holmes - The Definitive Collection written by Arthur Conan Doyle performed by Stephen Fry on MP3 CD (Unabridged)£49.99

Ever since he made his first appearance in A Study In Scarlet, Sherlock Holmes has enthralled and delighted millions of fans throughout the world. Now Stephen Fry, a lifelong fan of Doyle's detective fiction, has brought to life Arthur Conan Doyle's complete works – four novels and five collections....

Sherlock Holmes - The Valley of Fear written by Arthur Conan Doyle performed by Derek Jacobi on CD (Unabridged)£6.99

'It is the Valley of Fear, the Valley of Death. The terror is in the hearts of the people from the dusk to the dawn. Wait, young man, and you will learn for yourself'. Sherlock Holmes is intrigued and disturbed when he receives an ominous coded message: a Mr Douglas of Birlstone House is in terrible danger.

Sherlock Holmes The Sign of the Four written by Arthur Conan Doyle performed by Derek Jacobi on CD (Unabridged)£7.99 - £9.99

A Genius Performance by Derek Jacobi!

Mary Morstan reports two seemingly unconnected and inexplicable events: the disappearance of her father, a British Indian Army Captain, and the arrival of pearls by post from an unknown sender.

The Best of John Le Carre written by John Le Carre performed by Michael Jayston on MP3 CD (Unabridged)£59.99

Master of the spy novel' John le Carre's ingenious and gripping espionage thrillers have had his legion of fans on the edge of their seat for the last half-century making him one of the greatest British writers of today. His works have all been international bestsellers, with many being adapted into...

The Casebook of Sherlock Holmes written by Arthur Conan Doyle performed by Derek Jacobi on CD (Unabridged)£24.99 - £39.99

A Genius Performance by Derek Jacobi!
The Complete and Unabridged version of this fantastic author's last stories. Probably the best adventure stories ever told!

The Complete Chronicles of Narnia written by C.S. Lewis performed by Kenneth Branagh, Michael York, Lynn Redgrave and Derek Jacobi and Patrick Stewart on CD (Unabridged)£36.99

The Narnia Chronicles, first published in 1950, have been and remain some of the most enduringly popular children's books ever published. The best known, The Lion, the Witch and the Wardrobe, has been translated into 29 languages.

The Lady and the Unicorn written by Tracy Chevalier performed by Isla Blair and Jamie Glover on CD (Abridged)£4.99

The new novel from the author of the much-loved Girl with a Pearl Earring and Falling Angels. The Lady and the Unicorn tapestries are a set of six medieval tapestries. Beautiful, intricate and expertly made, they are also mysterious in their origin and meaning. Tapestries give an appearance of order...

The Long Song written by Andrea Levy performed by Andrea Levy and Adrian Lester on CD (Unabridged)£29.99 - £49.99

You do not know me yet. My son Thomas, who is publishing this book, tells me, it is customary at this place in a novel to give the reader a little taste of the story that is held within these pages. As your storyteller, I am to convey that this tale is set in Jamaica during the last turbulent years of slavery and the early years of freedom that followed.

The Tree of Hands written by Ruth Rendell performed by Imelda Staunton on CD (Unabridged)£29.99

Once when Benet was about fourteen she and her mother had been alone in a train carriage - and Mopsa had tried to stab her with a carving knife. It was some time since Benet had seen her psychologically disturbed mother. So when Mopsa arrived at the airport looking drab and colourless in a...

Young Herriot - The Early Life and Times of James Herriot written by John Lewis-Stempel performed by Cameron Stewart on CD (Unabridged)£9.99

Set in Glasgow in the 1930s, Young James Herriot is the fascinating story of Herriot's formative years at veterinary college, recounting the tales behind his calling to work with animals and his early friendships.
---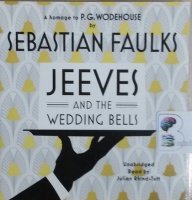 Jeeves and the Wedding Bells written by Sebastian Faulks performed by Julian Rhind-Tutt on CD (Unabridged)£19.99
A gloriously witty novel from Sebastian Faulks using P.G. Wodehouse's much-loved characters, Jeeves and Wooster, fully authorised by the Wodehouse estate. Bertie Wooster, recently returned from a very pleasurable soujourn in Cannes, finds himself at the stately home of Sir Henry Hackwood in Dorset. Bertie is...
---
---
---
---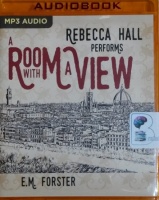 A Room With a View written by E.M. Forster performed by Rebecca Hall on MP3 CD (Unabridged)£14.99
One of E. M. Forster's most celebrated novels, "A Room With a View" is the story of a young English middle-class girl, Lucy Honeychurch. While vacationing in Italy, Lucy meets and is wooed by two gentlemen, George Emerson and Cecil Vyse. After turning down Cecil Vyse's marriage proposals twice Lucy finally...
---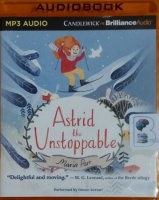 Astrid the Unstoppable written by Maria Parr performed by Devon Sorvari on MP3 CD (Unabridged)£14.99
Pippi Longstocking meets Heidi meets Anne Shirley in this tale of an irrepressible girl in a mountain village who navigates unexpected changes with warmth and humor. Speed and self-confidence, that's Astrid's motto. Nicknamed "the little thunderbolt," she loves to spend her days racing down the hillside on her...
---
---
---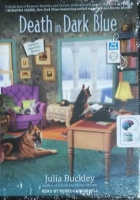 Death in Dark Blue written by Julia Buckley performed by Rebecca Mitchell on MP3 CD (Unabridged)£14.99
In the quaint town of Blue Lake, Indiana, Lena London is settling into her dream job, but someone is making her life a nightmare . . .Things are beginning to go right for Lena. She's got a new job assisting suspense novelist and friend, Camilla Graham. She lives rent-free in Camilla's beautiful, Gothic house. She ...
---
---
Hollow written by Owen Egerton performed by Andrew Eiden on MP3 CD (Unabridged)£14.99
When Oliver Bonds, a revered religious studies professor at the University of Texas, loses his toddler son and undergoes intense legal scrutiny over his involvement, grief engulfs him completely. His life is upended; Oliver loses his wife, home, and faith. Three years after his son's death, Oliver lives in a shack...
---
---
---
---