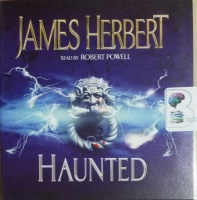 Haunted written by James Herbert performed by Robert Powell on CD (Abridged)£4.99
A ghostly twist. Three nights of terror at the house called Edbrook. Three nights in which David Ash, there to investigate a haunting, will be victim of horrifying games. Three nights in which he will face the blood-chilling enigma of his own past.
---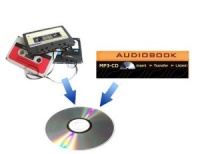 Large Fixed Price Audio Transfer Service£35.00
This is the fixed price £35.00 item to be used when ordering conversion of a 6-9 hour Audio Cassette or MP3 CD title.
---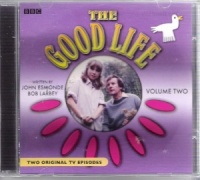 The Good Life written by John Esmonde and Bob Larbey performed by Richard Briers and Felicity Kendal on CD (Abridged)£3.99
Two episodes of the wonderful TV show!
---
---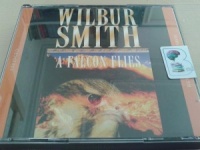 A Falcon Flies written by Wilbur Smith performed by Martin Jarvis on CD (Abridged)£4.99 - £8.99
A Falcon Flies is the first bestselling novel in Wilbur Smith's epic tale of Africa, The Ballantyne Novels. In search of a father they barely remember, Zouga and Dr Robyn Ballantyne board Mungo St John's magnificent clipper to speed them to Africa.
---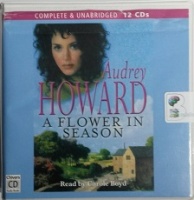 A Flower in Season written by Audrey Howard performed by Carole Boyd on CD (Unabridged)£14.99 - £24.99
Briony Marsden has led a hard life, forced to do the work of a grown man while enduring her drunkard father's taunts and blows. But when he goes too far one day, her fate becomes even worse as she makes her way alone in a heartless world.
---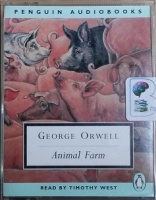 Animal Farm written by George Orwell performed by Timothy West on Cassette (Unabridged)£9.99
All animals are equal - but some are more equal than others' When the downtrodden animals of Manor Farm overthrow their master Mr Jones and take over the farm themselves, they imagine it is the beginning of a life of freedom and equality.
---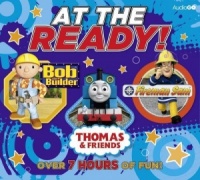 At The Ready! written by Various Childrens Authors performed by Various Famous Actors on CD (Abridged)£39.99
This box set contains over 7 hours of fun from Bob the Builder, Fireman Sam and Tomas the Tank Engine! This would make a brilliant gift that will last considerably longer than the New Year!
---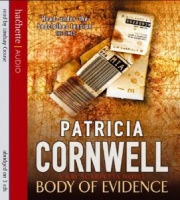 Body of Evidence written by Patricia Cornwell performed by Lindsay Crouse on CD (Abridged)£9.99
A reclusive writer is dead. And her final manuscript has disappeared ...Someone is stalking Beryl Madison.
---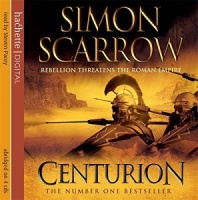 Centurion - Rebellion Threatens the Roman Empire written by Simon Scarrow performed by Steven Pacey on CD (Abridged)£17.99 - £18.99
In the first century AD the Roman Empire faces a new threat from its long-standing enemy Parthia. Parthia is vying with Rome for control of Palmyra an officially neutral kingdom.
---
---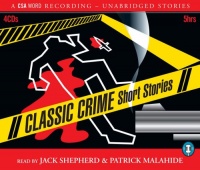 Classic Crime Short Stories written by Various Famous Crime Writers performed by Jack Shepherd and Patrick Malahide on CD (Unabridged)£4.99 - £9.99
Discover a world of heroes and villains, suspense and intrigue. This riveting and comprehensive collection brings together some of the best crime writing of all time.
---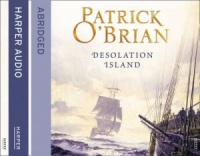 Desolation Island written by Patrick O'Brian performed by Robert Hardy on CD (Abridged)£8.99
A Genius Performance by Robert Hardy!
Commissioned to rescue Governor Bligh of Bounty fame, Captain Jack Aubrey and his friend and surgeon, Stephen Maturin, sail the Leopard to Australia with a hold full of convicts. Among them is a beautiful and dangerous spy — and a treacherous disease which decimates the crew.
---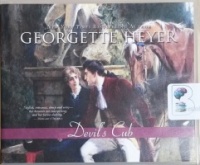 Devil's Cub written by Georgette Heyer performed by Michael Drew on CD (Unabridged)£24.99
The excesses of the young Marquis of Vidal are even wilder than his father's before him. Not for nothing is the reckless duellist and gamester called "the Devil's Cub". But when he is forced to leave the country, Mary Challoner discovers his fiendish plan to abduct her sister. Any only by daring to impersonate...
---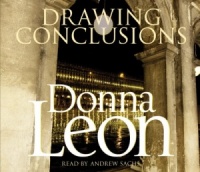 Drawing Conclusions written by Donna Leon performed by Andrew Sachs on CD (Abridged)£4.99 - £5.99
A Genius Performance by Andrew Sachs! When Anna Maria Giusti finds her elderly neighbour Constanza Altavilla dead, with blood on the floor near her head, she calls the police. Brunetti is called to the scene and it seems the woman has suffered a heart attack. Patta, the Vice-Questore, is eager to dismiss the case...
---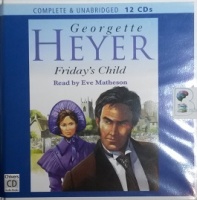 Friday's Child written by Georgette Heyer performed by Eve Matheson on CD (Unabridged)£29.99
This story of mistaken love is a romantic fiction set in the English Regency period. It centers on Lord Sheringham who has been rejected by the woman he loves but the woman who has secretly loved him since childhood is waiting.
---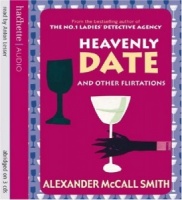 Heavenly Date and Other Flirtations written by Alexander McCall-Smith performed by Anton Lesser on CD (Abridged)£5.99
A Genius Performance by Anton Lesser!
Alexander McCall-Smith's short stories show the interest and intrigue, complexity and completeness that can come from the briefest meeting or a life long love. A lovely set of stories that have something for everyone.
New In December 2018 Part 1
(in alphabetical order)
Billy written by Pamela Stephenson performed by Pamela Stephenson on CD (Abridged)£4.99

From welding to folk singing to comedy to writing to acting, Billy Connolly has proved his versatility and sheer determination. Here, his wife Pamela gives the reader an insider's view of this talented musician, singer, TV presenter, comedian and actor.

Birds Without Wings written by Louis de Bernieres performed by Hugh Bonneville on CD (Abridged)£6.99

Birds Without Wings tells of the inhabitants of a small coastal town in south-west Anatolia in the dying days of the Ottoman empire. When jihad is declared against the Allies the young men of the town are sent to war. Karatavuk soon finds himself at Gallipoli where he experiences the intimate brutality...

Breasts - The Owners Manual written by Dr. Kristi Funk performed by Jaimee Paul on CD (Unabridged)£19.99

A comprehensive guide to total breast health from the go-to breast care expert for Good Morning America and The Doctors. One in eight women will be diagnosed with breast cancer over the course of their lives, and breast cancer is the #1 killer of women ages 20-59. But did you know that only...

Hamish Macbeth Mysteries written by M.C. Beaton performed by Graeme Malcolm on MP3 CD (Unabridged)£49.99

In the Scottish Highlands remote village of Lochdubh, in the real county of Sutherland, lives tall thin red-haired hazel-eyed quietly clever police Sergeant Hamish Macbeth – Scotland's most quick-witted but unambitious policeman. Discover where it all began with this audio collection containing the...

Hannibal Rising written by Thomas Harris performed by Thomas Harris on CD (Unabridged)£8.99

Hannibal Lecter emerges from the nightmare of the Eastern Front, a boy in the snow, mute, with a chain around his neck. He seems utterly alone, but he has brought his demons with him.

Mary Poppins written by P.L. Travers performed by Sophie Thompson on CD (Unabridged)£24.99

When Mary Poppins takes charge of the Banks children, she changes their lives forever. Unlike other nannies, she makes ordinary events extraordinary. Who else could slide up bannisters, pull wonders out of an empty carpetbag, lead the children on magical adventures and....

River God written by Wilbur Smith performed by Robert Powell on CD (Abridged)£4.99

At the festival of Osiris, loyal subjects of the Pharaoh gather to pay homage to their leader. Only Taita - a wise and formidably gifted enunch slave - sees him as a symbol of the kingdon's fading glory. Danger surounds all those who oppose the ruling elite. But together with his proteges, Lostris ...

Sherlock Holmes - A Study in Scarlet written by Arthur Conan Doyle performed by Derek Jacobi on CD (Unabridged)£9.99

'There's the scarlet thread of murder running through the colourless skein of life, and our duty is to unravel it, and isolate it, and expose every inch of it'. Arriving in the wilderness of London and in need of lodgings, Dr John Watson finds himself living at 221B Baker Street with one Sherlock Holmes.

Sherlock Holmes - The Adventures of Sherlock Holmes written by Arthur Conan Doyle performed by Derek Jacobi on CD (Unabridged)£19.99

A collection of Sherlock Holmes mystery adventures includes "A Scandal in Bohemia," "The Red-Headed League," "The Speckled Band," and "The Beryl Coronet."

Sherlock Holmes - The Definitive Collection written by Arthur Conan Doyle performed by Stephen Fry on MP3 CD (Unabridged)£49.99

Ever since he made his first appearance in A Study In Scarlet, Sherlock Holmes has enthralled and delighted millions of fans throughout the world. Now Stephen Fry, a lifelong fan of Doyle's detective fiction, has brought to life Arthur Conan Doyle's complete works – four novels and five collections....

Sherlock Holmes - The Valley of Fear written by Arthur Conan Doyle performed by Derek Jacobi on CD (Unabridged)£6.99

'It is the Valley of Fear, the Valley of Death. The terror is in the hearts of the people from the dusk to the dawn. Wait, young man, and you will learn for yourself'. Sherlock Holmes is intrigued and disturbed when he receives an ominous coded message: a Mr Douglas of Birlstone House is in terrible danger.

Sherlock Holmes The Sign of the Four written by Arthur Conan Doyle performed by Derek Jacobi on CD (Unabridged)£7.99 - £9.99

A Genius Performance by Derek Jacobi!

Mary Morstan reports two seemingly unconnected and inexplicable events: the disappearance of her father, a British Indian Army Captain, and the arrival of pearls by post from an unknown sender.

The Best of John Le Carre written by John Le Carre performed by Michael Jayston on MP3 CD (Unabridged)£59.99

Master of the spy novel' John le Carre's ingenious and gripping espionage thrillers have had his legion of fans on the edge of their seat for the last half-century making him one of the greatest British writers of today. His works have all been international bestsellers, with many being adapted into...

The Casebook of Sherlock Holmes written by Arthur Conan Doyle performed by Derek Jacobi on CD (Unabridged)£24.99 - £39.99

A Genius Performance by Derek Jacobi!
The Complete and Unabridged version of this fantastic author's last stories. Probably the best adventure stories ever told!

The Complete Chronicles of Narnia written by C.S. Lewis performed by Kenneth Branagh, Michael York, Lynn Redgrave and Derek Jacobi and Patrick Stewart on CD (Unabridged)£36.99

The Narnia Chronicles, first published in 1950, have been and remain some of the most enduringly popular children's books ever published. The best known, The Lion, the Witch and the Wardrobe, has been translated into 29 languages.

The Lady and the Unicorn written by Tracy Chevalier performed by Isla Blair and Jamie Glover on CD (Abridged)£4.99

The new novel from the author of the much-loved Girl with a Pearl Earring and Falling Angels. The Lady and the Unicorn tapestries are a set of six medieval tapestries. Beautiful, intricate and expertly made, they are also mysterious in their origin and meaning. Tapestries give an appearance of order...

The Long Song written by Andrea Levy performed by Andrea Levy and Adrian Lester on CD (Unabridged)£29.99 - £49.99

You do not know me yet. My son Thomas, who is publishing this book, tells me, it is customary at this place in a novel to give the reader a little taste of the story that is held within these pages. As your storyteller, I am to convey that this tale is set in Jamaica during the last turbulent years of slavery and the early years of freedom that followed.

The Tree of Hands written by Ruth Rendell performed by Imelda Staunton on CD (Unabridged)£29.99

Once when Benet was about fourteen she and her mother had been alone in a train carriage - and Mopsa had tried to stab her with a carving knife. It was some time since Benet had seen her psychologically disturbed mother. So when Mopsa arrived at the airport looking drab and colourless in a...

Young Herriot - The Early Life and Times of James Herriot written by John Lewis-Stempel performed by Cameron Stewart on CD (Unabridged)£9.99

Set in Glasgow in the 1930s, Young James Herriot is the fascinating story of Herriot's formative years at veterinary college, recounting the tales behind his calling to work with animals and his early friendships.
---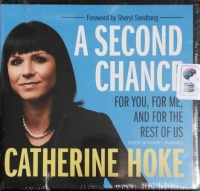 A Second Chance - For You, For Me and For the Rest of US written by Catherine Hoke performed by Catherine Hoke on CD (Unabridged)£9.99
What if you were only known for the worst thing you've ever done? For millions of Americans, this isn't just a hypothetical nightmare. Not only does the United States have the highest rate of incarceration in the world, it also makes certain that the stigma of a felony conviction follows people who have already..
---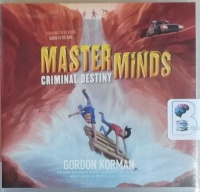 Masterminds - Criminal Destiny written by Gordon Korman performed by Ramon De Campo, Tarah Consoli, Kelly Jean Badgley and Mike Rylander on CD (Unabridged)£9.99
The clones of Project Osiris are free - but they're being hunted.... After their narrow escape from their "perfect" hometown, Eli, Tori, Amber, and Malik are finally in the real world and determined to expose the leaders of Serenity. They decide to track down Tamara Dunleavy, the mysterious billionaire and ...
---
---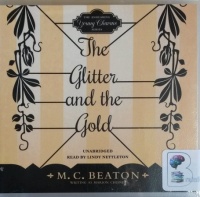 The Glitter and the Gold - Young Charms Series written by M.C. Beaton writing as Marion Chesney performed by Lindy Nettleton on CD (Unabridged)£19.99
Fanny and her bridegroom had been tricked. Both sets of parents had decided to recoup their familes' losses by marrying their children to a wealthy neighbour. But niether family had a penny to their name. As they set out to help each other find a partner with money, they discover that true love might...
---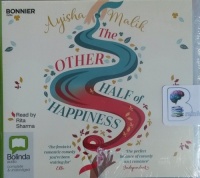 The Other Half of Happiness written by Ayisha Malik performed by Rita Sharma on CD (Unabridged)£9.99
The hilarious new novel from the acclaimed author of Sofia Khan Is Not Obliged. Sofia Khan is just married. But no-one told her life was going to be this way.... Her living situation is in dire straits, her husband Conall is distant and his annoyingly attractive colleague is ringing all sorts of alarm bells.
---
---
---
---
---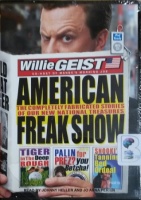 American Freak Show - The Completely Fabricated Stories of Our New National Treasures written by Willie Geist performed by Johnny Heller and Jo Anna Perrin on MP3 CD (Unabridged)£24.99
In just three short years, Willie Geist has gone from behind-the-scenes producer at MSNBC to rising on-air star, as the host of Way Too Early with Willie Geist and cohost of Morning Joe. He's fast, he's funny-something of an early-morning Jon Stewart.Now, in his first book, Geist focuses on America's ongoing parade...
---
---
---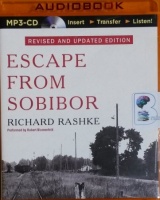 Escape from Sobibor - Revised and Updated written by Richard Rashke performed by Robert Blumenfeld on MP3 CD (Unabridged)£14.99
On October 14, 1943, 600 Jews imprisoned in Sobibor, a secret Nazi death camp in eastern Poland, revolted. They killed a dozen SS officers and guards, trampled the barbed wire fences, and raced across an open field filled with anti-tank mines. Against all odds, more than three hundred made it safely into ...
---
---