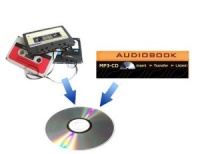 3 Hour Fixed Price Audio Transfer for Customers Own Tapes£25.00
This is the fixed price £25.00 item to be used by Customers when ordering conversion of their own sub 3 hour Audio Cassette or MP3 CD title.
---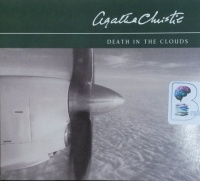 Death in the Clouds written by Agatha Christie performed by David Timson on CD (Abridged)£4.99
From seat No.9, Hercule Poirot was ideally placed to observe his fellow air passengers. Over to his right sat a pretty young woman, ahead, across the gangway in seat No.8, a detective writer was being troubled by an aggressive wasp. What Poirot did not yet realize was that behind him, in seat No.2, sat the ...
---
---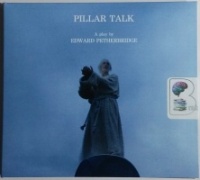 Pillar Talk - A Play written by Edward Petherbridge performed by Edward Petherbridge on CD (Unabridged)£14.99
Exclusive to Brainfood Audiobooks! Esteemed actor Edward (Nicholas Nickleby) Petherbridge uses the story of Symeon Stylites, the 5th century monk who lived on a pillar for thirty-six years, as a framework for an existential inquiry into imagination, belief, doubt, miracles and why one would live 'as I live.'
---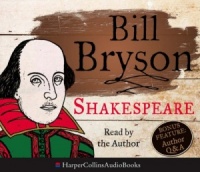 Shakespeare written by Bill Bryson performed by Bill Bryson on CD (Unabridged)£6.99 - £7.99
This short biography of William Shakespeare by world famous writer Bill Bryson brims with the authorís inimitable wit and intelligence.
---
---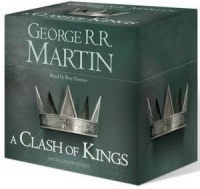 A Clash of Kings written by George R.R. Martin performed by Roy Dotrice on CD (Unabridged)£38.99
George R. R. Martinís superb fantasy epic continues in consummate style as bloodshed and alchemy lay waste the Seven Kingdoms. This second volume of A Song of Ice and Fire is unabridged and on 30 CDs.
---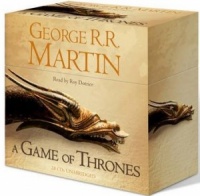 A Game of Thrones written by George R.R. Martin performed by Roy Dotrice on CD (Unabridged)£38.99
This first volume in the hugely popular and highly acclaimed epic fantasy series A SONG OF ICE AND FIRE is unabridged on 28 CDs.
---
---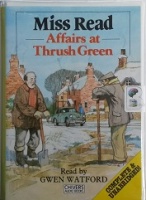 Affairs at Thrush Green written by Mrs Dora Saint as Miss Read performed by Gwen Watford on Cassette (Unabridged)£16.99 - £19.99
When Charles Henstock, rector of Thrush Green, moves a mile downhill to the parish of Lulling, his many friends rejoice in his promotion. But an unfortunate skirmish with one of his wealthy parishioners over the Lady Chapel kneelers saddens him. England, 1930s.
---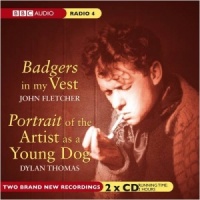 Badgers in My Vest and Portrait of the Artist as a Young Dog written by Dylan Thomas performed by BBC Full Cast Dramatisation on CD (Unabridged)£4.99 - £6.99
Badgers in My Vest is a new, darkly funny play by an acclaimed contemporary playwright, based on a true incident in Dylan Thomas' life.
---
---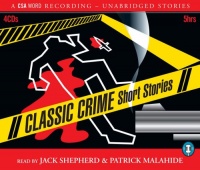 Classic Crime Short Stories written by Various Famous Crime Writers performed by Jack Shepherd and Patrick Malahide on CD (Unabridged)£4.99 - £9.99
Discover a world of heroes and villains, suspense and intrigue. This riveting and comprehensive collection brings together some of the best crime writing of all time.
---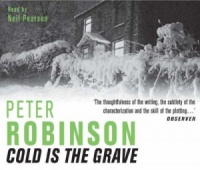 Cold is the Grave written by Peter Robinson performed by Neil Pearson on CD (Abridged)£19.99
Detective Inspector Alan Banks relationship with Chief Constable Riddle has always been strained. So Banks is more than a little surprised when Riddle summons him late one night and begs for his help.
---
---
---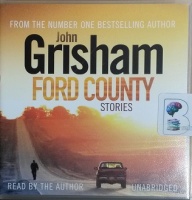 Ford County - Stories written by John Grisham performed by John Grisham on CD (Unabridged)£4.99
In his first collection of short stories John Grisham takes us back to Ford County, Mississippi, the setting of his first novel, A TIME TO KILL. ·Wheelchair-bound Inez Graney and her two older sons, Leon and Butch, take a bizarre road trip through the Mississippi Delta to visit the youngest Graney brother...
New In December 2018 Part 1
(in alphabetical order)
Billy written by Pamela Stephenson performed by Pamela Stephenson on CD (Abridged)£4.99

From welding to folk singing to comedy to writing to acting, Billy Connolly has proved his versatility and sheer determination. Here, his wife Pamela gives the reader an insider's view of this talented musician, singer, TV presenter, comedian and actor.

Birds Without Wings written by Louis de Bernieres performed by Hugh Bonneville on CD (Abridged)£6.99

Birds Without Wings tells of the inhabitants of a small coastal town in south-west Anatolia in the dying days of the Ottoman empire. When jihad is declared against the Allies the young men of the town are sent to war. Karatavuk soon finds himself at Gallipoli where he experiences the intimate brutality...

Breasts - The Owners Manual written by Dr. Kristi Funk performed by Jaimee Paul on CD (Unabridged)£19.99

A comprehensive guide to total breast health from the go-to breast care expert for Good Morning America and The Doctors. One in eight women will be diagnosed with breast cancer over the course of their lives, and breast cancer is the #1 killer of women ages 20-59. But did you know that only...

Hamish Macbeth Mysteries written by M.C. Beaton performed by Graeme Malcolm on MP3 CD (Unabridged)£49.99

In the Scottish Highlands remote village of Lochdubh, in the real county of Sutherland, lives tall thin red-haired hazel-eyed quietly clever police Sergeant Hamish Macbeth – Scotland's most quick-witted but unambitious policeman. Discover where it all began with this audio collection containing the...

Hannibal Rising written by Thomas Harris performed by Thomas Harris on CD (Unabridged)£8.99

Hannibal Lecter emerges from the nightmare of the Eastern Front, a boy in the snow, mute, with a chain around his neck. He seems utterly alone, but he has brought his demons with him.

Mary Poppins written by P.L. Travers performed by Sophie Thompson on CD (Unabridged)£24.99

When Mary Poppins takes charge of the Banks children, she changes their lives forever. Unlike other nannies, she makes ordinary events extraordinary. Who else could slide up bannisters, pull wonders out of an empty carpetbag, lead the children on magical adventures and....

River God written by Wilbur Smith performed by Robert Powell on CD (Abridged)£4.99

At the festival of Osiris, loyal subjects of the Pharaoh gather to pay homage to their leader. Only Taita - a wise and formidably gifted enunch slave - sees him as a symbol of the kingdon's fading glory. Danger surounds all those who oppose the ruling elite. But together with his proteges, Lostris ...

Sherlock Holmes - A Study in Scarlet written by Arthur Conan Doyle performed by Derek Jacobi on CD (Unabridged)£9.99

'There's the scarlet thread of murder running through the colourless skein of life, and our duty is to unravel it, and isolate it, and expose every inch of it'. Arriving in the wilderness of London and in need of lodgings, Dr John Watson finds himself living at 221B Baker Street with one Sherlock Holmes.

Sherlock Holmes - The Adventures of Sherlock Holmes written by Arthur Conan Doyle performed by Derek Jacobi on CD (Unabridged)£19.99

A collection of Sherlock Holmes mystery adventures includes "A Scandal in Bohemia," "The Red-Headed League," "The Speckled Band," and "The Beryl Coronet."

Sherlock Holmes - The Definitive Collection written by Arthur Conan Doyle performed by Stephen Fry on MP3 CD (Unabridged)£49.99

Ever since he made his first appearance in A Study In Scarlet, Sherlock Holmes has enthralled and delighted millions of fans throughout the world. Now Stephen Fry, a lifelong fan of Doyle's detective fiction, has brought to life Arthur Conan Doyle's complete works – four novels and five collections....

Sherlock Holmes - The Valley of Fear written by Arthur Conan Doyle performed by Derek Jacobi on CD (Unabridged)£6.99

'It is the Valley of Fear, the Valley of Death. The terror is in the hearts of the people from the dusk to the dawn. Wait, young man, and you will learn for yourself'. Sherlock Holmes is intrigued and disturbed when he receives an ominous coded message: a Mr Douglas of Birlstone House is in terrible danger.

Sherlock Holmes The Sign of the Four written by Arthur Conan Doyle performed by Derek Jacobi on CD (Unabridged)£7.99 - £9.99

A Genius Performance by Derek Jacobi!

Mary Morstan reports two seemingly unconnected and inexplicable events: the disappearance of her father, a British Indian Army Captain, and the arrival of pearls by post from an unknown sender.

The Best of John Le Carre written by John Le Carre performed by Michael Jayston on MP3 CD (Unabridged)£59.99

Master of the spy novel' John le Carre's ingenious and gripping espionage thrillers have had his legion of fans on the edge of their seat for the last half-century making him one of the greatest British writers of today. His works have all been international bestsellers, with many being adapted into...

The Casebook of Sherlock Holmes written by Arthur Conan Doyle performed by Derek Jacobi on CD (Unabridged)£24.99 - £39.99

A Genius Performance by Derek Jacobi!
The Complete and Unabridged version of this fantastic author's last stories. Probably the best adventure stories ever told!

The Complete Chronicles of Narnia written by C.S. Lewis performed by Kenneth Branagh, Michael York, Lynn Redgrave and Derek Jacobi and Patrick Stewart on CD (Unabridged)£36.99

The Narnia Chronicles, first published in 1950, have been and remain some of the most enduringly popular children's books ever published. The best known, The Lion, the Witch and the Wardrobe, has been translated into 29 languages.

The Long Song written by Andrea Levy performed by Andrea Levy and Adrian Lester on CD (Unabridged)£29.99 - £49.99

You do not know me yet. My son Thomas, who is publishing this book, tells me, it is customary at this place in a novel to give the reader a little taste of the story that is held within these pages. As your storyteller, I am to convey that this tale is set in Jamaica during the last turbulent years of slavery and the early years of freedom that followed.

The Tree of Hands written by Ruth Rendell performed by Imelda Staunton on CD (Unabridged)£29.99

Once when Benet was about fourteen she and her mother had been alone in a train carriage - and Mopsa had tried to stab her with a carving knife. It was some time since Benet had seen her psychologically disturbed mother. So when Mopsa arrived at the airport looking drab and colourless in a...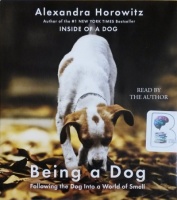 Being a Dog written by Alexandra Horowitz performed by Alexandra Horowitz on CD (Unabridged)£24.99
A New York Times Bestseller A Science Friday and Library Journal Best Science Book of the Year Alexandra Horowitz, the author of the lively, highly informative New York Times bestselling blockbuster Inside of a Dog, explains how dogs perceive the world through their most spectacular organ--the nose--and how we...
---
---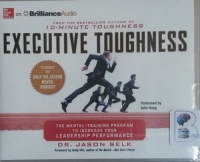 Executive Toughness - The Mental Training Program to Increase Your Leadership Performance written by Dr. Jason Selk performed by John Haag on CD (Unabridged)£14.99
Take your professional game to the next level-in 100 seconds or less! People with inborn talent may be good at what they do-but only the mentally tough reach the highest plateaus in their field. And here's the best news of all: mental toughness is something anyone can learn. Director of mental training for the..
---
Farside written by Ben Bova performed by Stefan Rudnicki on CD (Unabridged)£39.99
When an Earth-sized planet circling a star some 30 light-years away is detected, the race is on to build an astronomical observatory on Farside, the side of the Moon that never faces Earth a dangerous task that is plagued by accidents, mental and emotional breakdowns and a discovery that will forever change the human race.
---
---
---
---
---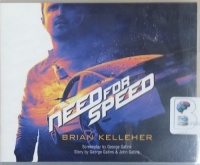 Need for Speed written by Brian Kelleher performed by Alexander Cendese on CD (Unabridged)£9.99
A near-impossible cross-country race against time - one that begins as a mission for revenge, but proves to be one of redemption. Based on the most successful racing video game franchise ever with over 140 million copies sold, Need for Speed captures the freedom and excitement of the game in a...
---
---
---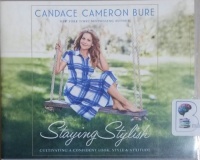 Staying Stylish written by Candace Cameron Bure performed by Candace Cameron Bure on CD (Unabridged)£19.99
Candace Cameron Bure, best known as D. J. Tanner from Full House and Fuller House and a New York Times best-selling author, whose faith and wit have delighted audiences for decades, lets you in on her best-kept secrets for Staying Stylish. This gorgeous manual for beauty, style, health, and spiritual ...
---
---
---
---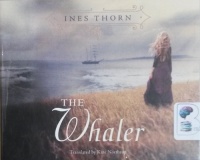 The Whaler written by Ines Thorn performed by Kate Northrop on CD (Unabridged)£19.99
In the opening epic novel of The Island of Sylt trilogy by bestselling author Ines Thorn, a young woman must choose between love and poverty, or thrilling adventure and tormented passion. Germany's North Sea Coast: The Island of Sylt, 1764 Life in the windswept village of Rantum in the North Sea is fraught...