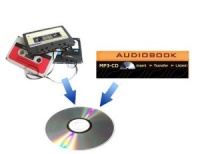 3 Hour Fixed Price Audio Transfer£15.00
This is the fixed price £15 item to be used when ordering conversion of a sub 3 hour Audio Cassette or MP3 CD title.
---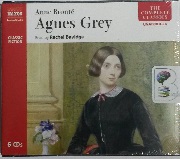 Agnes Grey written by Anne Bronte performed by Rachel Bavidge on CD (Unabridged)£24.99 - £29.99
For all those captivated by the trials of Jane Eyre, Anne Brontës heroine Agnes Grey is the ideal counterpoint. Agnes Grey is widely considered to be the best record of the precarious position of the governess in Victorian society, and the insolence, neglect and dependence that the gentle ....
---
---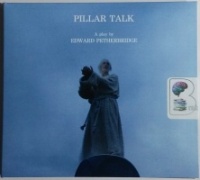 Pillar Talk - A Play written by Edward Petherbridge performed by Edward Petherbridge on CD (Unabridged)£14.99
Exclusive to Brainfood Audiobooks! Esteemed actor Edward (Nicholas Nickleby) Petherbridge uses the story of Symeon Stylites, the 5th century monk who lived on a pillar for thirty-six years, as a framework for an existential inquiry into imagination, belief, doubt, miracles and why one would live 'as I live.'
---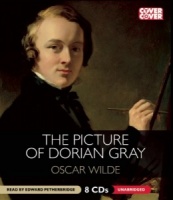 The Picture of Dorian Gray written by Oscar Wilde performed by Edward Petherbridge on CD (Unabridged)£29.99 - £34.99
A Genius Performance by Edward Petherbridge!
Dorian Gray is a child of his time. A young man who is only interested in appearances and, as the story continues, not so much about reality. He has a picture painted and makes a deal with the "devil" so that all the sins he commits are visited on the painting and not on him. This tale has something to say to every generation and is performed by the Genius that is Edward Petherbridge!
---
---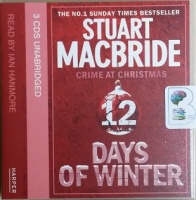 12 Days of Winter written by Stuart MacBride performed by Ian Hanmore on CD (Unabridged)£19.99 - £29.99
A collection of interlinked tales of crime and retribution laced with dark humour, set around the festive season – from the No. 1 bestseller Stuart MacBride
Thieves, drug dealers, lap-dancers, gangsters and even the odd good guy populate these twelve tales exploring the seedier side of life in North East Scotland.
---
---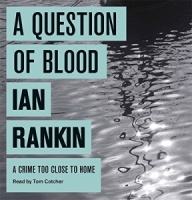 A Question of Blood written by Ian Rankin performed by Tom Cotcher on CD (Unabridged)£29.99
Two seventeen-year-olds are killed by an ex-Army loner who has gone off the rails. The mystery takes Rebus into the heart of a shattered community.
---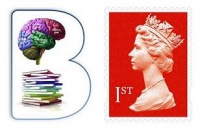 Additional Airmail Postage for Edward Petherbridges Gift to Austrilia£15.00
This is the Additional Postage charge for Edward Petherbridge's audiobook order as one item is required to be sent to Australia.
---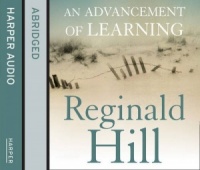 An Advancement of Learning written by Reginald Hill performed by Warren Clarke on CD (Abridged)£4.99 - £14.99
Lecturers having it away with students, witches' sabbaths on the sand dunes, a body buried under a statue in the gardens, and a fresh rash of killings.
---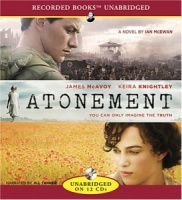 Atonement written by Ian McEwan performed by Jill Tanner on CD (Unabridged)£21.99
On the hottest day of the summer of 1934, thirteen-year-old Briony Tallis sees her sister Cecilia strip off her clothes and plunge into the fountain in the garden of their country house. Watching her is Robbie Turner, her childhood friend who, like Cecilia, has recently come down from Cambridge.
---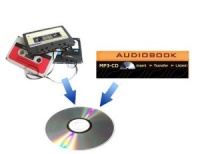 Audio Repair and Audio Transfer for Customers Own Tapes£35.00
Audio Repair and Audio Transfer of Customer Own Tapes
If you have a damaged audio tape that needs repairing and then transferring to Audio CD this is the service for you.
You should place an order for this item for each tape that requires repair and recording.
---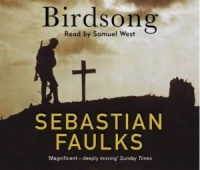 Birdsong written by Sebastian Faulks performed by Samuel West on CD (Abridged)£6.99 - £9.99
A Genius Performance by Samuel West!
Set before and during the Great War, Birdsong captures the drama of that era on both a national and a personal scale. It is the story of Stephen, a young Englishman, who arrives in Amiens in 1910.
---
---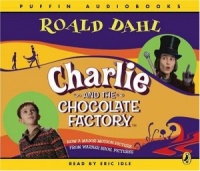 Charlie and the Chocolate Factory written by Roald Dahl performed by Eric Idle on CD (Unabridged)£4.99
This is a special audio edition of Charlie and the Chocolate Factory, read by Eric Idle, which will be published at the same time as the Warner Bros film.
Charlie Bucket thinks he's the luckiest boy alive when he unwraps one of Willy Wonka's Whipple-Scrumptious Fudgemallow Delights to find the last golden ticket.
---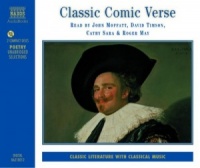 Classic Comic Verse written by Various Famous Poets performed by John Moffat, David Timson, Cathy Sara and Roger May on CD (Abridged)£4.99 - £6.99
Poetry by definition, achieves its effects by rhythm, sound patterns and imagery. One of the most popular areas of audiobooks -- spoken poetic form -- evokes emotions and sensations by bringing the voice of the poet to life in an appropriately intimate way, directly to the ear and mind of the listener.
New In December 2017 Part 2
(in alphabetical order)
13 written by Kelly Armstrong performed by Jennifer Woodward on MP3 CD (Unabridged)£3.99 - £4.99

13. The breath-taking, explosive finale to the Women of the Otherworld series War is coming to the Otherworld. A sinister cult known as The Supernatural Liberation Movement is hell-bent on exposing the truth about supernaturals to the rest of the world.

A Sight for Sore Eyes written by Ruth Rendell performed by David Threlfall on Cassette (Unabridged)£14.99

A Sight for Sore Eyes tells three stories, and for the longest time, the reader has no inkling of how they will come together. The first is a story of a little girl who has been scolded and sent to her room when her mother is brutally murdered; as Francine grows up, she is haunted by the experience .....

A Thousand Acres written by Jane Smiley performed by Kathy Bates on Cassette (Abridged)£14.99

The Pulitzer Prize-winning, bestselling novel from one of America's greatest contemporary writers. Larry Cook's farm is the largest in Zebulon County, Iowa, and a tribute to his hard work and single-mindedness. Proud and possessive, his sudden decision to retire and hand over the farm to his ..

Age of the Five: Book 2 - Last of the Wilds written by Trudi Canavan performed by Samantha Bond on CD (Abridged)£3.99 - £4.99

Although the architect of the White's victory, Auraya's first taste of war has left her sleep filled with nightmares. She walks in fields of blood and gore while the dead rise in accusation. You killed us. You.

Age of the Five: Book 3 Voice of the Gods written by Trudi Canavan performed by Samantha Bond on CD (Abridged)£3.99 - £4.99

In her new role as protector of the Siyee, Auraya investigates sightings of a landwalker stranger in their land. She meets a mysterious woman claiming to be a friend of Mirar's: a woman who makes an offer Auraya is unable to refuse, but which she must conceal or risk the wrath of the gods.

BBC Full Cast Drama - The Essential Tragedies Volume 1 written by William Shakespeare performed by Philip Madoc, Corin Redgrave, Stella Gonet and Sophie Dahl on CD (Unabridged)£29.99

An essential collection of four of Shakespeare's best-known tragedies - the acclaimed BBC Radio 3 productions. Romeo and Juliet, Julius Caesar, The Tempest and King Lear.

Flight from Deathrow written by Harry Hill performed by Harry Hill on CD (Abridged)£3.99 - £4.99

What happens when an artificial-foot freedom fighter throws a British-made foot at the Chairman of the Communist Party of China? Will Dong Xiao Ping make it to Tower Records to buy the latest Status Quo album?

Helter Skelter - The True Story of the Manson Murders written by Vincent Bugliosi with Curt Gentry performed by Robert Foxworth on Cassette (Abridged)£9.99

The shocking true story of the Manson murders, revealed in this harrowing, often terrifying book. Helter Skelter won a Mystery Writers of America Edgar Award in 1975 for Best Fact Crime Book. On August 9th 1969, seven people were found shot, stabbed and bludgeoned to death in Los Angeles.

I'm Sorry I haven't a Christmas Clue written by BBC Radio Comedy Team performed by I'm Sorry I Haven't A Clue Team on Cassette (Abridged)£4.99

This title features the Christmas Special, called "I'm Sorry I Haven't a Christmas Carol", broadcast on Christmas Day 2003. Rather than being the normal quiz show, the regulars will be telling the story of Ebenezer Scrumph and his poor assistant Crotchet with the help of the regular guests...

Marlene Dietrich: Life and Legend written by Steven Bach performed by Roddy McDowall on Cassette (Abridged)£14.99

A biography of Marlene Dietrich, the actress and singer who worked with some of Hollywood's most famous film directors. During the World War II, she established her career as a concert artist, but in her homeland she was branded as a traitor. 15 years later she made a triumphant return to Germany.

Newton and the Counterfeiter written by Thomas Levenson performed by Kevin Pariseau on MP3 CD (Unabridged)£39.99

In 1695, Isaac Newton, already renowned as the greatest mind of his age, made a surprising career change. He left quiet Cambridge, where he had lived for 30 years and made his earth-shattering discoveries, and moved to London to take up the post of Warden of His Majestys Mint.

Old Songs in a New Cafe written by Robert James Waller performed by Robert James Waller on Cassette (Abridged)£6.99

Nineteen romantic, reflective essays by the author of The Bridges of Madison County celebrate life, explore loss, and meditate on the complex nature of time--past, present, and future.

Pillar Talk - A Play written by Edward Petherbridge performed by Edward Petherbridge on CD (Unabridged)£14.99

Exclusive to Brainfood Audiobooks! Esteemed actor Edward (Nicholas Nickleby) Petherbridge uses the story of Symeon Stylites, the 5th century monk who lived on a pillar for thirty-six years, as a framework for an existential inquiry into imagination, belief, doubt, miracles and why one would live 'as I live.'

Police written by Jo Nesbo performed by Sean Barrett on Cassette (Unabridged)£39.99

The police urgently need Harry Hole. A killer is stalking Oslo's streets. Police officers are being slain at the scenes of crimes they once investigated, but failed to solve. The murders are brutal, the media reaction hysterical. But this time, Harry can't help anyone. For years, detective Harry Hole has .....

Sailing Bright Eternity written by Gregory Benford performed by Gregory Benford, Harlan Ellison, Stefan Rudnicki and Janis Ian on MP3 CD (Unabridged)£9.99

Millennia of conflict between humans and mechs have driven the human race to near-extinction. Now, as the fierce AI mechs begin their final assault on mankind, it soon becomes apparent that three men of three generations in a family of voyagers are their targets.

Seriously....I'm Kidding written by Ellen Degeneres performed by Ellen Degeneres on CD (Unabridged)£19.99

"I've experienced a whole lot the last few years, and I have a lot to share. So I hope that you'll take a moment to sit back, relax, and enjoy the words I've put together for you in this book. I think you'll find I've left no stone unturned, no door unopened, no window unbroken, no rug unvacuumed,

Smasher written by Dick King-Smith performed by Bernard Cribbins on Cassette (Unabridged)£4.99

When Mrs. Buzzard wants to get rid of the big, ugly dog that creates a lot of trouble, Farmer Buzzard decides on a plan to save this lovable monster from banishment

Stepping Up - How Taking Responsibility Changes Everything written by John Izzo PhD performed by John Izzo PhD on CD (Unabridged)£14.99

Stepping Up argues that almost every problem, from global warming to personal issues to business challenges, can be solved if each of us were to look to ourselves to be the agent of change, rather than looking to others. The more each of us takes responsibility and chooses to step up and initiate change,

Stop Acting Rich ... and Start Living Like a Real Millionaire written by Thomas J Stanley performed by Fred Stella on CD (Unabridged)£9.99

With the current financial crisis, high unemployment, and tight credit, you may be saying to yourself: "Who is acting rich these days? We're barely making ends meet." The reality is that the recession may have caused us to take a breather, but every indication is that we will pick up right where we left off ...

The Edge of the Light written by Elizabeth George performed by Amy McFadden on MP3 CD (Unabridged)£9.99

On Whidbey Island, secrets never stay buried.... Becca's ability to hear the broken thoughts of others has not turned out to be a fabulous gift after all. It has got in the way of her being able to function in the world normally. More seriously, it makes her think she knows things that she doesn't know at all.

The Hitch-Hiker's Guide to the Galaxy written by Douglas Adams performed by Douglas Adams on Cassette (Unabridged)£14.99

One Thursday lunchtime Earth is unexpectedly demolished to make way for a new hyperspace bypass. For Arthur Dent, who has only just had his house demolished that morning, this is already more than he can cope with.

The Life and Opinions of Tristram Shandy, Gentleman written by Laurence Sterne performed by Steven Pacey on Cassette (Abridged)£4.99

Turning on its head the regimented structure of the traditional novel, TRISTRAM SHANDY uses a bawdy, nonsensical narrator to relate the story of his life in haphazard sequence, using little plot and fragrant digression. Fascinated by the sexual and the bizarre, Tristram focuses on his eccentric .....

The Odyssey written by Homer performed by Ian McKellen on CD (Unabridged)£24.99

This new translation by award-winning translator Robert Fagles captures the energy of Homer's original in bold, contemporary idiom. This is an Odyssey to treasure for its sheer lyrical mastery. The great adventure story tells of Odysseus, a veteran of the Trojan War, who -

The Strode Venturer written by Hammond Inness performed by Stephen Thorne on Cassette (Unabridged)£19.99

What could link the slick world of London boardrooms, an isolated island race in the Maldives and the mysterious voyages of a battered ship skippered by a brooding alcoholic? It falls to Geoffrey Bailey to unlock the mystery, but first he must overcome both family tragedy and the ....

The Templar Salvation written by Raymond Khoury performed by Richard Ferrone on CD (Unabridged)£19.99

Constantinople, 1203. As the rapacious armies of the Fourth Crusade lay siege to the city, a small band of Templars infiltrate the imperial library. They escape with three large chests filled with explosive secrets - ones they will not live long enough to learn.

The Time Machine written by H.G. Wells performed by Brian Cox on Cassette (Unabridged)£14.99

So begins the Time Traveller's astonishing firsthand account of his journey 800,000 years beyond his own era—and the story that launched H.G. Wells's successful career and earned him his reputation as the father of science fiction. With a speculative leap that still fires the imagination,

The Woodlanders written by Thomas Hardy performed by John Rowe on Cassette (Unabridged)£19.99

The Woodlanders is vintage Hardy. The story revolves around the young woman Grace Melbury, who returns to the leafy world of Little Hintock and soon finds herself at the centre of a number of tragic events. In penetrating, incisive and beautiful prose, Hardy tells a moving tale of unrequited love ....

Titus Awakes - The Lost Book of Gormenghast written by Maeve Gilmore and Mervyn Peake performed by Simon Vance on CD (Unabridged)£29.99

A final volume of the classic Gormenghast novels, produced from recently discovered manuscripts written by Peake's wife and based on his outlines, follows Titus's nightmarish departure from Castle Gormenghast.

Undoing Depression written by Richard O'Connor PhD performed by Richard O'Connor PhD on MP3 CD (Unabridged)£9.99

Completely revised and expanded edition of one of today s most popular and practical books on treating depression. Updated throughout. Like heart disease, says psychotherapist Richard O Connor, depression is fuelled by complex and interrelated factors: genetic, biochemical, environmental.

Wuthering Heights written by Emily Bronte performed by Janet McTeer and David Timson on CD (Unabridged)£14.99 - £19.99

When Mr Earnshaw brings a black-haired foundling child into his home on the Yorkshire moors, he little imagines the dramatic events which will follow. The passionate relationship between Cathy Earnshaw and the foundling, Heathcliff, is a story of love, hate, pity and retribution, the effects of which ...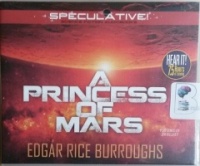 A Princess of Mars written by Edgar Rice Burroughs performed by Jim Killavey on CD (Unabridged)£29.99
Two years before Edgar Rice Burroughs became a worldwide celebrity with the publication of Tarzan of the Apes, he published A Princess of Mars. A futuristic sci-fi fantasy romance, A Princess of Mars tells the story of John Carter, a Civil War veteran who inexplicably finds himself held prisoner...
---
---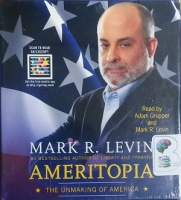 Ameritopia - The Unmaking of America written by Mark R. Levin performed by Adam Grupper and Mark R. Levin on CD (Unabridged)£19.99
In his acclaimed #1 New York Times bestseller, Mark R. Levin explores the psychology, motivations, and history of the utopian movement, its architects--the Founding Fathers, and its modern-day disciples--and how the individual and American society are being devoured by it. Levin asks, what is this...
---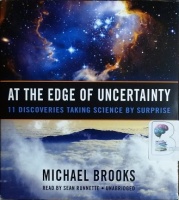 At The Edge of Uncertainty written by Michael Brooks performed by Sean Runnette on CD (Unabridged)£34.99 - £39.99
The atom. The big bang. DNA. Natural selection. All ideas that have revolutionised science - and that were dismissed out of hand when they first appeared. The surprises haven't stopped: here, Michael Brooks, best-selling author of 13 Things That Don't Make Sense, investigates the new wave....
---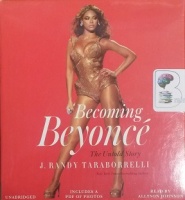 Becoming Beyonce - The Untold Story written by J. Randy Taraborrelli performed by Allyson Johnson on CD (Unabridged)£14.99
The first comprehensive biography ever published about America's favorite living pop icon, Beyoncé, from New York Times bestselling biographer J. Randy Taraborrelli. Beyoncé Knowles is a woman who began her career at the age of eight performing in pageant shows and talent contests, honing her...
---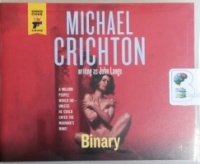 Binary written by Michael Crichton as John Lange performed by Christopher Lane on CD (Unabridged)£19.99
Political radical John Wright is plotting an act of mass destruction - and federal agent John Graves has him under surveillance, trying to figure out what the plot is. When a government computer is hacked and a high-security shipment of nerve gas gets hijacked, Graves puts the pieces together - but can...
---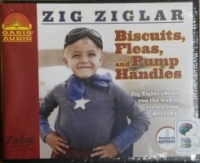 Biscuits, Fleas and Pump Handles - Zig Ziglar shows you the way to create your destiny! written by Zig Ziglar performed by Zig Ziglar on CD (Unabridged)£9.99
This is an inspirational and informative look at how you can achieve remarkable success, wealth, confidence, peace, and joy in your life. You can have it all by adopting the right attitude, positive self-image, setting challenging but achievable goals, adopting a productive work ethic, and establishing good...
---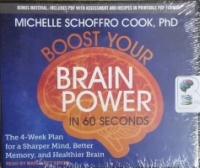 Boost Your Brain Power in 60 Seconds written by Michelle Schoffro Cook, PhD performed by Margaret Strom on CD (Unabridged)£24.99
A new disease is emerging as the leading killer of North Americans: Scientists are predicting that within eight years, brain disease will kill or disable more people than cancer and heart disease combined. Given this shocking new research, we urgently need to know how to protect and improve...
---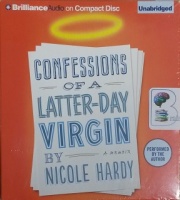 Confessions of a Latter-Day Virgin - A Memoir written by Nicole Hardy performed by Nicole Hardy on CD (Unabridged)£9.99
When Nicole Hardy's eye-opening 'Modern Love' column appeared in the New York Times, the response from readers was overwhelming. Hardy's essay, which exposed the conflict between being true to herself as a woman and remaining true to her Mormon faith, struck a chord with women coast-to-coast.
---
---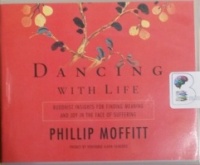 Dancing with Life - Buddhist Insights for Finding Meaning and Joy in the Face of Suffering written by Phillip Moffitt performed by Fred Stella on CD (Unabridged)£19.99
Why do we suffer? Is there a purpose to our pain? Reflecting on his own journey from Esquire magazine editor-in-chief to Buddhist meditation teacher, Phillip Moffitt provides a fresh perspective on the Buddha's ancient wisdom, showing how to move from suffering to new awareness and unanticipated joy.
---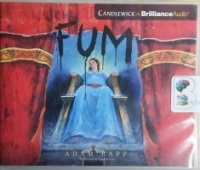 Fum written by Adam Rapp performed by Lauren Ezzo on CD (Unabridged)£14.99
What is it like to be a giant? Meet Corinthia Bledsoe, a seven-foot tall high-school junior who can predict the future. Over seven feet tall and with a newfound ability to sense future events, Corinthia Bledsoe is far more than just another Midwestern high-school junior; she's a force of nature.
---
Midnight written by Stephen Leather performed by Ralph Lister on CD (Unabridged)£29.99
"Your sister is going to hell, Jack Nightingale." Somehow, variations of that line keep former police negotiator Nightingale's life careening in wild, unforeseen directions. This time, it is uttered by a dead woman hanging over a staircase, her neck broken by the laundry cord she tied around it before tossing...
---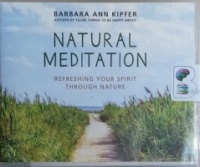 Natural Meditation - Refreshing Your Spirit Through Nature written by Barbara Ann Kipfer performed by Coleen Mario on CD (Unabridged)£19.99
Natural Meditation offers easy-to-follow meditation cues for meditating in natural settings or meditating on natural images or objects. Sidebars throughout the book provide suggestions on how to incorporate nature into your mindfulness practice. The short entries allow readers to open to a page during...
---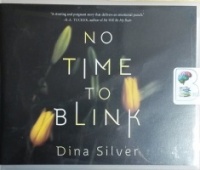 No Time To Blink written by Dina Silver performed by Emily Sutton-Smith and Siiri Scott on CD (Unabridged)£9.99
He knows the one thing that would destroy me would be to separate me from my daughter… Catherine Clarke defied her family's expectations when she married Gabriel, a handsome Lebanese businessman. After moving to Gabriel's homeland and welcoming a baby daughter, Catherine knew she...
---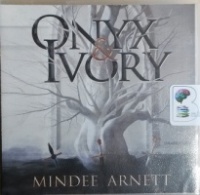 Onyx and Ivory written by Mindee Arnett performed by Khristine Hvam on CD (Unabridged)£29.99
Acclaimed author Mindee Arnett thrusts listeners into a beautiful, dangerous, and magical world in this stunningly epic and romantic fantasy for fans of Leigh Bardugo and Sarah Raasch. They call her Traitor Kate. It's a title Kate Brighton inherited from her father after he tried to assassinate the high king...
---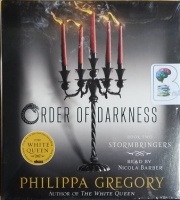 Order of Darkness - Book 2 of Stormbringers written by Philippa Gregory performed by Nicola Barber on CD (Unabridged)£19.99
Luca Vero is a member of the secret Order of Darkness, tasked with searching out and reporting signs of the end of the world. Breaking his journey in Piccolo, he finds a place filled with superstitious fears: of the unknown, of the forces of the sea and sky, of strangers. With him are his loyal friend...