---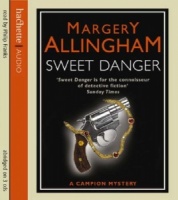 Sweet Danger written by Margery Allingham performed by Philip Franks on CD (Abridged)£6.99 - £8.99
A Genius Performance by Philip Franks!
Way back during the crusades Richard I presented the Huntingforest family with the tiny Balkan state of Averna.
---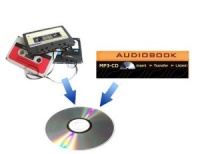 3 Hour Fixed Price Audio Transfer£10.00
This is the fixed price £10 item to be used when ordering conversion of a sub 3 hour Audio Cassette or MP3 CD title.
---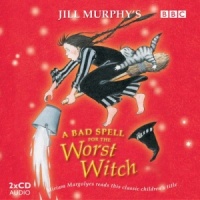 A Bad Spell for the Worst Witch written by Jill Murphy performed by Miriam Margolyes on CD (Abridged)£13.99
Mildred gets off to a good start in her second year at Miss Cackle's Academy, but her sworn enemy, Ethel Hallow, is plotting misfortune, setting Mildred up for a very bad spell, indeed.
---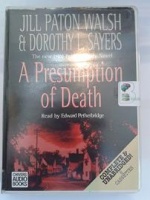 A Presumption of Death written by Jill Paton Walsh and Dorothy L Sayers performed by Edward Petherbridge on Cassette (Unabridged)£29.99 - £39.99
The story opens in 1940. Harriet Vane - now Lady Peter Wimsey - has taken her children to safety in the country. But the war has followed them: glamorous RAF pilots and even more glamorous land-girls scandalise the villagers; the blackout makes the night-time lanes as sinister as the back alleys of London.
---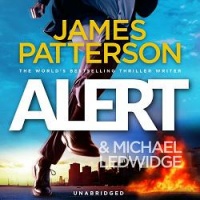 Alert written by James Patterson and Michael Ledwidge performed by Danny Mastrogiorgio and Henry Leyva on CD (Unabridged)£6.99
Every New Yorker's worst nightmare is about to become a reality. New York has seen more than its fair share of horrific attacks, but the city is about to be shaken in a way it never has before. After two devastating catastrophes in quick succession, everyone is on edge.
---
---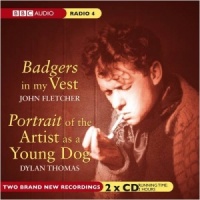 Badgers in My Vest and Portrait of the Artist as a Young Dog written by Dylan Thomas performed by BBC Full Cast Dramatisation on CD (Unabridged)£4.99 - £6.99
Badgers in My Vest is a new, darkly funny play by an acclaimed contemporary playwright, based on a true incident in Dylan Thomas' life.
---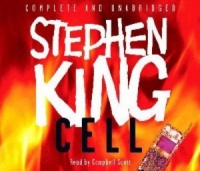 Cell written by Stephen King performed by Campbell Scott on CD (Unabridged)£39.99
'Civilization slipped into its second dark age on an unsurprising track of blood but with a speed that could not have been foreseen by even the most pessimistic futurist. By Halloween, every major city from New York to Moscow stank to the empty heavens and the world as it had been was a memory.
---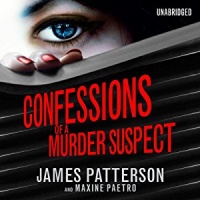 Confessions of a Murder Suspect written by James Patterson and Maxine Paetro performed by Emma Galvin on CD (Unabridged)£11.99
On the night Malcolm and Maud Angel are murdered, their daughter Tandy knows just three things: 1) She was one of the last people to see her parents alive. 2) The suspect list only includes Tandy and her three siblings. 3) She can't trust anyone--maybe not even herself.
---
---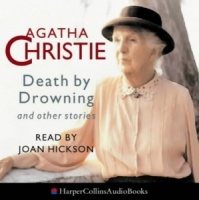 Death by Drowning written by Agatha Christie performed by Joan Hickson on CD (Abridged)£18.99
As well as "Death by Drowning", there are "The Thumbmark of St Peter", "The Herb of Death" and "The Affair at the Bungalow".
---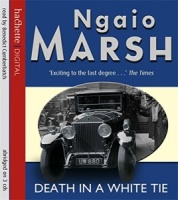 Death in a White Tie written by Ngaio Marsh performed by Benedict Cumberbatch on CD (Abridged)£7.99 - £11.99
A Benedict Cumberbatch Genius Performance!
The season had begun. Débutantes and chaperones were planning their luncheons, teas, dinners, balls. And the blackmailer was planning his strategies, stalking his next victim.
---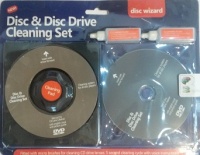 Disk and Disk Drive Cleaning Set written by Disk Wizard performed by Disk Wizard on CD (Unabridged)£4.99
This is an excellent tool to maintain your CD player or computer CD/DVD drive in tip-top condition. Regular use of this disk will ensure you maximise the life of your CD listening device.
---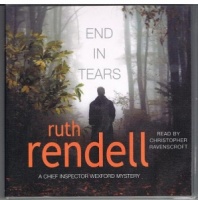 End in Tears written by Ruth Rendell performed by Christopher Ravenscroft on CD (Abridged)£5.99
A lump of concrete dropped deliberately from a little stone bridge kills the wrong person. The young woman in the car behind is spared. But only for a while...
---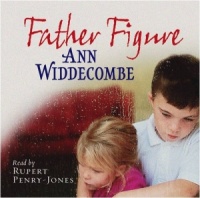 Father Figure written by Ann Widdecombe performed by Rupert Penry-Jones on CD (Abridged)£4.99
Jason Kirk is a 32-year-old teacher who believes he is happily married until he returns home one day to find that his wife has left him, taking their two young children with her.
Suddenly Jason finds the role of father denied to him as he is separated from his children and reduced to the role of visitor.
---
New In December 2017 Part 2
(in alphabetical order)
13 written by Kelly Armstrong performed by Jennifer Woodward on MP3 CD (Unabridged)£3.99 - £4.99

13. The breath-taking, explosive finale to the Women of the Otherworld series War is coming to the Otherworld. A sinister cult known as The Supernatural Liberation Movement is hell-bent on exposing the truth about supernaturals to the rest of the world.

A Sight for Sore Eyes written by Ruth Rendell performed by David Threlfall on Cassette (Unabridged)£14.99

A Sight for Sore Eyes tells three stories, and for the longest time, the reader has no inkling of how they will come together. The first is a story of a little girl who has been scolded and sent to her room when her mother is brutally murdered; as Francine grows up, she is haunted by the experience .....

A Thousand Acres written by Jane Smiley performed by Kathy Bates on Cassette (Abridged)£14.99

The Pulitzer Prize-winning, bestselling novel from one of America's greatest contemporary writers. Larry Cook's farm is the largest in Zebulon County, Iowa, and a tribute to his hard work and single-mindedness. Proud and possessive, his sudden decision to retire and hand over the farm to his ..

Age of the Five: Book 2 - Last of the Wilds written by Trudi Canavan performed by Samantha Bond on CD (Abridged)£3.99 - £4.99

Although the architect of the White's victory, Auraya's first taste of war has left her sleep filled with nightmares. She walks in fields of blood and gore while the dead rise in accusation. You killed us. You.

Age of the Five: Book 3 Voice of the Gods written by Trudi Canavan performed by Samantha Bond on CD (Abridged)£3.99 - £4.99

In her new role as protector of the Siyee, Auraya investigates sightings of a landwalker stranger in their land. She meets a mysterious woman claiming to be a friend of Mirar's: a woman who makes an offer Auraya is unable to refuse, but which she must conceal or risk the wrath of the gods.

Alice's Adventures in Wonderland written by Lewis Carroll performed by Nigel Hawthorne on Cassette (Abridged)£4.99

Alice begins her fantastic journey by following an unprecedented White Rabbit with a pocket watch. While in the topsy turvy world of Wonderland, Alice takes advice from a caterpillar and attends a mad tea party. She meets the Mock Turtle and the Gryphon, and participates in a ludicrous courtroom scene.

BBC Full Cast Drama - The Essential Tragedies Volume 1 written by William Shakespeare performed by Philip Madoc, Corin Redgrave, Stella Gonet and Sophie Dahl on CD (Unabridged)£29.99

An essential collection of four of Shakespeare's best-known tragedies - the acclaimed BBC Radio 3 productions. Romeo and Juliet, Julius Caesar, The Tempest and King Lear.

Flight from Deathrow written by Harry Hill performed by Harry Hill on CD (Abridged)£3.99 - £4.99

What happens when an artificial-foot freedom fighter throws a British-made foot at the Chairman of the Communist Party of China? Will Dong Xiao Ping make it to Tower Records to buy the latest Status Quo album?

Helter Skelter - The True Story of the Manson Murders written by Vincent Bugliosi with Curt Gentry performed by Robert Foxworth on Cassette (Abridged)£9.99

The shocking true story of the Manson murders, revealed in this harrowing, often terrifying book. Helter Skelter won a Mystery Writers of America Edgar Award in 1975 for Best Fact Crime Book. On August 9th 1969, seven people were found shot, stabbed and bludgeoned to death in Los Angeles.

I'm Sorry I haven't a Christmas Clue written by BBC Radio Comedy Team performed by I'm Sorry I Haven't A Clue Team on Cassette (Abridged)£4.99

This title features the Christmas Special, called "I'm Sorry I Haven't a Christmas Carol", broadcast on Christmas Day 2003. Rather than being the normal quiz show, the regulars will be telling the story of Ebenezer Scrumph and his poor assistant Crotchet with the help of the regular guests...

Marlene Dietrich: Life and Legend written by Steven Bach performed by Roddy McDowall on Cassette (Abridged)£14.99

A biography of Marlene Dietrich, the actress and singer who worked with some of Hollywood's most famous film directors. During the World War II, she established her career as a concert artist, but in her homeland she was branded as a traitor. 15 years later she made a triumphant return to Germany.

Miranda Hart's Joke Shop written by Miranda Hart performed by Miranda Hart on CD (Unabridged)£4.99

Miranda (Miranda Hart) is an unconventional woman. She's six feet tall, self-conscious and posh. And is frequently mistaken for a man. She's also invested her inheritance in a joke shop that she runs with her friend Stevie (Sarah Hadland) while trying to deal with her outrageously embarrassing mother ....

Newton and the Counterfeiter written by Thomas Levenson performed by Kevin Pariseau on MP3 CD (Unabridged)£14.99

In 1695, Isaac Newton, already renowned as the greatest mind of his age, made a surprising career change. He left quiet Cambridge, where he had lived for 30 years and made his earth-shattering discoveries, and moved to London to take up the post of Warden of His Majestys Mint.

Old Songs in a New Cafe written by Robert James Waller performed by Robert James Waller on Cassette (Abridged)£6.99

Nineteen romantic, reflective essays by the author of The Bridges of Madison County celebrate life, explore loss, and meditate on the complex nature of time--past, present, and future.

Pillar Talk - A Play written by Edward Petherbridge performed by Edward Petherbridge on CD (Unabridged)£14.99

Exclusive to Brainfood Audiobooks! Esteemed actor Edward (Nicholas Nickleby) Petherbridge uses the story of Symeon Stylites, the 5th century monk who lived on a pillar for thirty-six years, as a framework for an existential inquiry into imagination, belief, doubt, miracles and why one would live 'as I live.'

Police written by Jo Nesbo performed by Sean Barrett on Cassette (Unabridged)£39.99

The police urgently need Harry Hole. A killer is stalking Oslo's streets. Police officers are being slain at the scenes of crimes they once investigated, but failed to solve. The murders are brutal, the media reaction hysterical. But this time, Harry can't help anyone. For years, detective Harry Hole has .....

Sailing Bright Eternity written by Gregory Benford performed by Gregory Benford, Harlan Ellison, Stefan Rudnicki and Janis Ian on MP3 CD (Unabridged)£9.99

Millennia of conflict between humans and mechs have driven the human race to near-extinction. Now, as the fierce AI mechs begin their final assault on mankind, it soon becomes apparent that three men of three generations in a family of voyagers are their targets.

Seriously....I'm Kidding written by Ellen Degeneres performed by Ellen Degeneres on CD (Unabridged)£19.99

"I've experienced a whole lot the last few years, and I have a lot to share. So I hope that you'll take a moment to sit back, relax, and enjoy the words I've put together for you in this book. I think you'll find I've left no stone unturned, no door unopened, no window unbroken, no rug unvacuumed,

Smasher written by Dick King-Smith performed by Bernard Cribbins on Cassette (Unabridged)£4.99

When Mrs. Buzzard wants to get rid of the big, ugly dog that creates a lot of trouble, Farmer Buzzard decides on a plan to save this lovable monster from banishment

Stepping Up - How Taking Responsibility Changes Everything written by John Izzo PhD performed by John Izzo PhD on CD (Unabridged)£14.99

Stepping Up argues that almost every problem, from global warming to personal issues to business challenges, can be solved if each of us were to look to ourselves to be the agent of change, rather than looking to others. The more each of us takes responsibility and chooses to step up and initiate change,

Stop Acting Rich ... and Start Living Like a Real Millionaire written by Thomas J Stanley performed by Fred Stella on CD (Unabridged)£9.99

With the current financial crisis, high unemployment, and tight credit, you may be saying to yourself: "Who is acting rich these days? We're barely making ends meet." The reality is that the recession may have caused us to take a breather, but every indication is that we will pick up right where we left off ...

The Edge of the Light written by Elizabeth George performed by Amy McFadden on MP3 CD (Unabridged)£9.99

On Whidbey Island, secrets never stay buried.... Becca's ability to hear the broken thoughts of others has not turned out to be a fabulous gift after all. It has got in the way of her being able to function in the world normally. More seriously, it makes her think she knows things that she doesn't know at all.

The Hitch-Hiker's Guide to the Galaxy written by Douglas Adams performed by Douglas Adams on Cassette (Unabridged)£14.99

One Thursday lunchtime Earth is unexpectedly demolished to make way for a new hyperspace bypass. For Arthur Dent, who has only just had his house demolished that morning, this is already more than he can cope with.

The Life and Opinions of Tristram Shandy, Gentleman written by Laurence Sterne performed by Steven Pacey on Cassette (Abridged)£4.99

Turning on its head the regimented structure of the traditional novel, TRISTRAM SHANDY uses a bawdy, nonsensical narrator to relate the story of his life in haphazard sequence, using little plot and fragrant digression. Fascinated by the sexual and the bizarre, Tristram focuses on his eccentric .....

The Odyssey written by Homer performed by Ian McKellen on CD (Unabridged)£24.99

This new translation by award-winning translator Robert Fagles captures the energy of Homer's original in bold, contemporary idiom. This is an Odyssey to treasure for its sheer lyrical mastery. The great adventure story tells of Odysseus, a veteran of the Trojan War, who -

The Strode Venturer written by Hammond Inness performed by Stephen Thorne on Cassette (Unabridged)£19.99

What could link the slick world of London boardrooms, an isolated island race in the Maldives and the mysterious voyages of a battered ship skippered by a brooding alcoholic? It falls to Geoffrey Bailey to unlock the mystery, but first he must overcome both family tragedy and the ....

The Templar Salvation written by Raymond Khoury performed by Richard Ferrone on CD (Unabridged)£19.99

Constantinople, 1203. As the rapacious armies of the Fourth Crusade lay siege to the city, a small band of Templars infiltrate the imperial library. They escape with three large chests filled with explosive secrets - ones they will not live long enough to learn.

The Time Machine written by H.G. Wells performed by Brian Cox on Cassette (Unabridged)£14.99

So begins the Time Traveller's astonishing firsthand account of his journey 800,000 years beyond his own era—and the story that launched H.G. Wells's successful career and earned him his reputation as the father of science fiction. With a speculative leap that still fires the imagination,

The Triumph of the Sun written by Wilbur Smith performed by Tim Pigott-Smith on Cassette (Abridged)£4.99

Queen Victoria's reign is in full flourish, her Empire expanding and her colonies stretching across the globe. In Africa, the land proves rich with minerals, and the trading companies continue to cross the seas and grow. On the banks of the river Nile, two families meet: the Courtneys and the Ballantynes.

The Woodlanders written by Thomas Hardy performed by John Rowe on Cassette (Unabridged)£19.99

The Woodlanders is vintage Hardy. The story revolves around the young woman Grace Melbury, who returns to the leafy world of Little Hintock and soon finds herself at the centre of a number of tragic events. In penetrating, incisive and beautiful prose, Hardy tells a moving tale of unrequited love ....

Titus Awakes - The Lost Book of Gormenghast written by Maeve Gilmore and Mervyn Peake performed by Simon Vance on CD (Unabridged)£29.99

A final volume of the classic Gormenghast novels, produced from recently discovered manuscripts written by Peake's wife and based on his outlines, follows Titus's nightmarish departure from Castle Gormenghast.

Undoing Depression written by Richard O'Connor PhD performed by Richard O'Connor PhD on MP3 CD (Unabridged)£9.99

Completely revised and expanded edition of one of today s most popular and practical books on treating depression. Updated throughout. Like heart disease, says psychotherapist Richard O Connor, depression is fuelled by complex and interrelated factors: genetic, biochemical, environmental.

Wuthering Heights written by Emily Bronte performed by Janet McTeer and David Timson on CD (Unabridged)£14.99 - £19.99

When Mr Earnshaw brings a black-haired foundling child into his home on the Yorkshire moors, he little imagines the dramatic events which will follow. The passionate relationship between Cathy Earnshaw and the foundling, Heathcliff, is a story of love, hate, pity and retribution, the effects of which ...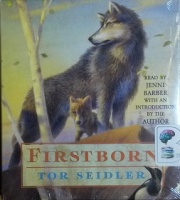 Firstborn written by Tor Seidler performed by Jenni Barber on CD (Unabridged)£9.99
A young wolf seeks the bravery to be himself in this lyrical homage to challenging societal stereotypes, from the author of National Book Award Finalist Mean Margaret and The Wainscott Weasel. Wolves. Predators of the wild. Stalkers of the forests. Born into rankings and expected to live up to their roles.
---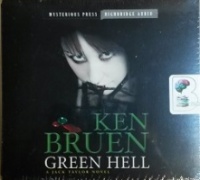 Green Hell - A Jack Taylor Novel written by Ken Bruen performed by John Lee on CD (Unabridged)£14.99
Ireland's master of poetic crime fiction, called "an Irish treasure" by Shelf Awareness, spins a new alcohol-fueled Jack Taylor plot, featuring a Rhodes scholar gone astray, and professor with a violent streak, and a young woman who almost makes Jack look tame.
---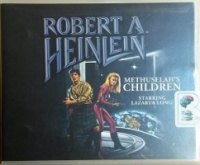 Methuselah's Children written by Robert A. Heinlein performed by MacLeod Andrews on CD (Unabridged)£29.99
After the fall of the American Ayatollahs as foretold in Stranger in a Strange Land and chronicled in Revolt in 2100, the United States of America at last fulfills the promise inherent in its first Revolution: for the first time in human history there is a nation with Liberty and Justice for All.
---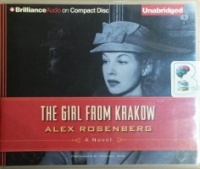 The Girl from Krakow written by Alex Rosenberg performed by Michael Page on CD (Unabridged)£29.99
It's 1935. Rita Feuerstahl comes to the university in Krakow intent on enjoying her freedom. But life has other things in store—marriage, a love affair, a child, all in the shadows of the oncoming war. When the war arrives, Rita is armed with a secret so enormous that it could cost the Allies everything..
---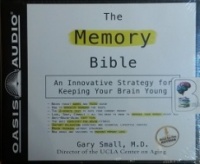 The Memory Bible written by Gary Small M.D. performed by Gary Small M.D. on CD (Unabridged)£19.99
This brain fitness program has helped thousands of people improve their ability to remember everyday issues. Based on Dr. Small's scientific discoveries, The Memory Bible can immediately improve your mental performance. It includes a "brain diet," brain exercises, brain training tips, effective drugs...
---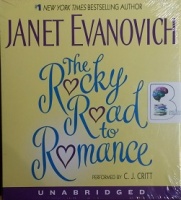 The Rocky Road to Romance written by Janet Evanovich performed by C.J. Critt on CD (Unabridged)£9.99
When the delightful, daffy Dog Lady of station WZZZ offered to take on the temporary job of traffic reporter, Steve Crow tried to think of reasons to turn Daisy Adams down. Perhaps he knew that sharing the close quarters of a car with her for hours would give the handsome program director...
---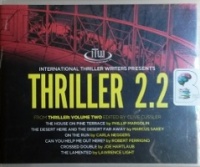 Thriller 2.2 written by Famous Thriller Writers performed by Natalie Ross, Luke Daniels, David Colacci and Dan John Miller on CD (Unabridged)£9.99
The House on Pine Terrace is an intricate puzzle a crime that leads to a romance that triggers another crime that ends with a mystery, which makes you question every event in the story. The Desert Here and the Desert Far Away is a haunting exploration of the wounds our warriors bear, not all of which...
---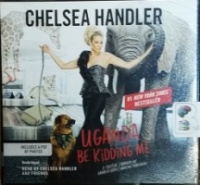 Uganda Be Kidding Me written by Chelsea Handler performed by Chelsea Handler on CD (Unabridged)£19.99
Wherever Chelsea Handler travels, one thing is certain: she always ends up in the land of the ridiculous. Now, in this uproarious collection, she sneaks her sharp wit through airport security and delivers her most absurd and hilarious stories ever. On safari in Africa, it's anyone's guess as to what's...
---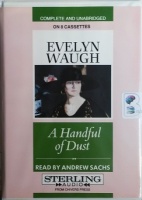 A Handful of Dust written by Evelyn Waugh performed by Andrew Sachs on Cassette (Unabridged)£39.99
After seven years of marriage, the beautiful Lady Brenda Last has grown bored with life at Hetton Abbey, the Gothic mansion that is the pride and joy of her husband, Tony. She drifts into an affair with the shallow socialite John Beaver and forsakes Tony for the Belgravia set.
---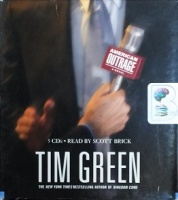 American Outrage written by Tim Green performed by Scott Brick on CD (Abridged)£14.99
Jake Carlson, a correspondent for the television news show American Outrage, inhabits a world of sensational trials and crazed celebrities. One of the nation's top television journalists, he's used to dragging himself through the dirt to get to the truth.
---
---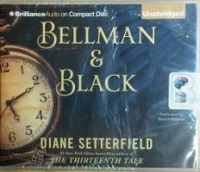 Bellman and Black written by Diane Setterfield performed by Daniel Phipott on CD (Unabridged)£19.99
Caught up in a moment of boyhood competition, William Bellman recklessly aims his slingshot at a rook resting on a branch, killing the bird instantly. It is a small but cruel act, and is soon forgotten. By the time he is grown, with a wife and children of his own, William seems to have put the whole....
---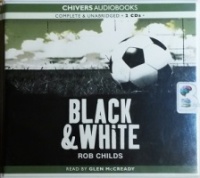 Black and White written by Rob Childs performed by Glen McCready on CD (Unabridged)£19.99
Josh is soccer-mad and can't wait to show off his ball skills to his new classmates. After all, he is the nephew of Ossie Williams - the best footballer in the country. Josh's arrival gives shy Matthew more confidence, but it is not welcomed by Rajesh, the school goalkeeper and captain.
---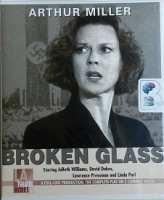 Broken Glass written by Arthur Miller performed by JoBeth Williams, Linda Purl, Lawrence Pressman and David Dukes on CD (Abridged)£19.99
Set in 1938 Brooklyn, this gripping psychological mystery begins when attractive, level-headed Sylvia Gellburg suddenly loses her ability to walk. The only clue lies in Sylvia's obsession with news accounts from Germany. Safe in Brooklyn, she is terrified by Nazi violence or is it something closer to home?
---
---
---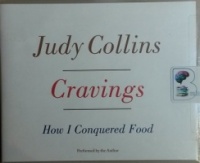 Cravings written by Judy Collins performed by Judy Collins on CD (Unabridged)£19.99
A no-holds-barred account of folk legend Judy Collins's harrowing struggle with compulsive overeating and of the journey that led her to a solution. Since childhood Judy Collins has had a tumultuous, fraught relationship with food. Her issues with overeating nearly claimed her career and her life.