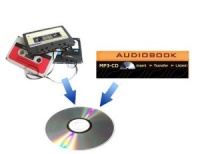 3 Hour Fixed Price Audio Transfer£15.00
This is the fixed price £15 item to be used when ordering conversion of a sub 3 hour Audio Cassette or MP3 CD title.
---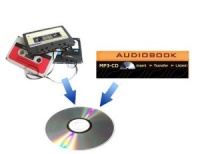 Large Fixed Price Audio Transfer Service£35.00
This is the fixed price £35.00 item to be used when ordering conversion of a 6-9 hour Audio Cassette or MP3 CD title.
---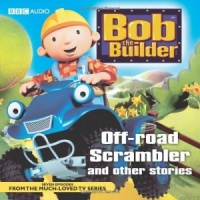 Bob the Builder - Off-Road Scrambler written by Bob the Builder Team performed by Bob the Builder Team on CD (Unabridged)£2.99
This title includes seven episodes from the hugely popular series featuring Bob the Builder, Roley, Lofty, Dizzy, Scoop, Muck and Spud - as seen on BBC TV.
---
---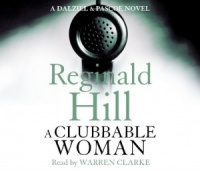 A Clubbable Woman written by Reginald Hill performed by Warren Clarke on CD (Abridged)£9.99 - £11.99
Reginald Hill's first Dalziel and Pascoe novel.
When Connon got back from the Rugby Club, his wife was even more uncommunicative than usual. Five hours later, when she still hadn't moved, Connon noticed that the front of her head had been caved in.
---
---
---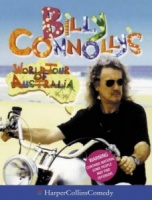 Billy Connolly's World Tour of Australia written by Billy Connolly performed by Billy Connolly on CD (Abridged)£7.99
Travelling by plane, motorbike, boat and foot, Billy Connolly tours the country performing his stage show and delivers and individual commentary on all things Australian.
---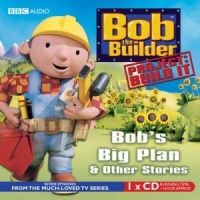 Bob the Builder - Bob's Big Plan written by Bob the Builder Team performed by Bob the Builder Team on CD (Unabridged)£11.99
You'll love these great new stories about "Bob the Builder" and his friends! In "Bob's Big Plan", a special extended episode, Bob hears that Sunflower Valley, where he and his brother Tom used to camp, is being developed.
---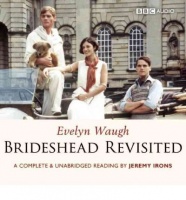 Brideshead Revisited written by Evelyn Waugh performed by Jeremy Irons on CD (Unabridged)£39.99 - £49.99
Brideshead Revisited is Evelyn Waugh's stunning novel of duty and desire set amongst the decadent, faded glory of the English aristocracy in the run-up to the Second World War.
Performed brilliantly by Jeremy Irons
---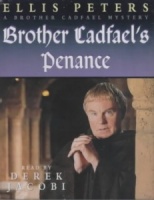 Brother Cadfael's Penance written by Ellis Peters performed by Derek Jacobi on Cassette (Abridged)£4.99
A Genius Performance by Derek Jacobi!
'And in this year of our Lord, 1145, now drawing to its close, chaotic events had seemed to be offering promise, however faint as yet, that even the two cousins battling wearily for the throne must despair of force and look around for another way of settling disputes.'
---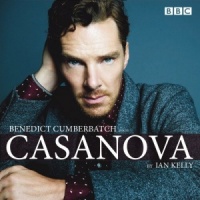 Casanova written by Ian Kelly performed by Benedict Cumberbatch on CD (Abridged)£9.99
Benedict Cumberbatch reads Ian Kelly's biography of one of the most beguiling and controversial individuals of any age.
---
---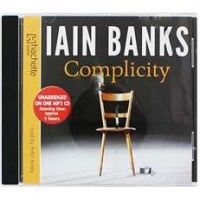 Complicity written by Iain Banks performed by Peter Kenny on MP3 CD (Unabridged)£4.99
An exploration of the morality of greed, corruption and violence. When several prominent people die mysteriously, the police beat a path to the door of an Edinburgh journalist known for his drug abuse and total commitment to computer games.
---
---
End in Tears written by Ruth Rendell performed by Nigel Anthony on CD (Unabridged)£29.99
A Genius Performance by Nigel Anthony!
Inspector Wexford investigates a series of murders - someone dies under a falling chunk of concrete and Amber Marshalson is beaten to death. After a short while it appears that the murders are connected. When another body is found it appears that a serial killer might be at work. Wexford will find this one of his toughest cases ever.
New In December 2017 Part 1
(in alphabetical order)
Alphabet of Dreams written by Susan Fletcher performed by Meera Simhan on CD (Unabridged)£19.99

Fourteen-year-old Mitra, of royal Persian lineage, and her five-year-old brother Babak, whose dreams foretell the future, flee for their lives in the company of the magus Melchoir and two other Zoroastrian priests, traveling through Persia as they follow star signs leading to a newly-born king in Bethlehem.

Charlie Muffin written by Brian Freemantle performed by Hayward Morse on CD (Unabridged)£59.99

A cagey British spy fights enemies from without and within Charlie Muffin is an anachronism. He came into the intelligence service in the early 1950s, when the government, desperate for foot soldiers in the impending Cold War, dipped into the middle class for the first time. Despite a lack of upper-class bearing, Charlie survived twenty-five years on the espionage battle's front line: Berlin.

Christ Actually written by James Carroll performed by James Carroll on CD (Unabridged)£24.99

A New York Times bestselling and widely admired Catholic writer explores how we can retrieve transcendent faith in modern times Critically acclaimed and bestselling author James Carroll has explored every aspect of Christianity, faith, and Jesus Christ, except this central one:

Classic Love Poetry written by Various Famous Poets performed by Various Famous Actors on CD (Abridged)£3.99 - £4.99

From "My True Love Hath My Heart" to September by Ted Hughes - there are 40 poems selected from the last millennia.

All performed by Stella Gonet, David Shaw-Parker, Alex Jennings and Eve Karpf.

Heroes of Cricket written by Various Sports Broadcasters performed by Mike Atherton, Richie Benaud, Dickie Bird and Henry Blofeld on CD (Abridged)£9.99

All-time great performances and personalities from the world of cricket as recalled by some of the game's leading players, writers and commentators. 1. Donald Bradman: 270, Melbourne, 1936 2. Mike Atherton: My Duel with Donald, Trent Bridge, 1998 3. Jim Laker: 19 for 90, Old Trafford, 1953

How I Got This Way written by Regis Philbin performed by Regis Philbin on CD (Unabridged)£14.99

One of the most popular television and cultural icons ever, Regis Philbin has been entertaining television audiences for more than fifty years--as a beloved morning-show host (Live with Regis and Kelly), a nighttime game-show host (Who Wants to Be a Millionaire?)

It's Your Business - 183 Essential Tips that will Transform Your Small Business written by JJ Ramberg performed by JJ Ramberg on CD (Unabridged)£14.99

With advice from Ramberg and such notable entrepreneurs as Blake Mycoskie and Mike Michalowicz, this right-to-the-point book covers topics from human resources to finance, public relations to sales, and much, much more - all geared towards the small business owner.

Miracle in the Andes written by Nando Parrado performed by Nando Parrado and Josh Davies on CD (Abridged)£4.99

When Nando Parrado took off on a flight from Uruguay to Chile with his rugby team-mates, he was looking forward to an enjoyable weekend break, and had invited his mother and sister along for the trip. Then disaster struck, as their plane crashed into a mountain.

My Favourite Bible Stories and Songs written by Modern Bible Adaptation performed by The Cat's Payjamas Team on CD (Abridged)£7.99

Carefully selected from the Old Testament, this Bible stories audio collection provides a great introduction for children aged 3 and over. With background music and original sound effects for each story, the collection includes lively re-tellings of the David and Goliath, Jonah and the Whale, Noah's Ark and Adam and Eve.

Next of Kin written by Joanna Trollope performed by Eleanor Bron on Cassette (Unabridged)£19.99

The land running down to the River Dean has been farmed by the Meredith family for generations. Robin Meredith bought the farm from his father, just before he married his wife Caro and now he and his brother Joe work on the land. But now Caro has died, as much as a mystery to the family .....

Our Mutual Friend written by Charles Dickens performed by David Timson on CD (Unabridged)£59.99 - £69.99

Our Mutual Friend weaves together many stories uniting them in the bizarre symbolism of the wealth which derives from a rubbish tip. His last completed novel published in 1864-5. Through it Dickens confirmed his reputation as a story-teller of genius while extending the sphere of his imagination to new worlds. Naxos

Solace of the Road written by Siobhan Dowd performed by Sile Bermingham on CD (Unabridged)£9.99

Hating everything about her foster family, school, and life, Holly Hogan dreams of being reunited with her mother; thus, when she puts on a flowing blond wig and transforms herself into a strong girl named Solace, she finds the courage she needs to venture across England and discover her true self

The Complete Chronicles of Narnia written by C.S. Lewis performed by Kenneth Branagh, Michael York, Lynn Redgrave and Derek Jacobi and Patrick Stewart on CD (Unabridged)£36.99

The Narnia Chronicles, first published in 1950, have been and remain some of the most enduringly popular children's books ever published. The best known, The Lion, the Witch and the Wardrobe, has been translated into 29 languages.

The Conjuror's Bird written by Martin Davies performed by David Schofield and Lally Schofield on CD (Abridged)£4.99

It seems a long time ago that Fitz and Gabby were together, with his work on extinct species about to make him world-famous. Now, it's his career that is almost extinct. Suddenly, though, the beautiful Gabby reappears in his life. She wants his help in tracing the history of The Mysterious Bird of Ulieta,

The Cottage written by Danielle Steel performed by David Garrison on Cassette (Unabridged)£19.99

On a sunny day in Hollywood, a gleaming Rolls-Royce convertible pulls through the gates of the magnificent estate known as The Cottage. The man behind the wheel is Hollywood's ageless wonder, Cooper Winslow, a star of the silver screen for decades, a man whose allure to women is the stuff of legend.

The Dirty Bertie Collection written by Allan MacDonald performed by David Roberts on CD (Abridged)£14.99

The Dirty Bertie Audio Collection 10 CDs Box Set Pack By David Roberts & Alan Macdonald Titles in the CDs Worms, Fleas, Pants, Burp, Yuck, Bogeys, Mud, Germs, Loo, Fetch.

The Emotionally Abusive Relationship written by Beverly Engel performed by Deanna Hurst on MP3 CD (Unabridged)£9.99

The number of people who become involved with partners who abuse them emotionally and/or who are emotionally abusive themselves is phenomenal, and yet emotional abuse is the least understood form of abuse. In this breakthrough book, Beverly Engel, one of the world's leading experts .....

The Lord of Opium written by Nancy Farmer performed by Raul Esparza on CD (Unabridged)£24.99

As the teenage ruler of his own country, Matt must cope with clones and cartels in this riveting sequel to the modern classic House of the Scorpion, winner of the National Book Award, a Newbery Honor, and a Printz Honor. Matt has always been nothing but a clone - grown from a strip of old El Patron's skin.

The Murder Room written by P.D. James performed by Michael Jayston on CD (Unabridged)£16.99 - £29.99

A Genius Performance by Michael Jayston!

The Dupayne, a small private museum in London devoted to the interwar years 1919 -- 1939, is in turmoil.

The Poet written by Michael Connelly performed by Buck Schirner on CD (Abridged)£4.99

The apparent suicide of his policeman brother sets Denver crime reporter Jack McEvoy on edge. Surprise at the circumstances of his brother's death prompts Jack to look into a whole series of police suicides and puts him on the trail of a cop-killer whose victims are selected all too carefully.

The Third Wave - An Entrepreneur's Vision of the Future written by Steve Case and Walter Isaacson performed by Steve Case on CD (Unabridged)£9.99

The co-founder of America Online and the Presidential Ambassador for Global Entrepreneurship shares a road map to success for future innovators. Steve Case was on the leading edge of the Internet revolution when he cofounded AOL in 1991.

Trace written by Patricia Cornwell performed by Lorelei King on Cassette (Unabridged)£14.99

Against her own judgement, Kay Scarpetta agrees to return to Virginia as a consultant pathologist on the case involving the death of a 14-year-old girl. Soon Kay is investigating the probability that someone is after those closest to her.

Unnatural Causes written by P.D. James performed by Michael Jayston on Cassette (Unabridged)£19.99

An Adam Dalgliesh mystery. Set on the remote Suffolk coast, the third Adam Dalgliesh mystery, Unnatural Causes, is a thrilling work of crime fiction from P. D. James, the best-selling author of Death Comes to Pemberley. Superintendent Adam Dalgliesh had been looking forward to a quiet holiday at .....

Vanish written by Tess Gerritsen performed by Lorelei King on CD (Unabridged)£9.99

A blessed event becomes a nightmare for pregnant homicide detective Jane Rizzoli when she finds herself on the wrong side of a hostage crisis in this timely and relentless new thriller from the New York Times bestselling author of Body Double.

Vanity Dies Hard written by Ruth Rendell performed by Eva Haddon on Cassette (Unabridged)£14.99

Wealthy Alice Whittaker -- now Alice Fielding -- is known for her generosity, and when her friend Nesta vanishes Alice is determined to find her and help her. If that means money, well, Alice has plenty of it. Then Alice starts to feel sick -- a virus perhaps, something she just can't shake.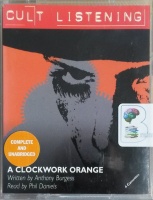 A Clockwork Orange written by Anthony Burgess performed by Phil Daniels on Cassette (Unabridged)£9.99
In this 1962 classic, a novelistic exploration of modern crime and punishment, Alex is the 15-year-old leader of his gang of "droogs" thriving in the ultraviolent future, as prophetically imagined by Burgess. Speaking a bizarre Russian-derived slang, Alex and his friends freely pillage and slash their way across...
---
---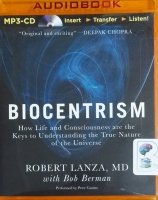 Biocentrism - How Life and Consciousness are the Keys to Understanding the True nature of the Universe written by Robert Lanza MD performed by Peter Ganim on MP3 CD (Unabridged)£19.99
Every now and then, a simple yet radical idea shakes the very foundations of knowledge. The startling discovery that the world was not flat challenged and ultimately changed the way people perceived themselves and their relationships with the world. For most humans of the 15th century, the notion of Earth...
---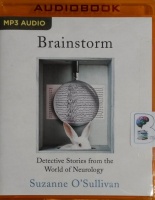 Brainstorm - Detective Stories from the World of Neurology written by Suzanne O'Sullivan performed by Christine Williams on MP3 CD (Unabridged)£19.99
The Brain Always Wins is the practical guide to improving your life through better brain management. It is based on one simple fact: our brain controls and determines everything we do! How we perceive, understand and respond to the world, how we survive, adapt and communicate, how we learn and...
---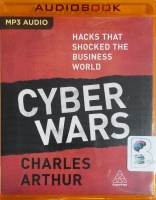 Cyber Wars - Hacks the Shocked the Business World written by Charles Arthur performed by Joe Jameson on MP3 CD (Unabridged)£19.99
Cyber Wars gives you the dramatic inside stories of some of the world's biggest cyber attacks. These are the game-changing hacks that make organisations around the world tremble and leaders stop and consider just how safe they really are. Charles Arthur provides a gripping account of why each hack...
---
---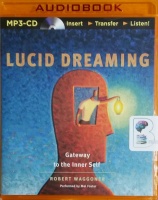 Lucid Dreaming - Gateway to the Inner Self written by Robert Waggoner performed by Mel Foster on MP3 CD (Unabridged)£19.99
Lucid Dreaming: Gateway to the Inner Self is the account of an extraordinarily talented lucid dreamer who goes beyond the boundaries of both psychology and religion. In the process, he stumbles upon the Inner Self. While lucid (consciously aware) in the dream state and able to act and interact with dream...
---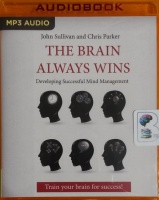 The Brain Always Wins written by John Sullivan and Chris Parker performed by Luke Mullins on MP3 CD (Unabridged)£19.99
The Brain Always Wins is the practical guide to improving your life through better brain management. It is based on one simple fact: our brain controls and determines everything we do! How we perceive, understand and respond to the world, how we survive, adapt and communicate, how we learn...
---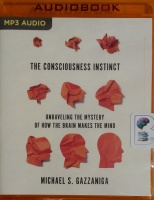 The Consciousness Instinct - Unraveling The Mystery of How The Brain Makes the Mind written by Michael S. Gazzaniga performed by David Colacci on MP3 CD (Unabridged)£19.99
"The father of cognitive neuroscience" illuminates the past, present, and future of the mind-brain problem How do neurons turn into minds? How does physical "stuff" - atoms, molecules, chemicals, and cells - create the vivid and various worlds inside our heads? The problem of consciousness has gnawed...
---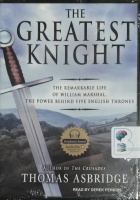 The Greatest Knight written by Thomas Asbridge performed by Derek Perkins on MP3 CD (Unabridged)£29.99
In The Greatest Knight, renowned historian Thomas Asbridge draws upon the thirteenth-century biography and an array of other contemporary evidence to present a compelling account of William Marshal's life and times. Asbridge charts the unparalleled rise to prominence of a man bound to a code of honor...
---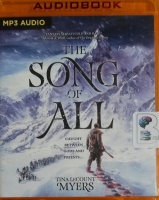 The Song of All written by Tina LeCount Myers performed by Ulf Bjorklund on MP3 CD (Unabridged)£14.99
A former warrior caught between gods and priests must fight for the survival of his family in this dark epic fantasy debut, set in a harsh arctic world inspired by Scandinavian indigenous cultures. On the forbidding fringes of the tundra, where years are marked by seasons of snow, humans war with immortals in...
---
---
X Minus One Vol. 1 - 12 Half Hour Original Radio Broadcasts written by Various Great Sci-Fi Authors performed by Karl Weber, Bob Hastings, Leon Janney and Mandel Kramer on MP3 CD (Unabridged)£24.99
X Minus One, widely regarded as one of the finest science fiction dramas ever produced for radio, was broadcast on NBC from 1955 until 1958. It began as a revival of NBC's Dimension X, which ran for just a year and a half, from 1950 to 1951. Though the first 15 episodes of X Minus One were merely new versions..
---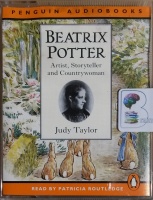 Beatrix Potter - Artist, Storyteller and Countrywoman written by Judy Taylor performed by Patricia Routledge on Cassette (Abridged)£9.99
The audiobook edition of Judy Taylor's classic biography, Beatrix Potter: Artist, Storyteller, and Countrywoman, read by the actress Patricia Routledge. Starting with the publication of The Tale of Peter Rabbit, in 1902, Beatrix Potter went on to become one of the world's most successful children's authors.
---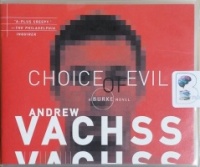 Choice of Evil written by Andrew Vachss performed by Phil Gigante on CD (Unabridged)£19.99
When his girlfriend, Crystal Beth, is gunned down at a gay rights rally in Central Park, Burke, the underground man-for-hire and expert hunter of predators, vows vengeance. But someone beats him to the task: a shadowy killer who calls himself Homo Erectus and who seems determined to wipe gay bashers...