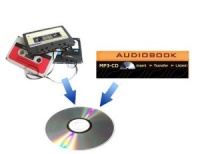 3 Hour Fixed Price Audio Transfer£10.00
This is the fixed price £10 item to be used when ordering conversion of a sub 3 hour Audio Cassette or MP3 CD title.
---
---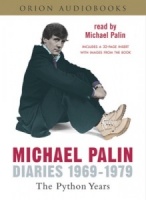 Michael Palin Diaries 1969-1979 - The Python Years written by Michael Palin performed by Michael Palin on CD (Abridged)£3.99 - £4.99
Michael Palin's diaries begin when he was newly married and struggling to make a name for himself in the world of television comedy. But Monty Python was just around the corner . . .
---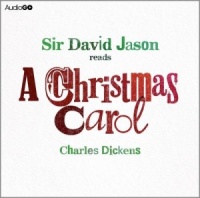 A Christmas Carol written by Charles Dickens performed by David Jason on CD (Abridged)£9.99
Dickens's story of solitary miser Ebenezer Scrooge, who is taught the true meaning of Christmas by the three ghosts of Christmas past, present and future, has been adapted into countless film and stage versions and is today the most famous and loved of all Christmas tales.
---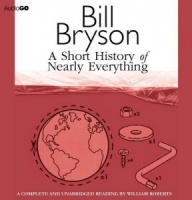 A Short History of Nearly Everything written by Bill Bryson performed by William Roberts on CD (Unabridged)£24.99 - £29.99
In A Short History of Nearly Everything, beloved author Bill Bryson confronts his greatest challenge yet: to understand—and, if possible, answer—the oldest, biggest questions we have posed about the universe and ourselves.
---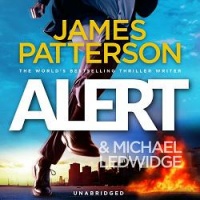 Alert written by James Patterson and Michael Ledwidge performed by Danny Mastrogiorgio and Henry Leyva on CD (Unabridged)£6.99
Every New Yorker's worst nightmare is about to become a reality. New York has seen more than its fair share of horrific attacks, but the city is about to be shaken in a way it never has before. After two devastating catastrophes in quick succession, everyone is on edge.
---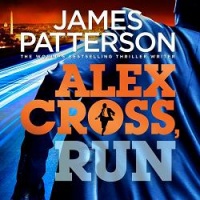 Alex Cross, Run written by James Patterson performed by Michael Boatman on CD (Abridged)£4.99
Detective Alex Cross arrests renowned plastic surgeon Elijah Creem for sleeping with teenage girls. Now, his life ruined, Creem is out of jail, and he's made sure that no one will recognize him - by giving himself a new face. A young woman is found hanging from a sixth-floor window, and Alex is called to the scene.
---
---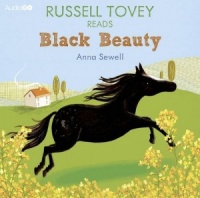 Black Beauty written by Anna Sewell performed by Russell Tovey on CD (Abridged)£5.99
Russell Tovey reads the story of the handsome and spirited horse, Black Beauty."'I hope you will grow up gentle and good, and never learn bad ways; do your work with a good will, lift your feet up well when you trot, and never bite or kick..."
---
---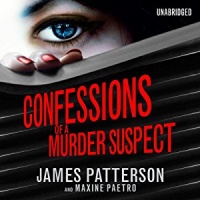 Confessions of a Murder Suspect written by James Patterson and Maxine Paetro performed by Emma Galvin on CD (Unabridged)£11.99
On the night Malcolm and Maud Angel are murdered, their daughter Tandy knows just three things: 1) She was one of the last people to see her parents alive. 2) The suspect list only includes Tandy and her three siblings. 3) She can't trust anyone--maybe not even herself.
---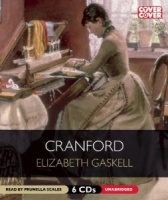 Cranford written by Elizabeth Gaskell performed by Prunella Scales on CD (Unabridged)£19.99
"I'll not listen to reason," she said, now in full possession of her voice, which had been rather choked with sobbing. "Reason always means what someone else has got to say."'
---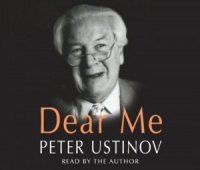 Dear Me written by Peter Ustinov performed by Peter Ustinov on CD (Abridged)£4.99 - £9.99
Sir Peter Ustinov's beautifully crafted autobiography is told with exquisite wit and insight. From his birth in April 1921, it spans his extraordinary career as actor, playwright, film star and director, confirming his early belief that he is 'irrevocably betrothed to laughter'.
---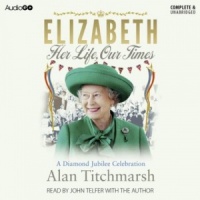 Elizabeth - Her Life, Our Times written by Alan Titchmarsh performed by Alan Titchmarsh and John Telfer on CD (Unabridged)£7.99 - £14.99
On 2 June 1953, 27-year-old Princess Elizabeth of York was crowned Queen, the eyes of the world upon her as she dedicated herself to her country.
---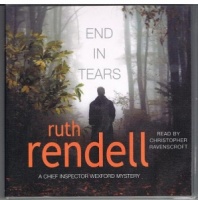 End in Tears written by Ruth Rendell performed by Christopher Ravenscroft on CD (Abridged)£5.99
A lump of concrete dropped deliberately from a little stone bridge kills the wrong person. The young woman in the car behind is spared. But only for a while...
---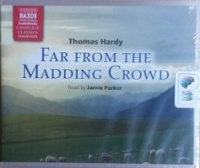 Far From The Madding Crowd written by Thomas Hardy performed by Jamie Parker on CD (Unabridged)£39.99
In a remote corner of early Victorian England, where traditional practices remain untouched by time, Bathsheba Everdene stands out as a beacon of female independence and self-reliance. However, when confronted with three suitors, among them the dashing Captain Troy...
New In December 2017 Part 1
(in alphabetical order)
About My Father's Business written by Lillian Beckwith performed by Ann Beach on Cassette (Unabridged)£19.99

Lillian Beckwith takes us back to her childhood; to the years before the Second World War, when her father ran a small grocer's shop in a Cheshire town. It was typical of so many corner shops - the shops that are now more and more becoming just a memory, overwhelmed by redevelopment .....

Alphabet of Dreams written by Susan Fletcher performed by Meera Simhan on CD (Unabridged)£19.99

Fourteen-year-old Mitra, of royal Persian lineage, and her five-year-old brother Babak, whose dreams foretell the future, flee for their lives in the company of the magus Melchoir and two other Zoroastrian priests, traveling through Persia as they follow star signs leading to a newly-born king in Bethlehem.

Charlie Muffin written by Brian Freemantle performed by Hayward Morse on CD (Unabridged)£59.99

A cagey British spy fights enemies from without and within Charlie Muffin is an anachronism. He came into the intelligence service in the early 1950s, when the government, desperate for foot soldiers in the impending Cold War, dipped into the middle class for the first time. Despite a lack of upper-class bearing, Charlie survived twenty-five years on the espionage battle's front line: Berlin.

Christ Actually written by James Carroll performed by James Carroll on CD (Unabridged)£24.99

A New York Times bestselling and widely admired Catholic writer explores how we can retrieve transcendent faith in modern times Critically acclaimed and bestselling author James Carroll has explored every aspect of Christianity, faith, and Jesus Christ, except this central one:

Classic Love Poetry written by Various Famous Poets performed by Various Famous Actors on CD (Abridged)£3.99 - £4.99

From "My True Love Hath My Heart" to September by Ted Hughes - there are 40 poems selected from the last millennia.

All performed by Stella Gonet, David Shaw-Parker, Alex Jennings and Eve Karpf.

Heroes of Cricket written by Various Sports Broadcasters performed by Mike Atherton, Richie Benaud, Dickie Bird and Henry Blofeld on CD (Abridged)£9.99

All-time great performances and personalities from the world of cricket as recalled by some of the game's leading players, writers and commentators. 1. Donald Bradman: 270, Melbourne, 1936 2. Mike Atherton: My Duel with Donald, Trent Bridge, 1998 3. Jim Laker: 19 for 90, Old Trafford, 1953

How I Got This Way written by Regis Philbin performed by Regis Philbin on CD (Unabridged)£14.99

One of the most popular television and cultural icons ever, Regis Philbin has been entertaining television audiences for more than fifty years--as a beloved morning-show host (Live with Regis and Kelly), a nighttime game-show host (Who Wants to Be a Millionaire?)

It's Your Business - 183 Essential Tips that will Transform Your Small Business written by JJ Ramberg performed by JJ Ramberg on CD (Unabridged)£14.99

With advice from Ramberg and such notable entrepreneurs as Blake Mycoskie and Mike Michalowicz, this right-to-the-point book covers topics from human resources to finance, public relations to sales, and much, much more - all geared towards the small business owner.

Miracle in the Andes written by Nando Parrado performed by Nando Parrado and Josh Davies on CD (Abridged)£4.99

When Nando Parrado took off on a flight from Uruguay to Chile with his rugby team-mates, he was looking forward to an enjoyable weekend break, and had invited his mother and sister along for the trip. Then disaster struck, as their plane crashed into a mountain.

My Favourite Bible Stories and Songs written by Modern Bible Adaptation performed by The Cat's Payjamas Team on CD (Abridged)£7.99

Carefully selected from the Old Testament, this Bible stories audio collection provides a great introduction for children aged 3 and over. With background music and original sound effects for each story, the collection includes lively re-tellings of the David and Goliath, Jonah and the Whale, Noah's Ark and Adam and Eve.

Next of Kin written by Joanna Trollope performed by Eleanor Bron on Cassette (Unabridged)£19.99

The land running down to the River Dean has been farmed by the Meredith family for generations. Robin Meredith bought the farm from his father, just before he married his wife Caro and now he and his brother Joe work on the land. But now Caro has died, as much as a mystery to the family .....

Our Mutual Friend written by Charles Dickens performed by David Timson on CD (Unabridged)£59.99 - £69.99

Our Mutual Friend weaves together many stories uniting them in the bizarre symbolism of the wealth which derives from a rubbish tip.

His last completed novel published in 1864-5. Through it Dickens confirmed his reputation as a story-teller of genius while extending the sphere of his imagination to new worlds. Our Mutual Friend weaves together many stories uniting them in the bizarre symbolism of the wealth which derives from a rubbish tip. Read with fabulous skill by David Timson.

Solace of the Road written by Siobhan Dowd performed by Sile Bermingham on CD (Unabridged)£9.99

Hating everything about her foster family, school, and life, Holly Hogan dreams of being reunited with her mother; thus, when she puts on a flowing blond wig and transforms herself into a strong girl named Solace, she finds the courage she needs to venture across England and discover her true self

The Conjuror's Bird written by Martin Davies performed by David Schofield and Lally Schofield on CD (Abridged)£4.99

It seems a long time ago that Fitz and Gabby were together, with his work on extinct species about to make him world-famous. Now, it's his career that is almost extinct. Suddenly, though, the beautiful Gabby reappears in his life. She wants his help in tracing the history of The Mysterious Bird of Ulieta,

The Cottage written by Danielle Steel performed by David Garrison on Cassette (Unabridged)£19.99

On a sunny day in Hollywood, a gleaming Rolls-Royce convertible pulls through the gates of the magnificent estate known as The Cottage. The man behind the wheel is Hollywood's ageless wonder, Cooper Winslow, a star of the silver screen for decades, a man whose allure to women is the stuff of legend.

The Dirty Bertie Collection written by Allan MacDonald performed by David Roberts on CD (Abridged)£14.99

The Dirty Bertie Audio Collection 10 CDs Box Set Pack By David Roberts & Alan Macdonald Titles in the CDs Worms, Fleas, Pants, Burp, Yuck, Bogeys, Mud, Germs, Loo, Fetch.

The Emotionally Abusive Relationship written by Beverly Engel performed by Deanna Hurst on MP3 CD (Unabridged)£9.99

The number of people who become involved with partners who abuse them emotionally and/or who are emotionally abusive themselves is phenomenal, and yet emotional abuse is the least understood form of abuse. In this breakthrough book, Beverly Engel, one of the world's leading experts .....

The Lord of Opium written by Nancy Farmer performed by Raul Esparza on CD (Unabridged)£24.99

As the teenage ruler of his own country, Matt must cope with clones and cartels in this riveting sequel to the modern classic House of the Scorpion, winner of the National Book Award, a Newbery Honor, and a Printz Honor. Matt has always been nothing but a clone - grown from a strip of old El Patron's skin.

The Murder Room written by P.D. James performed by Michael Jayston on CD (Unabridged)£16.99 - £29.99

A Genius Performance by Michael Jayston!

The Dupayne, a small private museum in London devoted to the interwar years 1919 -- 1939, is in turmoil.

The Old Curiosity Shop written by Charles Dickens performed by Anton Lesser on CD (Unabridged)£69.99

Little Nell and her grandfather live a contented life, enjoying each others companionship and the delights of their wonderful shop of curiosities. Overshadowing their happiness, however, are money woes and the mean and voracious intents of their landlord the repulsive dwarf Quilp.

The Poet written by Michael Connelly performed by Buck Schirner on CD (Abridged)£9.99

The apparent suicide of his policeman brother sets Denver crime reporter Jack McEvoy on edge. Surprise at the circumstances of his brother's death prompts Jack to look into a whole series of police suicides and puts him on the trail of a cop-killer whose victims are selected all too carefully.

The Third Wave - An Entrepreneur's Vision of the Future written by Steve Case and Walter Isaacson performed by Steve Case on CD (Unabridged)£9.99

The co-founder of America Online and the Presidential Ambassador for Global Entrepreneurship shares a road map to success for future innovators. Steve Case was on the leading edge of the Internet revolution when he cofounded AOL in 1991.

Trace written by Patricia Cornwell performed by Lorelei King on Cassette (Unabridged)£14.99

Against her own judgement, Kay Scarpetta agrees to return to Virginia as a consultant pathologist on the case involving the death of a 14-year-old girl. Soon Kay is investigating the probability that someone is after those closest to her.

Unnatural Causes written by P.D. James performed by Michael Jayston on Cassette (Unabridged)£19.99

An Adam Dalgliesh mystery. Set on the remote Suffolk coast, the third Adam Dalgliesh mystery, Unnatural Causes, is a thrilling work of crime fiction from P. D. James, the best-selling author of Death Comes to Pemberley. Superintendent Adam Dalgliesh had been looking forward to a quiet holiday at .....

Vanish written by Tess Gerritsen performed by Lorelei King on CD (Unabridged)£9.99

A blessed event becomes a nightmare for pregnant homicide detective Jane Rizzoli when she finds herself on the wrong side of a hostage crisis in this timely and relentless new thriller from the New York Times bestselling author of Body Double.

Vanity Dies Hard written by Ruth Rendell performed by Eva Haddon on Cassette (Unabridged)£14.99

Wealthy Alice Whittaker -- now Alice Fielding -- is known for her generosity, and when her friend Nesta vanishes Alice is determined to find her and help her. If that means money, well, Alice has plenty of it. Then Alice starts to feel sick -- a virus perhaps, something she just can't shake.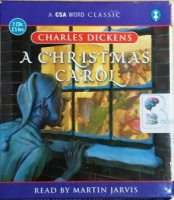 A Christmas Carol written by Charles Dickens performed by Martin Jarvis on CD (Abridged)£14.99
Christmas would not be the same without the most famous Christmas story ever written. A Christmas Carol in Prose, Being a Ghost Story of Christmas, commonly shortened to A Christmas Carol, is a true classic. Its central character, Ebeneezer Scrooge, is the meanest, most miserly and...
---
---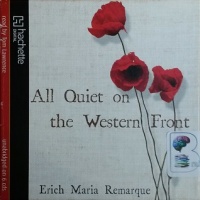 All Quiet on the Western Front written by Erich Maria Remarque performed by Tom Lawrence on CD (Unabridged)£24.99
The story is told by a young 'unknown soldier' in the trenches of Flanders during the First World War. Through his eyes we see all the realities of war; under fire, on patrol, waiting in the trenches, at home on leave, and in hospitals and dressing stations. Although there are vividly described incidents...
---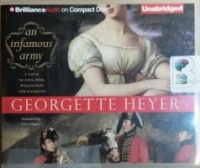 An Infamous Army written by Georgette Heyer performed by Claire Higgins on CD (Unabridged)£24.99
In 1815, beneath the aegis of the Army of Occupation, Brussels is the gayest town in Europe. And the widow Lady Barbara Childe, renowned for being as outrageous as she is beautiful, is at the centre of all that is fashionable and light-hearted. When she meets Charles Audley, dashing aide-de-camp...
---
---
---
---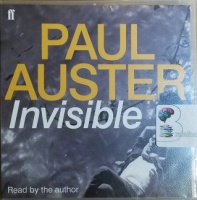 Invisible written by Paul Auster performed by Paul Auster on CD (Unabridged)£9.99
Sinuously constructed in four interlocking parts, Invisible opens in New York City in the spring of 1967 when twenty-year-old Adam Walker, an aspiring poet and student at Columbia University meets the enigmatic Frenchman Rudolf Born, and his silent and seductive girlfriend Margot.
---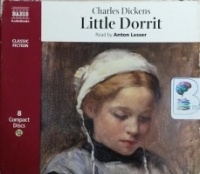 Little Dorrit written by Charles Dickens performed by Anton Lesser on CD (Abridged)£24.99
In Little Dorrit, Charles Dickens created one of his most penetrating satires on the weaknesses of government in the Victorian era. He chose Marshalsea debtors prison as the setting, where his own father had been imprisoned. The story revolves around a complex mystery involving conspiracy...
---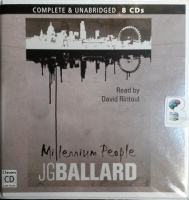 Millennium People written by J.G. Ballard performed by David Rintoul on CD (Unabridged)£19.99
Millennium People tells the story of David Markham, a psychologist who is searching for the truth behind a bomb that exploded on a Heathrow baggage carousel, killing his ex?wife. Infiltrating a shadowy protest group responsible for her death, David finds himself succumbing to the charismatic...
---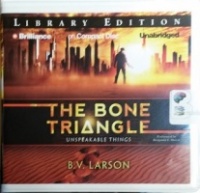 The Bone Triangle - Unspeakable Things written by B.V. Larson performed by Benjamin L. Darcie on CD (Unabridged)£29.99
Beyond the din and dancing lights of the Las Vegas strip, a young woman has mysteriously gone missing. All the facts point to something sinister - even paranormal. Quentin Draith, supernatural crime investigator, is hired to assist. However, the deeper Draith digs, the more otherworldly his...
---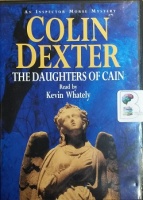 The Daughters of Cain written by Colin Dexter performed by Kevin Whately on CD (Abridged)£5.99
Bizarre and bewildering - that's what so many murder investigations in the past had proved to be . . . In this respect, at least, Lewis was correct in his thinking. What he could not have known was what unprecedented anguish the present case would cause to Morse's soul.
---
---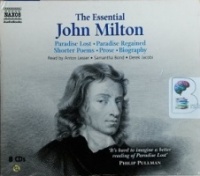 The Essential John Milton - Paradise Lost, Paradise Regained, Shorter Poems, Prose and Biography written by John Milton performed by Anton Lesser, Samantha Bond and Derek Jacobi on CD (Abridged)£29.99
This thoughtful collection of John Milton's finest poetry marks the quarter centenary of the poet's birth in 1608. It is read by several of Britain's foremost classical actors, including Anton Lesser, Samantha Bond and Derek Jacobi. Milton's uncompromising views set him firmly on the side of Cromwell....
---