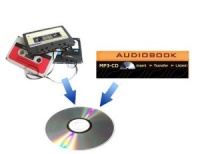 3 Hour Fixed Price Audio Transfer£10.00
This is the fixed price £10 item to be used when ordering conversion of a sub 3 hour Audio Cassette or MP3 CD title.
---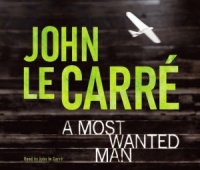 A Most Wanted Man written by John le Carre performed by John le Carre on CD (Abridged)£9.99
A half-starved young Russian man in a long black overcoat is smuggled into Hamburg at dead of night. He has an improbable amount of cash secreted in a purse round his neck. He is a devout Muslim. Or is he? He says his name is Issa.
---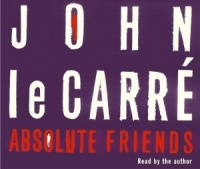 Absolute Friends written by John le Carre performed by John le Carre on CD (Abridged)£6.99
Absolute Friends is a superbly paced novel spanning fifty-six years, a theatrical masterstroke of tragi-comic writing, and a savage fable of our times, almost of our hours.
---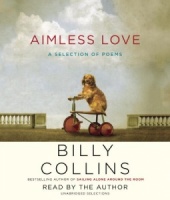 Aimless Love written by Billy Collins performed by Billy Collins on CD (Unabridged)£12.99
From the two-term Poet Laureate of the United States Billy Collins comes his first compilation of new and selected poems in twelve years. Aimless Love combines new poems with selections from four previous books—Nine Horses, The Trouble with Poetry, Ballistics, and Horoscopes for the Dead.
---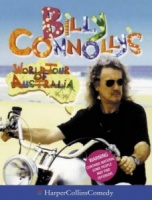 Billy Connolly's World Tour of Australia written by Billy Connolly performed by Billy Connolly on CD (Abridged)£7.99
Travelling by plane, motorbike, boat and foot, Billy Connolly tours the country performing his stage show and delivers and individual commentary on all things Australian.
---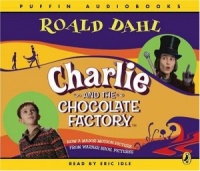 Charlie and the Chocolate Factory written by Roald Dahl performed by Eric Idle on CD (Unabridged)£4.99
This is a special audio edition of Charlie and the Chocolate Factory, read by Eric Idle, which will be published at the same time as the Warner Bros film.
Charlie Bucket thinks he's the luckiest boy alive when he unwraps one of Willy Wonka's Whipple-Scrumptious Fudgemallow Delights to find the last golden ticket.
---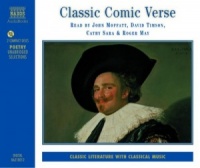 Classic Comic Verse written by Various Famous Poets performed by John Moffat, David Timson, Cathy Sara and Roger May on CD (Abridged)£4.99 - £6.99
Poetry by definition, achieves its effects by rhythm, sound patterns and imagery. One of the most popular areas of audiobooks -- spoken poetic form -- evokes emotions and sensations by bringing the voice of the poet to life in an appropriately intimate way, directly to the ear and mind of the listener.
---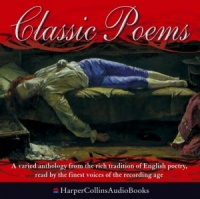 Classic Poems written by Various performed by Sir Ralph Richardson, Dylan Thomas and James Mason on CD (Abridged)£7.99
A Genius Performance by Ralph Richardson and Sir John Gielgud plus many more!
A varied anthology of poets – including Eliot and Auden – reading their own words, and favorite poems by Keats, Browning, Kipling, Tennyson and many more read by the finest voices of the recording age.
---
---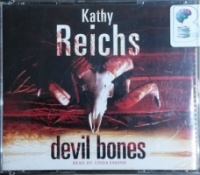 Devil Bones written by Kathy Reichs performed by Linda Emond on CD (Abridged)£4.99 - £5.99
An underground chamber is exposed in a seedy, dilapidated house with sagging trim and peeling paint... When a careless plumber accidentally knocks through a wall, he is horrified by what he uncovers. Called to the scene is forensic anthropologist Dr Temperance Brennan.
---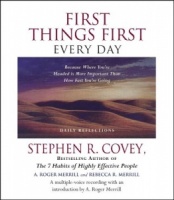 First Things First Every Day written by Stephen R. Covey performed by Stephen R. Covey, A. Roger Merrill and Rebecca R. Merril on CD (Abridged)£9.99
A lovely collection of powerful thoughts with which to start your day! This cd set has become a regular event on our CD player.
---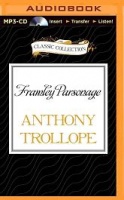 Framley Parsonage written by Anthony Trollope performed by Timothy West on MP3 CD (Unabridged)£19.99
The Reverend Mark Robarts makes a mistake. Drawn into a social set at odds with his clerical responsibilities, he guarantees the debts of an unscrupulous Member of Parliament. He stands to lose his reputation, and his family, future, and home are all in peril.
---
---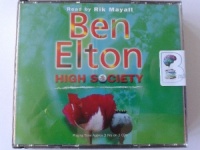 High Society written by Ben Elton performed by Rik Mayall on CD (Abridged)£4.99
The war on drugs has been lost but for want of the courage to face the fact that the whole world is rapidly becoming one vast criminal network. From pop stars and princes to crack whores and street kids. From the Groucho Club toilets to the poppy fields of Afghanistan, we are all partners in crime.
---
---
New In December 2017 Part 1
(in alphabetical order)
About My Father's Business written by Lillian Beckwith performed by Ann Beach on Cassette (Unabridged)£19.99

Lillian Beckwith takes us back to her childhood; to the years before the Second World War, when her father ran a small grocer's shop in a Cheshire town. It was typical of so many corner shops - the shops that are now more and more becoming just a memory, overwhelmed by redevelopment .....

Alphabet of Dreams written by Susan Fletcher performed by Meera Simhan on CD (Unabridged)£19.99

Fourteen-year-old Mitra, of royal Persian lineage, and her five-year-old brother Babak, whose dreams foretell the future, flee for their lives in the company of the magus Melchoir and two other Zoroastrian priests, traveling through Persia as they follow star signs leading to a newly-born king in Bethlehem.

Charlie Muffin written by Brian Freemantle performed by Hayward Morse on CD (Unabridged)£59.99

A cagey British spy fights enemies from without and within Charlie Muffin is an anachronism. He came into the intelligence service in the early 1950s, when the government, desperate for foot soldiers in the impending Cold War, dipped into the middle class for the first time. Despite a lack of upper-class bearing, Charlie survived twenty-five years on the espionage battle's front line: Berlin.

Christ Actually written by James Carroll performed by James Carroll on CD (Unabridged)£24.99

A New York Times bestselling and widely admired Catholic writer explores how we can retrieve transcendent faith in modern times Critically acclaimed and bestselling author James Carroll has explored every aspect of Christianity, faith, and Jesus Christ, except this central one:

Classic Love Poetry written by Various Famous Poets performed by Various Famous Actors on CD (Abridged)£3.99 - £4.99

From "My True Love Hath My Heart" to September by Ted Hughes - there are 40 poems selected from the last millennia.

All performed by Stella Gonet, David Shaw-Parker, Alex Jennings and Eve Karpf.

Heroes of Cricket written by Various Sports Broadcasters performed by Mike Atherton, Richie Benaud, Dickie Bird and Henry Blofeld on CD (Abridged)£9.99

All-time great performances and personalities from the world of cricket as recalled by some of the game's leading players, writers and commentators. 1. Donald Bradman: 270, Melbourne, 1936 2. Mike Atherton: My Duel with Donald, Trent Bridge, 1998 3. Jim Laker: 19 for 90, Old Trafford, 1953

How I Got This Way written by Regis Philbin performed by Regis Philbin on CD (Unabridged)£14.99

One of the most popular television and cultural icons ever, Regis Philbin has been entertaining television audiences for more than fifty years--as a beloved morning-show host (Live with Regis and Kelly), a nighttime game-show host (Who Wants to Be a Millionaire?)

It's Your Business - 183 Essential Tips that will Transform Your Small Business written by JJ Ramberg performed by JJ Ramberg on CD (Unabridged)£14.99

With advice from Ramberg and such notable entrepreneurs as Blake Mycoskie and Mike Michalowicz, this right-to-the-point book covers topics from human resources to finance, public relations to sales, and much, much more - all geared towards the small business owner.

Miracle in the Andes written by Nando Parrado performed by Nando Parrado and Josh Davies on CD (Abridged)£4.99

When Nando Parrado took off on a flight from Uruguay to Chile with his rugby team-mates, he was looking forward to an enjoyable weekend break, and had invited his mother and sister along for the trip. Then disaster struck, as their plane crashed into a mountain.

My Favourite Bible Stories and Songs written by Modern Bible Adaptation performed by The Cat's Payjamas Team on CD (Abridged)£7.99

Carefully selected from the Old Testament, this Bible stories audio collection provides a great introduction for children aged 3 and over. With background music and original sound effects for each story, the collection includes lively re-tellings of the David and Goliath, Jonah and the Whale, Noah's Ark and Adam and Eve.

Next of Kin written by Joanna Trollope performed by Eleanor Bron on Cassette (Unabridged)£19.99

The land running down to the River Dean has been farmed by the Meredith family for generations. Robin Meredith bought the farm from his father, just before he married his wife Caro and now he and his brother Joe work on the land. But now Caro has died, as much as a mystery to the family .....

Our Mutual Friend written by Charles Dickens performed by David Timson on CD (Unabridged)£59.99 - £69.99

Our Mutual Friend weaves together many stories uniting them in the bizarre symbolism of the wealth which derives from a rubbish tip.

His last completed novel published in 1864-5. Through it Dickens confirmed his reputation as a story-teller of genius while extending the sphere of his imagination to new worlds. Our Mutual Friend weaves together many stories uniting them in the bizarre symbolism of the wealth which derives from a rubbish tip. Read with fabulous skill by David Timson.

Solace of the Road written by Siobhan Dowd performed by Sile Bermingham on CD (Unabridged)£9.99

Hating everything about her foster family, school, and life, Holly Hogan dreams of being reunited with her mother; thus, when she puts on a flowing blond wig and transforms herself into a strong girl named Solace, she finds the courage she needs to venture across England and discover her true self

The Conjuror's Bird written by Martin Davies performed by David Schofield and Lally Schofield on CD (Abridged)£4.99

It seems a long time ago that Fitz and Gabby were together, with his work on extinct species about to make him world-famous. Now, it's his career that is almost extinct. Suddenly, though, the beautiful Gabby reappears in his life. She wants his help in tracing the history of The Mysterious Bird of Ulieta,

The Cottage written by Danielle Steel performed by David Garrison on Cassette (Unabridged)£19.99

On a sunny day in Hollywood, a gleaming Rolls-Royce convertible pulls through the gates of the magnificent estate known as The Cottage. The man behind the wheel is Hollywood's ageless wonder, Cooper Winslow, a star of the silver screen for decades, a man whose allure to women is the stuff of legend.

The Dirty Bertie Collection written by Allan MacDonald performed by David Roberts on CD (Abridged)£14.99

The Dirty Bertie Audio Collection 10 CDs Box Set Pack By David Roberts & Alan Macdonald Titles in the CDs Worms, Fleas, Pants, Burp, Yuck, Bogeys, Mud, Germs, Loo, Fetch.

The Emotionally Abusive Relationship written by Beverly Engel performed by Deanna Hurst on MP3 CD (Unabridged)£9.99

The number of people who become involved with partners who abuse them emotionally and/or who are emotionally abusive themselves is phenomenal, and yet emotional abuse is the least understood form of abuse. In this breakthrough book, Beverly Engel, one of the world's leading experts .....

The Lord of Opium written by Nancy Farmer performed by Raul Esparza on CD (Unabridged)£24.99

As the teenage ruler of his own country, Matt must cope with clones and cartels in this riveting sequel to the modern classic House of the Scorpion, winner of the National Book Award, a Newbery Honor, and a Printz Honor. Matt has always been nothing but a clone - grown from a strip of old El Patron's skin.

The Murder Room written by P.D. James performed by Michael Jayston on CD (Unabridged)£16.99 - £29.99

A Genius Performance by Michael Jayston!

The Dupayne, a small private museum in London devoted to the interwar years 1919 -- 1939, is in turmoil.

The Old Curiosity Shop written by Charles Dickens performed by Anton Lesser on CD (Unabridged)£69.99

Little Nell and her grandfather live a contented life, enjoying each others companionship and the delights of their wonderful shop of curiosities. Overshadowing their happiness, however, are money woes and the mean and voracious intents of their landlord the repulsive dwarf Quilp.

The Poet written by Michael Connelly performed by Buck Schirner on CD (Abridged)£9.99

The apparent suicide of his policeman brother sets Denver crime reporter Jack McEvoy on edge. Surprise at the circumstances of his brother's death prompts Jack to look into a whole series of police suicides and puts him on the trail of a cop-killer whose victims are selected all too carefully.

The Third Wave - An Entrepreneur's Vision of the Future written by Steve Case and Walter Isaacson performed by Steve Case on CD (Unabridged)£9.99

The co-founder of America Online and the Presidential Ambassador for Global Entrepreneurship shares a road map to success for future innovators. Steve Case was on the leading edge of the Internet revolution when he cofounded AOL in 1991.

Trace written by Patricia Cornwell performed by Lorelei King on Cassette (Unabridged)£14.99

Against her own judgement, Kay Scarpetta agrees to return to Virginia as a consultant pathologist on the case involving the death of a 14-year-old girl. Soon Kay is investigating the probability that someone is after those closest to her.

Unnatural Causes written by P.D. James performed by Michael Jayston on Cassette (Unabridged)£19.99

An Adam Dalgliesh mystery. Set on the remote Suffolk coast, the third Adam Dalgliesh mystery, Unnatural Causes, is a thrilling work of crime fiction from P. D. James, the best-selling author of Death Comes to Pemberley. Superintendent Adam Dalgliesh had been looking forward to a quiet holiday at .....

Vanish written by Tess Gerritsen performed by Lorelei King on CD (Unabridged)£9.99

A blessed event becomes a nightmare for pregnant homicide detective Jane Rizzoli when she finds herself on the wrong side of a hostage crisis in this timely and relentless new thriller from the New York Times bestselling author of Body Double.

Vanity Dies Hard written by Ruth Rendell performed by Eva Haddon on Cassette (Unabridged)£14.99

Wealthy Alice Whittaker -- now Alice Fielding -- is known for her generosity, and when her friend Nesta vanishes Alice is determined to find her and help her. If that means money, well, Alice has plenty of it. Then Alice starts to feel sick -- a virus perhaps, something she just can't shake.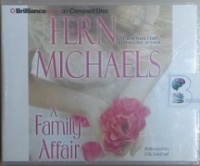 A Family Affair written by Fern Michaels performed by Cris Dukehart on CD (Unabridged)£19.99
From number-one New York Times best-selling author Fern Michaels comes a captivating and heartfelt novel, as a young dancer finds an unexpected partner - and gains the courage to live according to her heart.... In a city built on dreams, Trisha Holiday makes her living moving like one.
---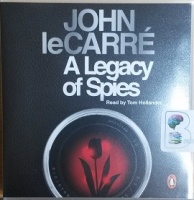 A Legacy of Spies written by John Le Carre performed by Tom Hollander on CD (Unabridged)£14.99
Penguin presents the unabridged downloadable audiobook edition of A Legacy of Spies by John le Carré, read by Tom Hollander. This is the first novel in over 25 years to feature George Smiley, le Carré's most beloved character. Peter Guillam, staunch colleague and disciple of George Smiley....
---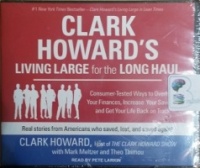 Clark Howard's Living Large for the Long Haul written by Clark Howard performed by Clark Howard on CD (Unabridged)£19.99
Americans from all walks of life are still feeling the roller-coaster effects of the Great Recession. For many, home values are still too low and unemployment is still too high. Others have prospered despite the ups and downs. In Clark Howard's Living Large for the Long Haul, the renowned broadcaster...
---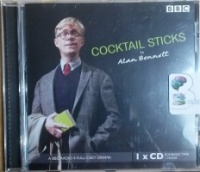 Cocktail Sticks written by Alan Bennett performed by Alex Jennings on CD (Abridged)£4.99
A radio adaptation of Alan Bennett's short autobiographical play, originally directed by Nicholas Hytner for the National Theatre. Alan looks back on his early life with affection and sadness, revisiting some of the themes and conversations of his memoir 'A Life Like other People's'.
---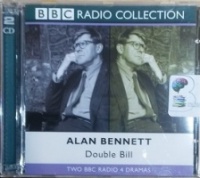 Double Bill written by Alan Bennett performed by Patricia Routledge, John Gielgud, Paul Eddington and Alan Bennett on CD (Abridged)£4.99
Alan Bennett stars in a new production of his own acclaimed satrical comedy, 30 years after its original West End debut. The Headmaster has been at Albion House for 50 years, man and boy. Now he is retiring and takes part in the end-of-year entertainment for the last time.
---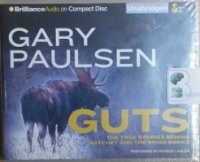 Guts - The True Stories Behind Hatchet and The Brian Books written by Gary Paulsen performed by Patrick Lawlor on CD (Unabridged)£9.99
Here are the real events that inspired Gary Paulsen to write Brian Robeson's story in Hatchet, The River, Brian's Winter, Brian's Return, and Brian's Hunt: a stint as a volunteer emergency worker; the death that became the pilot's death in Hatchet; plane crashes he's seen; and his own near misses.
---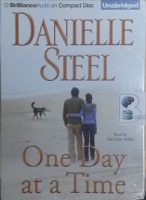 One Day at a Time written by Danielle Steel performed by Dan John Miller on CD (Unabridged)£9.99
Coco Barrington was born into a legendary Hollywood family: her mother Florence is a mega-best-selling author, and her sister Jane is one of Hollywood's top producers. Jane has lived with her partner, Liz, for 10 years, in a solid relationship.
---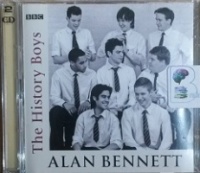 The History Boys written by Alan Bennett performed by Radio 3 and National Theatre Cast on CD (Abridged)£4.99
After a sell-out national tour and an extended stage run, Alan Bennett's phenomenally successful play transferred to BBC Radio 3, with Richard Griffiths, Clive Merrison and Frances de la Tour starring as part of the National Theatre cast. At a boys' grammar school in Sheffield, eight boys are being ....
---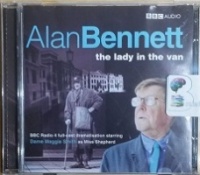 The Lady in the Van written by Alan Bennett performed by Maggie Smith on CD (Abridged)£4.99
An eccentric old lady moves into a quiet street in Camden Town. There she remains, installed in her van in glorious self-sufficiency, until the council instructs her to move on. A kind homeowner invites her to move her van into his garden. A bizarre tale in itself, but when the homeowner is writer....
---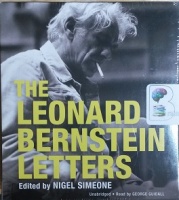 The Leonard Bernstein Letters written by Leonard Bernstein (ed Nigel Simeone) performed by George Guidall on CD (Unabridged)£29.99
Leonard Bernstein was a charismatic and versatile musician - a brilliant conductor who attained international super-star status, and a gifted composer of Broadway musicals (West Side Story), symphonies (Age of Anxiety), choral works (Chichester Psalms), film scores (On the Waterfront), and much more.
---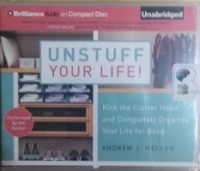 Unstuff Your Life! written by Andrew J Mellen performed by Andrew J Mellen on CD (Unabridged)£14.99
One of the country's most sought-after professional organizers here makes his foolproof rescue plan available for everyone. Arguably the most organized man in America, Andrew J. Mellen has created unique, lasting techniques for streamlined living, bringing order out of chaos for a client....
---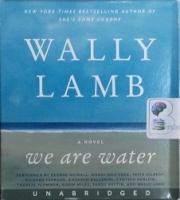 We are Water written by Wally Lamb performed by George Guidall, Maggi-Meg Reed, Tavia Gilbert and Richard Ferrone on CD (Unabridged)£14.99
After twenty-seven years of marriage and three children, Annie Oh--wife, mother, and outsider artist--has fallen in love with Viveca, the Manhattan art dealer who orchestrated her professional success. Annie and Viveca plan to wed in the Oh family's hometown of Three Rivers, Connecticut, where...
---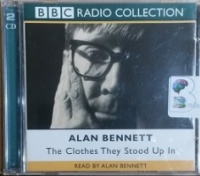 The Clothes They Stood Up In written by Alan Bennett performed by Alan Bennett on CD (Abridged)£4.99
The Ransomes had been burgled. 'Robbed,' Mrs Ransome said. 'Burgled,' Mr Ransome corrected. Premises were burgled; persons were robbed. Mr Ransome was a solicitor by profession and thought words mattered... The fact is that the Ransomes have been cleaned out.
---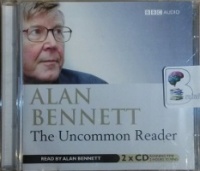 The Uncommon Reader written by Alan Bennett performed by Alan Bennett on CD (Abridged)£4.99
It was the corgis' fault. When they strayed through the grounds of Buckingham Palace, the Queen discovered the City of Westminster travelling library. The Queen has never had much time for reading – pleasure has always come second place to duty – though now that one is here I suppose ....
---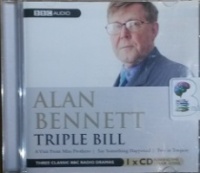 Triple Bill written by Alan Bennett performed by Patricia Routledge, Hugh Lloyd, Judi Dench and Thora Hird on CD (Abridged)£4.99
A collection of three BBC Radio dramas from award-winning author Alan Bennett. A Visit from Miss Prothero features Mr Dodsworth, a retiree who has all the time in the world. Then he has a visitor from his old firm – Miss Prothero, who is eager to tell him all the news...