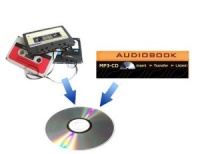 3 Hour Fixed Price Audio Transfer£15.00
This is the fixed price £15 item to be used when ordering conversion of a sub 3 hour Audio Cassette or MP3 CD title.
---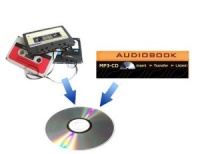 Large Fixed Price Audio Transfer Service£35.00
This is the fixed price £35.00 item to be used when ordering conversion of a 6-9 hour Audio Cassette or MP3 CD title.
---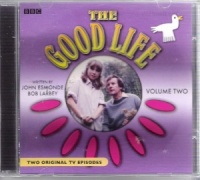 The Good Life written by John Esmonde and Bob Larbey performed by Richard Briers and Felicity Kendal on CD (Abridged)£3.99
Two episodes of the wonderful TV show!
---
---
---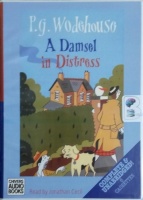 A Damsel in Distress written by P.G. Wodehouse performed by Jonathan Cecil on Cassette (Unabridged)£14.99 - £19.99
Golf-loving American composer George Bevan falls in love with a mysterious young lady who takes refuge in his taxicab one day; when he tracks her down to a romantic rural manor, mistaken identity...
---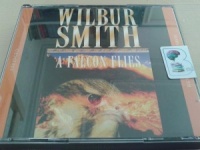 A Falcon Flies written by Wilbur Smith performed by Martin Jarvis on CD (Abridged)£4.99 - £8.99
A Falcon Flies is the first bestselling novel in Wilbur Smith's epic tale of Africa, The Ballantyne Novels. In search of a father they barely remember, Zouga and Dr Robyn Ballantyne board Mungo St John's magnificent clipper to speed them to Africa.
---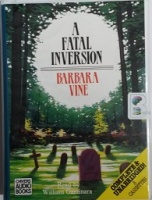 A Fatal Inversion written by Ruth Rendell as Barbara Vine performed by William Gaminara on Cassette (Unabridged)£14.99
A Fatal Inversion - a classic thriller from the queen of crime Barbara Vine An absolute winner ... a gripping read from start to end' Daily Mail Brilliant. Vine has the kind of near-Victorian narrative drive ... that compels a reader to go on turning the pages' Sunday Times.
---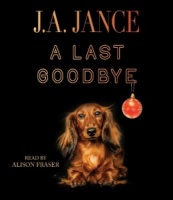 A Last Goodbye written by J.A. Jance performed by Alison Fraser on CD (Unabridged)£6.99
Ali Reynolds is finally getting married to her longtime love B. Simpson. They wanted a simple Christmas Eve wedding, but nothing is ever simple with Ali.
---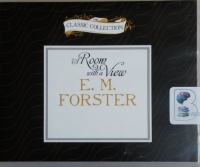 A Room With A View written by E.M. Forster performed by Wanda McCaddon on CD (Unabridged)£14.99
A classic romance and social critique by the acclaimed author of Howard's End andA Passage to India Originally published in 1908, A Room with a View was one of E. M. Forster's earliest works and today has become one of his most famous. Set in Florence, Italy, and Surrey, England, this accomplished and...
---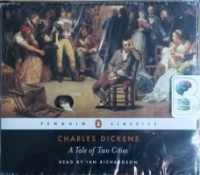 A Tale of Two Cities written by Charles Dickens performed by Ian Richardson on CD (Abridged)£5.99 - £9.99
After 18 years as a political prisoner in the Bastille the aging Dr Manette is finally released and reunited with his daughter in England.
---
---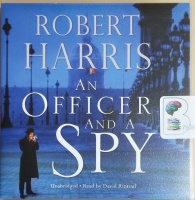 An Officer and a Spy written by Robert Harris performed by David Rintoul on CD (Unabridged)£9.99
They lied to protect their country. He told the truth to save it. A gripping historical thriller from the bestselling author of FATHERLAND. January 1895. On a freezing morning in the heart of Paris, an army officer, Georges Picquart, witnesses a convicted spy, Captain Alfred Dreyfus, being publicly humiliated in front..
---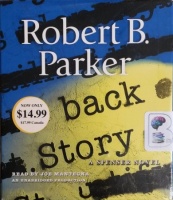 Back Story - A Spencer Novel written by Robert B. Parker performed by Joe Mantegna on CD (Unabridged)£9.99
Renaissance man Spenser - he of the acerbic social commentary, the gourmet cookery, and the steely abs - turns his considerable talents to the unraveling of a thirty-year-old murder mystery. During a 1974 holdup in a Boston bank by a revolutionary group calling itself the Dread Scott Brigade, Emily Gordon, a...
---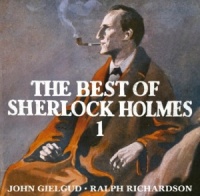 Best of Sherlock Holmes: v. 1 written by Arthur Conan Doyle performed by Sir John Gielgud and Sir Ralph Richardson on CD (Abridged)£6.99
A Genius Performance by Ralph Richardson and John Gielgud!
Recognised as the ultimate dramatisation of Conan Doyle's famous stories, these recordings have been acclaimed since their reissue by Hodder Headline Audiobooks in 1994.
---
---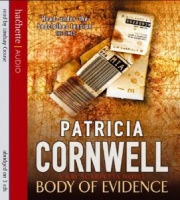 Body of Evidence written by Patricia Cornwell performed by Lindsay Crouse on CD (Abridged)£9.99
A reclusive writer is dead. And her final manuscript has disappeared ...Someone is stalking Beryl Madison.
---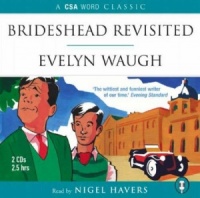 Brideshead Revisited written by Evelyn Waugh performed by Nigel Havers on CD (Abridged)£8.99
It is WW2 and Captain Charles Ryder reflects on his time at Oxford during the twenties and a world now changed. As a lonely student Charles was captivated by the outrageous and decadent Sebastian Flyte and invited to spend time at the Flyte's family home - the magnificent Brideshead.
---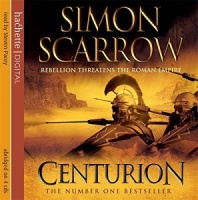 Centurion - Rebellion Threatens the Roman Empire written by Simon Scarrow performed by Steven Pacey on CD (Abridged)£17.99 - £18.99
In the first century AD the Roman Empire faces a new threat from its long-standing enemy Parthia. Parthia is vying with Rome for control of Palmyra an officially neutral kingdom.
---
---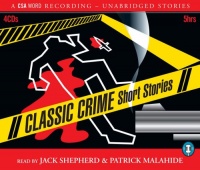 Classic Crime Short Stories written by Various Famous Crime Writers performed by Jack Shepherd and Patrick Malahide on CD (Unabridged)£4.99 - £9.99
Discover a world of heroes and villains, suspense and intrigue. This riveting and comprehensive collection brings together some of the best crime writing of all time.
New In August 2018 Part 2
(in alphabetical order)
1776 written by David McCullough performed by David McCullough on CD (Abridged)£14.99

The two-time Pulitzer Prize-winning historian draws on personal correspondence and period diaries to present a landmark history of the American Revolution that ranges from the siege of Boston, to the American defeat at Brooklyn and retreat across New Jersey, to the stunning American victory...

All The Pooh Stories written by A.A. Milne performed by Bernard Cribbins on Cassette (Unabridged)£19.99

This four audio-cassette boxed set contains the complete and unabridged tales of "Winnie the Pooh" and "The House at Pooh Corner".

An Englishman Abroad written by Alan Bennett performed by Full Cast Drama on CD (Abridged)£9.99

Whilst touring Hamlet in Moscow with the Shakespeare Memorial Theatre in 1958, Coral Browne is astonished to have Guy Burgess appear in her dressing room. Having disappeared from England in 1951 together with fellow diplomat Donald Maclean, spy Burgess is a wanted man.

Breath - a lifetime in the rhythm of an iron lung written by Martha Mason performed by Catherine Byers on MP3 CD (Unabridged)£12.99

"I live with a stable of nightmares," Martha Mason writes, "but hope keeps them in harness." Some might wonder how Martha could have clung to hope at all. In 1948, on the day of the funeral of her adored older brother, Gaston, a quick victim of the great polio epidemic, Martha was struck...

Eclipse written by Stephenie Meyer performed by Ilyana Kadushin on CD (Unabridged)£14.99

Bella?' Edward's soft voice came from behind me. I turned to see him spring lightly up the porch steps, his hair windblown from running. He pulled me into his arms at once, and kissed me again. His kiss frightened me. There was too much tension, too strong an edge to the way his lips crushed mine....

Evelyn, After written by Victoria Helen Stone performed by Tanya Eby on CD (Unabridged)£14.99

Evelyn Tester is sleepwalking through her suburban life - until a late-night phone call startles her awake. Her husband, a prestigious psychiatrist, has been in an accident. And he isn't alone. Suddenly Evelyn's world isn't as tidy as she thought. And in the midst of it all is Juliette, not only her husband's...

Forty Years On written by Alan Bennett performed by Full Cast Drama on CD (Abridged)£9.99

The Headmaster has been at Albion House for fifty years, man and boy. Now he is retiring and takes part in the end-of-year entertainment for the last time. Entitled Speak For England, Arthur, it weaves together a multi-generational story of England: the glorious era at the turn of the century, when the...

Honest written by Ulrika Jonsson performed by Ulrika Jonsson on CD (Abridged)£4.99

A few years ago Ulrika Jonsson's life hit rock bottom. She was facing a situation every parent dreads - her unborn child had been diagnosed with a rare and life-threatening heart condition - and she was facing it alone because the child's father had left her.

How to Work for an Idiot - Survive and Thrive without Killing Your Boss written by John Hoover, Phd performed by Brian Sutherland on MP3 CD (Unabridged)£12.99

Was it a typo when the CEO mandated that the organization "institutionalize incompetents"? If not, how did the company wind up institutionalizing incompetence instead? How to Work for an Idiot is still the confessions of a recovering Idiot Boss. After decades of writing and consulting, Dr. Hoover...

Islands in the Stream written by Ernest Hemingway performed by Bruce Greenwood on CD (Unabridged)£14.99

First published in 1970, nine years after Hemingway's death, this is the story of an artist and adventurer -- a man much like Hemingway himself. Beginning in the 1930s, Islands in the Streamfollows the fortunes of Thomas Hudson, from his experiences as a painter on the Gulf Stream island of Bimin ...

Kafka's Dick written by Alan Bennett performed by Full Cast Drama on CD (Abridged)£9.99

Richard Griffiths, Alison Steadman and Peter Woodthorpe star in this BBC Radio 4 version of Alan Bennett's acclaimed comedy drama stage play. Present-day Kafka aficionado Sydney, and his wife Linda, are visited by the long-dead Kafka and his friend Max Brod...

Love and Sleepless Nights written by Nick Spalding performed by Heather Wilds and Napoleon Ryan on CD (Unabridged)£14.99

When Nick Spalding self-published Love... From Both Sides and Love... And Sleepless Nightshe became one of the bestselling ebook authors of 2012. Now for the first time the Love... books are being published in a longer format with more of the love story, more of Laura and Jamie's ups and downs...

New Moon written by Stephenie Meyer performed by Ilyana Kadushin on CD (Unabridged)£14.99

I stuck my finger under the edge of the paper and jerked it under the tape. 'Shoot,' I muttered when the paper sliced my finger. A single drop of blood oozed from the tiny cut. It all happened very quickly then. 'No!' Edward roared ...

Norah - A Selection from Orchard Valley Brides written by Debbie Macomber performed by Tanya Eby on CD (Unabridged)£9.99

Norah Bloomfield is feeling a bit unneeded these days. Her father is recovering from his heart attack, and her sisters, Valerie and Stephanie, are busy planning their weddings. But then a cantankerous Texan named Rowdy Cassidy crashes his small plane in Orchard Valley.

People of the Book written by Geraldine Brooks performed by Edwina Wren on CD (Unabridged)£14.99

The bestselling novel that follows a rare manuscript through centuries of exile and war, from the author of The Secret Chord and of March, winner of the Pulitzer Prize. Inspired by a true story, People of the Book is a novel of sweeping historical grandeur and intimate emotional intensity by an acclaimed...

Point to Point Navigation written by Gore Vidal performed by Gore Vidal on CD (Unabridged)£19.99

POINT TO POINT NAVIGATION refers to a form of navigation Gore Vidal resorted to as a first mate in the navy during World War II. As he says, 'As I was writing this account of my life and times since PALIMPSEST, I felt as if I were again dealing with those capes and rocks in the Bering Sea...

Proust was a Neuroscientist written by Jonah Lehrer performed by Dan John Miller on CD (Unabridged)£9.99

In this technology-driven age, it's tempting to believe that science can solve every mystery. After all, science has cured countless diseases and even sent humans into space. But as Jonah Lehrer argues in this sparkling debut, science is not the only path to knowledge. In fact, when it comes to understanding the brain, art got there first.

Silas Marner written by George Eliot performed by Andrew Sachs on CD (Unabridged)£49.99

Although the shortest of George Eliot's novels, Silas Marner is one of her most admired and loved works. It tells the sad story of the unjustly exiled Silas Marner - a handloom linen weaver of Raveloe in the agricultural heartland of England - and how he is restored to life by the unlikely means of the orphan child Eppie.

Sourcery written by Terry Pratchett performed by Tony Robinson on CD (Abridged)£6.99

All is not well within the Unseen University. The endemic politics of the place have ensured that it has finally got what it wished for: the most powerful wizard on the disc. Which could mean that the death of all wizardry is at hand. And the world is going to end, depending on whom you listen to.

Space Cadet written by Robert A. Heinlein performed by David Baker and Full Cast Dramatisation on MP3 CD (Unabridged)£19.99

Matt Dodson arrives at Space Academy little prepared for the rigorous program he is about to enter. But that's the point of the academy: to take young men and steep them in a demanding tradition of honor, courage, and sacrifice until they have earned the right to join the Patrol as guardians...

Taking on the World written by Ellen MacArthur performed by Ellen MacArthur on CD (Abridged)£4.99

"Physically I am totally exhausted and, mentally, not so far off. My whole body aches and I feel drained. My mind feels like it's been frozen and is trying to wake. Yesterday was the hardest challenge of my life, though funnily this morning feels ten times worse..."

Tales of Unrest written by Joseph Conrad performed by Walter Zimmerman on CD (Unabridged)£14.99

Two colonial officers extol the benefits they are bringing to an African village in the form of "quays and warehouses, and barracks - and billiard-rooms". A French republican who has fathered three idiot sons makes his peace with the Church, only to have an idiot daughter.

The Andalucian Friend written by Alexander Soderberg performed by Gildart Jackson on CD (Unabridged)£14.99

When Sophie Brinkmann meets Hector Guzman, she knows everything that she needs to: he's handsome, he's charming and he makes her happy. But what she doesn't know is that Hector has some nasty friends, some even nastier enemies, and an unscrupulous police operation relentlessly...

The Audacious Crimes of Colonel Blood - The Spy Who Stole the Crown Jewels... written by Robert Hutchinson performed by Ralph Lister on CD (Unabridged)£19.99

The gripping story of one of the most enigmatic and alluring figures in British history: a dangerous double agent and Irish rogue in King Charles II's court. One morning in May 1671, a man disguised as a parson daringly attempted to seize the Crown Jewels from the Tower of London.

The Clothes They Stood Up In written by Alan Bennett performed by Alan Bennett on Cassette (Abridged)£6.99

A quirky, wry and ironic tale. The Ransomes have been burgled; everything has gone, even the lavatory paper. For the stuffy solicitor and his downtrodden wife it marks a turning point, a kind of liberation. Nothing will ever be quite the same, even when their possessions reappear as they left them.

The Complaints written by Ian Rankin performed by James MacPherson on CD (Abridged)£4.99 - £9.99

Nobody likes The Complaints - they're the cops who investigate other cops. Complaints and Conduct Department, to give them their full title, but known colloquially as 'the Dark Side', or simply'The Complaints'. Malcolm Fox works for The Complaints.

The Elven written by Bernhard Hennen performed by Michael Page on MP3 CD (Unabridged)£12.99

The international bestseller and epic adventure A fierce and merciless demon has been unleashed on the world, spreading destruction and bloodshed in both the human and the elven realms. Northlander Jarl Mandred witnesses the ruthless attack on his men, and he seeks vengeance with the help ...

The Garden of Eden written by Ernest Hemingway performed by Patrick Wilson on CD (Unabridged)£7.99 - £9.99

A sensational best seller when it appeared in 1986, The Garden of Eden is the last uncompleted novel of Ernest Hemingway, which he worked on intermittently from 1946 until his death in 1961.

The Johnstown Flood written by David McCullough performed by Edward Herrmann on CD (Unabridged)£14.99

The stunning story of one of America's great disasters, a preventable tragedy of Gilded Age America, brilliantly told by master historian David McCullough. At the end of the nineteenth century, Johnstown, Pennsylvania, was a booming coal-and-steel town filled with hardworking families striving...

The Lessons of Terror written by Caleb Carr performed by Dennis Boutsikaris on CD (Unabridged)£14.99

Although terrorism seems a relatively modern phenomenon, novelist and military historian Caleb Carr illustrates that it has been a constant of military history. In ancient times, warring armies raped and slaughtered civilians and gratuitously destroyed homes and cities;

The Thinking Life - How to Thrive in the Age of Distraction written by P.M. Forni performed by David Drummond on MP3 CD (Unabridged)£8.99

P.M. Forni is America's civility expert. In his first two books he taught readers the rules of civil behaviour and ways of responding to rudeness.

In "The Thinking Life", he looks at the importance of thinking in our lives: how we do it, why we don't do enough of it and why we need to do more of it because, for Forni, serious thinking leads to the good life.

The Uncommon Reader written by Alan Bennett performed by Alan Bennett on CD (Abridged)£9.99

It was the corgis' fault. When they strayed through the grounds of Buckingham Palace, the Queen discovered the City of Westminster travelling library. The Queen has never had much time for reading – pleasure has always come second place to duty – though now that one is here I suppose...

Twilight written by Stephenie Meyer performed by Ilyana Kadushin on CD (Unabridged)£14.99

When seventeen-year-old Isabella Swan moves to Forks, Washington to live with her father she expects that her new life will be as dull as the town itself. In spite of her awkward manner and low expectations, she finds that her new classmates are drawn to this pale, dark-haired new girl in town.

Waiting to Be Heard - A Memoir written by Amanda Knox performed by Amanda Knox on CD (Unabridged)£9.99

In November 2007, Amanda Knox was twenty years old and had been studying abroad in Perugia, Italy, for only a few weeks when her friend and roommate Meredith Kercher was brutally murdered. Young, naïve, and grieving, and with only basic knowledge of the Italian language...

Why We Work written by Barry Schwartz performed by Barry Schwartz on CD (Unabridged)£7.99

An eye-opening, groundbreaking tour of the purpose of work in our lives, showing how work operates in our culture and how you can find your own path to happiness in the workplace. Why do we work? The question seems so simple. But Professor Barry Schwartz proves that the answer is...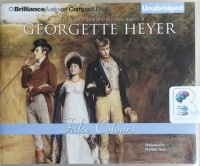 False Colours written by Georgette Heyer performed by Phyllida Nash on CD (Unabridged)£24.99
The honourable Christopher Fancot, on leave from the Diplomatic Service in the summer of 1817, is startled to find his entrancing but incorrigibly extravagant mother on the brink of financial and social ruin - and more than alarmed that his identical twin, Evelyn, Earl of Denville, has disappeared ...
---
---
---
---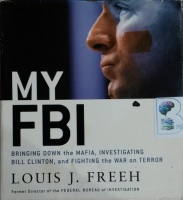 My FBI - Bringing Down the Mafia, Investigating Bill Clinton and Fighting the War on Terror written by Louis J. Freeh performed by Adam Grupper on CD (Abridged)£14.99
Louis Freeh led the Federal Bureau of Investigation from 1993 to 2001, through some of the most tumultuous times in its long history. This is the story of a life in law enforcement and of one man's determined struggle to strengthen and reform the FBI while ensuring its freedom from political interference.
---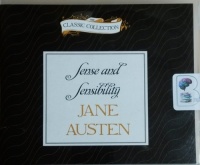 Sense and Sensibility written by Jane Austen performed by Susannah Harker on CD (Unabridged)£24.99
The discreet Elinor (Sense) and the romantic and reckless Marianne (Sensibility) find the course of true love full of brambles and disillusionment. Their neighborhood is populated with characters cut in the unique Austen mold.
---
---
---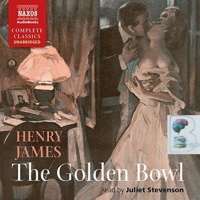 The Golden Bowl written by Henry James performed by Juliet Stevenson on CD (Unabridged)£79.99
Wealthy Maggie Verver has everything she could ever ask for - except for a husband, and a title. While in Italy, acquiring art for his museum back in the states, Maggie's millionaire father Adam decides to remedy this and acquire a husband for Maggie. Enter Prince Amerigo, of a titled, but now poor, aristocratic...
---
The Mimic Men written by V.S. Naipaul performed by Sam Dastor on CD (Unabridged)£19.99
Former government minister Ralph Singh is the perpetual outsider: displaced, disillusioned and now living in exile, Ralph reflects on his earlier life and the searing effects of colonialism. Ralph's constant estrangement sees him ever attempting to fit into various communities, only to find home in more transient...
---
---
---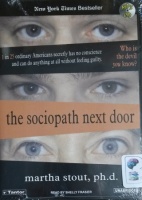 The Sociopath Next Door written by Martha Stout PhD performed by Shelly Frasier on MP3 CD (Unabridged)£24.99
Who is the devil you know?Is it your lying, cheating ex-husband?Your sadistic high school gym teacher?Your boss who loves to humiliate people in meetings?The colleague who stole your idea and passed it off as her own?In the pages of The Sociopath Next Door, you will realize that your ex was not just...
---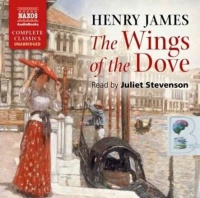 The Wings of the Dove written by Henry James performed by Juliet Stevenson on CD (Unabridged)£69.99
Milly Theale is a young, beautiful and fabulously wealthy American. When she arrives in London and meets the equally beautiful but impoverished Kate Croy, they form an intimate friendship. But nothing is as it seems; materialism, romance, self-delusion and ultimately fatal illness insidiously contaminate ...
---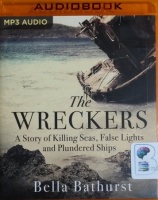 The Wreckers - A Story of Killing Seas, False Lights and Plundered Ships written by Bella Bathurst performed by Rebecca Crankshaw on MP3 CD (Unabridged)£14.99
From the best-selling author of The Lightouse Stevensons, a gripping history of the drama and danger of wrecking since the 18th-century - and the often grisly ingenuity of British wreckers, scavengers of the sea. A fine wreck has always represented sport, pleasure, treasure and, in many cases, the difference...
---
---
---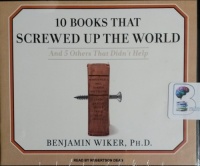 10 Books That Screwed Up The World - And 5 Others That Didn't Help written by Benjamin Wiker PhD performed by Robertson Dean on CD (Unabridged)£19.99
You've heard of the "Great Books"? These are their evil opposites. From Machiavelli's The Prince to Karl Marx's Communist Manifesto to Alfred Kinsey's Sexual Behavior in the Human Male, these "influential" books have led to war, genocide, totalitarian oppression, family breakdown, and disastrous social...
---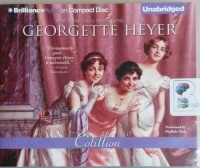 Cotillion written by Georgette Heyer performed by Phyllida Nash on CD (Unabridged)£24.99
The three great-nephews of cantankerous Mr Penicuik know better than to ignore his summons, especially when it concerns the bestowal of his fortune. His freakish plan is that his fortune will be his step-daughter's dowry.