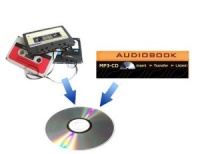 3 Hour Fixed Price Audio Transfer£15.00
This is the fixed price £15 item to be used when ordering conversion of a sub 3 hour Audio Cassette or MP3 CD title.
---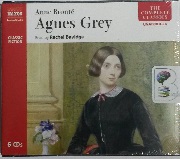 Agnes Grey written by Anne Bronte performed by Rachel Bavidge on CD (Unabridged)£24.99 - £29.99
For all those captivated by the trials of Jane Eyre, Anne Brontës heroine Agnes Grey is the ideal counterpoint. Agnes Grey is widely considered to be the best record of the precarious position of the governess in Victorian society, and the insolence, neglect and dependence that the gentle ....
---
---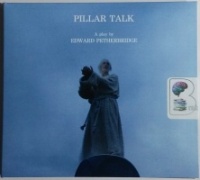 Pillar Talk - A Play written by Edward Petherbridge performed by Edward Petherbridge on CD (Unabridged)£14.99
Exclusive to Brainfood Audiobooks! Esteemed actor Edward (Nicholas Nickleby) Petherbridge uses the story of Symeon Stylites, the 5th century monk who lived on a pillar for thirty-six years, as a framework for an existential inquiry into imagination, belief, doubt, miracles and why one would live 'as I live.'
---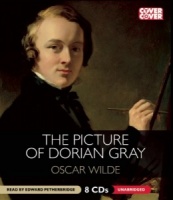 The Picture of Dorian Gray written by Oscar Wilde performed by Edward Petherbridge on CD (Unabridged)£29.99 - £34.99
A Genius Performance by Edward Petherbridge!
Dorian Gray is a child of his time. A young man who is only interested in appearances and, as the story continues, not so much about reality. He has a picture painted and makes a deal with the "devil" so that all the sins he commits are visited on the painting and not on him. This tale has something to say to every generation and is performed by the Genius that is Edward Petherbridge!
---
---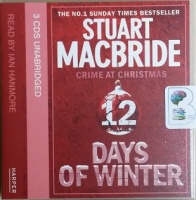 12 Days of Winter written by Stuart MacBride performed by Ian Hanmore on CD (Unabridged)£19.99 - £29.99
A collection of interlinked tales of crime and retribution laced with dark humour, set around the festive season – from the No. 1 bestseller Stuart MacBride
Thieves, drug dealers, lap-dancers, gangsters and even the odd good guy populate these twelve tales exploring the seedier side of life in North East Scotland.
---
---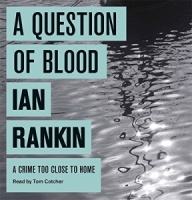 A Question of Blood written by Ian Rankin performed by Tom Cotcher on CD (Unabridged)£29.99
Two seventeen-year-olds are killed by an ex-Army loner who has gone off the rails. The mystery takes Rebus into the heart of a shattered community.
---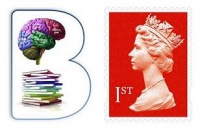 Additional Airmail Postage for Edward Petherbridges Gift to Austrilia£15.00
This is the Additional Postage charge for Edward Petherbridge's audiobook order as one item is required to be sent to Australia.
---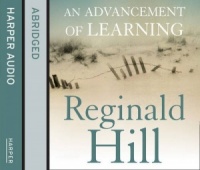 An Advancement of Learning written by Reginald Hill performed by Warren Clarke on CD (Abridged)£4.99 - £14.99
Lecturers having it away with students, witches' sabbaths on the sand dunes, a body buried under a statue in the gardens, and a fresh rash of killings.
---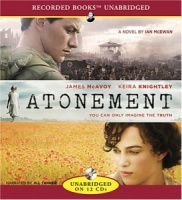 Atonement written by Ian McEwan performed by Jill Tanner on CD (Unabridged)£21.99
On the hottest day of the summer of 1934, thirteen-year-old Briony Tallis sees her sister Cecilia strip off her clothes and plunge into the fountain in the garden of their country house. Watching her is Robbie Turner, her childhood friend who, like Cecilia, has recently come down from Cambridge.
---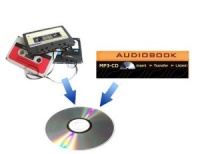 Audio Repair and Audio Transfer for Customers Own Tapes£35.00
Audio Repair and Audio Transfer of Customer Own Tapes
If you have a damaged audio tape that needs repairing and then transferring to Audio CD this is the service for you.
You should place an order for this item for each tape that requires repair and recording.
---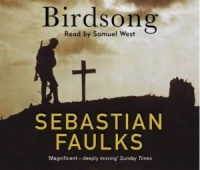 Birdsong written by Sebastian Faulks performed by Samuel West on CD (Abridged)£6.99 - £9.99
A Genius Performance by Samuel West!
Set before and during the Great War, Birdsong captures the drama of that era on both a national and a personal scale. It is the story of Stephen, a young Englishman, who arrives in Amiens in 1910.
---
---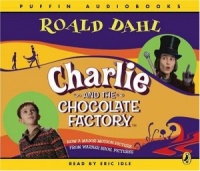 Charlie and the Chocolate Factory written by Roald Dahl performed by Eric Idle on CD (Unabridged)£4.99
This is a special audio edition of Charlie and the Chocolate Factory, read by Eric Idle, which will be published at the same time as the Warner Bros film.
Charlie Bucket thinks he's the luckiest boy alive when he unwraps one of Willy Wonka's Whipple-Scrumptious Fudgemallow Delights to find the last golden ticket.
---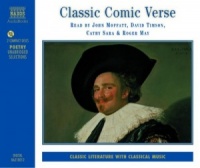 Classic Comic Verse written by Various Famous Poets performed by John Moffat, David Timson, Cathy Sara and Roger May on CD (Abridged)£4.99 - £6.99
Poetry by definition, achieves its effects by rhythm, sound patterns and imagery. One of the most popular areas of audiobooks -- spoken poetic form -- evokes emotions and sensations by bringing the voice of the poet to life in an appropriately intimate way, directly to the ear and mind of the listener.
---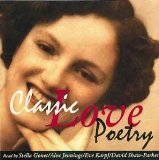 Classic Love Poetry written by Various Famous Poets performed by Various Famous Actors on CD (Abridged)£3.99 - £4.99
From "My True Love Hath My Heart" to September by Ted Hughes - there are 40 poems selected from the last millennia.
All performed by Stella Gonet, David Shaw-Parker, Alex Jennings and Eve Karpf.
---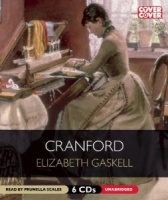 Cranford written by Elizabeth Gaskell performed by Prunella Scales on CD (Unabridged)£19.99
"I'll not listen to reason," she said, now in full possession of her voice, which had been rather choked with sobbing. "Reason always means what someone else has got to say."'
---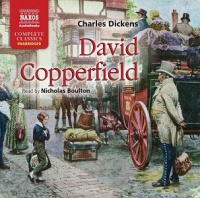 David Copperfield written by Charles Dickens performed by Nicholas Boulton on CD (Unabridged)£69.99
The intensely personal David Copperfield (widely regarded to be the most autobiographical of the authors novels) is one of Dickenss greatest works. We follow David Copperfield from birth and miserable childhood to inevitable tragedies, until he finally finds happiness later in life.
---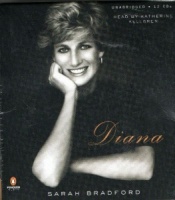 Diana written by Sarah Bradford performed by Katherine Kellgren on CD (Unabridged)£6.99
Sarah Bradford's Diana is a complex and explosive study of the greatest icon of the twentieth century. Glamour. Duty. Tragedy: The Woman Behind the Princess.
After more than a decade interviewing those closest to the Princess and her select circle, Sarah Bradford exposes the real Diana
New In August 2018 Part 2
(in alphabetical order)
1776 written by David McCullough performed by David McCullough on CD (Abridged)£14.99

The two-time Pulitzer Prize-winning historian draws on personal correspondence and period diaries to present a landmark history of the American Revolution that ranges from the siege of Boston, to the American defeat at Brooklyn and retreat across New Jersey, to the stunning American victory...

All The Pooh Stories written by A.A. Milne performed by Bernard Cribbins on Cassette (Unabridged)£19.99

This four audio-cassette boxed set contains the complete and unabridged tales of "Winnie the Pooh" and "The House at Pooh Corner".

An Englishman Abroad written by Alan Bennett performed by Full Cast Drama on CD (Abridged)£9.99

Whilst touring Hamlet in Moscow with the Shakespeare Memorial Theatre in 1958, Coral Browne is astonished to have Guy Burgess appear in her dressing room. Having disappeared from England in 1951 together with fellow diplomat Donald Maclean, spy Burgess is a wanted man.

Breath - a lifetime in the rhythm of an iron lung written by Martha Mason performed by Catherine Byers on MP3 CD (Unabridged)£12.99

"I live with a stable of nightmares," Martha Mason writes, "but hope keeps them in harness." Some might wonder how Martha could have clung to hope at all. In 1948, on the day of the funeral of her adored older brother, Gaston, a quick victim of the great polio epidemic, Martha was struck...

Eclipse written by Stephenie Meyer performed by Ilyana Kadushin on CD (Unabridged)£14.99

Bella?' Edward's soft voice came from behind me. I turned to see him spring lightly up the porch steps, his hair windblown from running. He pulled me into his arms at once, and kissed me again. His kiss frightened me. There was too much tension, too strong an edge to the way his lips crushed mine....

Evelyn, After written by Victoria Helen Stone performed by Tanya Eby on CD (Unabridged)£14.99

Evelyn Tester is sleepwalking through her suburban life - until a late-night phone call startles her awake. Her husband, a prestigious psychiatrist, has been in an accident. And he isn't alone. Suddenly Evelyn's world isn't as tidy as she thought. And in the midst of it all is Juliette, not only her husband's...

Forty Years On written by Alan Bennett performed by Full Cast Drama on CD (Abridged)£9.99

The Headmaster has been at Albion House for fifty years, man and boy. Now he is retiring and takes part in the end-of-year entertainment for the last time. Entitled Speak For England, Arthur, it weaves together a multi-generational story of England: the glorious era at the turn of the century, when the...

Honest written by Ulrika Jonsson performed by Ulrika Jonsson on CD (Abridged)£4.99

A few years ago Ulrika Jonsson's life hit rock bottom. She was facing a situation every parent dreads - her unborn child had been diagnosed with a rare and life-threatening heart condition - and she was facing it alone because the child's father had left her.

How to Work for an Idiot - Survive and Thrive without Killing Your Boss written by John Hoover, Phd performed by Brian Sutherland on MP3 CD (Unabridged)£12.99

Was it a typo when the CEO mandated that the organization "institutionalize incompetents"? If not, how did the company wind up institutionalizing incompetence instead? How to Work for an Idiot is still the confessions of a recovering Idiot Boss. After decades of writing and consulting, Dr. Hoover...

Islands in the Stream written by Ernest Hemingway performed by Bruce Greenwood on CD (Unabridged)£14.99

First published in 1970, nine years after Hemingway's death, this is the story of an artist and adventurer -- a man much like Hemingway himself. Beginning in the 1930s, Islands in the Streamfollows the fortunes of Thomas Hudson, from his experiences as a painter on the Gulf Stream island of Bimin ...

Journeys in English written by Bill Bryson performed by Bill Bryson on CD (Abridged)£9.99

This highly entertaining BBC Radio 4 series is written and presented by Bill Bryson and based on his bestselling book, 'Mother Tongue'. In it he romps through the history of Britain to reveal how English became such an infuriatingly complex – but ultimately world-beating – language.

Kafka's Dick written by Alan Bennett performed by Full Cast Drama on CD (Abridged)£9.99

Richard Griffiths, Alison Steadman and Peter Woodthorpe star in this BBC Radio 4 version of Alan Bennett's acclaimed comedy drama stage play. Present-day Kafka aficionado Sydney, and his wife Linda, are visited by the long-dead Kafka and his friend Max Brod...

Love and Sleepless Nights written by Nick Spalding performed by Heather Wilds and Napoleon Ryan on CD (Unabridged)£12.99

When Nick Spalding self-published Love... From Both Sides and Love... And Sleepless Nightshe became one of the bestselling ebook authors of 2012. Now for the first time the Love... books are being published in a longer format with more of the love story, more of Laura and Jamie's ups and downs...

New Moon written by Stephenie Meyer performed by Ilyana Kadushin on CD (Unabridged)£14.99

I stuck my finger under the edge of the paper and jerked it under the tape. 'Shoot,' I muttered when the paper sliced my finger. A single drop of blood oozed from the tiny cut. It all happened very quickly then. 'No!' Edward roared ...

Norah - A Selection from Orchard Valley Brides written by Debbie Macomber performed by Tanya Eby on CD (Unabridged)£9.99

Norah Bloomfield is feeling a bit unneeded these days. Her father is recovering from his heart attack, and her sisters, Valerie and Stephanie, are busy planning their weddings. But then a cantankerous Texan named Rowdy Cassidy crashes his small plane in Orchard Valley.

People of the Book written by Geraldine Brooks performed by Edwina Wren on CD (Unabridged)£14.99

The bestselling novel that follows a rare manuscript through centuries of exile and war, from the author of The Secret Chord and of March, winner of the Pulitzer Prize. Inspired by a true story, People of the Book is a novel of sweeping historical grandeur and intimate emotional intensity by an acclaimed...

Point to Point Navigation written by Gore Vidal performed by Gore Vidal on CD (Unabridged)£19.99

POINT TO POINT NAVIGATION refers to a form of navigation Gore Vidal resorted to as a first mate in the navy during World War II. As he says, 'As I was writing this account of my life and times since PALIMPSEST, I felt as if I were again dealing with those capes and rocks in the Bering Sea...

Proust was a Neuroscientist written by Jonah Lehrer performed by Dan John Miller on CD (Unabridged)£9.99

In this technology-driven age, it's tempting to believe that science can solve every mystery. After all, science has cured countless diseases and even sent humans into space. But as Jonah Lehrer argues in this sparkling debut, science is not the only path to knowledge. In fact, when it comes to understanding the brain, art got there first.

Silas Marner written by George Eliot performed by Andrew Sachs on CD (Unabridged)£49.99

Although the shortest of George Eliot's novels, Silas Marner is one of her most admired and loved works. It tells the sad story of the unjustly exiled Silas Marner - a handloom linen weaver of Raveloe in the agricultural heartland of England - and how he is restored to life by the unlikely means of the orphan child Eppie.

Sourcery written by Terry Pratchett performed by Tony Robinson on CD (Abridged)£6.99

All is not well within the Unseen University. The endemic politics of the place have ensured that it has finally got what it wished for: the most powerful wizard on the disc. Which could mean that the death of all wizardry is at hand. And the world is going to end, depending on whom you listen to.

Space Cadet written by Robert A. Heinlein performed by David Baker and Full Cast Dramatisation on MP3 CD (Unabridged)£19.99

Matt Dodson arrives at Space Academy little prepared for the rigorous program he is about to enter. But that's the point of the academy: to take young men and steep them in a demanding tradition of honor, courage, and sacrifice until they have earned the right to join the Patrol as guardians...

Taking on the World written by Ellen MacArthur performed by Ellen MacArthur on CD (Abridged)£4.99

"Physically I am totally exhausted and, mentally, not so far off. My whole body aches and I feel drained. My mind feels like it's been frozen and is trying to wake. Yesterday was the hardest challenge of my life, though funnily this morning feels ten times worse..."

Tales of Unrest written by Joseph Conrad performed by Walter Zimmerman on CD (Unabridged)£14.99

Two colonial officers extol the benefits they are bringing to an African village in the form of "quays and warehouses, and barracks - and billiard-rooms". A French republican who has fathered three idiot sons makes his peace with the Church, only to have an idiot daughter.

The Andalucian Friend written by Alexander Soderberg performed by Gildart Jackson on CD (Unabridged)£14.99

When Sophie Brinkmann meets Hector Guzman, she knows everything that she needs to: he's handsome, he's charming and he makes her happy. But what she doesn't know is that Hector has some nasty friends, some even nastier enemies, and an unscrupulous police operation relentlessly...

The Audacious Crimes of Colonel Blood - The Spy Who Stole the Crown Jewels... written by Robert Hutchinson performed by Ralph Lister on CD (Unabridged)£19.99

The gripping story of one of the most enigmatic and alluring figures in British history: a dangerous double agent and Irish rogue in King Charles II's court. One morning in May 1671, a man disguised as a parson daringly attempted to seize the Crown Jewels from the Tower of London.

The Clothes They Stood Up In written by Alan Bennett performed by Alan Bennett on Cassette (Abridged)£6.99

A quirky, wry and ironic tale. The Ransomes have been burgled; everything has gone, even the lavatory paper. For the stuffy solicitor and his downtrodden wife it marks a turning point, a kind of liberation. Nothing will ever be quite the same, even when their possessions reappear as they left them.

The Complaints written by Ian Rankin performed by James MacPherson on CD (Abridged)£4.99 - £9.99

Nobody likes The Complaints - they're the cops who investigate other cops. Complaints and Conduct Department, to give them their full title, but known colloquially as 'the Dark Side', or simply'The Complaints'. Malcolm Fox works for The Complaints.

The Elven written by Bernhard Hennen performed by Michael Page on MP3 CD (Unabridged)£12.99

The international bestseller and epic adventure A fierce and merciless demon has been unleashed on the world, spreading destruction and bloodshed in both the human and the elven realms. Northlander Jarl Mandred witnesses the ruthless attack on his men, and he seeks vengeance with the help ...

The Garden of Eden written by Ernest Hemingway performed by Patrick Wilson on CD (Unabridged)£7.99 - £12.99

A sensational best seller when it appeared in 1986, The Garden of Eden is the last uncompleted novel of Ernest Hemingway, which he worked on intermittently from 1946 until his death in 1961.

The Johnstown Flood written by David McCullough performed by Edward Herrmann on CD (Unabridged)£14.99

The stunning story of one of America's great disasters, a preventable tragedy of Gilded Age America, brilliantly told by master historian David McCullough. At the end of the nineteenth century, Johnstown, Pennsylvania, was a booming coal-and-steel town filled with hardworking families striving...

The Lessons of Terror written by Caleb Carr performed by Dennis Boutsikaris on CD (Unabridged)£14.99

Although terrorism seems a relatively modern phenomenon, novelist and military historian Caleb Carr illustrates that it has been a constant of military history. In ancient times, warring armies raped and slaughtered civilians and gratuitously destroyed homes and cities;

The Thinking Life - How to Thrive in the Age of Distraction written by P.M. Forni performed by David Drummond on MP3 CD (Unabridged)£8.99

P.M. Forni is America's civility expert. In his first two books he taught readers the rules of civil behaviour and ways of responding to rudeness.

In "The Thinking Life", he looks at the importance of thinking in our lives: how we do it, why we don't do enough of it and why we need to do more of it because, for Forni, serious thinking leads to the good life.

The Uncommon Reader written by Alan Bennett performed by Alan Bennett on CD (Abridged)£9.99

It was the corgis' fault. When they strayed through the grounds of Buckingham Palace, the Queen discovered the City of Westminster travelling library. The Queen has never had much time for reading – pleasure has always come second place to duty – though now that one is here I suppose...

Twilight written by Stephenie Meyer performed by Ilyana Kadushin on CD (Unabridged)£14.99

When seventeen-year-old Isabella Swan moves to Forks, Washington to live with her father she expects that her new life will be as dull as the town itself. In spite of her awkward manner and low expectations, she finds that her new classmates are drawn to this pale, dark-haired new girl in town.

Waiting to Be Heard - A Memoir written by Amanda Knox performed by Amanda Knox on CD (Unabridged)£9.99

In November 2007, Amanda Knox was twenty years old and had been studying abroad in Perugia, Italy, for only a few weeks when her friend and roommate Meredith Kercher was brutally murdered. Young, naïve, and grieving, and with only basic knowledge of the Italian language...

Why We Work written by Barry Schwartz performed by Barry Schwartz on CD (Unabridged)£7.99

An eye-opening, groundbreaking tour of the purpose of work in our lives, showing how work operates in our culture and how you can find your own path to happiness in the workplace. Why do we work? The question seems so simple. But Professor Barry Schwartz proves that the answer is...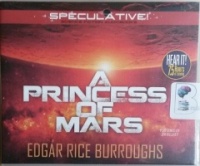 A Princess of Mars written by Edgar Rice Burroughs performed by Jim Killavey on CD (Unabridged)£29.99
Two years before Edgar Rice Burroughs became a worldwide celebrity with the publication of Tarzan of the Apes, he published A Princess of Mars. A futuristic sci-fi fantasy romance, A Princess of Mars tells the story of John Carter, a Civil War veteran who inexplicably finds himself held prisoner...
---
---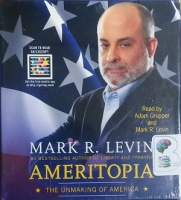 Ameritopia - The Unmaking of America written by Mark R. Levin performed by Adam Grupper and Mark R. Levin on CD (Unabridged)£19.99
In his acclaimed #1 New York Times bestseller, Mark R. Levin explores the psychology, motivations, and history of the utopian movement, its architects--the Founding Fathers, and its modern-day disciples--and how the individual and American society are being devoured by it. Levin asks, what is this...
---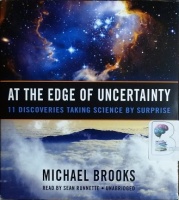 At The Edge of Uncertainty written by Michael Brooks performed by Sean Runnette on CD (Unabridged)£34.99 - £39.99
The atom. The big bang. DNA. Natural selection. All ideas that have revolutionised science - and that were dismissed out of hand when they first appeared. The surprises haven't stopped: here, Michael Brooks, best-selling author of 13 Things That Don't Make Sense, investigates the new wave....
---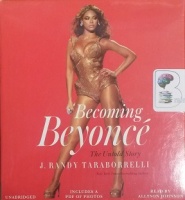 Becoming Beyonce - The Untold Story written by J. Randy Taraborrelli performed by Allyson Johnson on CD (Unabridged)£14.99
The first comprehensive biography ever published about America's favorite living pop icon, Beyoncé, from New York Times bestselling biographer J. Randy Taraborrelli. Beyoncé Knowles is a woman who began her career at the age of eight performing in pageant shows and talent contests, honing her...
---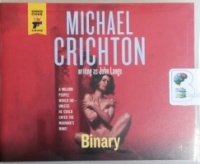 Binary written by Michael Crichton as John Lange performed by Christopher Lane on CD (Unabridged)£19.99
Political radical John Wright is plotting an act of mass destruction - and federal agent John Graves has him under surveillance, trying to figure out what the plot is. When a government computer is hacked and a high-security shipment of nerve gas gets hijacked, Graves puts the pieces together - but can...
---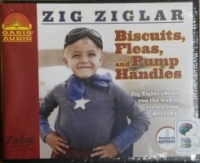 Biscuits, Fleas and Pump Handles - Zig Ziglar shows you the way to create your destiny! written by Zig Ziglar performed by Zig Ziglar on CD (Unabridged)£9.99
This is an inspirational and informative look at how you can achieve remarkable success, wealth, confidence, peace, and joy in your life. You can have it all by adopting the right attitude, positive self-image, setting challenging but achievable goals, adopting a productive work ethic, and establishing good...
---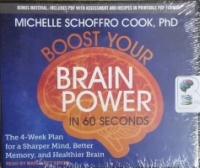 Boost Your Brain Power in 60 Seconds written by Michelle Schoffro Cook, PhD performed by Margaret Strom on CD (Unabridged)£24.99
A new disease is emerging as the leading killer of North Americans: Scientists are predicting that within eight years, brain disease will kill or disable more people than cancer and heart disease combined. Given this shocking new research, we urgently need to know how to protect and improve...
---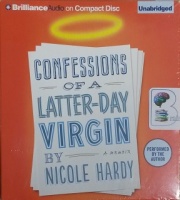 Confessions of a Latter-Day Virgin - A Memoir written by Nicole Hardy performed by Nicole Hardy on CD (Unabridged)£9.99
When Nicole Hardy's eye-opening 'Modern Love' column appeared in the New York Times, the response from readers was overwhelming. Hardy's essay, which exposed the conflict between being true to herself as a woman and remaining true to her Mormon faith, struck a chord with women coast-to-coast.
---
---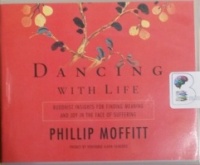 Dancing with Life - Buddhist Insights for Finding Meaning and Joy in the Face of Suffering written by Phillip Moffitt performed by Fred Stella on CD (Unabridged)£19.99
Why do we suffer? Is there a purpose to our pain? Reflecting on his own journey from Esquire magazine editor-in-chief to Buddhist meditation teacher, Phillip Moffitt provides a fresh perspective on the Buddha's ancient wisdom, showing how to move from suffering to new awareness and unanticipated joy.
---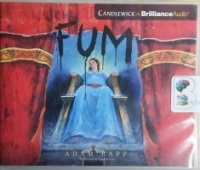 Fum written by Adam Rapp performed by Lauren Ezzo on CD (Unabridged)£14.99
What is it like to be a giant? Meet Corinthia Bledsoe, a seven-foot tall high-school junior who can predict the future. Over seven feet tall and with a newfound ability to sense future events, Corinthia Bledsoe is far more than just another Midwestern high-school junior; she's a force of nature.
---
Midnight written by Stephen Leather performed by Ralph Lister on CD (Unabridged)£29.99
"Your sister is going to hell, Jack Nightingale." Somehow, variations of that line keep former police negotiator Nightingale's life careening in wild, unforeseen directions. This time, it is uttered by a dead woman hanging over a staircase, her neck broken by the laundry cord she tied around it before tossing...
---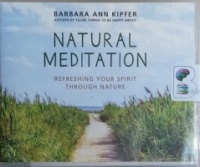 Natural Meditation - Refreshing Your Spirit Through Nature written by Barbara Ann Kipfer performed by Coleen Mario on CD (Unabridged)£19.99
Natural Meditation offers easy-to-follow meditation cues for meditating in natural settings or meditating on natural images or objects. Sidebars throughout the book provide suggestions on how to incorporate nature into your mindfulness practice. The short entries allow readers to open to a page during...
---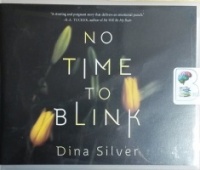 No Time To Blink written by Dina Silver performed by Emily Sutton-Smith and Siiri Scott on CD (Unabridged)£9.99
He knows the one thing that would destroy me would be to separate me from my daughter… Catherine Clarke defied her family's expectations when she married Gabriel, a handsome Lebanese businessman. After moving to Gabriel's homeland and welcoming a baby daughter, Catherine knew she...
---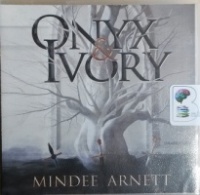 Onyx and Ivory written by Mindee Arnett performed by Khristine Hvam on CD (Unabridged)£29.99
Acclaimed author Mindee Arnett thrusts listeners into a beautiful, dangerous, and magical world in this stunningly epic and romantic fantasy for fans of Leigh Bardugo and Sarah Raasch. They call her Traitor Kate. It's a title Kate Brighton inherited from her father after he tried to assassinate the high king...
---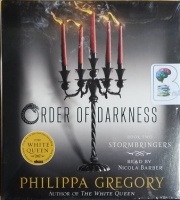 Order of Darkness - Book 2 of Stormbringers written by Philippa Gregory performed by Nicola Barber on CD (Unabridged)£19.99
Luca Vero is a member of the secret Order of Darkness, tasked with searching out and reporting signs of the end of the world. Breaking his journey in Piccolo, he finds a place filled with superstitious fears: of the unknown, of the forces of the sea and sky, of strangers. With him are his loyal friend...
---
---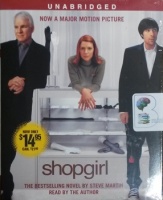 Shopgirl written by Steve Martin performed by Steve Martin on CD (Unabridged)£14.99
THE BESTSELLING NOVEL BY STEVE MARTIN IS NOW A MAJOR MOTION PICTURE Mirabelle is the "shopgirl" of the title, a young woman, beautiful in a wallflowerish kind of way, who works behind the glove counter at Neiman Marcus "selling things that nobody buys anymore..."