---
---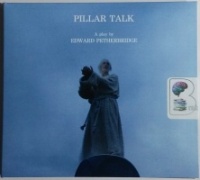 Pillar Talk - A Play written by Edward Petherbridge performed by Edward Petherbridge on CD (Unabridged)£14.99
Exclusive to Brainfood Audiobooks! Esteemed actor Edward (Nicholas Nickleby) Petherbridge uses the story of Symeon Stylites, the 5th century monk who lived on a pillar for thirty-six years, as a framework for an existential inquiry into imagination, belief, doubt, miracles and why one would live 'as I live.'
---
---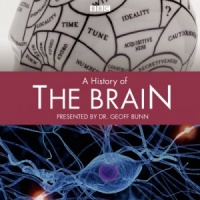 A History of the Brain written by Dr Geoff Bunn performed by Dr Geoff Bunn on CD (Unabridged)£6.99 - £7.29
This set covers 10 x 15 minute series on Radio 4 which was part of a two-week "Brain Season".
It explains in clear terms the latest discoveries in neuroscience. In this unprecedented journey, covering over 2,500 years of development in our understanding of what it is to be human.
---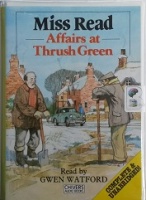 Affairs at Thrush Green written by Mrs Dora Saint as Miss Read performed by Gwen Watford on Cassette (Unabridged)£16.99 - £19.99
When Charles Henstock, rector of Thrush Green, moves a mile downhill to the parish of Lulling, his many friends rejoice in his promotion. But an unfortunate skirmish with one of his wealthy parishioners over the Lady Chapel kneelers saddens him. England, 1930s.
---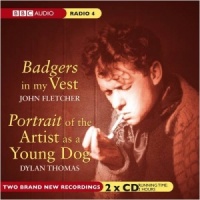 Badgers in My Vest and Portrait of the Artist as a Young Dog written by Dylan Thomas performed by BBC Full Cast Dramatisation on CD (Unabridged)£4.99 - £6.99
Badgers in My Vest is a new, darkly funny play by an acclaimed contemporary playwright, based on a true incident in Dylan Thomas' life.
---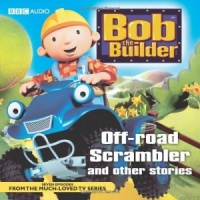 Bob the Builder - Off-Road Scrambler written by Bob the Builder Team performed by Bob the Builder Team on CD (Unabridged)£2.99
This title includes seven episodes from the hugely popular series featuring Bob the Builder, Roley, Lofty, Dizzy, Scoop, Muck and Spud - as seen on BBC TV.
---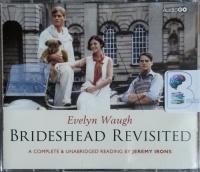 Brideshead Revisited written by Evelyn Waugh performed by Jeremy Irons on CD (Unabridged)£29.99 - £39.99
Brideshead Revisited is Evelyn Waugh's stunning novel of duty and desire set amongst the decadent, faded glory of the English aristocracy in the run-up to the Second World War.
Performed brilliantly by Jeremy Irons
---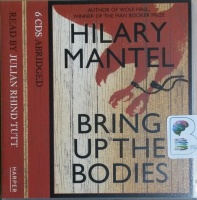 Bring Up The Bodies written by Hilary Mantel performed by Julian Rhind Tutt on CD (Abridged)£5.99
Winner of the Man Booker Prize 2012 Winner of the 2012 Costa Book of the Year Shortlisted for the 2013 Women's Prize for Fiction 'Simply exceptional…I envy anyone who hasn't yet read it'Daily Mail 'A gripping story of tumbling fury and terror'Independent on Sunday With this historic win for Bring Up the Bodies...
---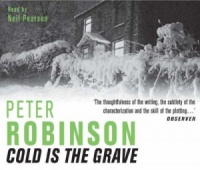 Cold is the Grave written by Peter Robinson performed by Neil Pearson on CD (Abridged)£19.99
Detective Inspector Alan Banks relationship with Chief Constable Riddle has always been strained. So Banks is more than a little surprised when Riddle summons him late one night and begs for his help.
---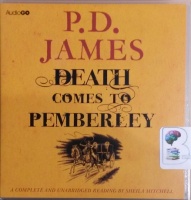 Death Comes to Pemberley written by P.D. James performed by Sheila Mitchell on CD (Unabridged)£4.99 - £9.99
The year is 1803, and Darcy and Elizabeth have been married for six years.
There are now two handsome and healthy sons in the nursery, Elizabeth's beloved sister Jane and her husband Bingley live nearby and the orderly world of Pemberley seems unassailable.
---
---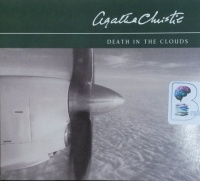 Death in the Clouds written by Agatha Christie performed by David Timson on CD (Abridged)£4.99
From seat No.9, Hercule Poirot was ideally placed to observe his fellow air passengers. Over to his right sat a pretty young woman, ahead, across the gangway in seat No.8, a detective writer was being troubled by an aggressive wasp. What Poirot did not yet realize was that behind him, in seat No.2, sat the ...
---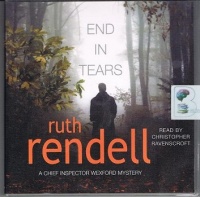 End in Tears written by Ruth Rendell performed by Christopher Ravenscroft on CD (Abridged)£4.99
A lump of concrete dropped deliberately from a little stone bridge kills the wrong person. The young woman in the car behind is spared. But only for a while...
---
---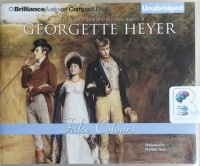 False Colours written by Georgette Heyer performed by Phyllida Nash on CD (Unabridged)£19.99 - £24.99
The honourable Christopher Fancot, on leave from the Diplomatic Service in the summer of 1817, is startled to find his entrancing but incorrigibly extravagant mother on the brink of financial and social ruin - and more than alarmed that his identical twin, Evelyn, Earl of Denville, has disappeared ...
---
---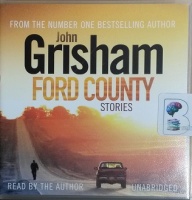 Ford County - Stories written by John Grisham performed by John Grisham on CD (Unabridged)£4.99
In his first collection of short stories John Grisham takes us back to Ford County, Mississippi, the setting of his first novel, A TIME TO KILL. ·Wheelchair-bound Inez Graney and her two older sons, Leon and Butch, take a bizarre road trip through the Mississippi Delta to visit the youngest Graney brother...
---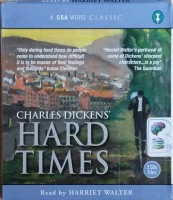 Hard Times written by Charles Dickens performed by Harriet Walter on CD (Abridged)£9.99
Set in the north of England during the 19th century, 'Hard Times' is the story of Thomas Gradgrind, a schoolmaster, who has strong and overbearing views on how his children, Louisa and Tom, should behave in order to become 'models in society'.
---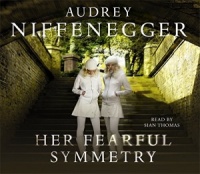 Her Fearful Symmetry written by Audrey Niffenegger performed by Sian Thomas on CD (Abridged)£4.49 - £4.99
dearest e, I told you I would let you know-so here it is-goodbye. I try to imagine what it would feel like if it was you-but it's impossible to conjure the world without you, even though we've been apart so long. I didn't leave you anything. You got to live my life.
New In August 2018 Part 2
(in alphabetical order)
1776 written by David McCullough performed by David McCullough on CD (Abridged)£14.99

The two-time Pulitzer Prize-winning historian draws on personal correspondence and period diaries to present a landmark history of the American Revolution that ranges from the siege of Boston, to the American defeat at Brooklyn and retreat across New Jersey, to the stunning American victory...

All The Pooh Stories written by A.A. Milne performed by Bernard Cribbins on Cassette (Unabridged)£19.99

This four audio-cassette boxed set contains the complete and unabridged tales of "Winnie the Pooh" and "The House at Pooh Corner".

An Englishman Abroad written by Alan Bennett performed by Full Cast Drama on CD (Abridged)£9.99

Whilst touring Hamlet in Moscow with the Shakespeare Memorial Theatre in 1958, Coral Browne is astonished to have Guy Burgess appear in her dressing room. Having disappeared from England in 1951 together with fellow diplomat Donald Maclean, spy Burgess is a wanted man.

Breath - a lifetime in the rhythm of an iron lung written by Martha Mason performed by Catherine Byers on MP3 CD (Unabridged)£12.99

"I live with a stable of nightmares," Martha Mason writes, "but hope keeps them in harness." Some might wonder how Martha could have clung to hope at all. In 1948, on the day of the funeral of her adored older brother, Gaston, a quick victim of the great polio epidemic, Martha was struck...

Eclipse written by Stephenie Meyer performed by Ilyana Kadushin on CD (Unabridged)£14.99

Bella?' Edward's soft voice came from behind me. I turned to see him spring lightly up the porch steps, his hair windblown from running. He pulled me into his arms at once, and kissed me again. His kiss frightened me. There was too much tension, too strong an edge to the way his lips crushed mine....

Evelyn, After written by Victoria Helen Stone performed by Tanya Eby on CD (Unabridged)£14.99

Evelyn Tester is sleepwalking through her suburban life - until a late-night phone call startles her awake. Her husband, a prestigious psychiatrist, has been in an accident. And he isn't alone. Suddenly Evelyn's world isn't as tidy as she thought. And in the midst of it all is Juliette, not only her husband's...

Forty Years On written by Alan Bennett performed by Full Cast Drama on CD (Abridged)£9.99

The Headmaster has been at Albion House for fifty years, man and boy. Now he is retiring and takes part in the end-of-year entertainment for the last time. Entitled Speak For England, Arthur, it weaves together a multi-generational story of England: the glorious era at the turn of the century, when the...

Honest written by Ulrika Jonsson performed by Ulrika Jonsson on CD (Abridged)£4.99

A few years ago Ulrika Jonsson's life hit rock bottom. She was facing a situation every parent dreads - her unborn child had been diagnosed with a rare and life-threatening heart condition - and she was facing it alone because the child's father had left her.

How to Work for an Idiot - Survive and Thrive without Killing Your Boss written by John Hoover, Phd performed by Brian Sutherland on MP3 CD (Unabridged)£12.99

Was it a typo when the CEO mandated that the organization "institutionalize incompetents"? If not, how did the company wind up institutionalizing incompetence instead? How to Work for an Idiot is still the confessions of a recovering Idiot Boss. After decades of writing and consulting, Dr. Hoover...

Islands in the Stream written by Ernest Hemingway performed by Bruce Greenwood on CD (Unabridged)£14.99

First published in 1970, nine years after Hemingway's death, this is the story of an artist and adventurer -- a man much like Hemingway himself. Beginning in the 1930s, Islands in the Streamfollows the fortunes of Thomas Hudson, from his experiences as a painter on the Gulf Stream island of Bimin ...

Kafka's Dick written by Alan Bennett performed by Full Cast Drama on CD (Abridged)£9.99

Richard Griffiths, Alison Steadman and Peter Woodthorpe star in this BBC Radio 4 version of Alan Bennett's acclaimed comedy drama stage play. Present-day Kafka aficionado Sydney, and his wife Linda, are visited by the long-dead Kafka and his friend Max Brod...

Love and Sleepless Nights written by Nick Spalding performed by Heather Wilds and Napoleon Ryan on CD (Unabridged)£14.99

When Nick Spalding self-published Love... From Both Sides and Love... And Sleepless Nightshe became one of the bestselling ebook authors of 2012. Now for the first time the Love... books are being published in a longer format with more of the love story, more of Laura and Jamie's ups and downs...

New Moon written by Stephenie Meyer performed by Ilyana Kadushin on CD (Unabridged)£14.99

I stuck my finger under the edge of the paper and jerked it under the tape. 'Shoot,' I muttered when the paper sliced my finger. A single drop of blood oozed from the tiny cut. It all happened very quickly then. 'No!' Edward roared ...

Norah - A Selection from Orchard Valley Brides written by Debbie Macomber performed by Tanya Eby on CD (Unabridged)£9.99

Norah Bloomfield is feeling a bit unneeded these days. Her father is recovering from his heart attack, and her sisters, Valerie and Stephanie, are busy planning their weddings. But then a cantankerous Texan named Rowdy Cassidy crashes his small plane in Orchard Valley.

People of the Book written by Geraldine Brooks performed by Edwina Wren on CD (Unabridged)£14.99

The bestselling novel that follows a rare manuscript through centuries of exile and war, from the author of The Secret Chord and of March, winner of the Pulitzer Prize. Inspired by a true story, People of the Book is a novel of sweeping historical grandeur and intimate emotional intensity by an acclaimed...

Point to Point Navigation written by Gore Vidal performed by Gore Vidal on CD (Unabridged)£19.99

POINT TO POINT NAVIGATION refers to a form of navigation Gore Vidal resorted to as a first mate in the navy during World War II. As he says, 'As I was writing this account of my life and times since PALIMPSEST, I felt as if I were again dealing with those capes and rocks in the Bering Sea...

Proust was a Neuroscientist written by Jonah Lehrer performed by Dan John Miller on CD (Unabridged)£9.99

In this technology-driven age, it's tempting to believe that science can solve every mystery. After all, science has cured countless diseases and even sent humans into space. But as Jonah Lehrer argues in this sparkling debut, science is not the only path to knowledge. In fact, when it comes to understanding the brain, art got there first.

Silas Marner written by George Eliot performed by Andrew Sachs on CD (Unabridged)£49.99

Although the shortest of George Eliot's novels, Silas Marner is one of her most admired and loved works. It tells the sad story of the unjustly exiled Silas Marner - a handloom linen weaver of Raveloe in the agricultural heartland of England - and how he is restored to life by the unlikely means of the orphan child Eppie.

Sourcery written by Terry Pratchett performed by Tony Robinson on CD (Abridged)£6.99

All is not well within the Unseen University. The endemic politics of the place have ensured that it has finally got what it wished for: the most powerful wizard on the disc. Which could mean that the death of all wizardry is at hand. And the world is going to end, depending on whom you listen to.

Space Cadet written by Robert A. Heinlein performed by David Baker and Full Cast Dramatisation on MP3 CD (Unabridged)£19.99

Matt Dodson arrives at Space Academy little prepared for the rigorous program he is about to enter. But that's the point of the academy: to take young men and steep them in a demanding tradition of honor, courage, and sacrifice until they have earned the right to join the Patrol as guardians...

Taking on the World written by Ellen MacArthur performed by Ellen MacArthur on CD (Abridged)£4.99

"Physically I am totally exhausted and, mentally, not so far off. My whole body aches and I feel drained. My mind feels like it's been frozen and is trying to wake. Yesterday was the hardest challenge of my life, though funnily this morning feels ten times worse..."

Tales of Unrest written by Joseph Conrad performed by Walter Zimmerman on CD (Unabridged)£14.99

Two colonial officers extol the benefits they are bringing to an African village in the form of "quays and warehouses, and barracks - and billiard-rooms". A French republican who has fathered three idiot sons makes his peace with the Church, only to have an idiot daughter.

The Andalucian Friend written by Alexander Soderberg performed by Gildart Jackson on CD (Unabridged)£14.99

When Sophie Brinkmann meets Hector Guzman, she knows everything that she needs to: he's handsome, he's charming and he makes her happy. But what she doesn't know is that Hector has some nasty friends, some even nastier enemies, and an unscrupulous police operation relentlessly...

The Audacious Crimes of Colonel Blood - The Spy Who Stole the Crown Jewels... written by Robert Hutchinson performed by Ralph Lister on CD (Unabridged)£19.99

The gripping story of one of the most enigmatic and alluring figures in British history: a dangerous double agent and Irish rogue in King Charles II's court. One morning in May 1671, a man disguised as a parson daringly attempted to seize the Crown Jewels from the Tower of London.

The Clothes They Stood Up In written by Alan Bennett performed by Alan Bennett on Cassette (Abridged)£6.99

A quirky, wry and ironic tale. The Ransomes have been burgled; everything has gone, even the lavatory paper. For the stuffy solicitor and his downtrodden wife it marks a turning point, a kind of liberation. Nothing will ever be quite the same, even when their possessions reappear as they left them.

The Complaints written by Ian Rankin performed by James MacPherson on CD (Abridged)£4.99 - £9.99

Nobody likes The Complaints - they're the cops who investigate other cops. Complaints and Conduct Department, to give them their full title, but known colloquially as 'the Dark Side', or simply'The Complaints'. Malcolm Fox works for The Complaints.

The Elven written by Bernhard Hennen performed by Michael Page on MP3 CD (Unabridged)£12.99

The international bestseller and epic adventure A fierce and merciless demon has been unleashed on the world, spreading destruction and bloodshed in both the human and the elven realms. Northlander Jarl Mandred witnesses the ruthless attack on his men, and he seeks vengeance with the help ...

The Garden of Eden written by Ernest Hemingway performed by Patrick Wilson on CD (Unabridged)£7.99 - £9.99

A sensational best seller when it appeared in 1986, The Garden of Eden is the last uncompleted novel of Ernest Hemingway, which he worked on intermittently from 1946 until his death in 1961.

The Lessons of Terror written by Caleb Carr performed by Dennis Boutsikaris on CD (Unabridged)£14.99

Although terrorism seems a relatively modern phenomenon, novelist and military historian Caleb Carr illustrates that it has been a constant of military history. In ancient times, warring armies raped and slaughtered civilians and gratuitously destroyed homes and cities;

The Thinking Life - How to Thrive in the Age of Distraction written by P.M. Forni performed by David Drummond on MP3 CD (Unabridged)£8.99

P.M. Forni is America's civility expert. In his first two books he taught readers the rules of civil behaviour and ways of responding to rudeness.

In "The Thinking Life", he looks at the importance of thinking in our lives: how we do it, why we don't do enough of it and why we need to do more of it because, for Forni, serious thinking leads to the good life.

The Uncommon Reader written by Alan Bennett performed by Alan Bennett on CD (Abridged)£9.99

It was the corgis' fault. When they strayed through the grounds of Buckingham Palace, the Queen discovered the City of Westminster travelling library. The Queen has never had much time for reading – pleasure has always come second place to duty – though now that one is here I suppose...

Twilight written by Stephenie Meyer performed by Ilyana Kadushin on CD (Unabridged)£14.99

When seventeen-year-old Isabella Swan moves to Forks, Washington to live with her father she expects that her new life will be as dull as the town itself. In spite of her awkward manner and low expectations, she finds that her new classmates are drawn to this pale, dark-haired new girl in town.

Waiting to Be Heard - A Memoir written by Amanda Knox performed by Amanda Knox on CD (Unabridged)£9.99

In November 2007, Amanda Knox was twenty years old and had been studying abroad in Perugia, Italy, for only a few weeks when her friend and roommate Meredith Kercher was brutally murdered. Young, naïve, and grieving, and with only basic knowledge of the Italian language...

Why We Work written by Barry Schwartz performed by Barry Schwartz on CD (Unabridged)£7.99

An eye-opening, groundbreaking tour of the purpose of work in our lives, showing how work operates in our culture and how you can find your own path to happiness in the workplace. Why do we work? The question seems so simple. But Professor Barry Schwartz proves that the answer is...
---
---
---
---
---
---
---
---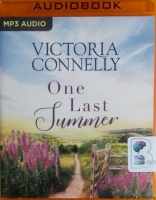 One Last Summer written by Victoria Connelly performed by Jan Cramer on MP3 CD (Unabridged)£14.99
They have the whole summer ahead of them. Is it enough to rekindle the friendship they once shared? Harriet Greenleaf dreams of spending the summer in a beautiful ancient priory on the Somerset coast with her two best friends - but her dream is bittersweet. On the one hand, it's a chance to reconnect three...
---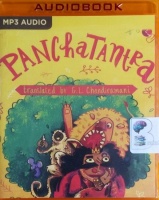 Panchatantra written by Pandit Vishnu Sharma performed by Shernaz Patel on MP3 CD (Unabridged)£9.99
The oldest surviving collection of India fables, the Panchatantra, was probably written around 200 BC by the great Hindu scholar Pandit Vishnu Sharma. The Panchatantra is a book of niti, the wise conduct of life, written in the form a chain of simple stories. Each of these stories has a moral and philosophical...
---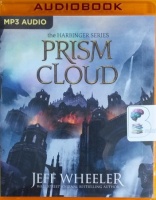 Prism Cloud - The Harbinger Series written by Jeff Wheeler performed by Kate Rudd on MP3 CD (Unabridged)£14.99
Friendship is strained to its breaking point in Wall Street Journal bestselling author Jeff Wheeler's fourth Harbinger novel. When the emperor is assassinated, Sera Fitzempress is the noble most eligible to inherit the empire. Her upcoming marriage to the prince would cement her position. And as a champion for...
---
---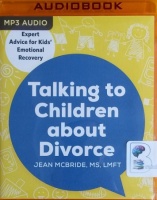 Talking to Children About Divorce - Expert Advice for Kids' Emotional Recovery written by Jean McBride MS LMFT performed by Kristin Price on MP3 CD (Unabridged)£14.99
Marriage and family therapist Jean McBride has helped more than 20,000 families navigate divorce. Now she shares her expertise with an in-depth guide to discussing divorce with your kids so you can support your child's adjustment throughout the entire divorce process. In Talking to Children About Divorce...
---
---
---
---
---
---