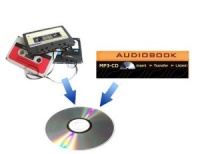 3 Hour Fixed Price Audio Transfer£10.00
This is the fixed price £10 item to be used when ordering conversion of a sub 3 hour Audio Cassette or MP3 CD title.
---
---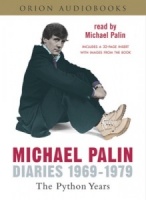 Michael Palin Diaries 1969-1979 - The Python Years written by Michael Palin performed by Michael Palin on CD (Abridged)£3.99 - £4.99
Michael Palin's diaries begin when he was newly married and struggling to make a name for himself in the world of television comedy. But Monty Python was just around the corner . . .
---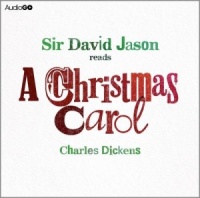 A Christmas Carol written by Charles Dickens performed by David Jason on CD (Abridged)£9.99
Dickens's story of solitary miser Ebenezer Scrooge, who is taught the true meaning of Christmas by the three ghosts of Christmas past, present and future, has been adapted into countless film and stage versions and is today the most famous and loved of all Christmas tales.
---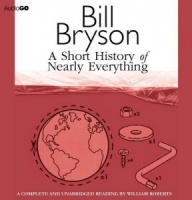 A Short History of Nearly Everything written by Bill Bryson performed by William Roberts on CD (Unabridged)£24.99 - £29.99
In A Short History of Nearly Everything, beloved author Bill Bryson confronts his greatest challenge yet: to understand—and, if possible, answer—the oldest, biggest questions we have posed about the universe and ourselves.
---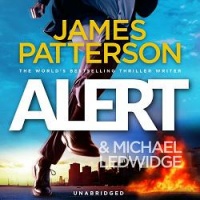 Alert written by James Patterson and Michael Ledwidge performed by Danny Mastrogiorgio and Henry Leyva on CD (Unabridged)£6.99
Every New Yorker's worst nightmare is about to become a reality. New York has seen more than its fair share of horrific attacks, but the city is about to be shaken in a way it never has before. After two devastating catastrophes in quick succession, everyone is on edge.
---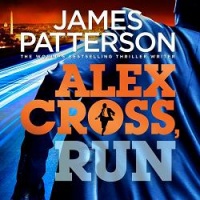 Alex Cross, Run written by James Patterson performed by Michael Boatman on CD (Abridged)£4.99
Detective Alex Cross arrests renowned plastic surgeon Elijah Creem for sleeping with teenage girls. Now, his life ruined, Creem is out of jail, and he's made sure that no one will recognize him - by giving himself a new face. A young woman is found hanging from a sixth-floor window, and Alex is called to the scene.
---
---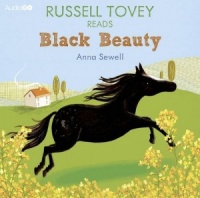 Black Beauty written by Anna Sewell performed by Russell Tovey on CD (Abridged)£5.99
Russell Tovey reads the story of the handsome and spirited horse, Black Beauty."'I hope you will grow up gentle and good, and never learn bad ways; do your work with a good will, lift your feet up well when you trot, and never bite or kick..."
---
---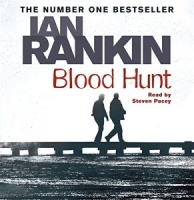 Blood Hunt written by Ian Rankin performed by Steven Pacey on CD (Unabridged)£24.99
It begins with a phone call. Gordon Reeve's brother has been found dead in his car in San Diego - the car was locked from the inside, a gun in his hand. In the US to identify the body Gordon comes to realise that his brother has in fact been murdered. What's more, it is soon obvious that his own life is in danger.
---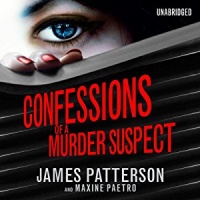 Confessions of a Murder Suspect written by James Patterson and Maxine Paetro performed by Emma Galvin on CD (Unabridged)£11.99
On the night Malcolm and Maud Angel are murdered, their daughter Tandy knows just three things: 1) She was one of the last people to see her parents alive. 2) The suspect list only includes Tandy and her three siblings. 3) She can't trust anyone--maybe not even herself.
---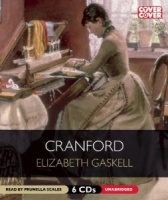 Cranford written by Elizabeth Gaskell performed by Prunella Scales on CD (Unabridged)£19.99
"I'll not listen to reason," she said, now in full possession of her voice, which had been rather choked with sobbing. "Reason always means what someone else has got to say."'
---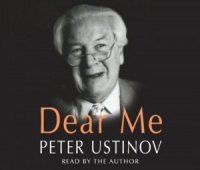 Dear Me written by Peter Ustinov performed by Peter Ustinov on CD (Abridged)£4.99 - £9.99
Sir Peter Ustinov's beautifully crafted autobiography is told with exquisite wit and insight. From his birth in April 1921, it spans his extraordinary career as actor, playwright, film star and director, confirming his early belief that he is 'irrevocably betrothed to laughter'.
---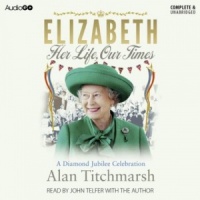 Elizabeth - Her Life, Our Times written by Alan Titchmarsh performed by Alan Titchmarsh and John Telfer on CD (Unabridged)£7.99 - £14.99
On 2 June 1953, 27-year-old Princess Elizabeth of York was crowned Queen, the eyes of the world upon her as she dedicated herself to her country.
---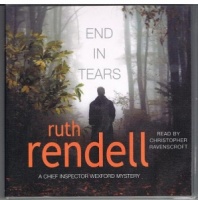 End in Tears written by Ruth Rendell performed by Christopher Ravenscroft on CD (Abridged)£5.99
A lump of concrete dropped deliberately from a little stone bridge kills the wrong person. The young woman in the car behind is spared. But only for a while...
---
---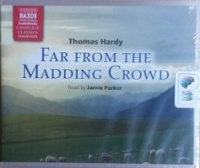 Far From The Madding Crowd written by Thomas Hardy performed by Jamie Parker on CD (Unabridged)£39.99
In a remote corner of early Victorian England, where traditional practices remain untouched by time, Bathsheba Everdene stands out as a beacon of female independence and self-reliance. However, when confronted with three suitors, among them the dashing Captain Troy...
---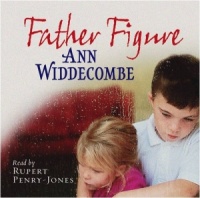 Father Figure written by Ann Widdecombe performed by Rupert Penry-Jones on CD (Abridged)£4.99
Jason Kirk is a 32-year-old teacher who believes he is happily married until he returns home one day to find that his wife has left him, taking their two young children with her.
Suddenly Jason finds the role of father denied to him as he is separated from his children and reduced to the role of visitor.
---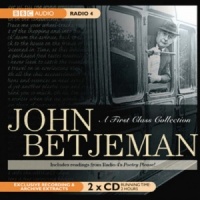 John Betjeman - A First Class Collection written by John Betjeman performed by John Betjeman on CD (Abridged)£14.99 - £19.99
Sir John Betjeman's unique relationship with the BBC left a lasting legacy of poetry, readings and performances. "A First Class Collection" features a selection of some of his most memorable and best-loved poetry.
---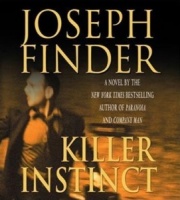 Killer Instinct written by Joseph Finder performed by Scott Brick on CD (Abridged)£3.99
Jason Steadman is a thirty-year-old sales executive living in Boston. He's a witty, charismatic guy who's well liked at the office, but he lacks the 'killer instinct' necessary to reach the top. To the chagrin of his ambitious wife, it looks as if his career has hit a ceiling: Jason's been sidelined.
New In August 2018 Part 1
(in alphabetical order)
A Bridge to the Stars written by Henning Mankell performed by Francis Greenslade on MP3 CD (Unabridged)£9.99

This poignant novel explores how a unilateral decision can change a life. Two things are hard for Joel Gustafson to cope with: not knowing why, and not being able to do anything about it. Joel's father was once a sailor who lived by the sea. Joel's mother once lived with them.

A Handful of Dust written by Evelyn Waugh performed by Simon Callow on Cassette (Abridged)£14.99

After seven years of marriage, Lady Brenda is bored with country life at Hetton Abbey. She drifts into an affair with shallow young socialite John Beaver and forsakes her unsuspecting husband Tony as she becomes more and more involved with the glamorous Belgravia set.

After River written by Donna Milner performed by Patricia Rodriguez on CD (Abridged)£4.99

Growing up on a dairy farm in the mountains of British Columbia in the 1960s, three kilometres north of the American border, Natalie Ward knew little of the outside world. But she had her family. A family so close and loving that Natalie believed they were the envy of the nearby town....

Archangel written by Robert Harris performed by Anton Lesser on Cassette (Abridged)£4.99

While in Moscow, historian Fluke Kelso is approached by someone claiming to have been present when Stalin died, but a simple check into the old man's story turns into a murderous chase into the dark forests of northern Russia near the White Sea port of Archangel.

Brighton Rock written by Graham Greene performed by Samuel West on CD (Unabridged)£29.99 - £39.99

A truely Genius Performance by Samuel West!

His reading of this book makes it come alive in a way none of us have ever heard before - a Must Listen if ever we heard one!

A gang war is raging through the dark underworld of Brighton. Untouched by human feeling, Pinkie is isolated, a figure of pure evil. Believing he can escape retribution, he is unprepared for the courageous, life-embracing Ida Arnold, who is determined to avenge Hale's death.

Casting the First Stone written by Francis Fyfield performed by Sean Barrett on MP3 CD (Unabridged)£3.99 - £5.99

A Genius Performance by Sean Barrett!

A year after her husband's death, young widow and art collector Diana Porteous listlessly roams the beach near her home. Her friend and agent Saul takes action, introducing her to his stylish, anarchic sister, Sarah, to pep her up.

Cat O'Nine Tales written by Jeffrey Archer performed by Anton Lesser on CD (Unabridged)£19.99

Cat O' Nine Tales is the sixth collection of irresistible short stories from the master storyteller,illustrated by the internationally acclaimed artist, Ronald Searle, creator of Molesworth. These twelve yarns are satisfying and ingeniously plotted, featuring richly drawn characters and Jeffrey Archer's ...

Cold Mountain written by Charles Frazier performed by Charles Frazier on Cassette (Unabridged)£19.99

A soldier wounded in the Civil War, Inman turns his back on the carnage of the battlefield and begins the treacherous journey home to Cold Mountain, and to Ada, the woman he loved before the war began. As Inman attempts to make his way across the mountains, through the devastated landscape....

Doctor Who - Paradise Towers written by Stephen Wyatt performed by Bonnie Langford on CD (Unabridged)£29.99

Much in need of a holiday, Mel and the Doctor head for Paradise Towers: a luxury man-made planet with sparkling fountains, sunny streets, exotic flowers and a shimmering blue swimming pool. But when the TARDIS materialises in a dark, rubbish-filled, rat-infested alley it seems that this....

Dr Wortle's School written by Anthony Trollope performed by Timothy West on Cassette (Unabridged)£19.99

Can it be right to persist in a bigamous marriage? Mr. Peacocke, a classical scholar, has come to Broughtonshire with his beautiful American wife to live as a schoolmaster. But when the blackmailing brother of her first husband - a reprobate from Louisiana - appears at the school gates...

Fairy Tales written by Terry Jones performed by Bob Hoskins, Helen Mirren, Michael Hordern and Joan Greenwood on CD (Unabridged)£29.99

Terry Jones, Joan Greenwood, Michael Hordern, Bob Hoskins, Helen Mirren and Tim Rice read of a collection of original fairy tales for 8 to 11-year-olds, written by master storyteller Terry Jones, introducing such bizarre creatures as the fly-by-night, the rainbow cat, and the wonderful cake-horse.

His Illegal Self written by Peter Carey performed by Greta Scacchi on CD (Abridged)£9.99

Seven-year-old Che was abandoned by his radical Havard-student parents during the upheaval of the 1960s, and since then has been raised in isolated privilege by his New York grandmother. He yearns to see or hear news of his famous outlaw parents, but his grandmother refuses to tell him anything.

Left Brain - Right Stuff - How Leaders Make Winning Decisions written by Phil Rosenweig performed by Christopher Lane on CD (Unabridged)£11.99

Dozens of books have been published recently on the errors and biases that affect our judgments and choices. Drawing on cognitive science, their lessons are excellent for many kinds of decisions - consumer choice and financial investments, for example - but stop short of addressing many of....

Loving Frank written by Nancy Horan performed by Joyce Bean on CD (Abridged)£9.99

In the internationally bestselling vein of The Paris Wife and Z: a novel of Zelda Fitzgerald this biographical novel is set in the early 1900s when polite Chicago society was rocked by terrible scandal when renowned architect, Frank Lloyd Wright, ran off with Mamah Cheney, a client's wife.

Mansfield Park written by Jane Austen performed by Frances Barber on Cassette (Unabridged)£19.99 - £39.99

Mansfield Park is the story of Fanny Price: the earnest, gentle girl of humble origins sent to live with Sir Thomas Bertram and his family in Mansfield Park. There she discovers a world of flirtation, betrayal, and prejudice - but she also finds love. Fanny is often thought of as Austen's most difficult heroine to warm to, but her quiet, serious nature hides a loyal and loving heart, and her patient devotion is ultimately rewarded.

Nicholas Nickleby written by Charles Dickens performed by Anton Lesser on CD (Abridged)£11.99

One of Dickens' earlier novels, dating from 1839, it charts the fortunes of an honourable young man, Nicholas Nickleby, who has set out to make his way in the world. Dickens presents his remarkably vivid display of Victorian characters and the life they lead, from the generous to the fated to crushed.

Nineteen Eighty-Four written by George Orwell performed by Timothy West on Cassette (Unabridged)£29.99 - £39.99

Big Brother is watching you...1984 is the year in which it happens.The world is divided into three great powers: Oceania, Eurasia, and Eastasia, each perpetually at war with the other. Throughout Oceania 'The Party' rules by the agency of four ministries whose power is absolute and where every action, word, gesture and thought is monitored. In The Ministry of Truth, which deals in propaganda, Winston Smith's job is to edit the past.

Old Harry's Game - Radio Series 7 written by BBC Comedy Team performed by Andy Hamilton, Annette Crosbie and Timothy West on CD (Abridged)£19.99

Jean Paul Sartre said, 'Hell is other people'. But, as Satan will tell you, Hell is actually a fiery, unendingly cruel domain where Oliver Reed can never quite catch the barman's eye and Yves St Laurent is forced to wear a donkey jacket. But Hell is about to become more hellish for Satan himself (Andy Hamilton).

On Calvary's Hill written by Max Lucado performed by Ben Holland on CD (Unabridged)£9.99

It's early in the final week. The props and players for Friday's drama are in position. Five-inch spikes are in the bin. A cross-beam leans against a shed wall. The players are nearing the stage—Pilate, Annas and Caiaphas, Judas, the centurions. Players and props. Only this is no play; it's a divine plan.

Once in a House on Fire written by Andrea Ashworth performed by Andrea Ashworth on Cassette (Abridged)£4.99

Andrea Ashworth's father stopped on the way home from work one night to take a leak. He slipped in some mud, hit his head on a rock and drowned face-down in a stream less than four inches deep. Andrea was five years old; her sister was three; her mother was twenty-five.

Red Dragon written by Thomas Harris performed by Alan Sklar on Cassette (Unabridged)£14.99

A quiet summer night...a neat suburban house...and another happy family is shattered -- the latest victims of a grisly series of hideous sacrificial killings that no one understands, and no one can stop. Nobody lives to tell of the unimaginable carnage. Only the blood-stained walls bear witness.

Requests the Pleasure written by Joyce Grenfell performed by Joyce Grenfell on CD (Abridged)£9.99

Actress, comedienne and raconteur Joyce Grenfell tells the fascinating story of her life working in radio, film, the stage and war-time entertainment tours with her usual charm and much humour. Her glamorous and madcap American mother, her aunt Nancy Astor and her husband Reggie...

The Amber Spyglass written by Philip Pullman performed by BBC Full Cast Dramatisation and Philip Pullman on Cassette (Unabridged)£19.99

Lyra and Will find themselves in the final part of the story facing great perils. But there are old friends who come to their aid, not least Iorek Byrnison, the armoured bear.

The Boy in the Striped Pyjamas written by John Boyne performed by Michael Maloney on CD (Unabridged)£9.99

Nine-year-old Bruno knows nothing of the Final Solution or the Holocaust. He is oblivious to the appalling cruelties being inflicted on the people of Europe by his country. All he knows is that he has been moved from a comfortable home in Berlin to a house in a desolate area where there is nothing....

The Caedmon Short Story Collection written by Various Great Modern Authors performed by David McCallum, Claire Bloom, Celia Johnson and John Updike on Cassette (Abridged)£19.99

This collection, culled from the Caedmon archives of the past fifty years, includes such selections as John Updike's "Persistence of Desire" and Eudora Welty's "Why I Live at the P.O.," both read by the respective authors.

The God Engines written by John Scalzi performed by Christopher Lane on CD (Unabridged)£19.99

Captain Ean Tephe is a man of faith, whose allegiance to his lord and to his ship is uncontested. The Bishopry Militant knows this - and so, when it needs a ship and crew to undertake a secret, sacred mission to a hidden land, Tephe is the captain to whom the task is given.

The Grownup written by Gillian Flynn performed by Julia Whelan on CD (Unabridged)£9.99

Gillian Flynn's Edgar Award-winning homage to the classic ghost story, published for the first time as a standalone. A canny young woman is struggling to survive by perpetrating various levels of mostly harmless fraud. On a rainy April morning, she is reading auras at Spiritual Palms when Susan Burke...

The Lord of the Rings - Part 1 The Fellowship of the Ring written by J.R.R. Tolkien performed by Rob Inglis on Cassette (Unabridged)£7.99 - £19.99

Following Bilbo's 111th birthday, Frodo Baggins and his companion Sam Gamgee, set off along the same East Road down which Bilbo the Hobbit had accompanied Thorin Oakenshield and his dwarves all those many years ago.

The Lord of the Rings - Part 2 The Two Towers written by J.R.R. Tolkien performed by Rob Inglis on Cassette (Unabridged)£6.99 - £9.99

The second part of the The Lord of the Rings, following on from The Fellowship of the Ring.

Frodo and the Companions of the Ring have been beset by danger during their quest to prevent the Ruling Ring from falling into the hands of the Dark Lord by destroying it in the Cracks of Doom.

The Merchant of Venice written by William Shakespeare performed by Antony Sher, Roger Allam, Emma Fielding and Full Cast Dramatisation on CD (Abridged)£12.99 - £14.99

A good production but lacking in fire except for a great performance by Anthony Sher. Worth the price just for his work on this excellent play. The Best Merchant award has to go to the Hugh Griffith and Dorothy Tutin production.

The Moon's A Balloon written by David Niven performed by David Niven on CD (Abridged)£49.99

David Niven is remembered as one of Britain's best-loved actors. The archetypal English gentleman, he starred in over ninety films. He is equally remembered as the author of this classic autobiography.

The Poetry of Rudyard Kipling written by Rudyard Kipling performed by Various Famous Actors, Edward Woodward, Anthony Quayle and Boris Karloff on CD (Abridged)£39.99

There is in the eminently quotable lines of Kipling's poetry a varying shimmer of greatness. His poems convey strong emotions of bitterness, humanity and sentiment. They are poems of kinship with humankind, of nobility, of reflected glory and the futilities of our own time.

The Power of Five - Raven's Gate written by Anthony Horowitz performed by Paul Panting on Cassette (Unabridged)£9.99

A sinister story of the supernatural; first of five in a thrilling new series by this number one best-selling author. Matt has always known he has unusual powers. Raised in foster care, he is sent to Yorkshire on a rehabilitation programme, only to find himself in the midst of sinister goings-on.

The Ruby in the Smoke written by Philip Pullman performed by Anton Lesser on CD (Unabridged)£24.99

An unabridged reading of Philip Pullman's nerve-shattering thriller, set in the murky streets and opium dens of Old London. When 16-year old Sally's father drowns in suspicious circumstances, she is left to fend for herself in Victorian London. Although she doesn't know it, she is already in terrible danger.

The Thief Lord written by Cornelia Funke performed by Michael Maloney on Cassette (Unabridged)£14.99

Two orphaned children are on the run, hiding among the crumbling canals and misty alleyways of the city. Befriended by a gang of street children and their mysterious leader, the Thief Lord, they shelter in an old, disused cinema. On their trail is a bungling detective, obsessed with disguises and the health...

Under Milk Wood written by Dylan Thomas performed by Dylan Thomas and Original Cast on CD (Unabridged)£9.99

Dylan Thomas' fantastic reading of 'Under Milk Wood' performed by Dylan Thomas and a remarkable cast available for the first time on CD. Under Milk Wood was originally a radio play and later a stage play and film which was written and delivered to the BBC in 1953.

We Will Remember Them written by Argo - Decca performed by Stephen Fry, Joanna Lumley, Nigel Havers and Bernard Cribbins on CD (Abridged)£4.99

We Will Remember Them is a unique recording project which brings together a cast of celebrty readers--actors, TV presenters and others in the public eye--to read poems of remembrance from times past and present, which are mixed with well known classical themes.

Women's Hour Poetry Collection written by Various Famous Poets performed by Jan Francis, Hannah Gordon, Trevor Nichols and Maggie Steed on Cassette (Abridged)£4.99

This anthology contains work by over 80 female poets, including Elizabeth Barrett Browning, Emily Bronte, Emily Dickinson, Fiona Pitt-Kethley and Liz Lochead.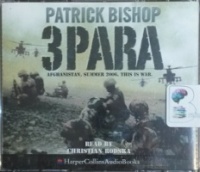 3 Para - Afghanistan, Summer 2006. This is War. written by Patrick Bishop performed by Christian Rodska on CD (Abridged)£9.99
Afghanistan, Summer 2006. This is war. Afghanistan in the summer of 2006. In blazing heat in remote outposts the 3 Para battlegroup is pitted against a stubborn enemy who keep on coming. Until now, the full story of what happened there has not been told. This is it.
---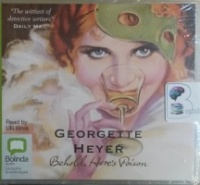 Behold, Here's Poison written by Georgette Heyer performed by Ulli Birve on CD (Unabridged)£39.99
It's no ordinary morning at the Poplars – the master is found dead in his bed, and it seems his high blood pressure was not the cause. When an autopsy reveals a sinister poison, it's up to the quietly resourceful Inspector Hannasyde to catch the murderer in time to spare the next victim.
---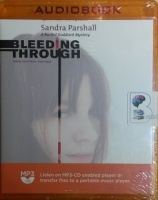 Bleeding Through - A Rachel Goddard Mystery written by Sandra Parshall performed by Tavia Gilbert on MP3 CD (Unabridged)£24.99
When veterinarian Rachel Goddard and Deputy Sheriff Tom Bridger take teenagers on an outing to clean up roadside trash in rural Mason County, Virginia, they make a grisly discovery: the plastic-wrapped body of a young woman. One teen peers at the face through the plastic and screams.
---
---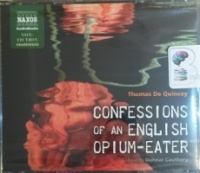 Confessions of an English Opium-Eater written by Thomas De Quincey performed by Gunnar Cauthery on CD (Unabridged)£19.99
Confessions of an English Opium-Eater, Thomas De Quincey's best-known work, is an account of his early life and opium addiction, in prose that is by turns witty, conversational, and nightmarish. The Confessions involve the listener in De Quincey's childhood and schooling, describing in detail his...
---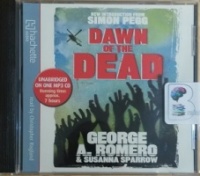 Dawn of the Dead written by George A. Romero and Susanna Sparrow performed by Christopher Ragland on MP3 CD (Unabridged)£4.99
When there is no more room in hell, the dead will walk the Earth. George A. Romero's iconic film and novel terrified generations. Now Dawn of the Dead is back to terrify once more. The world is being devastated by zombies. No one knows how far they have spread, or how to stop them.
---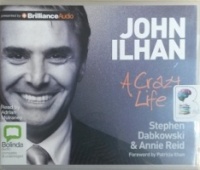 John Ilhan - A Crazy Life written by Stephen Dabkowski and Annie Reid performed by Adrian Mulraney on CD (Unabridged)£9.99
John Ilhan: A Crazy Life tells the fascinating story of John Ilhan - a working-class immigrant who overcame incredible odds to become one of the richest men in Australia. Founder of the phenomenally successful mobile telephone company Crazy John's, Ilhan tragically passed away in 2007 at the age of 42.
---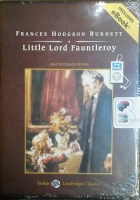 Little Lord Fauntleroy written by Frances Hodgson Burnett performed by Donada Peters on MP3 CD (Unabridged)£29.99
Young Cedric Errol lives in poverty in New York with his mother. When his father, who was disinherited for marrying an American, dies, Cedric is summoned to his grandfather's English estate. Although the old Earl has planned to transform the boy into a docile, traditional lord, it is Little Lord Fauntleroy...
---
---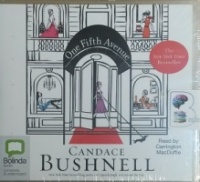 One Fifth Avenue written by Candace Bushnell performed by Carrington MacDuffie on CD (Unabridged)£24.99
One Fifth Avenue is THE building - the choicest, the hottest, with all the best people. Within its luxuriously thick walls the lives of New York City's elite play out. There is Schiffer Diamond, an over-forty actress who had given up making movies and moved to Europe, until the call to come home...
---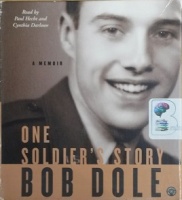 One Soldier's Story - A Memoir written by Bob Dole performed by Paul Hecht and Cynthia Darlowe on CD (Abridged)£4.99
Before he became one of America's most respected statesmen, Bob Dole was an average citizen serving heroically for his country. The bravery he showed after suffering near-fatal injuries in the final days of World War II is the stuff of legend. Now, for the first time in his own words, Dole tells the moving...
---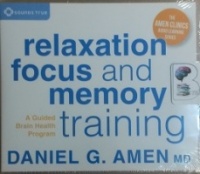 Relaxation Focus and Memory Training written by Daniel G. Amen MD performed by Daniel G. Amen MD on CD (Unabridged)£9.99
Research at the Amen Clinics verifies that the brain can heal itself at any stage of life - and that we can amplify the process through simple measures. With Relaxation, Focus, and Memory Training, Daniel Amen, MD, provides us with one of the most effective tools he uses with his own patients: a visualization..
---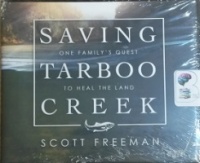 Saving Tarboo Creek - One Family's Quest to Heal the Land written by Scott Freeman performed by Mike Chamberlain on CD (Unabridged)£19.99
When the Freeman family decided to restore a damaged creek in Washington's Olympic Peninsula-to transform it from a drainage ditch into a stream that could again nurture salmon-they knew the task would be formidable and the rewards plentiful. In Saving Tarboo Creek, Scott Freeman artfully blends...
---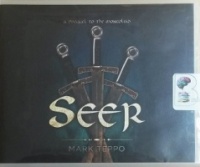 Seer - A Prequel to the Mongoliad written by Mark Teppo performed by Luke Daniels on CD (Unabridged)£9.99
When a merchant appears at the Catalonian chapter house of the Shield-Brethren, seeking to hire guards for his caravan, young Andreas is suspicious. Knights with his martial prowess are above protecting mere cargo wagons. Yet Andreas's wanderlust outweighs his concern, and soon the group...
---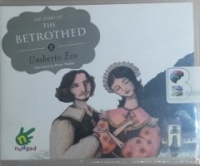 The Betrothed written by Umberto Eco performed by Peter Noble on CD (Unabridged)£9.99
Lorenzo and Lucia, both from peasant families, are planning their wedding. However, after meeting the villainous Don Rodrigo, the couple are forced to flee their village. Their dangerous journey in exile takes them through one of the most dramatic eras in Italian history, filled with war, famine, and plague.
---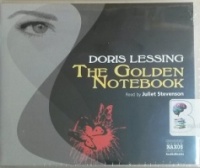 The Golden Notebook written by Doris Lessing performed by Juliet Stevenson on CD (Unabridged)£49.99
One of the most important books of the growing feminist movement of the 1950s, it was brought to a wider public by the Nobel Prize award to Doris Lessing in 2007. Authoress Anna Wulf attempts to overcome writers block by writing a comprehensive golden notebook which draws together...
---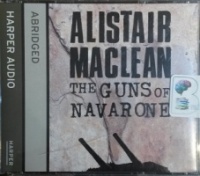 The Guns of Navarone written by Alistair MacLean performed by Bob Peck on CD (Abridged)£9.99
The Guns of Navarone and its three sequels, in which the same characters are sent on other wartime missions, together in one volume for the first time to mark the 50th anniversary of the original book . THE GUNS OF NAVARONE Mallory, Miller and Andrea are united into a lethally effective team.
---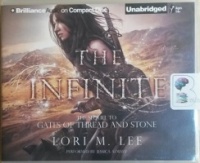 The Infinite - The Sequel to Gates of Tread and Stone written by Lori M. Lee performed by Jessica Almasy on CD (Unabridged)£14.99
The walls of Ninurta keep its citizens safe. Kai always believed the only danger to the city came from within. Now, with a rebel force threatening the fragile government, the walls have become more of a prison than ever. To make matters worse, as Avan explores his new identity as an Infinite...
---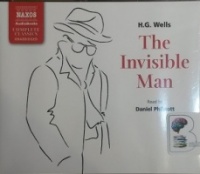 The Invisible Man written by H.G. Wells performed by Daniel Philpott on CD (Unabridged)£24.99
A mysterious man wrapped in bandages, wearing large goggles and a hat pulled tightly down over his face arrives at the small town of Iping. A series of strange, inexplicable events are traced back to the newcomer, and it soon becomes clear that appearances are deceiving.