---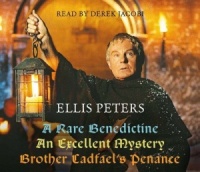 Ellis Peter's Gift Pack (A Rare Benedictine, An Excellent Mystery and Brother Cadfael's Penance) written by Ellis Peters performed by Derek Jacobi on CD (Abridged)£58.99
A Genius Performance by Derek Jacobi!
Ellis Peters' medieval sleuth is one of the best loved characters in the history of British crime fiction; now, together for the first time, here are three of his finest cases in one collection. Includes A Rare Benedictine, An Excellent Mystery and Brother Cadfael's Penance.
---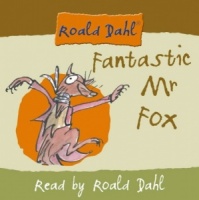 Fantastic Mr Fox written by Roald Dahl performed by Roald Dahl on CD (Unabridged)£3.99 - £4.99
New look for this backlist classic favourite, read by Roald Dahl, himself. Boggis, Bunce and Bean are just about the nastiest and meanest three farmers you could meet – and they hate Mr Fox!
---
---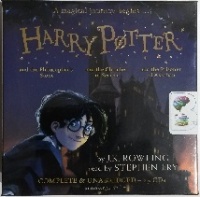 Harry Potter Collection - Books 1 to 3 written by J.K. Rowling performed by Stephen Fry on CD (Unabridged)£39.99 - £49.99
This set contains unabridged audio versions of the first three Harry Potter books - the perfect gift for young witches and wizards. They might not be on the Hogwarts Express but they can still enjoy the magic of these timeless tales. Narrated by Stephen Fry, they follow the young wizard Harry ......
---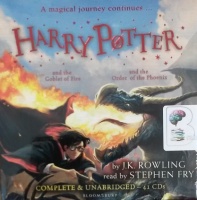 Harry Potter Collection Part 2 - Books 4 and 5 written by J.K. Rowling performed by Stephen Fry on CD (Unabridged)£59.99
The first unabridged Harry Potter audiobook collection left so many wizards, witches and Muggles spellbound and now we are so excited to give you the chance to hear Stephen Fry read Harry Potter and the Goblet of Fire and Harry Potter and the Order of the Phoenix (books 4 and 5 from J.K. Rowling's ...
---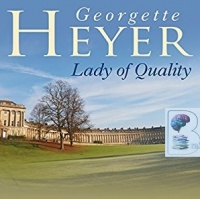 Lady of Quality written by Georgette Heyer performed by Eve Matheson on Audio CD (Unabridged)£34.99 - £39.99
When spirited, independent Miss Annis Wynchwood embroils herself in the affairs of a runaway heiress, she is destined to see a good deal of Mr Carleton, Lucilla's uncivil and high-handed guardian. And, chafing at the restrictions of Bath society, Annis has to admit that at least Mr Oliver Carleton is never boring.
---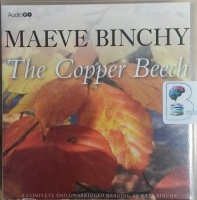 The Copper Beech written by Maeve Binchy performed by Kate Binchy on CD (Unabridged)£29.99 - £39.99
By the school house at Shancarrig stands a copper beech, its bark scarred with the names and dreams of the pupils who have grown up under its branches.
---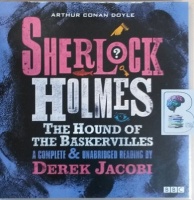 The Hound of the Baskervilles written by Arthur Conan Doyle performed by Derek Jacobi on CD (Unabridged)£19.99 - £24.99
When a country doctor comes to Sherlock Holmes with a far-fetched tale of a sudden death, a devil dog and an ancient curse, Holmes is sceptical. Could the demise of Sir Charles Baskerville really have been caused by the gigantic ghostly hound which is said to have haunted his family for generations?
---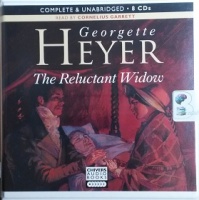 The Reluctant Widow written by Georgette Heyer performed by Cornelius Garrett on CD (Unabridged)£29.99 - £39.99
Penniless Elinor is rather surprised at the carriage that meets her from the stage, and more so at the decayed grandeur of the house to which she's transported. Realising that there has been a case of mistaken identity she agrees to an audacious plan.
---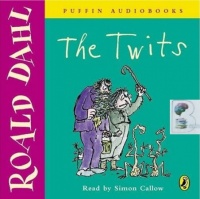 The Twits written by Roald Dahl performed by Simon Callow on CD (Unabridged)£6.99 - £9.99
A Genius Perfromance by Simon Callow!
Mr and Mrs Twit are extremely nasty, so the Muggle-Wump monkeys and the Roly-Poly bird hatch an ingenious plan to give them just the ghastly surprise they deserve!
---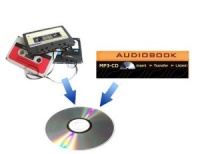 3 Hour Fixed Price Audio Transfer£20.00
This is the fixed price £20 item to be used when ordering conversion of a sub 3 hour Audio Cassette or MP3 CD title.
---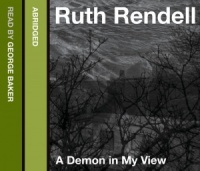 A Demon in My View written by Ruth Rendell performed by George Baker on CD (Abridged)£11.99 - £14.99
Her white face, beautiful, unmarked by any flaw of skin or feature, stared blankly back at him. He fancied that she had cringed, her slim body pressing further into the wall behind her. He didn't speak. He had never known how to talk to women.
---
---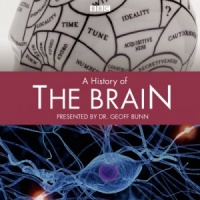 A History of the Brain written by Dr Geoff Bunn performed by Dr Geoff Bunn on CD (Unabridged)£6.99 - £7.29
This set covers 10 x 15 minute series on Radio 4 which was part of a two-week "Brain Season".
It explains in clear terms the latest discoveries in neuroscience. In this unprecedented journey, covering over 2,500 years of development in our understanding of what it is to be human.
---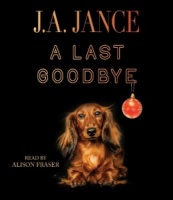 A Last Goodbye written by J.A. Jance performed by Alison Fraser on CD (Unabridged)£6.99
Ali Reynolds is finally getting married to her longtime love B. Simpson. They wanted a simple Christmas Eve wedding, but nothing is ever simple with Ali.
---
---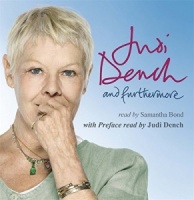 and furthermore written by Judi Dench performed by Samantha Bond on CD (Unabridged)£19.99 - £29.99
From the moment Judi Dench appeared as a teenager in the York Mystery Plays it was clear that acting would be her career. Trained at London's Central School of Speech and Drama it was her performance in her twenties as Juliet in Franco Zeffirelli's memorable Old Vic production that turned her into a star.
---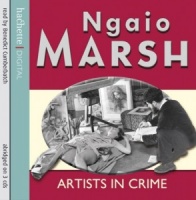 Artists in Crime written by Ngaio Marsh performed by Benedict Cumberbatch on CD (Abridged)£7.99 - £12.99
A Benedict Cumberbatch Genius Performance!
It started as a student exercise, the knife under the drape, the model's pose chalked in place. But before Agatha Troy, artist and instructor, returns to the class, the pose has been re-enacted in earnest....
---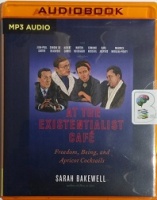 At The Existentialist Cafe written by Sarah Bakewell performed by Antonia Beamish on MP3 CD (Unabridged)£9.99
Named one of the Ten Best Books of 2016 by the New York Times, a spirited account of a major intellectual movement of the twentieth century and the revolutionary thinkers who came to shape it, by the best-selling author of How to Live Sarah Bakewell.
---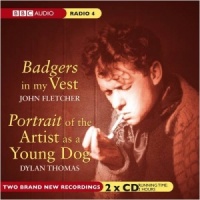 Badgers in My Vest and Portrait of the Artist as a Young Dog written by Dylan Thomas performed by BBC Full Cast Dramatisation on CD (Unabridged)£4.99 - £6.99
Badgers in My Vest is a new, darkly funny play by an acclaimed contemporary playwright, based on a true incident in Dylan Thomas' life.
---
---
---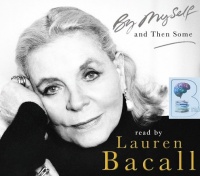 By Myself and Then Some written by Lauren Bacall performed by Lauren Bacall on CD (Abridged)£29.99 - £48.99
Lauren Bacall was barely 20 when she made her Hollywood debut with Humphrey Bogart and became an overnight sex symbol. Their romance on and off screen made them Hollywood's most celebrated couple and together they produced some of the most electric scenes in movie history.
---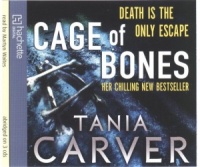 Cage of Bones written by Tania Carver performed by Martyn Waites on CD (Abridged)£6.99
Into the house. Down the stairs. Through the dripping dark of the cellar. Someone is there. Someone that shouldn't be there.
As a building awaits demolition, a horrifying discovery is made inside the basement: a cage made of human bones
---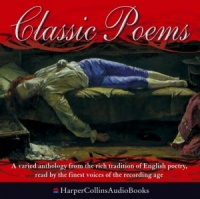 Classic Poems written by Various performed by Sir Ralph Richardson, Dylan Thomas and James Mason on CD (Abridged)£7.99
A Genius Performance by Ralph Richardson and Sir John Gielgud plus many more!
A varied anthology of poets – including Eliot and Auden – reading their own words, and favorite poems by Keats, Browning, Kipling, Tennyson and many more read by the finest voices of the recording age.
New In April 2019 Part 6
(in alphabetical order)
Cop Town written by Karen Slaughter performed by Lorelei King on CD (Unabridged)£9.99 - £19.99

The compelling stand-alone novel from the Sunday Times best-selling author of Unseen and Criminal. 1970s Atlanta: A time of great change and yet for many the fierce desire to keep things exactly the same is still strong. For women like Maggie Lawson and Kate Murphy every day is a battle. From different sides ...

Death Comes to Pemberley written by P.D. James performed by Sheila Mitchell on CD (Unabridged)£19.99 - £29.99

The year is 1803, and Darcy and Elizabeth have been married for six years.

There are now two handsome and healthy sons in the nursery, Elizabeth's beloved sister Jane and her husband Bingley live nearby and the orderly world of Pemberley seems unassailable.

Flash and Bones written by Kathy Reichs performed by Linda Emond on CD (Unabridged)£7.99 - £9.99

In the run up to the biggest NASCAR raceweek of the year, Dr Temperance Brennan is called to a landfill site backing onto the Charlotte speedway track in north Carolina. Someone has discovered a barrel of hardened asphalt with a human hand poking through the top. With the country's press trained...

Inferno written by Dan Brown performed by Paul Michael on CD (Unabridged)£9.99 - £19.99

Florence: Harvard symbologist Robert Langdon awakes in a hospital bed with no recollection of where he is or how he got there. Nor can he explain the origin of the macabre object found hidden in his belongings. A threat to his life will propel him and a young doctor, Sienna Brooks, into a breakneck chase across...

My Animals and Other Family written by Clare Balding performed by Clare Balding on CD (Unabridged)£4.99

Winner: Biography/Autobiography of the Year - Specsavers National Book Awards 2012 The unabridged, digital audiobook edition of My Animals and Other Family, Clare Balding's wildly funny and deeply moving childhood memoir, read brilliantly by the author herself. "I had spent most of my childhood thinking...

Second Life written by SJ Watson performed by Imogen Church on CD (Unabridged)£19.99

The sensational new psychological thriller from the best-selling author of Before I Go To Sleep ...

She loves her husband. She's obsessed with a stranger. She's a devoted mother. She's prepared to lose everything. She knows what she's doing. She's out of control. She's innocent. She's guilty as sin.

Sherlock Holmes - The Valley of Fear written by Arthur Conan Doyle performed by Derek Jacobi on CD (Unabridged)£9.99 - £14.99

'It is the Valley of Fear, the Valley of Death. The terror is in the hearts of the people from the dusk to the dawn. Wait, young man, and you will learn for yourself'. Sherlock Holmes is intrigued and disturbed when he receives an ominous coded message: a Mr Douglas of Birlstone House is in terrible danger.

The Bone Bed written by Patricia Cornwell performed by Lorelei King on CD (Unabridged)£6.99 - £11.99

A Genius Performance by Lorelei King! A woman has vanished while digging a dinosaur bone bed in the remote wilderness of Canada. Somehow, the only evidence has made its way to the inbox of Chief Medical Examiner Kay Scarpetta, over two thousand miles away in Boston. She has no idea why...

The Dangerous Days of Daniel X written by James Patterson and Michael Ledwidge performed by Milo Ventimiglia on CD (Unabridged)£4.99 - £6.99

Fifteen-year-old alien hunter Daniel X is on a mission to finish the job that killed his parents - to wipe out the world's most bloodthirsty aliens on The List. At the number-one spot, The Prayer is Daniel's ultimate target. With mind-blowing skills like telepathy and the ability to transform and create, Daniel's got...

The House of Silk written by Anthony Horowitz performed by Derek Jacobi on CD (Unabridged)£4.99 - £19.99

A Genius Performance by Derek Jacobi! It is November 1890 and London is gripped by a merciless winter. Sherlock Holmes and Dr Watson are enjoying tea by the fire when an agitated gentleman arrives unannounced at 221b Baker Street.

The Long Earth written by Terry Pratchett performed by Michael Fenton Stevens on CD (Unabridged)£14.99 - £24.99

1916: the Western Front. Private Percy Blakeney wakes up. He is lying on fresh spring grass. He can hear birdsong, and the wind in the leaves in the trees. Where has the mud, blood and blasted landscape of No Man's Land gone? 2015: Madison, Wisconsin. Cop Monica Jansson is exploring the burned-out ....

The Murder Room written by P.D. James performed by Michael Jayston on CD (Unabridged)£19.99 - £29.99

A Genius Performance by Michael Jayston! The Dupayne, a small private museum in London devoted to the interwar years 1919 -- 1939, is in turmoil. As its trustees argue over whether it should be closed, one of them is brutally and mysteriously murdered. Yet even as Commander Dalgliesh and his team ...

Wolf Hall written by Hilary Mantel performed by Dan Stevens on CD (Abridged)£9.99

Winner of the Man Booker Prize 2009 and read by Dan Stevens, star of TV's Downton Abbey. Lock Cromwell in a deep dungeon in the morning,' says Thomas More, 'and when you come back that night he'll be sitting on a plush cushion eating larks' tongues, and all the gaolers will owe him money.'
---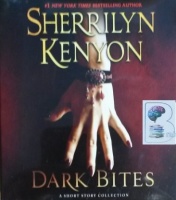 Dark Bites - A Short Story Collection written by Sherrilyn Kenyon performed by Fred Berman on CD (Unabridged)£29.99
This collection from Sherrilyn Kenyon features all the beloved Dark-Hunter short stories that she's written over the years, as well as a new, previously unreleased story! Stories that have been published exclusively on Sherrilyn's website will also be available in print for the first time, including:...
---
---
---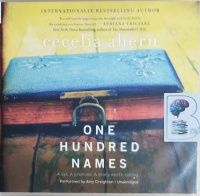 One Hundred Names written by Cecelia Ahern performed by Amy Creighton on CD (Unabridged)£24.99
The thoughtful and unique new novel from the phenomenally popular author. Journalist Kitty Logan's career is being destroyed by scandal - and now she faces losing the woman who guided and taught her everything she knew. At her terminally ill friend's bedside, Kitty asks - what is the one story she always...
---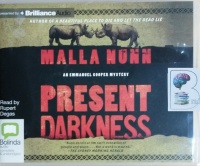 Present Darkness written by Malla Nunn performed by Rupert Degas on CD (Unabridged)£24.99
Five days before Christmas, Detective Sergeant Emmanuel Cooper sits at his desk at the Johannesburg major crimes squad, ready for his holiday in Mozambique. A call comes in: a respectable, white couple has been assaulted and left for dead in their bedroom. The couple's teenage daughter identifies...
---
---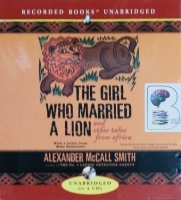 The Girl Who Married A Lion and Other Tales from Africa written by Alexander McCall Smith performed by Davina Porter, Lisette Lecat, Steven Crossley and Danai Gurira on CD (Unabridged)£19.99
From animal fables to mysterious forces residing in the landscape, this collection demonstrates the wealth and variety of African folk tales, and the particular magic of Africa's spiritual roots: a sense of unity with the environment. Simple, surprising, cruel and humorous, these beautifully rendered tales show ...
---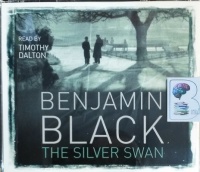 The Silver Swan written by Benjamin Black performed by Timothy Dalton on CD (Abridged)£24.99
Now a major TV series: Quirke starring Gabriel Byrne and Michael Gambon and written by Andrew Davies Time has moved on for Quirke, the world-weary pathologist first encountered in Christine Falls. It is the middle of the 1950s, that low, dishonourable decade; a woman he loved has died, a man whom he...
---
---
---
---
---
---
---
Barking written by Tom Holt performed by Ray Sawyer on CD (Unabridged)£49.99
Monsters are roaming the streets of London. Of course, some monsters are scarier than others: Unicorns? No bother. Vampires? Big deal. Werewolves? Ho hum. Lawyers? … Aaargh! Duncan's boss doesn't think that he's cut out to be a lawyer. He isn't a pack animal. He lacks the killer instinct. But when his best...
---
---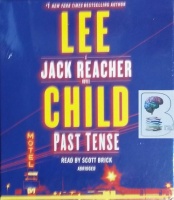 Past Tense written by Lee Child performed by Scott Brick on CD (Abridged)£19.99
Jack Reacher hits the pavement and sticks out his thumb. He plans to follow the sun on an epic trip across America, from Maine to California. He doesn't get far. On a country road deep in the New England woods, he sees a sign to a place he has never been: the town where his father was born. He thinks, What's...
---
---
---
---
---