---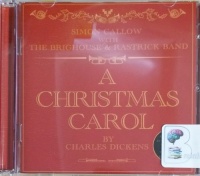 A Christmas Carol written by Charles Dickens performed by Simon Callow and The Brighouse and Rastrick Band on CD (Abridged)£9.99 - £11.99
Marking the 175 anniversary of Charles Dickens' immortal classic 'A Christmas Carol', celebrated actor Simon Callow and one of the world's most respected brass bands The Brighouse and Rastrick Band join forces for this very special Christmas album. It combines Simon Callow's acclaimed adaptation of Charles...
---
---
---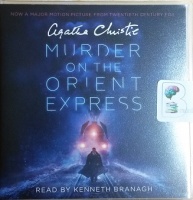 Murder on the Orient Express written by Agatha Christie performed by Kenneth Branagh on CD (Unabridged)£9.99
Agatha Christie's most famous murder mystery, read by director and star of the hugely anticipated 2017 film adaptation, Kenneth Branagh. Just after midnight, a snowdrift stops the Orient Express in its tracks. The luxurious train is surprisingly full for the time of the year, but by the morning...
---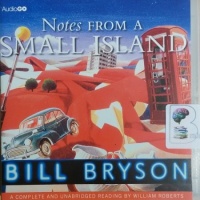 Notes from a Small Island written by Bill Bryson performed by William Roberts on CD (Unabridged)£9.99 - £24.99
"Suddenly, in the space of a moment, I realized what it was that I loved about Britain--which is to say, all of it. Every last bit of it, good and bad--old churches, country lanes, people saying 'Mustn't grumble' and 'I'm terribly sorry but,' people apologizing to me when I conk them with a careless elbow, milk in bottles, beans on toast ...
---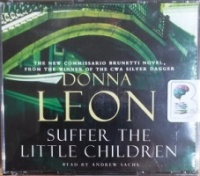 Suffer the Little Children written by Donna Leon performed by Andrew Sachs on CD (Abridged)£4.99
When Commissario Brunetti is summoned to the hospital bedside of a senior paediatrician whose skull has been fractured, he is confronted with more questions than answers. Three men, a Carabinieri captain and two privates from out of town, have burst into the doctor's apartment....
---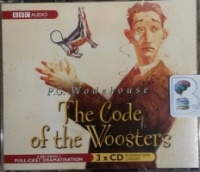 The Code of the Woosters written by P.G. Wodehouse performed by BBC Full Cast Dramatisation, Michael Hordern and Richard Briers on CD (Abridged)£14.99 - £24.99
This is a BBC Radio 4 full-cast dramatisation starring Michael Hordern as Jeeves and Richard Briers as Wooster.
Who would think that an eighteenth-century silver cow-creamer could cause so much trouble?
---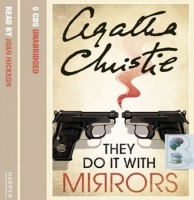 They Do It With Mirrors written by Agatha Christie performed by Joan Hickson on CD (Unabridged)£14.99 - £19.99
Miss Marple senses danger when she visits a friend living in a Victorian mansion which doubles as a rehabilitiation centre for delinquents.
---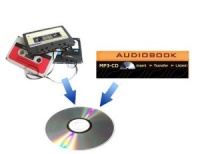 3 Hour Fixed Price Audio Transfer£20.00
This is the fixed price £20 item to be used when ordering conversion of a sub 3 hour Audio Cassette or MP3 CD title.
---
---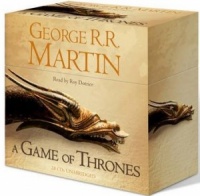 A Game of Thrones written by George R.R. Martin performed by Roy Dotrice on CD (Unabridged)£38.99
This first volume in the hugely popular and highly acclaimed epic fantasy series A SONG OF ICE AND FIRE is unabridged on 28 CDs.
---
---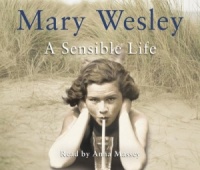 A Sensible Life written by Mary Wesley performed by Anna Massey on CD (Abridged)£11.99
A wonderful novel by Mary Wesley - all about the love triangle's of life. Brought to life my that Genius Performer - Anna Massey!
---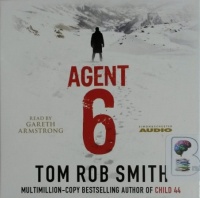 Agent 6 written by Tom Rob Smith performed by Gareth Armstrong on CD (Unabridged)£14.99 - £19.99
Former Soviet Secret Service agent Leo Demidov has built himself a new life as a civilian with his wife Raisa, and their two teenage daughters, Elena and Zoya. The Soviet Union is a country trying to reassert itself after the murderous excesses of Stalin and the chaos of the following years, and as the Cold War...
---
---
---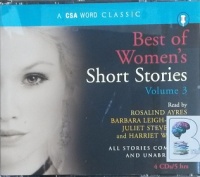 Best of Women's Short Stories Volume 3 written by Various Famous Women's Authors performed by Harriet Walter, Rosalind Ayres, Barbara Leigh-Hunt and Juliet Stevenson on CD (Unabridged)£19.99
This is the third CSA WORD short-story collection for women. As ever it's a wonderful and striking selection; all stories have been carefully chosen for their strong female characters and are full of humour, drama and insight. Some are written by great female icons like Katherine Mansfield and Edith Wharton...
---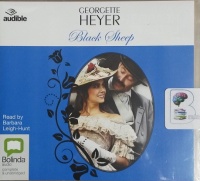 Black Sheep written by Georgette Heyer performed by Barbara Leigh-Hunt on CD (Unabridged)£29.99 - £34.99
Miss Abigail Wendover's efforts to detach her spirited niece Fanny from a plausible fortune-hunter are complicated by the arrival in Bath of Miles Caverleigh. The black sheep of his family, a cynical, outrageous care-for-naught with a scandalous past – that would be a connection more shocking even than Fanny's...
---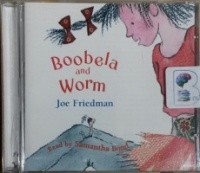 Boobela and Worm written by Joe Friedman performed by Samantha Bond on CD (Unabridged)£4.99
Boobela is a giant - a young, shy and rather lonely giant. Worm is a worm - wise and opinionated, but above all, he's a clever and loyal friend. They live in a world that's a lot like ours, but not quite. When Boobela meets Worm, she has the chance to overcome her fears, pursue her strange and magical powers ...
---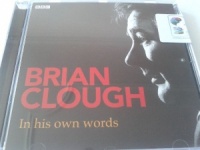 Brian Clough - In His Own Words written by BBC Radio and TV performed by Brian Clough on CD (Abridged)£4.99
A series of interviews with this larger than life character from the world of football.
Brian Clough was one of a kind!
A great listen!
---
---
---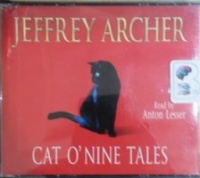 Cat O'Nine Tales written by Jeffrey Archer performed by Anton Lesser on CD (Unabridged)£19.99
Cat O' Nine Tales is the sixth collection of irresistible short stories from the master storyteller,illustrated by the internationally acclaimed artist, Ronald Searle, creator of Molesworth. These twelve yarns are satisfying and ingeniously plotted, featuring richly drawn characters and Jeffrey Archer's ...
---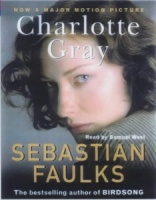 Charlotte Gray written by Sebastian Faulks performed by Samuel West on Cassette (Abridged)£4.99
In 1942, Charlotte Gray goes to Occupied France on a duel mission, to run a simple errand for a British special operations group and to find her lover, an English airman who has gone missing in action. It is in the town of Lavaurette that she finds friendship and experiences life under Nazi rule.
---
New In April 2019 Part 6
(in alphabetical order)
Cop Town written by Karen Slaughter performed by Lorelei King on CD (Unabridged)£9.99 - £19.99

The compelling stand-alone novel from the Sunday Times best-selling author of Unseen and Criminal. 1970s Atlanta: A time of great change and yet for many the fierce desire to keep things exactly the same is still strong. For women like Maggie Lawson and Kate Murphy every day is a battle. From different sides ...

Death Comes to Pemberley written by P.D. James performed by Sheila Mitchell on CD (Unabridged)£19.99 - £29.99

The year is 1803, and Darcy and Elizabeth have been married for six years.

There are now two handsome and healthy sons in the nursery, Elizabeth's beloved sister Jane and her husband Bingley live nearby and the orderly world of Pemberley seems unassailable.

Flash and Bones written by Kathy Reichs performed by Linda Emond on CD (Unabridged)£7.99 - £9.99

In the run up to the biggest NASCAR raceweek of the year, Dr Temperance Brennan is called to a landfill site backing onto the Charlotte speedway track in north Carolina. Someone has discovered a barrel of hardened asphalt with a human hand poking through the top. With the country's press trained...

Inferno written by Dan Brown performed by Paul Michael on CD (Unabridged)£8.99 - £19.99

Florence: Harvard symbologist Robert Langdon awakes in a hospital bed with no recollection of where he is or how he got there. Nor can he explain the origin of the macabre object found hidden in his belongings. A threat to his life will propel him and a young doctor, Sienna Brooks, into a breakneck chase across...

My Animals and Other Family written by Clare Balding performed by Clare Balding on CD (Unabridged)£4.99

Winner: Biography/Autobiography of the Year - Specsavers National Book Awards 2012 The unabridged, digital audiobook edition of My Animals and Other Family, Clare Balding's wildly funny and deeply moving childhood memoir, read brilliantly by the author herself. "I had spent most of my childhood thinking...

Second Life written by SJ Watson performed by Imogen Church on CD (Unabridged)£19.99

The sensational new psychological thriller from the best-selling author of Before I Go To Sleep ...

She loves her husband. She's obsessed with a stranger. She's a devoted mother. She's prepared to lose everything. She knows what she's doing. She's out of control. She's innocent. She's guilty as sin.

Sherlock Holmes - The Valley of Fear written by Arthur Conan Doyle performed by Derek Jacobi on CD (Unabridged)£9.99 - £14.99

'It is the Valley of Fear, the Valley of Death. The terror is in the hearts of the people from the dusk to the dawn. Wait, young man, and you will learn for yourself'. Sherlock Holmes is intrigued and disturbed when he receives an ominous coded message: a Mr Douglas of Birlstone House is in terrible danger.

The Bone Bed written by Patricia Cornwell performed by Lorelei King on CD (Unabridged)£6.99 - £11.99

A Genius Performance by Lorelei King! A woman has vanished while digging a dinosaur bone bed in the remote wilderness of Canada. Somehow, the only evidence has made its way to the inbox of Chief Medical Examiner Kay Scarpetta, over two thousand miles away in Boston. She has no idea why...

The Dangerous Days of Daniel X written by James Patterson and Michael Ledwidge performed by Milo Ventimiglia on CD (Unabridged)£4.99 - £6.99

Fifteen-year-old alien hunter Daniel X is on a mission to finish the job that killed his parents - to wipe out the world's most bloodthirsty aliens on The List. At the number-one spot, The Prayer is Daniel's ultimate target. With mind-blowing skills like telepathy and the ability to transform and create, Daniel's got...

The House of Silk written by Anthony Horowitz performed by Derek Jacobi on CD (Unabridged)£4.99 - £19.99

A Genius Performance by Derek Jacobi! It is November 1890 and London is gripped by a merciless winter. Sherlock Holmes and Dr Watson are enjoying tea by the fire when an agitated gentleman arrives unannounced at 221b Baker Street.

The Long Earth written by Terry Pratchett performed by Michael Fenton Stevens on CD (Unabridged)£14.99 - £24.99

1916: the Western Front. Private Percy Blakeney wakes up. He is lying on fresh spring grass. He can hear birdsong, and the wind in the leaves in the trees. Where has the mud, blood and blasted landscape of No Man's Land gone? 2015: Madison, Wisconsin. Cop Monica Jansson is exploring the burned-out ....

The Murder Room written by P.D. James performed by Michael Jayston on CD (Unabridged)£29.99 - £39.99

A Genius Performance by Michael Jayston! The Dupayne, a small private museum in London devoted to the interwar years 1919 -- 1939, is in turmoil. As its trustees argue over whether it should be closed, one of them is brutally and mysteriously murdered. Yet even as Commander Dalgliesh and his team ...

Wolf Hall written by Hilary Mantel performed by Dan Stevens on CD (Abridged)£9.99

Winner of the Man Booker Prize 2009 and read by Dan Stevens, star of TV's Downton Abbey. Lock Cromwell in a deep dungeon in the morning,' says Thomas More, 'and when you come back that night he'll be sitting on a plush cushion eating larks' tongues, and all the gaolers will owe him money.'
---
---
The Memory House written by Rachel Hauck performed by Lisa Larsen on Audio CD (Unabridged)£19.99
When Beck Holiday lost her father in the North Tower on 9/11, she also lost her memories of him. Eighteen years later, she's a tough New York City cop burdened with a damaging secret, suspended for misconduct, and struggling to get her life in order. Meanwhile, a mysterious letter arrives informing her...
---
---
---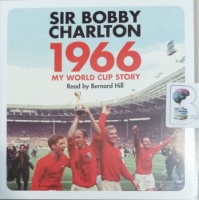 1966 - My World Cup Story written by Sir Bobby Charlton performed by Bernard Hill on Audio CD (Unabridged)£19.99
In 1966 England won the World Cup at Wembley. Sir Bobby Charlton, England's greatest ever player, was there on the pitch. Now, 50 years on, Sir Bobby looks back on the most glorious moment of his life and England's greatest sporting achievement. In 1966 he takes us through the buildup to the tournament and...
---
---
---
---
---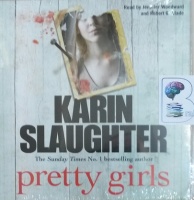 Pretty Girls written by Karen Slaughter performed by Jennifer Woodward and Robert G. Slade on Audio CD (Unabridged)£19.99
The compelling new standalone novel from the Sunday Times No. 1 bestselling author of Unseen and Cop Town. With a missing girl in the news, Claire Scott can't help but be reminded of her sister, who disappeared twenty years ago in a mystery that was never solved. But when Claire begins to learn the truth...
---
---
---
---
---
---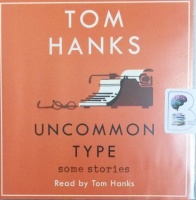 Uncommon Type - Some Stories written by Tom Hanks performed by Tom Hanks on Audio CD (Unabridged)£24.99
Read by two-time Oscar winner Tom Hanks. A collection of 17 wonderful short stories showing that Tom Hanks is as talented a writer as he is an actor. A gentle Eastern European immigrant arrives in New York City after his family and his life have been torn apart by his country's civil war. A man who loves to...
---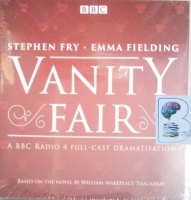 Vanity Fair - A BBC Radio 4 Full-Cast Dramatisation written by William Makepeace Thackeray performed by Stephen Fry, Emma Fielding, Katy Cavanagh and Toby Jones on Audio CD (Abridged)£24.99
Stephen Fry narrates this BBC Radio 4 full-cast dramatisation of the famous Victorian comic novel. Orphan Becky Sharp and wealthy Amelia Sedley are best friends at Miss Pinkerton's Academy for Young Ladies. On leaving school, ambitious, social-climbing Becky looks for a rich man to support her, while the...
---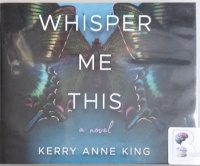 Whisper Me This written by Kerry Anne King performed by Teri Clark Linden on Audio CD (Unabridged)£29.99
In this Amazon Charts and Washington Post bestseller, a devastating secret is revealed, and a family must finally come to terms with the past. Single mother Maisey Addington has always fallen short of her own mother's expectations—never married, a bit adrift, wasting her high IQ on dead-end jobs. The only...
---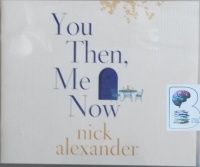 You Then, Me Now written by Nick Alexander performed by Esther Wane and Rachael Beresford on Audio CD (Unabridged)£19.99
She's given her daughter everything. Now it's time to give her the truth. Becky's father is not just absent: he's a mystery, a gaping hole in her past. He died before she was born and for her mother, Laura, the subject is strictly off-limits. But when Laura books an unexpected trip to Greece, Becky decides to join...
---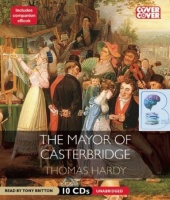 The Mayor of Casterbridge written by Thomas Hardy performed by Tony Britton on CD (Unabridged)£59.99
Thomas Hardy's novels about the cruel twists of fate that blight our lives have a timeless power to move us. In The Mayor Casterbridge, a young Michael Henchard makes a rash, alcohol-fuelled decision to sell his wife. Despite abstaining from alcohol from this point forward and living an upstanding life.... Naxos
---
Stand and Deliver The Autobiography written by Adam Ant performed by Adam Ant on CD (Abridged)£69.99 - £99.99
One of the most successful pop stars of the 80s, his face adorning posters on teenager's walls from Acton to Akron, Adam Ant was a phenomenon.
Now in this frank and revealing autobiography, he tells the full story of his amazing life from his dysfunctional childhood to his key role in the punk movement and creation of a unique musical style that brought him a string of hits (both singles and albums).
---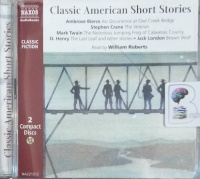 Classic American Short Stories written by Various American Authors performed by William Roberts on Audio CD (Abridged)£14.99
Five great American short story writers, dating from the turn of the 19th/20th centuries are represented here. Different in atmosphere and writing style, they nevertheless caught the mood and concerns of the day in a way that was distinctly American. Bierce's An Occurance at Owl Creek Bridge leaves echoes in...