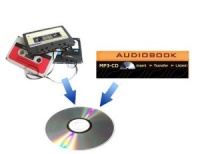 3 Hour Fixed Price Audio Transfer for Customers Own Tapes£25.00
This is the fixed price £25.00 item to be used by Customers when ordering conversion of their own sub 3 hour Audio Cassette or MP3 CD title.
---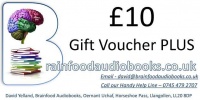 Gift Voucher PLUS 10£10.00
Welcome to the New Brainfood Audiobooks Gift Voucher PLUS! This is a Gift Voucher with a difference.
---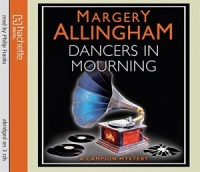 Dancers in Mourning written by Margery Allingham performed by Philip Franks on CD (Abridged)£16.99
A Genius Performance by Philip Franks!
Everyone fell under the spell of Jimmy Sutane, the charming and talented song-and-dance man.
---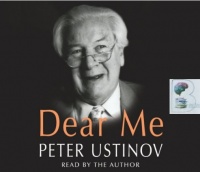 Dear Me written by Peter Ustinov performed by Peter Ustinov on CD (Abridged)£4.99 - £9.99
Sir Peter Ustinov's beautifully crafted autobiography is told with exquisite wit and insight. From his birth in April 1921, it spans his extraordinary career as actor, playwright, film star and director, confirming his early belief that he is 'irrevocably betrothed to laughter'.
---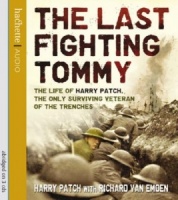 The Last Fighting Tommy written by Harry Patch with Richard Van Emden performed by Alan Howard on CD (Abridged)£5.99 - £6.99
When Harry Patch wrote his memoir in 2007, he was the last British soldier alive to have fought in the trenches of the First World War. He was 109 years old and one of very few people who could directly recall the horror of that conflict.
---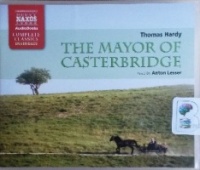 The Mayor of Casterbridge written by Thomas Hardy performed by Anton Lesser on CD (Unabridged)£29.99
Thomas Hardy's novels about the cruel twists of fate that blight our lives have a timeless power to move us. In The Mayor Casterbridge, a young Michael Henchard makes a rash, alcohol-fuelled decision to sell his wife. Despite abstaining from alcohol from this point forward and living an upstanding life.... Naxos
---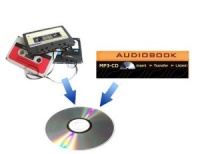 3 Hour Fixed Price Audio Transfer£15.00
This is the fixed price £15 item to be used when ordering conversion of a sub 3 hour Audio Cassette or MP3 CD title.
---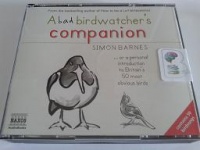 A Bad Birdwatcher's Companion written by Simon Barnes performed by SImon Barnes on CD (Abridged)£9.99
Simon Barnes is one of Britain's leading bird writers and humorists. His weekly column in The Times, his essays for the RSPB magazine and his two books on bad bird-watching have made him one of the characters of the bird world.
---
---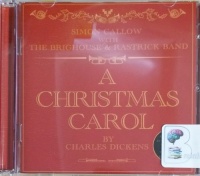 A Christmas Carol written by Charles Dickens performed by Simon Callow and The Brighouse and Rastrick Band on CD (Abridged)£9.99 - £11.99
Marking the 175 anniversary of Charles Dickens' immortal classic 'A Christmas Carol', celebrated actor Simon Callow and one of the world's most respected brass bands The Brighouse and Rastrick Band join forces for this very special Christmas album. It combines Simon Callow's acclaimed adaptation of Charles...
---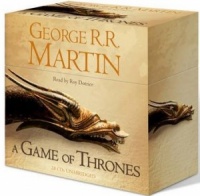 A Game of Thrones written by George R.R. Martin performed by Roy Dotrice on CD (Unabridged)£38.99
This first volume in the hugely popular and highly acclaimed epic fantasy series A SONG OF ICE AND FIRE is unabridged on 28 CDs.
---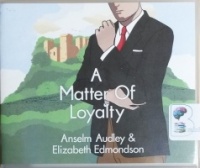 A Matter of Loyalty written by Anselm Audley and Elizabeth Edmondson performed by Michael Page on CD (Unabridged)£19.99
January 1954. Mists cover the hills around Selchester. Someone at the research facility known as the Atomic is leaking secrets to Soviet Russia, and when nuclear scientist Bruno Rothesay goes missing, the British Intelligence Services are convinced he's the mole. Hugo Hawksworth isn't so sure.
---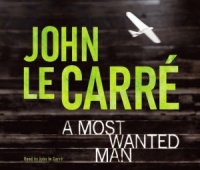 A Most Wanted Man written by John le Carre performed by John le Carre on CD (Abridged)£9.99
A half-starved young Russian man in a long black overcoat is smuggled into Hamburg at dead of night. He has an improbable amount of cash secreted in a purse round his neck. He is a devout Muslim. Or is he? He says his name is Issa.
---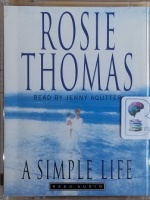 A Simple Life written by Rosie Thomas performed by Jenny Agutter on Cassette (Abridged)£4.99
A new saga from the author of OTHER PEOPLE'S MARRIAGES, about a woman living in America, who has a happy, normal family life, but who also has a secret connected with England which could tear her marriage apart.
---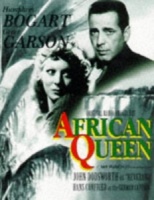 African Queen written by Mr Punch performed by Humphrey Bogart and Greer Garson on Cassette (Unabridged)£5.99
Set in 1915 on the treacherous rivers of war-torn Africa, this production features Charlie Allnut, a gin-drinking river trader, who reluctantly agrees to help the prim missionary, Rose Sayer, to travel down the river and destroy a German gun boat.
---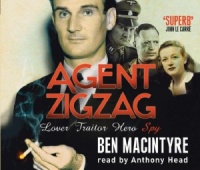 Agent Zigzag written by Ben Macintyre performed by Anthony Head on CD (Abridged)£23.99
Eddie Chapman: rogue, criminal, confidence trickster, hero to both sides and betrayer of all. At the start of the Second World War, Chapman was recruited by the German Secret Service. He was a highly prized Nazi agent.
---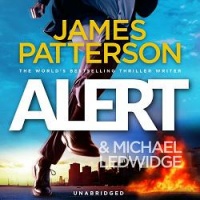 Alert written by James Patterson and Michael Ledwidge performed by Danny Mastrogiorgio and Henry Leyva on CD (Unabridged)£6.99
Every New Yorker's worst nightmare is about to become a reality. New York has seen more than its fair share of horrific attacks, but the city is about to be shaken in a way it never has before. After two devastating catastrophes in quick succession, everyone is on edge.
---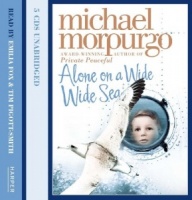 Alone in a Wide Wide Sea written by Michael Morpurgo performed by Tim Pigott-Smith and Emilia Fox on CD (Abridged)£4.99
A Genius Performance by Emilia Fox!
When orphaned Arthur Hobhouse is shipped to Australia after WWII he loses his sister, his country and everything he knows.
---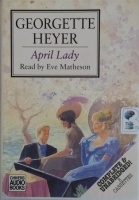 April Lady written by Georgette Heyer performed by Eve Matheson on Cassette (Unabridged)£19.99
When Lord Cardross married 18 year old Lady Helen he also undertook the task of staving off financial disaster for her father, and settled the more pressing gambling debts of her brother. Has Lady Helen only married him for his money?
---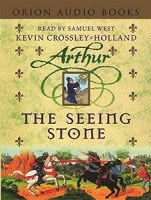 Arthur - The Seeing Stone written by Kevin Crossley-Holland performed by Samuel West on Cassette (Abridged)£4.99
The year is 1199, the place the Welsh Marches. Young Arthur de Caldicot is given a shining stone in which his legendary namesake is revealed. In 100 short chapters that brilliantly evoke life in a medieval manor, stories of the boy King Arthur ....
---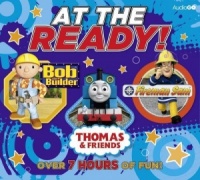 At The Ready! written by Various Childrens Authors performed by Various Famous Actors on CD (Abridged)£39.99
This box set contains over 7 hours of fun from Bob the Builder, Fireman Sam and Tomas the Tank Engine! This would make a brilliant gift that will last considerably longer than the New Year!
---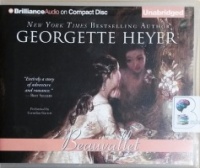 Beauvallet written by Georgette Heyer performed by Cornelius Garrett on CD (Unabridged)£24.99
Sir Nicholas Beauvallet has fallen in love with a Spanish noblewoman. She and her father were aboard a galleon captured by Sir Nicholas. He vows to make her his bride even though it means returning the pair to Spain and entering the lion's den.
---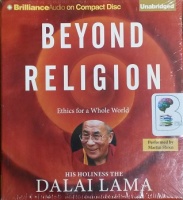 Beyond Religion - Ethics for a Whole World written by Dalai Lama performed by Martin Sheen on CD (Unabridged)£9.99
In 1999 His Holiness The Dalai Lama published the bestselling Ancient Wisdom: Modern World, which addressed the question of ethics for the new millennium. A decade later, His Holiness enters the contemporary debate about religion vs atheism, and returns to the theme of ethics with a...
New In April 2019 Part 4
(in alphabetical order)
20,000 Leagues Under the Sea written by Jules Verne performed by Jim Killavey on CD (Unabridged)£19.99

Professor Aronnax, his faithful servant, Conseil, and the Canadian harpooner, Ned Land, begin an extremely hazardous voyage to rid the seas of a little-known and terrifying sea monster. However, the monster turns out to be the Nautilus, a giant submarine commanded by the mysterious Captain Nemo...

2001 - A Space Odyssey written by Arthur C. Clarke performed by Arthur C. Clarke and Dick Hill on CD (Unabridged)£19.99

It has been more than forty years since the publication of this classic science fiction novel that changed the way we look at the stars and ourselves. From the savannas of Africa at the dawn of mankind to the rings of Saturn as man adventures to the outer rim of our solar system, 2001: A Space Odyssey is a ...

A Monster Calls written by Patrick Ness performed by Jason Isaacs on CD (Unabridged)£19.99

Costa Award winner and Guardian Prize winning author Patrick Ness delivers an extraordinarily moving novel about coming to terms with loss. The monster showed up after midnight. As they do. But it isn't the monster Conor's been expecting. He's been expecting the one from his nightmare, the one he's had...

A Vision of Fire - Book One of The Earthend Saga written by Gillian Anderson and Jeff Rovin performed by Gillian Anderson on CD (Unabridged)£14.99

The first novel from iconic X-Files star Gillian Anderson and New York Times bestselling author Jeff Rovin: a science fiction thriller of epic proportions. Renowned child psychologist Caitlin O'Hara is a single mom trying to juggle her job, her son, and a lackluster dating life. Her world is suddenly upturned...

Area 51 - An Uncensored History of America's Top Secret Military Base written by Annie Jacobsen performed by Annie Jacobsen on CD (Unabridged)£29.99

It is the most famous military installation in the world. And it doesn't exist. Located a mere seventy-five miles outside of Las Vegas in Nevada's desert, the base has never been acknowledged by the U.S. government-but Area 51 has captivated imaginations for decades. Myths and hypotheses about Area 51 ...

As Far as The Heart Can See written by Mark Nepo performed by Mark Nepo on CD (Unabridged)£19.99

Stories carry the seeds of our humanness. They help us, teach us, heal us, and connect us to what matters. As Far as the Heart Can See is an invitation to be in relationship with deep and life-giving material. Poet and philosopher Mark Nepo reaches people through their hearts, bringing something fresh and new...

Believe Bigger - Discover the Path to Your Life Purpose written by Marshawn Evans Daniels performed by Marshawn Evans Daniels on MP3 CD (Unabridged)£9.99

Reinvention strategist Marshawn Evans Daniels delivers a practical and inspirational guide for women ready to reclaim their lives and discover a higher purpose after experiencing regret and disappointment - demonstrating that through disruption, life can become sweeter than ever imagined.

Chesapeake Requiem - A Year with the Watermen of Vanishing Tangier Island written by Earl Swift performed by Tom Parks on CD (Unabridged)£24.99

A brilliant, soulful, and timely portrait of a two-hundred-year-old crabbing community along the Chesapeake Bay facing extinction because of climate change--part natural history, part paean to a vanishing way of life, and part meditation on man's relationship with nature--from a Pulitzer Prize-nominated journalist...

Company Man - Thirty Years of Controversy and Crisis in the CIA written by John Rizzo performed by Pete Larkin on CD (Unabridged)£29.99

In 1975, fresh out of law school and working a numbing job at the Treasury Department, John Rizzo took "a total shot in the dark" and sent his resume to the Central Intelligence Agency. He had no notion that more than thirty years later, after serving under eleven CIA directors and seven presidents, he would...

Dear Jane written by Marissa Clarke performed by Summer Morton on CD (Unabridged)£9.99

Jane Dixon is a dating disaster. Flammable tablecloths and broken arms are just a typical evening for her unlucky companions. No wonder Jane never gets past a first date. But luckily her co-worker and new bff says he's got loads of friends who'd date her more than once. If only she could stop thinking about...

Don't Stop Believin' written by Jonathan Cain performed by Jonathan Cain on CD (Unabridged)£19.99

Features original music by Jonathan Cain and bonus tracks with more behind-the-scenes stories of Journey and the creation of their top hits that aren't included in the print edition. From one of the greatest bands in history comes a reminder to never give up hope In this long-awaited memoir, songwriter...

Edmund Burke - The First Conservative written by Jesse Norman performed by Anthony Ferguson on MP3 CD (Unabridged)£19.99

Edmund Burke is both the greatest and the most underrated political thinker of the past three hundred years. A brilliant 18th-century Irish philosopher and statesman, Burke was a fierce champion of human rights and the Anglo-American constitutional tradition, and a lifelong campaigner against arbitrary power.

Elizabeth and Her German Garden written by Elizabeth von Arnim performed by Wanda McCaddon on CD (Unabridged)£19.99

Indoors are servants, meals, and furniture. There, too, is The Man of Wrath, her upright Teutonic husband, inspiring in Elizabeth a mixture of irritation, affection, and irreverence. But outside she can escape domestic routine, read favorite books, play with her three babies and garden to her heart's content.

Escape Vol. 2 - Original Radio Broadcast written by War-time CBS Escape Team performed by Frank Lovejoy, Jack Webb, Jeff Chandler and Various Other Performers on MP3 CD (Abridged)£19.99

From 1947 to 1954, CBS s "Escape "was radio s leading high-adventure anthology series. The show s famous opening, delivered by Paul Frees and William Conrad, asked: Tired of the everyday grind? Ever dream of a life of romantic adventure? Want to get away from it all? We offer you "Escape"...

Flow My Tears, The Policeman Said written by Philip K Dick performed by Phil Gigante on CD (Unabridged)£14.99

"Dick skillfully explores the psychological ramifications of this nightmare." - The New York Times Review of Books Flow My Tears, the Policeman Said grapples with many of the themes Philip K. Dick is best known for - identity, altered reality, drug use, and dystopia - in a rollicking chase story that earned the novel...

George Speaks written by Dick King-Smith performed by Stanley McGeagh on CD (Unabridged)£9.99

From master storyteller Dick King-Smith, this is the hilarious story of a family turned upside-down by an unusually gifted (and demanding) infant. Laura is amazed when her baby brother George starts talking to her when he's only four weeks old, particularly as he sounds like a grown-up! It's a big secret to ...

Hearts of Chaos - A Deadglass Novel Book 3 written by Kira Brady performed by Xe Sands on MP3 CD (Unabridged)£9.99

"A trilogy you'll want to get lost in." —RT Book Reviews To save her world, one woman's fierce quest will put her up against an ancient evil—and a desire too dangerous to deny . . . She is betrothed to Seattle's most feared shifter clan leader. Still, the Lady Lucia can never be the dainty aristocratic wife Emory...

Heroes for My Daughter written by Brad Meltzer performed by Brad Meltzer on CD (Unabridged)£9.99

Collects the stories of fifty-five extraordinary heroes and ideal role models for girls, including Abraham Lincoln, Marie Curie, Rosa Parks, Helen Keller, Anne Frank, Theodore Roosevelt, and the passengers of United Flight 93.

Herstory - 50 Women and Girls Who Shook Up The World written by Katherine Halligan performed by Ann M. Richardson on CD (Unabridged)£19.99

Throughout history, girls have often been discussed in terms of what they couldn't or shouldn't do. Not anymore. It's time for herstory-a celebration not only of what girls can do but also of the remarkable things women have already accomplished, even when others tried to stop them. This uplifting and inspiring...

Indefensible - The Missing Truth about Steven Avery, Teresa Halbach and Making A Murderer written by Michael Griesbach performed by James Foster on CD (Unabridged)£19.99

An insider exposes the shocking facts deliberately left out of the hit Netflix series "Making a Murderer" and argues persuasively that Steven Avery was "rightfully" convicted in the 2005 killing of Teresa Halbach. After serving eighteen years for a crime he didn't commit, Steven Avery was freed and filed a...

Indian Captive - The Story of Mary Jemison written by Lois Lenski performed by Tavia Gilbert on MP3 CD (Unabridged)£4.99

Twelve-year-old Mary Jemison took her peaceful days on her family's farm in eastern Pennsylvania for granted. But on a spring day in 1758, something happened that changed her life forever. A band of warriors invaded the house and took the Jemison family captive. Mary was separated from her parents...

Mageborn: The God-Stone War written by Michael G. Manning performed by Todd McLaren on MP3 CD (Unabridged)£19.99

Seven years have passed since Mordecai's battle with the Shining God, Celior, and since that time his control of his abilities has vastly improved. He has at last envisioned a use for the 'God-Stone,' but the gods want vengeance and now seek to destroy everything he has built. The secrets of the past threaten...

Majic Man written by Max Allan Collins performed by Dan John Miller on CD (Unabridged)£9.99

It's 1949 in Washington, D.C., and Secretary of Defense James Forrestal, convinced he has been targeted for murder, hires Chicago P.I. Nate Heller for protection. Heller must deal with Beltway infighting, Communist paranoia, Israeli agents, and a mysterious military group called the Majestic Twelve in his...

Marked by Fire - The Four Elements Saga written by Josy Stoque performed by Roxanne Hernandez on CD (Unabridged)£19.99

Kissed by the spray of the Iguaçú Falls in the lush heart of the Brazilian rain forest, the luminous woman Tamires kneels, searching for answers. The falls have always beckoned her, their pull as mysterious as the fire that burns inside her - a fire whose elemental force is the key to unlocking her mystical destiny.

Notwithstanding - Stories from an English Village written by Louis de Bernieres performed by Mike Grady on CD (Unabridged)£19.99

From the author of Captain Corelli's Mandolin; a heart-warming collection of stories inspired by life in an English village. Casting his mind back to the village where he grew up, Louis de Bernières brings us a forgotten England: where a lady might dress in plus fours, a retired general might give up wearing clothes...

P.S. I Miss You written by Jen Petro-Roy performed by Madeleine Lambert on MP3 CD (Unabridged)£19.99

Evie's older sister Cilla is gone. Their parents sent her away to a strict boarding school after she got pregnant during her junior year of high school - because getting pregnant is not something the Morgan girls are supposed to do. They're supposed to go to church and eat fish on Fridays. They're supposed to be...

Slow Getting Up - A Story of NFL Survival from teh Bottom of the Pile written by Nate Jackson performed by Nate Jackson on CD (Unabridged)£14.99

Nate Jackson's Slow Getting Up is an unvarnished and uncensored memoir of everyday life in the most popular sports league in America - and the most damaging to its players - the National Football League. After playing college ball at a tiny Division III school, Jackson, a receiver, signed as a free agent with...

Storyworthy - Engage, Teach, Persuade and Change Your Life through the Power of Storytelling written by Matthew Dicks performed by Matthew Dicks and John Glouchevitch on MP3 CD (Unabridged)£14.99

A five-time Moth GrandSLAM winner and bestselling novelist shows how to tell a great story - and why doing so matters. Whether we realize it or not, we are always telling stories. On a first date or job interview, at a sales presentation or therapy appointment, with family or friends, we are constantly narrating...

Surprised by Love - One Couple's Journey from Infidelity to True Love written by Dr Jay and Julie Kent-Ferraro performed by Phil Gigante and Natalie Ross on CD (Unabridged)£7.99 - £9.99

Jay, a psychologist with a national consulting practice; Julie, an international model, and professional entertainer. It was a fairytale courtship beyond what either ever expected; a true love affair nothing could ever take away... so they thought.

The Art of Hiding written by Amanda Prowse performed by Amanda Prowse on CD (Unabridged)£19.99

Nina McCarrick has it all: a loving husband, two beautiful boys, a well-appointed home and more time than she knows what to do with. Life is perfect. Until her husband, Finn, is killed in a car accident and everything Nina thought she could rely on unravels. Alone, bereft and faced with a mountain of debt, Nina...

The Elephant Thief written by Jane Kerr performed by Robin Laing on CD (Unabridged)£14.99

When pickpocket Danny accidentally bids for Maharajah the elephant at an Edinburgh auction, he's swept up on an unforgettable journey. His new employer, a zookeeper, transforms Danny into a bejewelled Indian prince. As he rides Maharajah from Scotland to his new home in England, even Queen...

The End of the Affair written by Graham Greene performed by Colin Firth on MP3 CD (Unabridged)£19.99

The novelist Maurice Bendrix's love affair with his best friend's wife, Sarah, had begun in London. One day, without warning, Sarah had broken off the relationship. It seemed impossible that there could be a rival for her heart.

The Goshawk written by T.H. White performed by Simon Vance on MP3 CD (Unabridged)£24.99

No hawk can be a pet. There is no sentimentality. In a way, it is the psychiatrist's art. One is matching one's mind against another mind with deadly reason and interest. One desires no transference of affection, demands no ignoble homage or gratitude. It is a tonic for the less forthright savagery of the...

The Great Santini written by Pat Conroy performed by Dick Hill on CD (Abridged)£14.99

Step into the powerhouse life of Bull Meecham. He's all Marine - fighter pilot, king of the clouds, and absolute ruler of his family. Lillian is his wife - beautiful, southern-bred, with a core of velvet steel. Without her cool head, her kids would be in real trouble.

The Nest written by Kenneth Oppel performed by Gibson Frazier on CD (Unabridged)£14.99

"The first time I saw them, I thought they were angels." The baby is sick. Mom and Dad are sad. And all Steve has to do is say, "Yes" to fix everything. But yes is a powerful word. It is also a dangerous one. And once it is uttered, can it be taken back? Treading the thin line between dreams and reality,

The Seventh Sense - Power, Fortune and Survival in the Age of Networks written by Joshua Cooper Ramo performed by Joshua Cooper Ramo on CD (Unabridged)£14.99

The digital age we live in is as transformative as the Industrial Revolution, and Joshua Cooper Ramo explains how to survive. If you find yourself longing for a disconnected world where information is not always at your fingertips, you may eventually be as useful as the carriage maker post-Henry Ford.

The Truth Has Changed written by Josh Fox performed by Josh Fox and Tom Park on MP3 CD (Unabridged)£9.99

The Emmy Award-winning creator of GASLAND tells his intimate and damning, personal story of our world in crisis. With a foreword by Bill McKibben. The rules have changed. The water has changed. The climate has changed. The truth has changed. We must change. In The Truth Has Changed, Josh Fox turns...

The Vital Question - Energy, Evolution and the Origins of Complex Life written by Nick Lane performed by Kevin Pariseau on MP3 CD (Unabridged)£29.99

The Earth teems with life: in its oceans, forests, skies and cities. Yet there's a black hole at the heart of biology. We do not know why complex life is the way it is, or, for that matter, how life first began. In The Vital Question, award-winning author and biochemist Nick Lane radically reframes evolutionary history...

The Walk Up Nameless Ridge written by Hugh Howey performed by Jonathan Davies on CD (Unabridged)£4.99

Jonathan Davis is the perfect narrator for the main character of this audiobook, a man dead set on fame and glory. Davis narrates the protagonist's dark thoughts with harsh cadences that jut out of a usually cold and deadpan voice. The Walk up Nameless Ridge is science fiction, set on the remote planet Eno...

The Way I See It - Revised and Expanded 2nd Edition - A Personal Look at Autism and Asperger's written by Temple Grandin PhD performed by Laural Merlington on CD (Unabridged)£14.99

As many as 1.5 million children and adults in the U.S. have autism. The lifetime cost of caring for a child with autism ranges from $3.5 to $5 million. Our children - our future - are at stake. The world needs to listen to what Temple Grandin has to say. In this innovative audiobook, Dr. Temple Grandin gets down..

To The Lighthouse written by Virginia Woolf performed by Juliet Stevenson on CD (Unabridged)£19.99

The serene and maternal Mrs. Ramsay, the tragic yet absurd Mr. Ramsay, and their children and assorted guests are on holiday on the Isle of Skye. From the seemingly trivial postponement of a visit to a nearby lighthouse, Woolf constructs a remarkable, moving examination of the complex tensions and ...

Tor.com - Selected Original Fiction written by Various Modern Fiction Authors performed by Luke Daniels, Amy McFadden, MacLeod Andrews and Cassandra Campbell on MP3 CD (Unabridged)£9.99

This outstanding collection of short stories features some of the best of Tor.com original fiction, in audio for the first time. Written for and originally published exclusively on Tor.com, this audiobook includes Nebula and World Fantasy Award-nominated short stories, brand-new fiction from bestselling authors, and...

True Stories and Other Essays written by Francis Spufford performed by Francis Spufford on MP3 CD (Unabridged)£19.99

An irresistible collection of favorite writings from an author celebrated for his bravura style and sheer unpredictability. Francis Spufford's welcome first volume of collected essays gathers an array of his compelling writings from the 1990s to the present. He makes use of a variety of encounters with...

Wave of Terror written by Jon Jefferson performed by Amy Landon on CD (Unabridged)£19.99

An unthinkable terrorist plot: The earth is shaking. The clock is ticking. Astronomer Megan O'Malley sees things on a cosmic scale - hidden planets, colliding galaxies, imploding stars deep in the universe. But this time, she's sensing something much closer to home. And she can feel it underfoot, too: explosive...

Why We Make Things And Why It Matters - The Education of a Craftsman written by Peter Korn performed by Traber Burns on MP3 CD (Unabridged)£14.99

In this moving account, Peter Korn explores the nature and rewards of creative practice. We follow his search for meaning as an Ivy-educated child of the middle class who finds employment as a novice carpenter on Nantucket, transitions to self-employment as a designer and maker of fine furniture, takes a...

Wuthering Heights written by Emily Bronte performed by Michael Kitchen on CD (Unabridged)£29.99

Wuthering Heights is a wild, passionate story of the intense and almost demonic love between Catherine Earnshaw and Heathcliff, a foundling adopted by Catherine's father.
---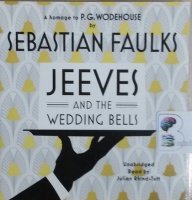 Jeeves and the Wedding Bells written by Sebastian Faulks performed by Julian Rhind-Tutt on CD (Unabridged)£19.99
A gloriously witty novel from Sebastian Faulks using P.G. Wodehouse's much-loved characters, Jeeves and Wooster, fully authorised by the Wodehouse estate. Bertie Wooster, recently returned from a very pleasurable soujourn in Cannes, finds himself at the stately home of Sir Henry Hackwood in Dorset. Bertie is...
---
---
---
---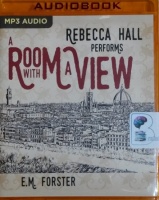 A Room With a View written by E.M. Forster performed by Rebecca Hall on MP3 CD (Unabridged)£14.99
One of E. M. Forster's most celebrated novels, "A Room With a View" is the story of a young English middle-class girl, Lucy Honeychurch. While vacationing in Italy, Lucy meets and is wooed by two gentlemen, George Emerson and Cecil Vyse. After turning down Cecil Vyse's marriage proposals twice Lucy finally...
---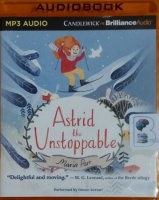 Astrid the Unstoppable written by Maria Parr performed by Devon Sorvari on MP3 CD (Unabridged)£14.99
Pippi Longstocking meets Heidi meets Anne Shirley in this tale of an irrepressible girl in a mountain village who navigates unexpected changes with warmth and humor. Speed and self-confidence, that's Astrid's motto. Nicknamed "the little thunderbolt," she loves to spend her days racing down the hillside on her...
---
---
---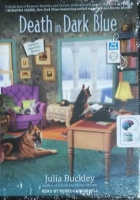 Death in Dark Blue written by Julia Buckley performed by Rebecca Mitchell on MP3 CD (Unabridged)£14.99
In the quaint town of Blue Lake, Indiana, Lena London is settling into her dream job, but someone is making her life a nightmare . . .Things are beginning to go right for Lena. She's got a new job assisting suspense novelist and friend, Camilla Graham. She lives rent-free in Camilla's beautiful, Gothic house. She ...
---
---
Hollow written by Owen Egerton performed by Andrew Eiden on MP3 CD (Unabridged)£14.99
When Oliver Bonds, a revered religious studies professor at the University of Texas, loses his toddler son and undergoes intense legal scrutiny over his involvement, grief engulfs him completely. His life is upended; Oliver loses his wife, home, and faith. Three years after his son's death, Oliver lives in a shack...
---
---
---
---
---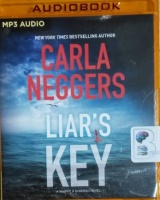 Liar's Key written by Carla Neggers performed by Carol Monda on MP3 CD (Unabridged)£9.99
An FBI legend, a mysterious antiquities specialist and a brazen art thief draw top FBI agents Emma Sharpe and Colin Donovan into a complex web of blackmail, greed, and murder in the eagerly awaited new novel in the highly acclaimed Sharpe & Donovan series Emma Sharpe is suspicious when retired...
---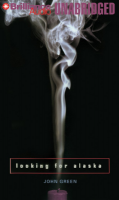 Looking for Alaska written by John Green performed by Jeff Woodman on CD (Unabridged)£29.70
The unmissable first novel from bestselling and award-winning author of THE FAULT IN OUR STARS and TURTLES ALL THE WAY DOWN. "In the dark beside me, she smelled of sweat and sunshine and vanilla and on that thin-mooned night I could see little more than her silhouette, but even in the dark, I could see her eyes – fierce...
---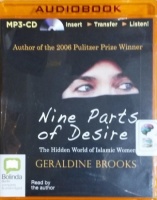 Nine Parts of Desire - The Hidden World of Islamic Women written by Geraldine Brooks performed by Geraldine Brooks on MP3 CD (Unabridged)£14.99
Nine Parts of Desire: The Hidden World of Islamic Women is the story of Brooks' intrepid journey toward an understanding of the women behind the veils, and of the often contradictory political, religious, and cultural forces that shape their lives. In fundamentalist Iran, Brooks finagles an invitation to tea with ...
---
---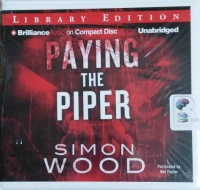 Paying the Piper written by Simon Wood performed by Mel Foster on CD (Unabridged)£19.99
For years, the serial kidnapper known as the Piper got rich by abducting children from San Francisco's wealthiest families. When crime reporter Scott Fleetwood gets a call from a man identifying himself as the Piper and offers an exclusive interview, Fleetwood jumps at the chance. But the caller turns out ...