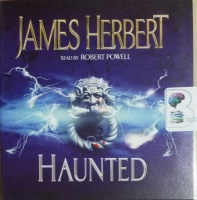 Haunted written by James Herbert performed by Robert Powell on CD (Abridged)£4.99
A ghostly twist. Three nights of terror at the house called Edbrook. Three nights in which David Ash, there to investigate a haunting, will be victim of horrifying games. Three nights in which he will face the blood-chilling enigma of his own past.
---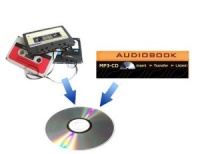 Large Fixed Price Audio Transfer Service£35.00
This is the fixed price £35.00 item to be used when ordering conversion of a 6-9 hour Audio Cassette or MP3 CD title.
---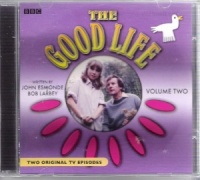 The Good Life written by John Esmonde and Bob Larbey performed by Richard Briers and Felicity Kendal on CD (Abridged)£3.99
Two episodes of the wonderful TV show!
---
---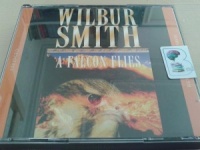 A Falcon Flies written by Wilbur Smith performed by Martin Jarvis on CD (Abridged)£4.99 - £8.99
A Falcon Flies is the first bestselling novel in Wilbur Smith's epic tale of Africa, The Ballantyne Novels. In search of a father they barely remember, Zouga and Dr Robyn Ballantyne board Mungo St John's magnificent clipper to speed them to Africa.
---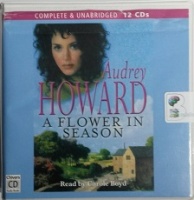 A Flower in Season written by Audrey Howard performed by Carole Boyd on CD (Unabridged)£14.99 - £24.99
Briony Marsden has led a hard life, forced to do the work of a grown man while enduring her drunkard father's taunts and blows. But when he goes too far one day, her fate becomes even worse as she makes her way alone in a heartless world.
---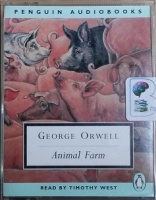 Animal Farm written by George Orwell performed by Timothy West on Cassette (Unabridged)£9.99
All animals are equal - but some are more equal than others' When the downtrodden animals of Manor Farm overthrow their master Mr Jones and take over the farm themselves, they imagine it is the beginning of a life of freedom and equality.
---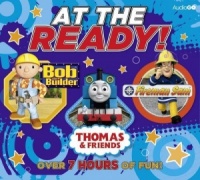 At The Ready! written by Various Childrens Authors performed by Various Famous Actors on CD (Abridged)£39.99
This box set contains over 7 hours of fun from Bob the Builder, Fireman Sam and Tomas the Tank Engine! This would make a brilliant gift that will last considerably longer than the New Year!
---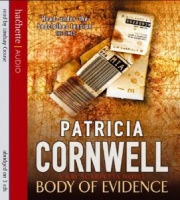 Body of Evidence written by Patricia Cornwell performed by Lindsay Crouse on CD (Abridged)£9.99
A reclusive writer is dead. And her final manuscript has disappeared ...Someone is stalking Beryl Madison.
---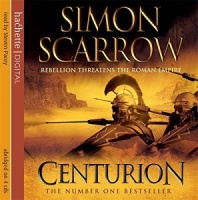 Centurion - Rebellion Threatens the Roman Empire written by Simon Scarrow performed by Steven Pacey on CD (Abridged)£17.99 - £18.99
In the first century AD the Roman Empire faces a new threat from its long-standing enemy Parthia. Parthia is vying with Rome for control of Palmyra an officially neutral kingdom.
---
---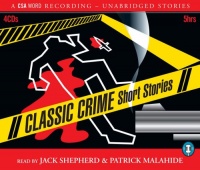 Classic Crime Short Stories written by Various Famous Crime Writers performed by Jack Shepherd and Patrick Malahide on CD (Unabridged)£4.99 - £9.99
Discover a world of heroes and villains, suspense and intrigue. This riveting and comprehensive collection brings together some of the best crime writing of all time.
---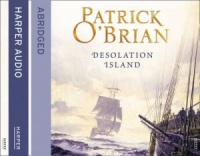 Desolation Island written by Patrick O'Brian performed by Robert Hardy on CD (Abridged)£8.99
A Genius Performance by Robert Hardy!
Commissioned to rescue Governor Bligh of Bounty fame, Captain Jack Aubrey and his friend and surgeon, Stephen Maturin, sail the Leopard to Australia with a hold full of convicts. Among them is a beautiful and dangerous spy — and a treacherous disease which decimates the crew.
---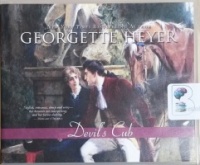 Devil's Cub written by Georgette Heyer performed by Michael Drew on CD (Unabridged)£24.99
The excesses of the young Marquis of Vidal are even wilder than his father's before him. Not for nothing is the reckless duellist and gamester called "the Devil's Cub". But when he is forced to leave the country, Mary Challoner discovers his fiendish plan to abduct her sister. Any only by daring to impersonate...
---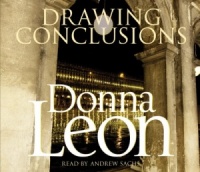 Drawing Conclusions written by Donna Leon performed by Andrew Sachs on CD (Abridged)£4.99 - £5.99
A Genius Performance by Andrew Sachs! When Anna Maria Giusti finds her elderly neighbour Constanza Altavilla dead, with blood on the floor near her head, she calls the police. Brunetti is called to the scene and it seems the woman has suffered a heart attack. Patta, the Vice-Questore, is eager to dismiss the case...
---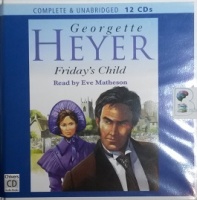 Friday's Child written by Georgette Heyer performed by Eve Matheson on CD (Unabridged)£29.99
This story of mistaken love is a romantic fiction set in the English Regency period. It centers on Lord Sheringham who has been rejected by the woman he loves but the woman who has secretly loved him since childhood is waiting.
---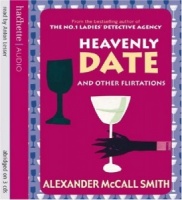 Heavenly Date and Other Flirtations written by Alexander McCall-Smith performed by Anton Lesser on CD (Abridged)£5.99
A Genius Performance by Anton Lesser!
Alexander McCall-Smith's short stories show the interest and intrigue, complexity and completeness that can come from the briefest meeting or a life long love. A lovely set of stories that have something for everyone.
---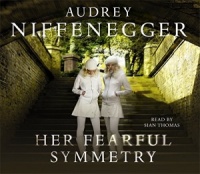 Her Fearful Symmetry written by Audrey Niffenegger performed by Sian Thomas on CD (Abridged)£4.49 - £4.99
dearest e, I told you I would let you know-so here it is-goodbye. I try to imagine what it would feel like if it was you-but it's impossible to conjure the world without you, even though we've been apart so long. I didn't leave you anything. You got to live my life.
---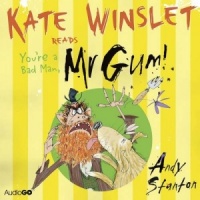 Kate Winslet reads You're a Bad Man Mr Gum written by Andy Stanton performed by Kate Winslet on CD (Unabridged)£6.99 - £8.99
Good evening. Mr Gum is a complete horror who hates children, animals, fun and corn on the cob. This book's all about him. And an angry fairy who lives in his bathtub. And Jake the dog, and a little girl called Polly. And there's heroes and sweets and adventures and EVERYTHING.
---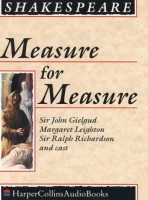 Measure for Measure written by William Shakespeare performed by Sir John Gielgud, Margaret Leighton and Sir Ralph Richardson on Cassette (Unabridged)£19.99
This is one of Shakespeare's so-called black comedies. This thought-provoking play poses the stark question: when a young woman is offered the choice of saving a man's life at the price of her own chastity, what should she do?
---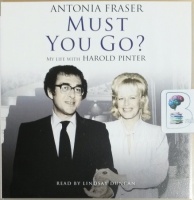 Must You Go? - My Life with Harold Pinter written by Antonia Fraser performed by Lindsay Duncan on CD (Abridged)£4.99 - £9.99
I first saw Harold across a crowded room, but it was lunchtime, not some enchanted evening, and we did not speak...' When Antonia Fraser met Harold Pinter she was a celebrated biographer and he was Britain's finest playwright.
---
---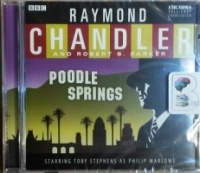 Poodle Springs written by Raymond Chandler and Robert B. Parker performed by Toby Stephens and BBC Full Cast Drama Team on CD (Abridged)£4.99
Fast-talking, trouble-seeking private eye Philip Marlowe is a different kind of detective: a moral man in an amoral world. California in the '40s and '50s is as beautiful as a ripe fruit and rotten to the core, and Marlowe must struggle to retain his integrity amidst the corruption he encounters daily.
New In April 2019 Part 4
(in alphabetical order)
20,000 Leagues Under the Sea written by Jules Verne performed by Jim Killavey on CD (Unabridged)£19.99

Professor Aronnax, his faithful servant, Conseil, and the Canadian harpooner, Ned Land, begin an extremely hazardous voyage to rid the seas of a little-known and terrifying sea monster. However, the monster turns out to be the Nautilus, a giant submarine commanded by the mysterious Captain Nemo...

2001 - A Space Odyssey written by Arthur C. Clarke performed by Arthur C. Clarke and Dick Hill on CD (Unabridged)£19.99

It has been more than forty years since the publication of this classic science fiction novel that changed the way we look at the stars and ourselves. From the savannas of Africa at the dawn of mankind to the rings of Saturn as man adventures to the outer rim of our solar system, 2001: A Space Odyssey is a ...

A Monster Calls written by Patrick Ness performed by Jason Isaacs on CD (Unabridged)£19.99

Costa Award winner and Guardian Prize winning author Patrick Ness delivers an extraordinarily moving novel about coming to terms with loss. The monster showed up after midnight. As they do. But it isn't the monster Conor's been expecting. He's been expecting the one from his nightmare, the one he's had...

A Vision of Fire - Book One of The Earthend Saga written by Gillian Anderson and Jeff Rovin performed by Gillian Anderson on CD (Unabridged)£14.99

The first novel from iconic X-Files star Gillian Anderson and New York Times bestselling author Jeff Rovin: a science fiction thriller of epic proportions. Renowned child psychologist Caitlin O'Hara is a single mom trying to juggle her job, her son, and a lackluster dating life. Her world is suddenly upturned...

Area 51 - An Uncensored History of America's Top Secret Military Base written by Annie Jacobsen performed by Annie Jacobsen on CD (Unabridged)£29.99

It is the most famous military installation in the world. And it doesn't exist. Located a mere seventy-five miles outside of Las Vegas in Nevada's desert, the base has never been acknowledged by the U.S. government-but Area 51 has captivated imaginations for decades. Myths and hypotheses about Area 51 ...

As Far as The Heart Can See written by Mark Nepo performed by Mark Nepo on CD (Unabridged)£19.99

Stories carry the seeds of our humanness. They help us, teach us, heal us, and connect us to what matters. As Far as the Heart Can See is an invitation to be in relationship with deep and life-giving material. Poet and philosopher Mark Nepo reaches people through their hearts, bringing something fresh and new...

Believe Bigger - Discover the Path to Your Life Purpose written by Marshawn Evans Daniels performed by Marshawn Evans Daniels on MP3 CD (Unabridged)£9.99

Reinvention strategist Marshawn Evans Daniels delivers a practical and inspirational guide for women ready to reclaim their lives and discover a higher purpose after experiencing regret and disappointment - demonstrating that through disruption, life can become sweeter than ever imagined.

Chesapeake Requiem - A Year with the Watermen of Vanishing Tangier Island written by Earl Swift performed by Tom Parks on CD (Unabridged)£24.99

A brilliant, soulful, and timely portrait of a two-hundred-year-old crabbing community along the Chesapeake Bay facing extinction because of climate change--part natural history, part paean to a vanishing way of life, and part meditation on man's relationship with nature--from a Pulitzer Prize-nominated journalist...

Company Man - Thirty Years of Controversy and Crisis in the CIA written by John Rizzo performed by Pete Larkin on CD (Unabridged)£29.99

In 1975, fresh out of law school and working a numbing job at the Treasury Department, John Rizzo took "a total shot in the dark" and sent his resume to the Central Intelligence Agency. He had no notion that more than thirty years later, after serving under eleven CIA directors and seven presidents, he would...

Dear Jane written by Marissa Clarke performed by Summer Morton on CD (Unabridged)£9.99

Jane Dixon is a dating disaster. Flammable tablecloths and broken arms are just a typical evening for her unlucky companions. No wonder Jane never gets past a first date. But luckily her co-worker and new bff says he's got loads of friends who'd date her more than once. If only she could stop thinking about...

Don't Stop Believin' written by Jonathan Cain performed by Jonathan Cain on CD (Unabridged)£19.99

Features original music by Jonathan Cain and bonus tracks with more behind-the-scenes stories of Journey and the creation of their top hits that aren't included in the print edition. From one of the greatest bands in history comes a reminder to never give up hope In this long-awaited memoir, songwriter...

Edmund Burke - The First Conservative written by Jesse Norman performed by Anthony Ferguson on MP3 CD (Unabridged)£19.99

Edmund Burke is both the greatest and the most underrated political thinker of the past three hundred years. A brilliant 18th-century Irish philosopher and statesman, Burke was a fierce champion of human rights and the Anglo-American constitutional tradition, and a lifelong campaigner against arbitrary power.

Elizabeth and Her German Garden written by Elizabeth von Arnim performed by Wanda McCaddon on CD (Unabridged)£19.99

Indoors are servants, meals, and furniture. There, too, is The Man of Wrath, her upright Teutonic husband, inspiring in Elizabeth a mixture of irritation, affection, and irreverence. But outside she can escape domestic routine, read favorite books, play with her three babies and garden to her heart's content.

Escape Vol. 2 - Original Radio Broadcast written by War-time CBS Escape Team performed by Frank Lovejoy, Jack Webb, Jeff Chandler and Various Other Performers on MP3 CD (Abridged)£19.99

From 1947 to 1954, CBS s "Escape "was radio s leading high-adventure anthology series. The show s famous opening, delivered by Paul Frees and William Conrad, asked: Tired of the everyday grind? Ever dream of a life of romantic adventure? Want to get away from it all? We offer you "Escape"...

Flow My Tears, The Policeman Said written by Philip K Dick performed by Phil Gigante on CD (Unabridged)£14.99

"Dick skillfully explores the psychological ramifications of this nightmare." - The New York Times Review of Books Flow My Tears, the Policeman Said grapples with many of the themes Philip K. Dick is best known for - identity, altered reality, drug use, and dystopia - in a rollicking chase story that earned the novel...

George Speaks written by Dick King-Smith performed by Stanley McGeagh on CD (Unabridged)£9.99

From master storyteller Dick King-Smith, this is the hilarious story of a family turned upside-down by an unusually gifted (and demanding) infant. Laura is amazed when her baby brother George starts talking to her when he's only four weeks old, particularly as he sounds like a grown-up! It's a big secret to ...

Hearts of Chaos - A Deadglass Novel Book 3 written by Kira Brady performed by Xe Sands on MP3 CD (Unabridged)£9.99

"A trilogy you'll want to get lost in." —RT Book Reviews To save her world, one woman's fierce quest will put her up against an ancient evil—and a desire too dangerous to deny . . . She is betrothed to Seattle's most feared shifter clan leader. Still, the Lady Lucia can never be the dainty aristocratic wife Emory...

Heroes for My Daughter written by Brad Meltzer performed by Brad Meltzer on CD (Unabridged)£9.99

Collects the stories of fifty-five extraordinary heroes and ideal role models for girls, including Abraham Lincoln, Marie Curie, Rosa Parks, Helen Keller, Anne Frank, Theodore Roosevelt, and the passengers of United Flight 93.

Herstory - 50 Women and Girls Who Shook Up The World written by Katherine Halligan performed by Ann M. Richardson on CD (Unabridged)£19.99

Throughout history, girls have often been discussed in terms of what they couldn't or shouldn't do. Not anymore. It's time for herstory-a celebration not only of what girls can do but also of the remarkable things women have already accomplished, even when others tried to stop them. This uplifting and inspiring...

Indefensible - The Missing Truth about Steven Avery, Teresa Halbach and Making A Murderer written by Michael Griesbach performed by James Foster on CD (Unabridged)£19.99

An insider exposes the shocking facts deliberately left out of the hit Netflix series "Making a Murderer" and argues persuasively that Steven Avery was "rightfully" convicted in the 2005 killing of Teresa Halbach. After serving eighteen years for a crime he didn't commit, Steven Avery was freed and filed a...

Indian Captive - The Story of Mary Jemison written by Lois Lenski performed by Tavia Gilbert on MP3 CD (Unabridged)£4.99

Twelve-year-old Mary Jemison took her peaceful days on her family's farm in eastern Pennsylvania for granted. But on a spring day in 1758, something happened that changed her life forever. A band of warriors invaded the house and took the Jemison family captive. Mary was separated from her parents...

Mageborn: The God-Stone War written by Michael G. Manning performed by Todd McLaren on MP3 CD (Unabridged)£19.99

Seven years have passed since Mordecai's battle with the Shining God, Celior, and since that time his control of his abilities has vastly improved. He has at last envisioned a use for the 'God-Stone,' but the gods want vengeance and now seek to destroy everything he has built. The secrets of the past threaten...

Majic Man written by Max Allan Collins performed by Dan John Miller on CD (Unabridged)£9.99

It's 1949 in Washington, D.C., and Secretary of Defense James Forrestal, convinced he has been targeted for murder, hires Chicago P.I. Nate Heller for protection. Heller must deal with Beltway infighting, Communist paranoia, Israeli agents, and a mysterious military group called the Majestic Twelve in his...

Marked by Fire - The Four Elements Saga written by Josy Stoque performed by Roxanne Hernandez on CD (Unabridged)£19.99

Kissed by the spray of the Iguaçú Falls in the lush heart of the Brazilian rain forest, the luminous woman Tamires kneels, searching for answers. The falls have always beckoned her, their pull as mysterious as the fire that burns inside her - a fire whose elemental force is the key to unlocking her mystical destiny.

Notwithstanding - Stories from an English Village written by Louis de Bernieres performed by Mike Grady on CD (Unabridged)£19.99

From the author of Captain Corelli's Mandolin; a heart-warming collection of stories inspired by life in an English village. Casting his mind back to the village where he grew up, Louis de Bernières brings us a forgotten England: where a lady might dress in plus fours, a retired general might give up wearing clothes...

P.S. I Miss You written by Jen Petro-Roy performed by Madeleine Lambert on MP3 CD (Unabridged)£19.99

Evie's older sister Cilla is gone. Their parents sent her away to a strict boarding school after she got pregnant during her junior year of high school - because getting pregnant is not something the Morgan girls are supposed to do. They're supposed to go to church and eat fish on Fridays. They're supposed to be...

Slow Getting Up - A Story of NFL Survival from teh Bottom of the Pile written by Nate Jackson performed by Nate Jackson on CD (Unabridged)£14.99

Nate Jackson's Slow Getting Up is an unvarnished and uncensored memoir of everyday life in the most popular sports league in America - and the most damaging to its players - the National Football League. After playing college ball at a tiny Division III school, Jackson, a receiver, signed as a free agent with...

Storyworthy - Engage, Teach, Persuade and Change Your Life through the Power of Storytelling written by Matthew Dicks performed by Matthew Dicks and John Glouchevitch on MP3 CD (Unabridged)£14.99

A five-time Moth GrandSLAM winner and bestselling novelist shows how to tell a great story - and why doing so matters. Whether we realize it or not, we are always telling stories. On a first date or job interview, at a sales presentation or therapy appointment, with family or friends, we are constantly narrating...

Surprised by Love - One Couple's Journey from Infidelity to True Love written by Dr Jay and Julie Kent-Ferraro performed by Phil Gigante and Natalie Ross on CD (Unabridged)£7.99 - £9.99

Jay, a psychologist with a national consulting practice; Julie, an international model, and professional entertainer. It was a fairytale courtship beyond what either ever expected; a true love affair nothing could ever take away... so they thought.

The Art of Hiding written by Amanda Prowse performed by Amanda Prowse on CD (Unabridged)£19.99

Nina McCarrick has it all: a loving husband, two beautiful boys, a well-appointed home and more time than she knows what to do with. Life is perfect. Until her husband, Finn, is killed in a car accident and everything Nina thought she could rely on unravels. Alone, bereft and faced with a mountain of debt, Nina...

The Elephant Thief written by Jane Kerr performed by Robin Laing on CD (Unabridged)£14.99

When pickpocket Danny accidentally bids for Maharajah the elephant at an Edinburgh auction, he's swept up on an unforgettable journey. His new employer, a zookeeper, transforms Danny into a bejewelled Indian prince. As he rides Maharajah from Scotland to his new home in England, even Queen...

The End of the Affair written by Graham Greene performed by Colin Firth on MP3 CD (Unabridged)£19.99

The novelist Maurice Bendrix's love affair with his best friend's wife, Sarah, had begun in London. One day, without warning, Sarah had broken off the relationship. It seemed impossible that there could be a rival for her heart.

The Great Santini written by Pat Conroy performed by Dick Hill on CD (Abridged)£14.99

Step into the powerhouse life of Bull Meecham. He's all Marine - fighter pilot, king of the clouds, and absolute ruler of his family. Lillian is his wife - beautiful, southern-bred, with a core of velvet steel. Without her cool head, her kids would be in real trouble.

The Nest written by Kenneth Oppel performed by Gibson Frazier on CD (Unabridged)£14.99

"The first time I saw them, I thought they were angels." The baby is sick. Mom and Dad are sad. And all Steve has to do is say, "Yes" to fix everything. But yes is a powerful word. It is also a dangerous one. And once it is uttered, can it be taken back? Treading the thin line between dreams and reality,

The Seventh Sense - Power, Fortune and Survival in the Age of Networks written by Joshua Cooper Ramo performed by Joshua Cooper Ramo on CD (Unabridged)£14.99

The digital age we live in is as transformative as the Industrial Revolution, and Joshua Cooper Ramo explains how to survive. If you find yourself longing for a disconnected world where information is not always at your fingertips, you may eventually be as useful as the carriage maker post-Henry Ford.

The Truth Has Changed written by Josh Fox performed by Josh Fox and Tom Park on MP3 CD (Unabridged)£9.99

The Emmy Award-winning creator of GASLAND tells his intimate and damning, personal story of our world in crisis. With a foreword by Bill McKibben. The rules have changed. The water has changed. The climate has changed. The truth has changed. We must change. In The Truth Has Changed, Josh Fox turns...

The Vital Question - Energy, Evolution and the Origins of Complex Life written by Nick Lane performed by Kevin Pariseau on MP3 CD (Unabridged)£29.99

The Earth teems with life: in its oceans, forests, skies and cities. Yet there's a black hole at the heart of biology. We do not know why complex life is the way it is, or, for that matter, how life first began. In The Vital Question, award-winning author and biochemist Nick Lane radically reframes evolutionary history...

The Way I See It - Revised and Expanded 2nd Edition - A Personal Look at Autism and Asperger's written by Temple Grandin PhD performed by Laural Merlington on CD (Unabridged)£14.99

As many as 1.5 million children and adults in the U.S. have autism. The lifetime cost of caring for a child with autism ranges from $3.5 to $5 million. Our children - our future - are at stake. The world needs to listen to what Temple Grandin has to say. In this innovative audiobook, Dr. Temple Grandin gets down..

To The Lighthouse written by Virginia Woolf performed by Juliet Stevenson on CD (Unabridged)£19.99

The serene and maternal Mrs. Ramsay, the tragic yet absurd Mr. Ramsay, and their children and assorted guests are on holiday on the Isle of Skye. From the seemingly trivial postponement of a visit to a nearby lighthouse, Woolf constructs a remarkable, moving examination of the complex tensions and ...

Tor.com - Selected Original Fiction written by Various Modern Fiction Authors performed by Luke Daniels, Amy McFadden, MacLeod Andrews and Cassandra Campbell on MP3 CD (Unabridged)£9.99

This outstanding collection of short stories features some of the best of Tor.com original fiction, in audio for the first time. Written for and originally published exclusively on Tor.com, this audiobook includes Nebula and World Fantasy Award-nominated short stories, brand-new fiction from bestselling authors, and...

True Stories and Other Essays written by Francis Spufford performed by Francis Spufford on MP3 CD (Unabridged)£19.99

An irresistible collection of favorite writings from an author celebrated for his bravura style and sheer unpredictability. Francis Spufford's welcome first volume of collected essays gathers an array of his compelling writings from the 1990s to the present. He makes use of a variety of encounters with...

Wave of Terror written by Jon Jefferson performed by Amy Landon on CD (Unabridged)£19.99

An unthinkable terrorist plot: The earth is shaking. The clock is ticking. Astronomer Megan O'Malley sees things on a cosmic scale - hidden planets, colliding galaxies, imploding stars deep in the universe. But this time, she's sensing something much closer to home. And she can feel it underfoot, too: explosive...

Why We Make Things And Why It Matters - The Education of a Craftsman written by Peter Korn performed by Traber Burns on MP3 CD (Unabridged)£14.99

In this moving account, Peter Korn explores the nature and rewards of creative practice. We follow his search for meaning as an Ivy-educated child of the middle class who finds employment as a novice carpenter on Nantucket, transitions to self-employment as a designer and maker of fine furniture, takes a...

Wuthering Heights written by Emily Bronte performed by Michael Kitchen on CD (Unabridged)£29.99

Wuthering Heights is a wild, passionate story of the intense and almost demonic love between Catherine Earnshaw and Heathcliff, a foundling adopted by Catherine's father.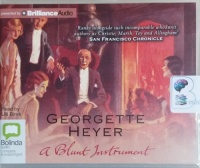 A Blunt Instrument written by Georgette Heyer performed by Ulli Birve on CD (Unabridged)£24.99
When Ernest Fletcher is found bludgeoned to death in his study, everyone is shocked and mystified: Ernest was well liked and respected, so who would have a motive for killing him? Enter Superintendent Hannasyde who, with consummate skill, begins to uncover the complexities of Fletcher's life. It seems the ...
---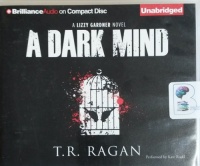 A Dark Mind written by T.R. Ragan performed by Kate Rudd on CD (Unabridged)£12.99
They call him the Lovebird Killer, a merciless fiend unleashing a flood of unspeakable cruelty upon Sacramento's most loving couples, young and old. This real-life monster's reign of terror has left the city's residents paralyzed with fear. All but Lizzy Gardner. Because hiding from monsters isn't Lizzy's style, not...
---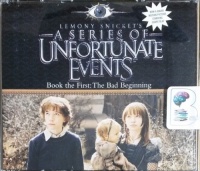 A Series of Unfortunate Events - Book The First: The Bad Beginning written by Lemony Snicket performed by Tim Curry on CD (Unabridged)£6.99
Like a car alarm, bagpipe music, or a doorbell ringing in the middle of the night, hearing this all-new audio edition of The Bad Beginning will only upset you. This unique multi-voice recording brings the first book in Lemony Snicket's alarming A Series of Unfortunate Events to such terrible life that no one should...
---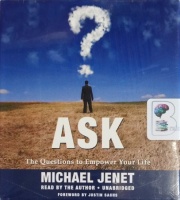 Ask - The Questions to Empower Your Life written by Michael Jenet performed by Michael Jenet on CD (Unabridged)£9.99
WHY? Why do some people live happier, successful, and more fulfilling lives while others are miserable, struggling and empty? ASK gives you the answer. As Jenet says, "Life is meant to be lived, not endured". In an easy-to-read, humorous, conversational style, peppered with logical explanations, simple steps ...
---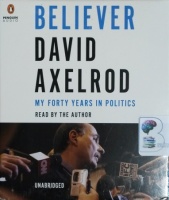 Believer - My Forty Years in Politics written by David Axelrod performed by David Axelrod on CD (Unabridged)£14.99
The great strategist who masterminded Obama's historic election campaigns opens up about his years as a young journalist, political consultant, and ultimately senior adviser to the president The man behind some of the greatest political changes of the last decade, David Axelrod has devoted a lifetime to...
---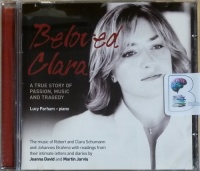 Beloved Clara written by Robert and Clara Schumann and Joahnnes Brahms performed by Joanna David, Martin Jarvis and Lucy Parham (Piano) on CD (Abridged)£9.99
Through their music and readings from their intimate letters and diaries, this album recounts the highly-charged story of the relationships between Robert and Clara Schumann and Johannes Brahms, between whom one of the most famed love triangles existed. The readings are by Martin Jarvis & Joanna David...
---
---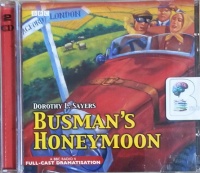 Busman's Honeymoon - BBC Dramatisation written by Dorothy L. Sayers performed by Ian Carmichael, Sarah Badel, Peter Jones and Rosemary Leach on CD (Abridged)£7.99
Society's eligible women are in mourning. Lord Peter Wimsey has married at last, having finally succeeded in his ardent pursuit of the lovely mystery novelist Harriet Vane. The two depart for a tranquil honeymoon in a country farmhouse but find, instead of a well-prepared love nest, the place left in a shambles by...
---
---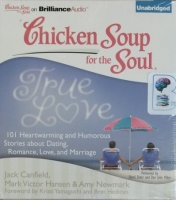 Chicken Soup for the Soul - True Love 101 Heartwarming and Humorous Stories about Dating, Romance, Love and Marriage written by Jack Canfield, Mark Victor Hansen and Amy Newmark performed by Sherri Slater and Dan John Miller on CD (Unabridged)£6.99
Everyone loves a good love story. And we all love stories about how the love started and blossomed. This fun new book about dating, romance, love, and marriage, will make you laugh and make you cry, and is guaranteed to inspire you to renew that search for your soul mate or open your heart a little more ...
---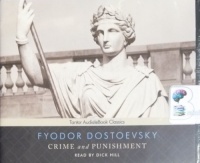 Crime and Punishment written by Fyodor Dostoevsky performed by Dick Hill on CD (Unabridged)£39.99
A desperate young man plans the perfect crime-the murder of a despicable pawnbroker, an old woman no one loves and no one will mourn. Is it not just, he reasons, for a man of genius to commit such a crime-to transgress moral law-if it will ultimately benefit humanity? So begins one of the greatest novels ever...
---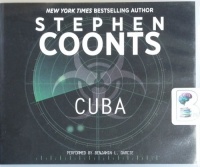 Cuba written by Stephen Coonts performed by Benjamin L. Darcie on CD (Unabridged)£19.99
The hero of six New York Times bestsellers by Stephen Coonts, author of Flight of the Intruder and Fortunes of War, returns as the United States and Cuba engage in a terrifying game of brinksmanship, a gamble that could break the last military taboo and destroy both countries. In Cuba, an ailing Fidel Castro ...
---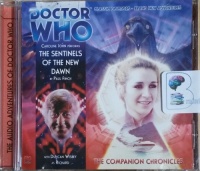 Dr Who - The Sentinels of the New Dawn written by Paul French performed by Caroline John and Duncan Wisbey on CD (Unabridged)£4.99
Some time after leaving UNIT, Liz Shaw calls the Doctor to Cambridge University, where scientists are experimenting with time dilation. A device hurls them to the year 2014, and a meeting with Richard Beauregard, heir to the Beauregard estate.
---
---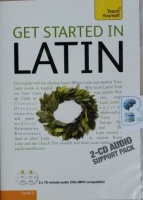 Get Started In Latin written by The Teach Yourself Team performed by Mark Espiner, Carmen Plaza, Paul Price and George Sharpley on CD (Abridged)£9.99
If you are an absolute beginner or simply looking for a solid foundation to your language studies for school, work or travel, this engaging course will help get you on your way to speaking, writing, reading and understanding Latin in no time. Through culture notes, clear language presentations, and extensive...
---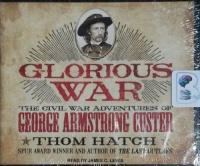 Glorious War - The Civil War Adventures of George Armstrong Custer written by Thom Hatch performed by James C. Lewis on CD (Unabridged)£24.99
Glorious War, the thrilling and definitive biography of George Armstrong Custer's Civil War years, is nothing short of a heart-pounding cavalry charge through the battlefield heroics that thrust the gallant young officer into the national spotlight in the midst of the country's darkest hours. From West Point to the...
---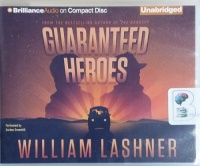 Guaranteed Heroes written by William Lashner performed by Gordon Greenhill on CD (Unabridged)£19.99
In a nation still recovering from the nuclear tragedies of forty years earlier, Clyde is working a dead-end guaranteed job at a diner, and Moonis is incarcerated in a Labor Camp for the Malcontented. But when Moonis's sister, Cecily, goes missing, the old friends escape their prisons to search for her in post-fallout...
---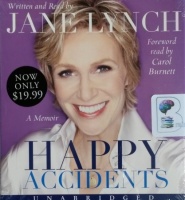 Happy Accidents written by Jane Lynch performed by Jane Lynch on CD (Unabridged)£14.99
Best-known as Glee's sharp-tongued Sue Sylvester, Jane Lynch's on-screen persona is someone that many love to hate. But when she's not prowling the corridors in Sue's shiny tracksuit, who is the real Jane Lynch and how did this Golden Globe and Emmy winner learn to channel such delicious nastiness?
---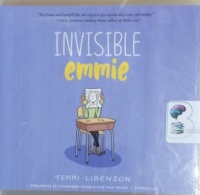 Invisible Emmie written by Terri Libenson performed by Cassandra Morris and Tara Sands on CD (Unabridged)£9.99
This debut novel from US cartoonist Terri Libenson follows two girls who could not seem more different: shy, observant, wallflower Emmie; and loud, popular, cheery Katie. What both girls do have in common are their strong feelings for the same boy, Tyler Ross. Then Emmie's very private, very embarrassing...
---
---