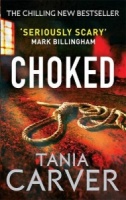 Choked written by Tania Carver performed by Martyn Waites on CD (Abridged)£4.99 - £9.99
'I have something you've lost,' the voice said. 'Your daughter.' He will threaten her. The honeymoon is over for newlywed criminologist Marina Esposito. Her house is in flames. Her cop husband is in a coma. Her baby daughter is missing. And then her phone rings . . .
---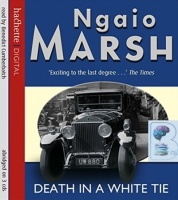 Death in a White Tie written by Ngaio Marsh performed by Benedict Cumberbatch on CD (Abridged)£14.99
A Benedict Cumberbatch Genius Performance!
The season had begun. Débutantes and chaperones were planning their luncheons, teas, dinners, balls. And the blackmailer was planning his strategies, stalking his next victim.
---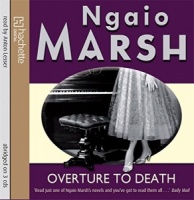 Overture to Death written by Ngaio Marsh performed by Anton Lesser on CD (Abridged)£7.99 - £8.99
A Genius Performance by Anton Lesser!
Inspector Alleyn gets involved when the piano, played by the victim, Miss Campanula, appears to trigger the murdering shot. It was supposed to accompany a play in aid of the piano fund but it has ended with murder. But who loaded the gun and how can Alleyn find him out?
---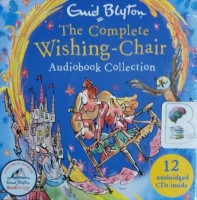 The Complete Wishing-Chair Collection written by Enid Blyton performed by Sarah Ovens on CD (Unabridged)£39.99
Mollie and Peter come across a chair that can fly and grant wishes while out looking for their mother's birthday present and it's not long until they are whisked away to faraway lands and meeting pixies and even Santa Claus!
---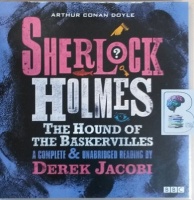 The Hound of the Baskervilles written by Arthur Conan Doyle performed by Derek Jacobi on CD (Unabridged)£19.99 - £24.99
When a country doctor comes to Sherlock Holmes with a far-fetched tale of a sudden death, a devil dog and an ancient curse, Holmes is sceptical. Could the demise of Sir Charles Baskerville really have been caused by the gigantic ghostly hound which is said to have haunted his family for generations?
---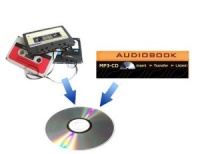 3 Hour Fixed Price Audio Transfer£15.00
This is the fixed price £15 item to be used when ordering conversion of a sub 3 hour Audio Cassette or MP3 CD title.
---
---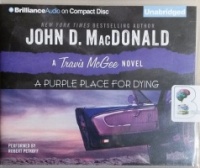 A Purple Place for Dying - A Travis McGee novel written by John D. MacDonald performed by Robert Petkoff on CD (Unabridged)£9.99
John D. MacDonald created a staggering quantity of wonderful books, each rich with characterization, suspense, and an almost intoxicating sense of place. Jonathan Kellerman Travis McGee is taking his retirement in installments while he's still young enough to enjoy it. But sooner or later, his money runs...
---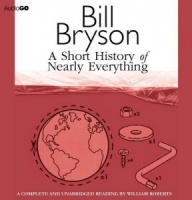 A Short History of Nearly Everything written by Bill Bryson performed by William Roberts on CD (Unabridged)£24.99 - £29.99
In A Short History of Nearly Everything, beloved author Bill Bryson confronts his greatest challenge yet: to understand—and, if possible, answer—the oldest, biggest questions we have posed about the universe and ourselves.
---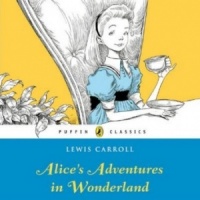 Alice's Adventures in Wonderland written by Lewis Carroll performed by Susan Jameson and James Saxon on CD (Abridged)£5.99
On an ordinary summer's afternoon, Alice tumbles down a hole and an extraordinary adventure begins.
In a strange world with even stranger characters, she meets a rabbit with a pocket watch, joins a Mad Hatter's Tea Party, and plays croquet with the Queen! Lost in this fantasy land, Alice finds herself growing more and more curious by the minute . . .
---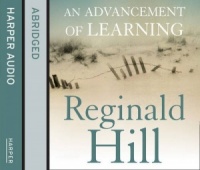 An Advancement of Learning written by Reginald Hill performed by Warren Clarke on CD (Abridged)£4.99 - £14.99
Lecturers having it away with students, witches' sabbaths on the sand dunes, a body buried under a statue in the gardens, and a fresh rash of killings.
---
---
---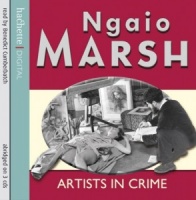 Artists in Crime written by Ngaio Marsh performed by Benedict Cumberbatch on CD (Abridged)£7.99 - £12.99
A Benedict Cumberbatch Genius Performance!
It started as a student exercise, the knife under the drape, the model's pose chalked in place. But before Agatha Troy, artist and instructor, returns to the class, the pose has been re-enacted in earnest....
---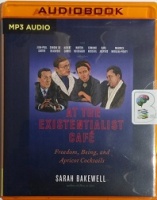 At The Existentialist Cafe written by Sarah Bakewell performed by Antonia Beamish on MP3 CD (Unabridged)£9.99
Named one of the Ten Best Books of 2016 by the New York Times, a spirited account of a major intellectual movement of the twentieth century and the revolutionary thinkers who came to shape it, by the best-selling author of How to Live Sarah Bakewell.
---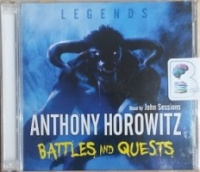 Battles and Quests written by Anthony Horowitz performed by John Sessions on CD (Abridged)£3.99 - £4.99
There was a time when monsters and dragons roamed the earth and the gods walked among us. A time of blood, swords and furious battles. A time of legends, heroes, darkness and death . . . The first in a series of masterful retellings of classic myths from Anthony Horowitz.
---
---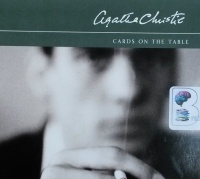 Cards on the Table written by Agatha Christie performed by Geraldine James on CD (Abridged)£4.99
Mr Shaitana was famous as a flamboyant party host. Nevertheless, he was a man of whom everybody was a little afraid. So, when he boasted to Poirot that he considered murder an art form, the detective had some reservations about accepting a party invitation to view Shaitana's private collection.
---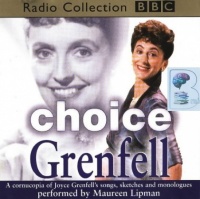 Choice Grenfell - BBC Radio Collection written by Joyce Grenfell performed by Maureen Lipman on CD (Abridged)£9.99 - £19.99
A retrospective of the genteel wit of the broadcaster, comedienne, pianist and poet, Joyce Grenfell. Monologues, sketches, songs and letters from the Grenfell archive are performed and read by Maureen Lipman, who portrayed her in the stage show, "Re:Joyce!".
---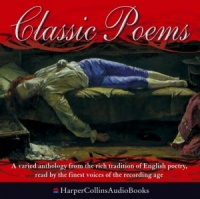 Classic Poems written by Various performed by Sir Ralph Richardson, Dylan Thomas and James Mason on CD (Abridged)£7.99
A Genius Performance by Ralph Richardson and Sir John Gielgud plus many more!
A varied anthology of poets – including Eliot and Auden – reading their own words, and favorite poems by Keats, Browning, Kipling, Tennyson and many more read by the finest voices of the recording age.
---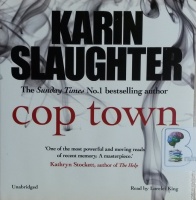 Cop Town written by Karen Slaughter performed by Lorelei King on CD (Unabridged)£9.99 - £19.99
The compelling stand-alone novel from the Sunday Times best-selling author of Unseen and Criminal. 1970s Atlanta: A time of great change and yet for many the fierce desire to keep things exactly the same is still strong. For women like Maggie Lawson and Kate Murphy every day is a battle. From different sides ...
---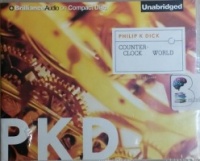 Counter-Clock World written by Philip K Dick performed by Patrick Lawlor on CD (Unabridged)£19.99
In a world where time has begun moving backward, powerful prophet Anarch Peak is among those who have risen from the dead, but that may not last long, as a number of groups seek to send him back to the grave.
---
---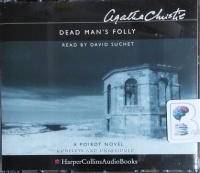 Dead Man's Folly written by Agatha Christie performed by David Suchet on CD (Unabridged)£9.99
Sir George and Lady Stubbs, the hosts of a village fête, hit upon the novel idea of staging a mock murder mystery. In good faith, Ariadne Oliver, the well known crime writer, agrees to organise their murder hunt. Despite weeks of meticulous planning, at the last minute Ariadne calls her friend Hercule Poirot ...
---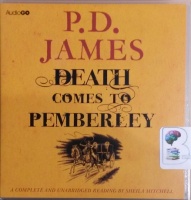 Death Comes to Pemberley written by P.D. James performed by Sheila Mitchell on CD (Unabridged)£19.99 - £29.99
The year is 1803, and Darcy and Elizabeth have been married for six years.
There are now two handsome and healthy sons in the nursery, Elizabeth's beloved sister Jane and her husband Bingley live nearby and the orderly world of Pemberley seems unassailable.
New In April 2019 Part 3
(in alphabetical order)
A Better World - Book Two of the Brilliance Trilogy written by Marcus Sakey performed by Luke Daniels on CD (Unabridged)£14.99

The highly-anticipated sequel to the Edgar nominated Brilliance The brilliants changed everything. Since 1980, 1% of the world has been born with gifts we'd only dreamed of. The ability to sense a person's most intimate secrets, or predict the stock market, or move virtually unseen. For thirty years the world has...

A Touch of Crimson - A Renegade Angels Novel written by Sylvia Day performed by Luke Daniels on CD (Unabridged)£14.99

From the No. 1 international bestselling author of the Crossfire series, A Touch of Crimson is the first novel in Sylvia Day's sensationally sexy Renegade Angels series. If you fell for Gideon Cross, wait until you meet the men who really are out of this world... Adrian Mitchell is an angel of immense power and an...

American Values - Lessons I Learned from My Family written by Robert F. Kennedy Jr. performed by Stephen Graybill on CD (Unabridged)£24.99

With rich detail, compelling honesty, and a storyteller's gift, RFK Jr. describes growing up Kennedy in a tumultuous time in history that eerily echoes the issues of nuclear confrontation, religion, race, and inequality that we confront today. This powerful book combines the best aspects of memoir and political history.

Before and Again written by Barbara Delinsky performed by Mary Stuart Masterson on CD (Unabridged)£14.99

The brand-new novel from New York Times best-selling author Barbara Delinsky. Mackenzie Cooper took her eyes off the road for just a moment, but the resulting collision was enough to rob her of her life as she knew it. Forced to start again, she moved to a small town under a new name - Maggie Reid - and...

Calamity - The Reckoners Book Three written by Brandon Sanderson performed by MacLeod Andrews on CD (Unabridged)£14.99

They told David it was impossible - that even the Reckoners had never killed a High Epic. Yet Steelheart - invincible, immortal, unconquerable - is dead. And he died by David's hand. Eliminating Steelheart was supposed to make life more simple. Instead it only made David realize he has questions. Big ones.

Climate of Hope written by Michael Bloomberg and Carl Pope performed by Charles Pellett and Carl Pope on CD (Unabridged)£24.99

This program is read by Carl Pope and Charles Pellett with a preface read by the author, Mayor Michael Bloomberg. From Mayor Michael Bloomberg and former head of the Sierra Club Carl Pope comes a manifesto on how the benefits of taking action on climate change are concrete, immediate, and immense.

Coraline written by Neil Gaiman performed by Dawn French on Cassette (Abridged)£39.99

When Coraline moves with her parents to a new house she is fascinated by the fact that their 'house' is in fact only half of the house! Divided in to flats years before, there is a brick wall behind a door where once there was a corridor and one day it is corridor again down which the intrepid Coraline wanders.

Dark Saturday written by Nicci French performed by Beth Chalmers on CD (Unabridged)£29.99

Psychotherapist Frieda Klein assesses an incarcerated woman convicted of murder and begins to suspect that the girl is innocent, only to find herself targeted by someone who intends to keep the truth hidden.

Dawn written by Elie Wiesel performed by George Guidall on CD (Unabridged)£19.99

With the coming of dawn is the coming of death for a captured English officer in British-controlled Palestine. Elisha, a young Israeli freedom fighter, is his executioner. Ordered to kill the officer in reprisal for Britain's execution of a Jewish prisoner, Elisha thinks about his past-a sorrowful memory of....

Defending Jacob written by William Landay performed by Grover Gardner on CD (Unabridged)£24.99

When his fourteen-year-old son is charged with the murder of a fellow student, assistant district attorney Andy Barber is torn between loyalty and justice as facts come to light that lead him to question how well he knows his own son.

Drop Dead Healthy written by A.J. Jacobs performed by A.J. Jacobs on CD (Unabridged)£24.99

New York Times best-selling author and king of "immersion journalism" A.J. Jacobs tackles his most challenging experiment yet: a yearlong mission to radically improve every element of his body and mind - from his brain to his fingertips to his abs. Having lifted his spirit in The Year of Living Biblically and sharpened..

Fear Nothing written by Lisa Gardner performed by Kirsten Potter on CD (Unabridged)£14.99

Heart-racing suspense and irresistable characters from the best-selling author of Touch & Go, Catch Me, Love You More, and many others. My name is Dr Adeline Glen. Due to a genetic condition I can't feel pain. All Boston Detective D. D. Warren remembers is walking the crime scene. Next, a creaking...

Guided Meditations - Gold written by Donna Stewart performed by Donna Stewart on CD (Unabridged)£19.99

This collection of twenty short, themed meditations, with music by Llewellyn, will appeal not only to novices but also to more experienced meditators. The first part focuses on incorporating meditations into our daily lives with specific meditations to use at key times of the day--upon waking, at lunchtime,..

Hannibal and Me - What History's Greatest Military Strategist Can Teach Us About Success and Failure written by Andreas Kluth performed by Sean Runnette on CD (Unabridged)£39.99

The lives of Hannibal and his Roman enemies are the stuff of legend. But these classic stories contain truths with relevance today: The seeds of our successes lie in our failures, and within our successes are the kernels of our failure. Knowing how to recognize these paradoxes will help us to be more effective at...

His Kidnapper's Shoes written by Maggie James performed by Nico Evers-Swindell and Susan Duerden on CD (Unabridged)£19.99

Daniel is my son. He has always been mine. And he always will be. On some level deep inside, Laura Bateman knows something is wrong. That her relationship with her son is not what it should be. That it is based on lies. But bad things have happened to Laura. Things that change a person. Forever.

How We Work - Live Your Purpose, Reclaim Your Sanity and Embrace The Daily Grind written by Leah Weiss PhD performed by Caroline Slaughter on CD (Unabridged)£24.99

"I have long thought that what the Buddha taught can be seen as a highly developed science of mind which, if made more accessible to a lay audience, could benefit many people. I believe that Dr. Weiss's book, in combining such insights with science and good business practice, offers an effective mindfulness...

I See Life Through Rose-Colored Glasses written by Lisa Scottoline and Francesca Serritella performed by Lisa Scottoline and Francesca Serritella on CD (Unabridged)£19.99

In I See Life Through Rosé-Colored Glasses, the bestselling mother/daughter pair is back with another hilarious and heartfelt collection of essays about the possibilities and pitfalls of everyday life. The New York Times bestselling mother daughter duo are back with more hilarious, witty, and true tales from their...

Madam Secretary written by Madeline Albright performed by Madeline Albright on CD (Abridged)£9.99

The highest-ranking woman in the history of U.S. government chronicles the story of her life, from her childhood as a Czechoslovakian refugee through her rise to power in the world of international diplomacy and policy-making, detailing her two terms as Secretary of State, her personal life, and the...

Making Mistakes on Purpose - Sequel to Ms. Rapscott's Girls written by Elise Primavera performed by Katherine Kellgren on CD (Unabridged)£24.99

Students at a whimsical school for children of busy parents learn silly lessons about manners, friendship, and going far in life, in book two of the series that's tailor-made for a new generation of Mary Poppins fans Great Rapscott School for the Daughters of Busy Parents is not your typical boarding school.

Marked - Servents of Fate Series written by Sarah Fine performed by Emily Foster on CD (Unabridged)£14.99

In a broken landscape carved by environmental collapse, Boston paramedic Cacia Ferry risks life and limb on the front lines of a fragile and dangerous city. What most don't know - including her sexy new partner, Eli Margolis - is that while Cacy works to save lives, she has another job ferrying the dead to...

My Country Versus Me - The First-Hand Account by the Los Alamos Scientist Who Was Falsely Accused of Being a Spy written by Wen Ho Lee with Helen Zia performed by Fred Stella on CD (Unabridged)£29.99

For the first time, Wen Ho Lee speaks out: about his work at Los Alamos and his experiences with the FBI, about his arrest and imprisonment. In January of 1999, the arrest of Wen Ho Lee, the Los Alamos scientist who was falsely accused of espionage by the US government and imprisoned without trial, sparked...

My Patients Like Treats - Tales from a House-Call Veterinarian written by Duncan MacVean DVM performed by Patrick Lawlor on CD (Unabridged)£14.99

It's all fun and games until somebody ends up in a cone. Physicians used to make house calls. Today, a few veterinarians still do. Duncan MacVean, DVM, is one such vet. His patients range from cats and dogs to pigs and lizard—each of them a unique personality. Every animal and every home is different...

My Sister and Other Liars written by Ruth Dugdall performed by Henrietta Meire on CD (Unabridged)£9.99

Sam is 17, starving herself and longing for oblivion. Her sister, Jena, is mentally scarred and desperate to remember. Between them, they share secrets too terrible to recall. Eighteen months earlier, Sam was still full of hope: hope that she could piece together Jena's fragmented memory after the vicious attack...

Passion and Purpose - The Power of Conscious Capitalism written by John Mackey performed by John Mackey on CD (Unabridged)£9.99

Business quiz: If your company has to decide between doing what's right and making a profit, which should it be? Answer: both. If that seems like a fantasy, then you should hear what Whole Foods Market CEO John Mackey has to say. Mackey owes his astounding success to "conscious business" - a revolutionary...

Pegasus written by Danielle Steel performed by Malcolm Hillgartner on CD (Abridged)£9.99

One life-changing war. A love story that would echo across the decades… On the cusp of the Second World War in Europe, Nicolas and Alex are two widowed men raising their children alone. They lead contented, peaceful lives, until a long-buried secret about Nicolas's ancestry threatens his family's safety…

Prince Harry - Brother, Soldier and Son written by Penny Junor performed by Penny Junor on CD (Unabridged)£29.99

This is the Prince Harry you've never heard about before. Published in celebration of his 30th birthday, this is the story behind the tabloid stories. The Prince who has the power to make or break. The maverick Prince, who is brilliant, impetuous, and unpredictable. The Prince who with his unique talents, charm ...

Reckless written by Cornelia Funke performed by Elliot Hill on CD (Unabridged)£39.99

Beyond the mirror, the darkest fairy tales come alive.... For years, Jacob Reckless has enjoyed the Mirrorworld's secrets and treasures. Not anymore. His younger brother has followed him. Now dark magic will turn the boy to beast, break the heart of the girl he loves, and destroy everything Jacob holds...

Redemption - Martin Luther King Jr.'s Last 31 Hours written by Joseph Rosenbloom performed by J.D. Jackson on CD (Unabridged)£24.99

This is a close up and intimate book about the last fateful hours of Martin Luther King, Jr.'s life. It draws on dozens of interviews by the author with people who were immersed in the Memphis events, as well as on recently released documents from archives in Atlanta. The fresh material yields a wealth...

Resilience - Two Sisters and a Story of Mental Illness written by Jessie Close with Pete Earley performed by Jessie Close and Glenn Close on CD (Unabridged)£14.99

At a young age, Jessie Close struggled with symptoms that would transform into severe bipolar disorder in her early twenties, but she was not properly diagnosed until the age of fifty. Jessie and her three siblings, including actress Glenn Close, spent many years in the Moral Re-Armament cult. Jessie passed...

Searching for Jesus - New Discoveries in the Quest for Jesus of Nazareth written by Robert J. Hutchinson performed by Bill Russell on CD (Unabridged)£29.99

For more than a century, Bible scholars and university researchers have been systematically debunking what ordinary Christians believed about Jesus of Nazareth. But what if the most recent Biblical scholarship actually affirmed the New Testament? What if Jesus was not a zealot revolutionary or a Greek...

Secrets of the Secret Service - The History and Uncertain Future of the U.S. Secret Service written by Gary J. Byrne performed by Pete Larkin on CD (Unabridged)£19.99

From the author of the number-one New York Times best seller Crisis of Character comes an explosive new exposé of the Secret Service. The United States Secret Service is tasked with protecting our presidents, their families, and the complex in which they live and work. Given this important mission, world...

Sky Dragons - Dragonriders of Pern written by Anne McCaffrey performed by Emily Durante on CD (Unabridged)£29.99

From the New York Times best-selling mother-and-son team of Anne McCaffrey and Todd McCaffrey comes the final installment in the riveting Pern saga that began with Todd's solo novel, Dragonsblood. Now, with all of Pern imperiled by the aftereffects of a plague that killed scores of dragons and left the planet...

Strangers Tend to Tell Me Things - A Memoir of Love, Loss and Coming Home written by Amy Dickinson performed by Amy Dickinson on CD (Unabridged)£14.99

In Strangers Tend to Tell Me Things--her follow-up memoir to the NYT bestselling The Mighty Queens of Freeville--America's most popular advice columnist, "Ask Amy," shares her journey of family, second chances, and finding love. By peeling back the curtain of her syndicated advice column, Amy Dickinson...

Tell Me More - Stories about the 12 Hardest Things I'm Learning to Say written by Kelly Corrigan performed by Kelly Corrigan on CD (Unabridged)£19.99

NEW YORK TIMES BESTSELLER - A story-driven collection of essays on the twelve powerful phrases we use to sustain our relationships, from the bestselling author of Glitter and Glue and The Middle Place "Kelly Corrigan takes on all the big, difficult questions here, with great warmth and courage."--Glennon Doyle

The Dawn of Innovation - The First American Industrial Revolution written by Charles R. Morris performed by David Colacci on CD (Unabridged)£29.99

In the thirty years after the Civil War, the United States blew by Great Britain to become the greatest economic power in world history. That is a well-known period in history, when titans like Andrew Carnegie, John D Rockefeller, and J. P. Morgan walked the earth.But as Charles R. Morris shows us, the platform for..

The Great Good Thing written by Andrew Klavan performed by Andrew Klavan on CD (Unabridged)£19.99

How did a New York-born, Jewish, former-atheist novelist and screenwriter - a winner of multiple Edgar Awards, whose books became films with Clint Eastwood and Michael Douglas - find himself at the age of 50 being baptized and confessing Jesus as Lord? That's a tale worth telling. From his childhood...

The King's Speech - How One Man Saved the British Monarchy written by Mark Logue and Peter Conradi performed by Simon Vance on CD (Unabridged)£19.99

The King's Speech was written by London Sunday Times journalist Peter Conradi and Mark Logue-grandson of Lionel Logue, whose recently discovered diaries and correspondence contain fascinating details about these true events. At the urging of his wife, Elizabeth, the Duke of York (known to the royal...

The Laws of Medicine - Filed Notes from an Uncertain Science written by Siddhartha Mukherjee performed by Santino Fontana on CD (Unabridged)£14.99

Essential, required listening for doctors and patients alike: A Pulitzer Prize-winning author and one of the world's premiere cancer researchers reveals an urgent philosophy on the little-known principles that govern medicine—and how understanding these principles can empower us all. Over a decade ago...

The Life of Our Lord written by Charles Dickens performed by David Aikman on CD (Unabridged)£29.99

"I am very anxious that you should know something about the History of Jesus Christ. For everybody ought to know about Him. No one ever lived who was so good, so kind, so gentle, and so sorry for all people who did wrong, or were in any way ill or miserable, as He was." Charles Dickens wrote The Life of Our...

The Lion written by Nelson DeMille performed by Scott Brick on CD (Unabridged)£29.99

John Corey, former NYPD Homicide detective and special agent for the Anti-Terrorist Task Force, is back on the trail of Asad Khalil, the notorious Libyan terrorist known as 'The Lion'. Corey and his partner, agent Kate Mayfield, tracked Khalil across the US after his threats to wipe out the US in a horrific wave...

The Mindful Child - How to Help Your Kid Manage Stress and Become Happier, Kinder and More Compassionate written by Susan Kaiser Greenland performed by Angela Brazil on CD (Unabridged)£24.99

The techniques of mindful awareness have helped millions of adults reduce stress in their lives. Now, children-who are under more pressure than ever before-can learn to protect themselves with these well-established methods adapted for their ages. Based on a program affiliated with UCLA, The Mindful...

The Palace Job written by Patrick Weekes performed by Justine Eyre on CD (Unabridged)£9.99

Loch is seeking revenge. It would help if she wasn't in jail. The plan: To steal a priceless elven manuscript that once belonged to her family, but is now in the hands of the most powerful man in the Republic. To do so, Loch - former soldier, former prisoner, and current fugitive - must assemble a crack team...

The Perfume Burned His Eyes written by Michael Imperioli performed by Michael Imperioli on CD (Unabridged)£14.99

Matthew is a sixteen-year-old living in Jackson Heights, Queens, in 1976. After he loses his two most important male role models, his father and grandfather, his mother uses her inheritance to uproot Matthew and herself to a posh apartment building in Manhattan. Although only three miles away from his...

The Perricone Promise - Look Younger, Live Longer in Three Easy Steps written by Nicholas Perricone MD performed by Lloyd Sherr and Nicholas Perricone MD on CD (Unabridged)£9.99

In his previous books, Dr. Nicholas Perricone revealed the secrets to younger looking skin. However, in order to truly look and feel younger, listeners need to know how to preserve the entire body. The Perricone Promise outlines a revolutionary 28-day programme to help readers stay young. What's the secret?

The Shawl written by Cynthia Ozick performed by Yelena Shmulenson on CD (Unabridged)£14.99

At once fiercely immediate and complex in their implications, "The Shawl" and "Rosa" succeed in imagining the unimaginable: the horror of the Holocaust and the emptiness of its aftermath. They were written in 1977 but were first published in the early 1980s in The New Yorker. Both "The Shawl" and "Rosa" won...

The Wasp Factory written by Iain Banks performed by Peter Kenny on CD (Unabridged)£29.99

Frank, no ordinary sixteen-year-old, lives with his father outsIde a remote Scottish village. Their life is, to say the least, unconventional. Frank's mother abandoned them years ago: his elder brother Eric is confined to a psychiatric hospital; and his father measures out his eccentricities on an imperial scale.

The Wisdom and Teachings of Stephen R. Covey written by Stephen R. Covey performed by Jesse Boggs and Sean Covey on CD (Unabridged)£14.99

This commemorative collection captures the essence of Dr. Stephen R. Covey's most profound teachings on business, success, management, family, and love. After Dr. Covey passed away on July 16, 2012, there was an outpouring of emotion for the loss of one of the world's great thinkers on success and leadership.

Washington Journal - Reporting Watergate and Richard Nixon's Downfall written by Elizabeth Drew performed by Jo Anna Perrin on CD (Unabridged)£39.99

Unfolding over the course of a single year, from September 1973 to August 1974, Washington Journal is the record of the near-dissolution of a nation's political conscience-told from within. In this book, we see corruption in its most prosaic and grandest forms, along with occasional flashes of decency, ethics...

When the Devil Dances written by John Ringo performed by Marc Vietor on CD (Unabridged)£14.99

After five years of battling the Posleen invaders, human civilization is down to this: A handful of valleys in the Rocky Mountains, the Appalachians, Fargo, North Dakota and the Cumberland Basin.Only in the Cumberland Basin and the Ohio Valley do humans retain culture, philosophy, and learning. Only in...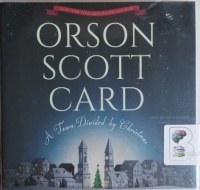 A Town Divided by Christmas written by Orson Scott Card performed by Emily Rankin on CD (Unabridged)£19.99
It began with a quarrel over which newborn should be the baby Jesus in the town's Christmas pageant. Decades later, two scientists arrive to study small-town genetic patterns, only to run up against the invisible walls that split the leading citizens into two congregations that can only be joined by love and...
---
---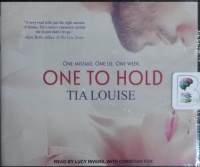 One to Hold written by Tia Louise performed by Lucy Rivers and Christian Fox on CD (Unabridged)£24.99
Derek Alexander is a retired Marine, ex-cop, and the top investigator in his field. Melissa Jones is a small-town girl trying to escape her troubled past. When the two intersect in a bar in Arizona, their sexual chemistry is off the charts. But what is revealed during their "one week stand" only complicates matters...
---
---
---
Timeless written by R.A. Salvatore performed by Victor Bavine on CD (Unabridged)£29.99
At long last, New York Times bestselling author R. A. Salvatore returns with one of fantasy's most beloved and enduring icons, the dark elf Drizzt Do'Urden, in an all-new trilogy full of swordplay, danger, and imaginative thrills. Centuries ago, in the city of Menzoberranzan, the City of Spiders, the city of drow, nestled...
---
---
---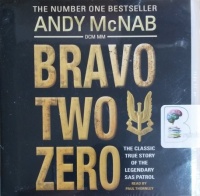 Bravo Two Zero - The Classic True Story of the Legendary SAS Patrol written by Andy McNab performed by Paul Thornley on CD (Unabridged)£19.99
January 1991. IRAQ. Eight members of the SAS regiment embark upon a top secret mission to infiltrate deep behind enemy lines. Under the command of Sergeant Andy McNab, they are to sever a vital underground communication link and to seek and destroy mobile Scud launchers. Their call sign: BRAVO...
---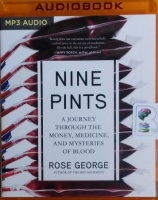 Nine Pints - A Journey Through the Money, Medicine and Mysteries of Blood written by Rose George performed by Karen Cass on MP3 CD (Unabridged)£19.99
An eye-opening exploration of blood, the lifegiving substance with the power of taboo, the value of diamonds and the promise of breakthrough science Blood carries life, yet the sight of it makes people faint. It is a waste product and a commodity pricier than oil. It can save lives and transmit deadly infections.
---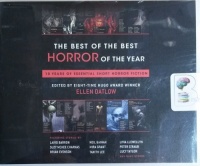 The Best of The Best Horror of the Year - 10 Years of Essential Short Horror Fiction written by Various Famous Horror Authors performed by Tim Campbell and Emily Sutton-Smith on CD (Unabridged)£24.99
***One of Publishers Weekly's "Most Anticipated Books of Fall 2018"*** A group of mountain climbers, caught in the dark, fight to survive their descent; in the British countryside, hundreds of magpies ascend into the sky, higher and higher, until they seem to vanish into the heavens; a professor and his student...
---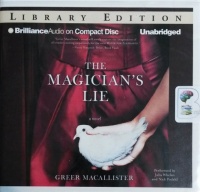 The Magician's Lie written by Greer Macallister performed by Julia Whelan and Nick Podehl on CD (Unabridged)£24.99
Water for Elephants meets The Night Circus in The Magician's Lie, a debut novel in which the country's most notorious female illusionist stands accused of her husband's murder - and she has only one night to convince a small-town policeman of her innocence. The Amazing Arden is the most famous female...
---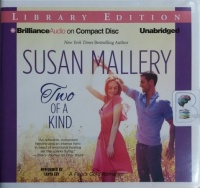 Two of a Kind written by Susan Mallery performed by Tanya Eby on CD (Unabridged)£24.99
Felicia Swift never dreamed she'd hear a deep, sexy voice from her past in tiny Fool's Gold, California. The last time Gideon Boylan whispered in her ear was half a world away…on the morning after the hottest night of her life. Her freaky smarts have limited her close friendships, and romance, but she came to...
---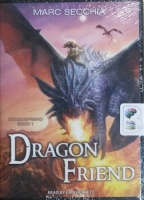 Dragonfriend written by Marc Secchia performed by Erin Bennett on MP3 CD (Unabridged)£19.99
Stabbed. Burned by a dragon. Abandoned for the windrocs to pick over. The traitor Ra'aba tried to silence Hualiama forever, but he reckoned without the strength of a dragonet's paw and the courage of a girl who refused to die.Only an extraordinary friendship will save Hualiama's beloved kingdom of Fra'anior..
---
---
Marlena written by Julie Buntin performed by Emma Galvin on CD (Unabridged)£39.99
Cat is fifteen and the lonely new girl in town. Until she meets her neighbour, the manic, beautiful, pill-popping Marlena. Cat is quickly lured into Marlena's roller-coaster orbit by little more than an arched eyebrow and a shake of white-blonde hair. Within one intense, obsessive year of friendship, Marlena is ...
---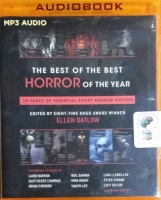 The Best of The Best Horror of the Year - 10 Years of Essential Short Horror Fiction written by Various Famous Horror Authors performed by Tim Campbell and Emily Sutton-Smith on MP3 CD (Unabridged)£19.99
***One of Publishers Weekly's "Most Anticipated Books of Fall 2018"*** A group of mountain climbers, caught in the dark, fight to survive their descent; in the British countryside, hundreds of magpies ascend into the sky, higher and higher, until they seem to vanish into the heavens; a professor and his student track a zombie...
---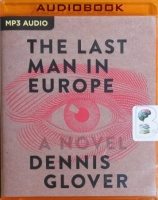 The Last Man in Europe written by Dennis Glover performed by Simon Mattacks on MP3 CD (Unabridged)£19.99
"There are just a few writers whose work is so distinctive, definitive, and important their very name describes a whole world, like 'Orwellian.' Dennis Glover has written a novel that captures George Orwell as he began to write the book he saw as the culmination of all he'd learned in a bloody century about...
---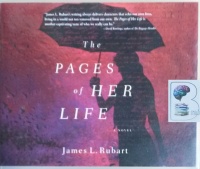 The Pages of Her Life written by James L. Rubart performed by Sandra Dee Robinson on CD (Unabridged)£19.99
Allison Moore is faced with a daunting question: How do you stand up for yourself when it means losing everything? Allison Moore is making it. Barely. The Seattle area architecture firm she started with her best friend is struggling, but at least they're free from the games played by the corporate world.
---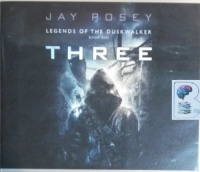 Three - Legends of the Duskwalker Book 1 written by Jay Posey performed by Luke Daniels on CD (Unabridged)£19.99
The world has collapsed, and there are no heroes any more.His name is Three, a travelling gun for hire in a dying world. He has no allegiances, no family, no ties.Against his better judgment, he accepts the mantle of protector to a sick woman on the run, and her young son. Together they set out across the plains...
---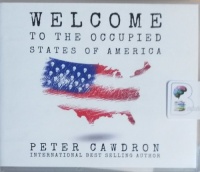 Welcome to the Occupied States of America written by Peter Cawdron performed by Lauren Ezzo on CD (Unabridged)£19.99
Ashley Kelly is your typical American teenager - or she would be if it wasn't for the cluster bomb that crippled her. Seven years after the invasion, over a hundred million Americans have been displaced by the war, with millions more dead. Ash has spent seven years learning to walk again, and she'll be...
---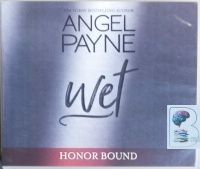 Wet - Honor Bound Series written by Angel Payne performed by Aiden Snow on CD (Unabridged)£19.99
T-Bomb, Tait Bommer's call-sign, has never described him more accurately. A loose cannon with a penchant for pissing people off, he's now responsible for a major screw-up during the First Special Forces Group's most recent mission. His mess has earned him two weeks of mandated R&R on the shores of Kauai...