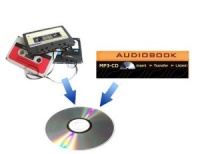 3 Hour Fixed Price Audio Transfer£15.00
This is the fixed price £15 item to be used when ordering conversion of a sub 3 hour Audio Cassette or MP3 CD title.
---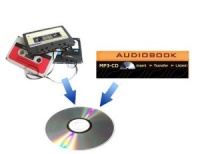 Large Fixed Price Audio Transfer Service£35.00
This is the fixed price £35.00 item to be used when ordering conversion of a 6-9 hour Audio Cassette or MP3 CD title.
---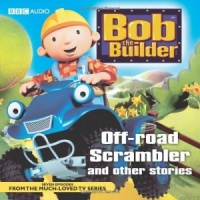 Bob the Builder - Off-Road Scrambler written by Bob the Builder Team performed by Bob the Builder Team on CD (Unabridged)£2.99
This title includes seven episodes from the hugely popular series featuring Bob the Builder, Roley, Lofty, Dizzy, Scoop, Muck and Spud - as seen on BBC TV.
---
---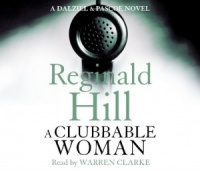 A Clubbable Woman written by Reginald Hill performed by Warren Clarke on CD (Abridged)£9.99 - £11.99
Reginald Hill's first Dalziel and Pascoe novel.
When Connon got back from the Rugby Club, his wife was even more uncommunicative than usual. Five hours later, when she still hadn't moved, Connon noticed that the front of her head had been caved in.
---
---
---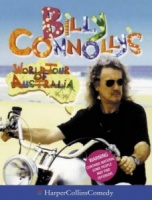 Billy Connolly's World Tour of Australia written by Billy Connolly performed by Billy Connolly on CD (Abridged)£7.99
Travelling by plane, motorbike, boat and foot, Billy Connolly tours the country performing his stage show and delivers and individual commentary on all things Australian.
---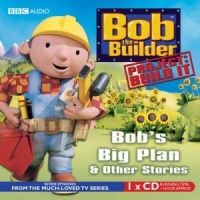 Bob the Builder - Bob's Big Plan written by Bob the Builder Team performed by Bob the Builder Team on CD (Unabridged)£11.99
You'll love these great new stories about "Bob the Builder" and his friends! In "Bob's Big Plan", a special extended episode, Bob hears that Sunflower Valley, where he and his brother Tom used to camp, is being developed.
---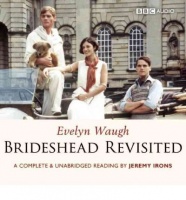 Brideshead Revisited written by Evelyn Waugh performed by Jeremy Irons on CD (Unabridged)£39.99 - £49.99
Brideshead Revisited is Evelyn Waugh's stunning novel of duty and desire set amongst the decadent, faded glory of the English aristocracy in the run-up to the Second World War.
Performed brilliantly by Jeremy Irons
---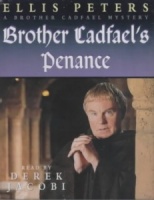 Brother Cadfael's Penance written by Ellis Peters performed by Derek Jacobi on Cassette (Abridged)£4.99
A Genius Performance by Derek Jacobi!
'And in this year of our Lord, 1145, now drawing to its close, chaotic events had seemed to be offering promise, however faint as yet, that even the two cousins battling wearily for the throne must despair of force and look around for another way of settling disputes.'
---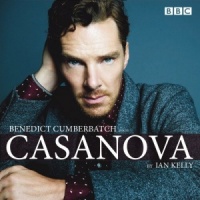 Casanova written by Ian Kelly performed by Benedict Cumberbatch on CD (Abridged)£9.99
Benedict Cumberbatch reads Ian Kelly's biography of one of the most beguiling and controversial individuals of any age.
---
---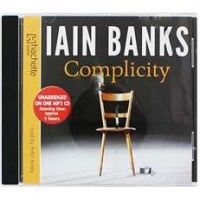 Complicity written by Iain Banks performed by Peter Kenny on MP3 CD (Unabridged)£4.99
An exploration of the morality of greed, corruption and violence. When several prominent people die mysteriously, the police beat a path to the door of an Edinburgh journalist known for his drug abuse and total commitment to computer games.
---
---
End in Tears written by Ruth Rendell performed by Nigel Anthony on CD (Unabridged)£29.99
A Genius Performance by Nigel Anthony!
Inspector Wexford investigates a series of murders - someone dies under a falling chunk of concrete and Amber Marshalson is beaten to death. After a short while it appears that the murders are connected. When another body is found it appears that a serial killer might be at work. Wexford will find this one of his toughest cases ever.
---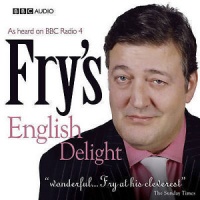 Fry's English Delight written by Stephen Fry performed by Stephen Fry on CD (Abridged)£3.99
A Genius Performance by Stephen Fry!
"Current Puns": Why does our language groan with the weight of puns? What exactly is a pun? And who, or what, is the Thief of Bad Gags? "Metaphor".
---
New In April 2019 Part 2
(in alphabetical order)
3,096 Days In Captivity - The True Story of My Abduction, Eight Years of Enslavement and Escape written by Natascha Kampusch performed by Jennifer Scapetis-Tycer on CD (Unabridged)£29.99

On March 2nd, 1998, ten-year-old Natascha Kampusch was kidnapped, and found herself locked in a house that would be her home for the next eight years. She was starved, beaten, treated as a slave, and forced to work for her deranged captor. But she never forgot who she was, and she never gave up hope...

A Christmas Carol written by Charles Dickens performed by Tim Curry on CD (Unabridged)£16.99

This version of Charles Dickens's A Christmas Carol, masterfully narrated by Tim Curry, was available for a limited time last year, and now it's back. This one-of-a-kind performance puts a unique spin on a treasured classic, and served as the inspiration for the exciting new line of Audible Signature Classics...

A Glimmer of Hope written by Steve McHugh performed by Elizabeth Knowelden on CD (Unabridged)£24.99

From Steve McHugh, the bestselling author of The Hellequin Chronicles, comes a new urban fantasy series packed with mystery, action, and, above all, magic. Layla Cassidy has always wanted a normal life, and the chance to put her father's brutal legacy behind her. And in her final year of university she's...

A Matter of Loyalty written by Anselm Audley and Elizabeth Edmondson performed by Michael Page on CD (Unabridged)£19.99

January 1954. Mists cover the hills around Selchester. Someone at the research facility known as the Atomic is leaking secrets to Soviet Russia, and when nuclear scientist Bruno Rothesay goes missing, the British Intelligence Services are convinced he's the mole. Hugo Hawksworth isn't so sure.

A Naturalist at Large - The Best Essays of Bernd Heinrich written by Bernd Heinrich performed by Rick Adamson on CD (Unabridged)£14.99

From one of the finest scientists and writers of our time comes an engaging record of a life spent in close observation of the natural world, one that has yielded marvelous, mind-altering insight and discoveries. In essays that span several decades, Bernd Heinrich finds himself at his beloved camp in Maine...

All Quiet on the Western Front written by Erich Maria Remarque performed by Tom Lawrence on CD (Unabridged)£24.99

The story is told by a young 'unknown soldier' in the trenches of Flanders during the First World War. Through his eyes we see all the realities of war; under fire, on patrol, waiting in the trenches, at home on leave, and in hospitals and dressing stations. Although there are vividly described incidents...

Armageddon's Children written by Terry Brooks performed by Nick Landrum on CD (Unabridged)£9.99 - £19.99

Terry Brooks' Shannara series, launched in 1977 with THE SWORD OF SHANNARA, is a landmark in the fantasy genre and remains one of the bestselling fantasy series of all time. With this new series, a new chapter in the Shannara legend begins.

Beauvallet written by Georgette Heyer performed by Cornelius Garrett on CD (Unabridged)£24.99

Sir Nicholas Beauvallet has fallen in love with a Spanish noblewoman. She and her father were aboard a galleon captured by Sir Nicholas. He vows to make her his bride even though it means returning the pair to Spain and entering the lion's den.

Come Home to Me written by Liz Talley performed by Shannon McManus on CD (Unabridged)£9.99

Healing the wounds of the past doesn't come easy in this novel of friendship and forgiveness from award-winning author Liz Talley. Summer Valentine has returned to Moonlight, South Carolina, a very different woman from the naive wallflower who left years before. These days she's straightforward and ...

Counter-Clock World written by Philip K Dick performed by Patrick Lawlor on CD (Unabridged)£19.99

In a world where time has begun moving backward, powerful prophet Anarch Peak is among those who have risen from the dead, but that may not last long, as a number of groups seek to send him back to the grave.

Currency - Book Seven of the Baroque Cycle written by Neal Stephenson performed by Simon Prebble and Kevin Pariseau on CD (Unabridged)£14.99

Daniel Waterhouse finds himself embroiled in a dark conflict that has been raging in the shadows for decades. It is a secret war between the brilliant, enigmatic Master of the Mint (and closet alchemist) Isaac Newton and his archnemesis, the insidious counterfeiter Jack the Coiner, a.k.a. Jack Shaftoe, King...

Dracula's Guest and Other Stories written by Bram Stoker performed by Rupert Degas on CD (Unabridged)£14.99

Best known for his masterpiece of horror, Dracula, Bram Stoker wrote a number of other novels and many short stories, all on supernatural themes or filled with a physical terror reminiscent of Poe. Dracula's Guest was originally part of the great novel, but was excised and published separately.

Expectation Hangover - Overcoimg Disappointment in Work, Love and Life written by Christine Hassler performed by Christina Traister on CD (Unabridged)£24.99

When our expectations are met and things go according to plan, we feel a sense of accomplishment and pride. Risking little, we feel safe, in control, and on-track. But when life throws us a curveball or does not live up to our expectations, we end up with an Expectation Hangover. This particular brand...

Flashman written by George MacDonald Fraser performed by Rupert Penry-Jones on CD (Abridged)£14.99 - £29.99

Harry Flashman: the unrepentant bully of Tom Brown's schooldays, now with a Victoria Cross, has three main talents – horsemanship, facility with foreign languages and fornication. A reluctant military hero, Flashman plays a key part in most of the defining military campaigns of the 19th century....

Improvement written by Joan Silber performed by Cassandra Campbell, Adenrele Ojo, Hillary Huber and Kate Reading on CD (Unabridged)£29.99

WINNER FOR THE 2018 PEN/FAULKNER AWARD FOR FICTION WINNER OF THE NATIONAL BOOK CRITICS CIRCLE AWARD FOR FICTION AUTHOR IS THE WINNER OF THE 2018 PEN/MALAMUD AWARD FOR EXCELLENCE IN THE SHORT STORY Named 1 of 6 New Paperbacks You Should Read in August by Vulture ....

In The Wake written by Helen Trevorrow performed by Emma Powell on MP3 CD (Unabridged)£12.99

When a body is found floating in London's Royal Albert Dock, successful public relations expert Kay Christie is sent to quiet the media, but things get complicated when it emerges that she knew the victim. As events spiral out of control, Kay discovers that those close to her may be harbouring another...

Indignation written by Philip Roth performed by Ray Chase on CD (Unabridged)£19.99

In 1951, the second year of the Korean War, a studious, law-abiding, and intense youngster from Newark, New Jersey, Marcus Messner, begins his sophomore year on the pastoral, conservative campus of Ohio's Winesburg College. And why is he there and not at a local college in Newark where he originally enrolled?

Losing Faith written by Adam Mitzner performed by David Marantz on CD (Unabridged)£14.99

From the acclaimed author Publishers Weekly called "a gifted writer" comes this nail-biting legal thriller in the best-selling tradition of John Grisham and Scott Turow. Aaron Littmann, the chairman of one of the country's most prestigious law firms, has just been contacted by a high-profile defense attorney...

Motivate Yourself - Get The Life You Want, Find Purpose and Achieve Fulfilment written by Andro Donovan performed by Deryn Edwards on MP3 CD (Unabridged)£12.99

Do you want to feel more productive, more present, and more inspired by your own life? Motivate Yourself offers practical strategies to improve your productivity and gives you the know-how to create the life you want. Learn how to move past your self-doubt and propel yourself into living your dream.

Murmurs of Earth - The Voyager Interstellar Record written by Carl Sagan et al performed by Timothy Ferris, Ann Druyan, Nick Sagan and Jon Lomberg on CD (Unabridged)£19.99

In 1977, two extraordinary spacecraft called Voyager were launched to the stars. Affixed to each Voyager craft was a gold-coated copped phonograph record as a message to possible extra-terrestrial civilizations that might encounter the spacecraft in some distant space and time. Each record contained...

Private - The Royals written by James Patterson with Rees Jones performed by Jay Snyder and Christian Coulson on CD (Unabridged)£6.99

God save the Queen-only Private can save the Royal Family.

Private is the most elite detective agency in the world. But when kidnappers threaten to execute a Royal Family member in front of the Queen, Jack Morgan and his team have just 24 hours to stop them. Or heads will roll...literally.

Regrets Only written by Erin Duffy performed by Nan McNamara on CD (Unabridged)£14.99

Claire thought she had everything a woman was supposed to want-a loving husband, a newborn son, a beautiful home in the suburbs. Then she walks in on her husband canoodling with their realtor in their newly renovated kitchen, and in an instant, her perfect life comes crashing down. With her marriage...

Royal Escape written by Georgette Heyer performed by Cornelius Garrett on CD (Unabridged)£24.99

A fascinating look into a tumultuous interlude in British history and the life of Bonnie Prince Charlie This brilliantly entertaining novel is a fictionalization of the true story of Charles II (May 29, 1630—February 6, 1685), charting his daring flight to France after the Battle of Worcester, where Cromwell and...

Sad Wind from the Sea written by Jack Higgins performed by Christopher Lane on CD (Unabridged)£19.99

The very first novel written by Jack Higgins, re-packaged to celebrate 50 years of bestsellerdom. He guesses it's around 3am. Gun runner and occasional smuggler Mark Hagen, hears a scream through the fog. He finds a girl; young, beautiful, trouble. But as Mark Hagen himself said "I love trouble, angel.

Showbiz Politics - Hollywood in American Political Life written by Kathryn Cramer Brownell performed by Pam Ward on CD (Unabridged)£29.99

Conventional wisdom holds that John F. Kennedy was the first celebrity president, in no small part because of his innate television savvy. But as Kathryn Brownell shows, Kennedy capitalized on a tradition and style rooted in California politics and the Hollywood studio system. Since the 1920s, politicians and...

Sound the Trumpet written by Gilbert Morris performed by Simon Vance on CD (Unabridged)£9.99

Daniel Bradford, a poor young Brit, is separated in a cruel twist of fate from his sister, Lyna, and left to rot in the infamous Dartmoor Prison. His only hope for escape comes when he agrees to a seven-year indenture in America. But he discovers he had traded one imprisonment for another under a cruel and...

Southern Storm - The Tragedy of Flight 242 written by Samme Chittum performed by Keith Sellon-Wright on MP3 CD (Unabridged)£9.99

On the afternoon of April 4, 1977, Georgia housewife Sadie Burkhalter Hurst looked out her front door to see a frantic stranger running toward her, his clothes ablaze, and, behind him, the mangled fuselage of a passenger plane that had just crashed in her yard. The plane, a Southern Airways DC-9-31...

The Best Cook in The World - Tales from My Momma's Table written by Rick Bragg performed by Rick Bragg on CD (Unabridged)£29.99

From the beloved, best-selling author of All Over but the Shoutin', a delectable, rollicking food memoir, cookbook, and loving tribute to a region, a vanishing history, a family, and, especially, to his mother. Margaret Bragg does not own a single cookbook. She measures in "dabs" and "smidgens" and "tads" and ...

The Essential Motivation Handbook written by Leo Babauta and Eric Hamm performed by Fred Stella on CD (Unabridged)£9.99

I've long wanted to put together a motivation book - I get emails and comments from readers every day in need of motivation to reach a goal, to stay focused, to exercise, to be productive, to just get up off their butts and do something. But I wanted to add something, add value greater than I already offer on...

The Girls in the Picture written by Melanie Benjamin performed by Kimberly Farr on CD (Unabridged)£19.99

From the New York Times best-selling author of The Swans of Fifth Avenue and The Aviator's Wife, a "rich exploration of two Hollywood friends who shaped the movies" (USA Today) - screenwriter Frances Marion and superstar Mary Pickford. "Full of Old Hollywood glamour and true details about the pair's...

The Girls of Enismore written by Patricia Falvey performed by Alana Kerr Collins on CD (Unabridged)£9.99

Victoria Bell and Rosie Killeen are best friends. Growing up in rural Ireland's County Mayo, their friendship is forged against the glorious backdrop of Ennismore House. However, Victoria, born of the aristocracy, and Rosie, daughter of a local farmer, both find that the disparity of their class and...

The Good Nurse - A True Story of Medicine, Madness and Murder written by Charles Graeber performed by Will Collyer on CD (Unabridged)£39.99

Charles Cullen, RN, was one of the most accomplished serial killers in recent history. For sixteen years, working in multiple hospitals, he had a hand in the deaths of as many as three hundred patients. Though colleagues knew-or had reason to know-what was going on, no one stopped him The Good Nurse...

The New Wild West: Black Gold, Fracking and Life in North Dakota written by Blaire Briody performed by Julie McKay on CD (Unabridged)£24.99

Williston, North Dakota, was a sleepy farm town for generations—until the frackers arrived. The oil companies moved into Williston, overtaking the town and setting off a boom that America hadn't seen since the Gold Rush. Workers from all over the country descended, chasing jobs that promised them six-figure...

The Operators - The Wild and Terrifying Inside Story of America's War in Afghanistan written by Michael Hastings performed by Lloyd James on CD (Unabridged)£19.99

General Stanley McChrystal, commander of international and US forces in Afghanistan, was living large, with staff calling him a rock star. Journalist Michael Hastings of Rolling Stone looked on as McChrystal and his staff let off steam, partying and openly bashing the Obama administration. When Hastings'...

The Picture of Dorian Gray written by Oscar Wilde performed by Edward Petherbridge on CD (Unabridged)£29.99 - £39.99

A Genius Performance by Edward Petherbridge! Dorian Gray is a child of his time. A young man who is only interested in appearances and, as the story continues, not so much about reality. He has a picture painted and makes a deal with the "devil" so that all the sins he commits are visited on the..

The Secret Agent written by Joseph Conrad performed by David Horovitch on CD (Unabridged)£39.99

Joseph Conrad's The Secret Agent is a tale of anarchism, espionage and terrorism. Our agent, a man named Mr Verloc, minds his own business while he keeps his shop in London's Soho, alongside his wife, who attends to her aged mother and disabled brother. Their lives are turned upside down when Verloc...

The Spirit Ring written by Lois McMaster Bujold performed by Jessica Almasy on CD (Unabridged)£9.99

Fiametta Beneforte dreamed of making beautiful and enchanted objets d'art, but alas her magician-goldsmith father was more likely to have her scrub the kiln than study magic. After all, it was a waste to train a mere daughter beyond the needs of the moment.Thur Ochs dreamed of escaping the icy mines...

The Witness Wore Red - The 19th Wife Who Brought Polygamous Cult Leaders to Justice written by Rebecca Musser with M. Bridget Cook performed by Rebecca Musser on CD (Unabridged)£14.99

Rebecca Musser grew up tightly wound in fear, concealing her family's polygamous lifestyle from the 'dangerous' outside world. Covered neck-to-calf in strict, modest clothing, she received a rigorous education at Alta Academy, the Fundamentalist Church of Jesus Christ of Latter Day Saints' school headed by...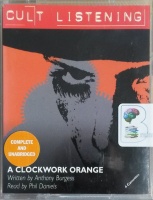 A Clockwork Orange written by Anthony Burgess performed by Phil Daniels on Cassette (Unabridged)£9.99
In this 1962 classic, a novelistic exploration of modern crime and punishment, Alex is the 15-year-old leader of his gang of "droogs" thriving in the ultraviolent future, as prophetically imagined by Burgess. Speaking a bizarre Russian-derived slang, Alex and his friends freely pillage and slash their way across...
---
---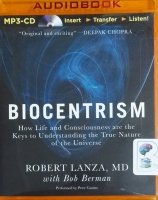 Biocentrism - How Life and Consciousness are the Keys to Understanding the True nature of the Universe written by Robert Lanza MD performed by Peter Ganim on MP3 CD (Unabridged)£19.99
Every now and then, a simple yet radical idea shakes the very foundations of knowledge. The startling discovery that the world was not flat challenged and ultimately changed the way people perceived themselves and their relationships with the world. For most humans of the 15th century, the notion of Earth...
---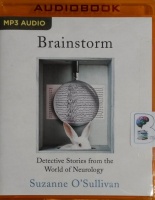 Brainstorm - Detective Stories from the World of Neurology written by Suzanne O'Sullivan performed by Christine Williams on MP3 CD (Unabridged)£19.99
The Brain Always Wins is the practical guide to improving your life through better brain management. It is based on one simple fact: our brain controls and determines everything we do! How we perceive, understand and respond to the world, how we survive, adapt and communicate, how we learn and...
---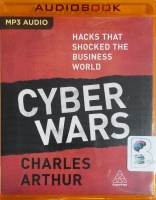 Cyber Wars - Hacks the Shocked the Business World written by Charles Arthur performed by Joe Jameson on MP3 CD (Unabridged)£19.99
Cyber Wars gives you the dramatic inside stories of some of the world's biggest cyber attacks. These are the game-changing hacks that make organisations around the world tremble and leaders stop and consider just how safe they really are. Charles Arthur provides a gripping account of why each hack...
---
---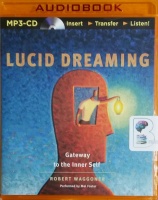 Lucid Dreaming - Gateway to the Inner Self written by Robert Waggoner performed by Mel Foster on MP3 CD (Unabridged)£19.99
Lucid Dreaming: Gateway to the Inner Self is the account of an extraordinarily talented lucid dreamer who goes beyond the boundaries of both psychology and religion. In the process, he stumbles upon the Inner Self. While lucid (consciously aware) in the dream state and able to act and interact with dream...
---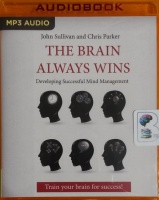 The Brain Always Wins written by John Sullivan and Chris Parker performed by Luke Mullins on MP3 CD (Unabridged)£19.99
The Brain Always Wins is the practical guide to improving your life through better brain management. It is based on one simple fact: our brain controls and determines everything we do! How we perceive, understand and respond to the world, how we survive, adapt and communicate, how we learn...
---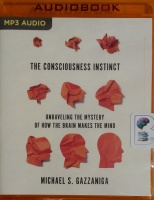 The Consciousness Instinct - Unraveling The Mystery of How The Brain Makes the Mind written by Michael S. Gazzaniga performed by David Colacci on MP3 CD (Unabridged)£19.99
"The father of cognitive neuroscience" illuminates the past, present, and future of the mind-brain problem How do neurons turn into minds? How does physical "stuff" - atoms, molecules, chemicals, and cells - create the vivid and various worlds inside our heads? The problem of consciousness has gnawed...
---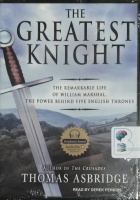 The Greatest Knight written by Thomas Asbridge performed by Derek Perkins on MP3 CD (Unabridged)£29.99
In The Greatest Knight, renowned historian Thomas Asbridge draws upon the thirteenth-century biography and an array of other contemporary evidence to present a compelling account of William Marshal's life and times. Asbridge charts the unparalleled rise to prominence of a man bound to a code of honor...
---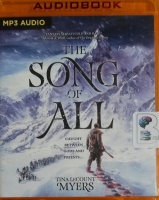 The Song of All written by Tina LeCount Myers performed by Ulf Bjorklund on MP3 CD (Unabridged)£14.99
A former warrior caught between gods and priests must fight for the survival of his family in this dark epic fantasy debut, set in a harsh arctic world inspired by Scandinavian indigenous cultures. On the forbidding fringes of the tundra, where years are marked by seasons of snow, humans war with immortals in...
---
---
X Minus One Vol. 1 - 12 Half Hour Original Radio Broadcasts written by Various Great Sci-Fi Authors performed by Karl Weber, Bob Hastings, Leon Janney and Mandel Kramer on MP3 CD (Unabridged)£24.99
X Minus One, widely regarded as one of the finest science fiction dramas ever produced for radio, was broadcast on NBC from 1955 until 1958. It began as a revival of NBC's Dimension X, which ran for just a year and a half, from 1950 to 1951. Though the first 15 episodes of X Minus One were merely new versions..
---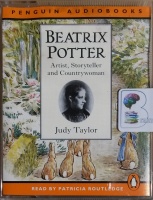 Beatrix Potter - Artist, Storyteller and Countrywoman written by Judy Taylor performed by Patricia Routledge on Cassette (Abridged)£9.99
The audiobook edition of Judy Taylor's classic biography, Beatrix Potter: Artist, Storyteller, and Countrywoman, read by the actress Patricia Routledge. Starting with the publication of The Tale of Peter Rabbit, in 1902, Beatrix Potter went on to become one of the world's most successful children's authors.
---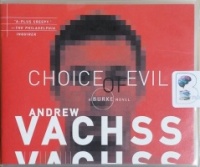 Choice of Evil written by Andrew Vachss performed by Phil Gigante on CD (Unabridged)£19.99
When his girlfriend, Crystal Beth, is gunned down at a gay rights rally in Central Park, Burke, the underground man-for-hire and expert hunter of predators, vows vengeance. But someone beats him to the task: a shadowy killer who calls himself Homo Erectus and who seems determined to wipe gay bashers...
---