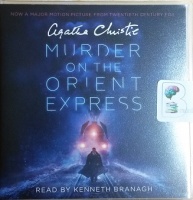 Murder on the Orient Express written by Agatha Christie performed by Kenneth Branagh on CD (Unabridged)£9.99
Agatha Christie's most famous murder mystery, read by director and star of the hugely anticipated 2017 film adaptation, Kenneth Branagh. Just after midnight, a snowdrift stops the Orient Express in its tracks. The luxurious train is surprisingly full for the time of the year, but by the morning...
---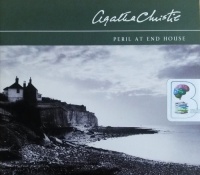 Peril at End House written by Agatha Christie performed by Hugh Fraser on CD (Abridged)£4.99
Nick Buckley was an unusual name for a pretty young woman. But then she had led an unusual life. First, on a treacherous Cornish hillside, the brakes on her car failed. Then, on a coastal path, a falling boulder missed her by inches. Later, an oil painting fell and almost crushed her in bed.
---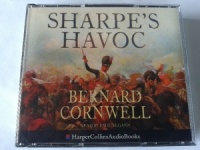 Sharpe's Havoc written by Bernard Cornwell performed by Paul McGann on CD (Abridged)£4.99 - £7.99
Sharpe's Havoc brings Sharpe to Portugal, and reunites him with Harper. It is 1809 and Lieutenant Sharpe, who belongs to a small British army that has a precarious foothold in Portugal, is sent to look for Kate Savage, the daughter of an English wine shipper.
---
---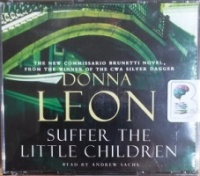 Suffer the Little Children written by Donna Leon performed by Andrew Sachs on CD (Abridged)£4.99
When Commissario Brunetti is summoned to the hospital bedside of a senior paediatrician whose skull has been fractured, he is confronted with more questions than answers. Three men, a Carabinieri captain and two privates from out of town, have burst into the doctor's apartment....
---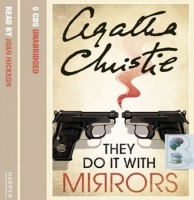 They Do It With Mirrors written by Agatha Christie performed by Joan Hickson on CD (Unabridged)£14.99 - £19.99
Miss Marple senses danger when she visits a friend living in a Victorian mansion which doubles as a rehabilitiation centre for delinquents.
---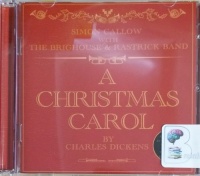 A Christmas Carol written by Charles Dickens performed by Simon Callow and The Brighouse and Rastrick Band on CD (Abridged)£9.99 - £11.99
Marking the 175 anniversary of Charles Dickens' immortal classic 'A Christmas Carol', celebrated actor Simon Callow and one of the world's most respected brass bands The Brighouse and Rastrick Band join forces for this very special Christmas album. It combines Simon Callow's acclaimed adaptation of Charles...
---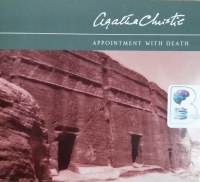 Appointment with Death written by Agatha Christie performed by Carole Boyd on CD (Abridged)£4.99
Among the towering red cliffs of Petra, like some monstrous swollen Buddha, sat the corpse of Mrs Boynton. A tiny puncture mark on her wrist was the only sign of the fatal injection that had killed her.
---
---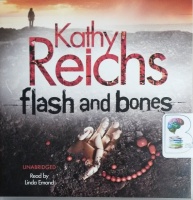 Flash and Bones written by Kathy Reichs performed by Linda Emond on CD (Unabridged)£7.99 - £9.99
In the run up to the biggest NASCAR raceweek of the year, Dr Temperance Brennan is called to a landfill site backing onto the Charlotte speedway track in north Carolina. Someone has discovered a barrel of hardened asphalt with a human hand poking through the top. With the country's press trained...
---
---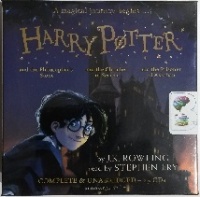 Harry Potter Collection - Books 1 to 3 written by J.K. Rowling performed by Stephen Fry on CD (Unabridged)£39.99 - £49.99
This set contains unabridged audio versions of the first three Harry Potter books - the perfect gift for young witches and wizards. They might not be on the Hogwarts Express but they can still enjoy the magic of these timeless tales. Narrated by Stephen Fry, they follow the young wizard Harry ......
---
---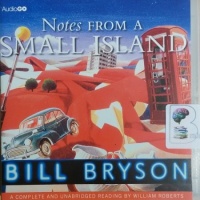 Notes from a Small Island written by Bill Bryson performed by William Roberts on CD (Unabridged)£9.99 - £24.99
"Suddenly, in the space of a moment, I realized what it was that I loved about Britain--which is to say, all of it. Every last bit of it, good and bad--old churches, country lanes, people saying 'Mustn't grumble' and 'I'm terribly sorry but,' people apologizing to me when I conk them with a careless elbow, milk in bottles, beans on toast ...
---
---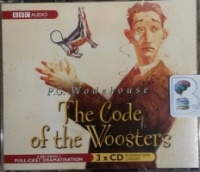 The Code of the Woosters written by P.G. Wodehouse performed by BBC Full Cast Dramatisation, Michael Hordern and Richard Briers on CD (Abridged)£14.99 - £24.99
This is a BBC Radio 4 full-cast dramatisation starring Michael Hordern as Jeeves and Richard Briers as Wooster.
Who would think that an eighteenth-century silver cow-creamer could cause so much trouble?
---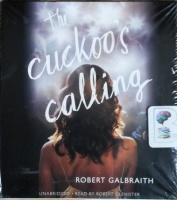 The Cuckoo's Calling written by Robert Galbraith performed by Robert Glenister on CD (Unabridged)£14.99 - £19.99
Now a major BBC drama: The Strike series. When a troubled model falls to her death from a snow-covered Mayfair balcony, it is assumed that she has committed suicide. However, her brother has his doubts, and calls in private investigator Cormoran Strike to look into the case. Strike is a war veteran -...
New In April 2019 Part 2
(in alphabetical order)
A Glimmer of Hope written by Steve McHugh performed by Elizabeth Knowelden on CD (Unabridged)£14.99

From Steve McHugh, the bestselling author of The Hellequin Chronicles, comes a new urban fantasy series packed with mystery, action, and, above all, magic. Layla Cassidy has always wanted a normal life, and the chance to put her father's brutal legacy behind her. And in her final year of university she's...

A Matter of Loyalty written by Anselm Audley and Elizabeth Edmondson performed by Michael Page on CD (Unabridged)£19.99

January 1954. Mists cover the hills around Selchester. Someone at the research facility known as the Atomic is leaking secrets to Soviet Russia, and when nuclear scientist Bruno Rothesay goes missing, the British Intelligence Services are convinced he's the mole. Hugo Hawksworth isn't so sure.

A Naturalist at Large - The Best Essays of Bernd Heinrich written by Bernd Heinrich performed by Rick Adamson on CD (Unabridged)£14.99

From one of the finest scientists and writers of our time comes an engaging record of a life spent in close observation of the natural world, one that has yielded marvelous, mind-altering insight and discoveries. In essays that span several decades, Bernd Heinrich finds himself at his beloved camp in Maine...

All Quiet on the Western Front written by Erich Maria Remarque performed by Tom Lawrence on CD (Unabridged)£29.99

The story is told by a young 'unknown soldier' in the trenches of Flanders during the First World War. Through his eyes we see all the realities of war; under fire, on patrol, waiting in the trenches, at home on leave, and in hospitals and dressing stations. Although there are vividly described incidents...

Armageddon's Children written by Terry Brooks performed by Nick Landrum on CD (Unabridged)£9.99 - £19.99

Terry Brooks' Shannara series, launched in 1977 with THE SWORD OF SHANNARA, is a landmark in the fantasy genre and remains one of the bestselling fantasy series of all time. With this new series, a new chapter in the Shannara legend begins.

Counter-Clock World written by Philip K Dick performed by Patrick Lawlor on CD (Unabridged)£19.99

In a world where time has begun moving backward, powerful prophet Anarch Peak is among those who have risen from the dead, but that may not last long, as a number of groups seek to send him back to the grave.

Dracula's Guest and Other Stories written by Bram Stoker performed by Rupert Degas on CD (Unabridged)£14.99

Best known for his masterpiece of horror, Dracula, Bram Stoker wrote a number of other novels and many short stories, all on supernatural themes or filled with a physical terror reminiscent of Poe. Dracula's Guest was originally part of the great novel, but was excised and published separately.

Expectation Hangover - Overcoimg Disappointment in Work, Love and Life written by Christine Hassler performed by Christina Traister on CD (Unabridged)£24.99

When our expectations are met and things go according to plan, we feel a sense of accomplishment and pride. Risking little, we feel safe, in control, and on-track. But when life throws us a curveball or does not live up to our expectations, we end up with an Expectation Hangover. This particular brand...

Flashman written by George MacDonald Fraser performed by Rupert Penry-Jones on CD (Abridged)£14.99 - £19.99

Harry Flashman: the unrepentant bully of Tom Brown's schooldays, now with a Victoria Cross, has three main talents – horsemanship, facility with foreign languages and fornication. A reluctant military hero, Flashman plays a key part in most of the defining military campaigns of the 19th century....

Improvement written by Joan Silber performed by Cassandra Campbell, Adenrele Ojo, Hillary Huber and Kate Reading on CD (Unabridged)£29.99

WINNER FOR THE 2018 PEN/FAULKNER AWARD FOR FICTION WINNER OF THE NATIONAL BOOK CRITICS CIRCLE AWARD FOR FICTION AUTHOR IS THE WINNER OF THE 2018 PEN/MALAMUD AWARD FOR EXCELLENCE IN THE SHORT STORY Named 1 of 6 New Paperbacks You Should Read in August by Vulture ....

In The Wake written by Helen Trevorrow performed by Emma Powell on MP3 CD (Unabridged)£12.99

When a body is found floating in London's Royal Albert Dock, successful public relations expert Kay Christie is sent to quiet the media, but things get complicated when it emerges that she knew the victim. As events spiral out of control, Kay discovers that those close to her may be harbouring another...

Indignation written by Philip Roth performed by Ray Chase on CD (Unabridged)£19.99

In 1951, the second year of the Korean War, a studious, law-abiding, and intense youngster from Newark, New Jersey, Marcus Messner, begins his sophomore year on the pastoral, conservative campus of Ohio's Winesburg College. And why is he there and not at a local college in Newark where he originally enrolled?

Losing Faith written by Adam Mitzner performed by David Marantz on CD (Unabridged)£14.99

From the acclaimed author Publishers Weekly called "a gifted writer" comes this nail-biting legal thriller in the best-selling tradition of John Grisham and Scott Turow. Aaron Littmann, the chairman of one of the country's most prestigious law firms, has just been contacted by a high-profile defense attorney...

Motivate Yourself - Get The Life You Want, Find Purpose and Achieve Fulfilment written by Andro Donovan performed by Deryn Edwards on MP3 CD (Unabridged)£12.99

Do you want to feel more productive, more present, and more inspired by your own life? Motivate Yourself offers practical strategies to improve your productivity and gives you the know-how to create the life you want. Learn how to move past your self-doubt and propel yourself into living your dream.

Murmurs of Earth - The Voyager Interstellar Record written by Carl Sagan et al performed by Timothy Ferris, Ann Druyan, Nick Sagan and Jon Lomberg on CD (Unabridged)£19.99

In 1977, two extraordinary spacecraft called Voyager were launched to the stars. Affixed to each Voyager craft was a gold-coated copped phonograph record as a message to possible extra-terrestrial civilizations that might encounter the spacecraft in some distant space and time. Each record contained...

Private - The Royals written by James Patterson with Rees Jones performed by Jay Snyder and Christian Coulson on CD (Unabridged)£6.99

God save the Queen-only Private can save the Royal Family.

Private is the most elite detective agency in the world. But when kidnappers threaten to execute a Royal Family member in front of the Queen, Jack Morgan and his team have just 24 hours to stop them. Or heads will roll...literally.

Regrets Only written by Erin Duffy performed by Nan McNamara on CD (Unabridged)£14.99

Claire thought she had everything a woman was supposed to want-a loving husband, a newborn son, a beautiful home in the suburbs. Then she walks in on her husband canoodling with their realtor in their newly renovated kitchen, and in an instant, her perfect life comes crashing down. With her marriage...

Royal Escape written by Georgette Heyer performed by Cornelius Garrett on CD (Unabridged)£34.99

A fascinating look into a tumultuous interlude in British history and the life of Bonnie Prince Charlie This brilliantly entertaining novel is a fictionalization of the true story of Charles II (May 29, 1630—February 6, 1685), charting his daring flight to France after the Battle of Worcester, where Cromwell and...

Showbiz Politics - Hollywood in American Political Life written by Kathryn Cramer Brownell performed by Pam Ward on CD (Unabridged)£29.99

Conventional wisdom holds that John F. Kennedy was the first celebrity president, in no small part because of his innate television savvy. But as Kathryn Brownell shows, Kennedy capitalized on a tradition and style rooted in California politics and the Hollywood studio system. Since the 1920s, politicians and...

Sound the Trumpet written by Gilbert Morris performed by Simon Vance on CD (Unabridged)£9.99

Daniel Bradford, a poor young Brit, is separated in a cruel twist of fate from his sister, Lyna, and left to rot in the infamous Dartmoor Prison. His only hope for escape comes when he agrees to a seven-year indenture in America. But he discovers he had traded one imprisonment for another under a cruel and...

Southern Storm - The Tragedy of Flight 242 written by Samme Chittum performed by Keith Sellon-Wright on MP3 CD (Unabridged)£9.99

On the afternoon of April 4, 1977, Georgia housewife Sadie Burkhalter Hurst looked out her front door to see a frantic stranger running toward her, his clothes ablaze, and, behind him, the mangled fuselage of a passenger plane that had just crashed in her yard. The plane, a Southern Airways DC-9-31...

The Best Cook in The World - Tales from My Momma's Table written by Rick Bragg performed by Rick Bragg on CD (Unabridged)£29.99

From the beloved, best-selling author of All Over but the Shoutin', a delectable, rollicking food memoir, cookbook, and loving tribute to a region, a vanishing history, a family, and, especially, to his mother. Margaret Bragg does not own a single cookbook. She measures in "dabs" and "smidgens" and "tads" and ...

The Essential Motivation Handbook written by Leo Babauta and Eric Hamm performed by Fred Stella on CD (Unabridged)£9.99

I've long wanted to put together a motivation book - I get emails and comments from readers every day in need of motivation to reach a goal, to stay focused, to exercise, to be productive, to just get up off their butts and do something. But I wanted to add something, add value greater than I already offer on...

The French Revolution: From Enlightenment to Tyranny written by Ian Davidson performed by Clive Chafer on CD (Unabridged)£39.99

A vital and illuminating look at this profoundly important (and often perplexing) historical moment, by former Financial Times chief foreign affairs columnist Ian Davidson The French Revolution casts a long shadow, one that reaches into our own time and influences our debates on freedom, equality, and authority. Yet it remains an ...

The Girls in the Picture written by Melanie Benjamin performed by Kimberly Farr on CD (Unabridged)£19.99

From the New York Times best-selling author of The Swans of Fifth Avenue and The Aviator's Wife, a "rich exploration of two Hollywood friends who shaped the movies" (USA Today) - screenwriter Frances Marion and superstar Mary Pickford. "Full of Old Hollywood glamour and true details about the pair's...

The Girls of Enismore written by Patricia Falvey performed by Alana Kerr Collins on CD (Unabridged)£9.99

Victoria Bell and Rosie Killeen are best friends. Growing up in rural Ireland's County Mayo, their friendship is forged against the glorious backdrop of Ennismore House. However, Victoria, born of the aristocracy, and Rosie, daughter of a local farmer, both find that the disparity of their class and...

The Good Nurse - A True Story of Medicine, Madness and Murder written by Charles Graeber performed by Will Collyer on CD (Unabridged)£39.99

Charles Cullen, RN, was one of the most accomplished serial killers in recent history. For sixteen years, working in multiple hospitals, he had a hand in the deaths of as many as three hundred patients. Though colleagues knew-or had reason to know-what was going on, no one stopped him The Good Nurse...

The New Wild West: Black Gold, Fracking and Life in North Dakota written by Blaire Briody performed by Julie McKay on CD (Unabridged)£24.99

Williston, North Dakota, was a sleepy farm town for generations—until the frackers arrived. The oil companies moved into Williston, overtaking the town and setting off a boom that America hadn't seen since the Gold Rush. Workers from all over the country descended, chasing jobs that promised them six-figure...

The Operators - The Wild and Terrifying Inside Story of America's War in Afghanistan written by Michael Hastings performed by Lloyd James on CD (Unabridged)£19.99

General Stanley McChrystal, commander of international and US forces in Afghanistan, was living large, with staff calling him a rock star. Journalist Michael Hastings of Rolling Stone looked on as McChrystal and his staff let off steam, partying and openly bashing the Obama administration. When Hastings'...

The Secret Agent written by Joseph Conrad performed by David Horovitch on CD (Unabridged)£39.99

Joseph Conrad's The Secret Agent is a tale of anarchism, espionage and terrorism. Our agent, a man named Mr Verloc, minds his own business while he keeps his shop in London's Soho, alongside his wife, who attends to her aged mother and disabled brother. Their lives are turned upside down when Verloc...

The Spirit Ring written by Lois McMaster Bujold performed by Jessica Almasy on CD (Unabridged)£9.99

Fiametta Beneforte dreamed of making beautiful and enchanted objets d'art, but alas her magician-goldsmith father was more likely to have her scrub the kiln than study magic. After all, it was a waste to train a mere daughter beyond the needs of the moment.Thur Ochs dreamed of escaping the icy mines...

The Witness Wore Red - The 19th Wife Who Brought Polygamous Cult Leaders to Justice written by Rebecca Musser with M. Bridget Cook performed by Rebecca Musser on CD (Unabridged)£14.99

Rebecca Musser grew up tightly wound in fear, concealing her family's polygamous lifestyle from the 'dangerous' outside world. Covered neck-to-calf in strict, modest clothing, she received a rigorous education at Alta Academy, the Fundamentalist Church of Jesus Christ of Latter Day Saints' school headed by...
---
---
Autumn written by Ali Smith performed by Melody Grove on Audio CD (Unabridged)£29.99
Fusing Keatsian mists and mellow fruitfulness with the vitality, the immediacy and the colour-hit of Pop Art - via a bit of skulduggery - Autumn is a witty excavation of the present by the past. Autumn is a take on popular culture and a meditation in a world growing ever more bordered; what constitutes...
---
---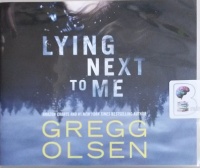 Lying Next to Me written by Gregg Olsen performed by Karen Peakes, Scott Merriman, Katie Koster and P.J. Ochlan on Audio CD (Unabridged)£19.99
No matter what you see, no matter what you've heard, assume nothing. Adam and Sophie Warner and their three-year-old daughter are vacationing in Washington State's Hood Canal for Memorial Day weekend. It's the perfect getaway to unplug—and to calm an uneasy marriage. But on Adam's first day out...
---
---
---
---
---
---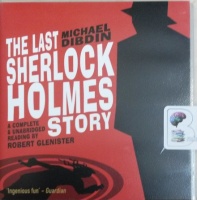 The Last Sherlock Holmes Story written by Michael Dibden performed by Robert Glenister on Audio CD (Unabridged)£24.99
In the late seventies, an extraordinary document came to light which for fifty years had been held on deposit by the bankers of the deceased John Herbert Watson MD - better known to devotees of Conan Doyle as Dr Watson. A continuous narrative in the doctor's own hand, the story opens in the East End of...
---
The Memory House written by Rachel Hauck performed by Lisa Larsen on Audio CD (Unabridged)£19.99
When Beck Holiday lost her father in the North Tower on 9/11, she also lost her memories of him. Eighteen years later, she's a tough New York City cop burdened with a damaging secret, suspended for misconduct, and struggling to get her life in order. Meanwhile, a mysterious letter arrives informing her...
---
---
---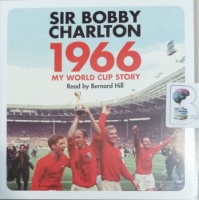 1966 - My World Cup Story written by Sir Bobby Charlton performed by Bernard Hill on Audio CD (Unabridged)£19.99
In 1966 England won the World Cup at Wembley. Sir Bobby Charlton, England's greatest ever player, was there on the pitch. Now, 50 years on, Sir Bobby looks back on the most glorious moment of his life and England's greatest sporting achievement. In 1966 he takes us through the buildup to the tournament and...
---