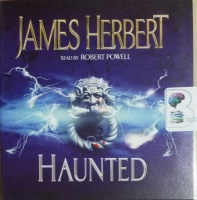 Haunted written by James Herbert performed by Robert Powell on CD (Abridged)£4.99
A ghostly twist. Three nights of terror at the house called Edbrook. Three nights in which David Ash, there to investigate a haunting, will be victim of horrifying games. Three nights in which he will face the blood-chilling enigma of his own past.
---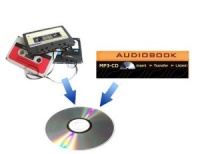 Large Fixed Price Audio Transfer Service£35.00
This is the fixed price £35.00 item to be used when ordering conversion of a 6-9 hour Audio Cassette or MP3 CD title.
---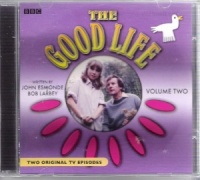 The Good Life written by John Esmonde and Bob Larbey performed by Richard Briers and Felicity Kendal on CD (Abridged)£3.99
Two episodes of the wonderful TV show!
---
---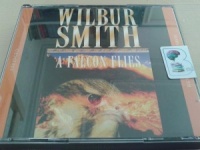 A Falcon Flies written by Wilbur Smith performed by Martin Jarvis on CD (Abridged)£4.99 - £8.99
A Falcon Flies is the first bestselling novel in Wilbur Smith's epic tale of Africa, The Ballantyne Novels. In search of a father they barely remember, Zouga and Dr Robyn Ballantyne board Mungo St John's magnificent clipper to speed them to Africa.
---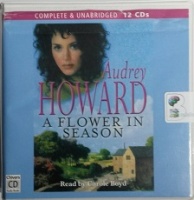 A Flower in Season written by Audrey Howard performed by Carole Boyd on CD (Unabridged)£14.99 - £24.99
Briony Marsden has led a hard life, forced to do the work of a grown man while enduring her drunkard father's taunts and blows. But when he goes too far one day, her fate becomes even worse as she makes her way alone in a heartless world.
---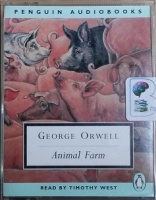 Animal Farm written by George Orwell performed by Timothy West on Cassette (Unabridged)£9.99
All animals are equal - but some are more equal than others' When the downtrodden animals of Manor Farm overthrow their master Mr Jones and take over the farm themselves, they imagine it is the beginning of a life of freedom and equality.
---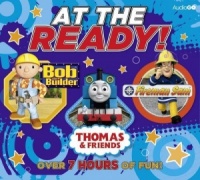 At The Ready! written by Various Childrens Authors performed by Various Famous Actors on CD (Abridged)£39.99
This box set contains over 7 hours of fun from Bob the Builder, Fireman Sam and Tomas the Tank Engine! This would make a brilliant gift that will last considerably longer than the New Year!
---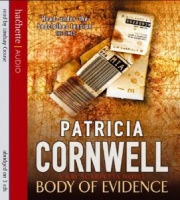 Body of Evidence written by Patricia Cornwell performed by Lindsay Crouse on CD (Abridged)£9.99
A reclusive writer is dead. And her final manuscript has disappeared ...Someone is stalking Beryl Madison.
---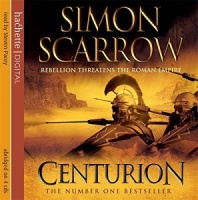 Centurion - Rebellion Threatens the Roman Empire written by Simon Scarrow performed by Steven Pacey on CD (Abridged)£17.99 - £18.99
In the first century AD the Roman Empire faces a new threat from its long-standing enemy Parthia. Parthia is vying with Rome for control of Palmyra an officially neutral kingdom.
---
---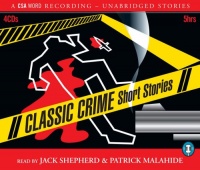 Classic Crime Short Stories written by Various Famous Crime Writers performed by Jack Shepherd and Patrick Malahide on CD (Unabridged)£4.99 - £9.99
Discover a world of heroes and villains, suspense and intrigue. This riveting and comprehensive collection brings together some of the best crime writing of all time.
---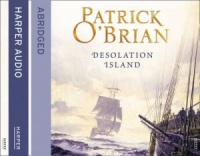 Desolation Island written by Patrick O'Brian performed by Robert Hardy on CD (Abridged)£8.99
A Genius Performance by Robert Hardy!
Commissioned to rescue Governor Bligh of Bounty fame, Captain Jack Aubrey and his friend and surgeon, Stephen Maturin, sail the Leopard to Australia with a hold full of convicts. Among them is a beautiful and dangerous spy — and a treacherous disease which decimates the crew.
---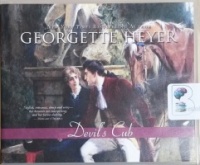 Devil's Cub written by Georgette Heyer performed by Michael Drew on CD (Unabridged)£24.99
The excesses of the young Marquis of Vidal are even wilder than his father's before him. Not for nothing is the reckless duellist and gamester called "the Devil's Cub". But when he is forced to leave the country, Mary Challoner discovers his fiendish plan to abduct her sister. Any only by daring to impersonate...
---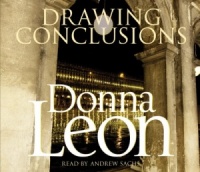 Drawing Conclusions written by Donna Leon performed by Andrew Sachs on CD (Abridged)£4.99 - £5.99
A Genius Performance by Andrew Sachs! When Anna Maria Giusti finds her elderly neighbour Constanza Altavilla dead, with blood on the floor near her head, she calls the police. Brunetti is called to the scene and it seems the woman has suffered a heart attack. Patta, the Vice-Questore, is eager to dismiss the case...
---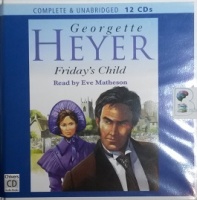 Friday's Child written by Georgette Heyer performed by Eve Matheson on CD (Unabridged)£29.99
This story of mistaken love is a romantic fiction set in the English Regency period. It centers on Lord Sheringham who has been rejected by the woman he loves but the woman who has secretly loved him since childhood is waiting.
---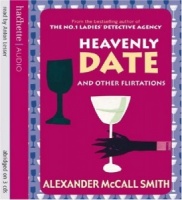 Heavenly Date and Other Flirtations written by Alexander McCall-Smith performed by Anton Lesser on CD (Abridged)£5.99
A Genius Performance by Anton Lesser!
Alexander McCall-Smith's short stories show the interest and intrigue, complexity and completeness that can come from the briefest meeting or a life long love. A lovely set of stories that have something for everyone.
---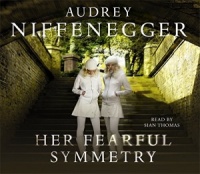 Her Fearful Symmetry written by Audrey Niffenegger performed by Sian Thomas on CD (Abridged)£4.49 - £4.99
dearest e, I told you I would let you know-so here it is-goodbye. I try to imagine what it would feel like if it was you-but it's impossible to conjure the world without you, even though we've been apart so long. I didn't leave you anything. You got to live my life.
---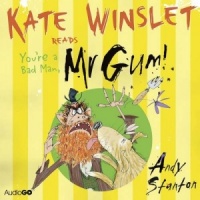 Kate Winslet reads You're a Bad Man Mr Gum written by Andy Stanton performed by Kate Winslet on CD (Unabridged)£6.99 - £8.99
Good evening. Mr Gum is a complete horror who hates children, animals, fun and corn on the cob. This book's all about him. And an angry fairy who lives in his bathtub. And Jake the dog, and a little girl called Polly. And there's heroes and sweets and adventures and EVERYTHING.
---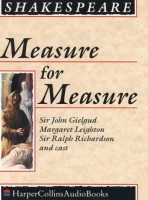 Measure for Measure written by William Shakespeare performed by Sir John Gielgud, Margaret Leighton and Sir Ralph Richardson on Cassette (Unabridged)£19.99
This is one of Shakespeare's so-called black comedies. This thought-provoking play poses the stark question: when a young woman is offered the choice of saving a man's life at the price of her own chastity, what should she do?
---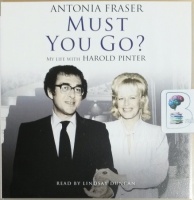 Must You Go? - My Life with Harold Pinter written by Antonia Fraser performed by Lindsay Duncan on CD (Abridged)£4.99 - £9.99
I first saw Harold across a crowded room, but it was lunchtime, not some enchanted evening, and we did not speak...' When Antonia Fraser met Harold Pinter she was a celebrated biographer and he was Britain's finest playwright.
---
New In April 2019 Part 1
(in alphabetical order)
American Heiress - The Wild Saga of the Kidnapping, Crimes and Trial of Patty Hearst written by Jeffrey Toobin performed by Paul Michael on CD (Unabridged)£24.99

From New Yorker staff writer and bestselling author of The Nine and The Run of His Life: The People v. O. J. Simpson, the definitive account of the kidnapping and trial that defined an insane era in American history On February 4, 1974, Patty Hearst, a sophomore in college and heiress to the Hearst family fortune...

Atlas of a Lost World - Travels in Ice Age America written by Craig Childs performed by Craig Childs on CD (Unabridged)£29.99

From the author of Apocalyptic Planet, an unsparing, vivid, revelatory travelogue through prehistory that traces the arrival of the First People in North America 20,000 years ago and the artifacts that enable us to imagine their lives and fates. Scientists squabble over the locations and dates for human...

Auschwitz - A Doctor's Eyewitness Account written by Dr. Miklos Nyiszli performed by Noah Michael Levine on CD (Unabridged)£11.99

Auschwitz was one of the first books to bring the full horror of the Nazi death camps to the American public; this is, as the New York Review of Books said, "the best brief account of the Auschwitz experience available." When the Nazis invaded Hungary in 1944, they sent virtually the entire Jewish population...

Beyond Valor - World War II's Rangers and Airborne Vetrans Reveal The Heart of Combat written by Patrick K. O'Donnell performed by Scott Brick on CD (Unabridged)£29.99

From the first parachute drops in North Africa to the final battles in Germany, U.S. Ranger and Airborne troops saw the worst action of World War II. In Beyond Valor, Patrick O'Donnell, a pioneer of Internet-based "oral history" who has collected the first-person stories of hundreds of veterans on his...

Charlie Bone and the Beast written by Jenny Nimmo performed by Simon Jones on CD (Unabridged)£24.99

When Asa Pike, a Bloor's Academy student with the ability to change into a beast at dusk, goes missing, twelve-year-old Charlie Bone suspects a new classmate, the magically gifted Dagobert Endless, of foul play.

Dr. Feelgood - The Shocking Story of the Doctor who.... written by Richard A. Lertzman and William J. Birnes performed by Don Fernando Azevedo on CD (Unabridged)£19.99

Doctor Max Jacobson, whom the Secret Service under President John F. Kennedy code-named "Dr. Feelgood," developed a unique "energy formula" that altered the paths of some of the twentieth century's most iconic figures, including President and Jackie Kennedy, Marilyn Monroe, Frank Sinatra, and Elvis.

Empty Promises - And Other True Cases written by Ann Rule performed by Laural Merlington on CD (Unabridged)£6.99

In this unnerving collection drawn from her personal crime files, "America's best true-crime writer" (Kirkus Reviews) Ann Rule brilliantly dissects the convoluted love affairs that all too often end in violence.Expertly analyzing a shocking, headline-making case, Rule unmasks the deadly motives inside...

How to be a Brilliant Thinker - Exercise Your Mind and Find Creative Solutions written by Paul Sloane performed by Tom Parks on MP3 CD (Unabridged)£19.99

Do you want to have great ideas? Do you want to break out of the rut of conventional thinking? Would you like to be a genius? Would presenting brilliant ideas help in your job, career and social life? How to be a Brilliant Thinker will help you to achieve all these ideals, by helping you to think in powerful...

In The Blood - A Jefferson Tayte Genealogical Mystery written by Steve Robinson performed by Simon Vance on CD (Unabridged)£14.99

Two hundred years ago a loyalist family fled to England to escape the American War of Independence and seemingly vanished into thin air. American genealogist Jefferson Tayte is hired to find out what happened, but it soon becomes apparent that a calculated killer is out to stop him.

Jabberwalking written by Juan Felipe Herrera performed by Juan Felipe Herrera on CD (Unabridged)£19.99

U.S. Poet Laureate Juan Felipe Herrera is sharing secrets: how to turn your wonder at the world around you into weird, wild, incandescent poetry. Can you walk and talk at the same time? How about Jabber Walk? Can you write and draw and walk and journal all at the same time? If not, you're in luck: ...

Life Stories written by David Attenborough performed by David Attenborough on CD (Abridged)£14.99

One of the nation's most popular presenters examines twenty marvels of the natural world from his extraordinary and pioneering experiences.

What was Sir David's first pet? Which animal would he most like to be? What creature lays 'the biggest egg in the world'? How do you communicate with an ancient nomadic community in Fiji? And what did Sir David do when confronted by a ten-foot-long reptile?

Mad, Bad and Dangerous to Know: The Autobiography written by Ranulph Fiennes performed by Ranulph Fiennes on CD (Abridged)£9.99

Ranulph Fiennes has travelled to the most dangerous and inaccessible places on earth, almost died countless times, lost nearly half his fingers to frostbite, raised millions of pounds for charity and been awarded a polar medal and an OBE. He has been an elite soldier, an athlete, a mountaineer, an explorer...

Marilyn Monroe - The Private Life of a Public Icon written by Charles Casillo performed by Therese Plummer on CD (Unabridged)£19.99

Based on new interviews and research, this ground-breaking biography reveals how Marilyn Monroe's childhood contributed to her struggle with bi-polar disorder, and impacted her career and personal life. Marilyn Monroe. Her beauty still captivates. Her love life still fascinates. Her story still dominates...

Mind Over Matter written by Ranulph Fiennes performed by Sir Ranulph Fiennes on Cassette (Abridged)£4.99

Read by himself, this is Ranulph Fiennes's account of his epic journey across Antarctica, a journey of heroic proportions, and one which captured the public imagination.

Monkey Business - Swinging Through the Wall Street Jungle written by John Rolfe and Peter Troob performed by John Rolfe and Peter Troob on CD (Unabridged)£29.99

They Hit ''The Street.'' Forget what you've read, forget what you've heard, forget what you've been taught. Monkey Business pulls off Wall Street's suspenders and gives the reader the inside skinny on real life at an investment bank, where the promised land is always one more twenty-hour workday and another...

Mother, Can You Not? written by Kate Siegel performed by Kate Siegel and Kim Friedman on CD (Unabridged)£24.99

'Happy birthday, spawn. Welcome to the wrong side of 25. The expiration date on your eggs is officially in sight. Tick tock. Love, Mom.'' This was the text message Kate Friedman woke up to on the morning of her 26th birthday, but her mother's maternal adoration and helicopter parenting began while Kate...

Mr Mac and Me written by Esther Freud performed by John Banks on CD (Unabridged)£14.99

It is 1914, and Thomas Maggs lives with his parents on the Suffolk coast. Life is quiet - shaped by the seasons. Then one day a mysterious Scotsman arrives, looking for all the world like Sherlock Holmes. Mac is what the locals call him as they whisper. But Mac isn t a detective, he s the architect Charles Rennie...

No Second Chance written by Harlan Coben performed by Scott Brick on CD (Unabridged)£19.99

The "nimble and ingenious" (New York Times) thriller from the #1 New York Timesbestselling author! Shot twice by an unseen assailant, Dr. Marc Seidman lies in a hospital bed. His wife has been killed. His six-month-old daughter, Tara, has vanished. But then a ransom note arrives, giving him one chance to save her.

North and South written by Elizabeth Gaskell performed by Clare Wille on CD (Abridged)£39.99

North and South follows our widely-praised recording of Cranford (2008), transporting the listener to the heart of Victorian England by vividly delineating the social landscape and an unlikely romance which flourishes within it. Saddened to be leaving behind the sophistication of the South, Margaret Hale...

Oath of Fealty written by Elizabeth Moon performed by Jennifer Van Dyck on CD (Unabridged)£19.99

In the original trilogy starring Paksenarrion Dorthansdotter, headstrong daughter of a farmer on the north edge of the kingdom, Paks follows her dream of becoming a hero out of legend by running away to join the army. Military life and warfare aren't anything like she imagined - yet she holds to both her...

Play All - A Bingewatcher's Notebook written by Clive James performed by Clive Chafer on CD (Unabridged)£29.99

Television and TV viewing are not what they once were - and that's a good thing, according to award-winning author and critic Clive James. Since serving as television columnist for the London Observer from 1972 to 1982, James has witnessed a radical change in content, format, and programming, and in the ...

Retrain Your Anxious Brain - Practical and Effective Tools to Conquer Anxiety written by John Tsilimparis MFT with Daylle Deanna Schwartz performed by Jeff Cummings on CD (Unabridged)£19.99

Control Anxiety Before It Begins Trouble sleeping, panic attacks, knots in your stomach, excessive worry, doubts, phobias - anxiety comes in many shapes and sizes, and affects millions of people. But you don't have to suffer anymore. In Retrain Your Anxious Brain, renowned therapist and anxiety expert...

Shook One - Anxiety Playing Tricks on Me written by Charlamagne Tha God performed by Charlamagne Tha God and Dr. Ish on CD (Unabridged)£19.99

Charlamagne Tha God, New York Times bestselling author of Black Privilege and cohost of Power 105.1's The Breakfast Club, reveals his blueprint for breaking free from your fears and anxiety to reach that elusive next level of success. Fear is holding you back. It's time to turn the tables and channel your fears...

Snark - It's Mean, It's Personal and It's Ruining Our Conversation written by David Denby performed by William Dufris on CD (Unabridged)£14.99

A New Yorker film critic evaluates the cultural consequences of the sarcastic language that has become pervasive in the media and on the Internet, in an assessment that cites the importance of developing true wit.

Tasting the Past - The Science of Flavor and the Search for the Origins of Wine written by Kevin Begos performed by P.J. Ochlan on CD (Unabridged)£29.99

The characters in Tasting the Past include a young Swiss scientist who set out to decode the DNA of every single wine grape in the world; Middle Eastern researchers who seek to discover the wines that King David drank; and a University of Pennsylvania academic who has spent decades analyzing...

Thank You, Jeeves written by P.G. Wodehouse performed by Simon Callow on CD (Abridged)£24.99

GOLD WINNER at the 2001 SPOKEN WORD AWARDS! Due to the unrepentant playing of his banjolele, Bertie parts company with Jeeves, who finds employment with Bertie's old mate Chuffy. Chuffy and Pauline Stoker (previously engaged to the Wooster chap) have fallen in love, but Chuffy is reluctant...

The Days When Birds Come Back written by Deborah Reed performed by Xe Sands on CD (Unabridged)£29.99

"A blindingly beautiful book" -- Caroline Leavitt "Reed's painterly descriptions of the Oregon coast are so vivid and real, so beautiful and lyrical that her writing is more like a visual art form." -- Portland Tribune June is in transition, reeling from her divorce and trying to stay sober. She returns to the Oregon...

The Defector written by Daniel Silva performed by Phil Gigante on CD (Unabridged)£14.99

Gabriel Allon took down the world's most dangerous man. He made just one mistake. Leaving him alive . . . Spy turned art restorer Gabriel Allon is in Umbria, when shocking news arrives from London. A Russian defector who saved his life has vanished without a trace. British Intelligence suspect he was a...

The Enemy written by Tom Wood performed by Daniel Philpott on CD (Unabridged)£39.99

An impossible mission, for a man who barely exists. The mysterious assassin known only as Victor is locked in an uneasy alliance with the CIA. And he has a list: Three names, three victims. Worst of all, Victor is given just two days to take down his targets, forcing him to compromise his usual extreme care.

The Fisher Lass written by Margaret Dickinson performed by Susan Jameson on CD (Abridged)£4.99 - £6.99

Flame-haired Jeannie Buchanan has spent all her life in the shadow of the dark North Sea. Working with freezing fingers to gut the precious herring, she follows the fleet south, travelling far away from her Scottish home. When her beloved father's trawler goes missing, Jeannie must face up to life on her own.

The Snows of Kilimanjaro written by Ernest Hemingway performed by Charlton Heston on CD (Unabridged)£9.99 - £14.99

"The Snows of Kilimanjaro" is a short story by Ernest Hemingway. It was first published in Esquire magazine in 1936. It was republished in The Fifth Column and the First Forty-Nine Stories in 1938, The Snows of Kilimanjaro and Other Stories in 1961, and is included in The Complete Short Stories of Ernest...

Unstuff Your Life! written by Andrew J Mellen performed by Andrew J Mellen on CD (Unabridged)£14.99

One of the country's most sought-after professional organizers here makes his foolproof rescue plan available for everyone. Arguably the most organized man in America, Andrew J. Mellen has created unique, lasting techniques for streamlined living, bringing order out of chaos for a client....

Very Good, Jeeves written by P.G. Wodehouse performed by Jonathan Cecil on CD (Unabridged)£39.99

The immortal valet, Jeeves, shimmers to Bertie Wooster's assistance time and again in these side-splittingly funny tales. Whether saving a cabinet minister from a marauding swan, rescuing Bertie's chums from bowls of proverbial soup, or arranging unhingeing performances of 'Sonny Boy', Jeeves' genius...

Why I Write - Inadvertent written by Karl Ove Knausgaard performed by Edoardo Ballerini on CD (Unabridged)£19.99

The Why I Write series is based on the Windham-Campbell Lectures, delivered annually to commemorate the awarding of the Donald Windham-Sandy M. Campbell Literature Prizes at Yale University. Administered by Yale's Beinecke Rare Book and Manuscript Library, the series publishes works based...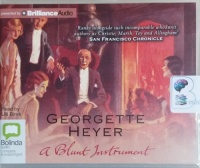 A Blunt Instrument written by Georgette Heyer performed by Ulli Birve on CD (Unabridged)£24.99
When Ernest Fletcher is found bludgeoned to death in his study, everyone is shocked and mystified: Ernest was well liked and respected, so who would have a motive for killing him? Enter Superintendent Hannasyde who, with consummate skill, begins to uncover the complexities of Fletcher's life. It seems the ...
---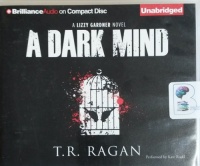 A Dark Mind written by T.R. Ragan performed by Kate Rudd on CD (Unabridged)£12.99
They call him the Lovebird Killer, a merciless fiend unleashing a flood of unspeakable cruelty upon Sacramento's most loving couples, young and old. This real-life monster's reign of terror has left the city's residents paralyzed with fear. All but Lizzy Gardner. Because hiding from monsters isn't Lizzy's style, not...
---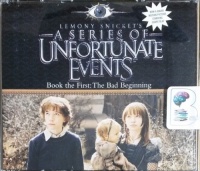 A Series of Unfortunate Events - Book The First: The Bad Beginning written by Lemony Snicket performed by Tim Curry on CD (Unabridged)£6.99
Like a car alarm, bagpipe music, or a doorbell ringing in the middle of the night, hearing this all-new audio edition of The Bad Beginning will only upset you. This unique multi-voice recording brings the first book in Lemony Snicket's alarming A Series of Unfortunate Events to such terrible life that no one should...
---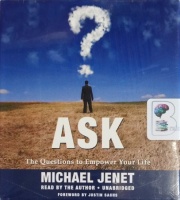 Ask - The Questions to Empower Your Life written by Michael Jenet performed by Michael Jenet on CD (Unabridged)£9.99
WHY? Why do some people live happier, successful, and more fulfilling lives while others are miserable, struggling and empty? ASK gives you the answer. As Jenet says, "Life is meant to be lived, not endured". In an easy-to-read, humorous, conversational style, peppered with logical explanations, simple steps ...
---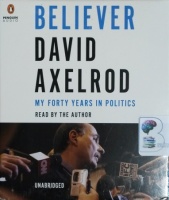 Believer - My Forty Years in Politics written by David Axelrod performed by David Axelrod on CD (Unabridged)£14.99
The great strategist who masterminded Obama's historic election campaigns opens up about his years as a young journalist, political consultant, and ultimately senior adviser to the president The man behind some of the greatest political changes of the last decade, David Axelrod has devoted a lifetime to...
---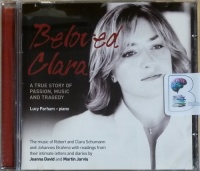 Beloved Clara written by Robert and Clara Schumann and Joahnnes Brahms performed by Joanna David, Martin Jarvis and Lucy Parham (Piano) on CD (Abridged)£9.99
Through their music and readings from their intimate letters and diaries, this album recounts the highly-charged story of the relationships between Robert and Clara Schumann and Johannes Brahms, between whom one of the most famed love triangles existed. The readings are by Martin Jarvis & Joanna David...
---
---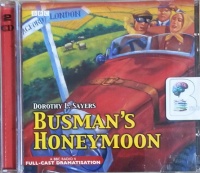 Busman's Honeymoon - BBC Dramatisation written by Dorothy L. Sayers performed by Ian Carmichael, Sarah Badel, Peter Jones and Rosemary Leach on CD (Abridged)£7.99
Society's eligible women are in mourning. Lord Peter Wimsey has married at last, having finally succeeded in his ardent pursuit of the lovely mystery novelist Harriet Vane. The two depart for a tranquil honeymoon in a country farmhouse but find, instead of a well-prepared love nest, the place left in a shambles by...
---
---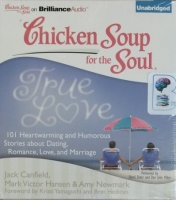 Chicken Soup for the Soul - True Love 101 Heartwarming and Humorous Stories about Dating, Romance, Love and Marriage written by Jack Canfield, Mark Victor Hansen and Amy Newmark performed by Sherri Slater and Dan John Miller on CD (Unabridged)£6.99
Everyone loves a good love story. And we all love stories about how the love started and blossomed. This fun new book about dating, romance, love, and marriage, will make you laugh and make you cry, and is guaranteed to inspire you to renew that search for your soul mate or open your heart a little more ...
---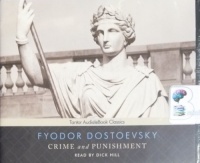 Crime and Punishment written by Fyodor Dostoevsky performed by Dick Hill on CD (Unabridged)£39.99
A desperate young man plans the perfect crime-the murder of a despicable pawnbroker, an old woman no one loves and no one will mourn. Is it not just, he reasons, for a man of genius to commit such a crime-to transgress moral law-if it will ultimately benefit humanity? So begins one of the greatest novels ever...
---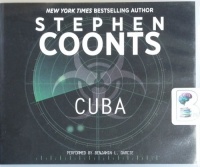 Cuba written by Stephen Coonts performed by Benjamin L. Darcie on CD (Unabridged)£19.99
The hero of six New York Times bestsellers by Stephen Coonts, author of Flight of the Intruder and Fortunes of War, returns as the United States and Cuba engage in a terrifying game of brinksmanship, a gamble that could break the last military taboo and destroy both countries. In Cuba, an ailing Fidel Castro ...
---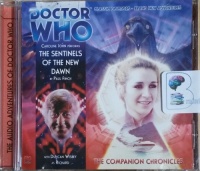 Dr Who - The Sentinels of the New Dawn written by Paul French performed by Caroline John and Duncan Wisbey on CD (Unabridged)£4.99
Some time after leaving UNIT, Liz Shaw calls the Doctor to Cambridge University, where scientists are experimenting with time dilation. A device hurls them to the year 2014, and a meeting with Richard Beauregard, heir to the Beauregard estate.
---
---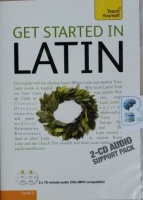 Get Started In Latin written by The Teach Yourself Team performed by Mark Espiner, Carmen Plaza, Paul Price and George Sharpley on CD (Abridged)£9.99
If you are an absolute beginner or simply looking for a solid foundation to your language studies for school, work or travel, this engaging course will help get you on your way to speaking, writing, reading and understanding Latin in no time. Through culture notes, clear language presentations, and extensive...
---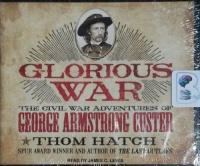 Glorious War - The Civil War Adventures of George Armstrong Custer written by Thom Hatch performed by James C. Lewis on CD (Unabridged)£24.99
Glorious War, the thrilling and definitive biography of George Armstrong Custer's Civil War years, is nothing short of a heart-pounding cavalry charge through the battlefield heroics that thrust the gallant young officer into the national spotlight in the midst of the country's darkest hours. From West Point to the...
---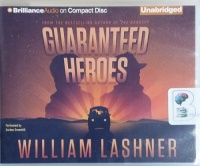 Guaranteed Heroes written by William Lashner performed by Gordon Greenhill on CD (Unabridged)£19.99
In a nation still recovering from the nuclear tragedies of forty years earlier, Clyde is working a dead-end guaranteed job at a diner, and Moonis is incarcerated in a Labor Camp for the Malcontented. But when Moonis's sister, Cecily, goes missing, the old friends escape their prisons to search for her in post-fallout...
---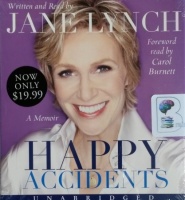 Happy Accidents written by Jane Lynch performed by Jane Lynch on CD (Unabridged)£14.99
Best-known as Glee's sharp-tongued Sue Sylvester, Jane Lynch's on-screen persona is someone that many love to hate. But when she's not prowling the corridors in Sue's shiny tracksuit, who is the real Jane Lynch and how did this Golden Globe and Emmy winner learn to channel such delicious nastiness?
---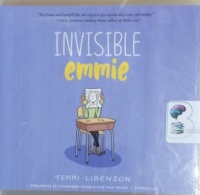 Invisible Emmie written by Terri Libenson performed by Cassandra Morris and Tara Sands on CD (Unabridged)£9.99
This debut novel from US cartoonist Terri Libenson follows two girls who could not seem more different: shy, observant, wallflower Emmie; and loud, popular, cheery Katie. What both girls do have in common are their strong feelings for the same boy, Tyler Ross. Then Emmie's very private, very embarrassing...
---