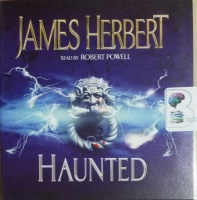 Haunted written by James Herbert performed by Robert Powell on CD (Abridged)£4.99
A ghostly twist. Three nights of terror at the house called Edbrook. Three nights in which David Ash, there to investigate a haunting, will be victim of horrifying games. Three nights in which he will face the blood-chilling enigma of his own past.
---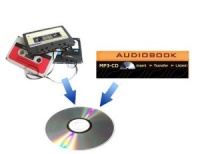 Large Fixed Price Audio Transfer Service£35.00
This is the fixed price £35.00 item to be used when ordering conversion of a 6-9 hour Audio Cassette or MP3 CD title.
---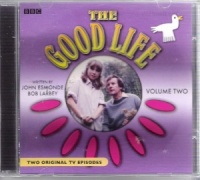 The Good Life written by John Esmonde and Bob Larbey performed by Richard Briers and Felicity Kendal on CD (Abridged)£3.99
Two episodes of the wonderful TV show!
---
---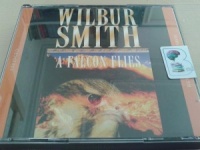 A Falcon Flies written by Wilbur Smith performed by Martin Jarvis on CD (Abridged)£4.99 - £8.99
A Falcon Flies is the first bestselling novel in Wilbur Smith's epic tale of Africa, The Ballantyne Novels. In search of a father they barely remember, Zouga and Dr Robyn Ballantyne board Mungo St John's magnificent clipper to speed them to Africa.
---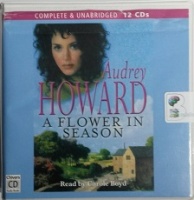 A Flower in Season written by Audrey Howard performed by Carole Boyd on CD (Unabridged)£14.99 - £24.99
Briony Marsden has led a hard life, forced to do the work of a grown man while enduring her drunkard father's taunts and blows. But when he goes too far one day, her fate becomes even worse as she makes her way alone in a heartless world.
---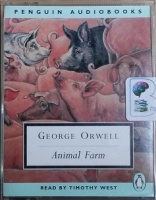 Animal Farm written by George Orwell performed by Timothy West on Cassette (Unabridged)£9.99
All animals are equal - but some are more equal than others' When the downtrodden animals of Manor Farm overthrow their master Mr Jones and take over the farm themselves, they imagine it is the beginning of a life of freedom and equality.
---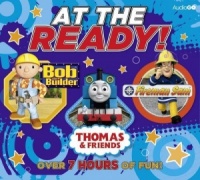 At The Ready! written by Various Childrens Authors performed by Various Famous Actors on CD (Abridged)£39.99
This box set contains over 7 hours of fun from Bob the Builder, Fireman Sam and Tomas the Tank Engine! This would make a brilliant gift that will last considerably longer than the New Year!
---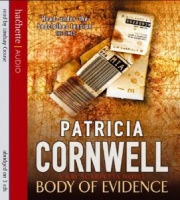 Body of Evidence written by Patricia Cornwell performed by Lindsay Crouse on CD (Abridged)£9.99
A reclusive writer is dead. And her final manuscript has disappeared ...Someone is stalking Beryl Madison.
---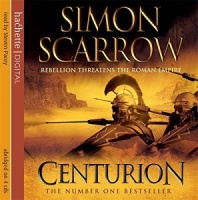 Centurion - Rebellion Threatens the Roman Empire written by Simon Scarrow performed by Steven Pacey on CD (Abridged)£17.99 - £18.99
In the first century AD the Roman Empire faces a new threat from its long-standing enemy Parthia. Parthia is vying with Rome for control of Palmyra an officially neutral kingdom.
---
---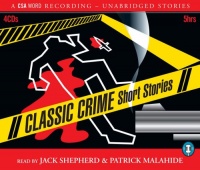 Classic Crime Short Stories written by Various Famous Crime Writers performed by Jack Shepherd and Patrick Malahide on CD (Unabridged)£4.99 - £9.99
Discover a world of heroes and villains, suspense and intrigue. This riveting and comprehensive collection brings together some of the best crime writing of all time.
---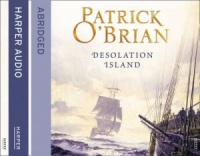 Desolation Island written by Patrick O'Brian performed by Robert Hardy on CD (Abridged)£8.99
A Genius Performance by Robert Hardy!
Commissioned to rescue Governor Bligh of Bounty fame, Captain Jack Aubrey and his friend and surgeon, Stephen Maturin, sail the Leopard to Australia with a hold full of convicts. Among them is a beautiful and dangerous spy — and a treacherous disease which decimates the crew.
---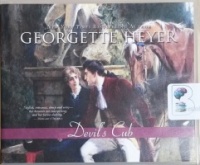 Devil's Cub written by Georgette Heyer performed by Michael Drew on CD (Unabridged)£24.99
The excesses of the young Marquis of Vidal are even wilder than his father's before him. Not for nothing is the reckless duellist and gamester called "the Devil's Cub". But when he is forced to leave the country, Mary Challoner discovers his fiendish plan to abduct her sister. Any only by daring to impersonate...
---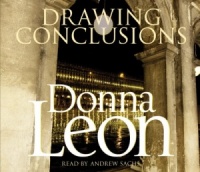 Drawing Conclusions written by Donna Leon performed by Andrew Sachs on CD (Abridged)£4.99 - £5.99
A Genius Performance by Andrew Sachs! When Anna Maria Giusti finds her elderly neighbour Constanza Altavilla dead, with blood on the floor near her head, she calls the police. Brunetti is called to the scene and it seems the woman has suffered a heart attack. Patta, the Vice-Questore, is eager to dismiss the case...
---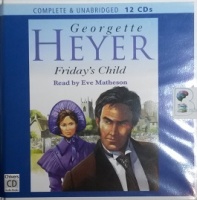 Friday's Child written by Georgette Heyer performed by Eve Matheson on CD (Unabridged)£29.99
This story of mistaken love is a romantic fiction set in the English Regency period. It centers on Lord Sheringham who has been rejected by the woman he loves but the woman who has secretly loved him since childhood is waiting.
---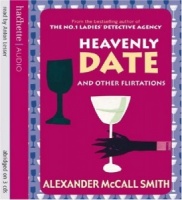 Heavenly Date and Other Flirtations written by Alexander McCall-Smith performed by Anton Lesser on CD (Abridged)£5.99
A Genius Performance by Anton Lesser!
Alexander McCall-Smith's short stories show the interest and intrigue, complexity and completeness that can come from the briefest meeting or a life long love. A lovely set of stories that have something for everyone.
New In April 2018 Part 2
(in alphabetical order)
A Child's Christmas in Wales and Five Poems written by Dylan Thomas performed by Dylan Thomas on Cassette (Unabridged)£4.99

Dylan Thomas' reading on this recording elevated A Child's Christmas in Wales from casually dismissed prose, written by a poet to keep the wolf from the door, to new genre, of literature to be performed.

A Tale of Two Cities written by Charles Dickens performed by Ian Richardson on CD (Abridged)£5.99 - £9.99

After 18 years as a political prisoner in the Bastille the aging Dr Manette is finally released and reunited with his daughter in England.

All Dressed in White written by Mary Higgins Clarke and Alafair Burke performed by Jan Maxwell on CD (Unabridged)£19.99

The second thrilling novel in the "New York Times" bestselling Under Suspicion series following "The Cinderella Murder," featuring intrepid television producer Laurie Moran as she investigates the case of a missing bride. Five years ago Amanda Pierce was excitedly preparing to marry...

Animal Farm written by George Orwell performed by Timothy West on Cassette (Unabridged)£9.99

All animals are equal - but some are more equal than others' When the downtrodden animals of Manor Farm overthrow their master Mr Jones and take over the farm themselves, they imagine it is the beginning of a life of freedom and equality.

Bob the Builder - Off-Road Scrambler written by Bob the Builder Team performed by Bob the Builder Team on CD (Unabridged)£2.99

This title includes seven episodes from the hugely popular series featuring Bob the Builder, Roley, Lofty, Dizzy, Scoop, Muck and Spud - as seen on BBC TV.

Bones of the Lost written by Kathy Reichs performed by Linda Emond on CD (Unabridged)£6.99

The gripping new Temperance Brennan novel from the world-class forensic anthropologist and Number 1 bestselling author Kathy Reichs The body of a teenage girl is discovered along a desolate highway on the outskirts of Charlotte.

Buried Alive! written by Jacqueline Wilson performed by Stephen Tompkinson on Cassette (Unabridged)£4.99

Tim is thrilled when his parents allow his best friend, Biscuits, to come on holiday to Llanpistyll, Wales, with them. He and Biscuits are having an absolutely brilliant time eating ice cream, having picnics, and making sandcastles until a deadly, fiendish enemy in the form of the bully Prickle-Head...

Eating for England written by Nigel Slater performed by Nigel Slater on CD (Unabridged)£9.99

Written in a style similar to that of Nigel Slater's multi-award-winning food memoir 'Toast', this is a celebration of the glory, humour, eccentricities and embarrassments that are The British at Table. The British have a relationship with their food that is unlike that of any other country.

Family Tree written by Susan Wiggs performed by Christina Traister on CD (Unabridged)£14.99

From the #1 New York Times bestselling author comes a powerful, emotionally complex story of love, loss, the pain of the past--and the promise of the future.Sometimes the greatest dream starts with the smallest element. A single cell, joining with another. And then dividing.

Far From The Madding Crowd written by Thomas Hardy performed by Jamie Parker on CD (Unabridged)£39.99

In a remote corner of early Victorian England, where traditional practices remain untouched by time, Bathsheba Everdene stands out as a beacon of female independence and self-reliance. However, when confronted with three suitors, among them the dashing Captain Troy...

French - CD Language Course written by Caxton Editions performed by Caxton Team on CD (Unabridged)£8.99

Who doesn't want to? You know the problem yourself: You can understand a little French, but can only form the most basic of sentences, let alone take active part in a French conversation. You have learned the vocabulary but can't remember it in the heat of the moment.

Hard Times written by Charles Dickens performed by Harriet Walter on CD (Abridged)£9.99

Set in the north of England during the 19th century, 'Hard Times' is the story of Thomas Gradgrind, a schoolmaster, who has strong and overbearing views on how his children, Louisa and Tom, should behave in order to become 'models in society'.

Hard Times written by Charles Dickens performed by Michael Pennington on Cassette (Abridged)£4.99

Hard Times presents a chilling portrait of a Lancashire Mill Town in the 1840s, with its chimneys trailing "interminable serpents of smoke" and downtrodden workers enduring dismal conditions.

Heart of Darkness written by Joseph Conrad performed by David Threlfall on Cassette (Abridged)£4.99

Unfolds the story of Marlow's search for Mr Kurtz, the company agent. Marlow's adventure involves him in a crucial reappraisal of his own values. It is Kurtz, however, who attains to a vision of the inexpressible, terrifying reality of the heart.

Italian with Michel Thomas written by Michel Thomas performed by Michel Thomas on CD (Unabridged)£29.99

With no books, no memorising and no homework, Michel teaches the basic grammar of the language painlessly. Using the method he has perfected over the last 50 years, he now shares his secret with the world - and 'makes it simple' (Sunday Times).

Lightning Lucy written by Jeremy Strong performed by Judy Bennett on Cassette (Unabridged)£4.99

Lucy King has extra special powers. She can fly through the air like a streak of lightning! She always seems to end up in the spotlight but as her fame grows she begins to wonder if it might be better to be a little more ordinary. Judy Bennett is best known for her role in "The Archers".

Lizzie Zipmouth written by Jacqueline Wilson performed by Sophie Aldred on Cassette (Unabridged)£4.99

Lizzie refuses to speak. She doesn't want to talk to Rory or Jake, her new stepbrothers, or Sam, their dad or even her mum. She's totally fed up at having to join a new family and nothing can coax her into speaking to them. Not football, not pizza, not a new bedroom.

Lord Arthur Savile's Crime and Other Stories written by Oscar Wilde performed by Derek Jacobi on CD (Unabridged)£6.99 - £19.99

A Genius Performance by Derek Jacobi! Lord Arthur Savile is engaged to the lovely Sybil Merton, but a chiromantist reads Arthur Savile's palm and tells him that, in future, he will commit a murder. Lord Arthur wants to marry, but he decides to commit the murder before marrying....

so that his wife may not be caused to blush for his wrongdoing.

Philosophy for the Curious written by Mark Vernon performed by Angie Hobbs, Mel Thompson and Jon Nuttall on CD (Abridged)£9.99

More than just a straight audiobook, this pack offers a unique introduction to the world of philosophy. In a series of structured discussions our panel of four leading experts will guide you through all the key areas of interest, including the philosophy of science, religion, politics and the mind.

Psychology for the Curious written by Nicky Hayes performed by Susan Blackmore, Windy Dryden and Nigel Holt on CD (Abridged)£5.99

More than just a straight audiobook, this pack offers a unique introduction to the world of phsychology. In a series of structured discussions our panel of four leading experts will guide you through all the key areas, including growth and development, learning, the unconscious and living with others.

Sounds Good - 101 Poems to be Heard written by Various Famous Poets performed by Samantha Bond, Tim Pigott-Smith and Timothy West on Cassette (Abridged)£4.99

Christopher Reid has put together a wonderful collection of poetry, chosen specifically for the way the poem sounds. Citing T. S. Eliot, who described the process whereby the ear can understand a poem before the mind can grasp it, he illustrates just how this quality is achieved and what makes...

Stig of the Dump written by Clive King performed by Tony Robinson on CD (Abridged)£4.99

Barney has found a wonderful place to play - the chalk-pit or rubbish dump near his granny's home. One day the ground gives way and Barney finds himself in a cave in the middle of the dump, and that's where he meets Stig.

The Aeneid written by Virgil performed by Jill Balcon, Paul Scofield and Toby Stevens on CD (Abridged)£9.99

Virgil's Aeneid, one of the greatest Classical poems, tells the story of Aeneas, son of Priam, after the fall of Troy. His quest is to find the site "in the west" where he will found a new town prophesied to be the seat of a world empire - Rome.

The Best of Victoria Wood - As Seen on TV written by Victoria Wood performed by Victoria Wood on Cassette (Abridged)£4.99

This wonderful collection of highlights from Victoria Wood's TV performances. Very funny and faboulously evocative of the 80's.

The Boy I Love written by Lynda Bellingham performed by Sue Holderness on CD (Unabridged)£9.99

A superb evocation of theatre life from a naturally gifted storyteller, the beloved Lynda Bellingham In the summer of '82, Sally Thomas begins her first season as an Assistant Stage Manager at the beautiful theatre in Crewe.

The Boy in the Dress written by David Walliams performed by David Walliams and Matt Lucas on CD (Unabridged)£4.99

Dennis was different. Why was he different, you ask? Well, a small clue might be in the title of this book... Charming, surprising and hilarious - David Walliams's beautiful first novel will touch the hearts (and funny bones) of children and adults alike.

The Island written by Victoria Hislop performed by Emilia Fox on CD (Abridged)£19.99

A Genius Performance by Emilia Fox!
On the brink of a life-changing decision, Alexis Fielding longs to find out about her mother's past. But Sofia has never spoken of it. All she admits to is growing up in a small Cretan village before moving to London. When Alexis decides to visit Crete, however, Sofia gives her daughter a letter to take to an old friend, and promises that through her she will learn more.

The Lord of the Rings - Part 1 The Fellowship of the Ring written by J.R.R. Tolkien performed by Rob Inglis on CD (Unabridged)£34.99

The first book in Tolkien's epic masterpiece: The Lord of the Rings. Unabridged but split into two parts. Sauron, the Dark Lord, has gathered to him all the Rings of Power – the means by which he intends to rule Middle-earth.

The Man in the Iron Mask written by Alexandre Dumas performed by Bill Homewood on CD (Unabridged)£49.99

Thirty years after their first adventures in The Three Musketeers, we find Athos, Porthos, Aramis, and D'Artagnan in very different situations. Athos has settled down at his own estate. Porthos married a rich widow, and is now a Baron. Aramis joined a monastery, and is now the Bishop of Vannes.

The Odyssey written by Homer performed by BBC Radio Full Cast Dramatisation, Tim McInnerny, Amanda Redman and Simon Armitage on CD (Abridged)£14.99

This is a BBC Radio 4 full-cast production of Homer's epic seafaring adventure, dramatised by award-winning poet Simon Armitage, and starring Tim McInnerny and Amanda Redman 'My fame is written in the heavens, and my fate too...'

The Return of Sherlock Holmes written by Arthur Conan Doyle performed by David Timson on CD (Unabridged)£24.99

The 13 stories in this entertaining set chart the activities of the world's greatest private detective from his sudden re-appearance after his supposed death at the Reichenberg Falls. Faithful Dr Watson recounts the "Adventure of The Empty House", the "Adventure of the Dancing Men" and others...

The Supernaturalist written by Eoin Colfer performed by Jason Merrells on Cassette (Abridged)£4.99

Fourteen-year-old Cosmo Hill longs to escape from the Clarissa Fayne Institute for Parentally Challenged Boys. When a rare chance to get away comes, he grabs it, but the attempt goes fatally wrong. He can feel his life force ebbing away, sucked out of him by a strange blue Parasite ...

The Tenant of Wildfell Hall written by Anne Bronte performed by Juliet Stevenson on Cassette (Abridged)£4.99

Like her sisters Emily and Charlotte, Anne Brontë published under a male pseudonym, yet still this novel was scorned by many for its exposure of the abusive male chauvinism that was concealed, like all things sexual, during the Victorian Era.

The Void of Muirwood written by Jeff Wheeler performed by Kate Rudd on MP3 CD (Unabridged)£11.99

When banished Princess Maia is captured by her father and threatened with execution, it appears that all is lost…until the people rise in rebellion against their king. Suddenly, the cast-aside royal finds herself crowned the first Queen of Comoros.

The Watson and Sanditon written by Jane Austen performed by Anna Bentinck on CD (Unabridged)£9.99

One abandoned, one unfinished, these short works show Austen equally at home with romance (a widowed clergyman with four daughters must needs be in search of a husband or two in The Watsons) and with social change (a new, commercial seaside resort in Sanditon).

There's Something I've been Dying to Tell You written by Lynda Bellingham performed by Sue Holderness on CD (Unabridged)£9.99

In 2013 Lynda Bellingham was diagnosed with cancer. Having kept the details of her illness private, now for the very first time Lynda talks with beautiful poignancy about her life since her diagnosis, her family and how together they came to terms with a future they hadn't planned.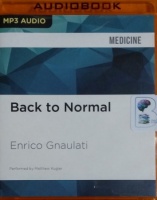 Back to Normal - The Overlooked, Ordinary Explanations for Kids ADHD, Bipolar, and Autistic-Like Behavior written by Enrico Gnaulati performed by Matthew Kugler on MP3 CD (Unabridged)£19.99
A veteran clinical psychologist exposes why doctors, teachers, and parents incorrectly diagnose healthy American children with serious psychiatric conditions. In recent years there has been an alarming rise in the number of American children and youth assigned a mental health diagnosis. Current data from the...
---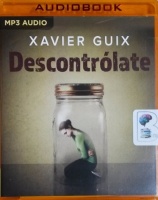 Descontrolate (Spanish) written by Xavier Guix performed by Enric Puig on MP3 CD (Unabridged)£9.99
Anticiparse, programar, vigilar, atar cabos, ordenar y no soltarse demasiado, no vaya a ser que se nos vea el plumero. Cualquier cosa con tal de tenerlo todo bajo control, una ilusión que a la larga se traduce en todo lo contrario: depresión, ansiedad, fobia al compromiso, hipocondría, obsesión. Vivimos con el ...
---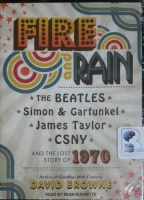 Fire and Rain - The Beatles, Simon and Garfunkel, James Taylor, CSNY and the Lost Story of 1970 written by David Browne performed by Sean Runnette on MP3 CD (Unabridged)£19.99
January 1970: the Beatles assemble one more time to put the finishing touches on Let It Be; Crosby, Stills, Nash & Young are wrapping up Déjà Vu; Simon and Garfunkel are unveiling Bridge Over Troubled Water; James Taylor is an upstart singer-songwriter who's just completed Sweet Baby James. Over the course ...
---
---
---
---
---
---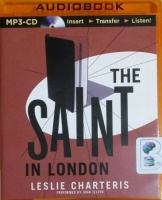 The Saint in London written by Leslie Charteris performed by John Telfer on MP3 CD (Unabridged)£9.99
Three more stories of Saintly adventure show Simon Templar interpreting the law to his own advantage. In The Simon Templar Foundation, a poisonous legacy from his enemy Rayt Marius gives him the opportunity to make a great deal of money - if he can survive equally great danger. The Higher Finance ...
---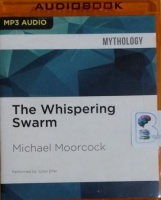 The Whispering Swarm written by Michael Moorcock performed by Julian Elfer on MP3 CD (Unabridged)£9.99
Almost anyone who has read or written science fiction or fantasy has been inspired by the work of Michael Moorcock. His literary flair and grand sense of adventure have been evident since his controversial first novel Behold the Man, from the stories and novels featuring his most famous character, Elric of...
---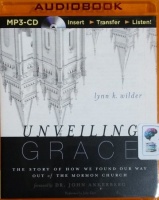 Unveiling Grace - The Story of How We Found Our Way Out of the Mormon Church written by Lynn K. Wilder performed by Julie Carr on MP3 CD (Unabridged)£9.99
From a rare insider's point of view, Unveiling Grace looks at how Latter-day Saints are 'wooing our country' with their religion, lifestyle, and culture. It is also a gripping story of how an entire family, deeply enmeshed in Mormonism, found their way out and what they can tell others about their lives as faithful Mormons.
---
---
---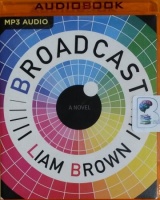 Broadcast written by Liam Brown performed by Oliver Thorne on MP3 CD (Unabridged)£9.99
Inception meets Black Mirror for the YouTube generation. The idea behind MindCast is simple. We insert a small chip into your skull and then every thought, every feeling, every memory is streamed live, 24 hours a day. Trust me - within a few months you'll be the most talked about person on the planet.
---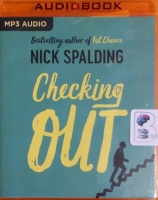 Checking Out written by Nick Spalding performed by Simon Mattacks on MP3 CD (Unabridged)£9.99
What do you do when the doctor says you could die at any moment? Well...after you've made a cup of tea, of course. Nathan James is young, successful and has the world at his feet. Unfortunately, he's also about to die - which ruins things somewhat. And now he's staring imminent death in the face, Nathan is...
---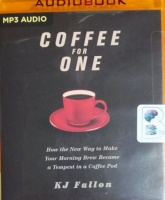 Coffee for One written by K.J. Fallon performed by James Anderson Foster on MP3 CD (Unabridged)£9.99
An inside look into the story of why we all traded in pots for pods! Reminiscent of God in a Cup and The Devil's Cup, this is an inside look into the modern business of making coffee. But rather than a general history, Coffee for One focuses on the revolution that made single serve the most popular way to...