---
---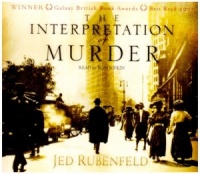 The Interpretation of Murder written by Jed Rubenfeld performed by Ron Rifkin on CD (Abridged)£4.99
A dazzling literary thriller - the story of Sigmund Freud assisting a Manhattan murder investigation. Think SHADOW OF THE WIND meets THE HISTORIAN. THE INTERPRETATION OF MURDER is an inventive tour de force inspired by Sigmund Freud's 1909 visit to America, accompanied by protégé and rival Carl Jung.
---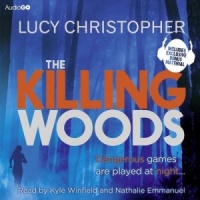 The Killing Woods written by Lucy Christopher performed by Kyle Winfield and Nethalie Emmanuel on CD (Unabridged)£4.99
Emily's dad is accused of murdering a teenage girl in the woods behind her house, the place she played in as a child.
She's sure he's innocent, but what did happen? Determined to find out, and afraid of what she might discover, Emily seeks out the boyfriend of the murdered girl.
---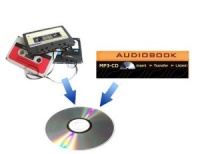 3 Hour Fixed Price Audio Transfer£15.00
This is the fixed price £15 item to be used when ordering conversion of a sub 3 hour Audio Cassette or MP3 CD title.
---
---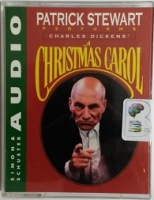 A Christmas Carol written by Charles Dickens performed by Patrick Stewart on Cassette (Abridged)£4.99
A wonderful dramatisation of this classic story. Discover the meanness of Scrooge, a man unable to participate in the joy of Christmas, his cruelty to Bob Cratchit and Tiny Tim, and his eventual redemption after the ghosts of Marley, Christmas Past, Present and Future visit him.
---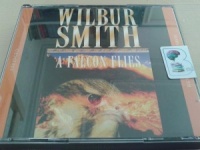 A Falcon Flies written by Wilbur Smith performed by Martin Jarvis on CD (Abridged)£4.99 - £8.99
A Falcon Flies is the first bestselling novel in Wilbur Smith's epic tale of Africa, The Ballantyne Novels. In search of a father they barely remember, Zouga and Dr Robyn Ballantyne board Mungo St John's magnificent clipper to speed them to Africa.
---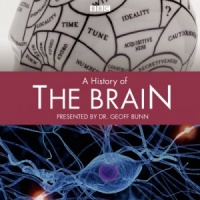 A History of the Brain written by Dr Geoff Bunn performed by Dr Geoff Bunn on CD (Unabridged)£6.99 - £7.29
This set covers 10 x 15 minute series on Radio 4 which was part of a two-week "Brain Season".
It explains in clear terms the latest discoveries in neuroscience. In this unprecedented journey, covering over 2,500 years of development in our understanding of what it is to be human.
---
---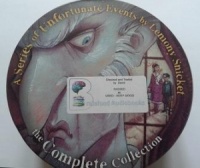 A Series of Unfortunate Events - The Complete Collection written by Lemony Snicket performed by Tim Curry and Lemony Snicket on CD (Unabridged)£49.99
The whole of this quirky, dark and very funny series! The Bad Beginning, The Reptile Room, The Wide Window, The Austere Academy, The Miserable Mill, The Ersatz Elevator, The Vile Village, The Carnivorous Carnival, The Hostile Hospital, The Slippery Slope, The Grim Grotto, The Penultimate Peril and The End.
---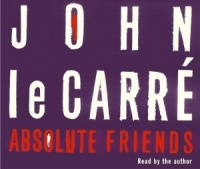 Absolute Friends written by John le Carre performed by John le Carre on CD (Abridged)£6.99
Absolute Friends is a superbly paced novel spanning fifty-six years, a theatrical masterstroke of tragi-comic writing, and a savage fable of our times, almost of our hours.
---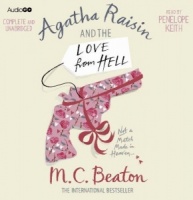 Agatha Raisin and the Love from Hell written by M.C. Beaton performed by Penelope Keith on CD (Unabridged)£9.99 - £24.99
A Genius performance by Penelope Keith!
No happily ever after for her! Recently married to neighbour James Lacey, Agatha quickly finds that love is not all it's cracked up to be - soon the newly-weds are living in separate cottages and accusing each other of infidelity.
---
---
---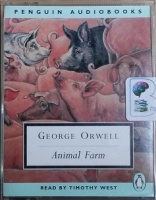 Animal Farm written by George Orwell performed by Timothy West on Cassette (Unabridged)£9.99
All animals are equal - but some are more equal than others' When the downtrodden animals of Manor Farm overthrow their master Mr Jones and take over the farm themselves, they imagine it is the beginning of a life of freedom and equality.
---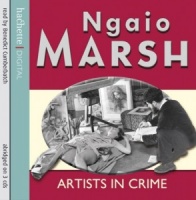 Artists in Crime written by Ngaio Marsh performed by Benedict Cumberbatch on CD (Abridged)£7.99 - £12.99
A Benedict Cumberbatch Genius Performance!
It started as a student exercise, the knife under the drape, the model's pose chalked in place. But before Agatha Troy, artist and instructor, returns to the class, the pose has been re-enacted in earnest....
New In April 2018 Part 1
(in alphabetical order)
A Wizard of Earthsea written by Ursula K. Le Guin performed by Rob Inglis on MP3 CD (Unabridged)£24.99

Originally published in 1968, Ursula K. Le Guin s "A Wizard of Earthsea" marks the first of the six now beloved Earthsea titles. Ged was the greatest sorcerer in Earthsea, but in his youth he was the reckless Sparrowhawk. In his hunger for power and knowledge, he tampered with long-held secrets ....

After the Ball - My Autobiography written by Nobby Stiles performed by Nobby Stiles on CD (Abridged)£9.99

After the Ball' is Nobby Stiles' account of a lifetime spent living and breathing football. Signed to Manchester United at the age of fifteen, he progressed to the England team, and had a starring role in the 1966 World Cup.

All Dressed in White written by Mary Higgins Clarke and Alafair Burke performed by Jan Maxwell on CD (Unabridged)£19.99

The second thrilling novel in the "New York Times" bestselling Under Suspicion series following "The Cinderella Murder," featuring intrepid television producer Laurie Moran as she investigates the case of a missing bride. Five years ago Amanda Pierce was excitedly preparing to marry...

Animal Farm written by George Orwell performed by Simon Callow on CD (Unabridged)£19.99

George Orwell's 1945 satire on the perils of Stalinism has proved magnificently long-lived as a parable about totalitarianism anywhere and has given the world at least one immortal phrase: "Everyone is equal, but some are more equal than others."

Bitter Melon written by Cara Chow performed by Nancy Wu on CD (Unabridged)£19.99

Frances, a Chinese-American student at an academically competitive school in San Francisco, has always had it drilled into her to be obedient to her mother and to be a straight-A student so that she can go to Med school. But is being a doctor what she wants?

Colloquial Welsh Course written by Welsh Unlimited Team performed by Welsh Unlimited Team on CD (Abridged)£4.99

This Welsh Course is widely considered to be one of the best available in audio form.

Crime and Punishment written by Fyodor Dostoevsky performed by George Guidall on MP3 CD (Unabridged)£24.99

In this intense detective thriller instilled with philosophical, religious, and social commentary, Dostoevsky studies the psychological impact upon a desperate and impoverished student when he murders a despicable pawnbroker, transgressing moral law to ultimately "benefit humanity".

Enemy of the State written by Vince Flynn performed by Armand Schultz on CD (Abridged)£14.99

In the New York Times best-selling series' latest installment, Mitch Rapp finds himself alone and targeted by a country that is supposed to be one of America's closest allies. After 9/11, the United States made one of the most secretive and dangerous deals in its history.

Ethics for the Curious written by Teach Yourself Team performed by Mark Vernon, Angie Hobbs, Mel Thompson and Miranda Fricker on CD (Abridged)£19.99

More than just a straight audiobook, this pack offers a unique introduction to the world of ethics. In a series of structured discussions our panel of four leading experts will guide you through all the key areas of interest, including utilitarianism, deontological ethics and virtue ethics.

Falling for Love written by Marie Force performed by Holly Fielding on CD (Unabridged)£14.99

Since he won the Academy Award for best original screenplay a few years ago, Grant McCarthy's personal and professional lives have fallen apart. Abby, the woman he was supposed to marry, is engaged to someone else, and Grant is back at home on Gansett Island helping to run the family...

Family Tree written by Susan Wiggs performed by Christina Traister on CD (Unabridged)£14.99

From the #1 New York Times bestselling author comes a powerful, emotionally complex story of love, loss, the pain of the past--and the promise of the future.Sometimes the greatest dream starts with the smallest element. A single cell, joining with another. And then dividing.

Forever Young - The Autobiography written by Jimmy Young performed by Jimmy Young on CD (Abridged)£4.99

With a record five-and-a-half million listeners and thirty years as BBC Radio 2's top presenter, Sir Jimmy Young left the BBC at Christmas 2002. It was a controversial departure behind which lies a story he is only now prepared to reveal. In an extraordinary career which first brought him fame ...

Forged in Ash written by Trish McCallan performed by Luke Daniels on CD (Unabridged)£14.99

Kait Winchester inherited a special gift from her Arapaho ancestors: She can heal with her touch. And there is no one she would like to get her hands on more than the super-sexy SEAL who seems determined to ignore their off-the-charts chemistry.

Francesco Petrarch - The Great Poets written by Francesco Petrarch performed by Anton Lesser on CD (Unabridged)£4.99 - £9.99

A Genius Performance by Anton Lesser! This 14th-century Italian poet was a model for many who followed him. His passionate sonnets to Laura became the epitome for love poetry. Over some 40 years he wrote 366 sonnets to Laura, whom he probably never even spoke to, and they remain ...

Great Expectations written by Charles Dickens performed by Anton Lesser on CD (Unabridged)£49.99 - £59.99

A Genius Performance by Anton Lesser - Great Expectations is Charles Dickens's thirteenth novel. It tracks the story of Pip who from youth through the various stages of his life. It was said to be Dickens favourite novel and has been taught very widely in the classroom.

Hard Times written by Charles Dickens performed by Anton Lesser on CD (Unabridged)£39.99

NOW, what I want is, Facts. One of Dickenss most famous opening lines sets the scene for this powerful novel which questions the harsh, rational attitudes predominating in a world of fierce industrial growth.

How Did All This Happen - My Story written by John Bishop performed by John Bishop on CD (Unabridged)£9.99

If you're a man of a certain age you'll know there comes a point in life when getting a sports car and over-analysing your contribution to society sounds like a really good idea. With a good job in sales and marketing and a nice house in Manchester that he shared with his wife and kids, John Bishop...

In The Name of Love and other True Cases written by Ann Rule performed by Laural Merlington on MP3 CD (Unabridged)£19.99

Inside a circle of trusted friends...one was a killer. Jerry Harris was a self-made California millionaire who, at age forty-four, had it all: booming businesses, yachts, a mansion, a beautiful wife, and a voice to rival Elvis. No one who knew this well-liked, generous man could make sense....

In-Flight Swedish Learn Before You Land written by Living Language performed by Living Language Team on CD (Abridged)£4.99

Short lessons introduce beginning students to the Swedish language.

Invincible written by Diana Palmer performed by Todd McLaren on CD (Abridged)£19.99

He's everything she fears...and everything she wants... Mercenary by name and by nature, Carson is a Lakota Sioux who stays to himself and never keeps women around long enough for anything emotional to develop. But working with his friend Cash Grier on a complex murder investigation provides...

Jumpstart to Skinny - The Simple 3-Week Plan for Supercharged Weight Loss written by Bob Harper with Greg Critser performed by Bob Harper on CD (Unabridged)£19.99

Stop procrastinating. It's time to jumpstart your weight loss! In his instant #1 New York Times best seller The Skinny Rules, celebrity trainer and coach of NBC's The Biggest Loser Bob Harper delivers the ultimate strategy for healthy, long-term weight loss and "thin maintenance."

Lady Daisy written by Dick King-Smith performed by Nigel Lambert on CD (Unabridged)£19.99

When Ned helps his grandmother clear out her attic, he finds a very unusual Victorian doll – she speaks! Ned and Lady Daisy soon become fast friends, even though he's teased at school for owning a doll. Ned learns to stand up to his father and the school bully in order to protect Lady Daisy.

Mary Poppins written by P.L. Travers performed by Sophie Thompson on CD (Unabridged)£24.99

When Mary Poppins takes charge of the Banks children, she changes their lives forever. Unlike other nannies, she makes ordinary events extraordinary. Who else could slide up bannisters, pull wonders out of an empty carpetbag, lead the children on magical adventures and....

Midnight in Europe written by Alan Furst performed by Daniel Gerroll on CD (Unabridged)£19.99

Paris, 1938. Democratic forces are locked in struggle as the shadow of war edges over Europe. Cristián Ferrar, a handsome Spanish lawyer in Paris, is approached to help a clandestine agency supply weapons to beleaguered Republican forces. He agrees, putting his life on the line.

No Man's Mistress written by Mary Balogh performed by Rosalyn Landor on CD (Unabridged)£14.99

Lord Ferdinand Dudley is accustomed to getting what he wants... that is, until he appears at the door of Pinewood Manor, attempting to claim his rightful estate, and is met by the bewitching fury of Lady Viola Thornhill. She refuses to cede him the home she calls her own. He refuses to leave.

Quest for the Lost World written by Brian Blessed performed by Brian Blessed on Cassette (Abridged)£14.99 - £19.99

This book is about fulfilling a childhood dream. A Dream of reaching and exploring the plateau of Mount Roraima - the fabled 'lost world' in South America. A brilliant listen!

Relaxation written by Hugh Fraser performed by Hugh Fraser on CD (Unabridged)£4.99

This recording offers a guided development towards a state of deep relaxation and calm. It will provide a means of unlocking and freeing habitual muscular tension and pacifying the autonomic nervous system. After instructions as to the appropriate position and situation in which to listen to the audio ..

Spanish Complete written by DK Hugo Language Team performed by DK Hugo Language Team on CD (Abridged)£24.99

Learn to speak and understand Spanish with this comprehensive book and CD set, ideal for beginners This unique pack, which includes 2 books and six 60 minute CDs featuring native Spanish speakers, will take you from beginner to fluent speaker in just a few months.

Suffer the Little Children written by Donna Leon performed by Andrew Sachs on CD (Abridged)£4.99

When Commissario Brunetti is summoned to the hospital bedside of a senior paediatrician whose skull has been fractured, he is confronted with more questions than answers. Three men, a Carabinieri captain and two privates from out of town, have burst into the doctor's apartment....

Tame Me - A Stark International Novella written by J. Kenner performed by Abby Craden on MP3 CD (Unabridged)£14.99

Aspiring actress Jamie Archer is on the run. From herself. From her wild-child ways. From the screwed up life that she left behind in Los Angeles. And, most of all, from Ryan Hunter - the first man who has the potential to break through her defenses to see the dark fears and secrets she hides.

The House Girl written by Tara Conklin performed by Bahni Turpin on CD (Unabridged)£14.99

Two remarkable women, separated by more than a century, whose lives unexpectedly intertwine.... The year is 2004: Lina Sparrow is an ambitious young lawyer working on a historic class-action lawsuit seeking reparations for the descendants of American slaves.

The Mummy Case written by Elizabeth Peters performed by Susan O'Malley on CD (Unabridged)£19.99

The indomitable Amelia Peabody and her husband, known to many as "the Father of Curses", are into archaeology and mischief again. This third in the series brings the reader once more into Egypt and the shady world of black market antiquities.

The Real Crash - How to Save Yourself and Your Country written by Peter D. Schiff performed by Oliver Wyman on CD (Unabridged)£24.99

You might be thinking everything's okay: The stock market is on the rise, jobs are growing, the worst of it is over. You'd be wrong. In The Real Crash, New York Times best-selling author Peter D. Schiff argues that America is enjoying a government-inflated bubble, one that reality will explode...

The Restaurant at the End of the Universe written by Douglas Adams performed by Douglas Adams on Cassette (Unabridged)£19.99

When all questions of space, time, matter and the nature of being have been resolved, only one question remains - "Where shall we have dinner?"
The Restaurant at the End of the Universe provides the ultimate gastronomic experience, and for once there is no morning after to worry about.

The Secret Seven written by Enid Blyton performed by Sarah Greene on CD (Unabridged)£39.99

The Secret Seven are siblings Peter and Janet, and Jack, Barbara, Pam, Colin and George. Together they are The Secret Seven - ready to solve any mystery, any time - in Enid Blyton's classic series of 15 mystery novels.

The Spoken Word - Children's Writers written by British Library performed by A.A. Milne, Raymond Briggs, Philip Pullman and Anne Fine on CD (Abridged)£6.99

Settle down and enjoy as ten favourite children's writers read extracts from their own books. Spanning 75 years of the great tradition of children's writing in Britain, their works reflects the changing fashions and themes.

The Tempest written by William Shakespeare performed by Ian McKellen, Emilia Fox, Benedict Cumberbatch and Neville Jason on CD (Unabridged)£9.99

A Genius Performance by Ian McKellen, Emilia Fox and Benedict Cumberbatch!

Sir Ian McKellen, fresh from his performance as Gandalf in Lord of the Rings is Prospero, and heads a strong cast in Shakespeare's last great play.

The Unpleasantness at the Bellona Club written by Dorothy L. Sayers performed by Ian Carmichael on Cassette (Unabridged)£49.99

Lord Peter Wimsey bent down over General Fentiman and drew the Morning Post gently away from the gnarled old hands. Then, with a quick jerk, he lifted the quiet figure. It came up all of a piece, stiff as a wooden doll . . .

Where We Belong written by Emily Giffin performed by Orlagh Cassidy on CD (Abridged)£9.99

Her carefully constructed life thrown into turmoil by the appearance of an 18-year-old girl with ties to her past, New York City television producer Marian Caldwell is swept up in a maelstrom of personal discovery that changes both of their perceptions about family.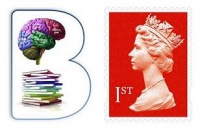 Additional Airmail Postage for Edward Petherbridges Gift to Austrilia£15.00
This is the Additional Postage charge for Edward Petherbridge's audiobook order as one item is required to be sent to Australia.
---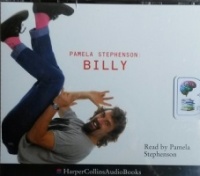 Billy written by Pamela Stephenson performed by Pamela Stephenson on CD (Abridged)£4.99
From welding to folk singing to comedy to writing to acting, Billy Connolly has proved his versatility and sheer determination. Here, his wife Pamela gives the reader an insider's view of this talented musician, singer, TV presenter, comedian and actor.
---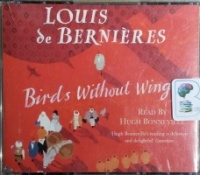 Birds Without Wings written by Louis de Bernieres performed by Hugh Bonneville on CD (Abridged)£6.99
Birds Without Wings tells of the inhabitants of a small coastal town in south-west Anatolia in the dying days of the Ottoman empire. When jihad is declared against the Allies the young men of the town are sent to war. Karatavuk soon finds himself at Gallipoli where he experiences the intimate brutality...
---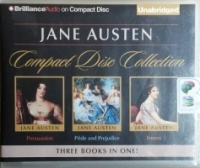 Jane Austen Collection - Persuasion - Pride and Prejudice - Emma written by Jane Austen performed by Sharon Williams and Michael Page on CD (Unabridged)£39.99
PERSUASION Anne Elliot is a young woman of perfect breeding and unwavering integrity. Seven years after she is persuaded to reject Captain Wentworth''s offer of marriage, her feelings for him are still strong. By the time she realizes this, Wentworth seems to only have eyes for the attractive...
---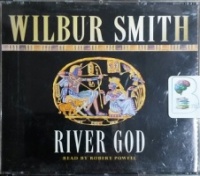 River God written by Wilbur Smith performed by Robert Powell on CD (Abridged)£4.99
At the festival of Osiris, loyal subjects of the Pharaoh gather to pay homage to their leader. Only Taita - a wise and formidably gifted enunch slave - sees him as a symbol of the kingdon's fading glory. Danger surounds all those who oppose the ruling elite. But together with his proteges, Lostris ...
---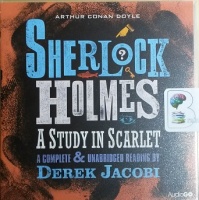 Sherlock Holmes - A Study in Scarlet written by Arthur Conan Doyle performed by Derek Jacobi on CD (Unabridged)£9.99
'There's the scarlet thread of murder running through the colourless skein of life, and our duty is to unravel it, and isolate it, and expose every inch of it'. Arriving in the wilderness of London and in need of lodgings, Dr John Watson finds himself living at 221B Baker Street with one Sherlock Holmes.
---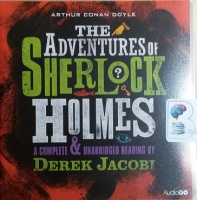 Sherlock Holmes - The Adventures of Sherlock Holmes written by Arthur Conan Doyle performed by Derek Jacobi on CD (Unabridged)£19.99
A collection of Sherlock Holmes mystery adventures includes "A Scandal in Bohemia," "The Red-Headed League," "The Speckled Band," and "The Beryl Coronet."
---
---
---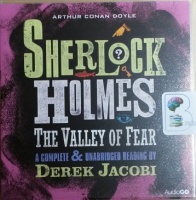 Sherlock Holmes - The Valley of Fear written by Arthur Conan Doyle performed by Derek Jacobi on CD (Unabridged)£9.99
'It is the Valley of Fear, the Valley of Death. The terror is in the hearts of the people from the dusk to the dawn. Wait, young man, and you will learn for yourself'. Sherlock Holmes is intrigued and disturbed when he receives an ominous coded message: a Mr Douglas of Birlstone House is in terrible danger.
---
---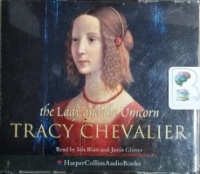 The Lady and the Unicorn written by Tracy Chevalier performed by Isla Blair and Jamie Glover on CD (Abridged)£4.99
The new novel from the author of the much-loved Girl with a Pearl Earring and Falling Angels. The Lady and the Unicorn tapestries are a set of six medieval tapestries. Beautiful, intricate and expertly made, they are also mysterious in their origin and meaning. Tapestries give an appearance of order...
---
---
---
---