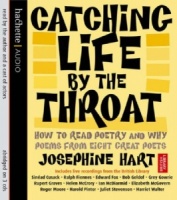 Catching Life by the Throat written by Josephine Hart performed by Famous British Actors on CD (Abridged)£7.99 - £14.99
A Magnificent production for anyone interested in poetry!
This set features live recordings from the Josephine Hart Poetry Hour: Eight of the greatest poets in the English language.
---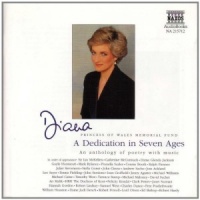 Diana - A Dedication in Seven Ages written by Various Famous Poets performed by Various Famous Actors on CD (Abridged)£5.99
An anthology of poetry accompanied by classical music, based on Lord Owen's "Seven Ages: Poetry for a Lifetime".
The CDs feature over 100 poems read by 40 actors.
They include: Michael Caine reading Rudyard Kipling's "If"; Ralph Fiennes reading Thomas Hood's "I Remember, I Remember"; John Cleese reading "The Owl and the Pussycat"; and Pete Postlethwaite reading "Kubla Khan".
---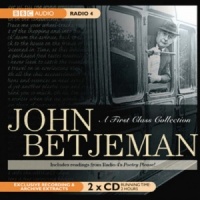 John Betjeman - A First Class Collection written by John Betjeman performed by John Betjeman on CD (Abridged)£19.99
Sir John Betjeman's unique relationship with the BBC left a lasting legacy of poetry, readings and performances. "A First Class Collection" features a selection of some of his most memorable and best-loved poetry.
---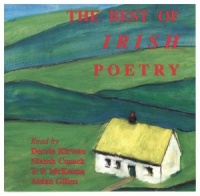 The Best of Irish Poetry written by Various performed by Various Famous Actors on CD (Abridged)£9.99
A fantastic collection of Irish poetry including poems by Oscar Wilde, W.B. Yeats, Seamus Heaney, James Joyce and many others.
Poems are read by Niamh Cusack, Dervla Kirwan, T.P. McKenna and Aidan Gillen.
---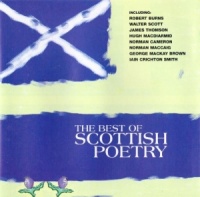 The Best Scottish Poetry written by Various Scottish Poets performed by Alan Cumming, Hannah Gordon, Daniela Nardini and David Rintoul on CD (Abridged)£5.99
A Genius Performance by David Rintoul!
A brilliant selection of great poetry by some of the very best Scottish poets including Robert Burns, Sir Walter Scott, James Thomson and Hugh MacDiarmid.
---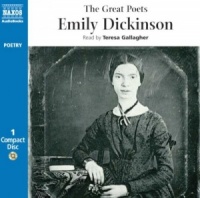 The Great Poets - Emily Dickinson written by Emily Dickinson performed by Teresa Gallagher on CD (Unabridged)£5.99
Some of the finest poems by Emily Dickinson (1830-1886), a unique voice in American poetry. She is known for her short poems, full of acute observations and deft use of language.
---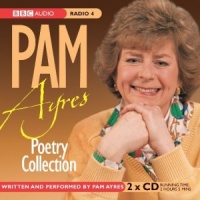 The Pam Ayres Poetry Collection written by Pam Ayres performed by Pam Ayres on CD (Unabridged)£8.99
Writer, poet and broadcaster Pam Ayres has been making her fans smile for more than 30 years since her first television appearance on Opportunity Knocks. This audiobook contains a collection of her poetry.
---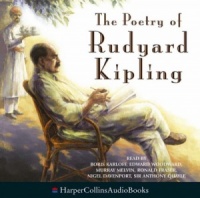 The Poetry of Rudyard Kipling written by Rudyard Kipling performed by Various Famous Actors, Edward Woodward, Anthony Quayle and Boris Karloff on CD (Abridged)£33.99
There is in the eminently quotable lines of Kipling's poetry a varying shimmer of greatness. His poems convey strong emotions of bitterness, humanity and sentiment. They are poems of kinship with humankind, of nobility, of reflected glory and the futilities of our own time.
---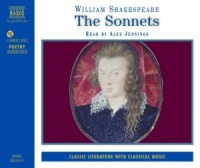 The Sonnets written by William Shakespeare performed by Alex Jennings on CD (Unabridged)£3.99 £3.19
This new edition focuses on the Sonnets as poetry - sometimes strikingly individual poems, but often subtly interlinked in thematic, imagistic and other groupings.
---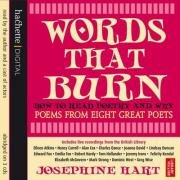 Words that Burn written by Josephine Hart performed by Various Famous Actors on CD (Abridged)£11.99 - £24.99
More wonderful Poetry from Milton, Byron, Keats, Shelley, Browning, Frost and Lowell.
Performed genius actors including Eileen Atkins, Nancy Carroll, Alan Cox, Charles Dance, Joanna David, Lindsay Duncan, Edward Fox, Emilia Fox, Robert Hardy, Tom Hollander, Jeremy Irons, Felicity Kendall, Elizabeth McGovern, Mark Strong, Dominic West, Greg Wise
Stamp of Genius Collection
Fairy Tales written by Terry Jones performed by Bob Hoskins, Helen Mirren, Michael Hordern and Joan Greenwood on CD (Unabridged)£49.99

Terry Jones, Joan Greenwood, Michael Hordern, Bob Hoskins, Helen Mirren and Tim Rice read of a collection of original fairy tales for 8 to 11-year-olds, written by master storyteller Terry Jones, introducing such bizarre creatures as the fly-by-night, the rainbow cat, and the wonderful cake-horse.
---
---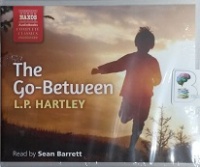 The Go-Between written by L.P. Hartley performed by Sean Barrett on CD (Unabridged)£39.99
"The past is a foreign country: they do things differently there." Haunting, moving, evocative, The Go-Between is L.P. Hartley's heart-breaking novel about social constraints and childhood innocence. During the long hot summer of 1900, young Leo Colston is invited to stay for a month at a lordly....
---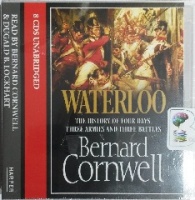 Waterloo written by Bernard Cornwell performed by Bernard Cornwell and Dugald B. Lockhart on CD (Unabridged)£19.99
On the 18th June 1815 the armies of France, Britain and Prussia descended upon a quiet valley south of Brussels. In the previous three days the French army had beaten the British at Quatre-Bras and the Prussians at Ligny. The Allies were in retreat.
---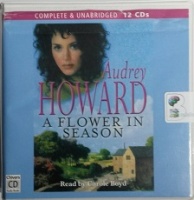 A Flower in Season written by Audrey Howard performed by Carole Boyd on CD (Unabridged)£14.99
Briony Marsden has led a hard life, forced to do the work of a grown man while enduring her drunkard father's taunts and blows. But when he goes too far one day, her fate becomes even worse as she makes her way alone in a heartless world.
---
---
---
---
---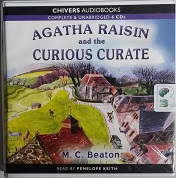 Agatha Raisin and the Curious Curate written by M.C. Beaton performed by Penelope Keith on CD (Unabridged)£39.99
The third volume of the M.C. Beaton mystery series, starring Penelope Keith. When the village curate is found murdered, retired PR guru Agatha Raisin vows to bring his killer to justice, particularly if the investigation also brings her closer to her handsome next-door neighbour, Colonel Lacey.
---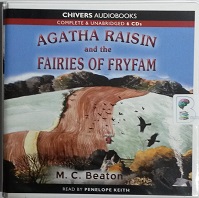 Agatha Raisin and the Fairies of Fryfam written by M.C. Beaton performed by Penelope Keith on CD (Unabridged)£24.99
Feeling jilted and cross, Agatha follows a fortune-teller's advice and rents a cottage in the pretty village of Fryfam, where she hopes good fortune and true love will come chasing after her for a change. Unfortunately, her romantic notions are soon dispelled by the strange goings-on in the village.
---