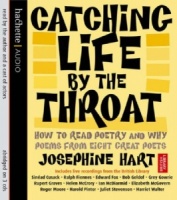 Catching Life by the Throat written by Josephine Hart performed by Famous British Actors on CD (Abridged)£7.99 - £14.99
A Magnificent production for anyone interested in poetry! This set features live recordings from the Josephine Hart Poetry Hour: Eight of the greatest poets in the English language.
---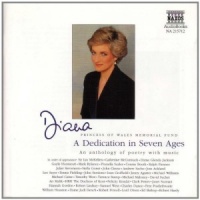 Diana - A Dedication in Seven Ages written by Various Famous Poets performed by Various Famous Actors on CD (Abridged)£5.99
An anthology of poetry accompanied by classical music, based on Lord Owen's "Seven Ages: Poetry for a Lifetime".
The CDs feature over 100 poems read by 40 actors.
They include: Michael Caine reading Rudyard Kipling's "If"; Ralph Fiennes reading Thomas Hood's "I Remember, I Remember"; John Cleese reading "The Owl and the Pussycat"; and Pete Postlethwaite reading "Kubla Khan".
---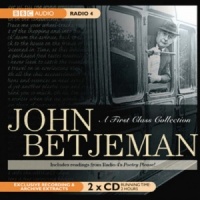 John Betjeman - A First Class Collection written by John Betjeman performed by John Betjeman on CD (Abridged)£11.99 - £14.99
Sir John Betjeman's unique relationship with the BBC left a lasting legacy of poetry, readings and performances. "A First Class Collection" features a selection of some of his most memorable and best-loved poetry.
---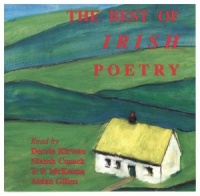 The Best of Irish Poetry written by Various performed by Various Famous Actors on CD (Abridged)£9.99
A fantastic collection of Irish poetry including poems by Oscar Wilde, W.B. Yeats, Seamus Heaney, James Joyce and many others.
Poems are read by Niamh Cusack, Dervla Kirwan, T.P. McKenna and Aidan Gillen.
---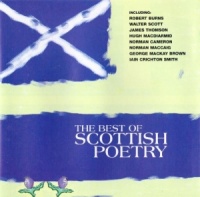 The Best Scottish Poetry written by Various Scottish Poets performed by Alan Cumming, Hannah Gordon, Daniela Nardini and David Rintoul on CD (Abridged)£5.99
A Genius Performance by David Rintoul!
A brilliant selection of great poetry by some of the very best Scottish poets including Robert Burns, Sir Walter Scott, James Thomson and Hugh MacDiarmid.
---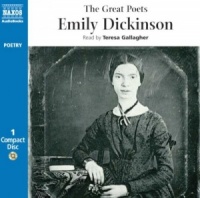 The Great Poets - Emily Dickinson written by Emily Dickinson performed by Teresa Gallagher on CD (Unabridged)£5.99
Some of the finest poems by Emily Dickinson (1830-1886), a unique voice in American poetry. She is known for her short poems, full of acute observations and deft use of language.
---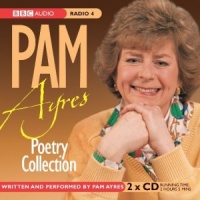 The Pam Ayres Poetry Collection written by Pam Ayres performed by Pam Ayres on CD (Unabridged)£8.99
Writer, poet and broadcaster Pam Ayres has been making her fans smile for more than 30 years since her first television appearance on Opportunity Knocks. This audiobook contains a collection of her poetry.
---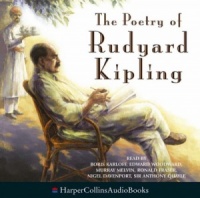 The Poetry of Rudyard Kipling written by Rudyard Kipling performed by Various Famous Actors, Edward Woodward, Anthony Quayle and Boris Karloff on CD (Abridged)£33.99
There is in the eminently quotable lines of Kipling's poetry a varying shimmer of greatness. His poems convey strong emotions of bitterness, humanity and sentiment. They are poems of kinship with humankind, of nobility, of reflected glory and the futilities of our own time.
---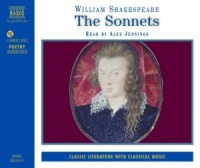 The Sonnets written by William Shakespeare performed by Alex Jennings on CD (Unabridged)£3.99
This new edition focuses on the Sonnets as poetry - sometimes strikingly individual poems, but often subtly interlinked in thematic, imagistic and other groupings.
---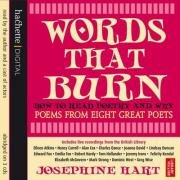 Words that Burn written by Josephine Hart performed by Various Famous Actors on CD (Abridged)£11.99 - £24.99
More wonderful Poetry from Milton, Byron, Keats, Shelley, Browning, Frost and Lowell.
Performed genius actors including Eileen Atkins, Nancy Carroll, Alan Cox, Charles Dance, Joanna David, Lindsay Duncan, Edward Fox, Emilia Fox, Robert Hardy, Tom Hollander, Jeremy Irons, Felicity Kendall, Elizabeth McGovern, Mark Strong, Dominic West, Greg Wise
Stamp of Genius Collection
Fairy Tales written by Terry Jones performed by Bob Hoskins, Helen Mirren, Michael Hordern and Joan Greenwood on CD (Unabridged)£49.99

Terry Jones, Joan Greenwood, Michael Hordern, Bob Hoskins, Helen Mirren and Tim Rice read of a collection of original fairy tales for 8 to 11-year-olds, written by master storyteller Terry Jones, introducing such bizarre creatures as the fly-by-night, the rainbow cat, and the wonderful cake-horse.
---
---
---
---
---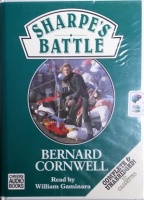 Sharpe's Battle written by Bernard Cornwell performed by William Gaminara on Cassette (Unabridged)£19.99
The thirteenth novel in the Sharpe series. Once more Sharpe's career is on the line, following a disastrous attack by an elite French unit. To save his honour Sharpe must lead his men to glory in one of the bitterest battles of the Peninsular War.
---
---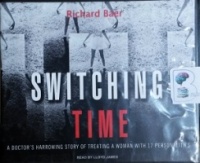 Switching Time - A Doctor's Harrowing Story of Multiple Personalities written by Richard Baer performed by Lloyd James on CD (Unabridged)£19.99
A psychiatrist describes his work with Karen Overhill, a patient complaining of acute depression who turned out to have been a victim of horrific childhood sexual abuse, who to survive had developed seventeen distinct personalities, and his challenging efforts to reunite the separate selves into a whole person.
---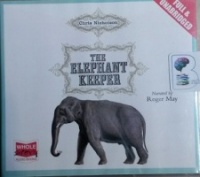 The Elephant Keeper written by Chris Nicholson performed by Roger May on CD (Unabridged)£19.99
In the middle of the 18th century, a ship docks at Bristol with an extraordinary cargo: two young elephants. Bought by a wealthy landowner, they are taken to his estate in the English countryside. A stable boy, Tom Page, is given the task of caring for them.
---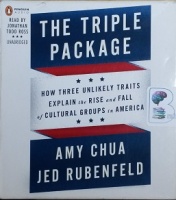 The Triple Package - How Three Unlikely Traits Explain the Rise and Fall of Cultural Groups in America written by Amy Chua and Jed Rubenfeld performed by Jonathan Todd Ross on CD (Unabridged)£19.99
It may be taboo to say, but some groups in America do better than others. Mormons have recently risen to astonishing business success. Cubans in Miami climbed from poverty to prosperity in a generation. Nigerians earn doctorates at stunningly high rates.
---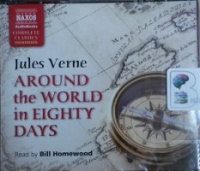 Around the World in Eighty Days written by Jules Verne performed by Bill Homewood on CD (Unabridged)£19.99
Undoubtedly one of the most celebrated tales of all time, this is both high-octane thriller and fascinating travelogue. Phileas Fogg, intrepid Victorian gentleman-about-town, accepts a wager that he cannot travel around the world in 80 days.
---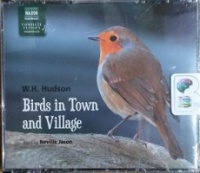 Birds in Town and Village written by W.H. Hudson performed by Neville Jason on CD (Unabridged)£19.99
William Henry Hudson was a founding member of the Royal Society for the Protection of Birds (RSPB). Though born in Argentina, Hudson came to England in 1874, where he remained until his death in 1922. Absorbed by nature, and in particular by the lives and activities of birds....